While the 2016 Lamborghini Aventador is equipped with an automatic transmission, you'll derive the most driving pleasure from this exotic if you shift for yourself. Of course, in the LP 750-4, a combination of launch control and simply nailing the accelerator pedal to the floor is also equally satisfying. In our time with LP 700-4, we found placing the Drive Mode Select to the road setting delivered the most comfortable driving experience with the least aggressive shifts. Slip into Sport mode (or Corsa for track runs) and the Aventador roars to life sending a melodious growl down its exhaust pipes. Massively wide tires married to a Formula One-style suspension ensure maximum cohesion with the road. Acceleration from a standing start is jet-like, but thankfully a hefty set of ceramic anti-lock disc brakes is there to stop the car nearly as rapidly as it accelerates.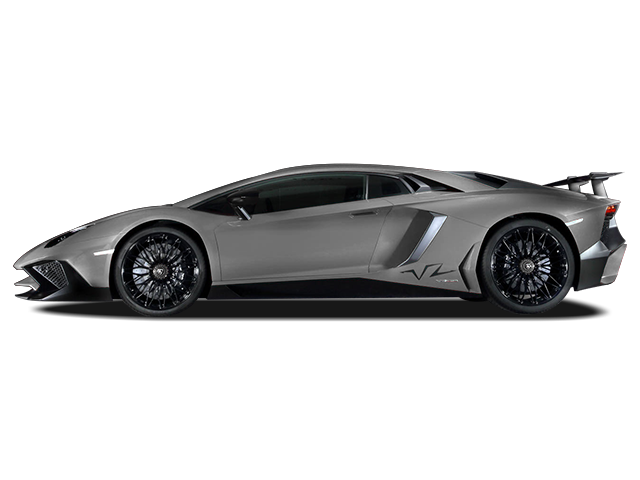 ATTENTION TO DETAIL Italians love detail, which is why it's the little things that make the 2016 Lamborghini Aventador so exquisite. From the beveled-edge side-window glass to the missile-launch-style red cover over the push-button start, Lamborghini design excels. SCISSOR-DOORS While the design may look ridiculous on a $ 50,000 customized Honda Civic, Lamborghini's scissor-style swing-up doors seem almost mandatory on such flamboyant design. And they certainly make exiting and entry a bit easier.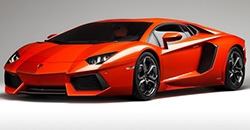 Once you've inelegantly slipped into the Aventador's interior, you'll see how nice it really is. The soft leather, neatly arranged switchgear, and mostly intuitive controls seem out of place in a car that puts such an emphasis on blowing your mind. Of course, this is because this Italian superexotic is the brainchild of Germany's Volkswagen Group, so the nods to practicality make sense. The warm Italian leathers, bright and attractive LCD gauges, and up-to-date convenience features like automatic climate control and a repurposed Audi multimedia system complement the beautifully sculpted and supportive bucket seats and prominent center console.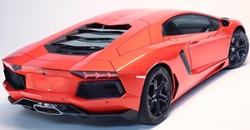 Whoever penned Lamborghini's 2016 Aventador supercar's exterior had a visual love affair with the F-22 Raptor. It's everywhere, from the jagged edges around the air intakes to the sharply angled nose; we can't be sure, but the explosion of angles might let it evade radar. The Roadster version is barely distinguishable from the hardtop with the roof in place, and those panels remove and stow in the nose within a minute, once you've mastered the art. The sleek profile, foot-wide rear Pirelli PZero tires, upswept rear diffuser, arrow-sharp LED taillights and large-bore center exhaust are all unmistakably Lamborghini.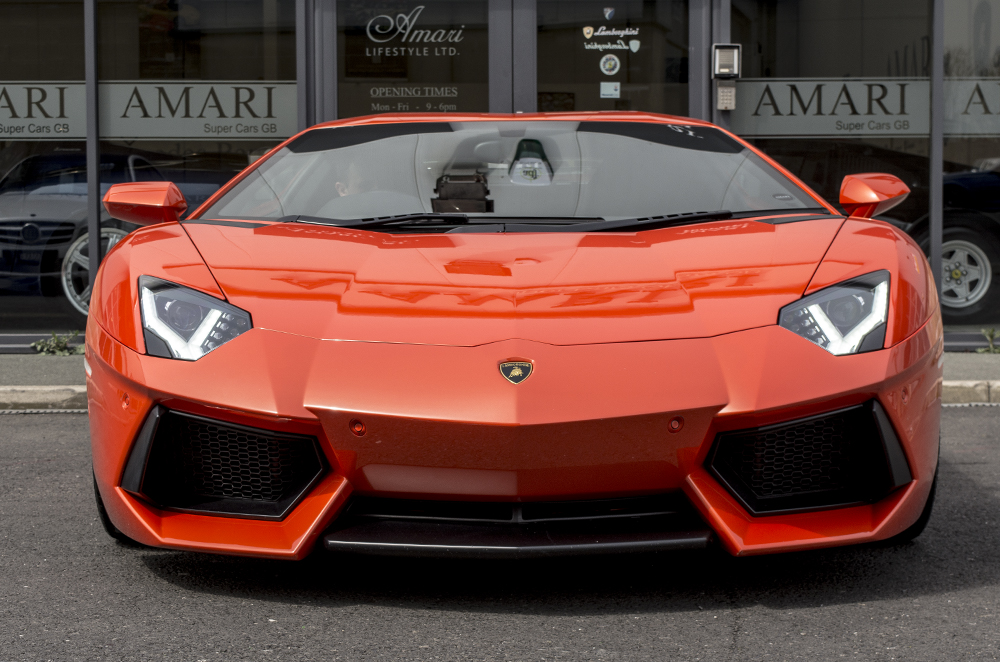 You'd expect a lot for your $ 400,000, and you'll get it. There are power-adjustable leather seats, voice-activated phone and navigation, airbags aplenty and the multiple driving settings. There are also clever Aventador-exclusives, like the button that lifts the front of the car about 1.5 inches (40 mm) to help the low, wedgy nose clear steep driveways without scraping that expensive bodywork. The Aventador's infotainment system is more or less a Lambo-ized version of Audi's MMI, for instance. The Superveloce loses some features in the name of weight savings, but you get an additional 40 horsepower for the added $ 90,000 premium.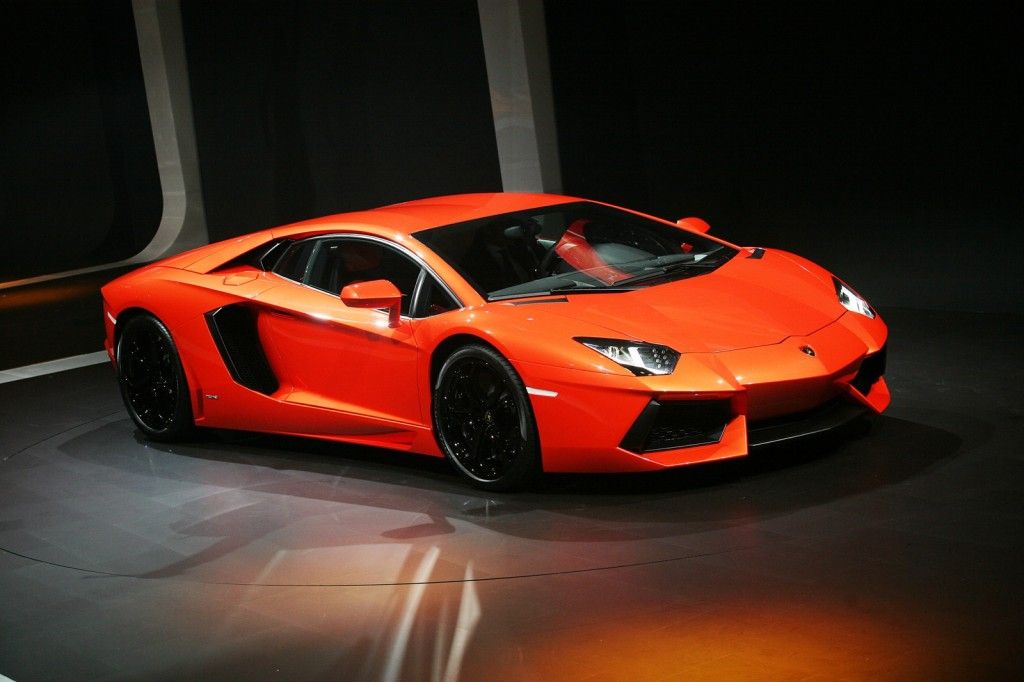 There aren't many traditional options on the Lamborghini Aventador. A rearview camera, parking sensors, clear plastic cover for the engine, and a premium audio system are all available, although the best audio system comes from the car's four tailpipes. Beyond that, Lamborghini gives its well-heeled buyers ample room to customize their cars. Lamborghini leaves very little on the cutting-room floor when it comes to the Aventador. The Ad Personum option lets you customize the color, interior and pretty much anything else on the car. How far Lamborghini is willing to go depends on how much you're willing to spend.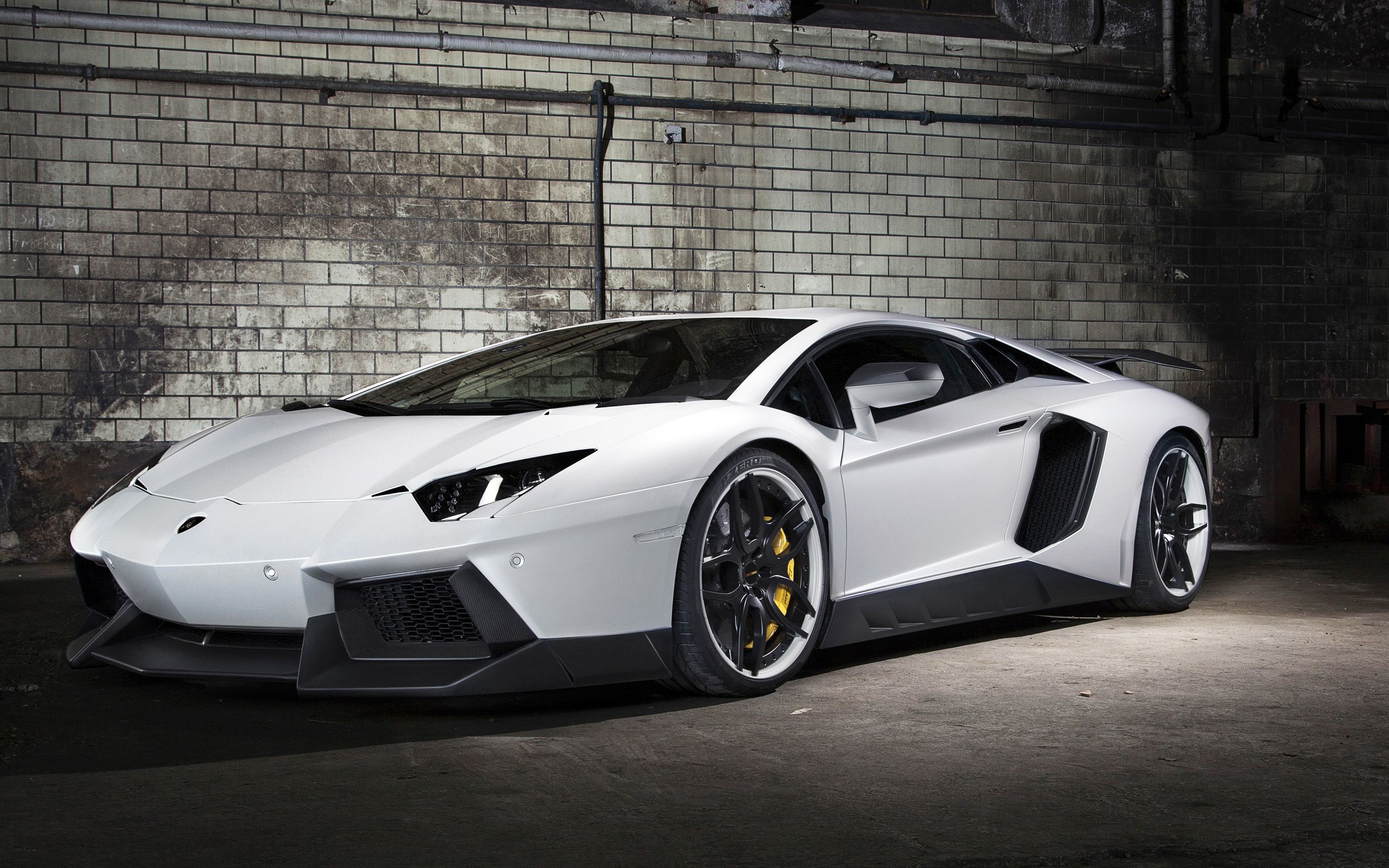 Lamborghini quotes its 6.5-liter V12 engine as producing a solid 700 horsepower in the LP 700-4, and 740 ponies in the LP 750-4 Superveloce. Interestingly, this monster of an engine makes a subtle nod to fuel economy thanks to a cylinder-deactivation system that shuts off half the cylinders under light throttle, and a stop/start system that shuts it off entirely at stoplights. Both only work in the Strada mode. A 7-speed single-clutch automated manual transmission that Lamborghini calls "Independent Shift Rod" is the only way to get power to the wheels of this all-wheel-drive supercar. Put it all together, and the 3,472-pound Aventador LP 700-4 rockets from 0 to 60 mph in less than three seconds on its way to a 217-mph top speed. 6.5-liter V12700 horsepower @ 8,250 rpm740 horsepower @ 8,250 rpm (Superveloce)509 lb-ft of torque @ 5,500 rpmEPA city/highway fuel economy: 11/18 mpg Note: Due to changes in EPA testing to more effectively reflect real-world conditions, some 2017 models show slightly lower fuel-economy scores than their 2016 versions.
The 2016 Lamborghini LP 700-4 Coupe and Roadster fall squarely into the "if you have to ask" price category; add $ 90,000 to that same question if it's about the Superveloce. Your basic 2016 Aventador LP 700-4 has a Manufacturer's Suggested Retail Price (MSRP) of about $ 407,000, with the roadster version adding another $ 45,000. If you add options like custom paint (up to $ 4,400) or carbon-fiber trim (about $ 13,000), the price climbs rapidly. Competition? Other cars from Ferrari maybe, but in reality buyers of this car have them already. Maybe a more realistic competitor is a nice resort condo, a private helicopter, maybe a race horse. The point is that quibbling over a few thousand here and there isn't going to happen, with a Fair Purchase Price and resale-value rating not really factors. The Aventador is a lasting investment, thanks to scarcity and brand reputation.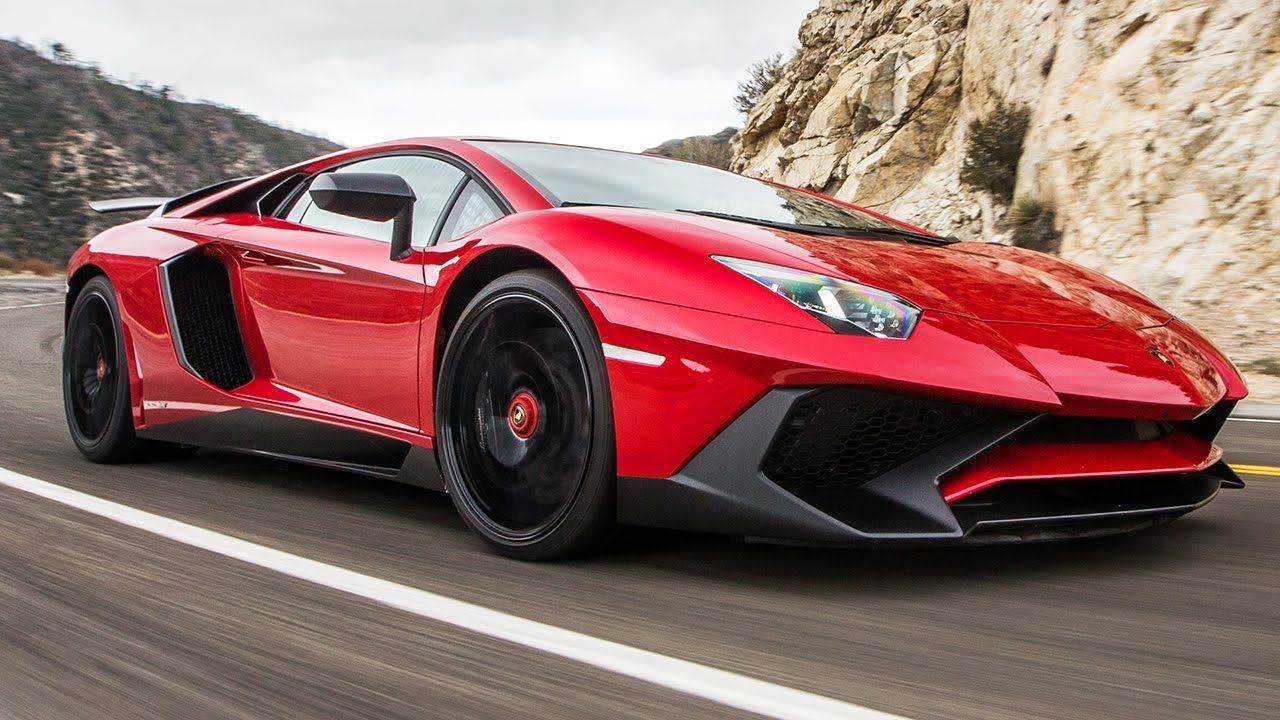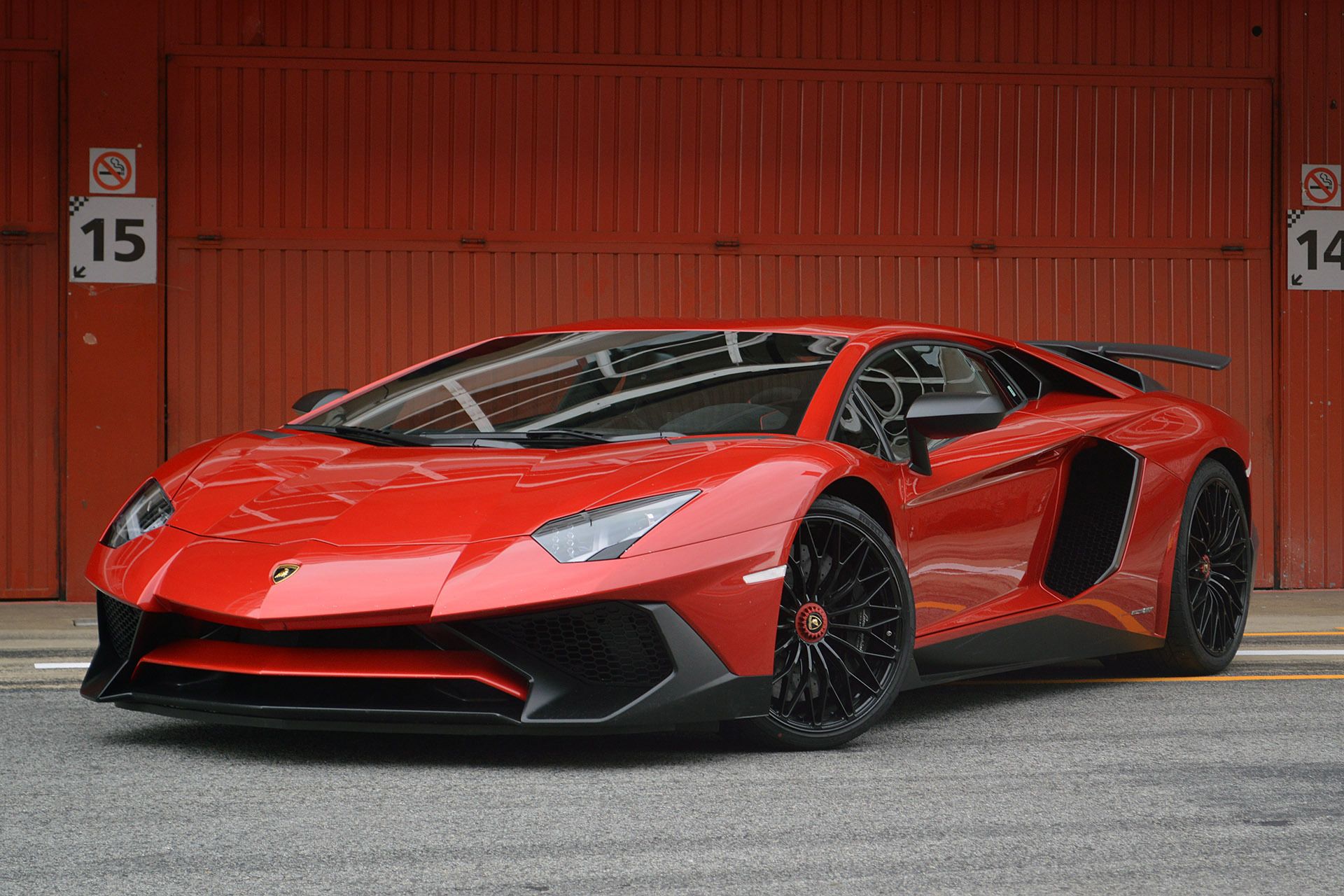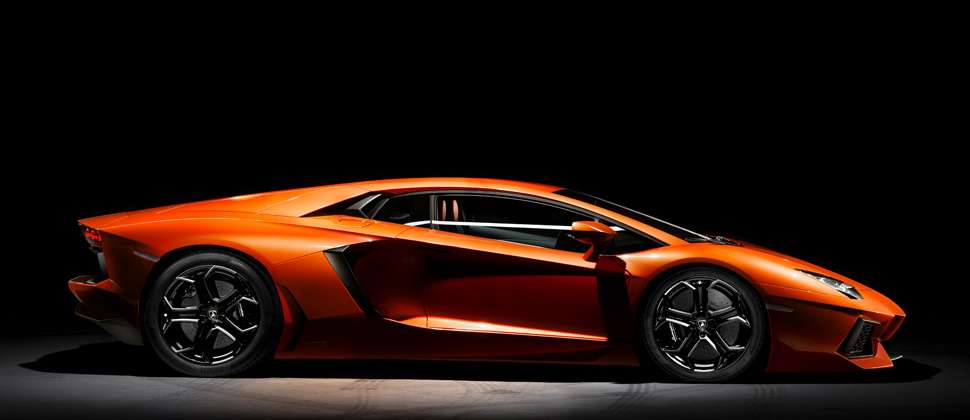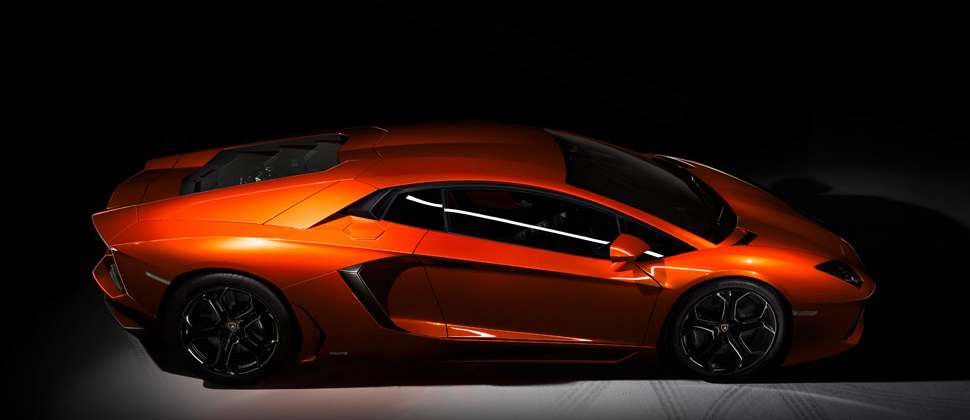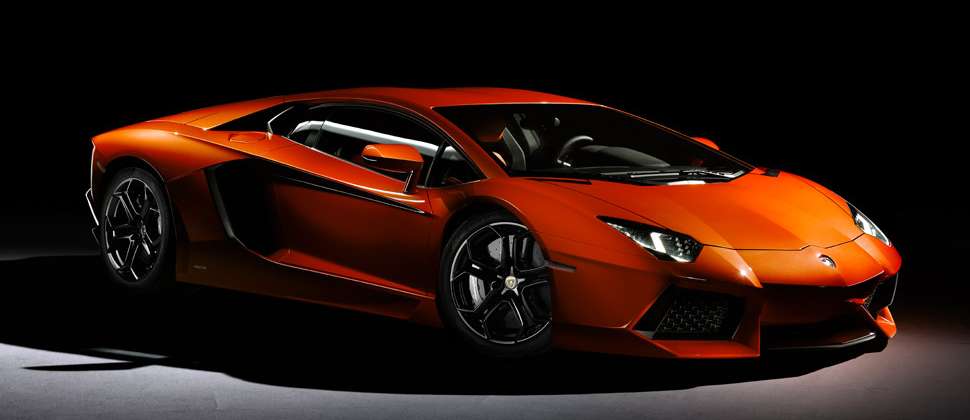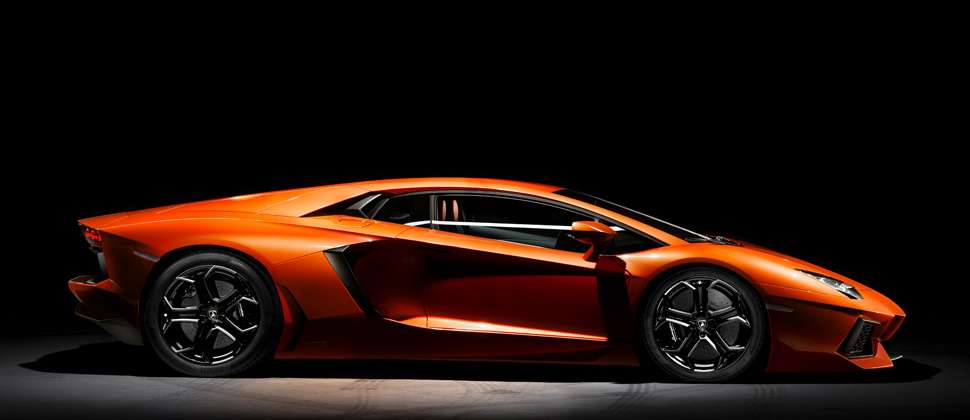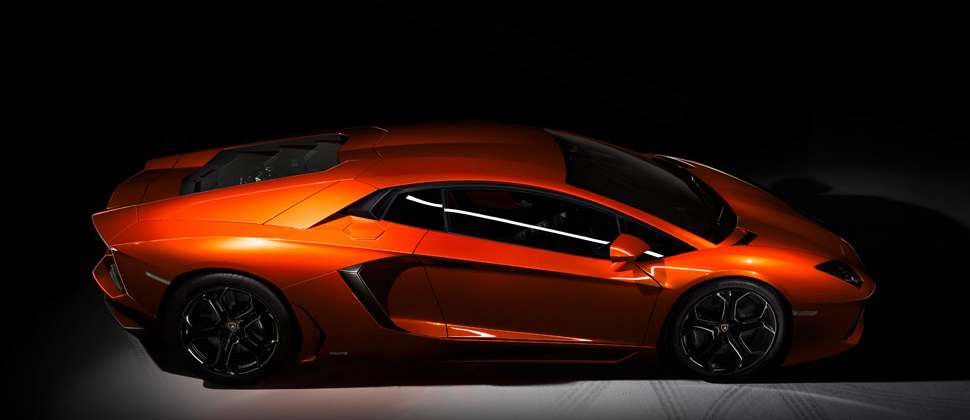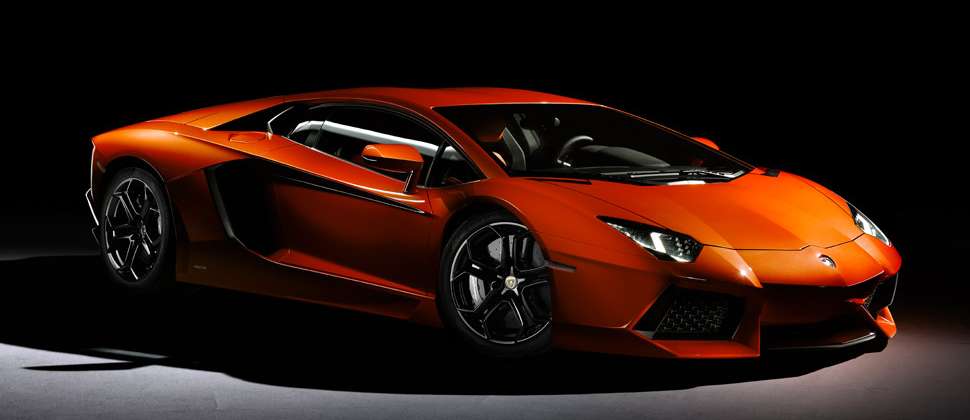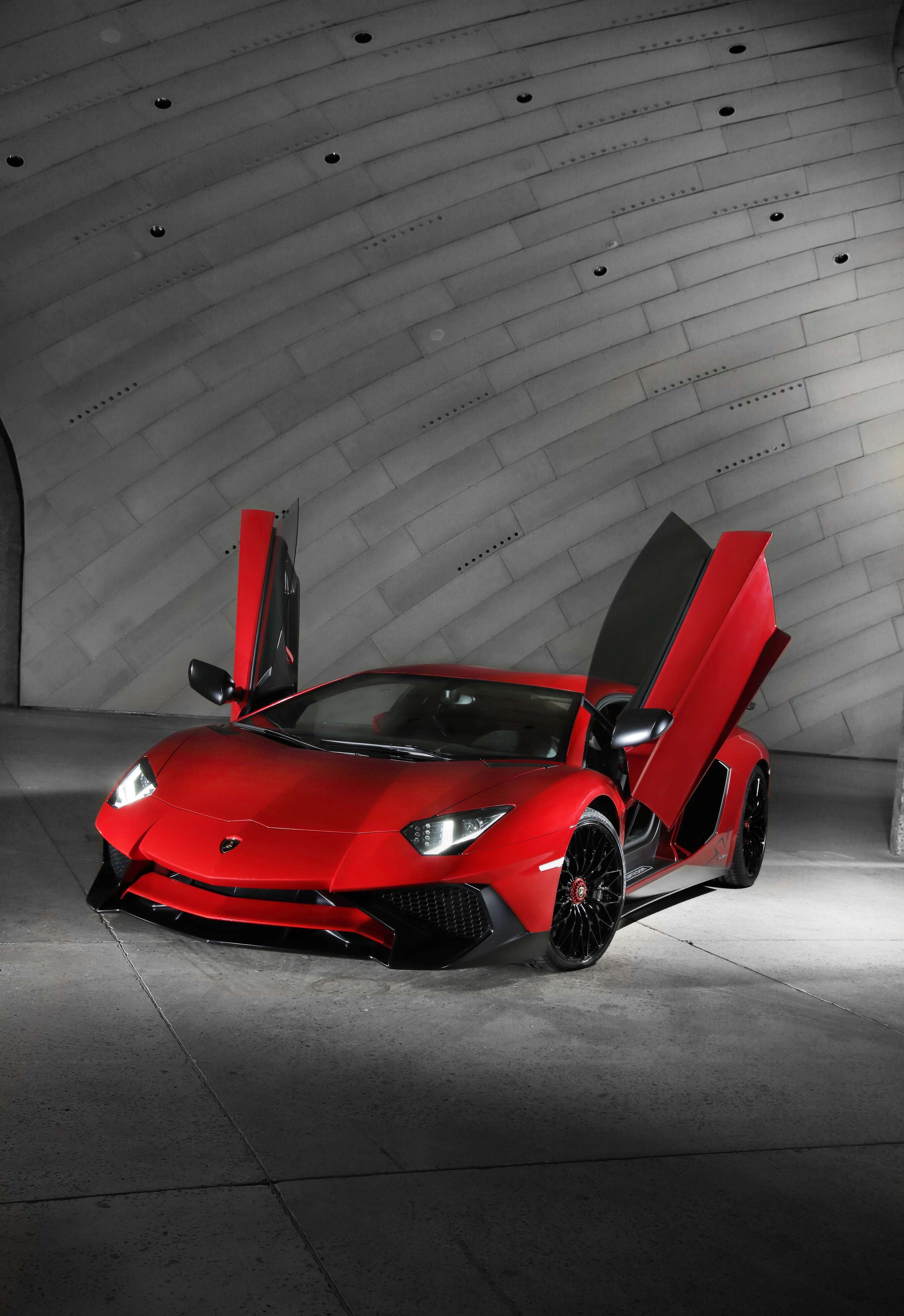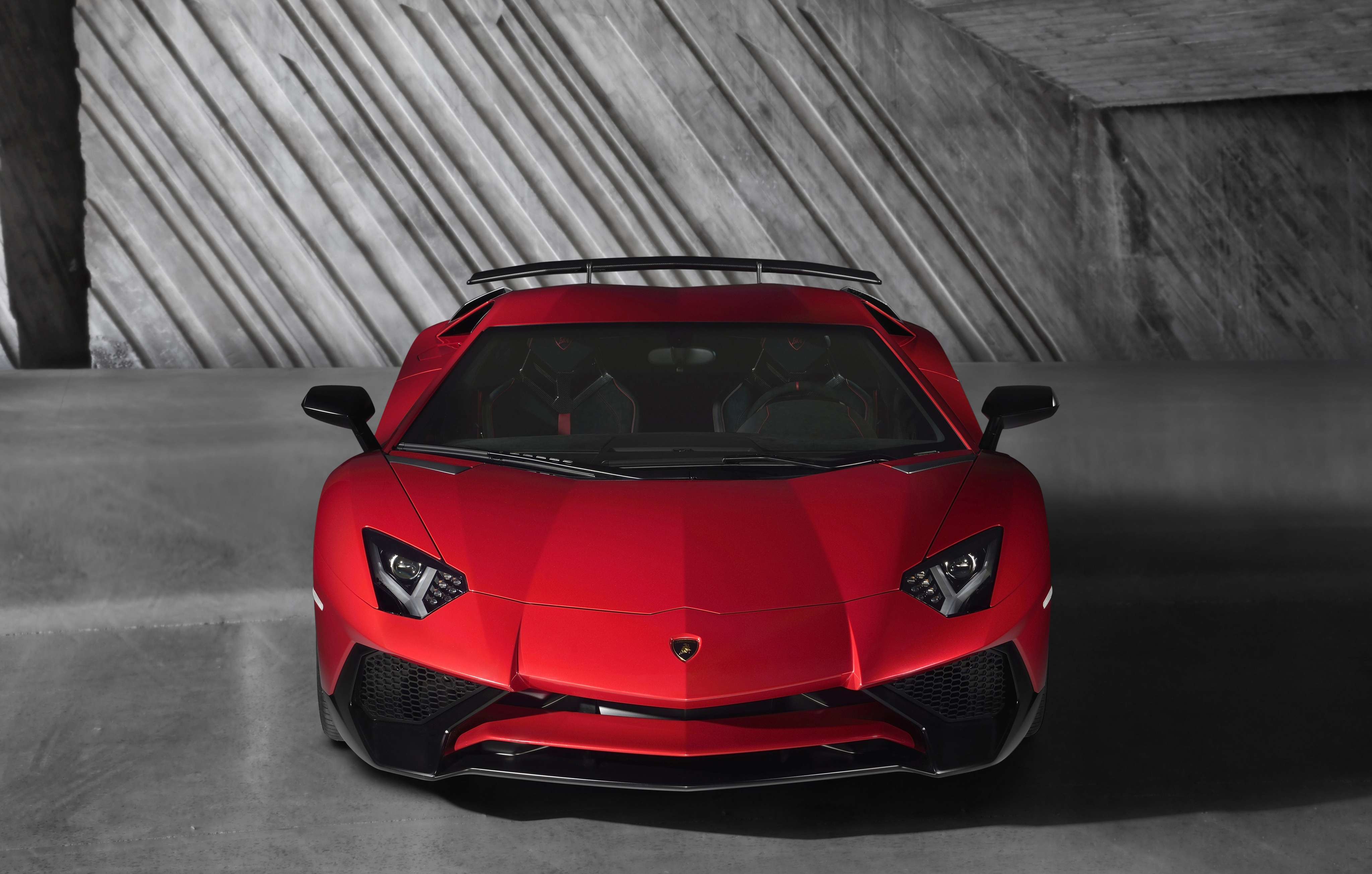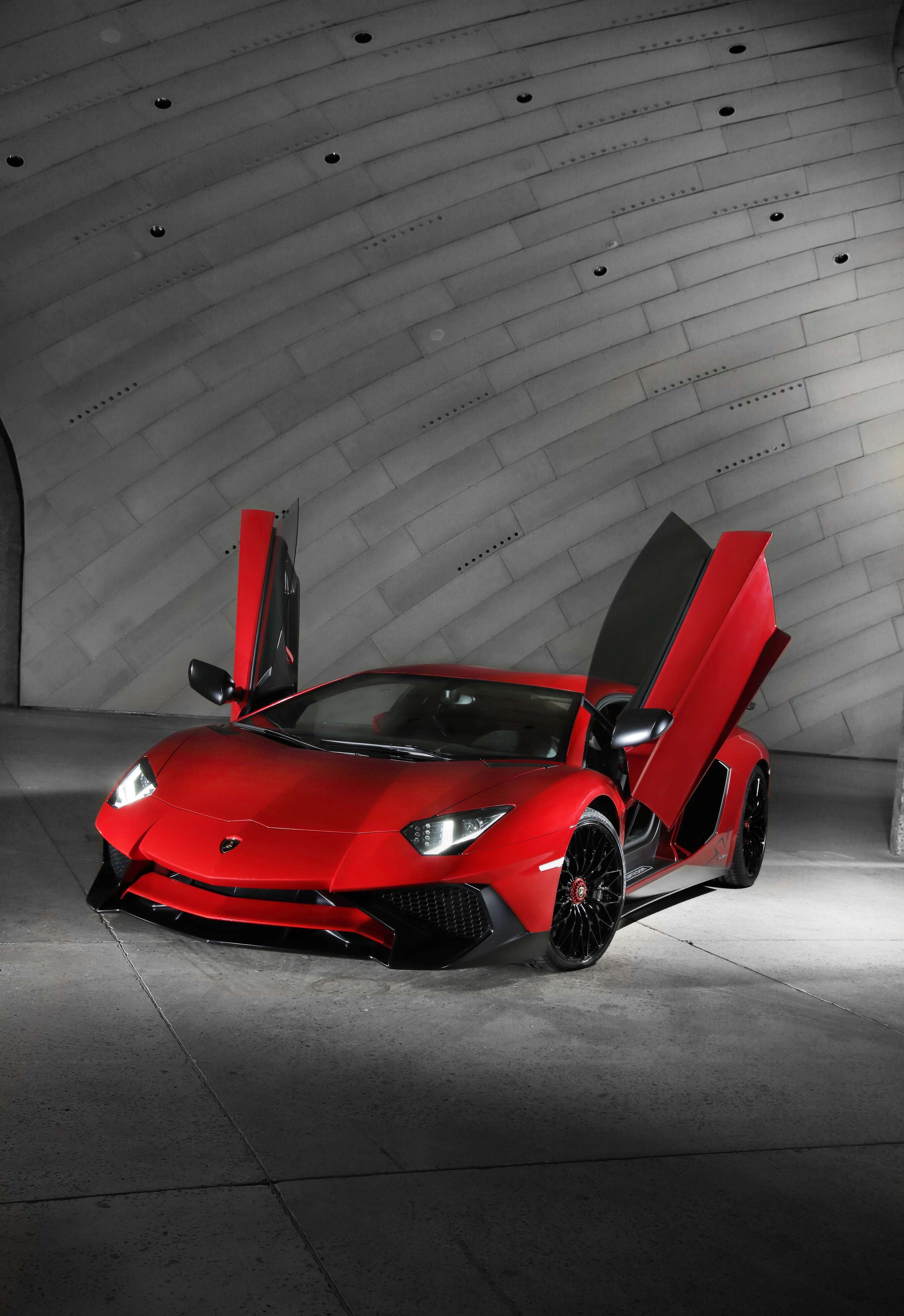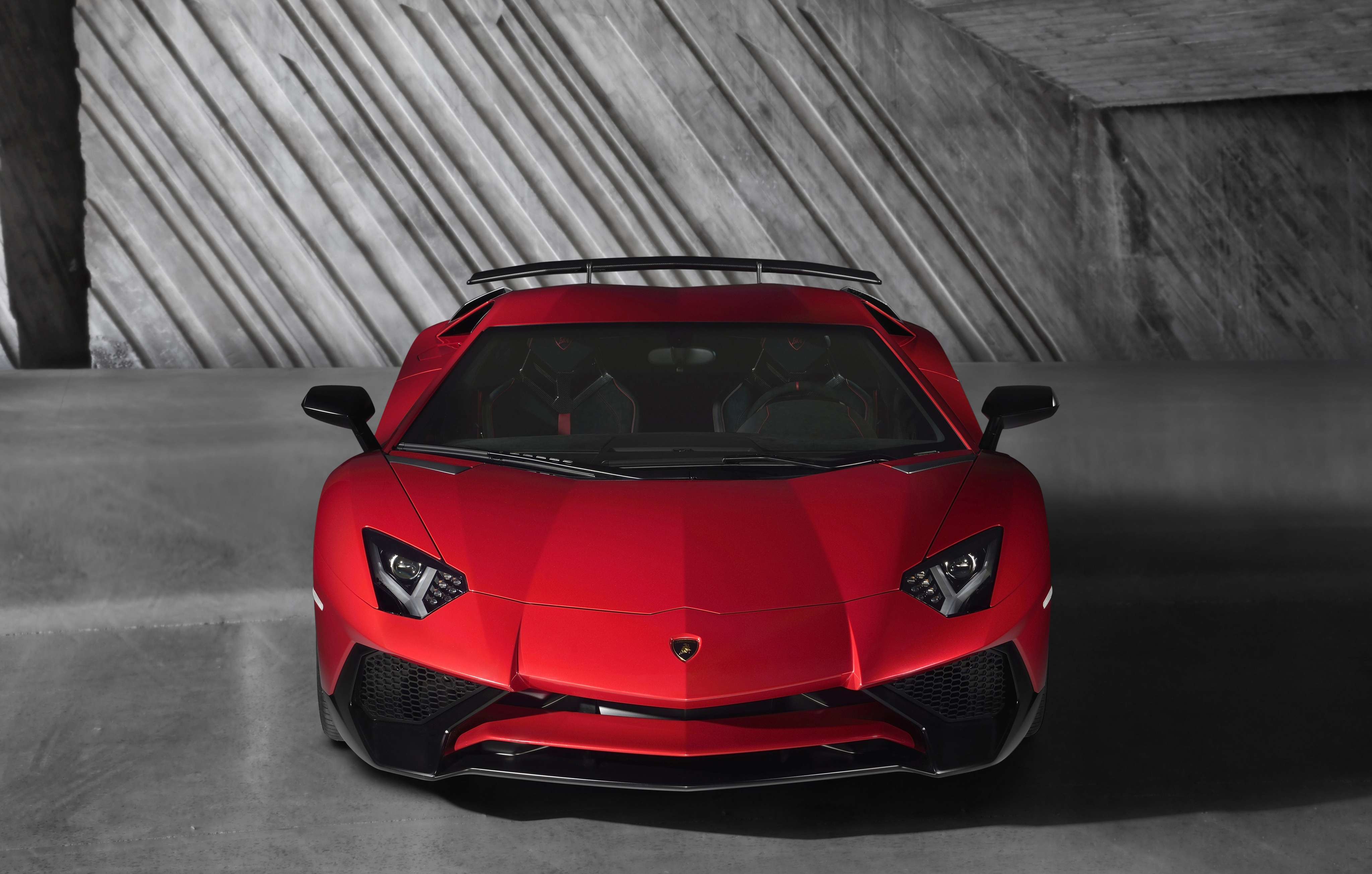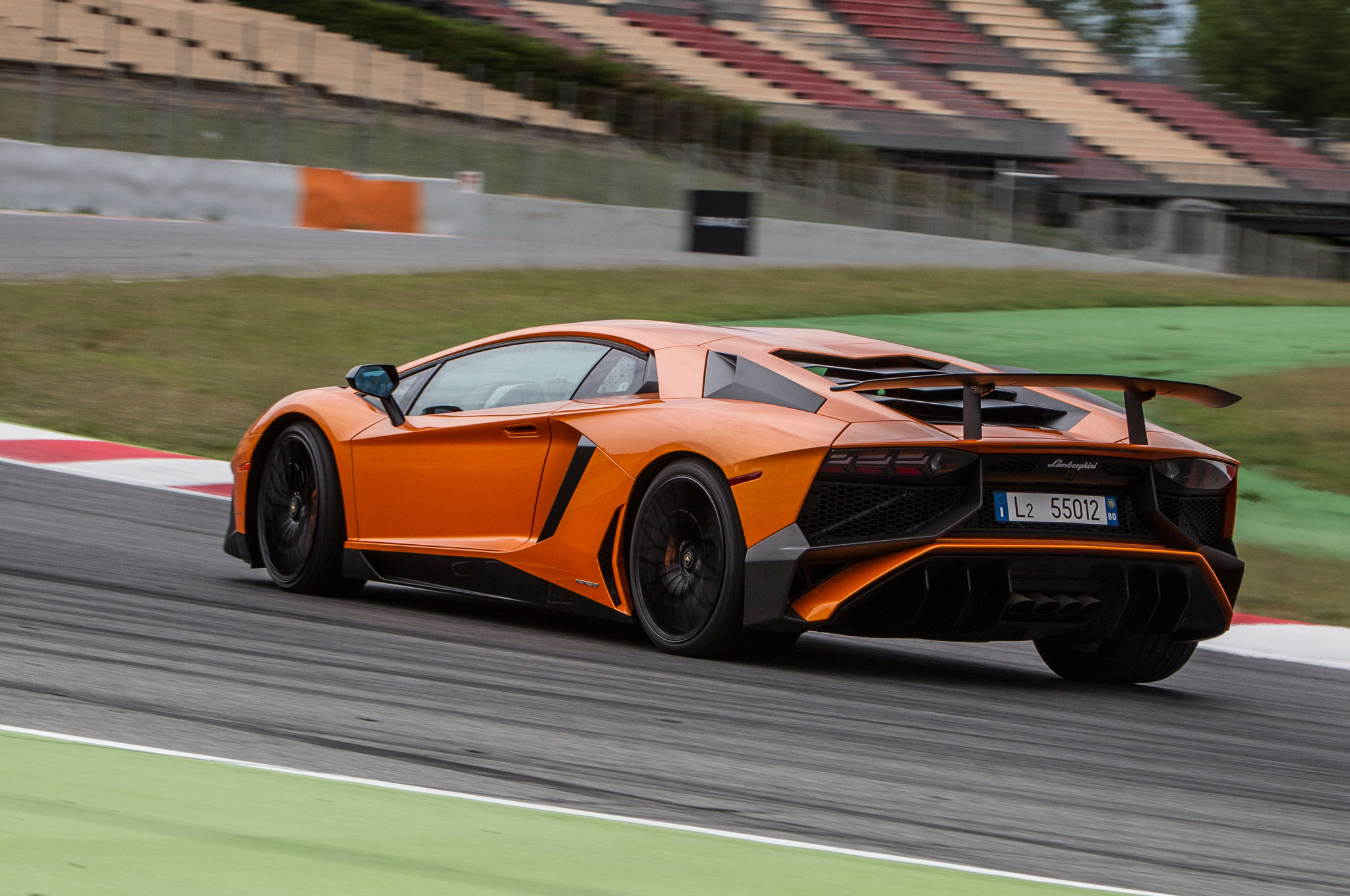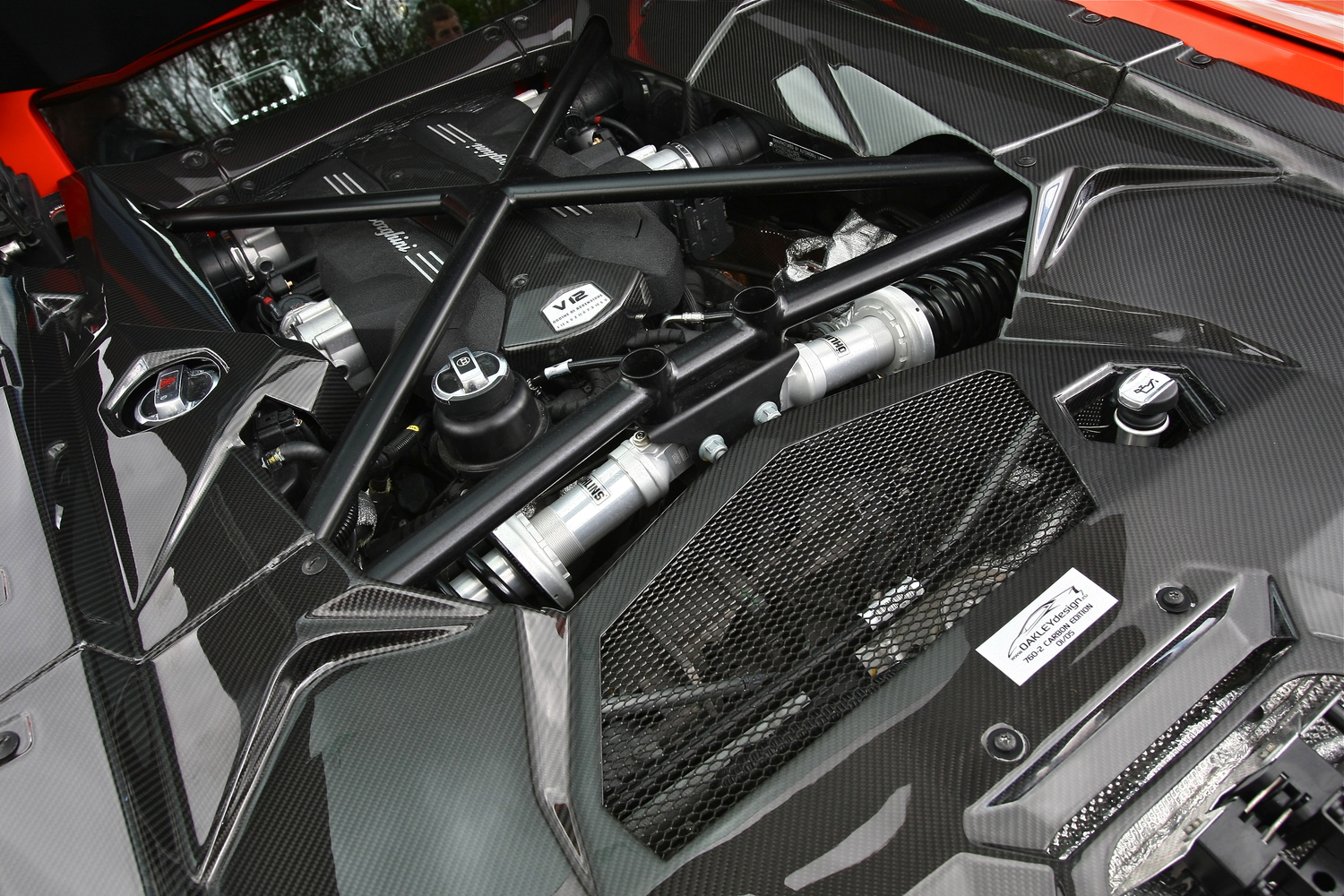 For those considering the standard Aventador unsatisfying, Lamborghini pulled the wraps off the Super Veloce (SV) version at the 2015 Geneva Motor Show. The Lamborghini Aventador LP700-4 is a two-door, two-seater sports car publicly unveiled by Lamborghini at the Geneva Motor Show on 28 February 2011, five months after its initial unveiling in Sant'Agata Bolognese.
The story of Lamborghini is very close to a particular fairy tale involving magic beans, giant beanstalks and multi-million dollar exotic car empires. Ferrucio Lamborghini's "beans" were his outstanding repair skill and passion for mechanics that eventually got propelled him up the sports-cars stalk of standards and earned him a place in automotive history.

Born in 1916 in Italy, Feruccio's talent was first noticed during the First World War. Through a fortunate twist of fate he was stationed on the island of Rhodes which, because of its positioning, was a rather peaceful place compared to the mainland. His primary job was that of fixing broken engines task that he effortlessly completed, garnering the respect and admiration of his colleagues.

Upon returning to his home near Modena after the war, the mechanical whiz though of establishing his own business. He established a small motorcycle and repair shop that turned out to be a very profitable endeavor. Feruccio had become a somewhat prominent figure due to his mechanical skill which attracted most of clients.

His business later expanded with Feruccio setting  a tractor manufacturing facility in response to Italy's great demand of farming implements. His tractors were built from war-waste and parts taken from derelict vehicles, wreckage, basically every piece of metal that could be saved and used for production.

By 1960, he had expanded in the heating and air conditioning business as well, both having turned out very successful. Feruccio's entry in the car-making business would soon come after he had build wealth. Connoisseur of everything mechanical, Ferrucio became disappointed with some of Italy's top car brands for the vehicles they delivered, particularly with their engines. Former owner of Oscas, Ferraris and Maseratis, Feruccio was well aware of car engineering at the time.

One day, Ferrucio decided to pay a visit to Fetrari owner, Enzo, following clutch-related issues he had encountered on one of his models. Enzo, who was not exactly known for his poise and diplomatic abilities, simply sent Feruccio for a walk. Enzo's behavior triggered Feruccio's ardent desire to build his own sports car, as an example of what one should really be built like. Fueled by rivalry and passion, the Automobili Lamborghini SpA was founded in 1963.

The plant was built in Sant'Agata near Bologna on a 90,000 square ft area. Employees were soon found to fill the factory that took only 8 months to erect. Among the people brought on the team were top engineers and former Ferrari-workers like Giotto Bizzarrini, Giampaolo Dallara and Giampaolo Stanzani. The first V12 Lamborghini engine was soon designed and became the basis of an ulterior very successful range of cars.

Housed by a Scaglione-Touring body, the engine delivered a spectacular 350 HP. Called the 350 GTV, the prototype was first revealed ate the Turin Autoshow the same Feruccio had founded his company. The car was a hit and orders started pouring in. The GT, as it was called once it entered mass production, was followed by the 450 GT and the four-seater 450 2+2.

All three cars garnered enough funds to allow Feruccio the development a new vehicle that would be the most famous Lamborghini model until the release of the Countach in 1973. The Miura was a very egotistic car: it shared its features with no other cars. Its uniqueness stretched from front to rear bumper and from top to bottom over a beautifully designed Marcello Gandini body. Sporting a transversal mid-mounted engine, the Miura looked like a cross between a mechanical bull and a racing car.

The next successor in the Lambo dynasty was the space-ship shaped Countach which premiered at the Geneva Auto Show in 1975. The Countach was an outrageously appealing display of drawing board brutality. Its futuristic look was further endorsed by the famous telephone-dial rims, 4-liter engine bristling with bull-inspired power and swing-up doors. Although it has an impact hard to comprehend nowadays, the car did have its flaws: high interior noise levels and complete lack of rear view. One could only park the Countach by hanging half outside the car and steer while  looking back.

Despite its prestige, Lamborghini would soon be struck by financial-trouble driven orphanage. Following a major set-back of his tractor business in 1974, Feruccio sold the controlling interest (51%) of the Auto Lamborghini SpA to wealthy  Swiss industrialist Georges-Henri Rossetti. Further issues causes by the 70's oil crisis forced the Italian no-longer-owner to sell the remaining interest to  a second Swiss businessman, Rene Leimer.

Shortly after the ownership change, Lamborghini was declared bankrupt. Fortunately, help from racing team owner Walter Wolf came right in time and after a series of tests, an improved version of the Countach was developed, the 400S.  Wolf's plans of buying the factory were rejected by the Italian Court who gave it to Giorgio Mirone on February 28ty, 1980. The new owner offered the plant back to Feruccio for a small amount of money but surprisingly, he refused the deal.

Following Feruccio's refusal, the company would find Swiss tutelage once more, under the Mimram brothers. Under their reign, the company saw a second coming to life, gaining enough resources to resume the development of the Countach with the LP500 S and QuattroValvole being later released. Until 1984, the Mimran brother shad not yet fully acquired the company, having been granted temporary administration of the facility as proof of their skill. The Mimran takeover was the beginning of an extensive healing and later development process, the company having produced a variety of new models such as the gas-guzzling LM004 and 002 off-roaders as well as the  exotic Jalpa.

As good as things may have been under Mimran ownership, the company was sold to the Chrysler Corp. in 1987, who would  sell it to to a group made of three Far-Eastern companies in 1994 one year after Feruccio's demise. All three companies were part of a holding owned by Indonesians Tommy Suharto and Setjawan Djody. After a series of complications, the small Italian super car manufacturer was taken over by Audi AG. The German investor resuscitated Lamborghini by focusing its resources into the development of a newer models. Audi played a major role in designing the Murcielago, the car that trumpeted Lamborghini's comeback. Models such as the Gallardo  and the latest jet-fighter inspired Reventon followed. Only  20 something units of the latter were built so far, all of them having already been purchased for a "paltry"  + $ 1,300,000 per unit.