First and foremost, the 2017 Maserati GranTurismo is a beautifully styled touring coupe. The fact that this generation has remained in its current form for the better part of a decade is a testament to its timeless Italian design. Add in a powerful V8 engine from Ferrari and the soundtrack that accompanies it, and the GranTurismo's appeal is almost irresistible. Almost.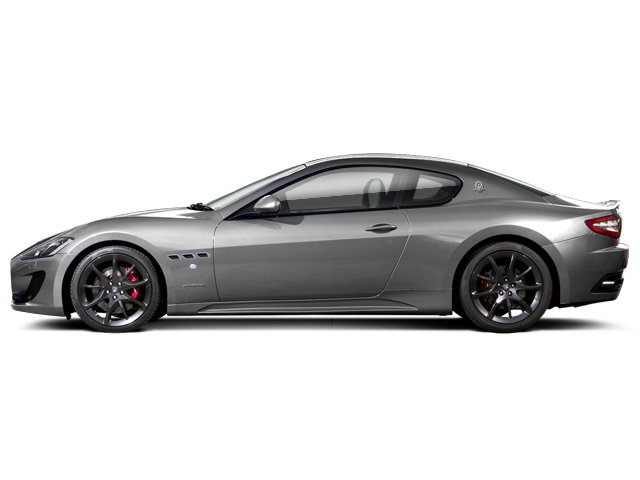 But the GranTurismo has fallen behind the times in a number of ways. A quick peek at the list of standard or available features will reveal a lack of modernity. Advanced safety and convenience features are nowhere to be found. The infotainment system is dreadfully outdated, and even a rearview camera is missing. In terms of performance, the GranTurismo should satisfy most driving enthusiasts, but those who list athleticism near the top of their priorities will find there are better choices.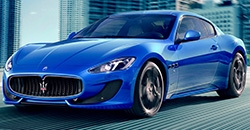 It's very likely we're at the end of the road with the Maserati GranTurismo. With the unveiling of the Alfieri concept a few years ago, we've been expecting a replacement for quite some time. If you love the GranTurismo's current design, though, 2017 may be your last chance.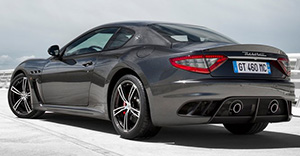 The 2017 Maserati GranTurismo is a two-door coupe with seating for four. A convertible model is covered in a separate review. Three trim levels are offered: Sport, MC and MC Centennial. Each version features a Ferrari-sourced 4.7-liter V8 (454 horsepower and 384 pound-feet of torque) and a six-speed automatic transmission with manual control via paddle shifters. Power is sent to the rear wheels, and all-wheel drive is not available.
The Sport trim's standard feature highlights include 20-inch wheels, adaptive xenon headlights, front and rear parking sensors, power-folding and auto-dimming mirrors, automatic wipers, adaptive suspension dampers, a sport exhaust, leather upholstery, heated front seats, a navigation system, Bluetooth and a Bose surround-sound system with satellite radio and an iPhone interface. Options are generally limited to exterior and interior trim and color materials.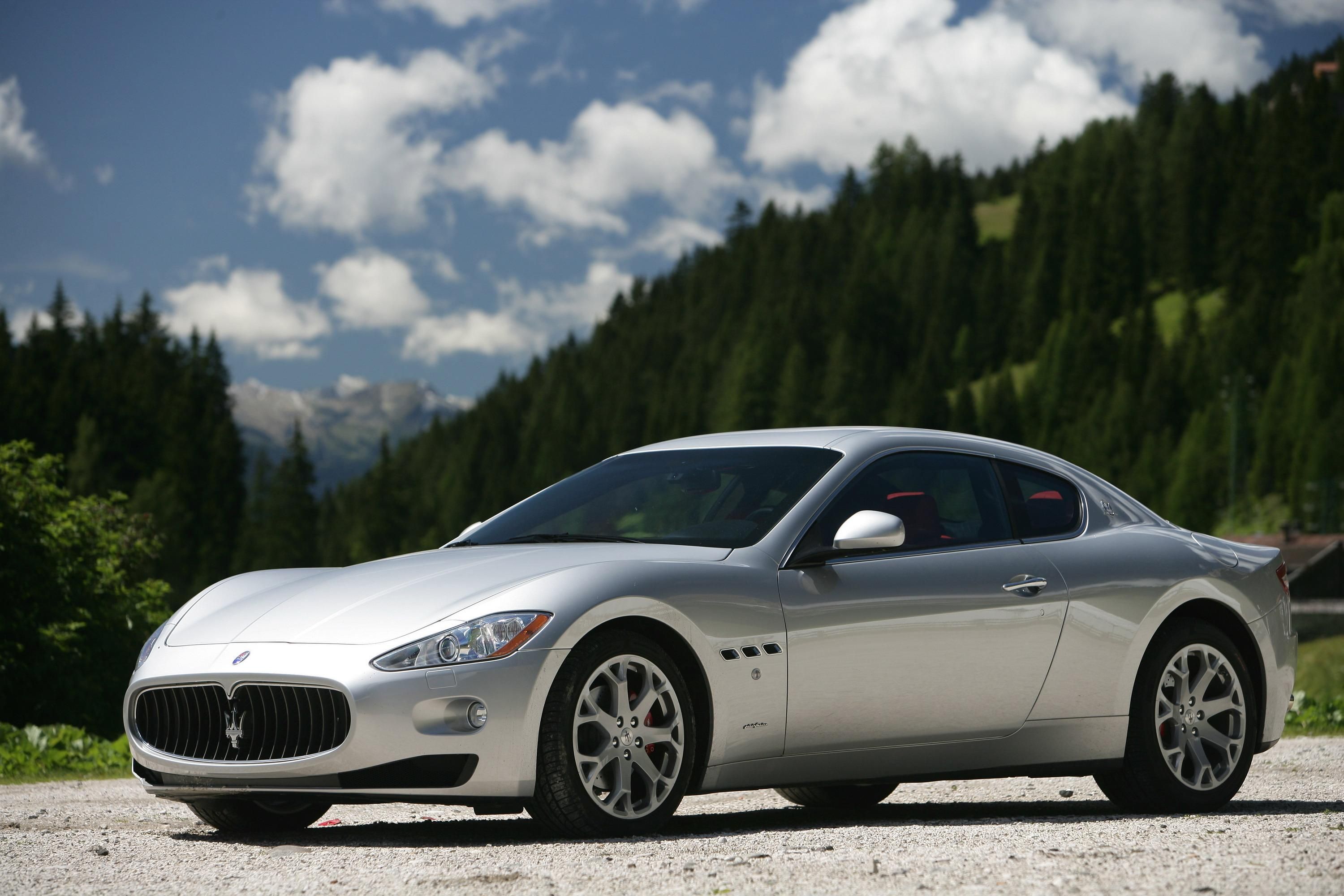 The MC trim adds some carbon-fiber bodywork, a unique front spoiler (eliminating the front parking sensors), a nonadaptive sport suspension, carbon-fiber interior trim and a simulated suede headliner. At the top of the range, the MC Centennial tacks on more carbon-fiber exterior treatments, a stiffer suspension, carbon-fiber seat frames and distinctive interior trim.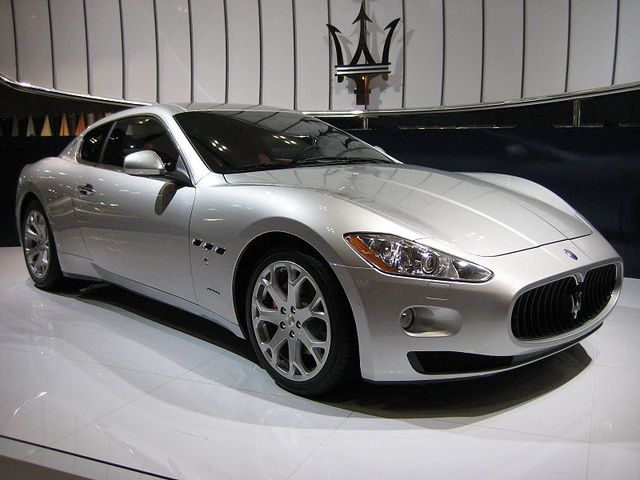 The 2017 Maserati GranTurismo is a delight for all the senses. The thrilling acceleration provided by the Ferrari-built 454-horsepower V8 engine offers an accompaniment of an exhaust howl that sends chills up your spine and a smile on your face. It's like Pavlovian conditioning for car enthusiasts. A 6-speed automatic transmission is the only one offered, but its seamless operation proves no impediment to the thrills of this grand touring machine. In Normal drive mode, the Skyhook suspension quells road imperfections in a way that makes it the ideal Italian sports car for loafing along the coast. Switch to Sport mode to change the GranTurismo's attitude to a more aggressive posture. We love the feel of the direct, hydraulic-assist steering, and the race-bred Brembo brakes (6-piston in front) erase speed with confidence. As sharp and responsive as it is, the GranTurismo always maintains a sense of grace, polish and refinement.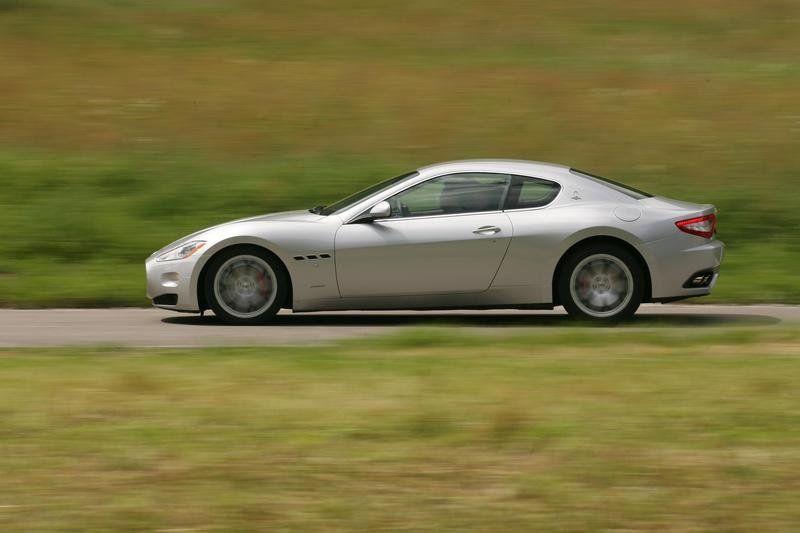 THE SPORT BUTTONFrom the looks of it the 2017 Maserati GranTurismo should be sporty enough, but with a press of the Sport button you open up the exhaust, quicken the shifts and sharpen the Skyhook adjustable suspension for a firmer ride and sharper handling.SHIFT PADDLESLots of cars come with shift paddles these days, but few have the Italian flair and design as the ones behind the steering wheel of the GranTurismo. And here, art meets science as the paddles shift gears with a simple click.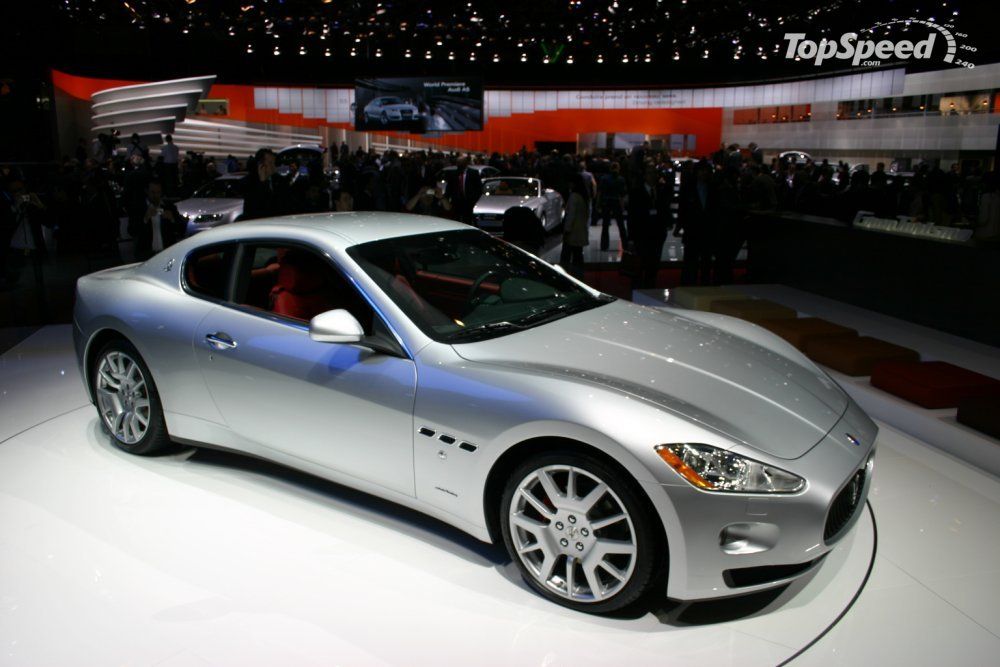 The 2017 GranTurismo's front and rear bucket seats are separated by a center console, and the front seats power forward to ease access to the surprisingly usable rear seats. The triple-insulated power-convertible top on the drop-top GranTurismo deploys in just 24 seconds, at speeds up to 20 mph, and rear rollover bars pop up to protect occupants in case of a crash. Special Edition models get unique seats with red contrast stitching and red tridents embroidered on the headrests, carbon-fiber trim, and that special-edition plaque. The trunk is big enough for two golf bags, or a couple of overnight bags.
Even though the Maserati GranTurismo has been around for nearly a decade, the design isn't dated thanks to the classic Pininfarina lines. Its long hood and short rear deck with its integrated spoiler give it a classically sporty look, and the projecting grille and trident logo are equally classic Maserati. Special-edition models incorporate Extracampionario Grigio Lava paint on coupes and Extracampionario Rosso Italiano red paint on convertibles. Other special touches include a carbon-fiber hood painted the same color as the rest of the car, exterior carbon accents like the front splitter, door handles and mirrors, and specially painted brake calipers.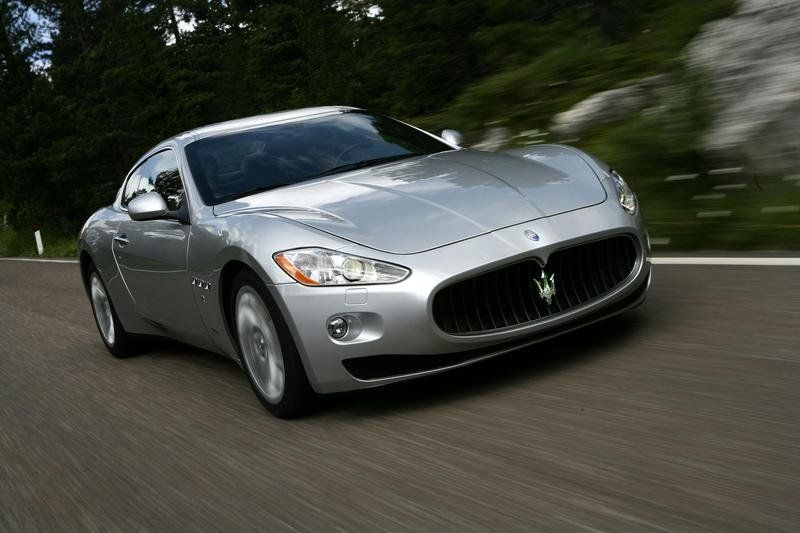 The "base" 2017 GranTurismo is the Sport, while the base convertible model is simply known as the GranTurismo Convertible. All of them, regardless of model, come with a Ferrari-crafted engine, 20-inch wheels and Brembo performance brakes. There is also an interior awash in leather, a power-operated soft top on convertibles, and amenities like a navigation system, Bose surround-sound system, integrated HomeLink garage-door opener, and Bluetooth wireless connectivity. Convertible models also include an automatic rollbar-deployment system.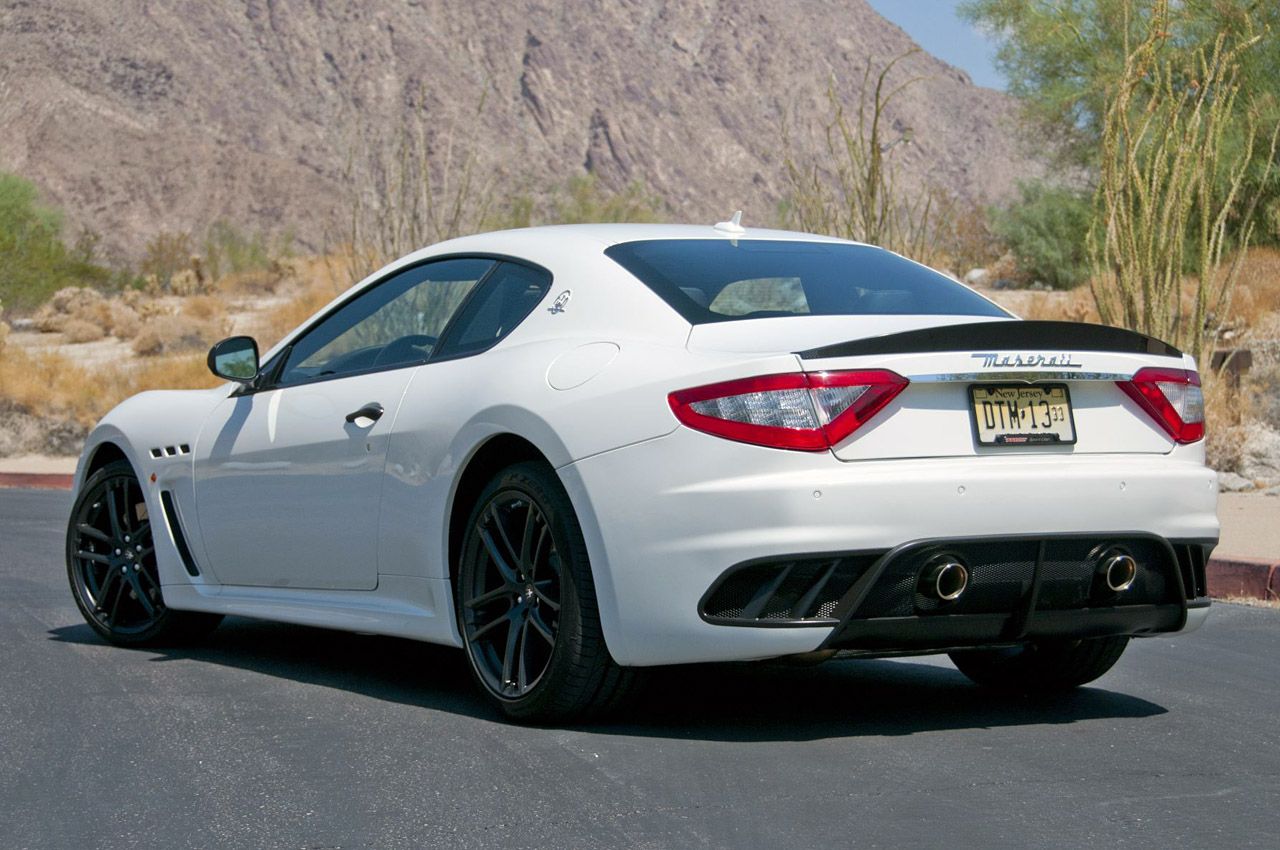 One area where the GranTurismo shows its age is in modern amenities such as blind-spot monitoring, lane-departure warning, Apple CarPlay, Android Auto or radar-based cruise control, none of which are available on the Maserati. You can't even get a rearview camera even though a color navigation system is standard equipment, although front and rear parking sensors are offered. The multiple models increase the luxury and/or sport levels, and being an Italian luxury car, you can also get unique paint colors, various wood or carbon-fiber accents, and interior/exterior treatments. GranTurismo MC models are more performance-oriented with lower and stiffer suspension and aerodynamic enhancements.
There's only one engine available for the 2017 Maserati GranTurismo: a Ferrari-built 4.7-liter V8 work of art. With 454 horsepower (444 in base convertible models) routed to the rear wheels through a 6-speed automatic transmission, it's especially intoxicating when the exhaust system's bypass-valve opens above 3,000 rpm. The gas-guzzler tax is proof that fuel economy took a back seat to smooth, responsive and strong power delivery. The GranTurismo's 6-speed automatic transmission also offers a Sport mode for quicker shifts, a Manual setting for full manual gear selection via steering-column-mounted paddle shifters, and even an Ice mode for low-grip situations, forcing the transmission to start in second gear.4.7-liter V8 454 horsepower @ 7,000 rpm (444 in base convertible models) 384 lb-ft of torque @ 4,750 rpm (376 in base convertible models) EPA city/highway fuel economy: 13/20 mpg (convertible), 13/21 mpg (coupe) Note: Due to changes in EPA testing to more effectively reflect real-world conditions, some 2017 models show slightly lower fuel-economy scores than their 2016 versions.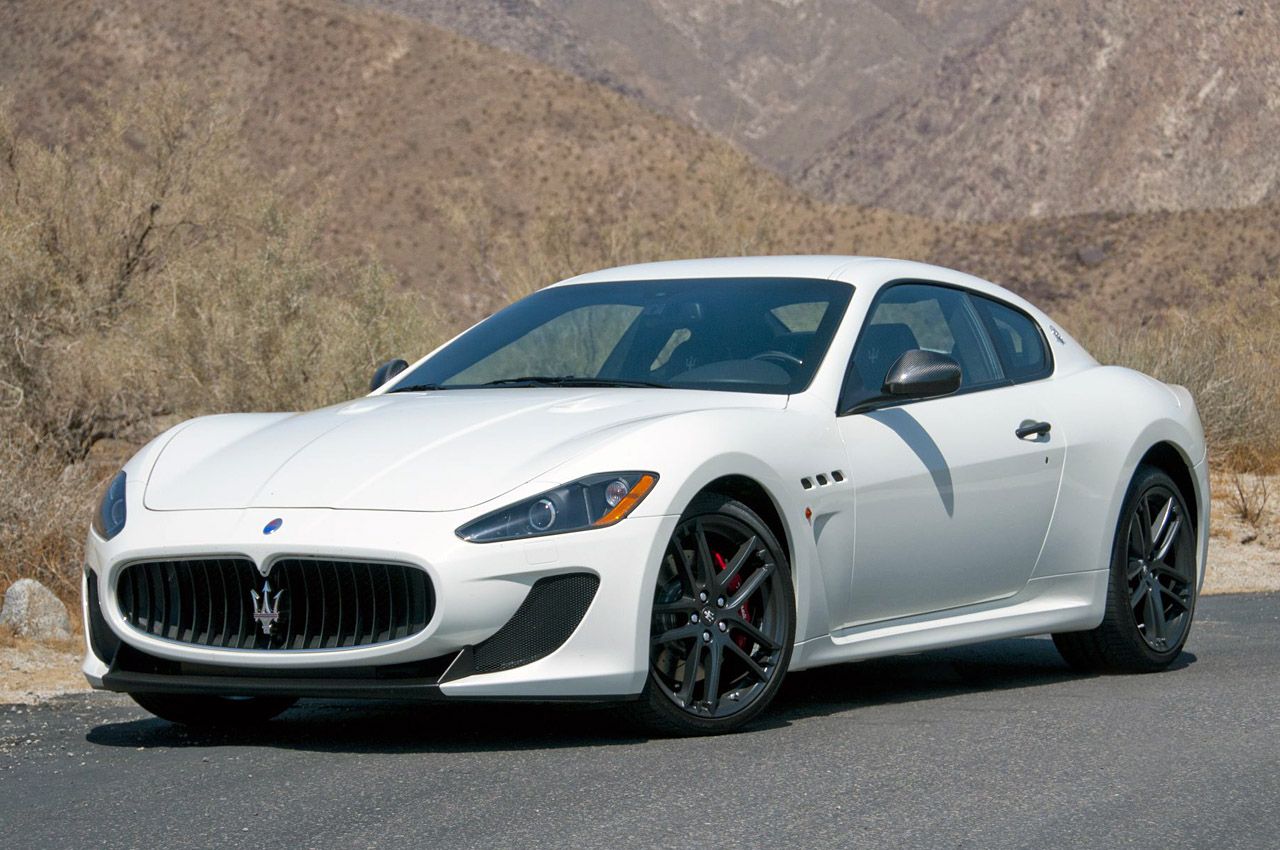 It should come as no surprise that these are expensive cars. When you wrap in the destination charge and the gas-guzzler tax, the Manufacturer's Suggested Retail Price (MSRP) for a 2017 Maserati GranTurismo coupe is more than $ 135,000, while convertibles start at nearly $ 150,000. Of course options push the price higher, and opting for the Centennial edition with all the trimmings will set you back more than $ 180,000 for the coupe or nearly $ 200,000 for the convertible. That's a lot, but competitive with the likes of the Audi R8, BMW 650 and Mercedes-Benz S550 Coupe. Resale value should be good, but note that there are fewer dealers even than other premium brands. Be sure to check the Fair Purchase Price before committing to a deal on a 2017 Maserati GranTurismo.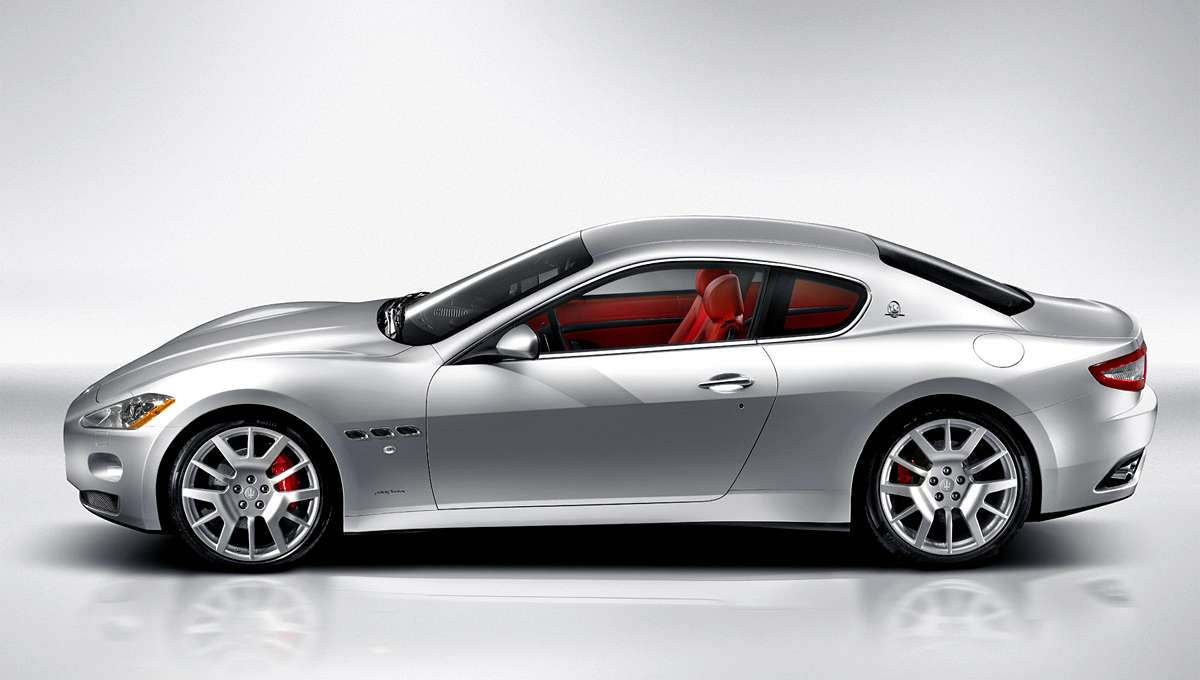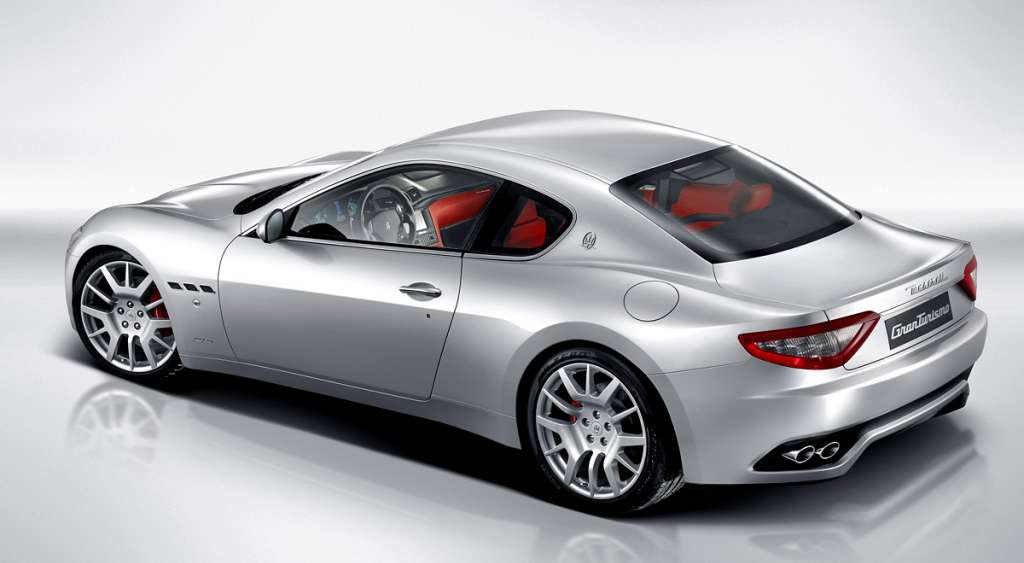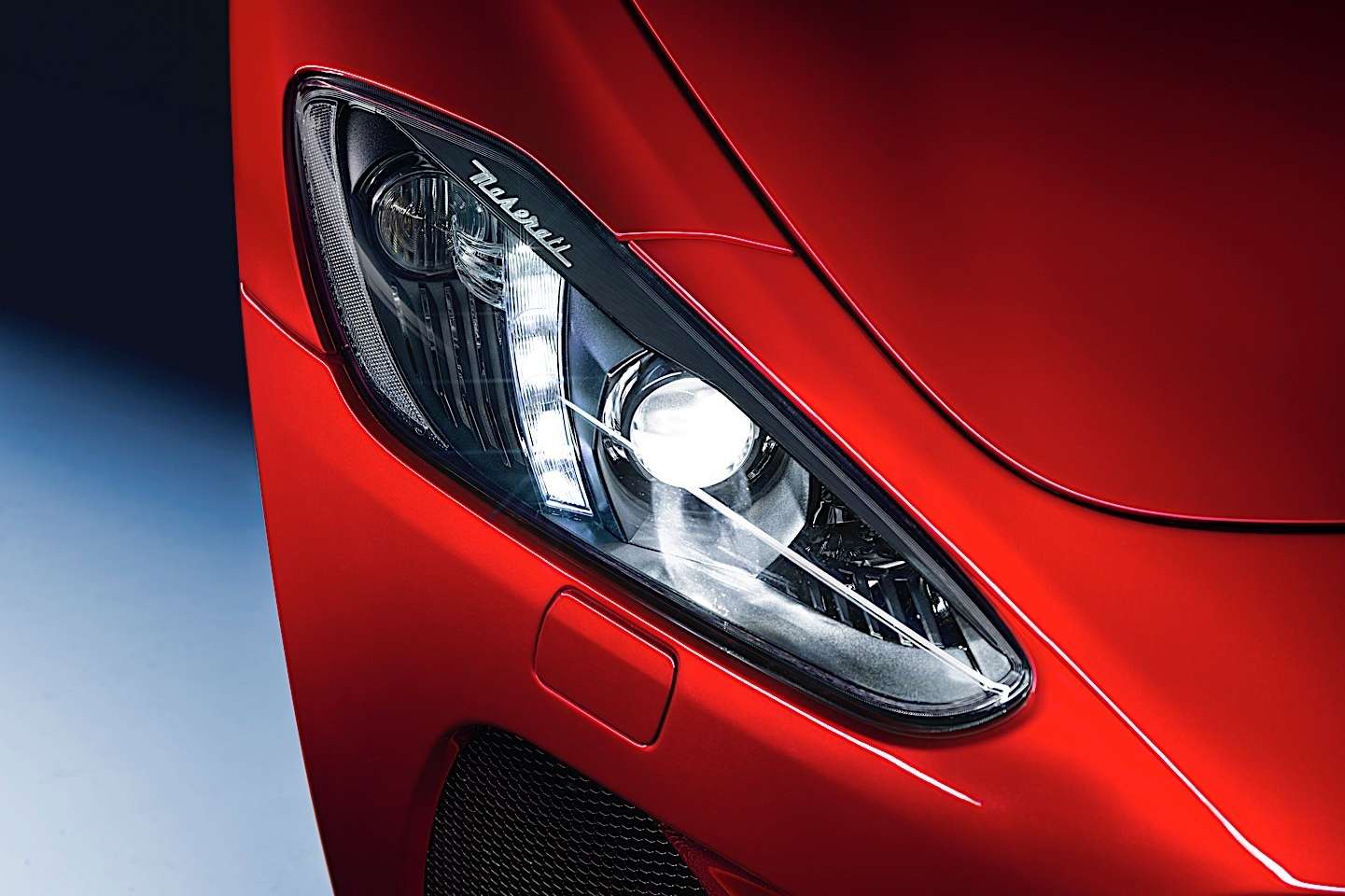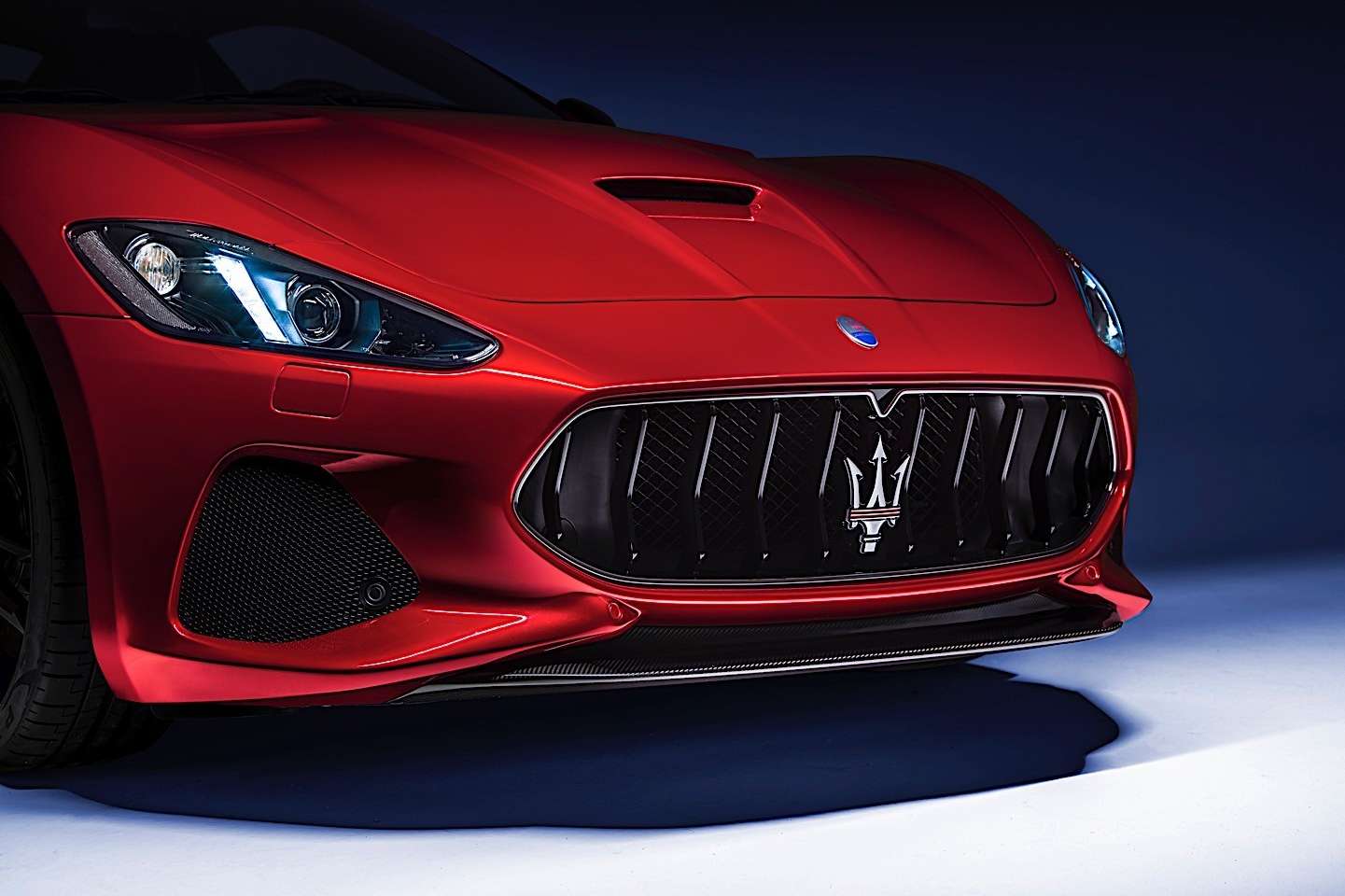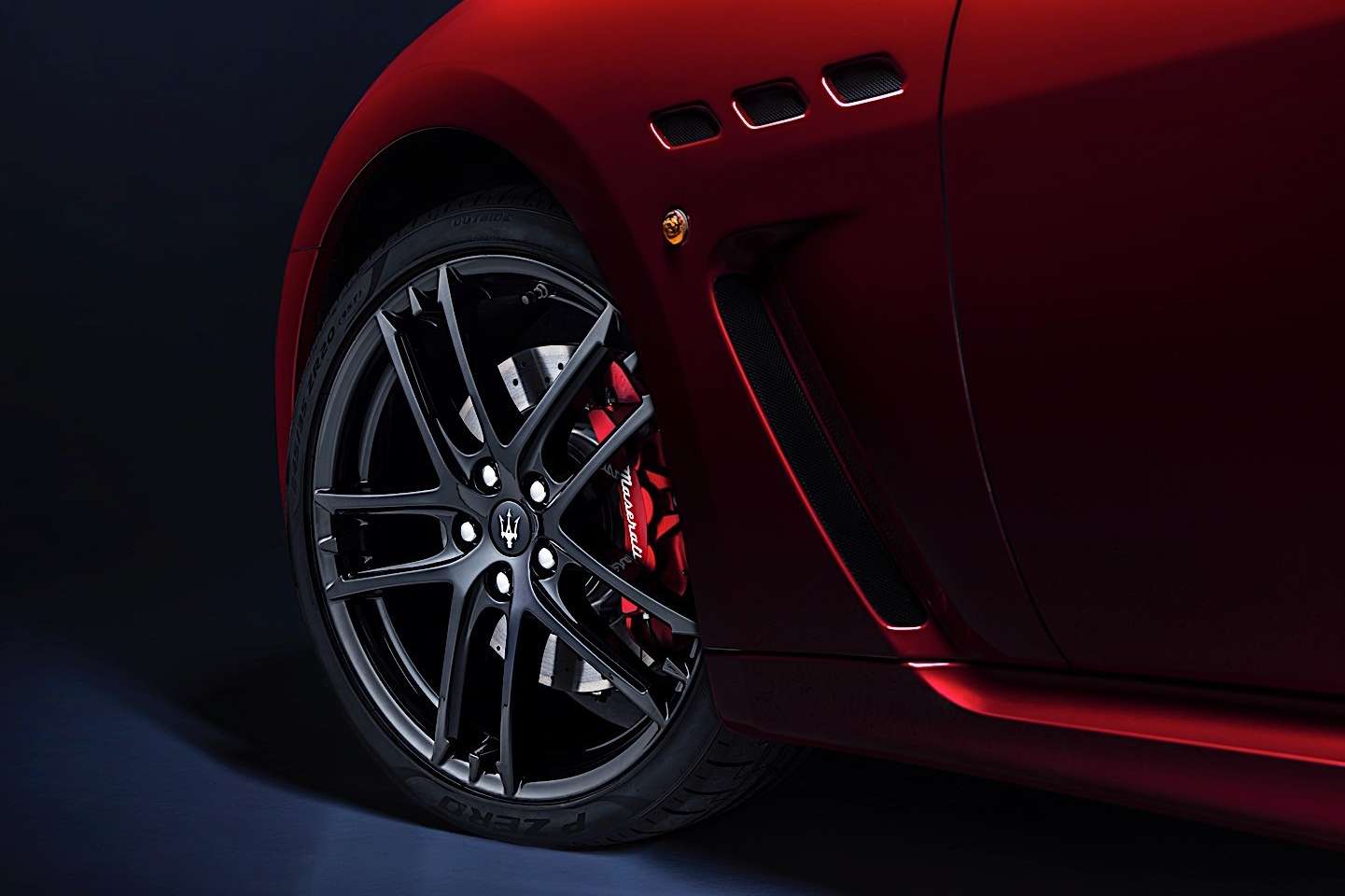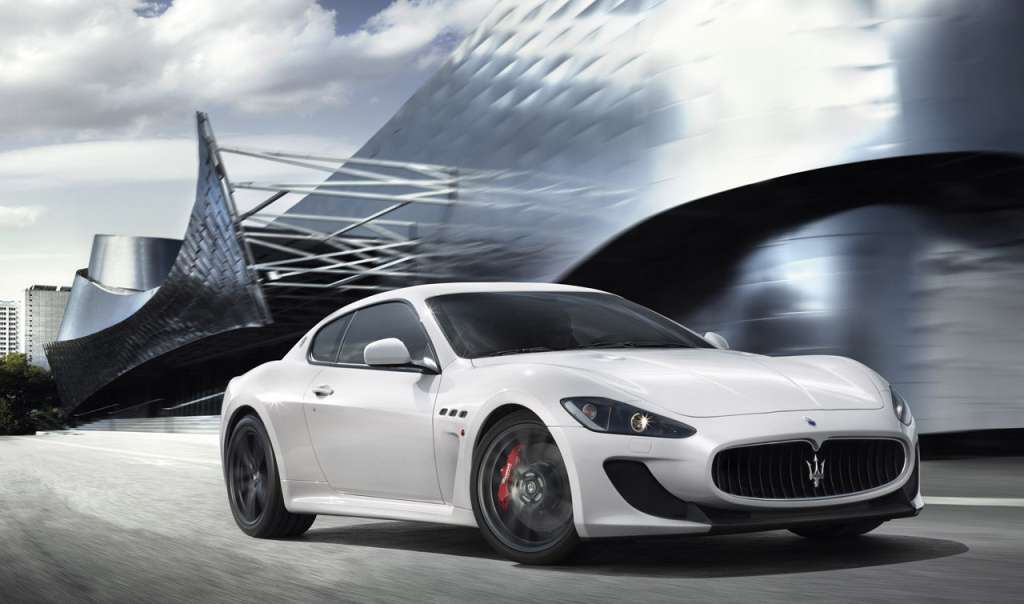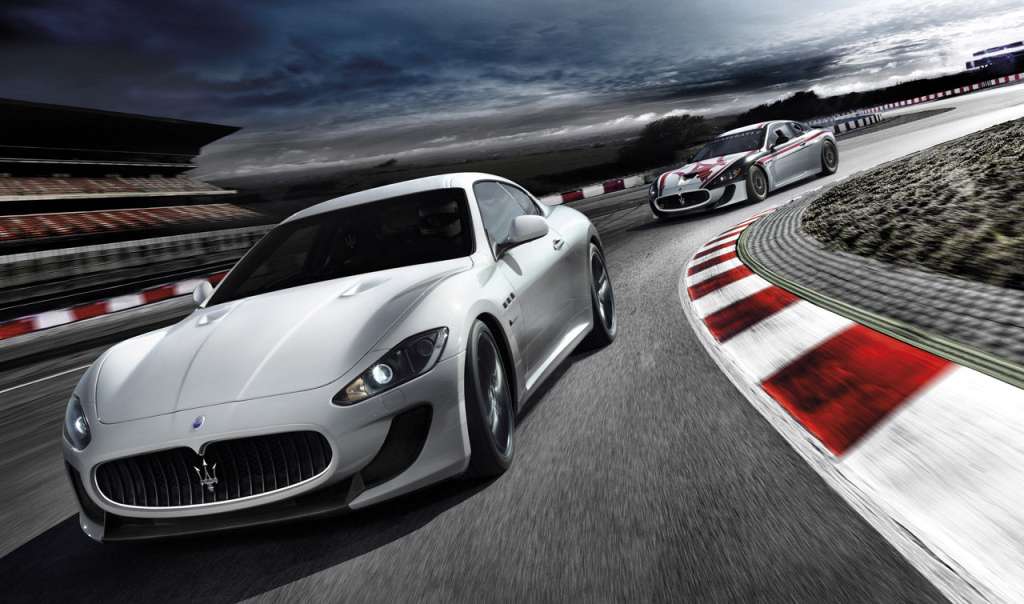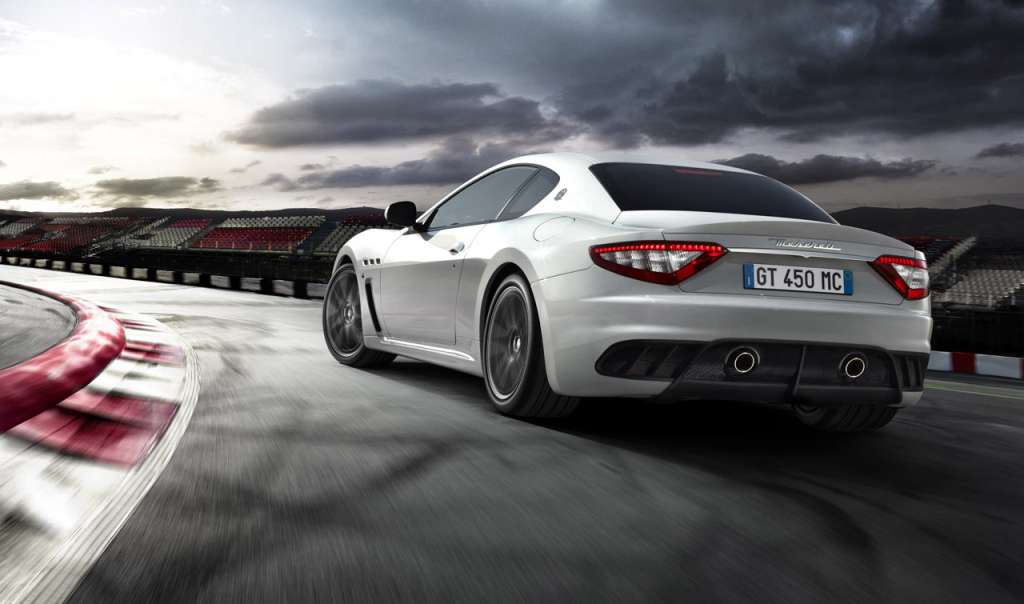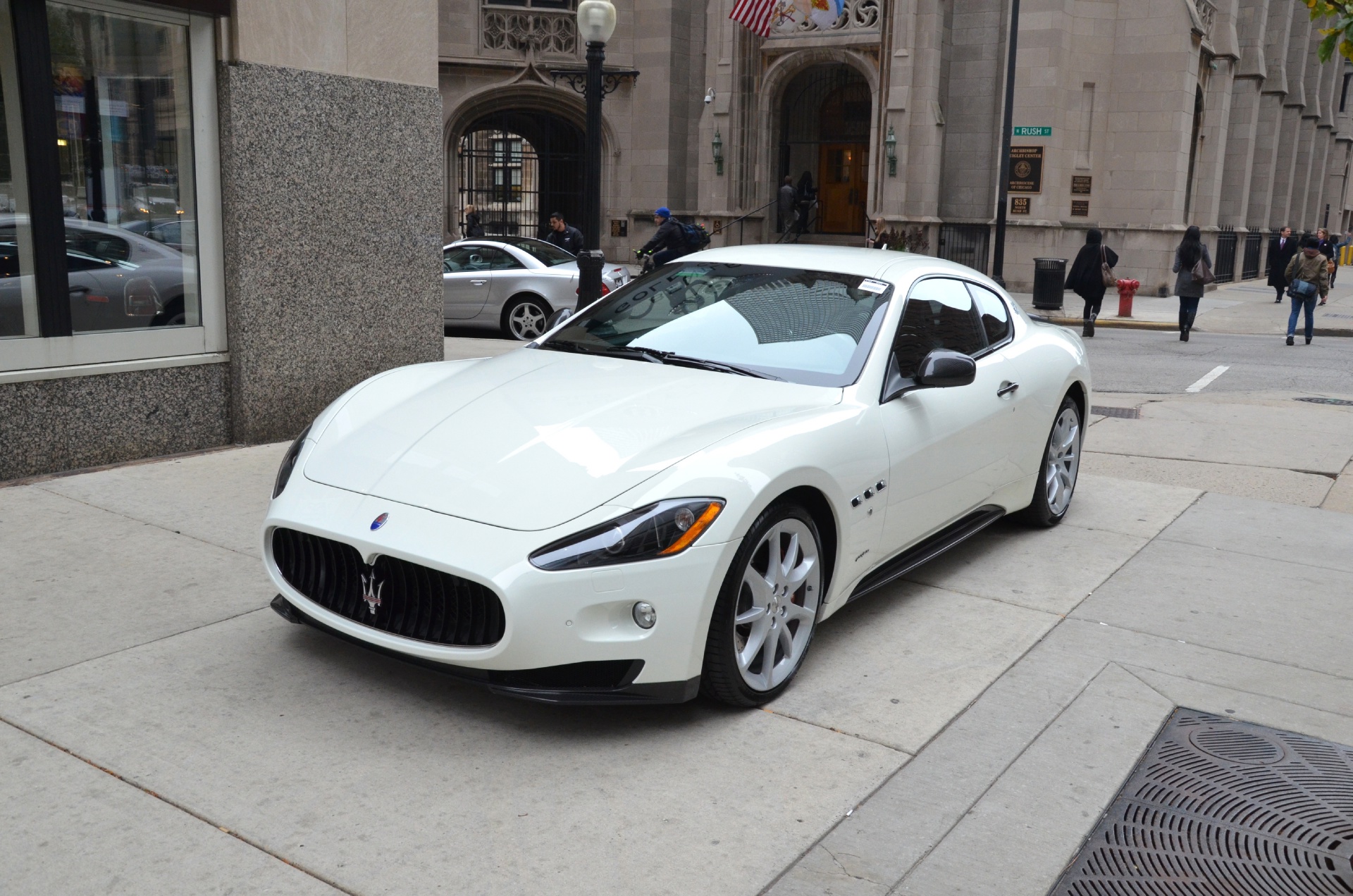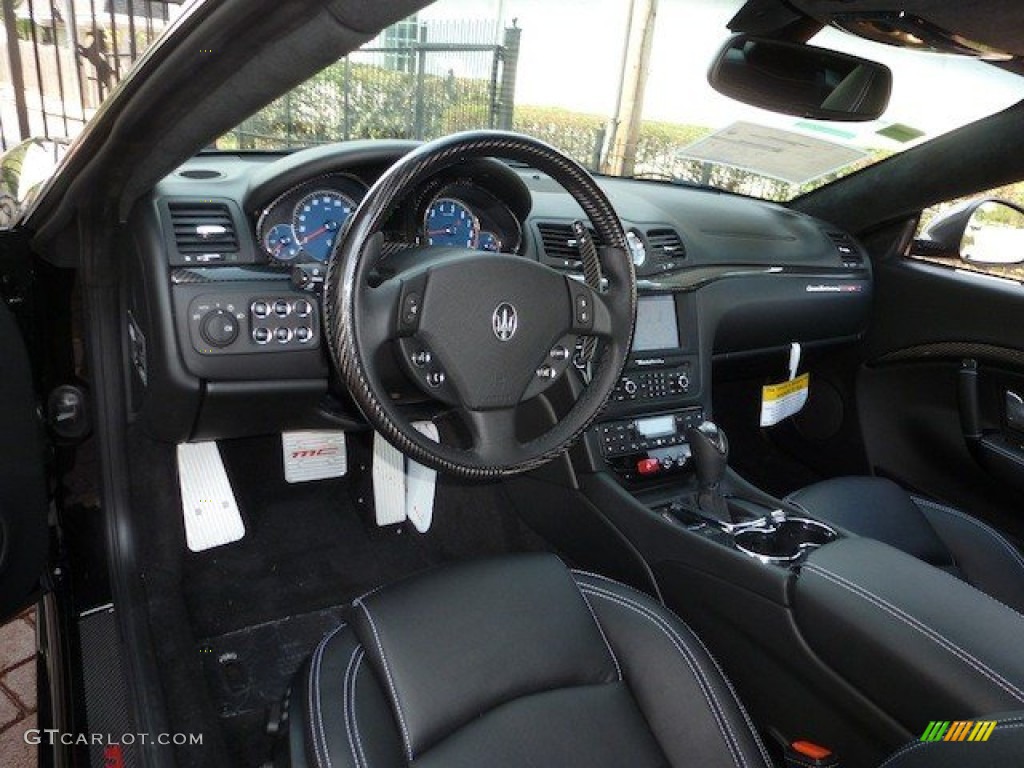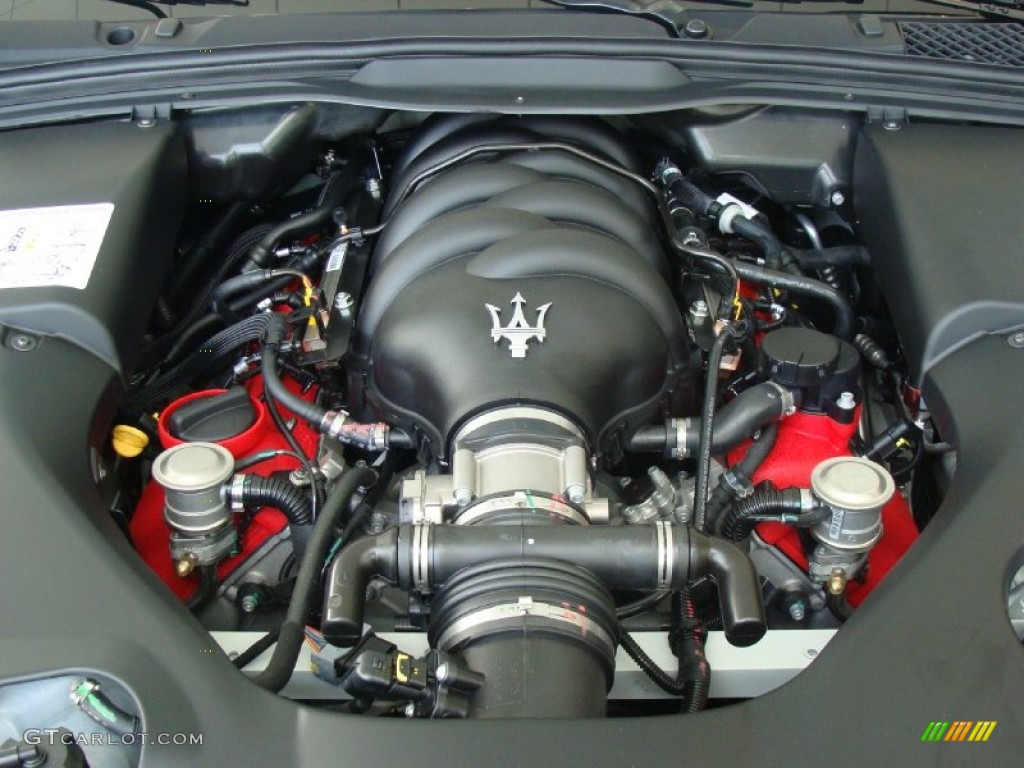 For 2018, the Maserati GranTurismo got a substantial refresh coming with a more sharper design, better aerodynamics, and more interior amenities. Maserati launched the new GranTurismo MC Stradale at the 2010 Paris Auto Show. The GranTurismo was launched at the 2007 Geneva Motor Show as the successor to the Maserati Coupe.
Like most Italian car makers, Maserati was also a family business, born out of pure passion for cars and driving. The Maserati brothers who joined forces to build the company, Alfieri, Bindo, Carlo, Eltore, Ernesto and Mario, were all in some way connected with racing and cars.

On December 1, 1914, Maserati was established in the town of Bologna, Italy and shortly after it began building different racing cars. 3 of the Maserati brothers built racing cars for Diatto but when in 1926 production was suspended, they decided to make on their own models. Apparently, they knew a thing or two about how to put a car together for a race because one of their first creations won the Targa Florio race that same year.

Maserati cars quickly became more powerful, upgrading their engines from 4 cylinders to 6, then 8 and eventually 16 (two 8 cylinders engines mounted in parallel). The trident logo is believed to have been created by Mario, regarded as the artist in the family.

When Alfieri Maserati died 1932, the other brothers kept the company going and continued to build cars and race them. Five years later, in 1937, they sold their shares of the company to the Adolfo Orsi family but kept thier jobs in the company. One of the more important changes that occurred under Orsi management was the relocation of the company in Modena, Italy, where it still can be found to this day.

By now, Maserati cars were showing their mettle on the racing circuit, holding up to the likes of Mercedes, culminating with a win in 1939 of the Indianapolis 500 and again the next year. Their efforts were interrupted by the war, during which time the most notable endeavor was a plan to build V16 town car for Benito Mussolini faster than Porsche could build one for Hitler.

After the war, production resumed with the A6 series which was again destined for the racing circuit. The next step was to assemble a team that would build cars to rival Ferrari and Alfa Romeo on the circuit. In order to achieve this, new engines and chassis were required. It would be this team  that will eventually come up with one of the most successful cars: the Maserati A6GCM.

With Juan-Miguel Fangio and other drivers at the wheel, Maserati managed to win the world championship in 1957 in the Maserati 250F. After that year, the company retired from racing after the Guidizzolo accident, but it still continued to build cars for racing customers. Instead, they turned their attention toward street cars.

The first model from this new range was the Maserati 3500 coupe which had an aluminum body and used the same chassis as the Maserati 5000. during the 60s, a few new models came out: the Vignale in 1962, the Mistral Coupe in 1963, the Spider in 1964 and the Ghibli coupe in 1967.

Come 1968, the company was going to change hands yet again, this time it was going to be the French over at Citroen who upped the number of cars that were coming out of production. Overall, it was a good trade, because Citroen took from Maserati its engine technology and Maserati took hydraulics over from them. Models from the 70s include the Bora (1971), Merak and Khamsin.

When the fuel crisis hit in the 70s, Maserati and Citroen suffered a decrease in demand and Citroen went bankrupt. Maserati was taken over by the newly formed PSA Peugeot Citroen group which declared the Italian company in liquidation. Only with help from the government did the company manage to survive.

In 1975 the company was brought back to life by former racing driver Alessandro de Tomaso which also controlled the Benelli motorcycle group. During his time as head of the company models became bulkier and moved from mid-placed engines, to front-mounted and rear-driven.

Not until 1993 and the taking over by Fiat would Maserati truly get back its glory. Fiat bought the company in 1993 and make large investments. They launched in 1999 the 3200 GT, a two-door coupe powered by a 3.2 L twin-turbocharged engine. The transmission was designed and produced by Ferrari which had since bought 50% of the company (despite the fact that Ferrari itself was controlled by Fiat). Ferrari decided to change Maserati into a luxury brand.

In 2005, Fiat bought back Maserati from Ferrari, after the maker from Modena made huge investments in a whole new plant which is one of the most technologically advanced in the world thanks to its high tech devices. Under Fiat, Maserati declared its first profitable quarter for 17 years in 2007.
2017 Maserati GranTurismo Consumer Reviews
outercompleted, 03/01/2018
Sport 2dr Coupe (4.7L 8cyl 6A)
Beautiful Italian Beast
I researched this car for years before purchasing. What has emerged is an incredibly reliable automobile that has the perfect blend of refined luxury and a sensual, thrilling driving experience that you can share with another couple. The silhouette is classical pininfarini svelt. Fit and finish is superb. The cabin wraps you in fine Italian leather that fits like tailored suit. The electronics needs updating (add a backup camera and interface smart phone and you are all set) but the sound will arouse your primal instincts every time you hear it. Paint is what you expect from Ferrari and power gets to the rear wheels like a race horse claws at the ground. Destined to stand the test of time and reveal itself as a pinicle of automotive engineering.
hangfly, 02/21/2019
Sport 2dr Coupe (4.7L 8cyl 6A)
Sexyist sounding car and beautiful
This is an exotic car through and through! I was in the market for a Porsche 911 but by stroke of luck saw this beautiful 2012 Maserati Granturismo S with only 24k miles. Never considered owning a Maserati because this car MSRP was $ 135,000. The quality of this car is incredible, 4.7 LTR Ferrari Engine which is stunning when you pop the hood. The only negative, wish it had a backup and forward camera but that can be added. The front of this car is classic, just love looking at it. Maintenance is in line with other exotic brands but only scheduled every 2 years. I add an oil change every year. Costs can be reduced by buying oil, filter, engine air filter and cabin air filter. I change the air filters myself and have the dealership change the oil/filter labor only and they do a multi point inspection free to make sure everything looks good. By doing some maintenance myself and provided oil/filter almost cuts costs in half. Driving the GTS is an experience and turns heads. I had a Corvette driver come up to me and said it was beautiful and the best sounding car!
condenseused, 08/22/2019
"An amazing vehicle with amazing driving experience"
This car has the best exhaust I ever heard from a car. The car looks great and performs well. I wish it had another 100-200 horsepower especially for the amount of money it costs new. It is very comfortable inside, handles great and is just a fun car to drive. The ride is smooth and car is solid, you will not be disappointed.
effectivetelling, 12/07/2018
"no other car comes close"
Wife bought this car for me. To be honest it always made me nervous driving it forever as I was worried about the dependability etc. This car hasnt had anything go wrong with it. Oil and filter changes will set you back until you are comfortable doing them yourself. You still need to realize that 4.2 gallons of Full synthetic and a special Ferrari Oil filter is not something you get at Jiffy Lube. This car has a sound no other car has and is comfortable to drive until you choose to make it uncomfortable by pressing the "sport" button and flooring it.
onlookerbolham, 07/01/2018
"Amazing ride, stunning looks, depreciates soo bad"
I have had my 2014 since November 15. To be fair I think I probably over paid looking at the stats on used car prices. I paid 123k with 830 miles (ex-demo) and 28k miles/2 years and 8 months later it is worth around 60k trade in or 65k private sale. So 50% depreciation (or 2k per month average) is what you can expect with this car if you bought like I did.. a depreciation curve so bad that it will make your wallet cringe. Trunk size will struggle to fit a golf club if you have the convertible. The last negative I have on this car is the navigation and smart phone integration. It is out of this world horrible and pointless BUT this is the negative you can fix. Just buy yourself a cell phone mirroring system from Naviks for about 300 or so, install it (easy to do yourself if you are mechanically minded) and you will have all those cool gadgets (especially WAZE nav app) and all of your music and cell integration in the center console. Well that is all of the bad news.. the good news is that from what I can see if you buy a 3 year used car with decent miles and service history you will love this car without the bitter financial taste. The roar of the exhaust is exquisite, the plush and luxury interior is unmatched in any other car that I have seen at the price point and the sheer power with style is stunning. No you can not throw this car around corners like an M3 (unless you have nerves of steel and you are a seasoned F1 driver). Other things I love is the fact that you wont get stung when you come to sell it if you decide to do all of your own maintenance (which I do and its very easy). Service intervals are every 12.5k or every year and for the most part are just engine, coolant, brake and steering fluid flush with two air filter replacements and the serpentine belt (need to replace another belt to get the serpentine off though). All can be bought from F1 dynamics for around 550 and DIY vs a dealer service at 2k+ I give this car a 4/10 rating in value because of the depreciation which reduces my overall rating to 6/10. Those numbers change of you get a great deal but dont pay more than 60k for a 3 year old model with less than 26k miles on it or average 12k miles per year.Read less