2018 Audi R8 V10 Plus Coupé 0-60 Times, Top Speed, Specs, Quarter Mile, and Wallpapers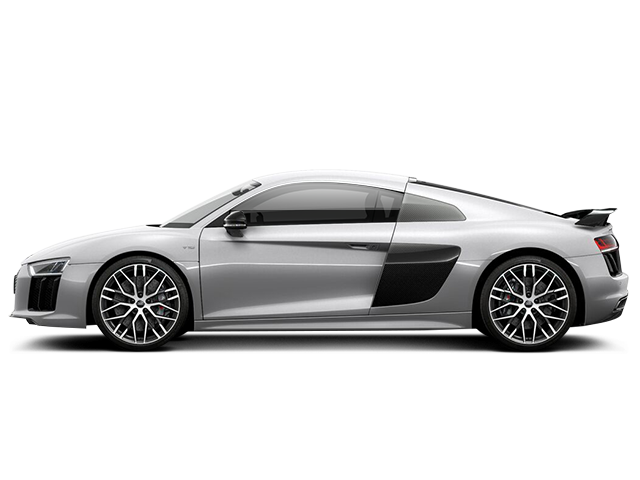 The 2018 Audi R8 V10 Plus Coupé is a All-wheel drive Coupe. It can accommodate up to 2 passengers. It has 2 Doors and is powered by a 5.2L V10 FSI 40-valve engine which outputs 610 hp @ 8250 rpm and is paired with 7-speed automated sequential transmission with manual mode gearbox. The 2018 Audi R8 V10 Plus Coupé has cargo capacity of Liters and the vehicle weighs 1695 kg. In terms of ride assists, the 2018 Audi R8 V10 Plus Coupé has stability control and traction control in addition to anti-lock brake system (ABS). The vehicle has an optional engine as well It offers Parking system plus and Rearview camera. Safety features also include Driver-side front airbag and Passenger-side front airbag. The front suspension is Front independent suspension while the rear suspension is Rear independent suspension. The car also features a Yes It has 20-inch 10-spoke Y-design wheels in matte titanium as standard. Electronic features include Cruise Control. For convenience, the car has Power windows and Power door locks. There is also a remote keyless entry feature. Moreover, the car has. The steering wheel has audio control buttons. In terms of performance, the car has 667 N.m of torque and a top speed of 312 km/h. The 2018 Audi R8 V10 Plus Coupé accelerates from zero to 60 mph in 3.3 seconds and hits quarter mile at 9.6 seconds. Fuel consumption is 17.1 L/100km in the city and 11.3 L/100km in the highway. The car price starts at $ 214,900
| | | |
| --- | --- | --- |
| Name | V10 Plus Coupé | |
| Price | $ 214,900 | |
| Body | Coupe | |
| Doors | 2 Doors | |
| Engine | 5.2L V10 FSI 40-valve | |
| Power | 610 hp @ 8250 rpm | |
| Number of Seats | 2 Seats | |
| Transmission | 7-speed automated sequential transmission with manual mode | |
| Cargo Space | L | |
| Maximum Cargo Space | L | |
| Wheel Type | 20-inch 10-spoke Y-design wheels in matte titanium | |
| Series | R8 II LMS (2016) | |
| Drivetrain | All-wheel drive | |
| Horsepower | 610 HP | |
| Torque | 667 N.m | |
| Top Speed | 312 km/h | |
| Acceleration 0-100 km/h (0-60 mph) | 3.3 s | |
| Fuel Type | Petrol (Gasoline) | |
| Fuel Consumption (City) | 17.1 L/100km | |
| Fuel Consumption (Highway) | 11.3 L/100km | |
| Gear Type | auto | |
| Weight | 1,460 KG | |
| Brand | Audi | |
| Model | R8 | |
| 0-400m (Quarter Mile) | 9.6 s | |
| 0-400m (Quarter Mile) - Speed | 212.5 km/h | |
| 0-800m (Half Mile) | 18.0 s | |
| 0-800m (Half Mile) - Speed | 239.0 km/h | |
| Modifications (MODS) | | |
| Modifications Cost | $ 0 | |
2018 Audi R8 4S German Autobahn 0-100 Kmh and more!
INSANE TEST DRIVE -- 2018 Audi R8 V-10 RWS | 0-60 Acceleration and Exhaust!
2018 Audi R8 V10 PLUS Stock Exhaust Acceleration and POV!
2018 Audi R8 Used Price Estimates
Estimates based on a driving average of 12,000 miles per year
| Used Condition | Trade In Price | Private Party Price | Dealer Retail Price |
| --- | --- | --- | --- |
| Outstanding | $ 103,070 | $ 112,626 | $ 123,852 |
| Clean | $ 100,844 | $ 110,233 | $ 121,120 |
| Average | $ 96,393 | $ 105,446 | $ 115,657 |
| Rough | $ 91,942 | $ 100,660 | $ 110,194 |
Audi interiors are always top-notch, and as the top-notch Audi, the R8 boasts a beautifully styled and intuitively laid-out cockpit. There's the 13-speaker Bang & Olufsen audio system, in case the V10's song somehow bores you. The supportive and comfortable seats are covered in Nappa leather, and the R8 now comes with Audi's MMI navigation system. The multi-function steering wheel incorporates many of the street/track functions, and Audi's excellent Virtual Cockpit replaces physical gauges with a high-res 12.3-inch display that shows information chosen by the driver. The R8 V10 Plus comes with racing-shell seats.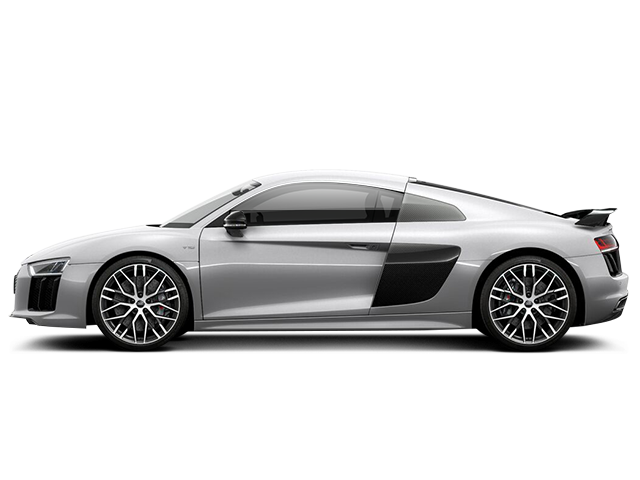 The 2018 Audi R8 doesn't have the immediate emotional impact of exotics from Italy or England. Yet its distinctive grille and headlights make it unmistakably Audi. This generation R8 uses almost 50 percent of its parts with the R8 LMS race car, yet it's visually similar to its predecessor. The low, wide stance and choice of hard or soft top remain, although Audi has reduced the profile of the signature "blade" on the side to a more subtle contrasting air-intake panel. Opt for V10 Plus over V10, and you get ceramic brakes, a sport exhaust, carbon-fiber rear diffuser and fixed spoiler.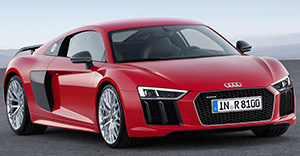 Only a supercar could offer a 5.2-liter 540-horsepower V10 as the "base" engine, here connected to a 7-speed dual-clutch automatic and quattro all-wheel drive. In addition, you get Audi's Drive Select variable drive modes, magnetic shocks and Audi's very cool and useful Virtual Cockpit in all R8 models. Audi's MMI infotainment interface also comes standard, as do Audi Connect and Google Earth-powered navigation. Even the side mirrors are high-tech: They're power-folding, power-adjustable, auto-dimming and heated. Also standard is a spoiler that rises depending on speed and 19.5-inch wheels. A 13-speaker Bang & Olufsen sound system is standard on the R8 V10.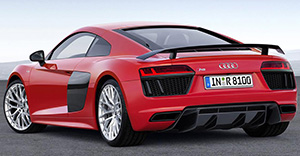 Some people don't want a "base" anything, even if it's a supercar, so Audi provides the R8 V10 Plus. Its V10 engine puts out 610 horsepower, it boasts a top track speed of 205 mph, and it comes with all sort of racy equipment: racing-shell seats, ceramic brakes, sport exhaust, enhanced aerodynamics. You can also get Dynamic Steering, which offers a variable steering ratio. Drive Select in the V10 Plus adds a performance mode that optimizes the car's performance based on dry, wet and snowy conditions. Also available are diamond-stitched leather, contrast stitching, 20-inch wheels, and of course the drop-top R8 Spyder.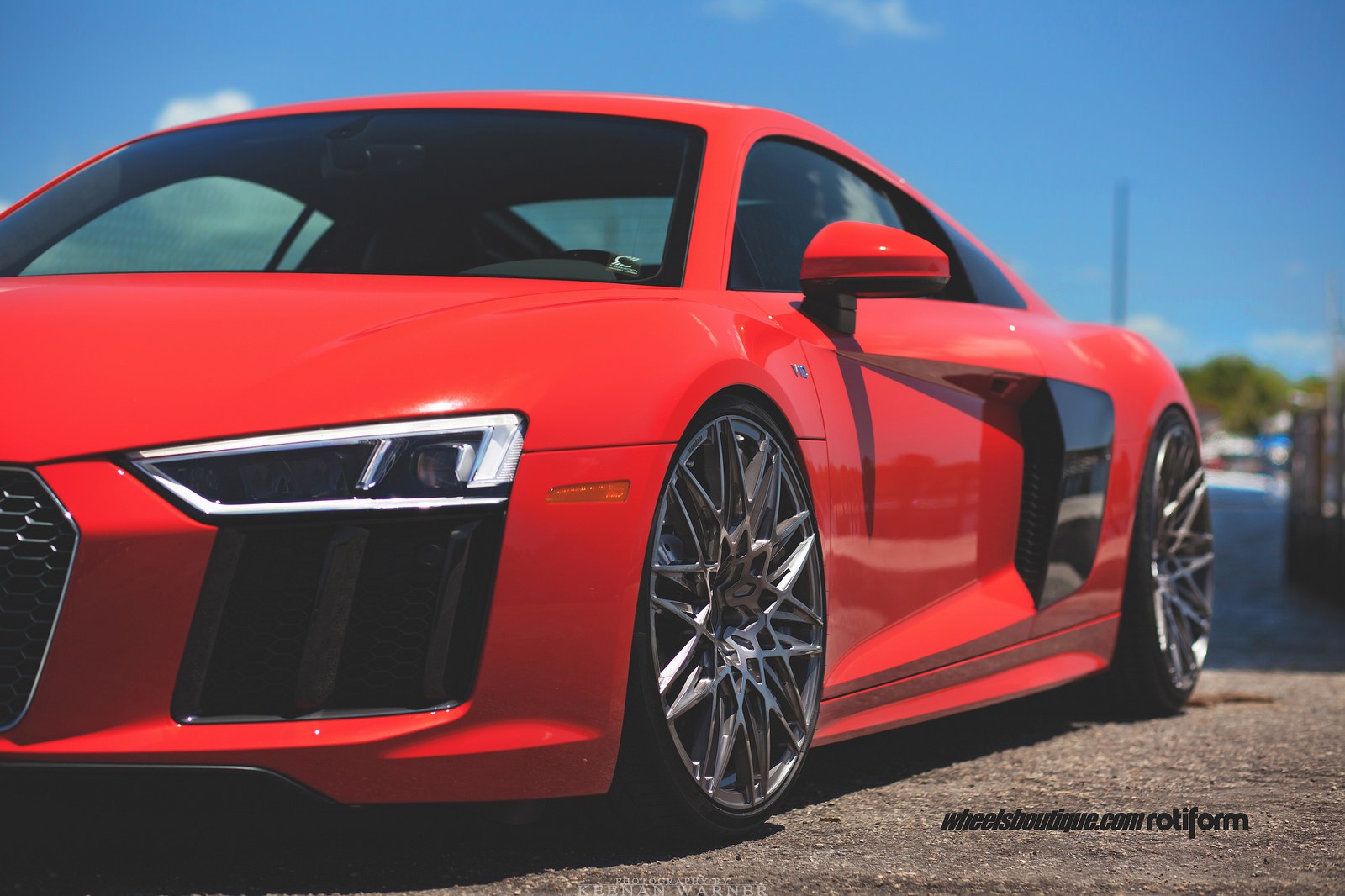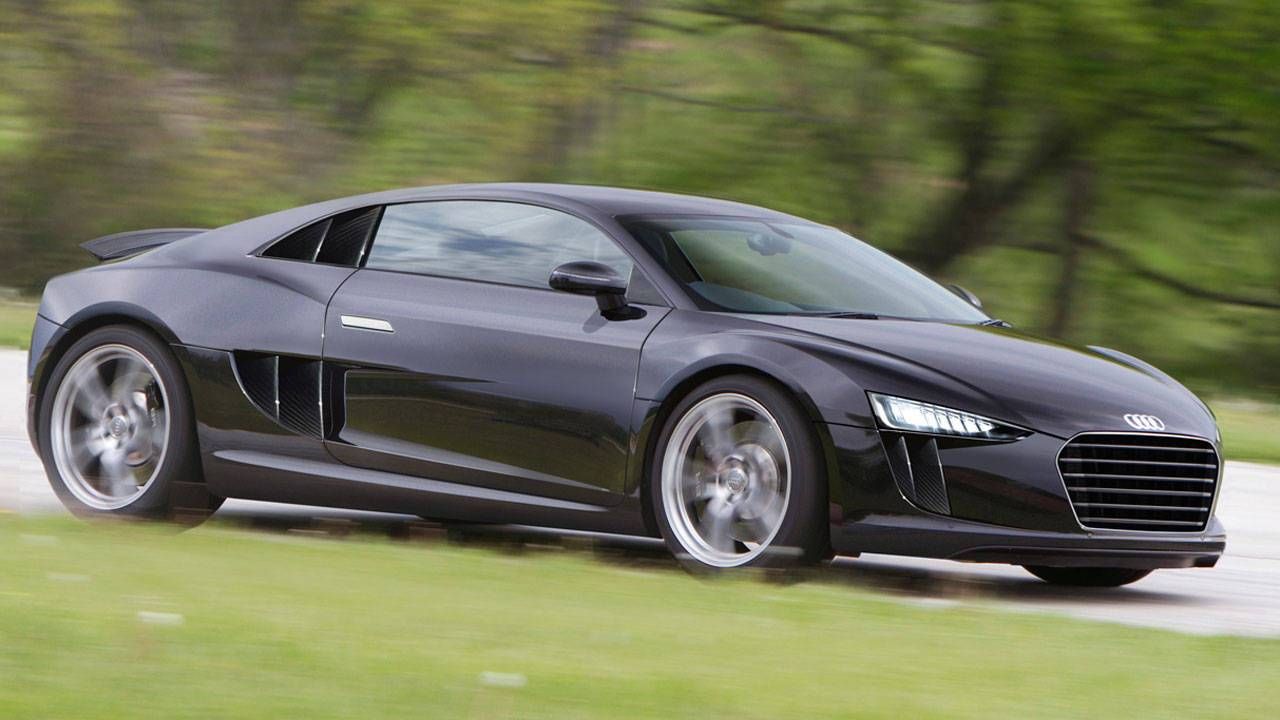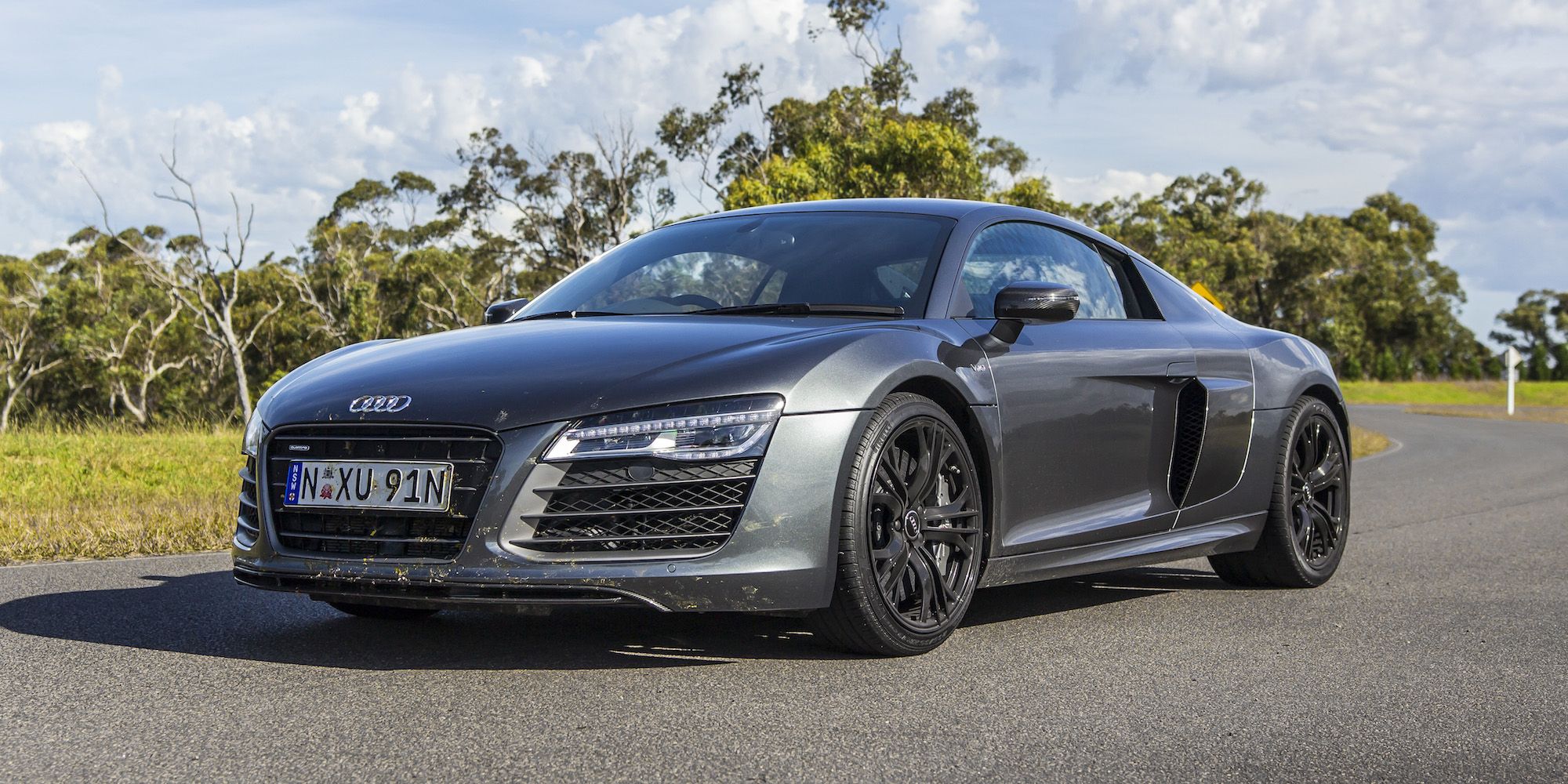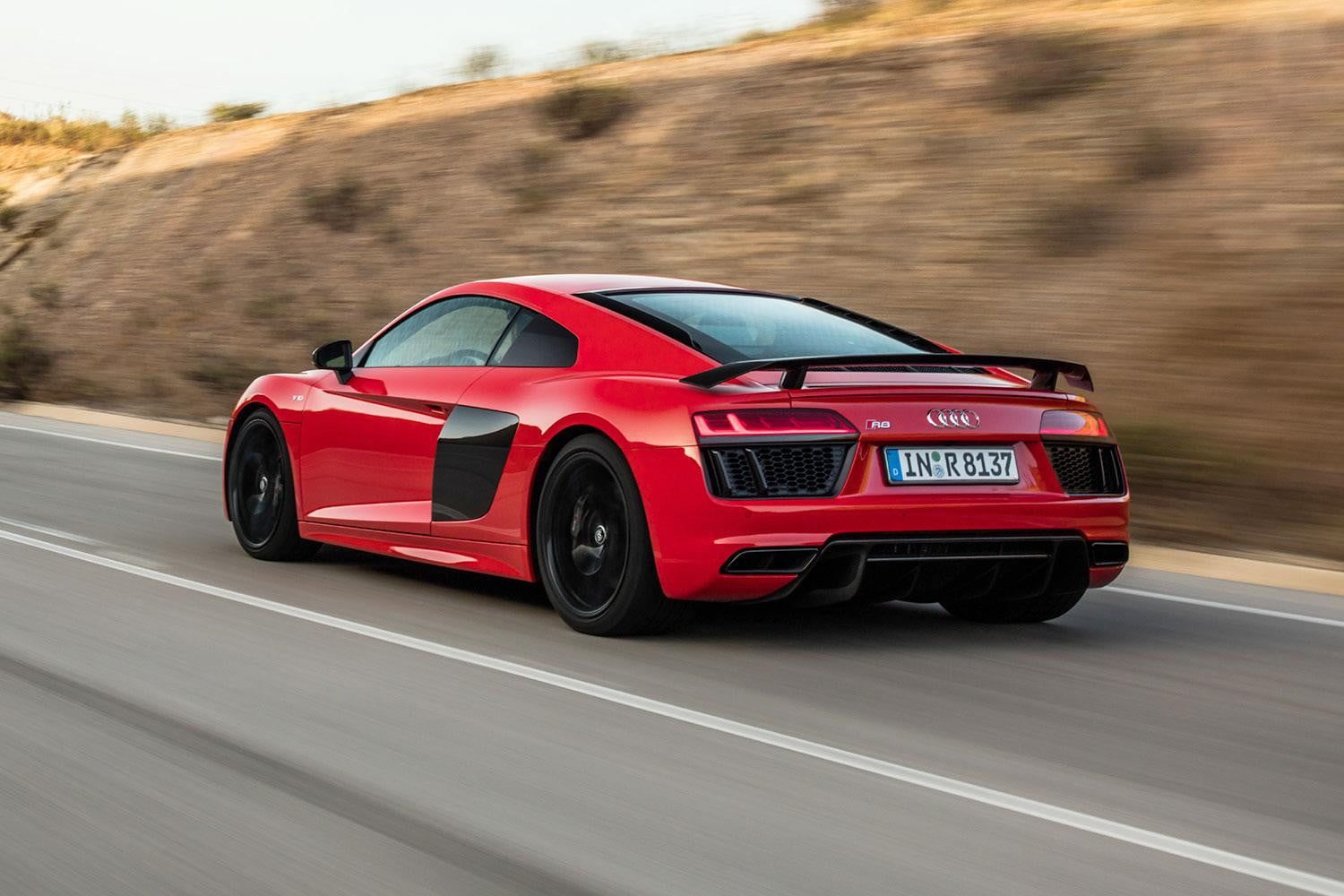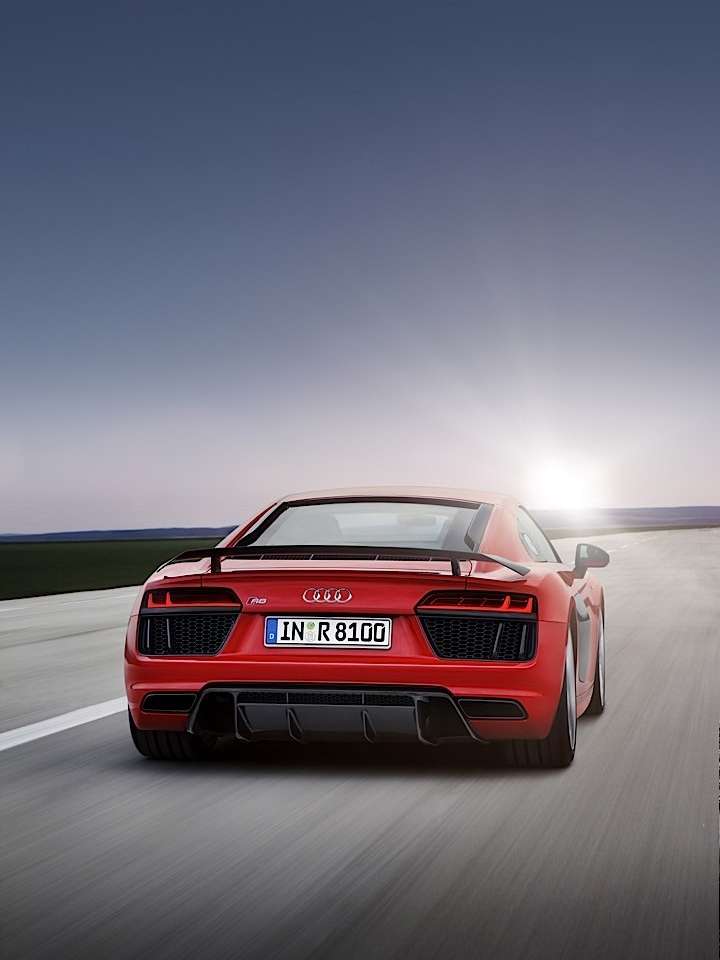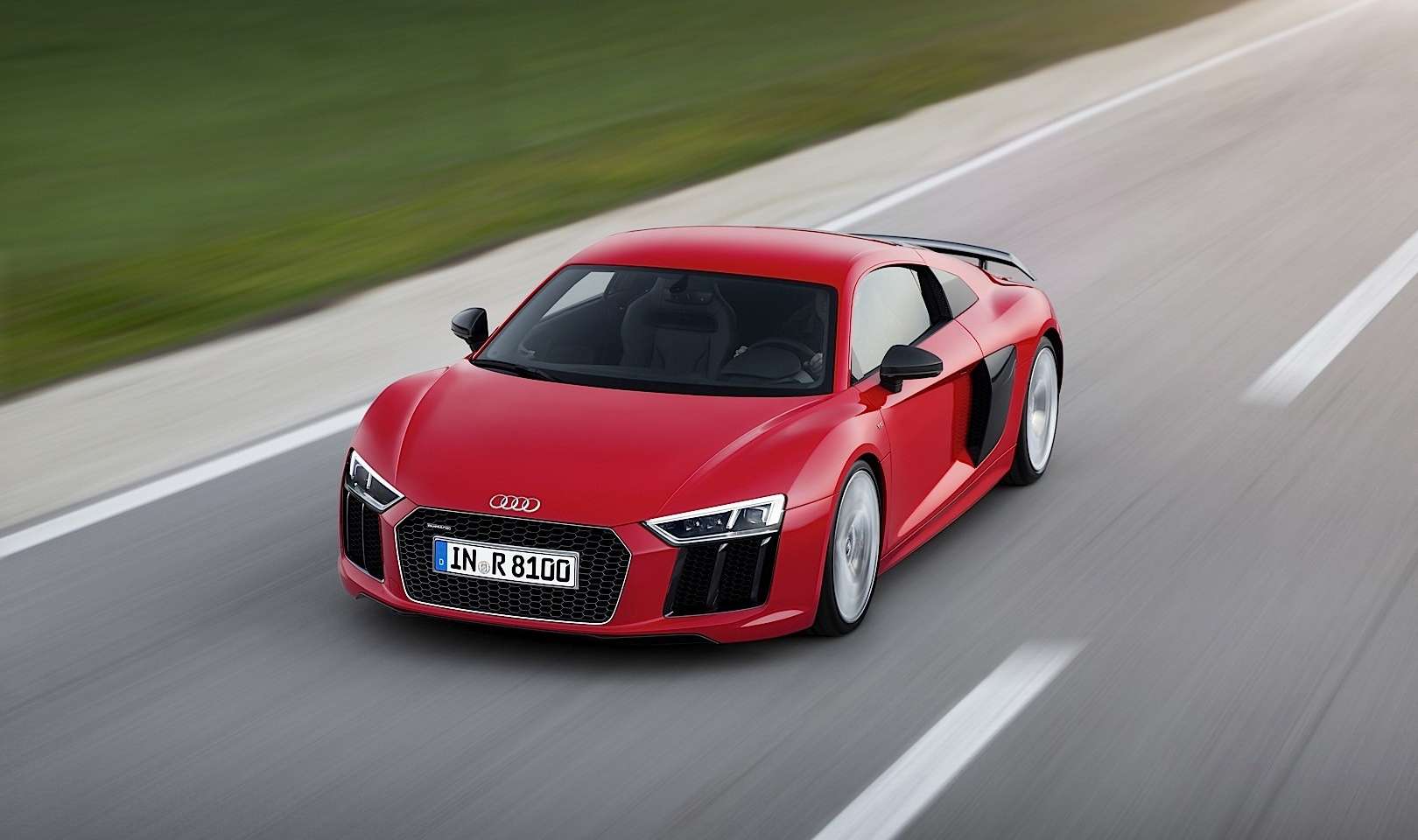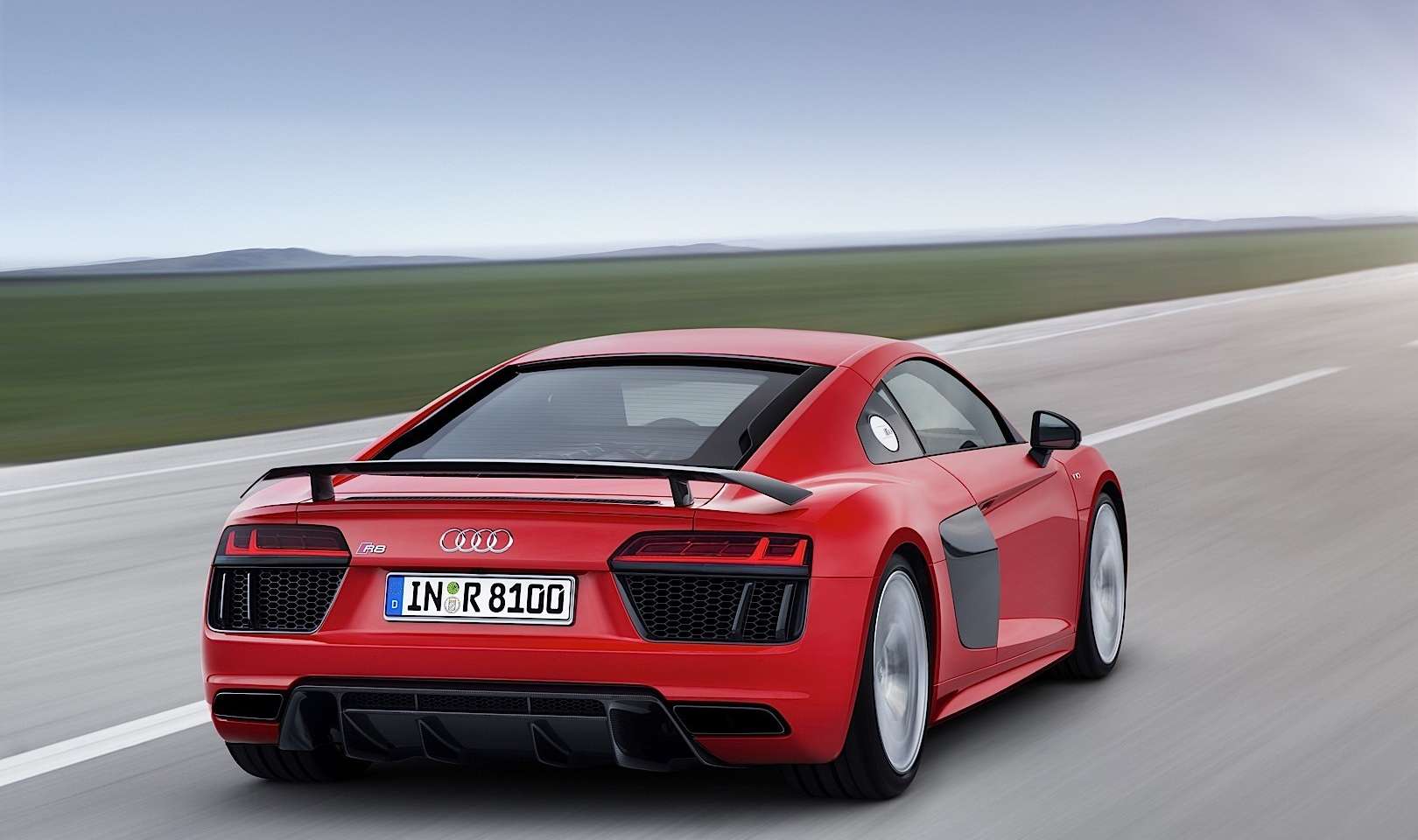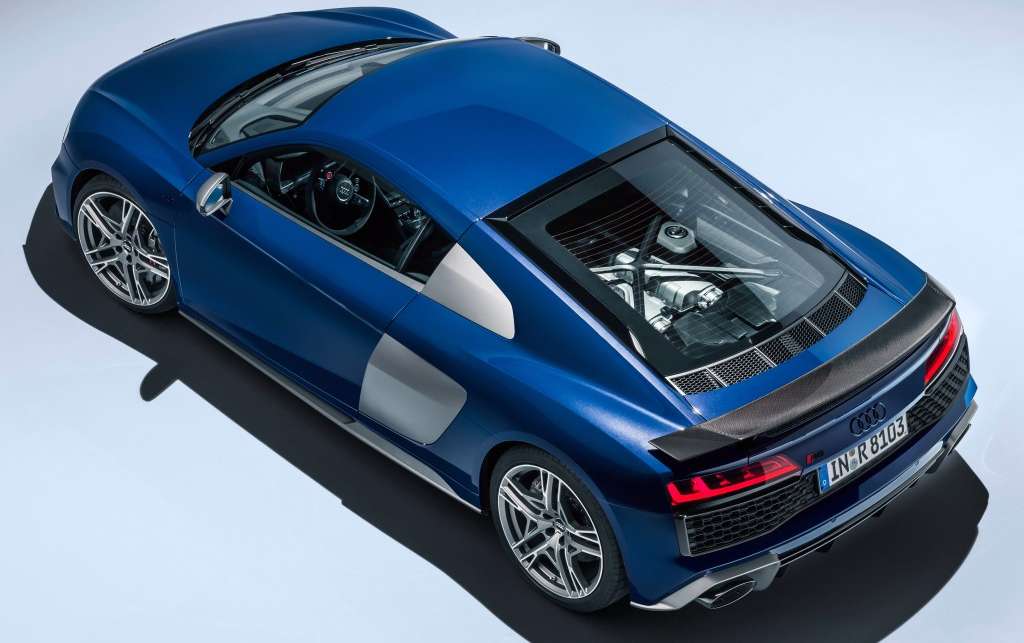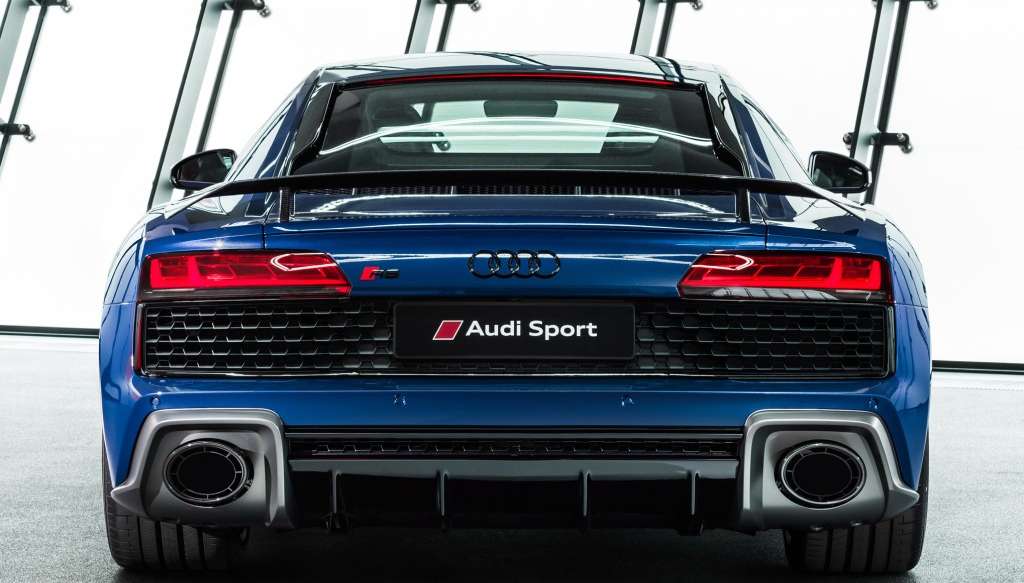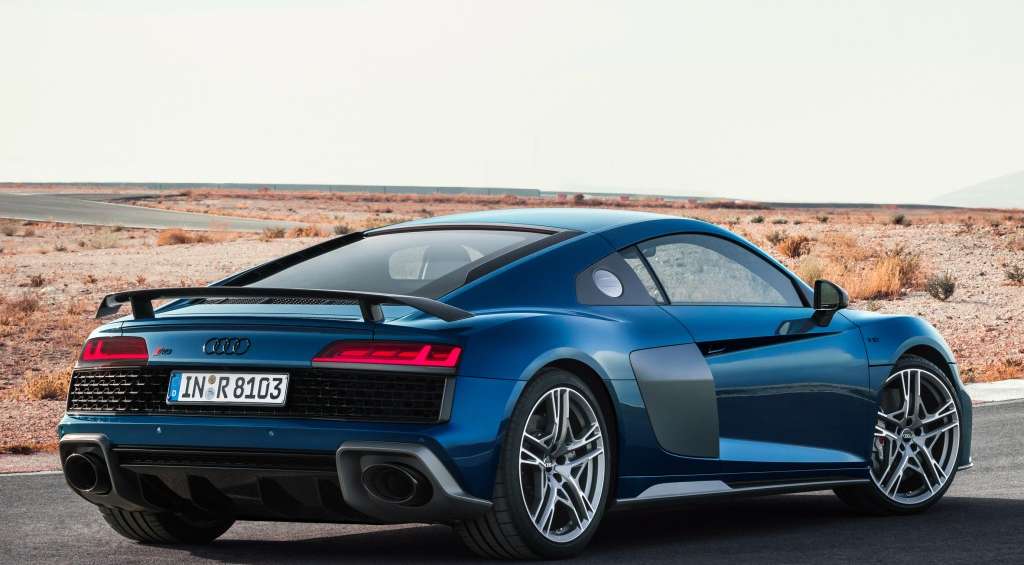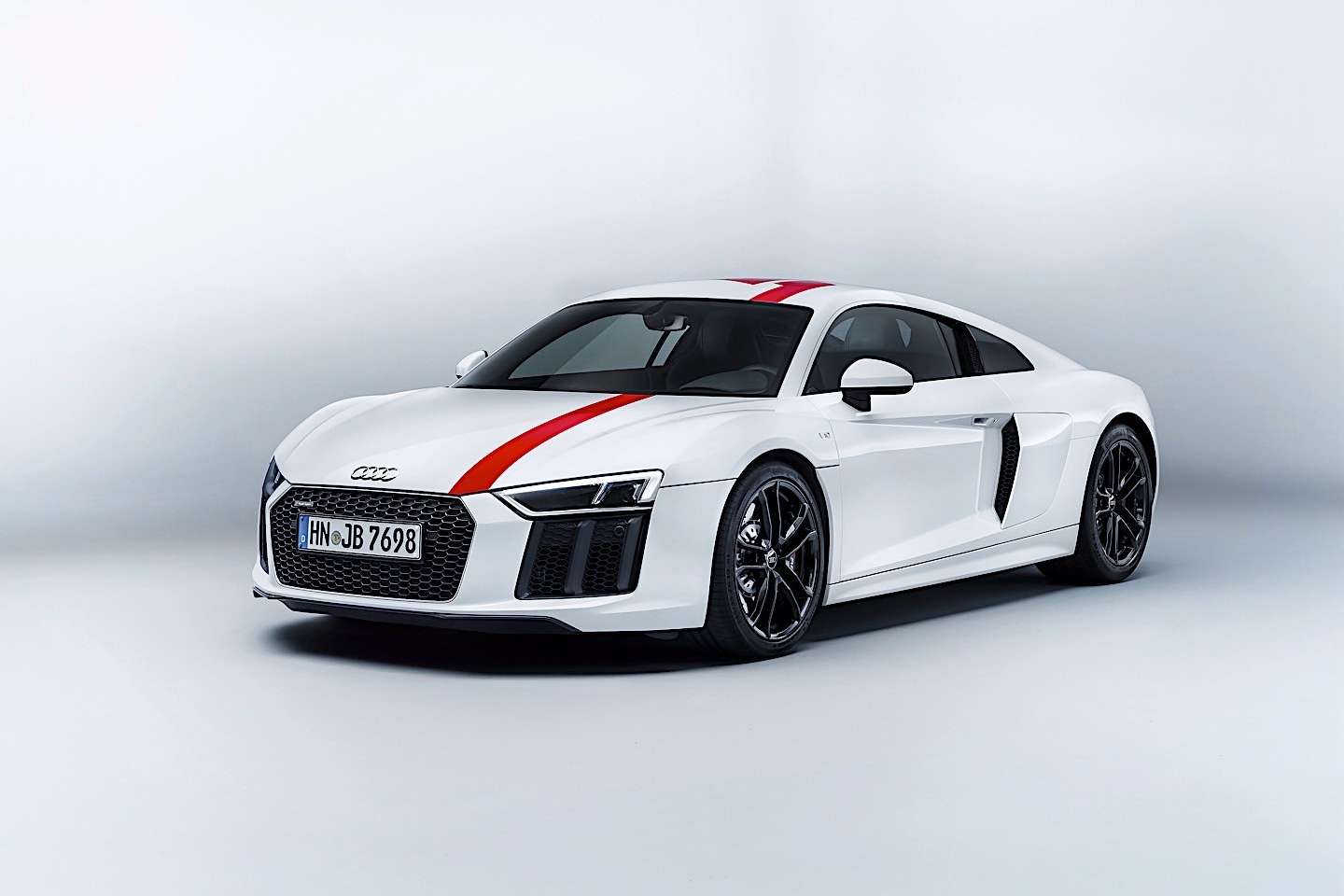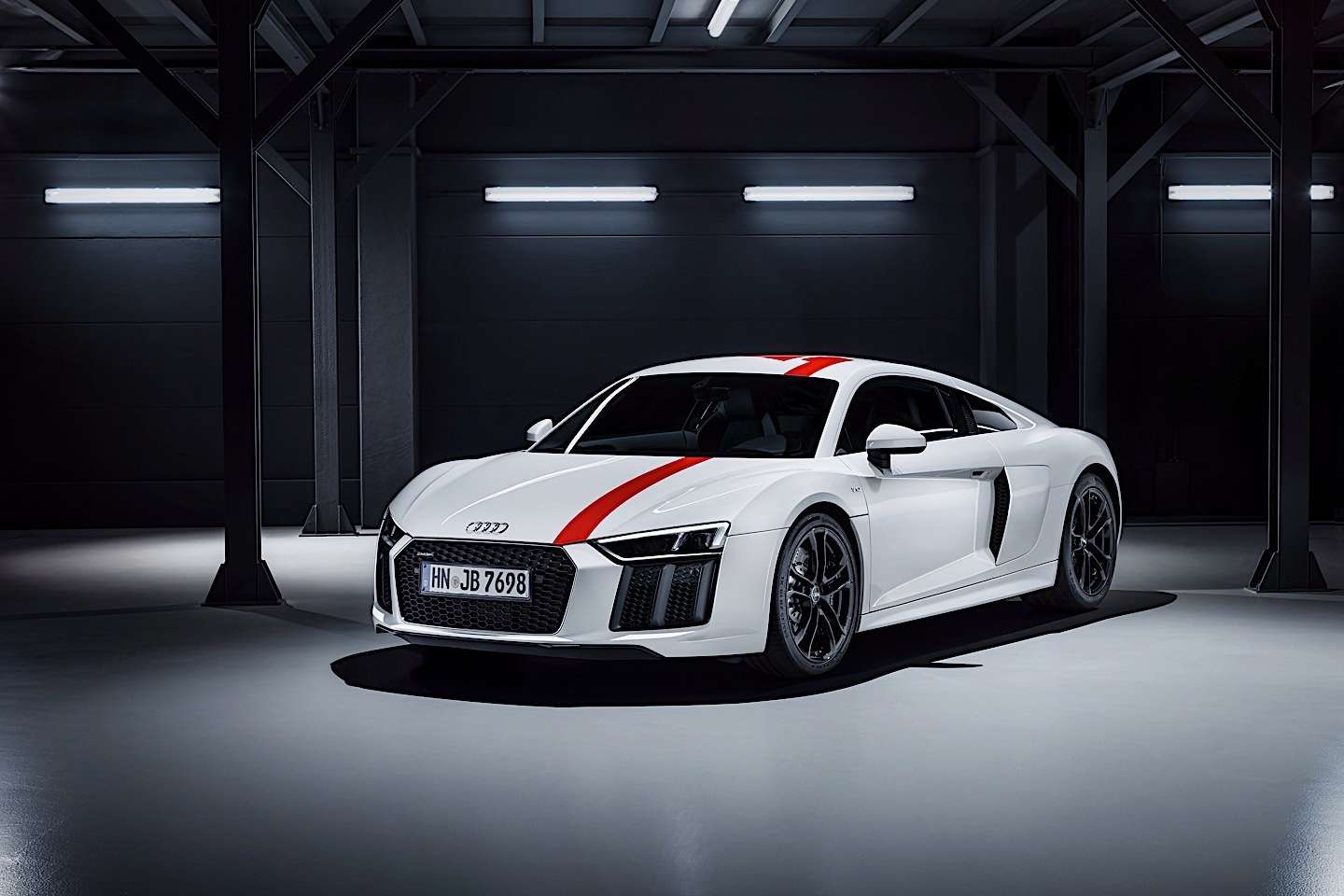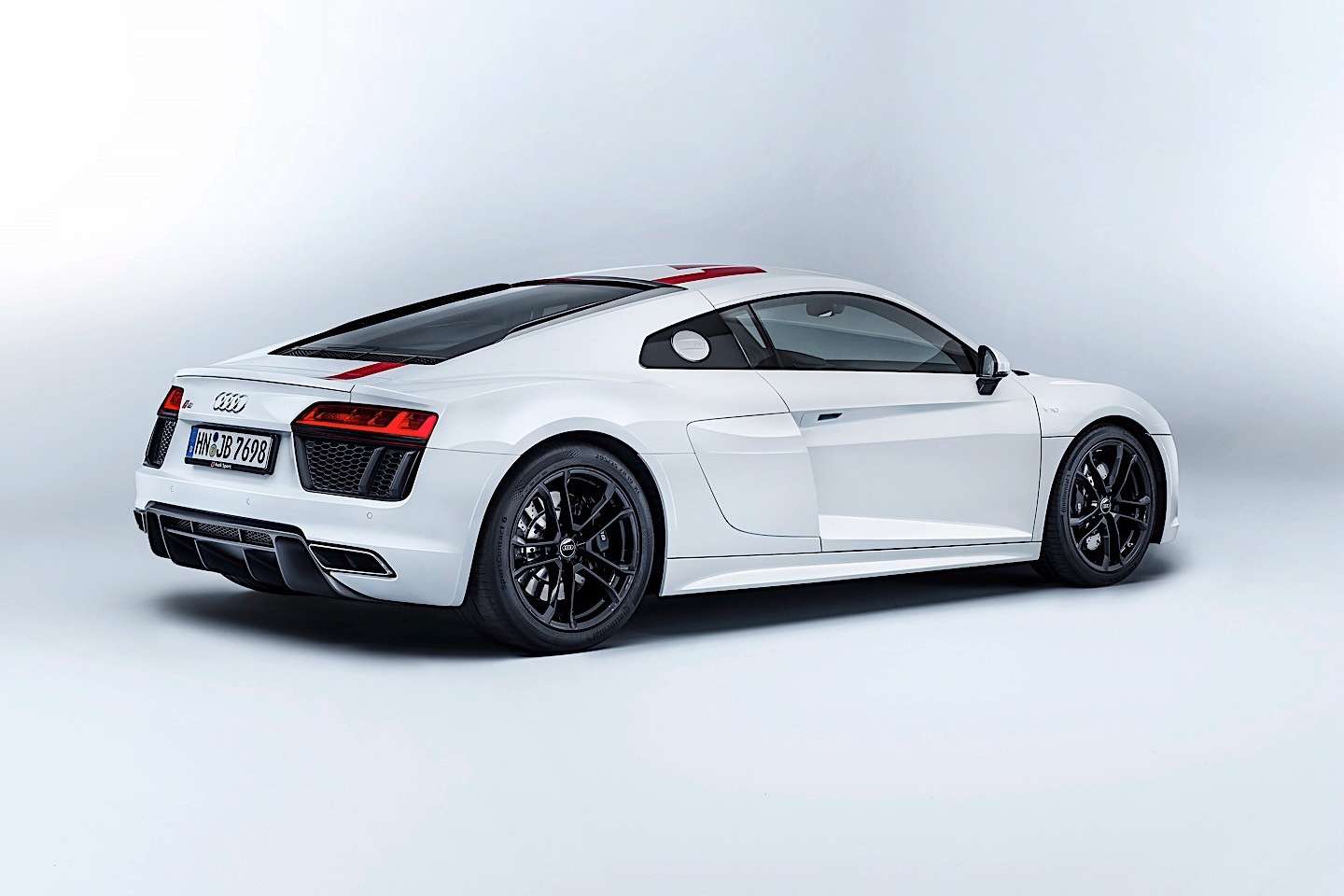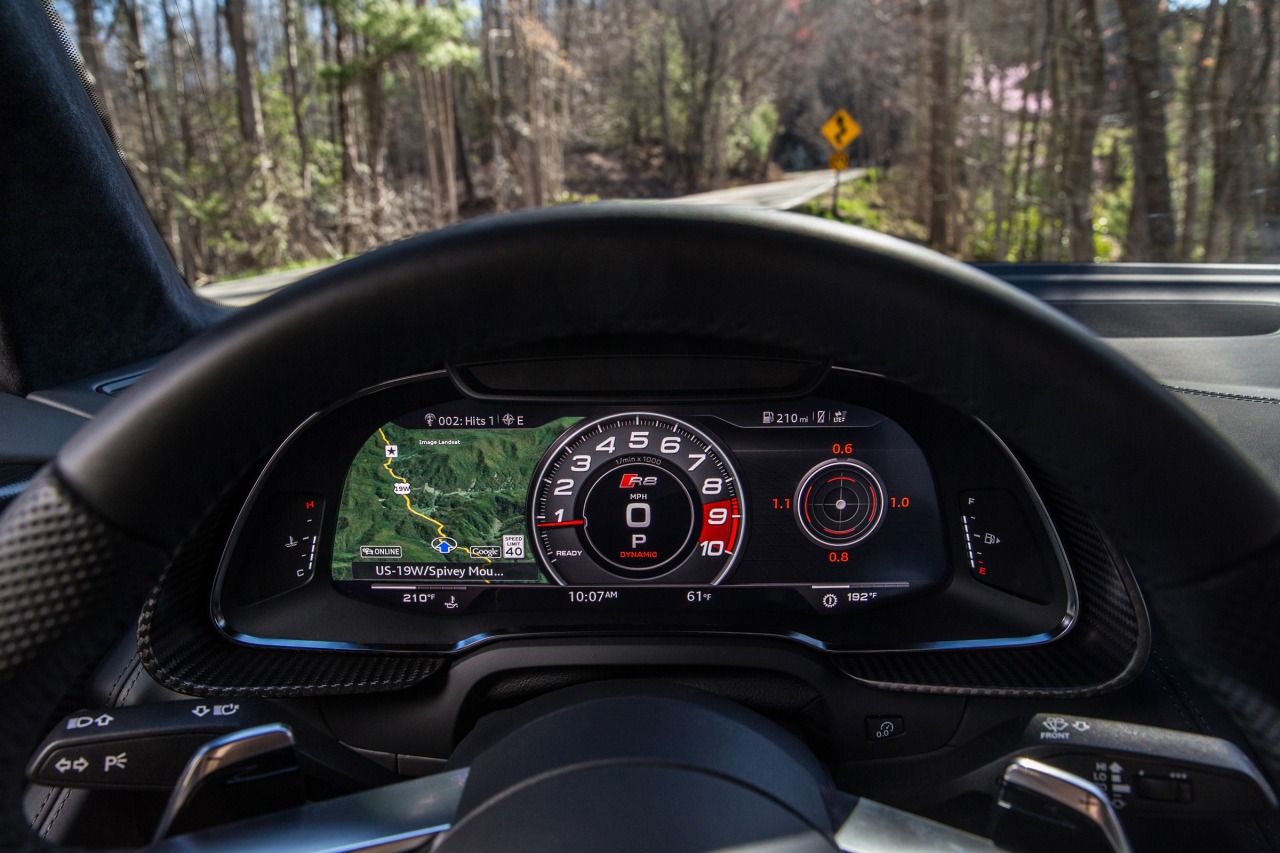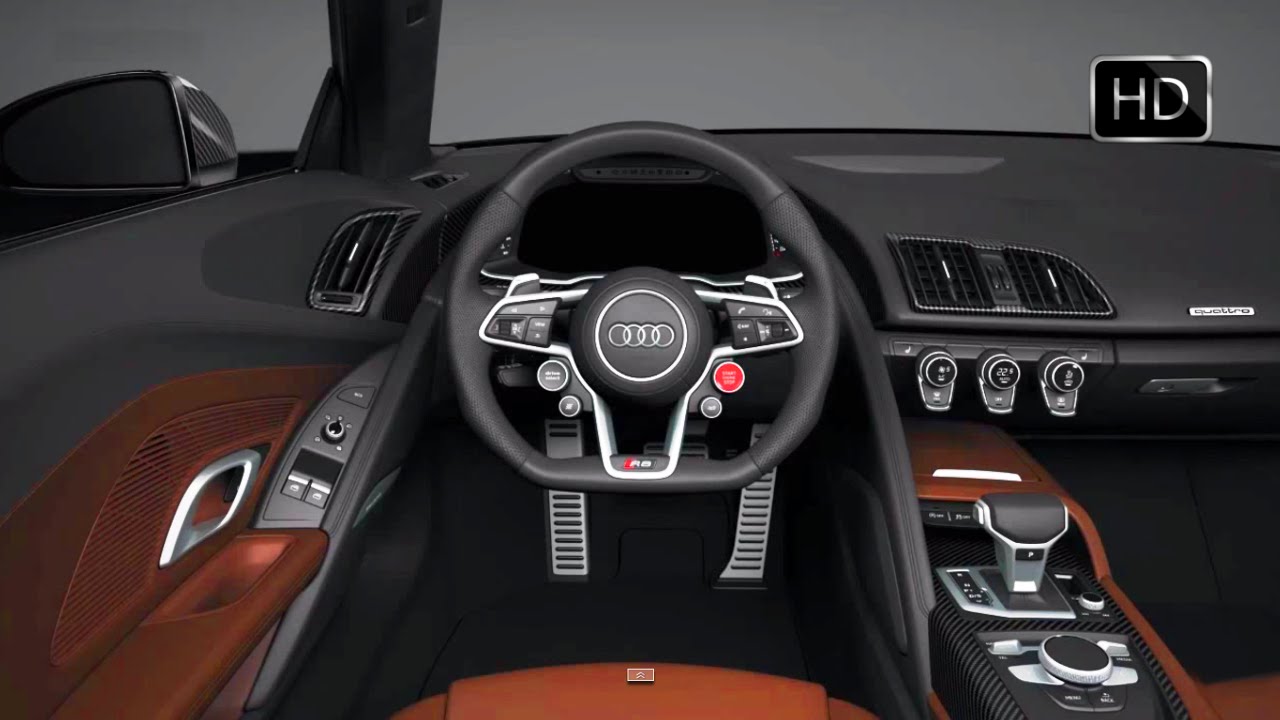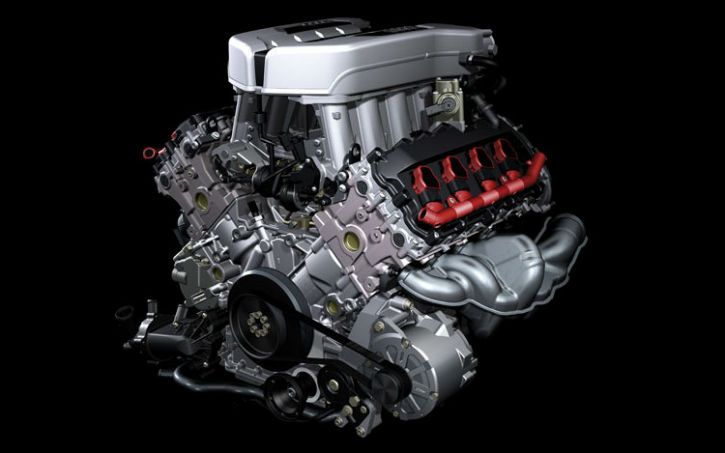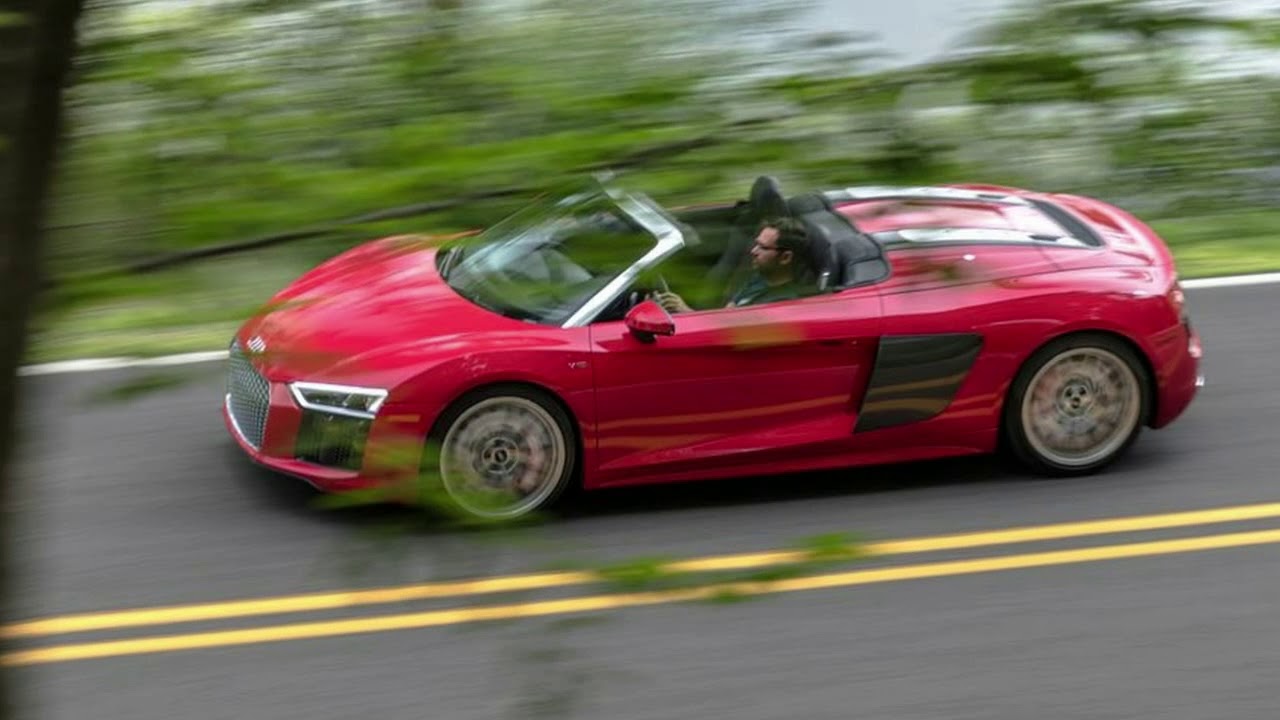 2018 Audi R8 V10 Plus Coupé Exterior Colors
Camouflage Green Metallic
Daytona Grey Pearl Effect
Camouflage Green Matt Effect
2018 Audi R8 V10 Plus Coupé Interior Colors
Black/ Rock Grey Stitching
2018 Audi R8 Engines
2018 Audi R8 Trims
2018 Audi R8 Previous Generations
2018 Audi R8 Future Generations
Audi R8 Overview and History
The mid-cycle refresh of the second-generation Audi R8 is not exactly in line with other Audi facelift, since the differences between the old and the new are rather extensive, both on the technical and the visual side. The Audi R8 V10 series got enriched in 2017 with the introduction of the RWS model which is the rear-wheel drive variant. In 2015, Audi brought a whole new R8 generation to light, building up on the success of the previous model.
Shower gels and generally beauty-product brands have a way of appealing to customers by thrusting desire through sensorial-related names and presentation of their offers. Olfactory sense-stroking balms and soothing cashmere-touch night cream-approaches are basically the most commonly used methods of conveying beauty and easy customer-access to deeply-rooted sensorial pampering, unless beauty is forged out of steel and thousands of accurately engineered parts.

Automobiles undoubtedly fall into the latter category, and what better way of striking at least one of the remaining three senses if not building an image of a mighty engine roar or purr of a loyal cylinder sextet cradled under the bonnet of an Audi car? Audi translates as 'listen' from latin and besides expressing an unanimously accepted passion of the motorist, that of listening to the engine as if it were a never before heard dissertation on mechanics blended with boisterous 'deux ex machina' comments and demonstrations, it also marks the birth of Audi following Horch's demise, the previous name of the company that can be traced back to 1899.

Its founder, August Horch was forced out of his own company in 1909 due to trademark infringements, 8 years after the first automobile had rolled out the gates of the plant in Zwickau, Germany. After having been dispensed of, Horch started his own company under the same name which led to a fair share of trouble that came to an end as soon as Horch called for a meeting at the apartment of Franz Fikentscher to discuss the matter and come up with a new name for the company. Franz's son who was studying latin at the time was the true deliverer of the name that would later became synonymous with luxury and quality. As 'Horch' means listen in Old German, the boy simply made a switched the name with its latin corespondent, 'audi', sparking enthusiasm into the 'audience' that quickly adopted the name.

Audi's start o the German market was high lighted by the appearance of 2.6 liter engine powered vehicles followed by a series of more powerful ones, such as 4.7 L and the gas-gulping 5.7 L. Having gotten to see his company grow wings, Horch left in in 1920, four years before Audi's first 6 cylinder model was built. In 19128, Audi was acquired By Jorgen Rasmussen, owner of rival company DKW.

A few years later, a merger between Audi, DKW, Horch and Wanderer occurred and thus, the Auto Union was formed in 1932. Those times called for a new badge and the four interlocked rings were born as a sign of unity and identity of the newly formed auto-conglomerate. Technological improvement became a top priority that first took shape during the Second World War when an armored car was produced for the German Army.

However, all the progress would soon be severely slowed down and even halted at times due to heavy bombings. Moreover, as as soon as the conflict had come to an end, Zwickau had been caught in the soviet occupation zone that would become The German Democratic Republic in 1949. Not only that the company's activity was in jeopardy but the Auto Union had also broken up and the Union had to be restarted n new grounds, in Ingolstadt, Bavaria.

Though sluggish at first, the newly Ingolstadt based factory would attract many of the former workers and the construction of two-stroke engines would be resumed in a way similar to that of Zwickau. By 1958, Daimler-Benz had already acquired a whopping 87% of the Auto Union but its investment quickly became property of Volkswagen, the company having bought the factory and  and the brands in 1964.

Soon after the change of ownership, two-stroke engines would be eliminated in favor of the more popular and more customer appealing four-stroke ones. DKW, the leading brand of the Union at the time failed as a brand despite of the changes  it had made and Volkswagen decided to resurrect Audi. The former DKW built model was rebranded as an Audi one and was the springboard for the make of later models such as the 60, 75 and 80.

After a second merger with the Stuttgart based car-producer NSU by 1970, Audi established itself as a reliable growing brand that would later break the German boundaries and expand to new markets, including the North American one where it encountered difficulties following the release of a biased report that portrayed the car as suffering form 'unintended acceleration'. This was caused by the close placement of the brake and acceleration pedals, right next to each other. Shortly after the report was released , an abrupt decline in sales was registered that was countered only years later with the 1996 release of the A4 model.

Joining a row of successful car-producers, Audi has also garnered acclaim on the racing track with several World Record holdings, including one for Top Speed Endurance. Audi is currently enjoying a privileged position and large market share and is predicted to reach the production threshold of 1 million units by the end of this year.
2018 Audi R8 Consumer Reviews
shrinksurgeon, 01/16/2019
"good"
good