2018 Audi RS5 vs. Audi S5 - Acceleration Sound 0-100, 0-250 km/h | APEX
2018 Audi S5 0-60 MPH
2018 Audi RS5 vs. Audi S5 - Acceleration Sound 0-100, 0-250 km/h | APEX
Audi S5 Sportback 3.0T vs 2018 Ford Mustang 5.0 1/4 mile drag race
Audi S5 Sportback 3.0T vs 2018 Ford Mustang 5.0 1/4 mile drag race
2018 Audi S5 - 267km/h Autobahn top speed - POV
The new Audi A5, the S5's lesser sibling, already has an excellent blend of power, dynamics and everyday drivability. In the S5, the performance equation gets a serious boost, all without sacrificing comfort. The 2018 Audi S5 is the automotive equivalent of having your cake and eating it, too. Power delivery from the new turbocharged V6 is immediate and gratifying. In coupe form, the S5 can hit the 0-60-mph performance benchmark in 4.4 seconds, while the S5 cabriolet is just a few ticks behind at 4.8. The sound of its exhaust is deep and powerful in Dynamic mode, though we admittedly prefer its quieter operation in the Standard drive mode after extended time on the road. Much more than a mere straight-line performer, the S5 shines when the road twists and turns. Here its asphalt-sticking ways help it adhere even when driven very hard.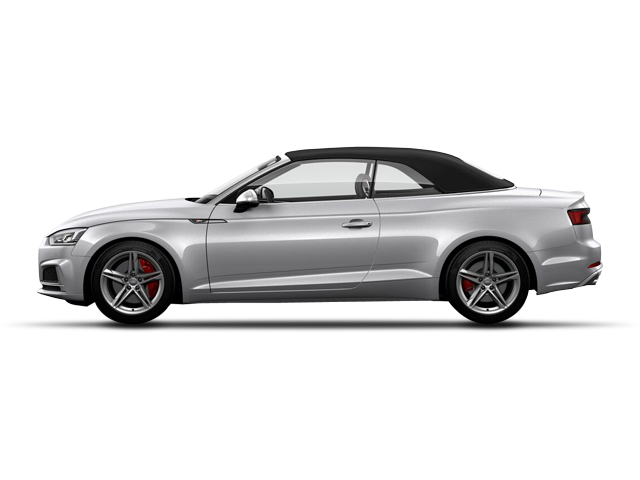 MASSAGING FRONT SEATS As with the also-new 2018 Audi S4 sedan, the latest S5 comes with S sport front seats with massage functionality. It's an unexpected indulgence, and one you can be thankful for on long and dreary commutes. IT'S SMART, TOO For all the S5's brawn, it's brainy, too. This being an Audi, it features the German luxury brand's slick Virtual Cockpit digital instrument display, realistic Google Maps navigation integration, 4G LTE wireless connectivity and a full roster of active safety features.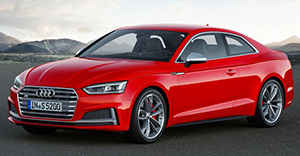 Both the Audi S5 coupe and convertible have seating for four instead of the five found in the A4 and S4, and the two rear seats aren't much to boast about. Most adults will be cramped, and just getting in and out of the rear seats in the coupe can be an exercise in agility. Thankfully the front seats are sublime. We've already mentioned their standard massage functionality in Favorite Features. In addition, they have pneumatic side bolsters that help cradle you during spirited driving. The cabin itself is sleek and contemporary, with an infotainment screen that blooms from the center dash.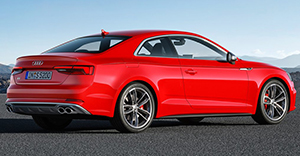 As with the S4/A4 sedan relationship, the S5 coupe and convertible look very similar to their lesser A5 brethren. Up front are Audi's big ol' Singleframe grille -- quite tasteful for what it is -- and a domed hood that is meant to evoke muscularity. One way to tell the difference between an S5 and A5 is go around back. The S5 has quad tailpipe outlets, which more than hint at this model's enhanced power. The S5 coupe has a panoramic sunroof as standard, while the cabriolet has a black fabric that can be operated at speeds up to 31 mph.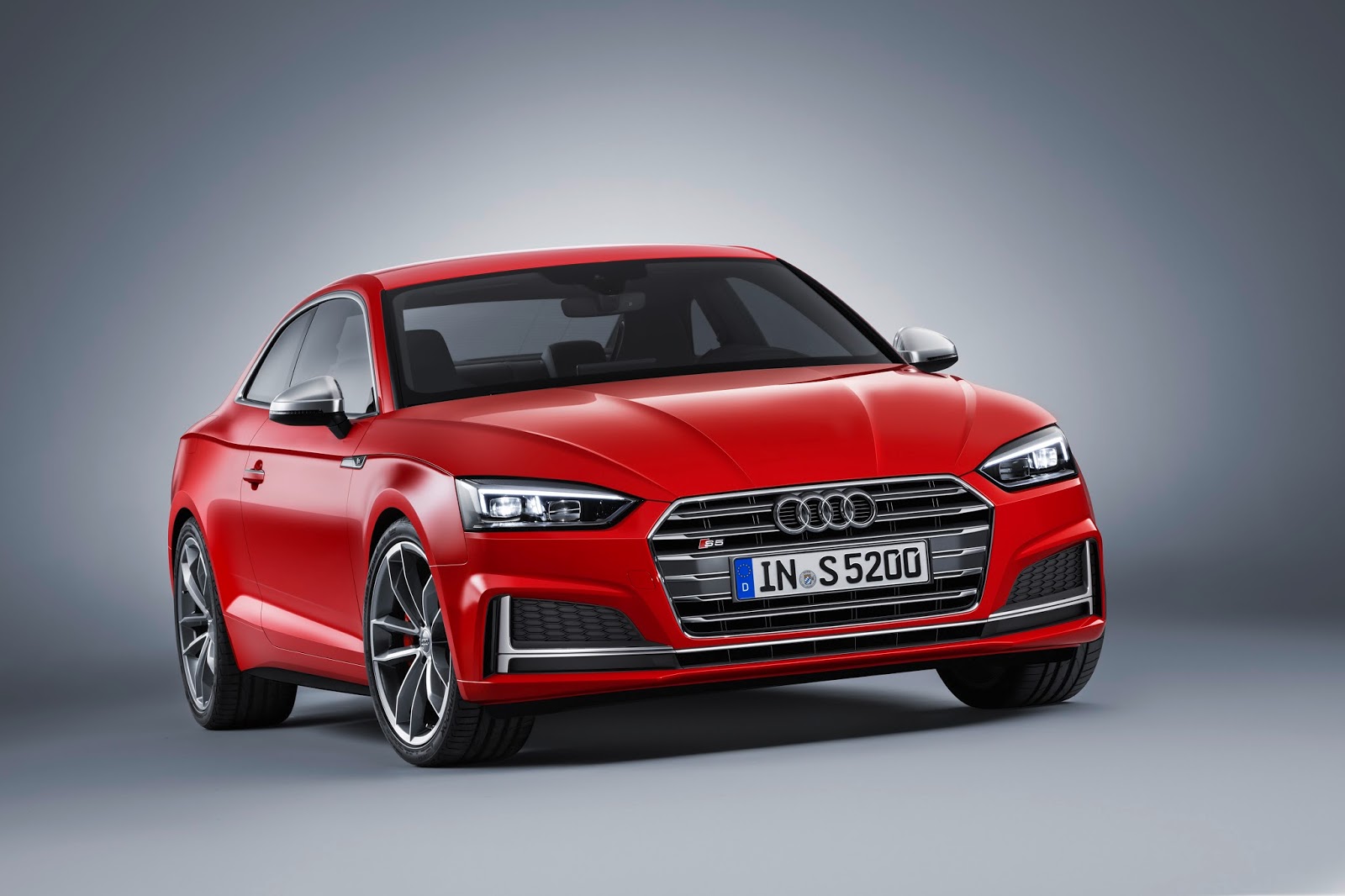 The 2018 S5 comes in two trims: Premium Plus and Prestige. With a designation like "Premium Plus," know that even a base model is nicely equipped. Included are leather/Alcantara upholstery, 12-way-adjustable heated and massaging front seats, tri-zone climate control, and HomeLink garage-door opener. The base audio/information system centers around a 7-inch display and has 10 speakers, AM/FM/HD Radio, CD player, and inputs for USB and SD card. Apple CarPlay and Android Auto compatibility is standard. The S5's safety features include side assist (blind-spot monitoring) and Audi's pre sense systems that can automatically stop the car to avoid or mitigate a collision.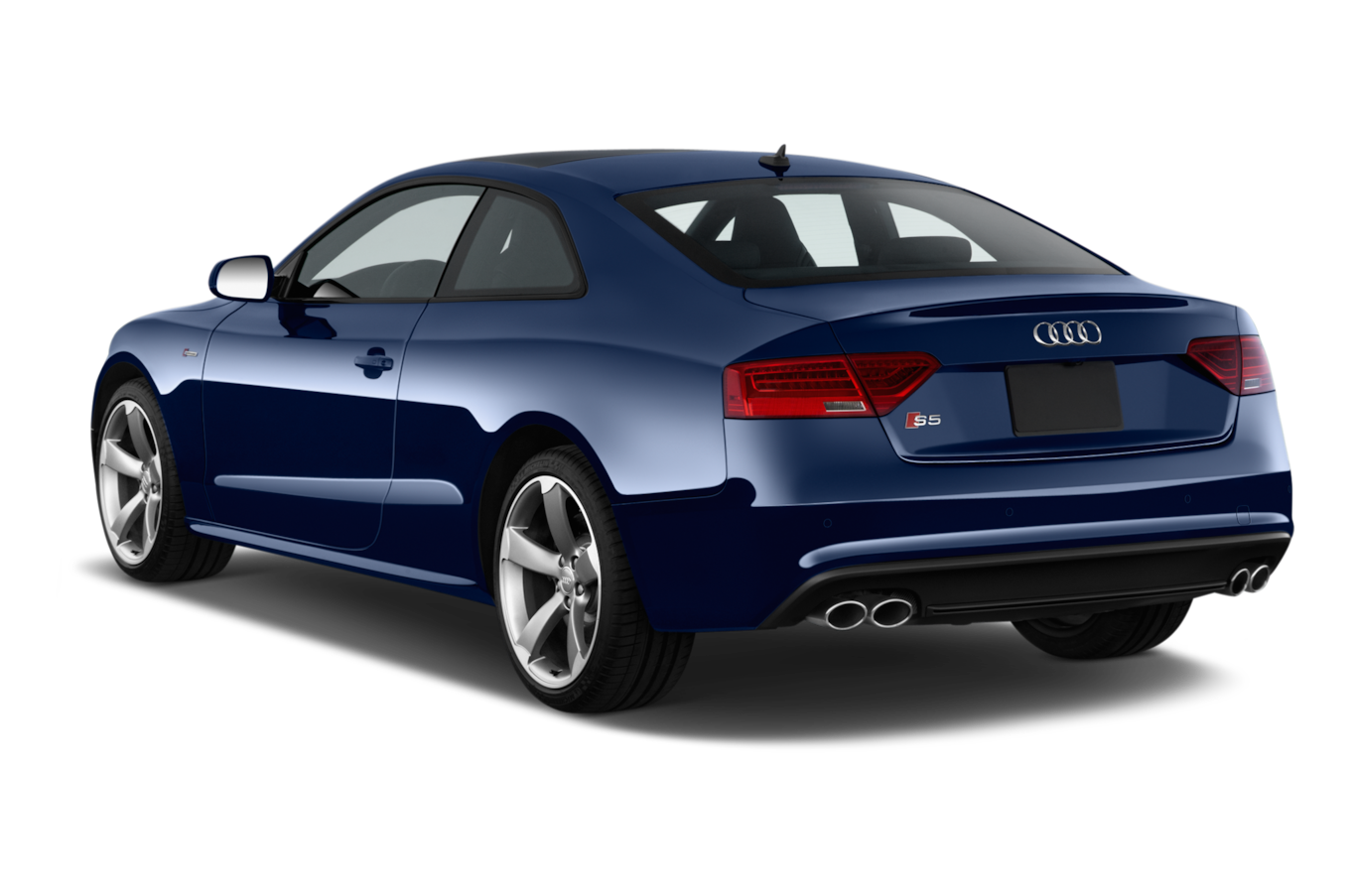 Stepping up to the Prestige trim adds the sweet Virtual Cockpit feature that turns the dashboard into a configurable digital screen, 19-speaker Bang & Olufsen audio system, navigation, a larger 8.3-inch dash display, and parking system with top-down-view camera. Other options include an S Sport Package with adaptive damping suspension and sport rear differential, ventilated front seats and Nappa leather interior. A Driver Assistance package on Prestige models bundles semi-autonomous driving aids like lane-keeping assist, adaptive cruise control and traffic-sign recognizer. Both coupe and convertible can be had with 19-inch wheels in lieu of the standard 18-inch rollers.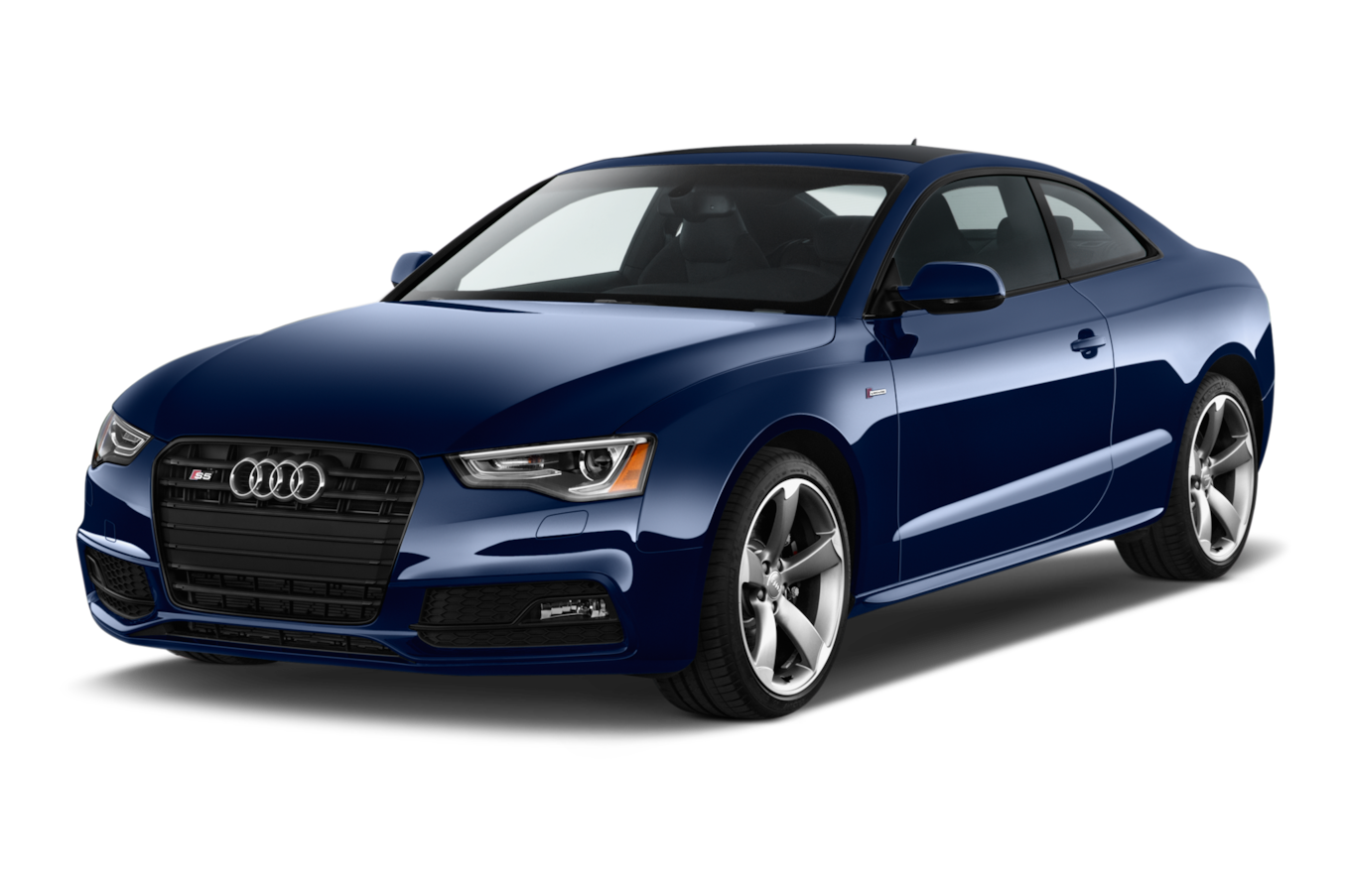 The Audi S5 boasts a sweetheart of an engine -- a turbocharged 3.0-liter V6 that puts out 354 horsepower -- that's 102 more than the 4-cylinder in the A5. Tying it all together is an 8-speed Tiptronic automatic transmission that we like even more than the A5's dual-clutch 7-speed, and Audi's famed Quattro all-wheel-drive system. The S5 can be tailored to different driving styles and feel with its 4-mode selector (Comfort, Auto, Dynamic and Individual). For all but the most intense driving exercises, we found the Auto mode a fine balance. While automatic is the only transmission choice, the S5 has steering-wheel-mounted paddles for do-it-yourselfers.3.0-liter turbocharged V6 354 horsepower @ 5,400-6,400 rpm 369 lb-ft of torque @ 1,370-4,500 rpm EPA city/highway fuel economy: 21/30 mpg (coupe), 20/29 mpg (convertible)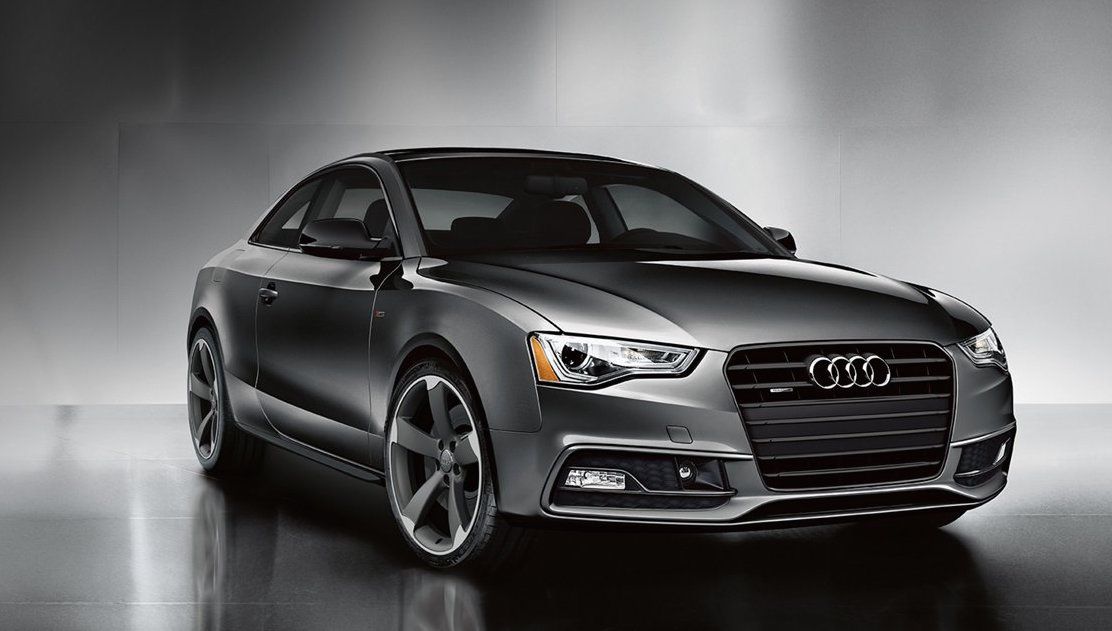 The 2018 Audi S5 has a Manufacturer's Suggested Retail Price (MSRP) starting at $ 55,575 for the coupe and $ 63,275 for the cabriolet. The Prestige trims of each begin at $ 59,975 and $ 67,675, respectively. Options can lift those prices by a few thousand more. At its starting price, the 2018 S5 is higher than that of the BMW 440i and in line with the Mercedes-Benz AMG C43. Those two are the S5's most direct competitors, but others are within its hemisphere, including V6 versions of the Infiniti Q60 coupe, which start lower, and the Lexus RC 350 coupe. Before buying, check the Fair Purchase Price to see what others in your area are paying. Resale value is still to be determined on this new S5, but past models have enjoyed good residuals in the past.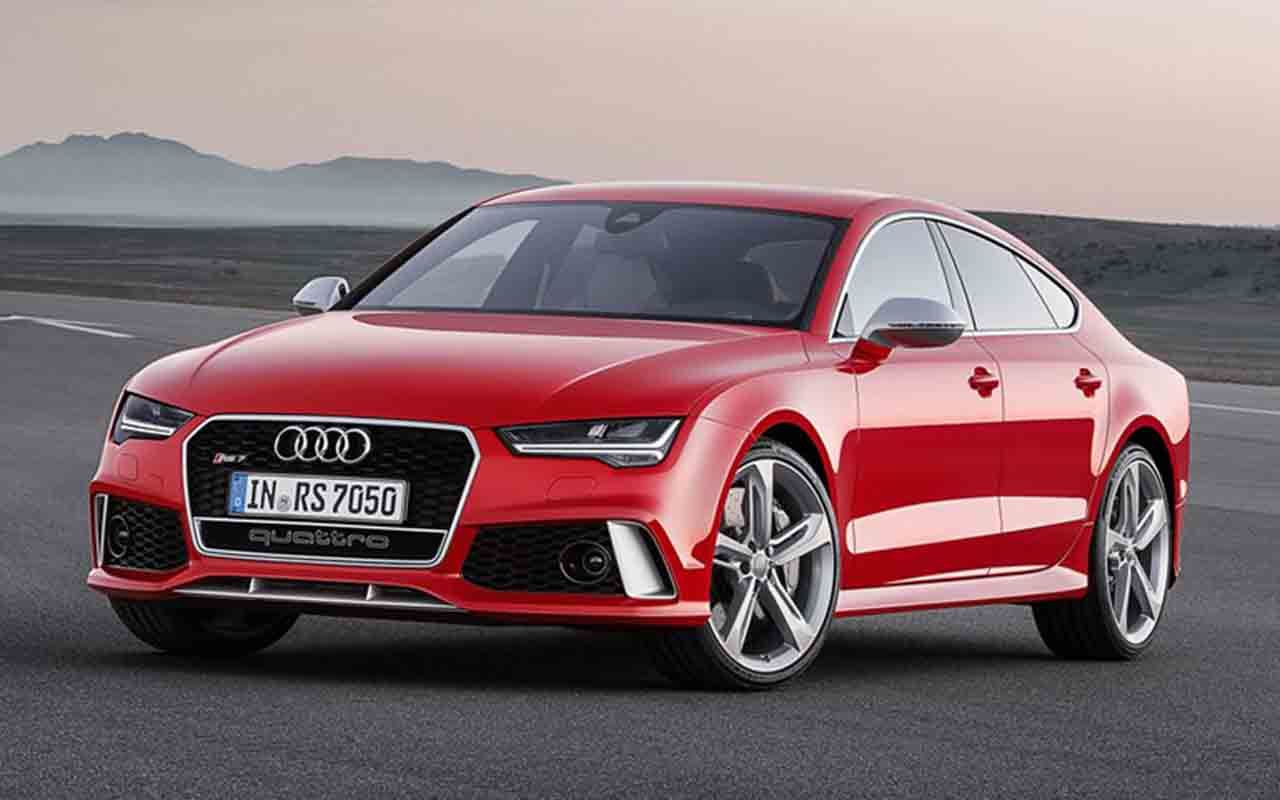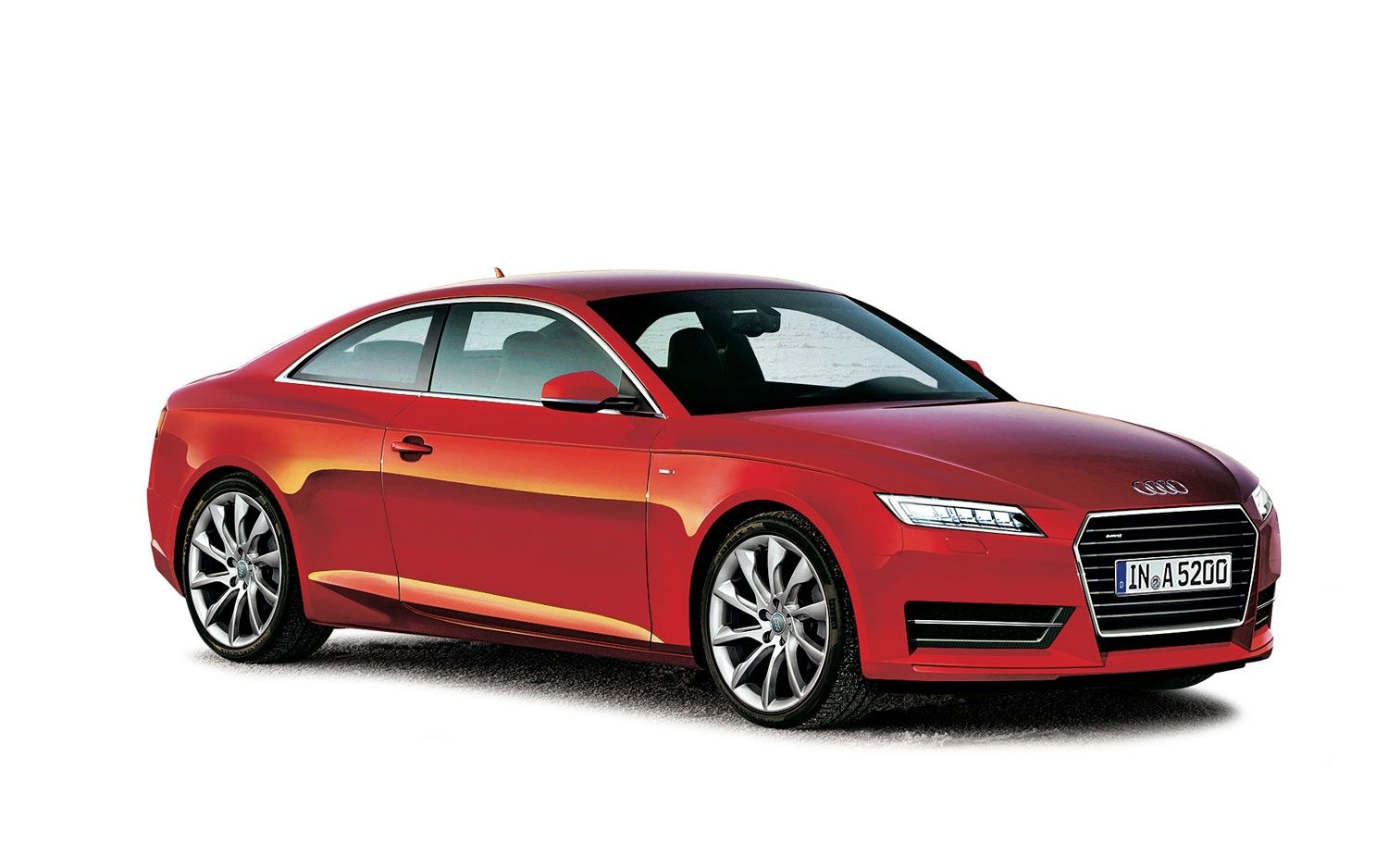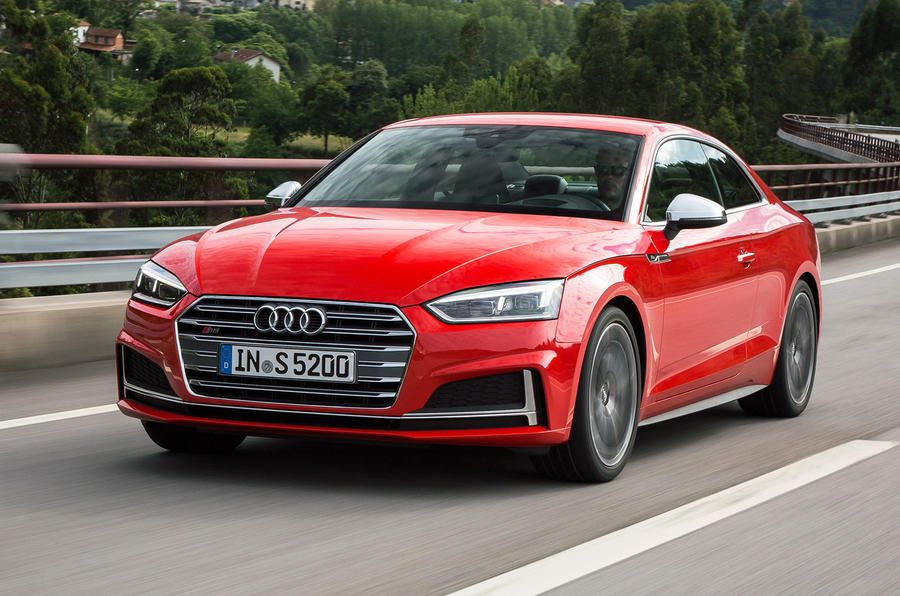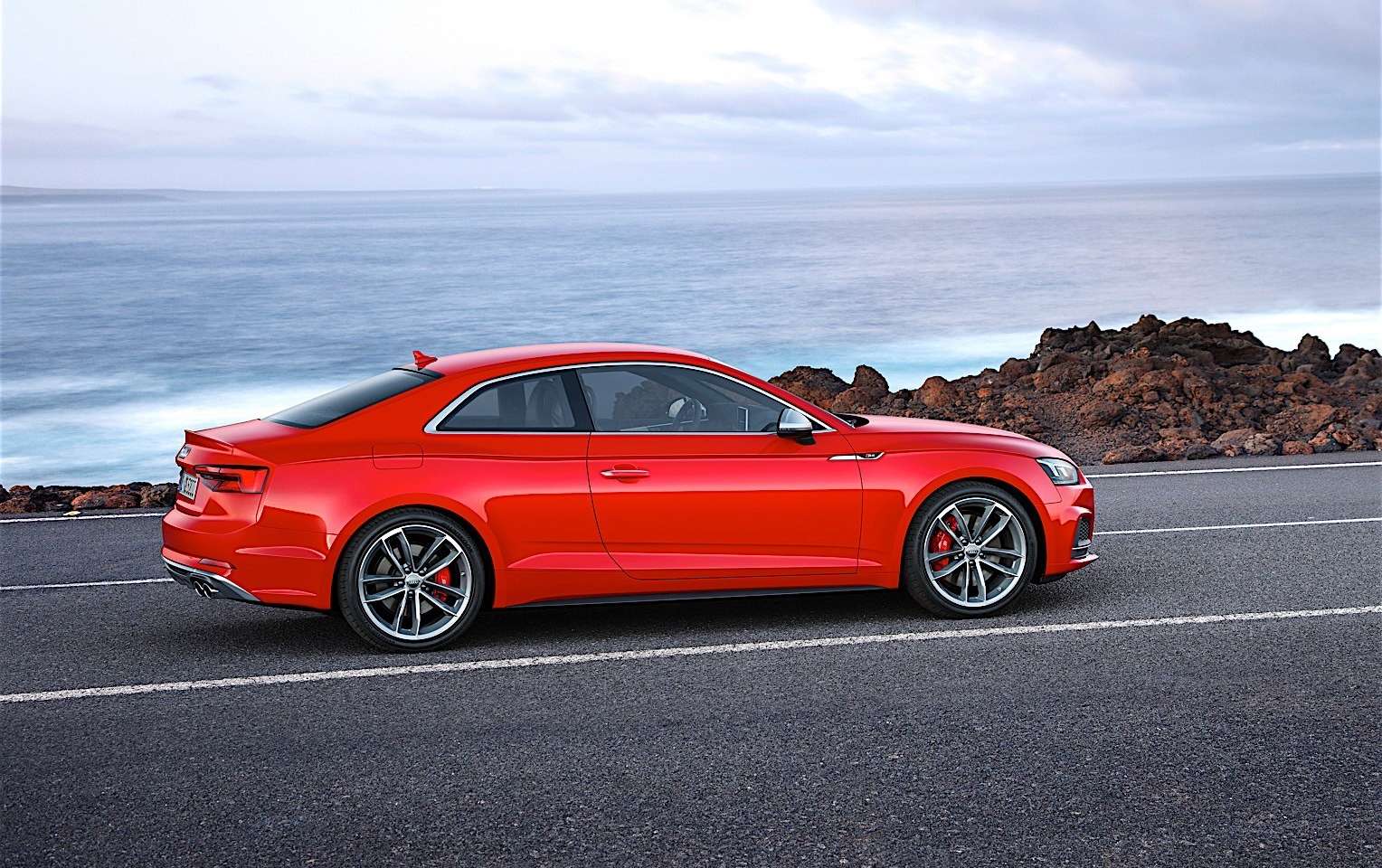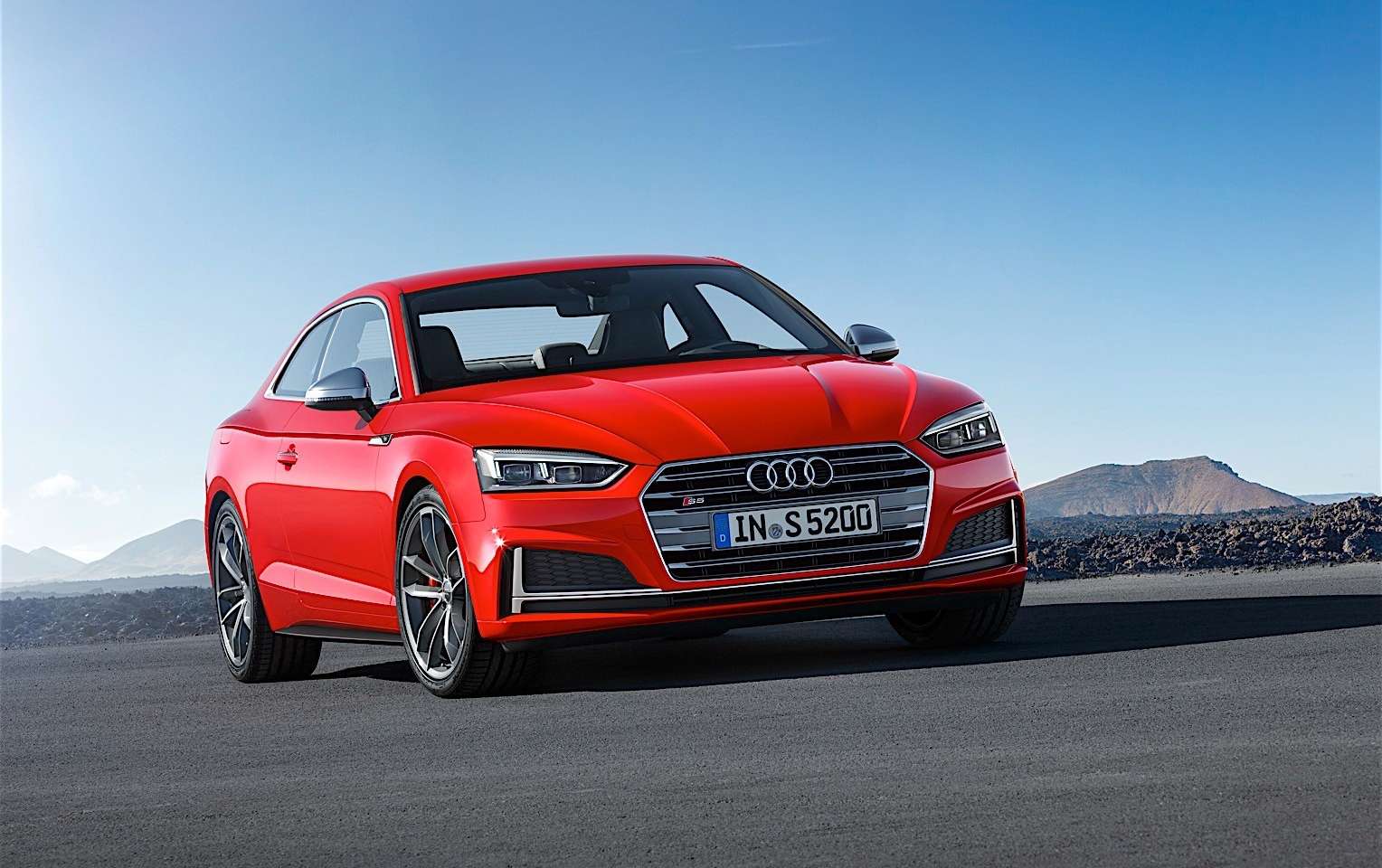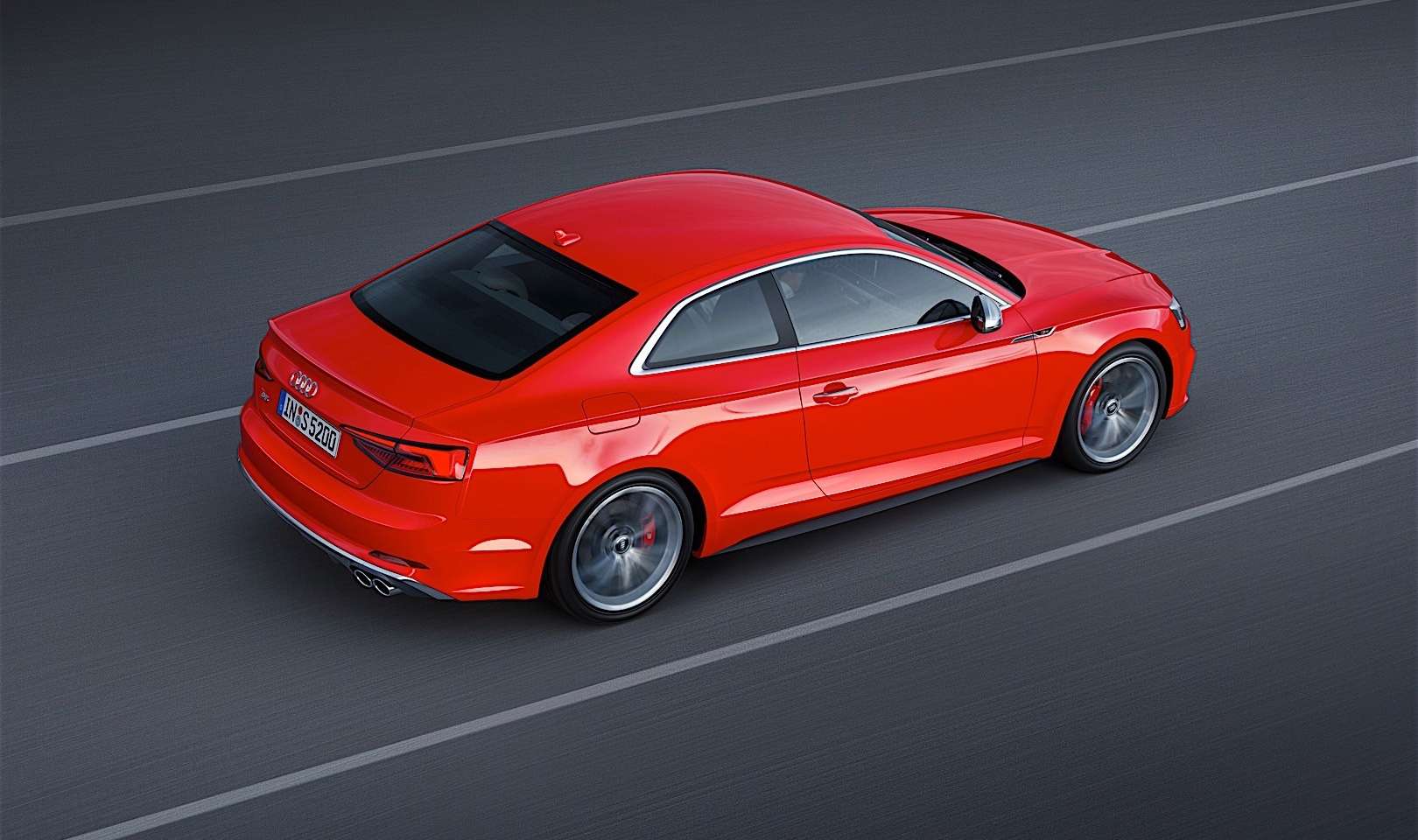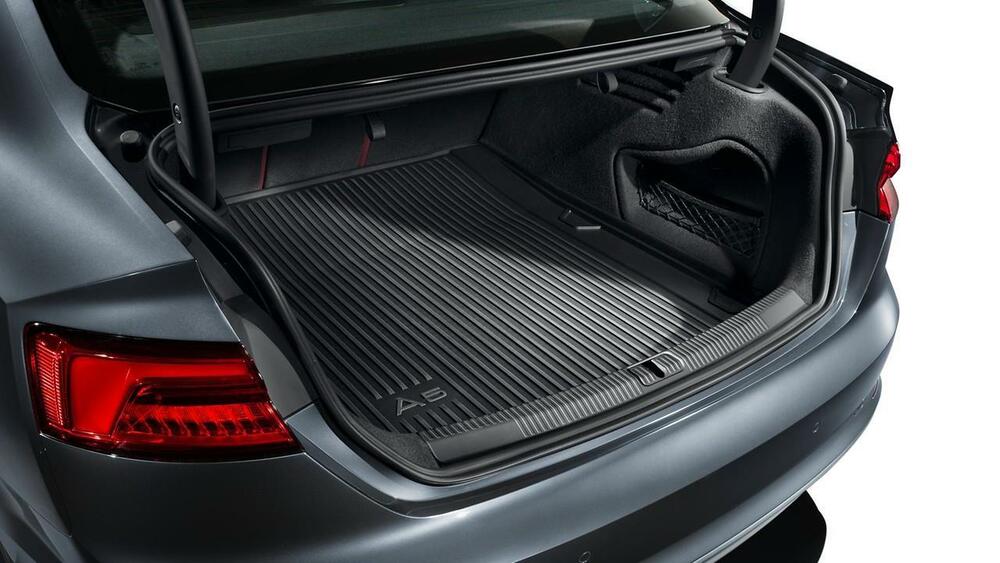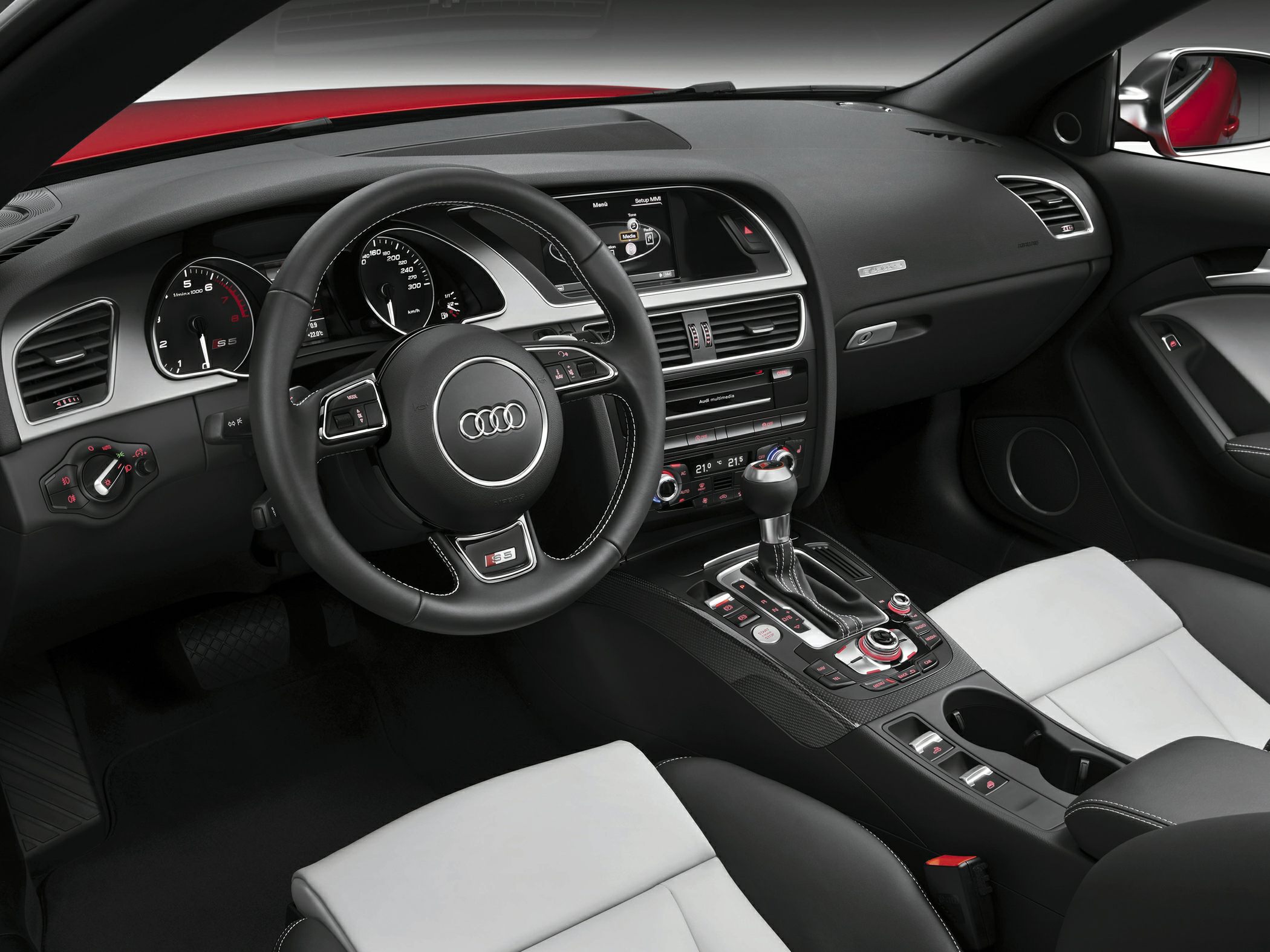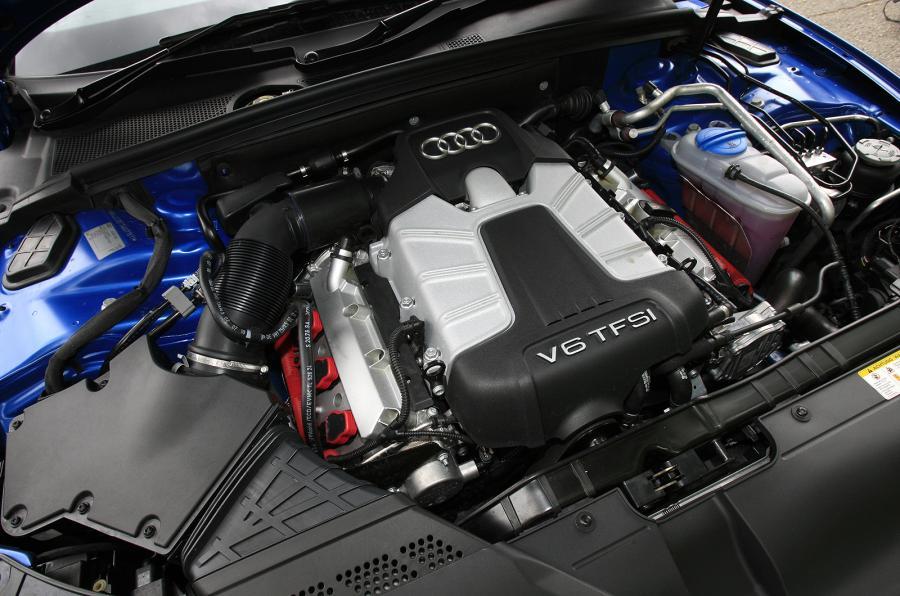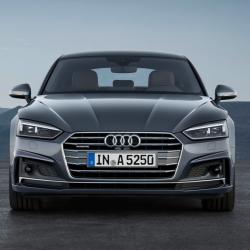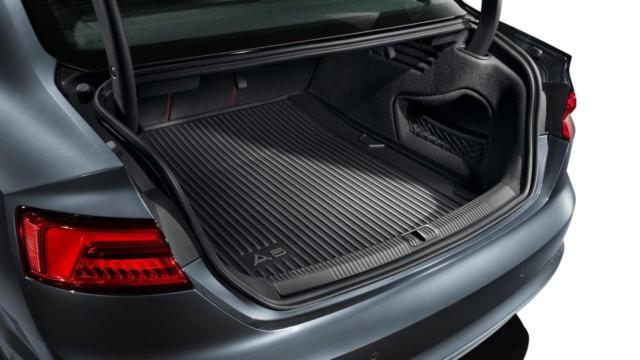 Based on the new generation A5, the 2016 Audi S5 turns the performance another notch up.
Shower gels and generally beauty-product brands have a way of appealing to customers by thrusting desire through sensorial-related names and presentation of their offers. Olfactory sense-stroking balms and soothing cashmere-touch night cream-approaches are basically the most commonly used methods of conveying beauty and easy customer-access to deeply-rooted sensorial pampering, unless beauty is forged out of steel and thousands of accurately engineered parts.

Automobiles undoubtedly fall into the latter category, and what better way of striking at least one of the remaining three senses if not building an image of a mighty engine roar or purr of a loyal cylinder sextet cradled under the bonnet of an Audi car? Audi translates as 'listen' from latin and besides expressing an unanimously accepted passion of the motorist, that of listening to the engine as if it were a never before heard dissertation on mechanics blended with boisterous 'deux ex machina' comments and demonstrations, it also marks the birth of Audi following Horch's demise, the previous name of the company that can be traced back to 1899.

Its founder, August Horch was forced out of his own company in 1909 due to trademark infringements, 8 years after the first automobile had rolled out the gates of the plant in Zwickau, Germany. After having been dispensed of, Horch started his own company under the same name which led to a fair share of trouble that came to an end as soon as Horch called for a meeting at the apartment of Franz Fikentscher to discuss the matter and come up with a new name for the company. Franz's son who was studying latin at the time was the true deliverer of the name that would later became synonymous with luxury and quality. As 'Horch' means listen in Old German, the boy simply made a switched the name with its latin corespondent, 'audi', sparking enthusiasm into the 'audience' that quickly adopted the name.

Audi's start o the German market was high lighted by the appearance of 2.6 liter engine powered vehicles followed by a series of more powerful ones, such as 4.7 L and the gas-gulping 5.7 L. Having gotten to see his company grow wings, Horch left in in 1920, four years before Audi's first 6 cylinder model was built. In 19128, Audi was acquired By Jorgen Rasmussen, owner of rival company DKW.

A few years later, a merger between Audi, DKW, Horch and Wanderer occurred and thus, the Auto Union was formed in 1932. Those times called for a new badge and the four interlocked rings were born as a sign of unity and identity of the newly formed auto-conglomerate. Technological improvement became a top priority that first took shape during the Second World War when an armored car was produced for the German Army.

However, all the progress would soon be severely slowed down and even halted at times due to heavy bombings. Moreover, as as soon as the conflict had come to an end, Zwickau had been caught in the soviet occupation zone that would become The German Democratic Republic in 1949. Not only that the company's activity was in jeopardy but the Auto Union had also broken up and the Union had to be restarted n new grounds, in Ingolstadt, Bavaria.

Though sluggish at first, the newly Ingolstadt based factory would attract many of the former workers and the construction of two-stroke engines would be resumed in a way similar to that of Zwickau. By 1958, Daimler-Benz had already acquired a whopping 87% of the Auto Union but its investment quickly became property of Volkswagen, the company having bought the factory and  and the brands in 1964.

Soon after the change of ownership, two-stroke engines would be eliminated in favor of the more popular and more customer appealing four-stroke ones. DKW, the leading brand of the Union at the time failed as a brand despite of the changes  it had made and Volkswagen decided to resurrect Audi. The former DKW built model was rebranded as an Audi one and was the springboard for the make of later models such as the 60, 75 and 80.

After a second merger with the Stuttgart based car-producer NSU by 1970, Audi established itself as a reliable growing brand that would later break the German boundaries and expand to new markets, including the North American one where it encountered difficulties following the release of a biased report that portrayed the car as suffering form 'unintended acceleration'. This was caused by the close placement of the brake and acceleration pedals, right next to each other. Shortly after the report was released , an abrupt decline in sales was registered that was countered only years later with the 1996 release of the A4 model.

Joining a row of successful car-producers, Audi has also garnered acclaim on the racing track with several World Record holdings, including one for Top Speed Endurance. Audi is currently enjoying a privileged position and large market share and is predicted to reach the production threshold of 1 million units by the end of this year.