2018 BMW 4 Series Coupe 440i xDrive 0-60 Times, Top Speed, Specs, Quarter Mile, and Wallpapers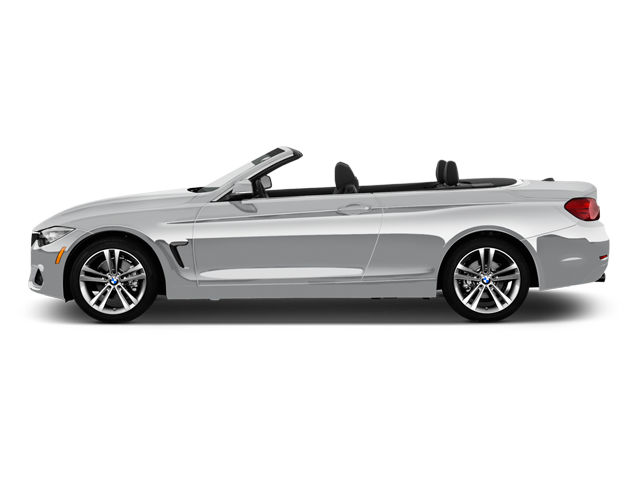 The 2018 BMW 4 Series Coupe 440i xDrive is a All-wheel drive Coupe. It can accommodate up to 4 passengers. It has 2 Doors and is powered by a 3.0L I6 turbo DOHC 16-valve engine which outputs 320 hp @ 5500 rpm and is paired with 6-speed manual transmission gearbox. The 2018 BMW 4 Series Coupe 440i xDrive has cargo capacity of 445 Liters and the vehicle weighs 1751 kg. In terms of ride assists, the 2018 BMW 4 Series Coupe 440i xDrive has stability control and traction control in addition to anti-lock brake system (ABS). The vehicle has an optional engine as well It offers Front and rear park distance control and Rear view camera. Safety features also include Driver side front airbag and Passenger side front airbag. The front suspension is Independent front suspension while the rear suspension is Independent rear suspension. The car also features a Yes It has 18-inch alloy wheels style 397 with all-season run-flat tires as standard. Electronic features include Cruise Control. For convenience, the car has Power windows and Power door locks. There is also a remote keyless entry feature. Moreover, the car has. The steering wheel has audio control buttons. In terms of performance, the car has 350 N.m of torque and a top speed of 251 km/h. The 2018 BMW 4 Series Coupe 440i xDrive accelerates from zero to 60 mph in 5.9 seconds and hits quarter mile at 12.5 seconds. Fuel consumption is 11.1 L/100km in the city and 7.5 L/100km in the highway. The car price starts at $ 58,350
| | | |
| --- | --- | --- |
| Name | 440i xDrive | |
| Price | $ 58,350 | |
| Body | Coupe | |
| Doors | 2 Doors | |
| Engine | 3.0L I6 turbo DOHC 16-valve | |
| Power | 320 hp @ 5500 rpm | |
| Number of Seats | 4 Seats | |
| Transmission | 6-speed manual transmission | |
| Cargo Space | 445.0 L | |
| Maximum Cargo Space | 445.0 L | |
| Wheel Type | 18-inch alloy wheels style 397 with all-season run-flat tires | |
| Series | 4 | |
| Drivetrain | All-wheel drive | |
| Horsepower | 320 HP | |
| Torque | 350 N.m | |
| Top Speed | 251 km/h | |
| Acceleration 0-100 km/h (0-60 mph) | 5.9 s | |
| Fuel Type | Petrol (Gasoline) | |
| Fuel Consumption (City) | 11.1 L/100km | |
| Fuel Consumption (Highway) | 7.5 L/100km | |
| Gear Type | auto | |
| Weight | 1,685 KG | |
| Brand | BMW | |
| Model | 4 Series | |
| 0-400m (Quarter Mile) | 12.5 s | |
| 0-400m (Quarter Mile) - Speed | 163.4 km/h | |
| 0-800m (Half Mile) | 23.4 s | |
| 0-800m (Half Mile) - Speed | 183.8 km/h | |
| Modifications (MODS) | | |
| Modifications Cost | $ 0 | |
BMW 4 Series Gran Coupe 2018 440i xDrive ACCELERATION & TOP SPEED 0-257km/h by AutoTopNL
BMW 4 Series Gran Coupe 2018 440i xDrive ACCELERATION & TOP SPEED 0-257km/h by AutoTopNL
2018 BMW 4 Series Used Price Estimates
Estimates based on a driving average of 12,000 miles per year
| Used Condition | Trade In Price | Private Party Price | Dealer Retail Price |
| --- | --- | --- | --- |
| Outstanding | $ 30,500 | $ 33,525 | $ 36,958 |
| Clean | $ 29,753 | $ 32,692 | $ 36,021 |
| Average | $ 28,258 | $ 31,026 | $ 34,148 |
| Rough | $ 26,763 | $ 29,360 | $ 32,274 |
The 2018 4 Series takes the agility, acceleration and balance of the 3 Series and strengthens it with a wider stance and lower center of gravity. It makes the 2-door versions of the 4 Series the perfect partner for enthusiasts who still relish the act of driving, and who won't mind the trade-offs of increased road noise and a stiffer ride. The Gran Coupe, however, is aimed at the grand touring crowd, and it does a grand job. We love its blend of lively yet smooth road manners and appreciable space for cargo and passengers. Base 430i models use BMW's 248-horsepower turbocharged 4-cylinder. It's one of our favorite 4-cylinder engines and in truth will satisfy the majority of drivers. Those craving even more punch can opt for 440i models with the 320-horsepower turbocharged 6-cylinder. If you're really maniacal about power, there's the 2018 BMW M4, a beast that gets its own review.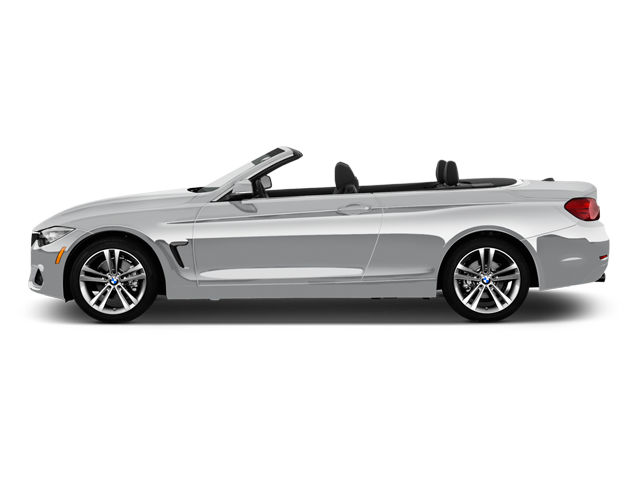 2.0-LITER TURBOCHARGED 4-CYLINDER ENGINEWe said that the old base-level engine in the 4 Series was good enough that there was little reason to shell out for the 6-cylinder variant. That's truer still with this latest engine, which arrived last year. It's more powerful, and at up to 34 mpg, impressively efficient.FOLDING HARDTOPThe BMW 4 Series convertible doesn't force you to choose between a classic coupe or open-top convertible, thanks to its power-operated retractable hardtop. Top up, it's a sharp coupe with the classic BMW "Hofmeister kink" at the rear window; top down you have open-air enjoyment for yourself and three passengers.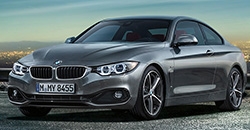 The BMW 4 Series coupe and convertible models have four seats, but only the front two are suitable for adults for longer durations. The rear seats are tight on leg- and headroom (convertible notwithstanding), and it's not particularly easy to get back there in hardtop models. The Gran Coupe's rear doors and elongated roof do improve access. In all models it's the one behind the steering wheel who's truly pampered, with a driver-focused cockpit, easy-to-reach controls and an improved iDrive infotainment system. Cargo space is fine in the coupes, but the Gran Coupe has more than 45 cubic feet with rear seats folded.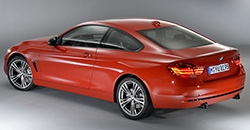 The BMW 4 Series has been updated for 2018, but the revisions are minor: a restyled nose, larger central air intake, and elongated design of the rear light clusters. Not surprisingly, the 4 Series coupe and convertible look the most alike. With its hardtop roof up, the convertible essentially is a 4 Series coupe. It's the 2018 4 Series Gran Coupe that stands out. Though the same length as its siblings, the Gran Coupe can appear longer with its four doors and elongated roof. Instead of a trunk, the Gran Coupe has a rear hatch for easy loading and unloading of gear.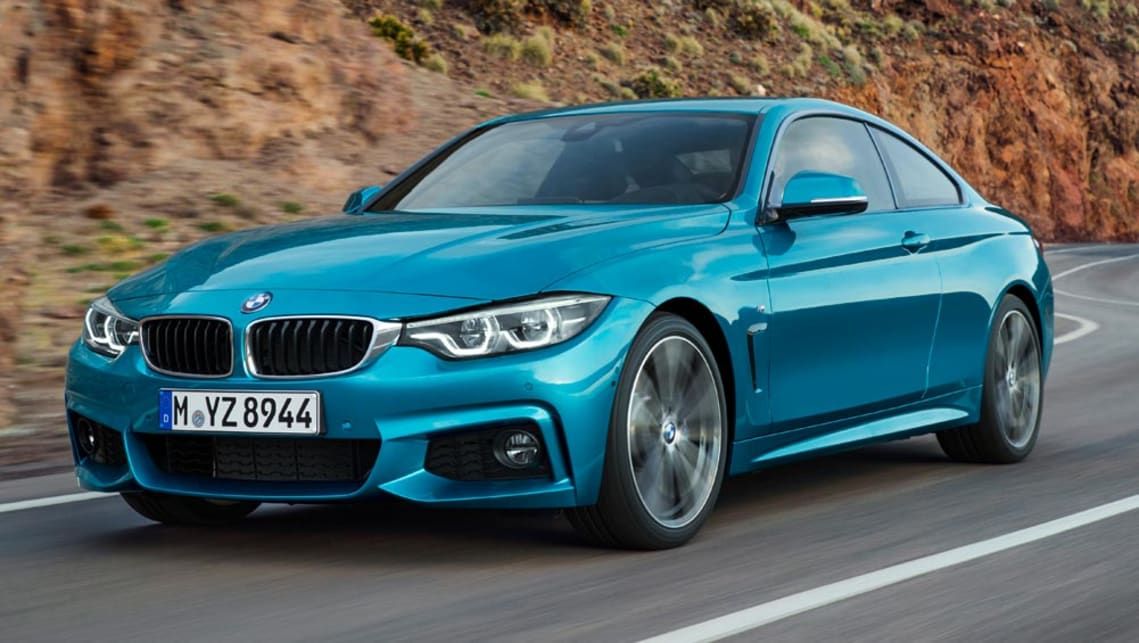 Base 430i versions of the 2018 BMW 4 Series Coupe, Gran Coupe and Convertible may look different, but all have similar standard equipment. There are 10-way-power front seats, LED headlights, automatic climate control, and on the Coupe and Gran Coupe, a moonroof; the Gran Coupe also gets a power tailgate. Standard infotainment is a 9-speaker AM/FM/CD/HD Radio system with USB audio input, Bluetooth streaming and 6.5-inch display (unfortunately, a rearview camera still costs extra). The 440i offers the stronger 6-cylinder engine. New BMWs come with Ultimate Care, which includes three years/36,000 miles of complimentary maintenance and four years/unlimited miles of roadside assistance.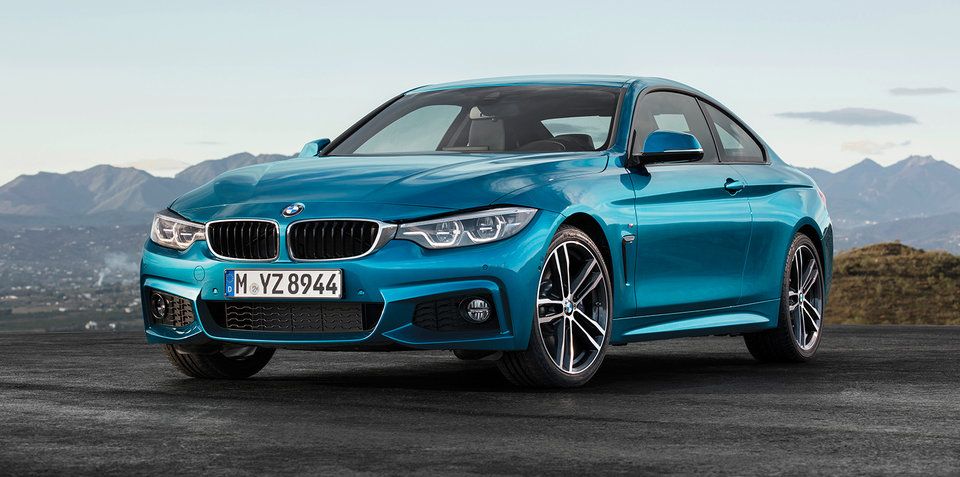 In true German luxury-car fashion, there's a plethora of ways to upgrade and personalize your 4 Series. You can upgrade to a 16-speaker/600-watt harman/kardon sound system, a hands-free trunk that opens when you wave your foot under the bumper, and leather upholstery to replace the synthetic SensaTec material. Most options are bundled into packages, like the Technology Package that includes navigation and dedicated apps. A Driver Assistance package adds the blind-spot monitoring and Active Driving Assistant with lane-departure warning, collision-mitigation automatic braking and pedestrian detection. Also available are wireless charging for compatible smartphones and a Wi-Fi hotspot.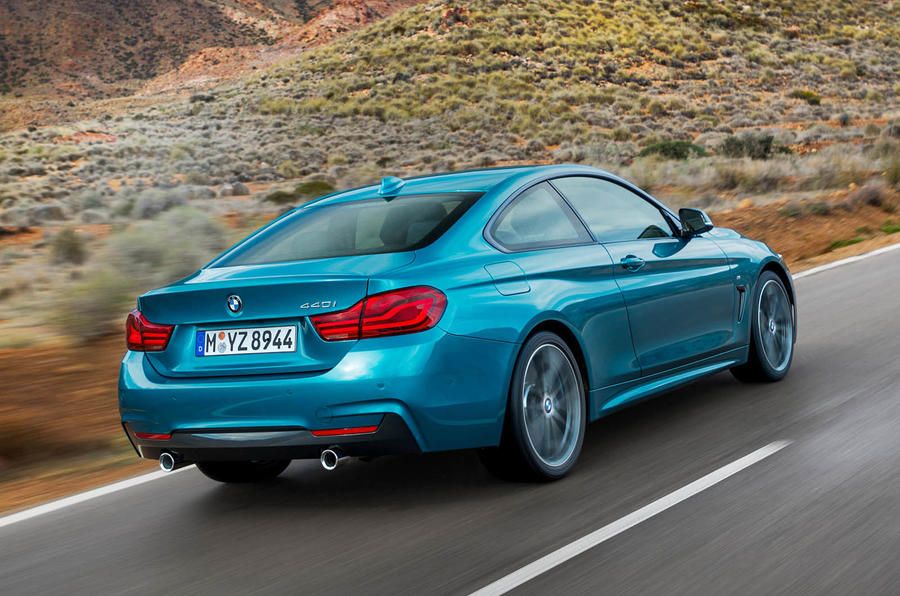 Two engines are available in the 2018 BMW 4 Series. Base 430i models use a 2.0-liter turbocharged 4-cylinder good for 248 horsepower, while the more powerful 440i models pack a 3.0-liter turbocharged 6-cylinder that makes 320 horsepower. Rear-wheel drive (RWD) is the standard setup, and BMW's xDrive all-wheel drive (AWD) is optional. Most models are mated to an 8-speed automatic transmission that is nearly flawless. For the "save-the-manuals" crowd, a stick shift is still available in the 430i coupe, 440i coupe and 440i xDrive coupe. Auto start/stop is standard on the 430i and 440i models; if you don't like the jarring restarts you can shut it off. Also note these premium engines require premium gasoline. 2.0-liter turbocharged inline-4 (430i) 248 horsepower @ 5,200 rpm 258 lb-ft of torque @ 1,450-4,800 rpm EPA city/highway fuel economy: 21/33 mpg (coupe, manual, RWD); 24/34 mpg (coupe, convertible, Gran Coupe, automatic, RWD), 23/33 mpg (coupe, Gran Coupe, AWD), 22/32 mpg (convertible, AWD) 3.0-liter turbocharged inline-6 (440i) 320 horsepower @ 5,500 rpm 330 lb-ft of torque @ 1,380-5,000 rpm EPA city/highway fuel economy: 19/29 mpg (manual coupe RWD & AWD), 21/32 mpg (coupe, Gran Coupe, automatic, RWD), 21/31 mpg (coupe, Gran Coupe, AWD), 21/29 mpg (convertible, RWD), 20/29 mpg (convertible, AWD)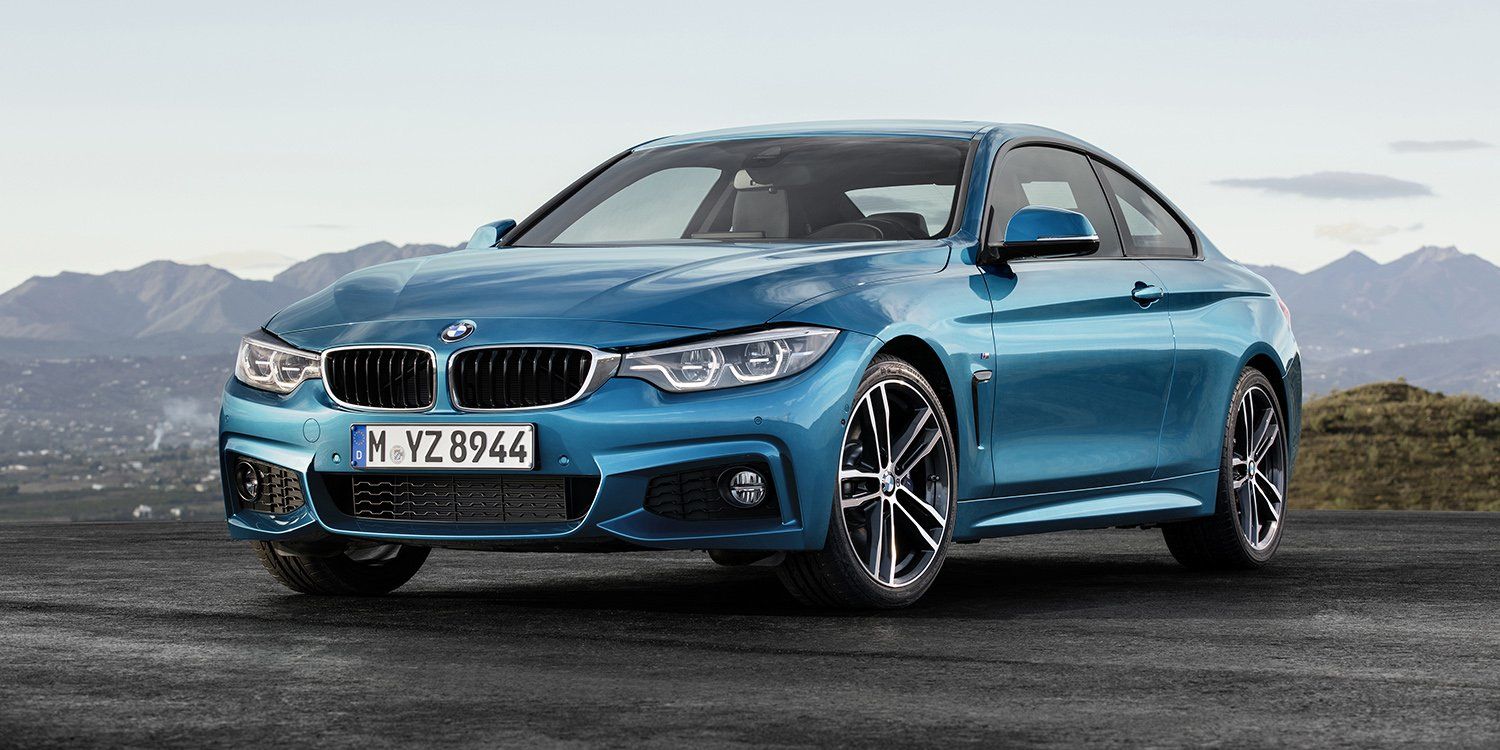 The 2018 BMW 4 Series has a Manufacturer's Suggested Retail Price (MSRP) starting at $ 43,195 for a base 430i Gran Coupe, which is actually the least expensive model in the lineup. A base coupe starts at $ 200 more than that, while the hardtop convertible is appreciably more with a starting price of $ 51,545. Opting for a 6-cylinder 440i model bumps those prices by around $ 6,000-$ 7,000, and packages can add several thousand more to the bottom line. At these prices, the BMW 4 Series is still in line with other luxury coupes and convertibles like the Audi A5, Mercedes-Benz C-Class and Lexus RC, while the Infiniti Q60 and Cadillac ATS coupe begin a few thousand lower. Before buying, check the Fair Purchase Price to see what others in your area are paying. We expect the 2018 4 Series' resale value to be about average, trailing that of the Lexus RC.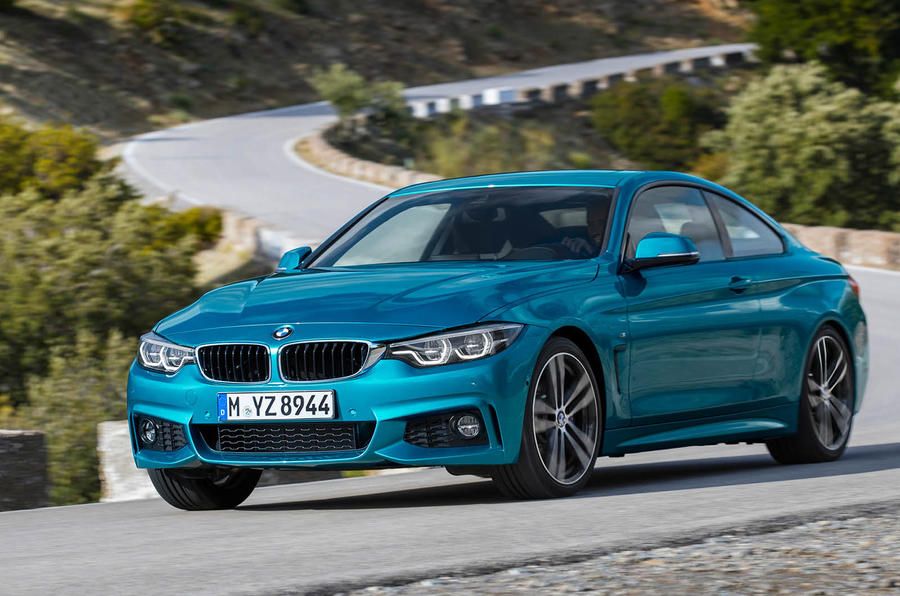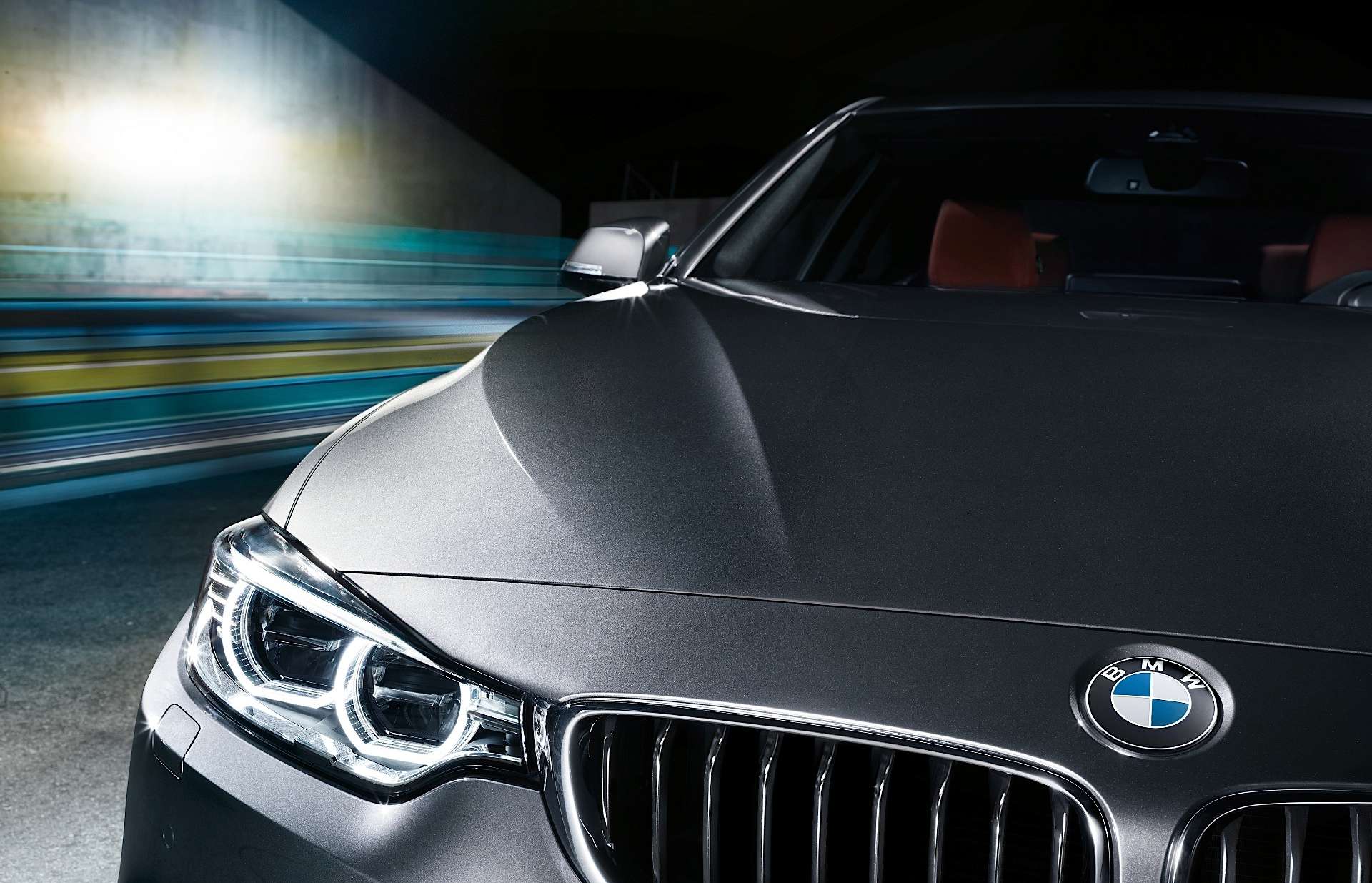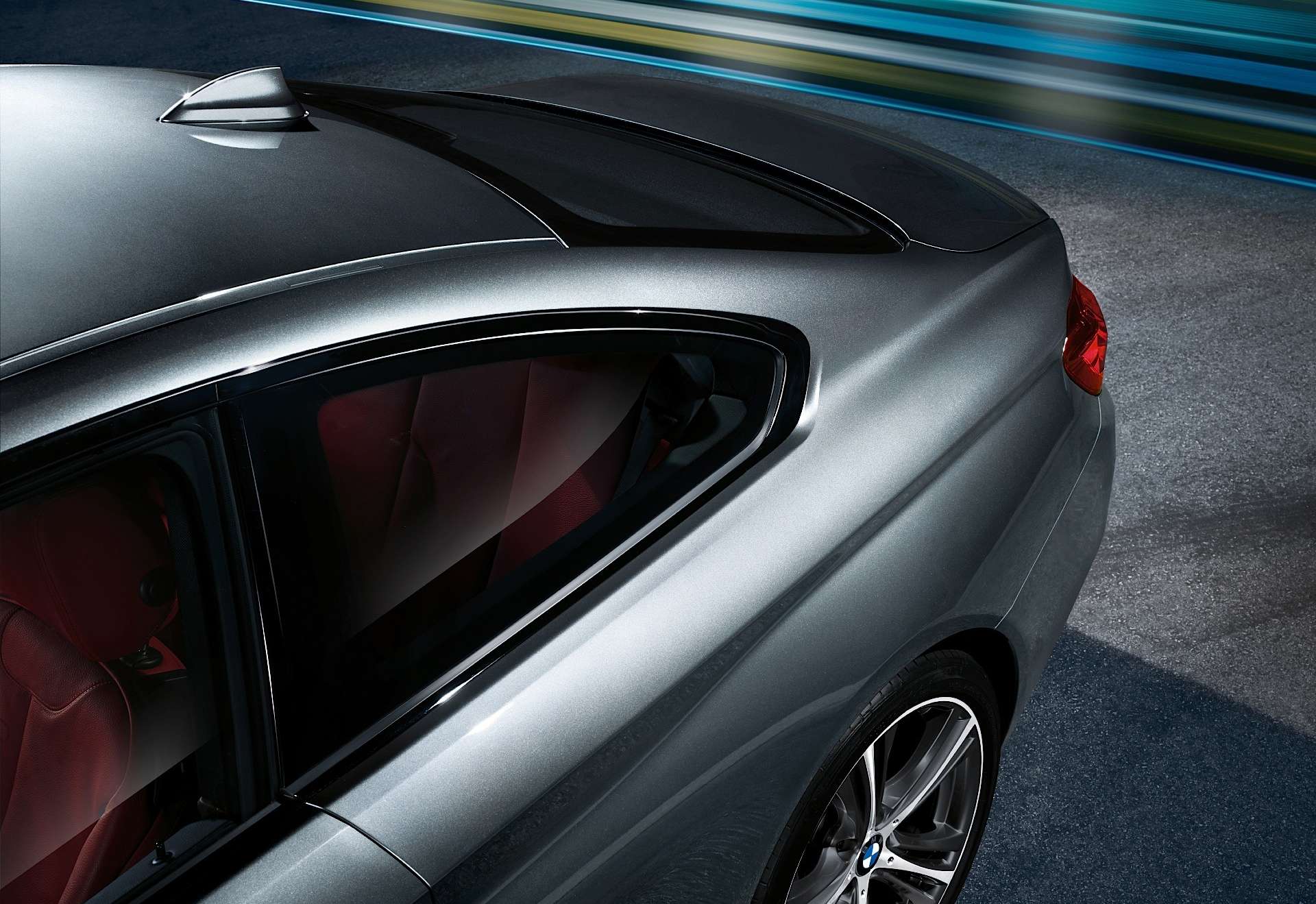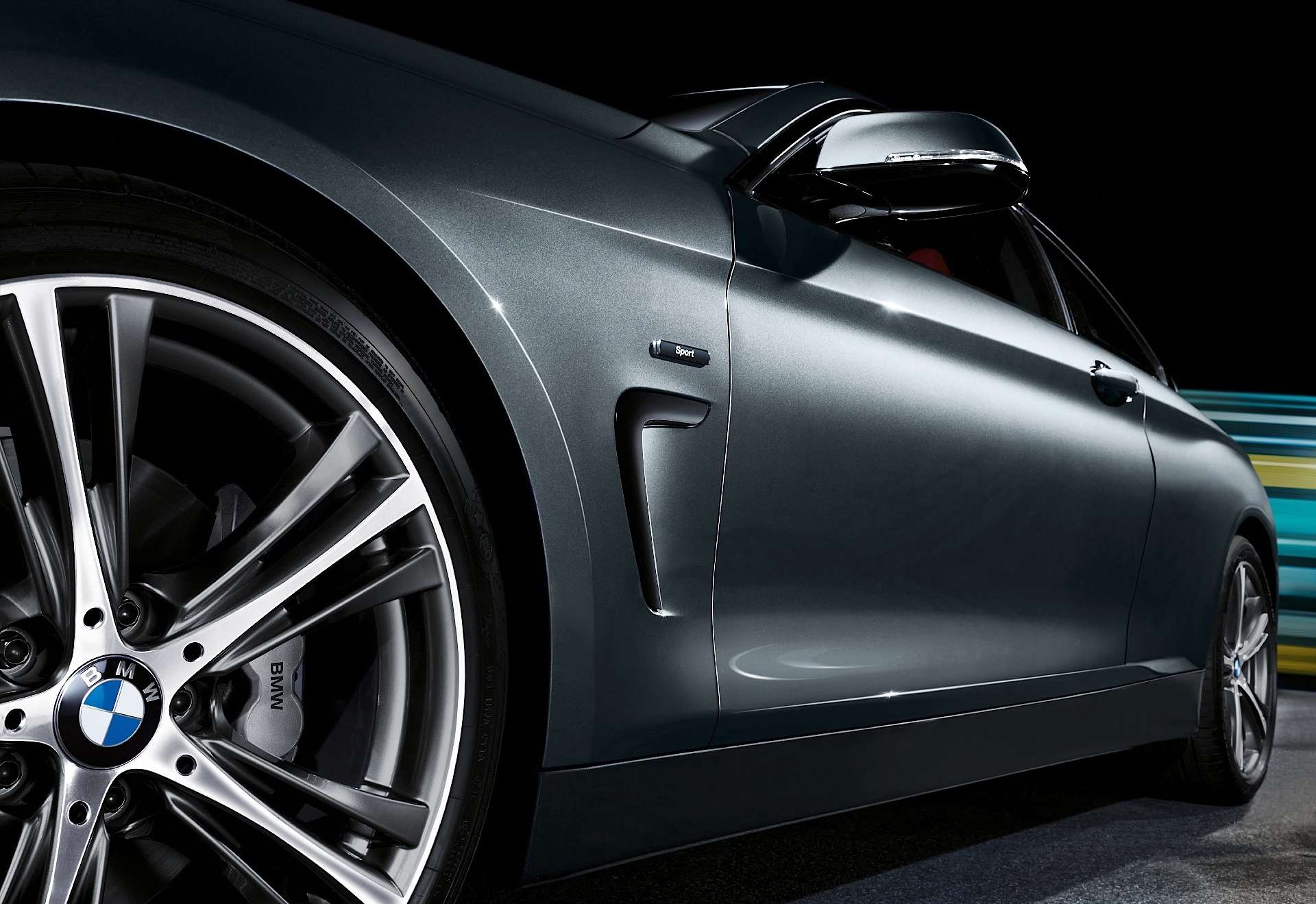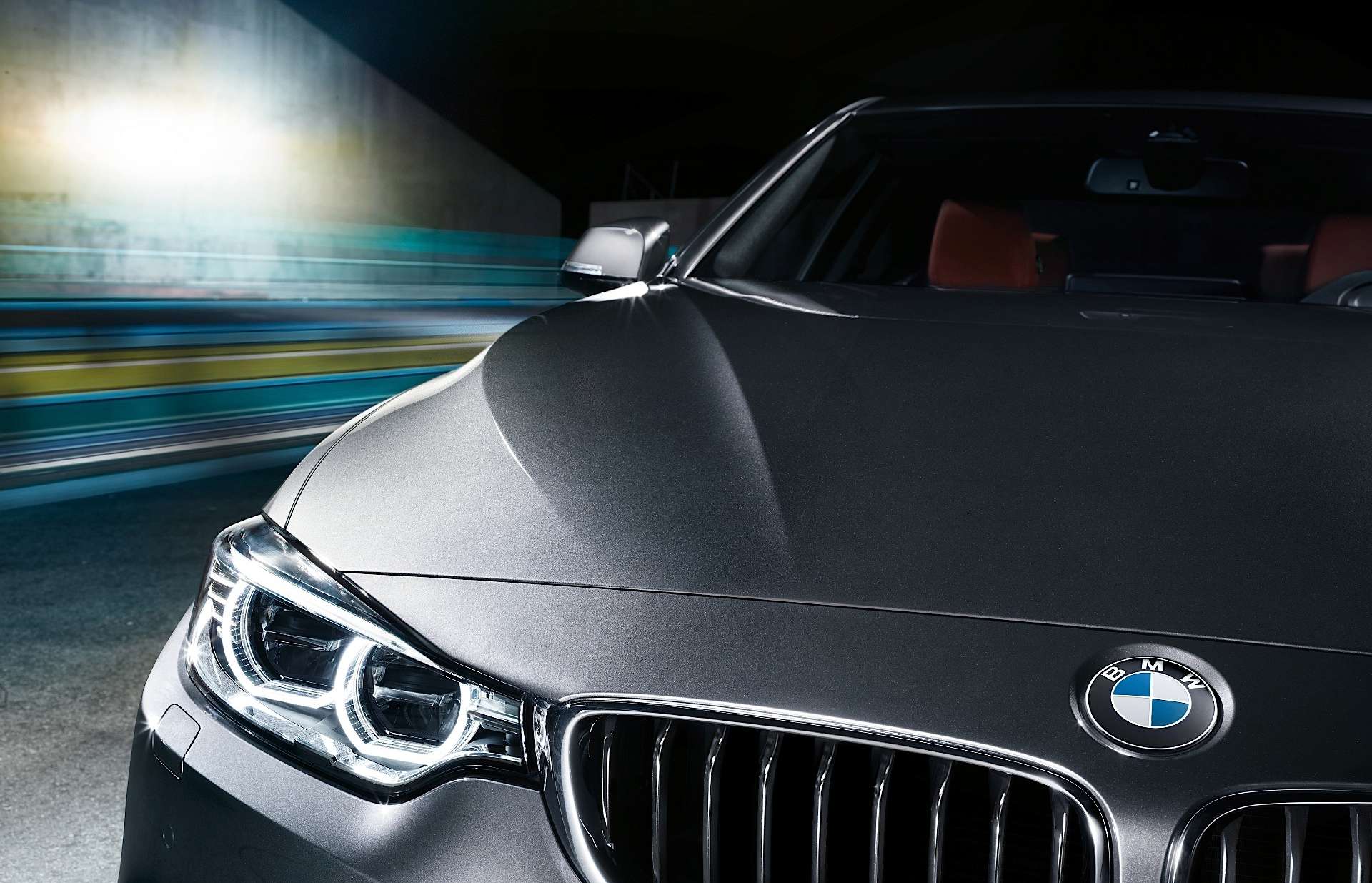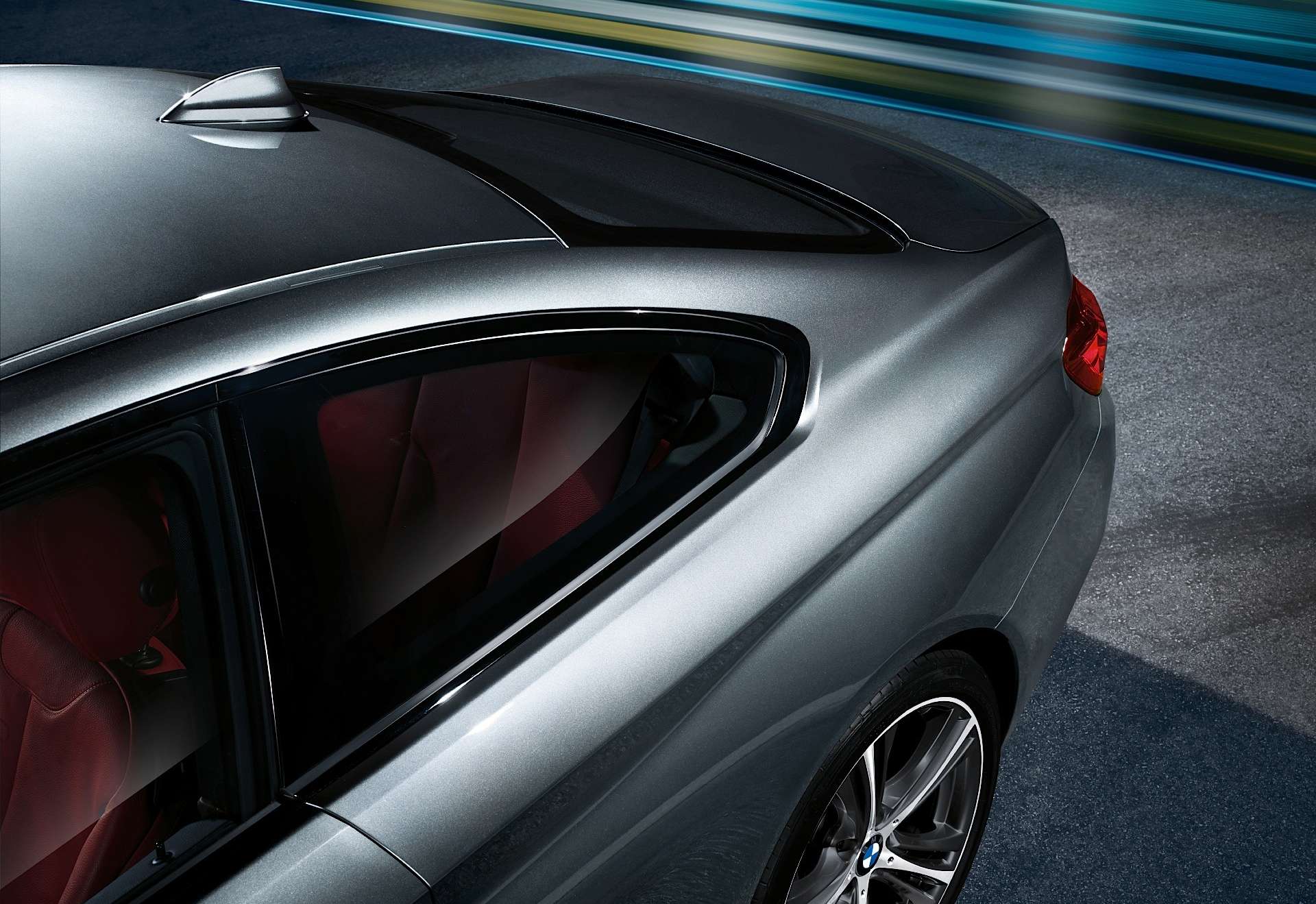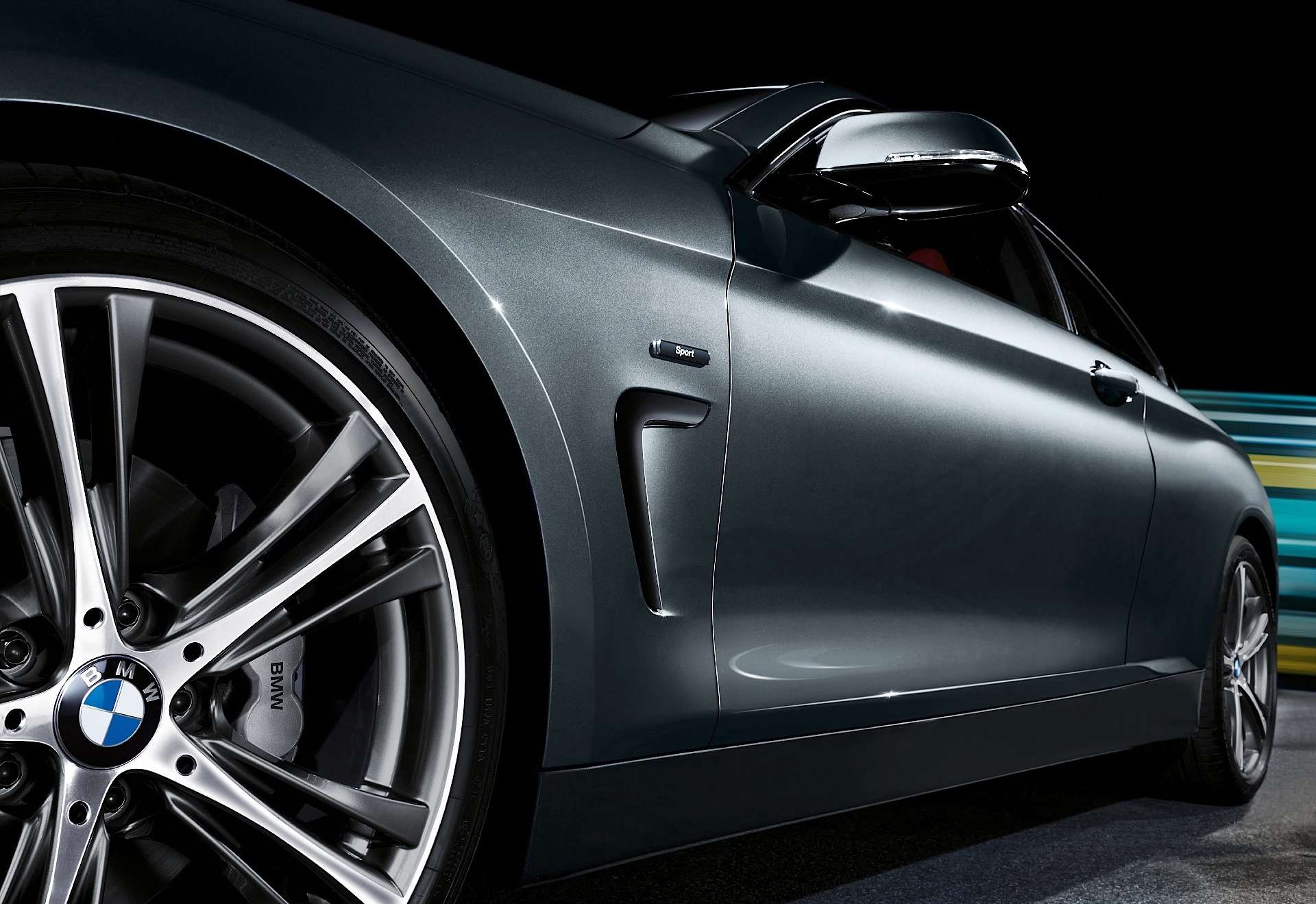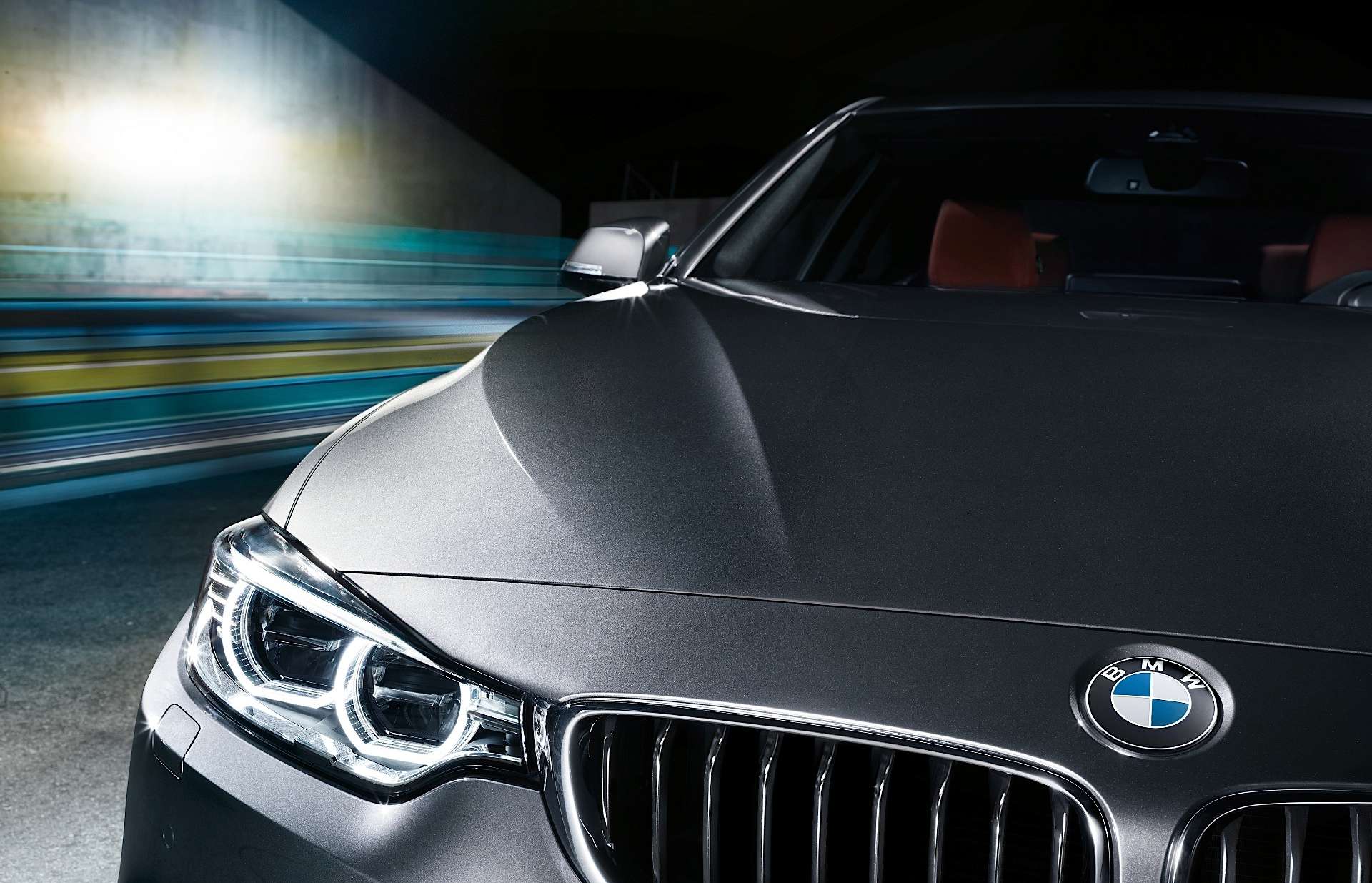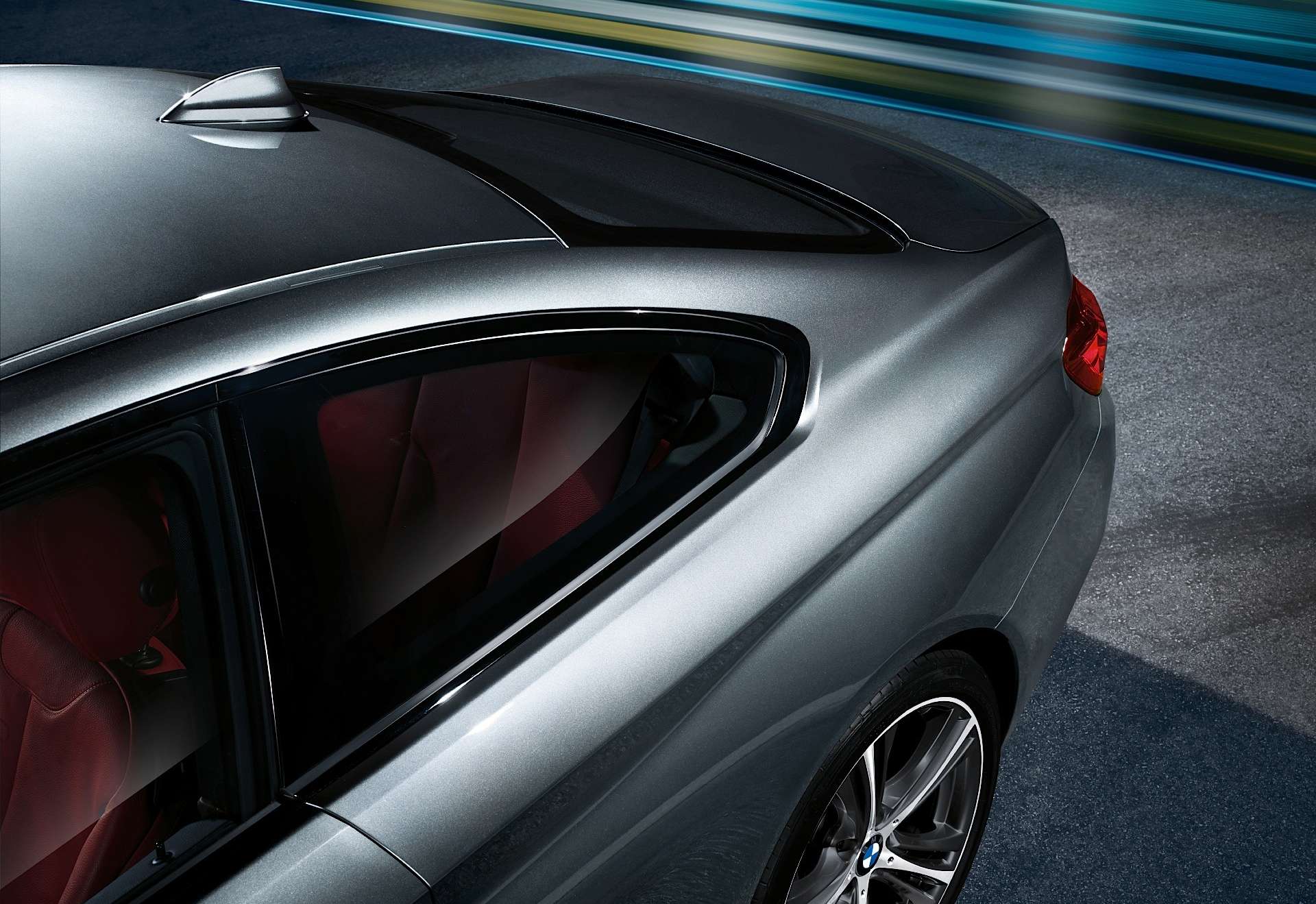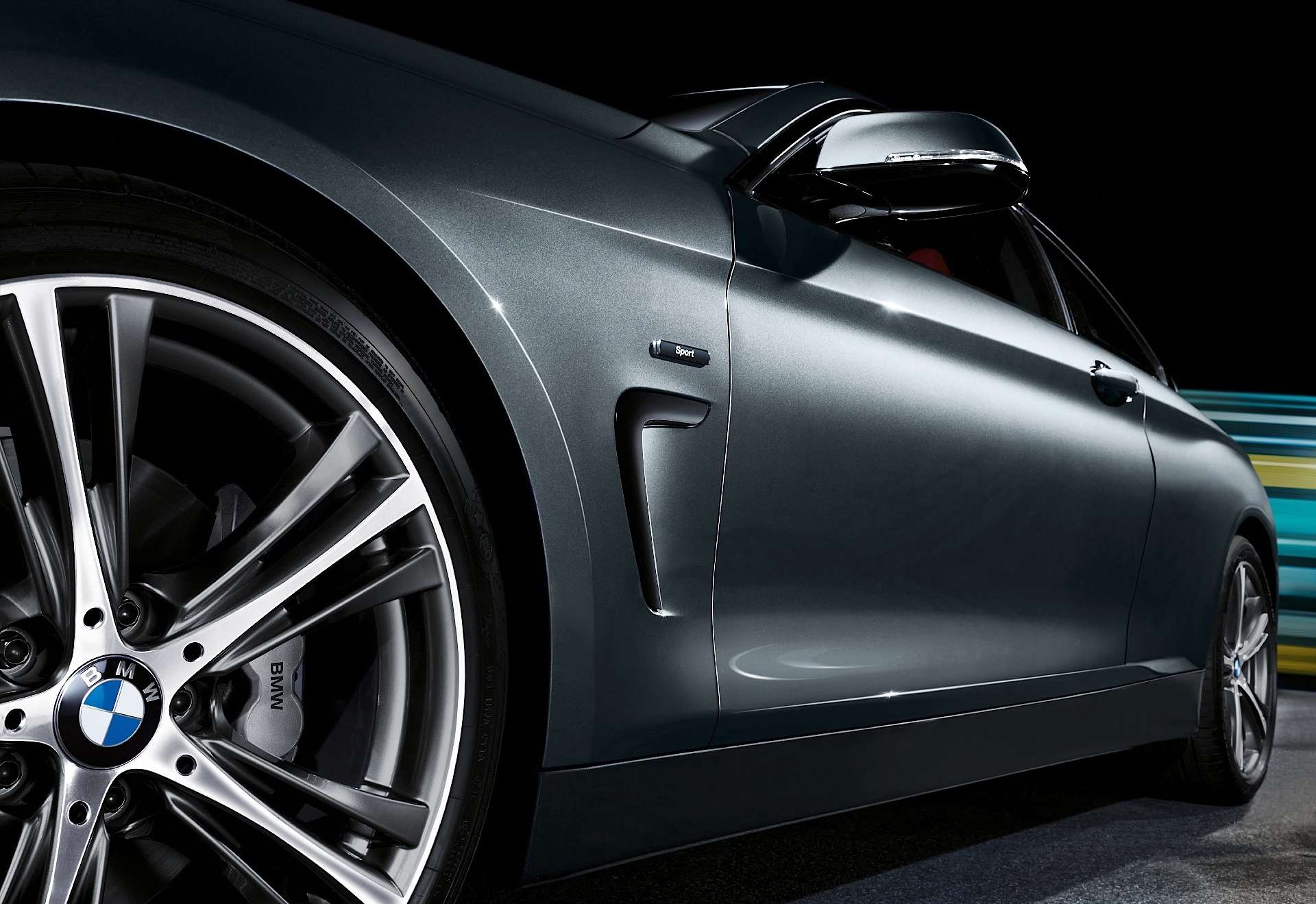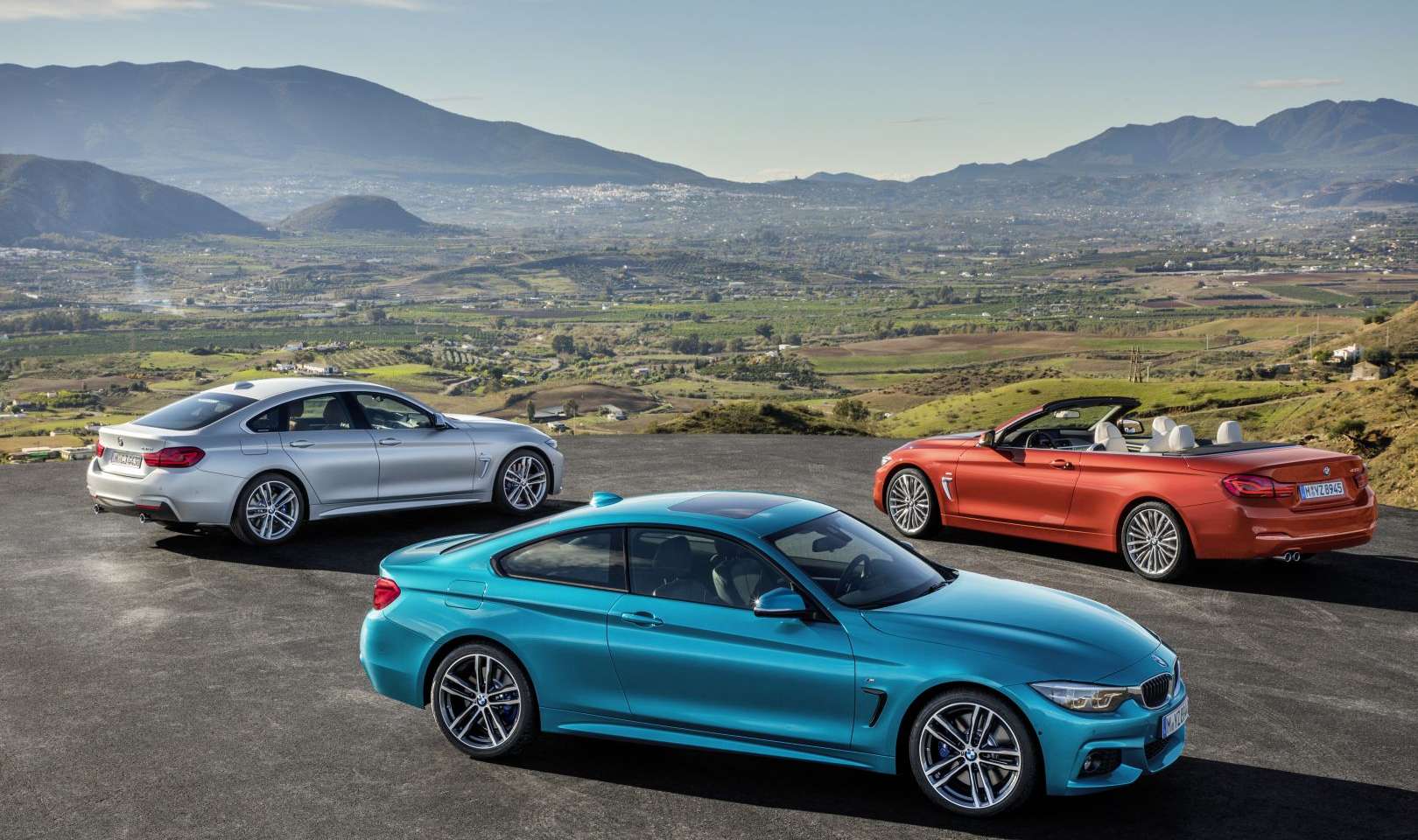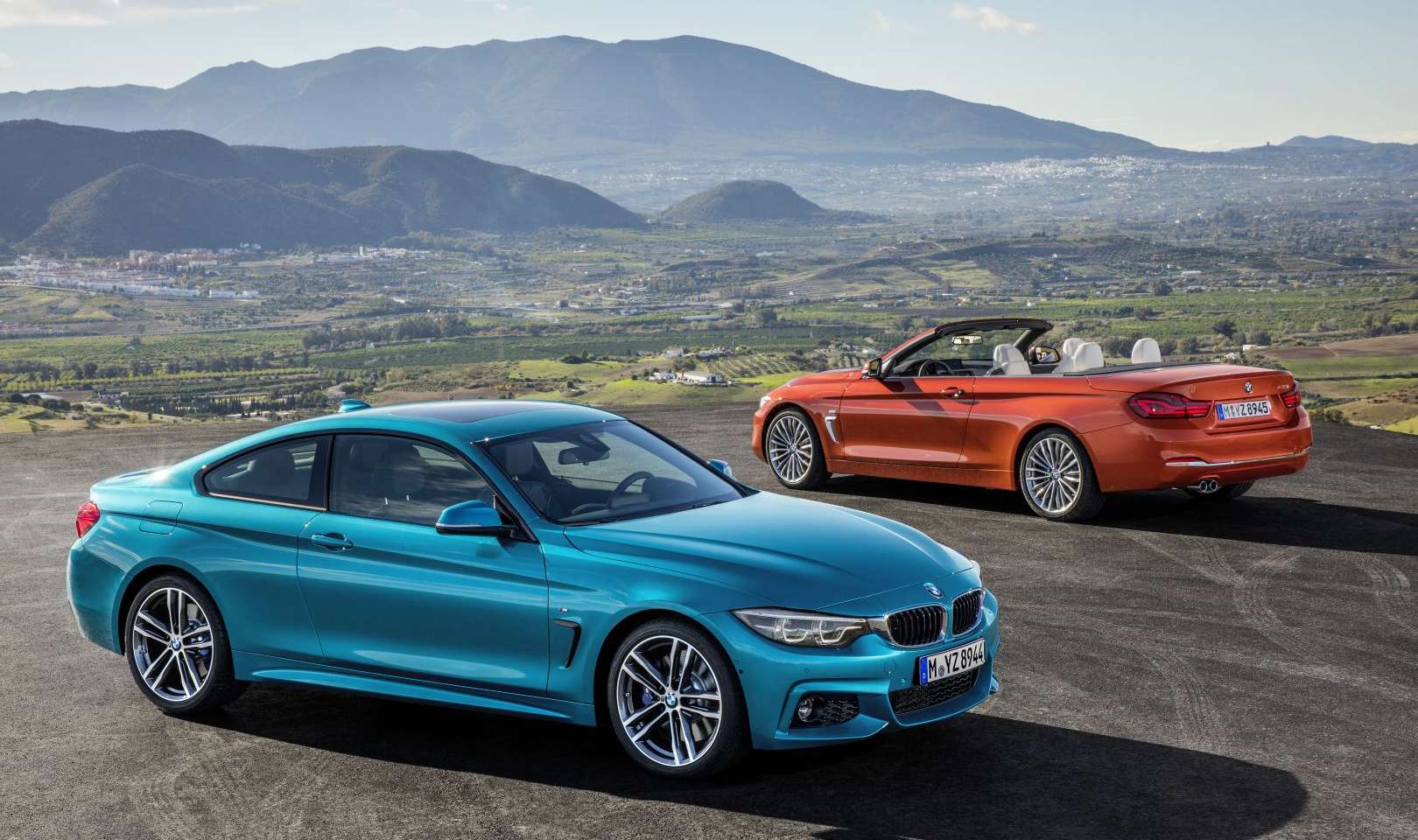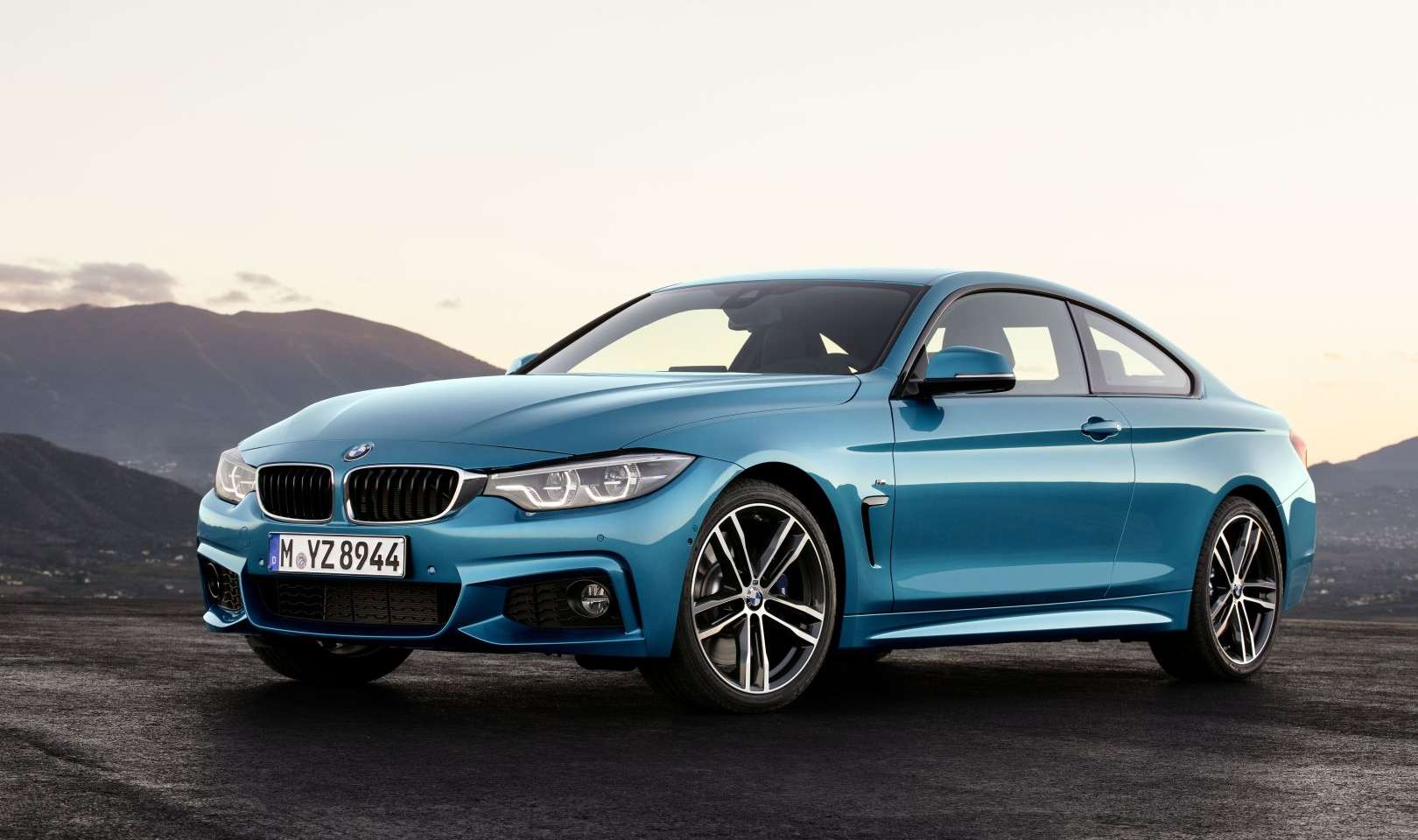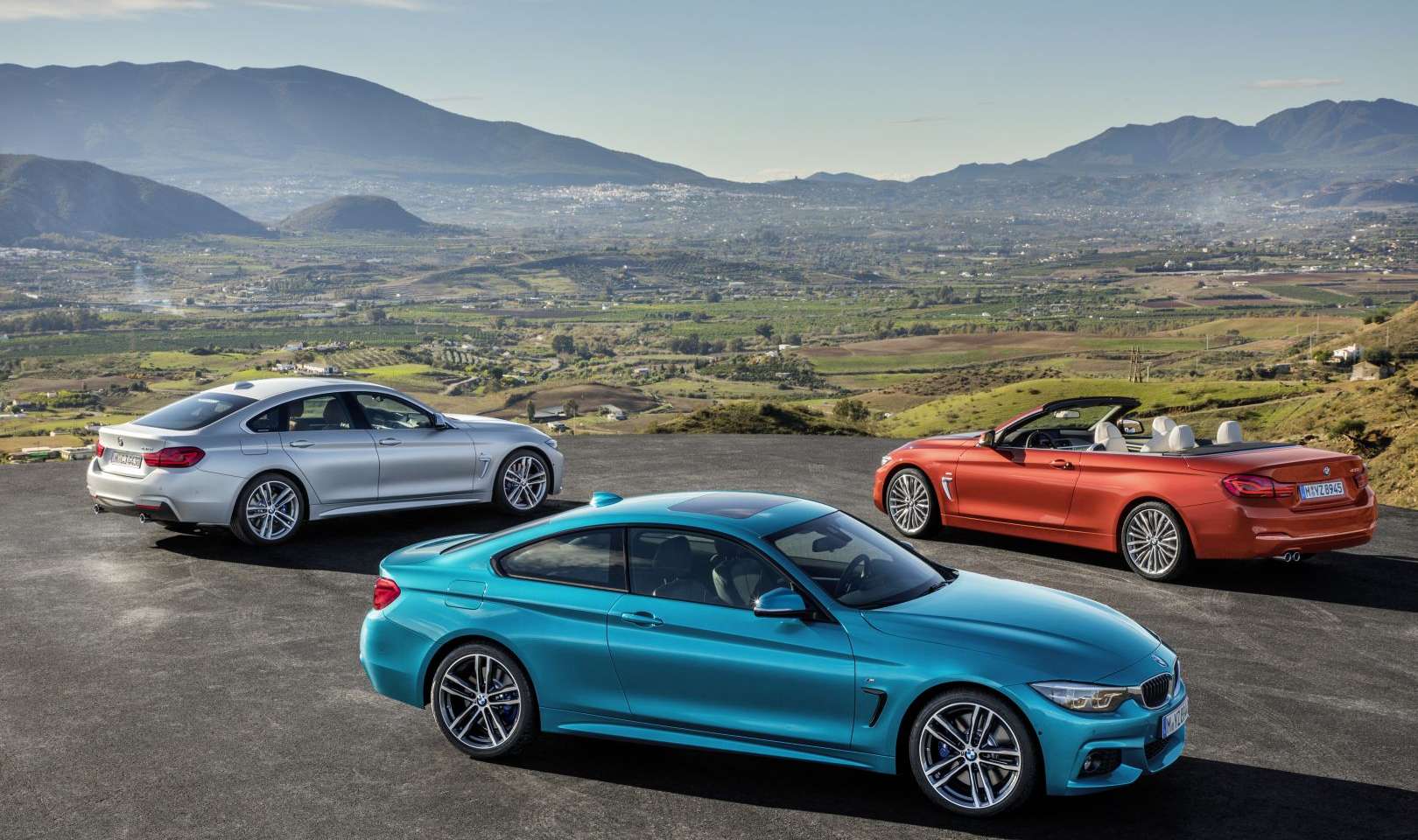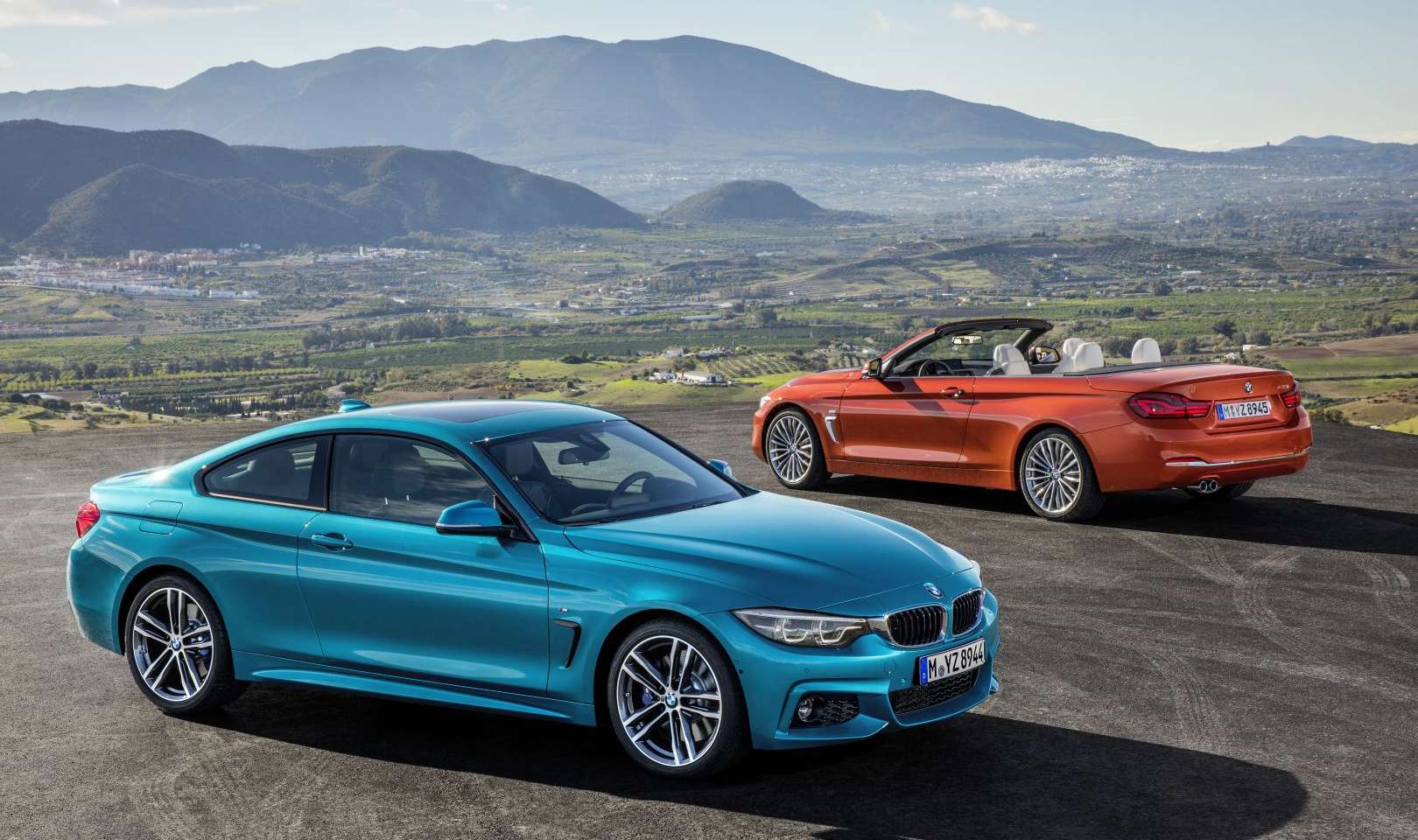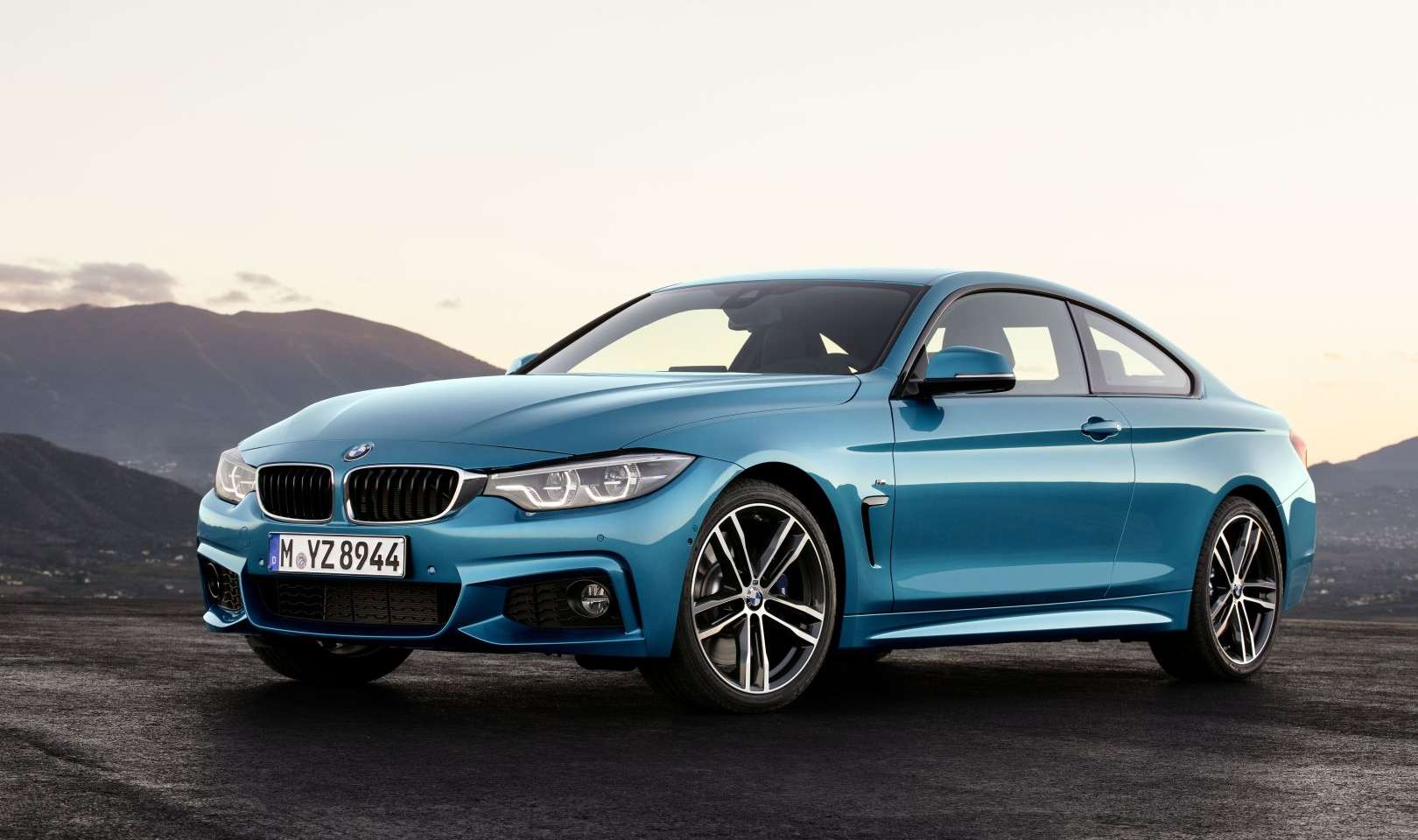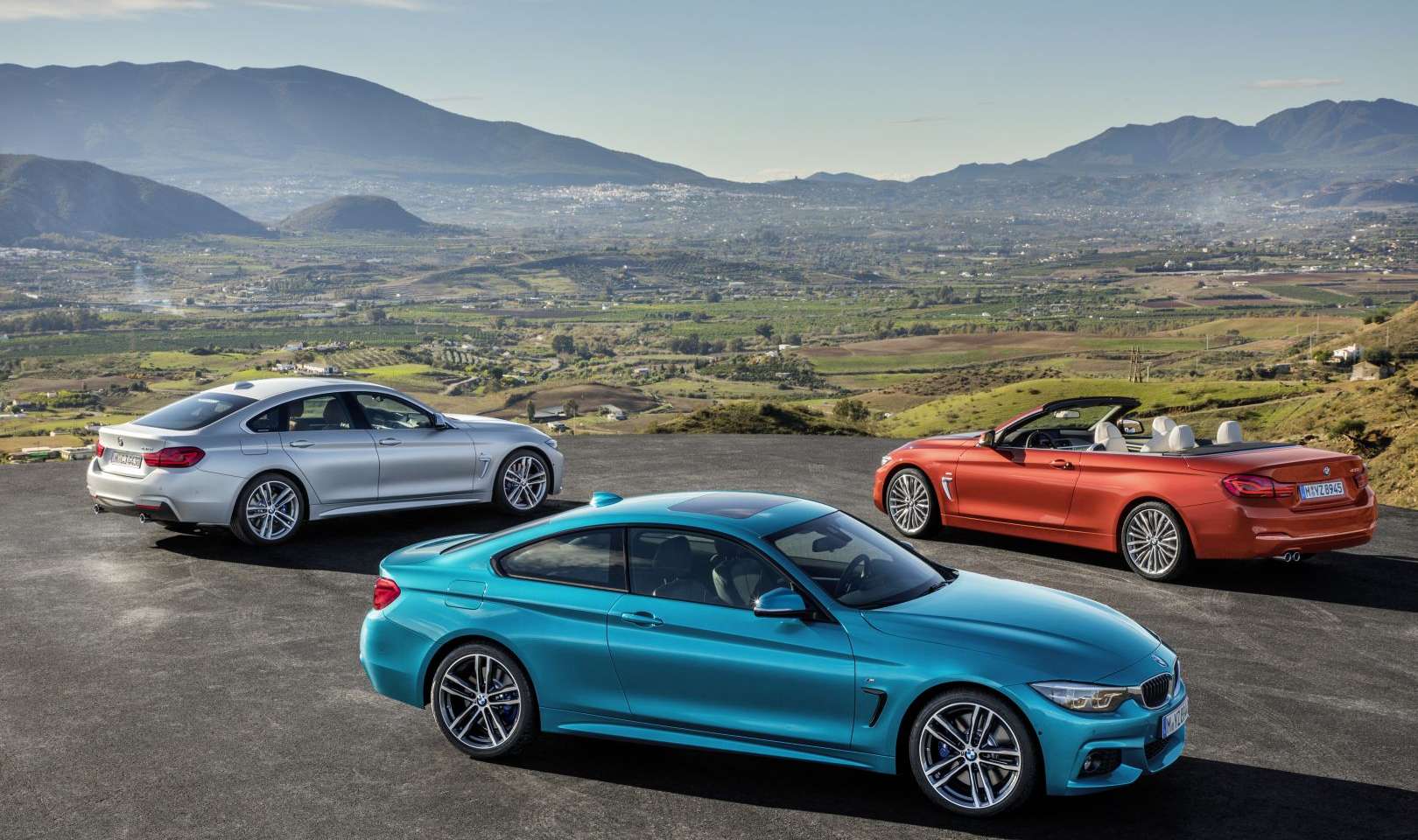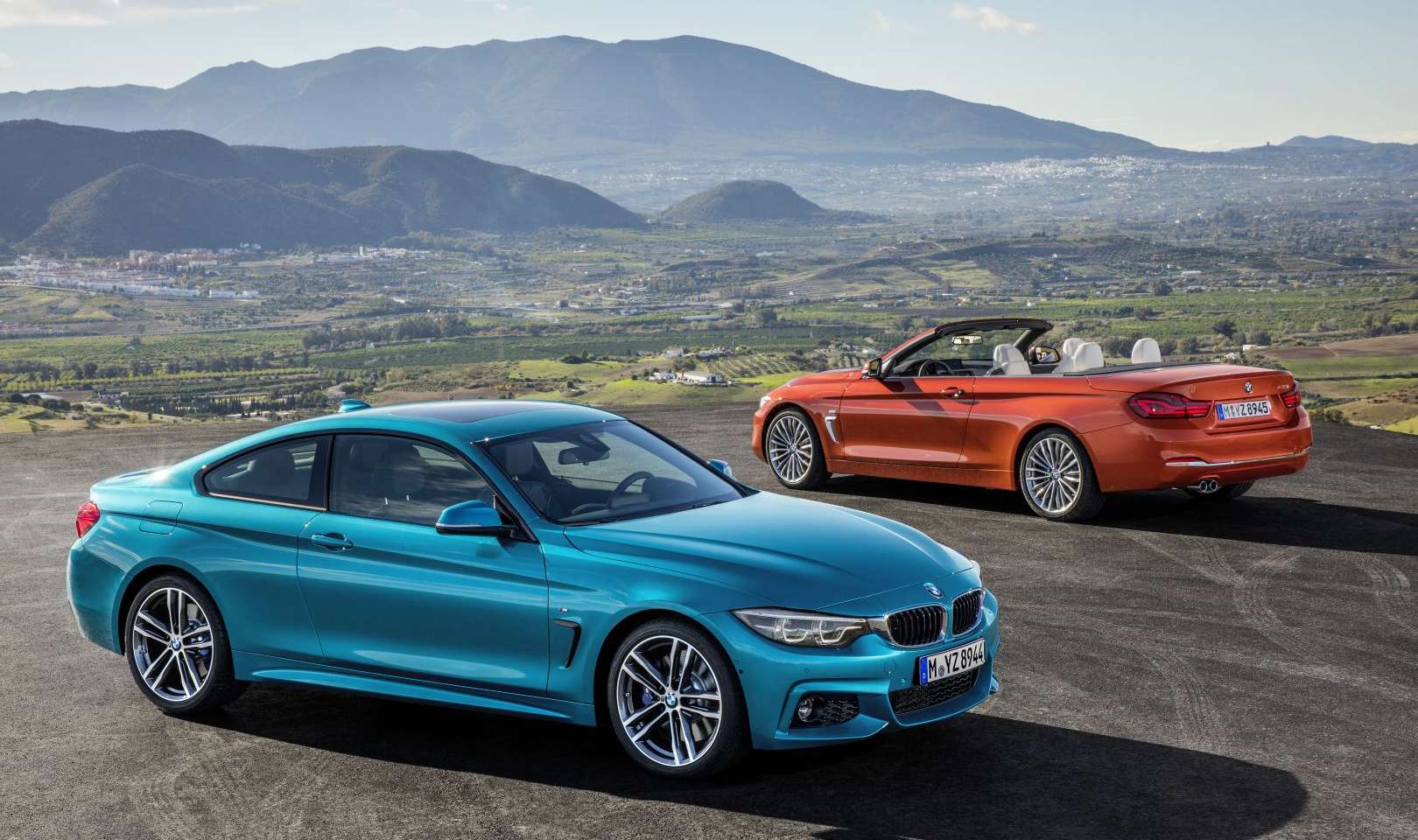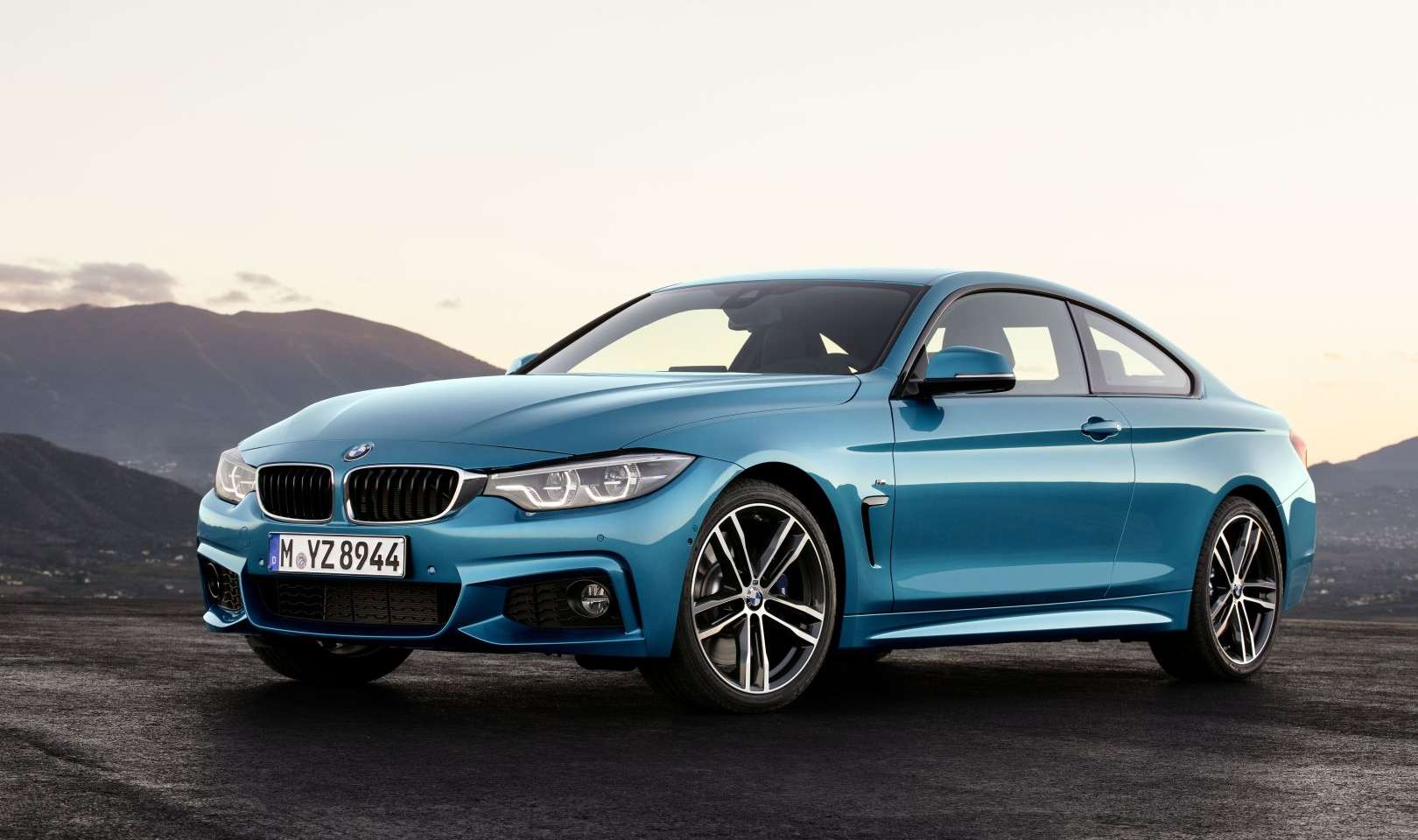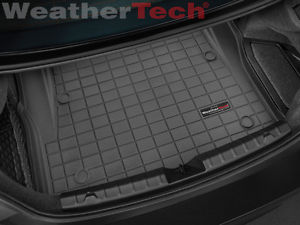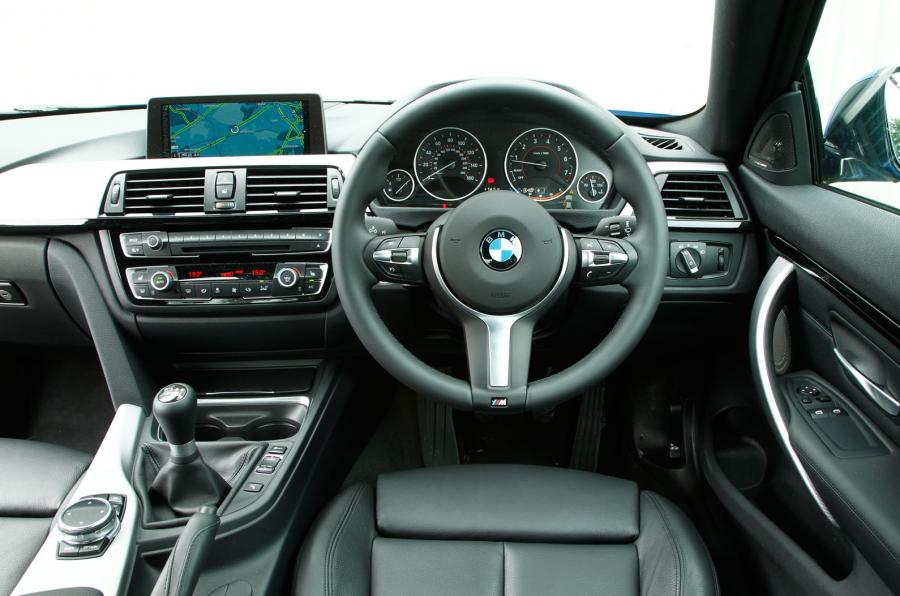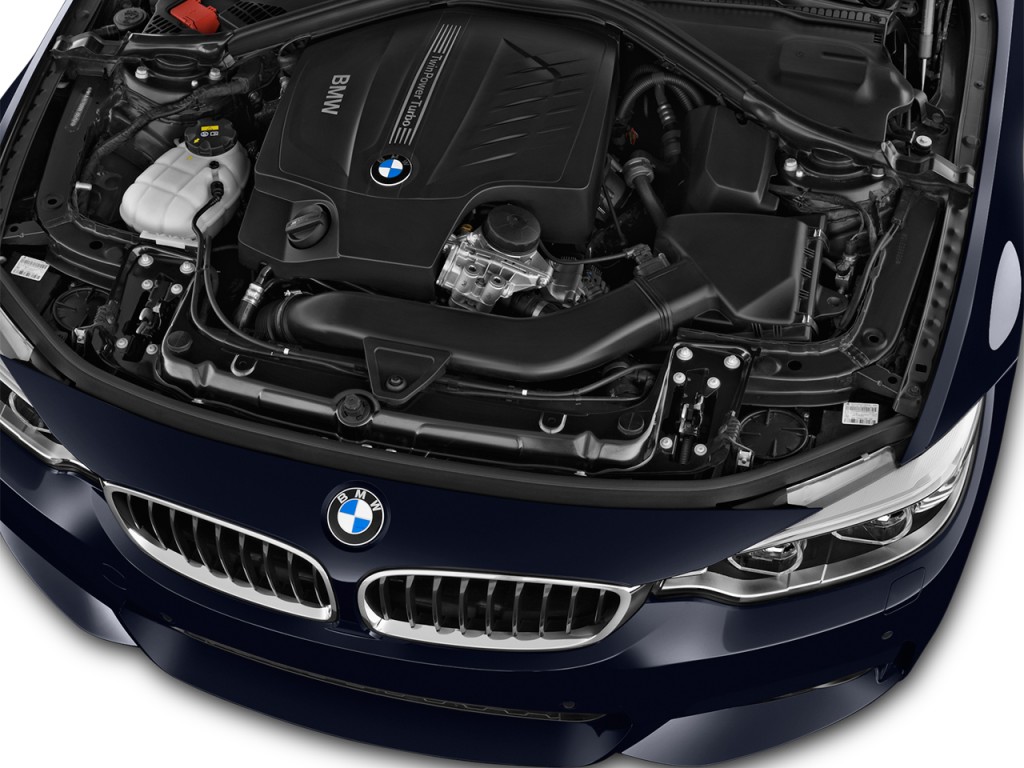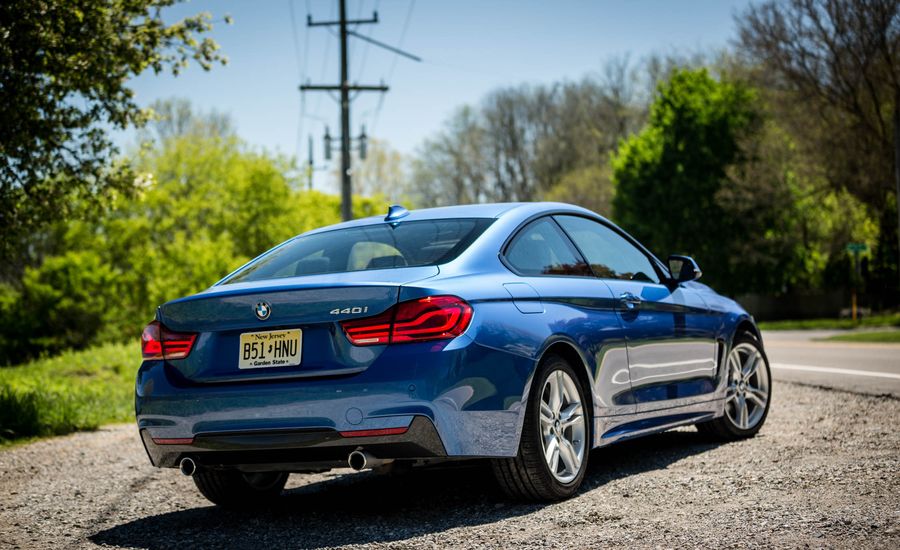 2018 BMW 4 Series Coupe 440i xDrive Exterior Colors
Champagne Quartz metallic
Snapper rocks blue metallic
2018 BMW 4 Series Coupe 440i xDrive Interior Colors
Veneto Beige/ Dark Oyster
2018 BMW 4 Series Engines
2018 BMW 4 Series Trims
2018 BMW 4 Series Previous Generations
2018 BMW 4 Series Future Generations
BMW 4 Series Overview and History
The 2018 BMW 4 Series Coupe it is still quite practical, it come relatively well equipped and drives very well, making it an excellent all-rounder. Evolving from the F30 sedan platform, the new compact coupe from BMW is now called the 4 Series.
Contrary to some opinions, BMW does not stand for Best Motors in the World company. Sure, BMW-branded automobiles are regarded as being some of the few engineering forms close to perfection, but the letters stand for something less boisterous and more good-natured: Bayerische Motoren Werke or Bavarian Motor Works.

The secret to their success does not lie in precise astrological predictions or mischievous and blatant employ of corporate espionage, but rather in a dedication to quality and constant pursuit of excellence. Unlike most of the auto manufacturers out there, BMW hasn't focused on a vehicle as a whole but started from its primary source of power, the engine, which has been perfected by generations of engineers over a close-to-a-century time span. The 'cardio-approach' BMW took resulted into obscenely efficient performance-happy engines that literally rocketed the company formed by Karl Friedrich Rapp in October 1913 straight to the sky.

Rapp's company, 'Rapp-Motorenwerke' - that would later become BMW - focused mainly on aircraft engines due to the large demand at the time, fueled by the imminence of Wold War I. Despite the need for aircraft engines, Rapp failed to sale his powerplants due to a reliability flaw caused by unwanted engine vibrations. However, his neighbor Gustav Otto, who was also the owner of an aircraft engine plant, enjoyed a great deal of success.

Struggles to keep 'Rapp-Motorwerke' afloat failed and, by 1916, Karl Rapp resigned under the weight of the financial difficulties that had been pressing against the factory's lungs for a few years. As in the case of other car brands, such as Bentley or Aston Martin, expected and highly predicable 'Hollywoodian' rescuers came along and fended off the threats. Austrian triumvirate formed by new company owners Franz-Josef Popp and financier Camillo Castiglioni relaunched the Motoren Werke by persuading Gustav Otto into a merger that would prove mutually beneficial. Thus, the 'Bayerische Flugzeug-Werke' or BFW was formed.

Shortly after the new entity was born, its name turned into the murmur of what would later become a shout-out for quality automobiles: BMW. By the time the 20's came with the Charleston and its afferent bizarre fashion sense, BMW had already developed a range of highly-appreciated airplane engines that had garnered tons of acclaim - especially after the 1918-improved Type IIIA engine successfully powered a biplane to the impressive height of 16,404 feet in a mere 29 minutes.

The beginning of the 20's also happily slapped BMW with its still unchanged to this day logo, mimicking the motion of a white propeller on a sky-blue background. While enjoying the heights of an appreciated and sought for brand, BMW was brutally pulled back to earthy existence once the World War was over. The Treaty of Versailles prohibited BMW from continuing its activity and the company switched to manufacturing air brakes for railway cars.

Forced by the Versailles-imposed conditions, the company found itself searching for other alternatives and soon enough came to focus on developing motorcycle engines. Over a two-year period of time (from 1920 to 1922), BMW built two motorcycle models, the Victoria and the Flink. Their success was consequently marked by the building of the first BMW factory, that would further kick the brand to new heights.

Although BMW motorcycles encountered sales problems due to defective suspension, the company still managed to hold a constant leading position in aeronautical engineering. By 1927 the company was the proud  holder of just over one third of the aviation records of those time, with an astonishing 29 out of an overall 87. Two-wheeled vehicles quickly turned into four-wheeled ones in 1928, when the Austin license-built Dixi 3/15 rolled out the factory doors.

Only one year later, BMW made the headlines once again, this time by setting a new motorcycle-speed record through their Ernst Henne ridden 750 cc bike, that reached the speed of 134.65 mph (216.75 km/h).

Swinging from breaking world records to engineering innovations, BMW hit the bull's eye once more in 1932, with the launch of their new car model, the 3/20 PS. The 782 cc 4 cylinder powered car was the first one independently produced by BMW. Shortly after the waves of acclaim generated by the new machine, the company announces its next model, the 303 saloon, that would bring a persistent trait in all future BMW engine configurations: the 6 cylinder one.

Only years after the launch of the 303 in 1933, BMW continued its world record breaking streak, at the same time with the beginning of a new chapter in its cylinder-powered existence: the development of the company's first roadster, the 328 model (1936), and a row of motor sport wins over the following two years.

As time passed by, BMW got bigger and bigger and, shortly before the Wold War II outbreak, took over some more factories in the vicinity of Berlin. More motor sport wins were to follow, with Baron Fritz Huschke von Kanstein winning the Mille Miglia race in 1940s.

Needless to mention, war necessities threw the company into military equipment production policies once more. Despite the lengthy world conflict, BMW developed some of its greatest pieces of machinery, such as the R57 Wehrmacht military motorcycle, as well as the 109-300 jet engine which was one of the first jet engines in the world to enter mass production.

After recovering from the 1944 bombings that heavily damaged their plant in Munich, BMW received permission to repair Allied army motorized equipment at their plant in Allach. Due to BMW's versatility and need for mechanized faming implements and spare parts, the first BMW bicycle was born. Soon after the genesis of the leg-powered two-wheeled vehicle, BMW received a hard blow from the US army, that had ordered the dismantling of the Munich and Allach plants.

After a 5-year absence from the Germany industry, BMW returned in style. Crossing the ocean all the way to New York, BMW debuted their first motorcycle in almost 2 decades - following their last one at the beginning of the 40's. More success awaited in the line for BMW, as their R68 motorcycle model developed in the 50's quickly became a standard-setter among international motorcycle manufacturers. Meanwhile a previous model, the  R67/2, reached the 100,000 threshold in 1953.

BMW receives further acclaims in the years to come, as it establishes itself as an engineering force to be reckoned with. The 1955 Isetta, powered by a 12/13 hp motorcycle engine, becomes a favorite among customers. The result? Over 160,000 units are sold, transforming the Isetta into a symbol of the post-war decade.

Besides coming up with newer models and bending technological improvements on their cars, BMW also held a privileged position among race winners around the world. After the development of the 507 and 600 models, BMW unleashed a shout of childish joy, grabbing an impressive win in the 1958 Austrian GP, through Ernst Hiller.

With the help of Herbert Quandt, BMW, still a share-owned company, is brought one step closer to independence. Exterior offers of selling or fusion were turned down despite the enormous profits such a transaction would have led to. The 700 model entered the production lines, together with the R69, BMW's top motorcycle line-up model.

The 60's brought a multitude of achievements with the 1500 and 1600 series, as well as a range of new sedans, the 2500, 2800, American Bavaria and the 2.5 CS and 2800 CS coupe models. BMW proved once more that it hasn't left its king-of-the-hill-of-racing spot, as Austrian racing driver Dieter Quester scored several victories in the Formula Two series (as well as a triple European touring car champion title in 1968, 1969 and 1977).

However, BMW did not stop there. After having bestowed a great deal of mechanics magic upon the world, the company resumed its entertainment through development and unveiled the 2002 Turbo model in 1973. Following the success of its earlier aircraft engine, the 2002 Turbo is one of the first ever turbos to enter mass-production.

Production lines that would become worldwide pieces of success soon came out, such as the 6 and 7 series and the recently reconstructed BMW M1 model. By the end of the 70's, BMW had dug deep into other car-improvement related fields as well, and electronics proved to be the perfect ground for growing BMW's next generation of computerized car devices. Economic fuel research then became top priority. Not only the company was quick in adapting to the fast-moving tendencies of those times, but it also became a steady and reliable supplier of armored cars for different private and public clients.

Racing never lost its fans, consequently BMW never lost enthusiasm in racing. The 80's marked (finally) BMW's involvement in Formula One racing. It was in 1983 that BMW was handed its first title in the series, with Brazilian driver Nelson Piquet becoming king of the Formula One World Racing Championship. At the same time, the 5 series entered a new enhancement stage and was gifted the 518i engine and the powerful M535i. 'M' set a new standard in power and stamina. The M5 and M3 models launched in 1985 and 1986 consequently joined the pinnacle of engineering accuracy and true power and beauty among sports cars enthusiasts.

Research started to be heavily reinforced and reached new uncharted areas through the employment of over 6,000 people. Once the Z1 one came along, the profits kept pile-up trend. Caring for the customer and staying ahead of competition was proof enough that BMW had turned into a true, mature brand. Expansion was inevitable and much like a Big Bang, BMW spreads across the world and inaugurated a new car plant in the US, namely in Spartanburg, South Carolina. The models that were in production at the time slowly received touring versions, which helped BMW cover an even larger slice of the market.

BMW would later reveal the Z8, a successor of the 507, who later made it to the movies. The world wasn't enough and so were BMW's achievements in their own vision. Since 1999, they have been constantly delivering performance vehicles or 'motorized attire' for their wealthy customers out there. Racing has remained a pleasurable and profitable hobby for the German marque, which emerged victorious in three consecutive FIA WTCC seasons from 2005 to 2007. Only recently, BMW engineers and designers paid homage to the M1 through a modern day replica of the sharp-angled 70's original. Sadly enough, the M1 will not be revived through mass production.
2018 BMW 4 Series Consumer Reviews
eraseavoid, 10/21/2019
"Stylish, fast, grips the road."
I think Gran Coupe is one of the best looking cars on the road. Two liter turbo is incredible. Responsive, pulls strongly throughout range with little to no turbo lag, and getting 30 mpg in mixed city highway driving. Feels like it's glued to the road and corners like a dream. Car feels rock solid. Low profile Pirelli Cinturados ride a bit hard but that's the price you pay for the security of run-flats. Lighted triangles on the inside of door mirrors for blind spot warning are great. The differences between car settings (eco, comfort, sports,+) are surprising, e.g., eco vs sports is like driving entirely different cars. Comfort is a good balance which I mostly leave it in. Hatchback is really utilitarian, especially with the power remote liftgate. 430i makes everyday driving fun, and on those occasions when you can let it go a bit more, exhilarating. What more can you ask from your car?
thankchase, 10/15/2019
"A Brit Review"
I have had a number of BMWs and this is by far the best. It's fast, comfortable and the hatch back makes it really practical. The fuel economy for a 3 liter twin turbo is outstanding, I am getting 28mpg round town and 34 on a long run. When you put the car in Sport 2 mode and hit the right peddle - hang on for you are in for a ride and a bit