From the base Challenger SXT to the ridiculous SRT Demon, all Challengers are satisfying to drive, albeit in different ways. The base car's 305-horsepower V6 provides plenty of day-to-day power, and you can even get the all-weather security of all-wheel drive -- unique to the class -- in the GT. Models powered by either the 5.7-liter or 6.4-liter V8 lean more toward performance. That latter engine used to be the top line, and its 485 horsepower moves the Challenger with extreme gusto. These days, the SRT Hellcat and SRT Demon occupy the top spot, with a supercharged 6.2-liter V8. The Hellcat is now available in a Widebody model that adds bigger wheels and tires for better handling, while the Demon is designed for trips to the drag strip. Yet the Challenger -- even the Hellcat -- is no challenge as a daily driver thanks to its comfortable suspension and relatively quiet interior.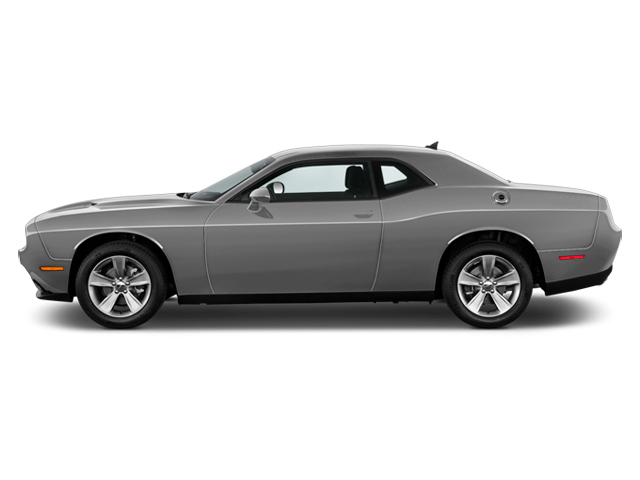 ALL-WHEEL DRIVE Muscle cars are all about burnouts and youthful exuberance, but the 2018 Dodge Challenger GT adds the responsibility of all-wheel drive (AWD) to the mix. The Challenger is the only muscle car to offer AWD, meaning it'll be the first choice for skiers and buyers in snowy climates.SRT DEMON The 2018 Dodge SRT Demon is sold out, unfortunately, but we admire the car for its sheer ridiculousness, and its power. Able to put out 840 horsepower on race gasoline, the Demon is a pure drag-racer, complete with drag radials, a deleted rear and passenger seat, and race-ready driver assists built in.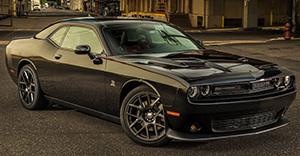 You'd never know that the Challenger was capable of shenanigans from its pleasant and comfortable interior. The touch screen in the center is an old friend, enhanced this year with Uconnect 8.4, which brings Apple CarPlay and Android Auto. There's a retro feel that still looks modern, and we like the big driver info center between the main gauges. No doubt, the thick rear pillars take some getting used to, but blind-spot warning and a backup camera make the Challenger easy to drive. The rear seat can actually fit three across, unusual for this class, and the trunk is actually enormous, albeit with a high liftover.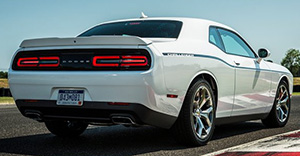 The Challenger's classic long-hood/short-deck proportions and wide stance grumble performance in every single model, and with their flared fenders and other details, the Hellcat Widebody and SRT Demon shout it outright. Details like hood scoops, badging and optional stripes throw in a retro feel. It just looks cool, successfully fighting the urge to be overly old-fashioned and remains sleek and modern with a timeless appeal and the masculine swagger of an MMA champion. And if that swagger isn't enough you can also get some of the bright colors with the fun names from back in the day, like IndiGO Blue and Plum Crazy.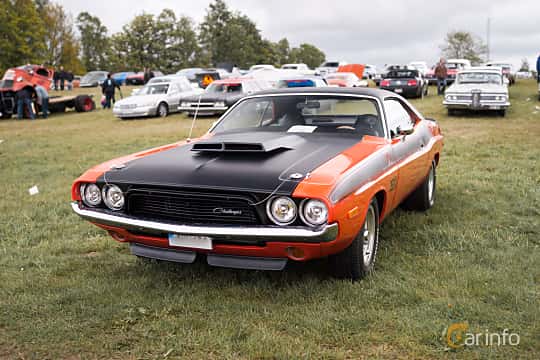 The 2018 Dodge Challenger SXT comes with the V6 engine, a Uconnect infotainment system with a 7.0-inch touch screen that includes Apple CarPlay and Android Auto, with Bluetooth, USB and auxiliary inputs, 2-zone automatic climate control, remote start and a host of additional convenience features. There are 16 different Challenger models, each with its own list of "standard" equipment, but generally the higher up you go the more stuff you get. Hounds-tooth cloth seats are standard on SXT, R/T, R/T Shaker and R/T Scat Pack models. An 8-speed automatic transmission is standard on V6 models and optional on V8 models.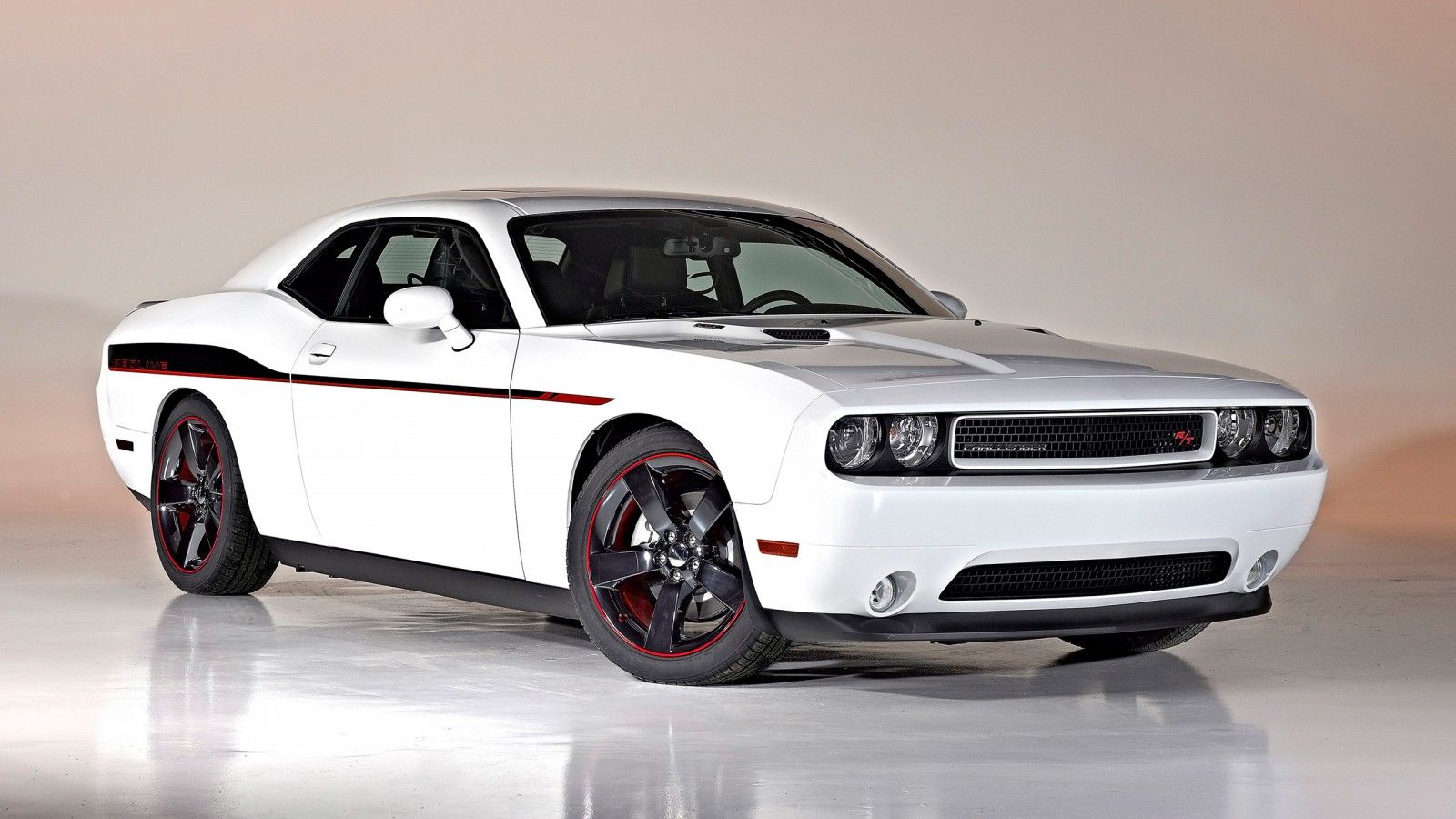 The Challenger GT adds all-wheel drive to V6 models, while Challenger R/T, R/T Plus, T/A, T/A Plus, RT/Shaker, R/T Plus Shaker get the 5.7-liter V8. We recommend the Performance Handling Package for 5.7-liter models to upgrade the suspension and brakes. Challenger R/T Scat Pack, T/A 392, 392 Hemi Scat Pack Shaker, and SRT 392 all come with the bigger V8 and generally nicer interiors and equipment levels. The supercharged SRT Hellcat and Hellcat Widebody are basically loaded from the factory. The (sold out) SRT Demon is actually stripped of its rear and passenger seats, although both can be added for $ 1. We recommend the Uconnect 8.4 system, which enhances the infotainment with a bigger screen and navigation.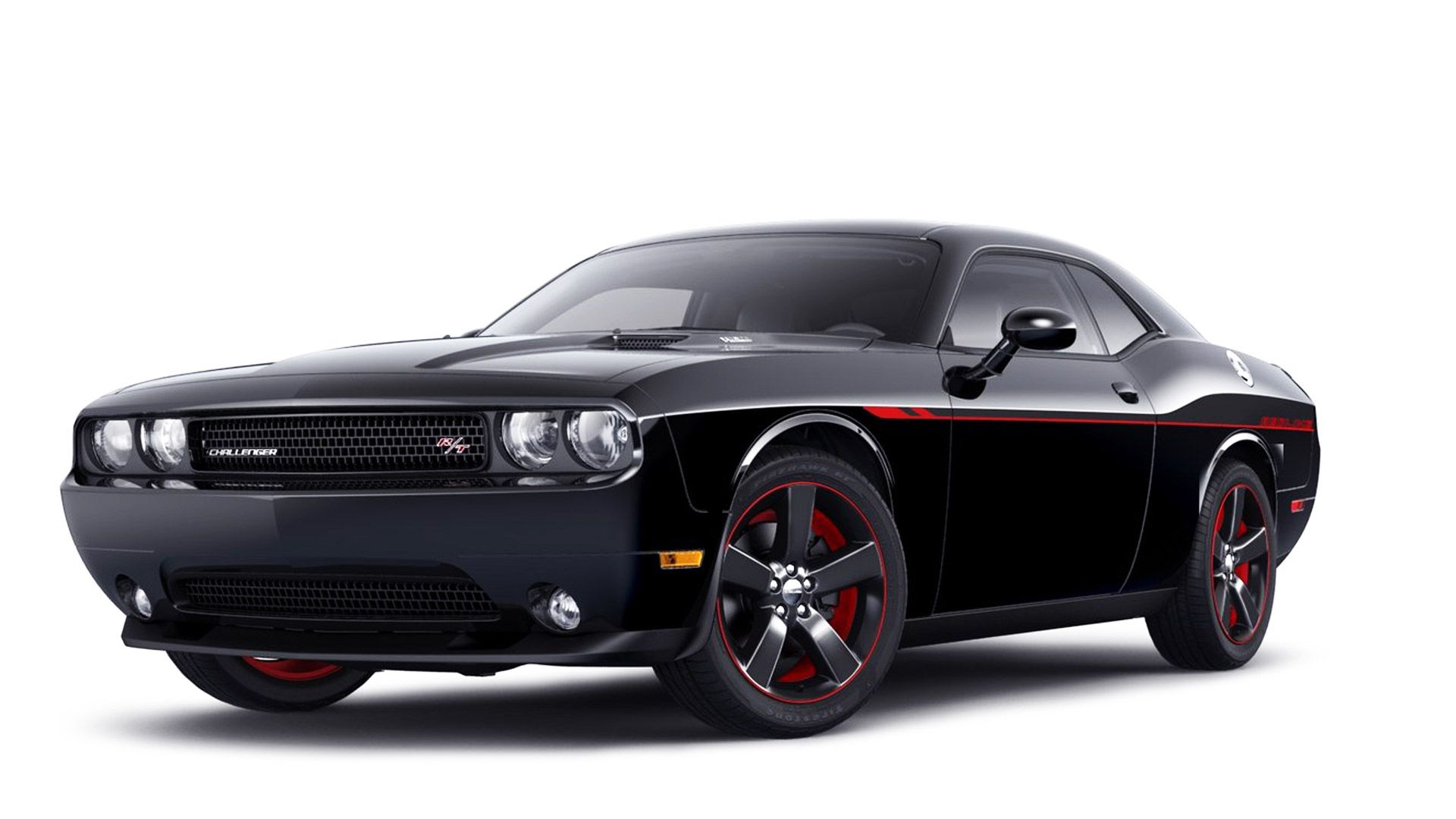 The 3.6-liter V6 in SXT and GT models sends its 305 horsepower to either the rear or all four wheels through an 8-speed automatic transmission. The 5.7-liter V8 in the R/T and T/A variants makes 375 horsepower with a 6-speed manual transmission or 372 with the 8-speed automatic. The R/T Scat Pack, 392 Hemi Scat Pack Shaker, T/A 392 and SRT 392 share the same 485-horsepower 6.4-liter V8. The SRT Hellcat adds a 6.2-liter supercharged V8 with 707 horsepower, which would make it the king of the hill if it weren't for the 840-horsepower (on race gas) SRT Demon. All V8-powered Challengers except the Demon can be ordered with a 6-speed manual transmission, but the 8-speed automatic doesn't shortchange performance. Obviously, none of these cars are fuel-economy kings, although the V6 models aren't bad.3.6-liter V6305 horsepower @ 6,350 rpm268 lb-ft of torque @ 4,800 rpmEPA city/highway fuel economy: 19/30 mpg (RWD), 18/27 mpg (AWD)5.7-liter Hemi V8372 horsepower @ 5,200 rpm (automatic)375 horsepower @ 5,150 rpm (manual)400 lb-ft of torque @ 4,400 rpm (automatic)410 lb-ft of torque @ 4,300 rpm (manual)EPA city/highway fuel economy: 16/25 mpg (automatic), 15/23 mpg (manual)6.4-liter Hemi V8485 horsepower @ 6,000 rpm475 lb-ft of torque @ 4,200 rpmEPA city/highway fuel economy: 15/25 mpg (automatic), 14/23 mpg (manual)6.2-liter supercharged Hemi V8 (SRT Hellcat)707 horsepower @ 6,000 rpm650 lb-ft of torque @ 4,000 rpmEPA city/highway fuel economy: 13/22 mpg (automatic), 13/21 mpg (manual)6.2-liter supercharged Hemi V8 (SRT Demon)808 horsepower @ 6,300 rpm (91 octane)840 horsepower @ 6,300 rpm (100 octane)717 lb-ft of torque @ 4,500 rpm (91 octane)770 lb-ft of torque @ 4,500 rpm (100 octane)EPA city/highway fuel economy: 13/22 mpg
The Manufacturer's Suggested Retail Price on a base model Dodge Challenger SXT starts at about the $ 28,100 mark, including the $ 1,095 destination charge, a lot of car for the money. Add about $ 6,000 for the all-wheel drive and higher equipment level of the GT. The nicely equipped R/T with the 5.7-liter V8 starts at about $ 34,500, while the R/T Scat Pack and its 6.4-liter V8 starts at about $ 40,000. The SRT 392 is very nicely equipped, justifying its $ 50,500 price tag. Looked at one way, the $ 67,400 price of the 707-horsepower SRT Hellcat isn't cheap, but on the other hand, it's a heck of a bargain for that much power. The SRT Demon lists for about $ 84,400, but dealers aren't exactly beholden to that. Check the Fair Purchase Price on to see what others in your area paid, and note that the Challenger bucks the trend of low resale value on Dodges, holding its own against the Mustang and Camaro.Bonus Content: 2018 Chevrolet Camaro vs. 2018 Dodge Challenger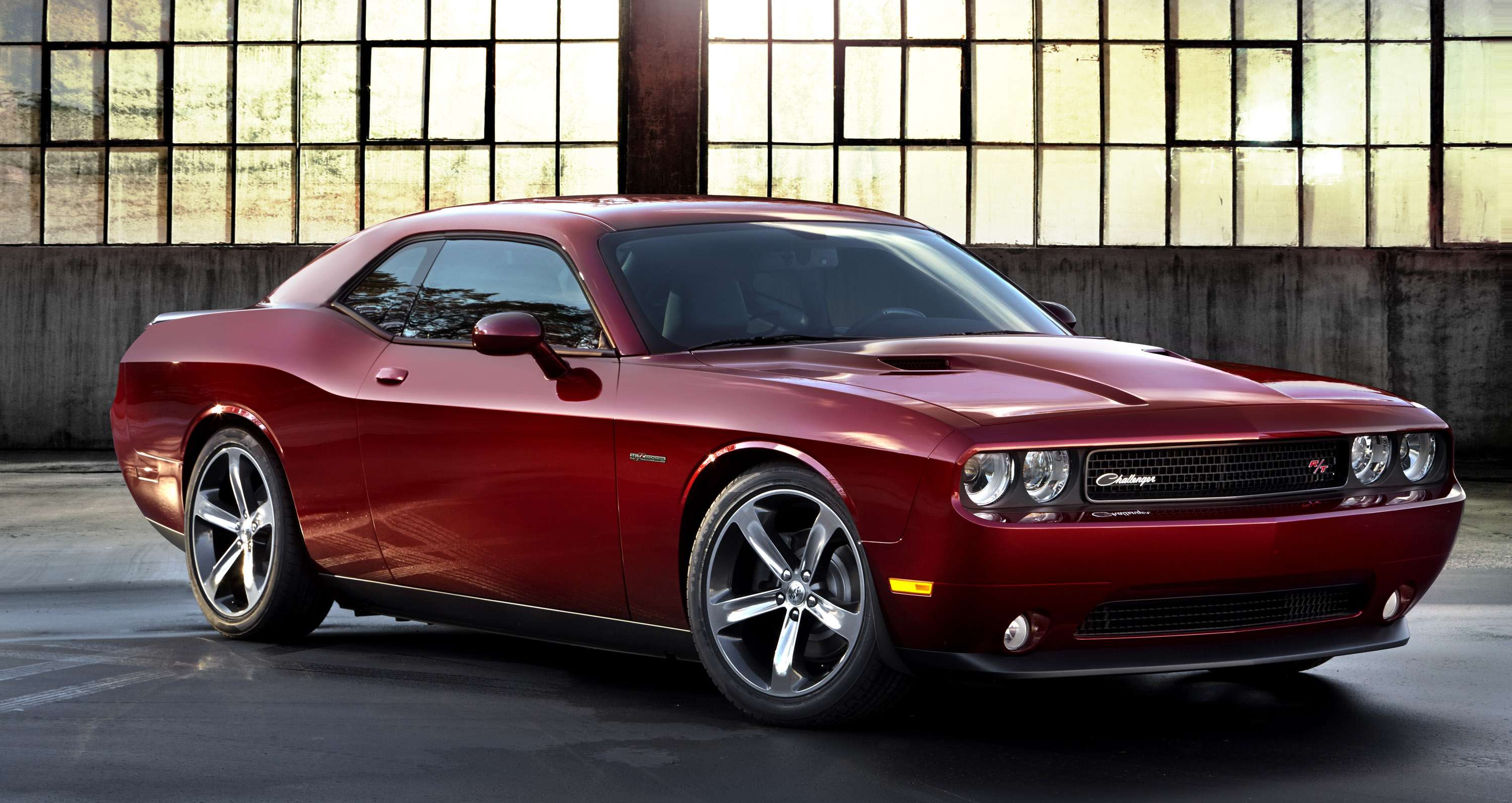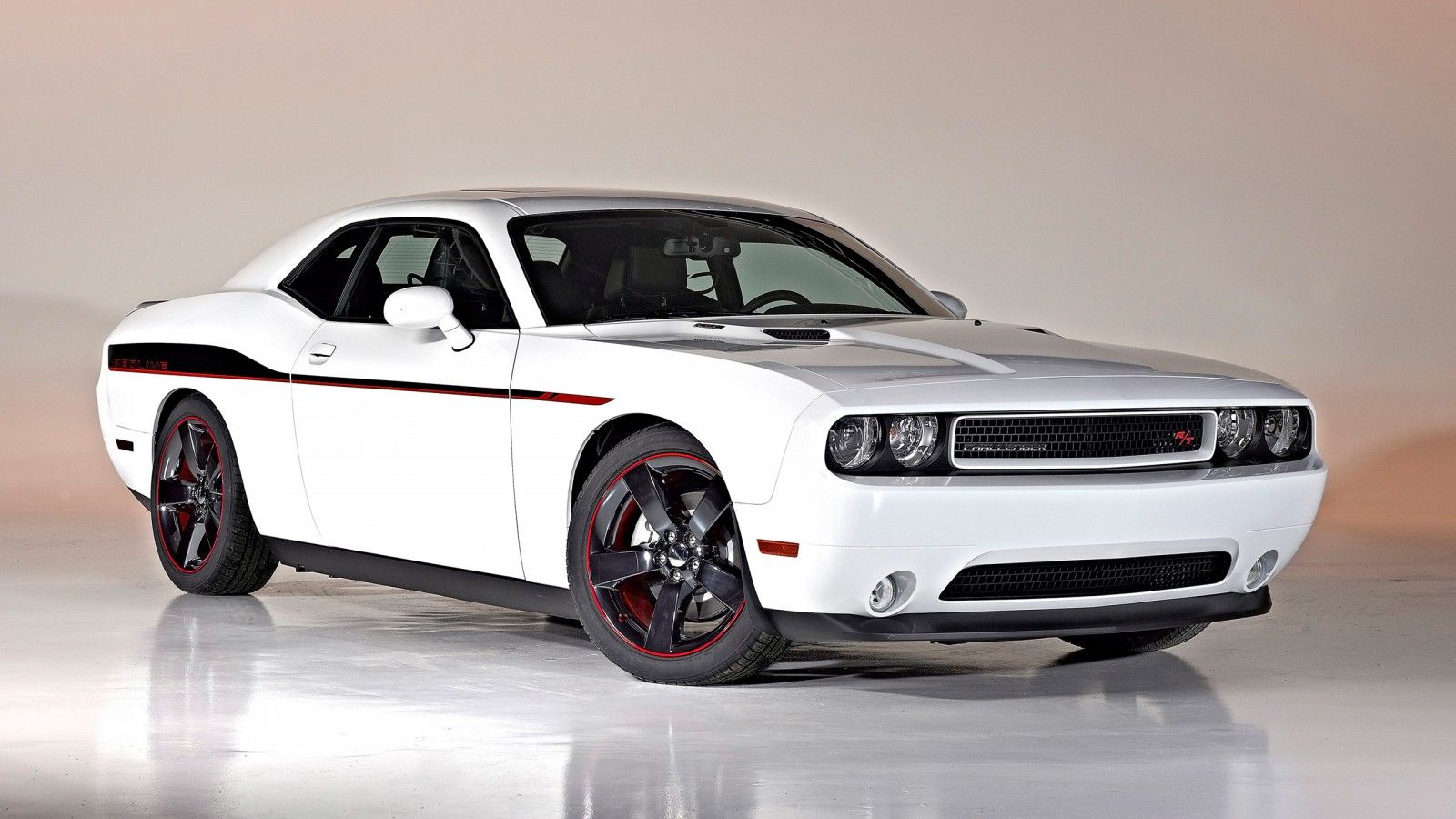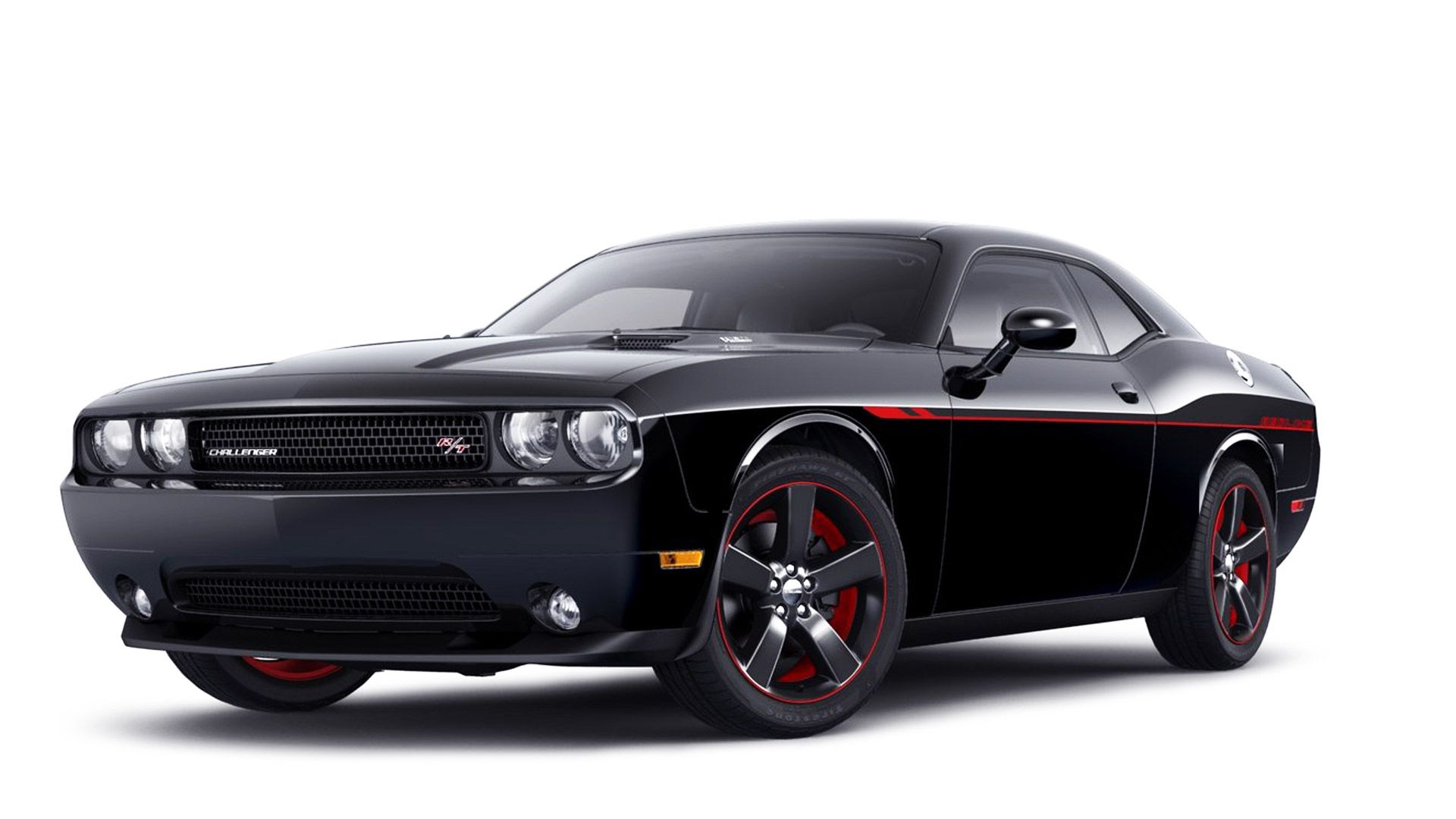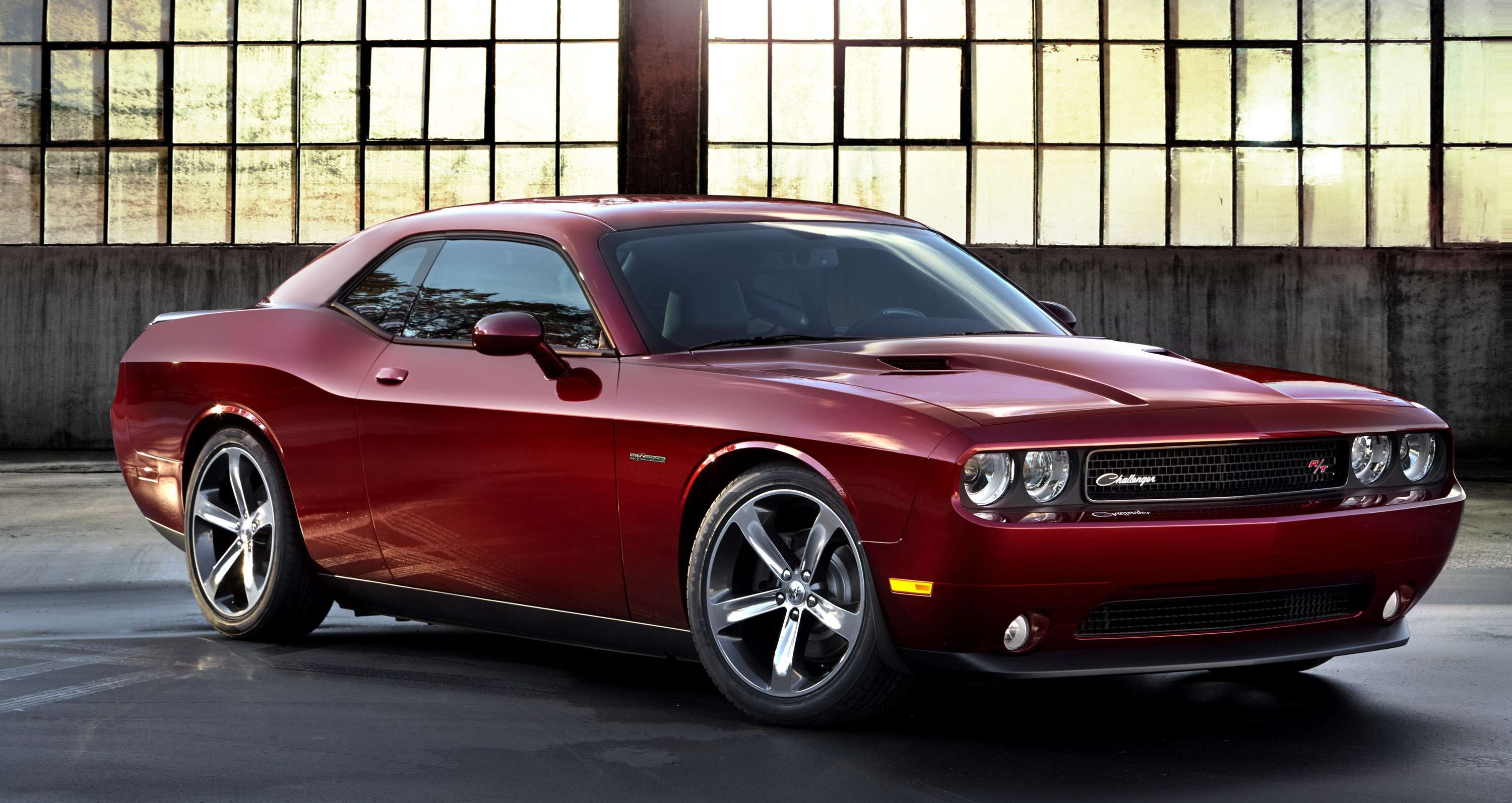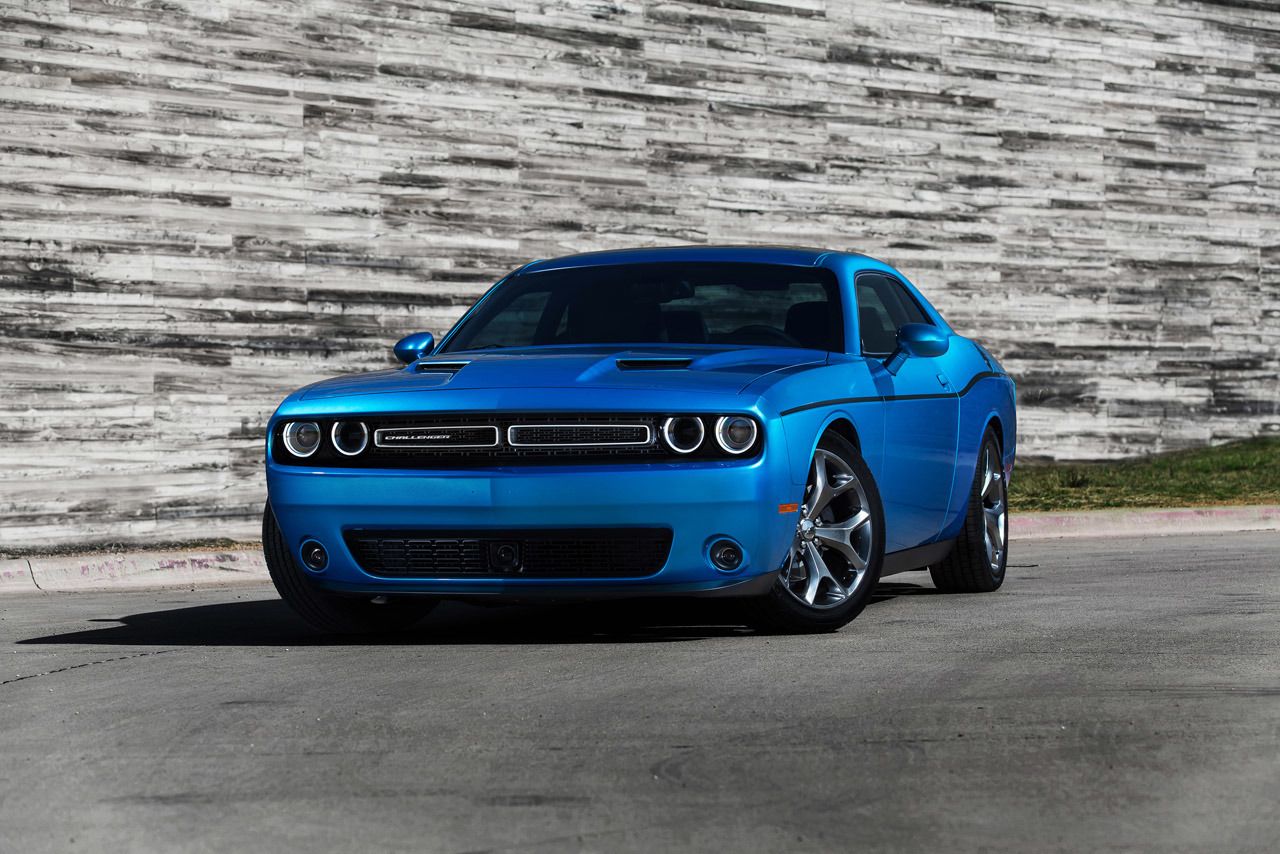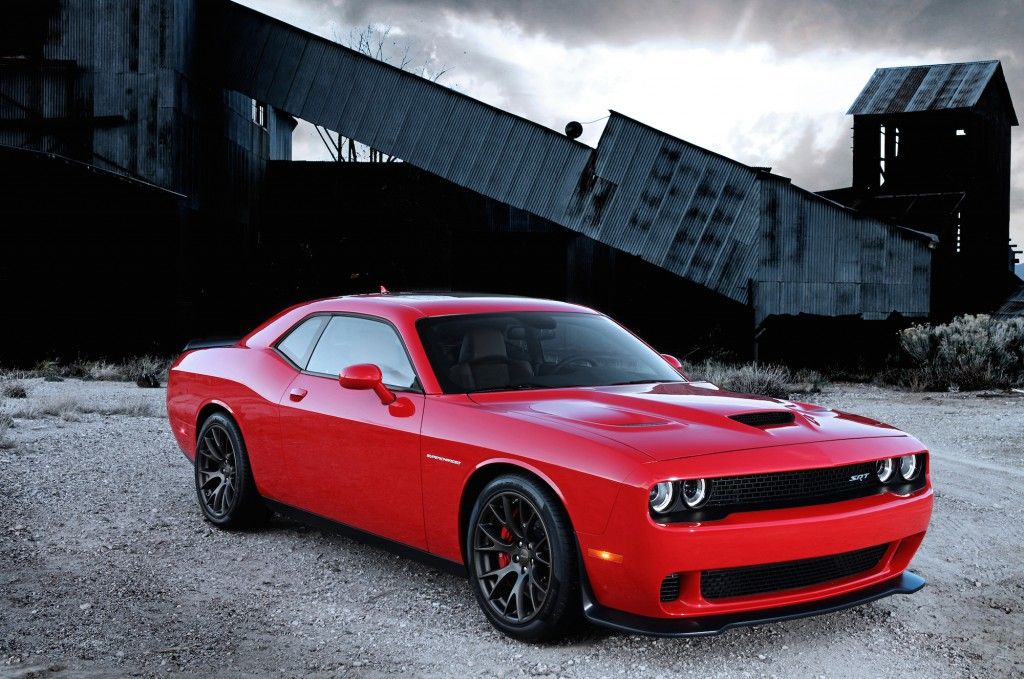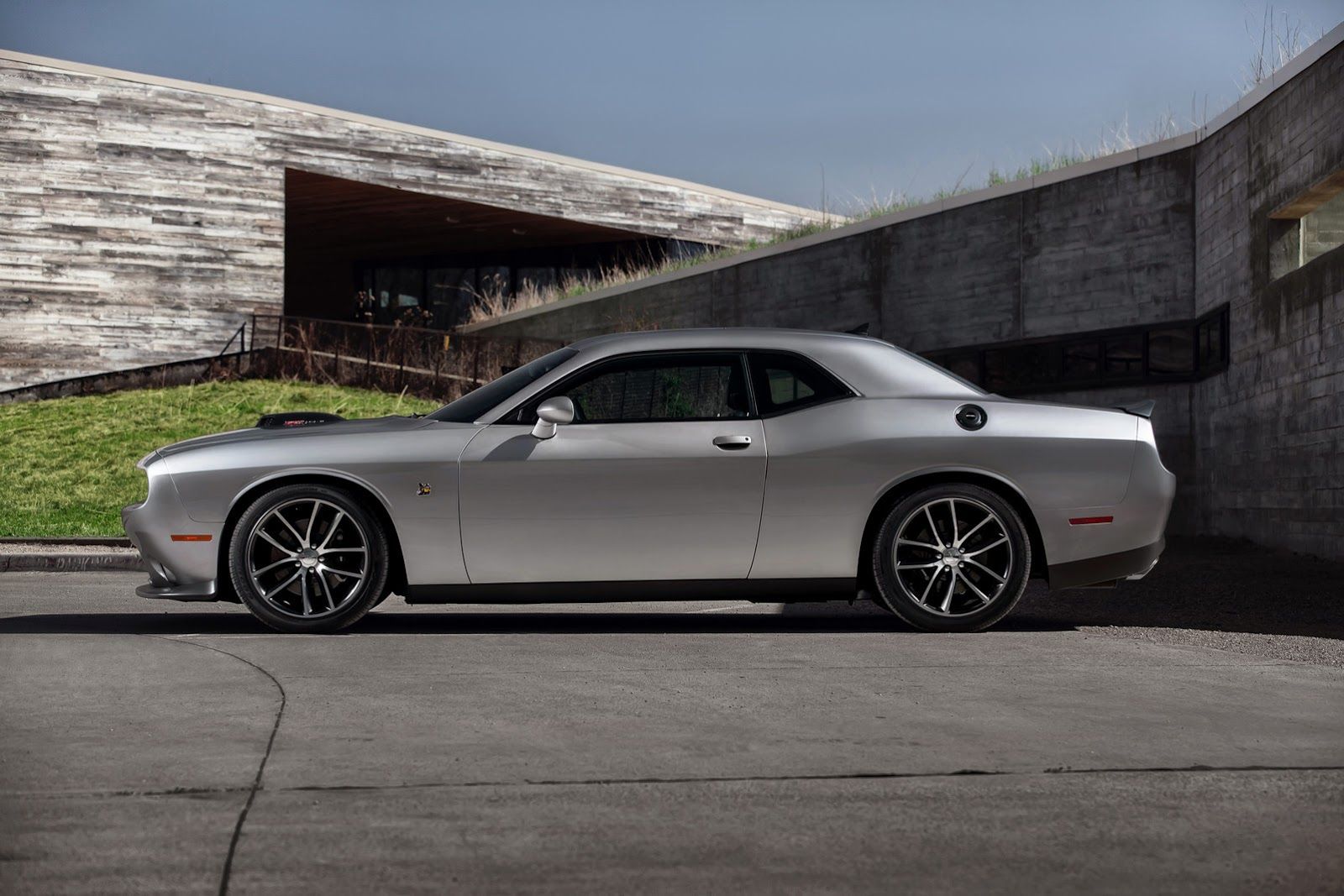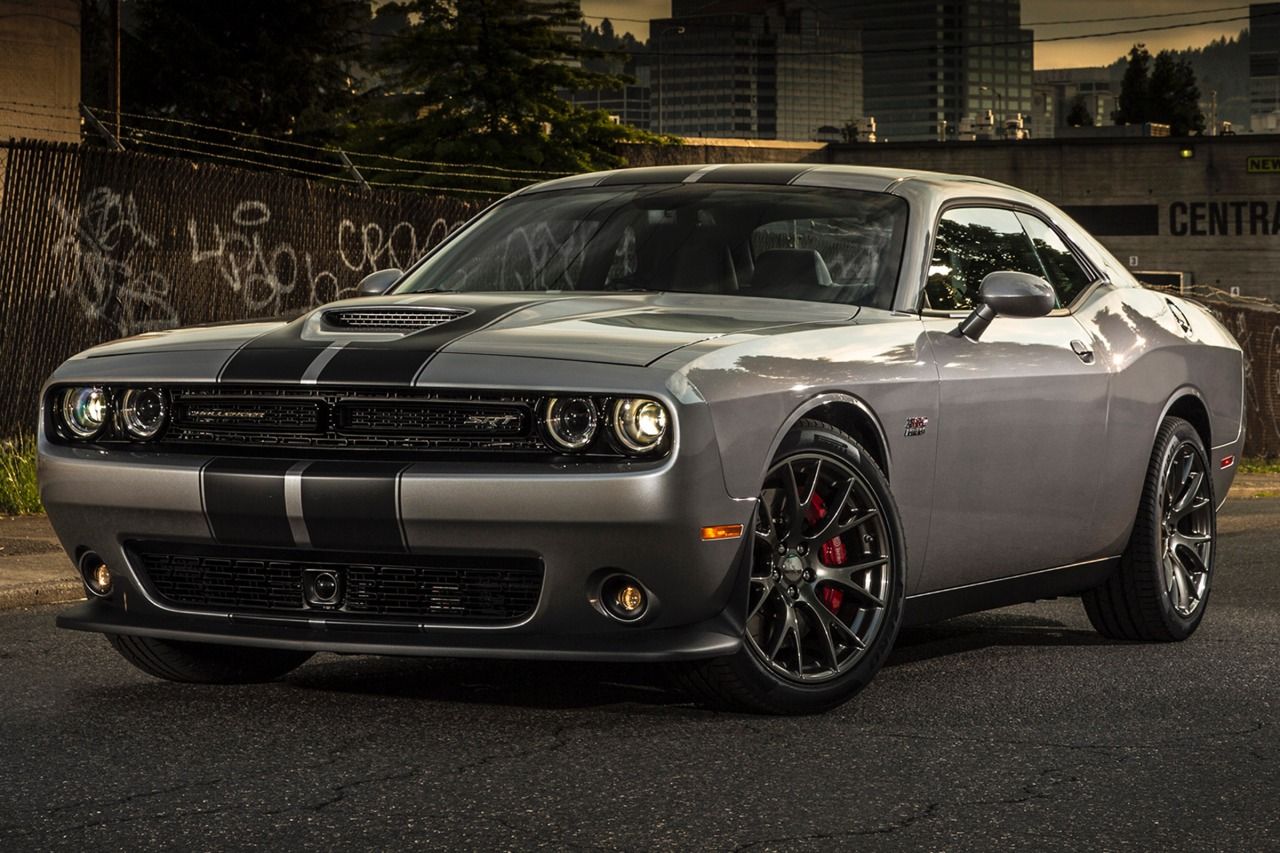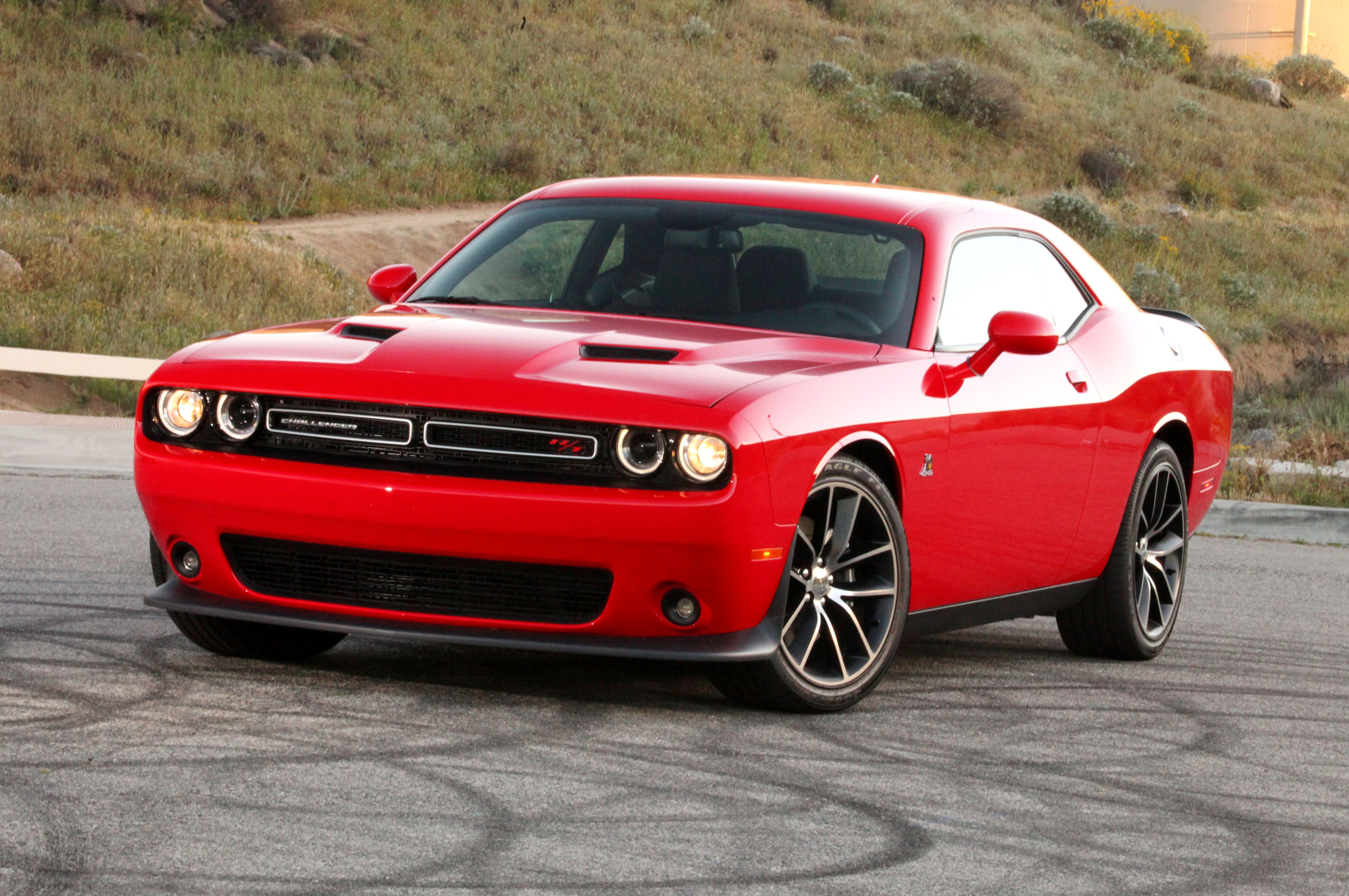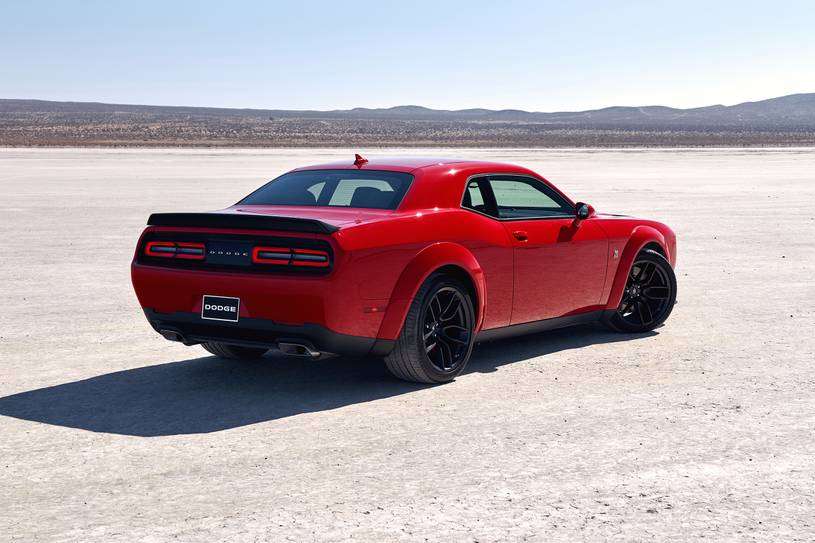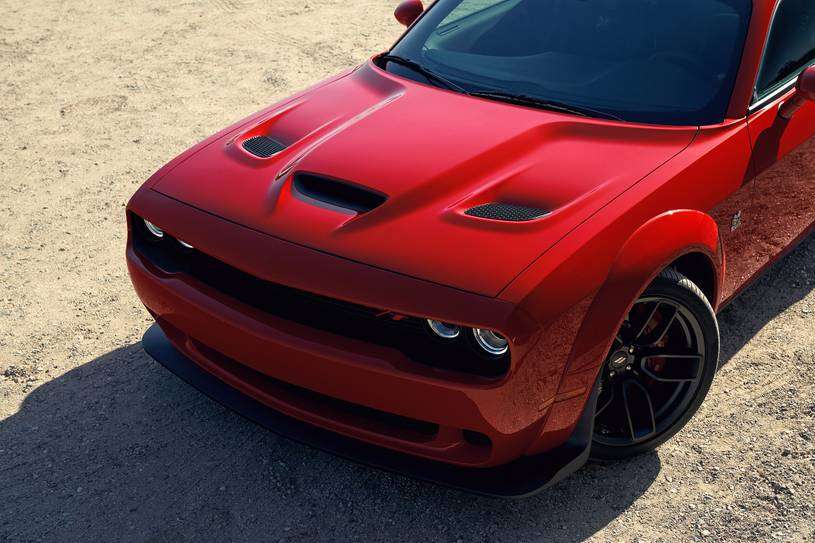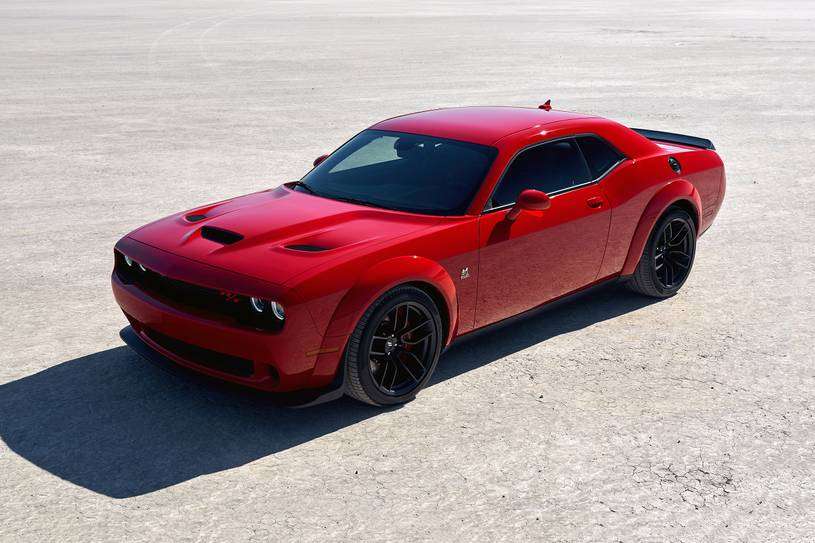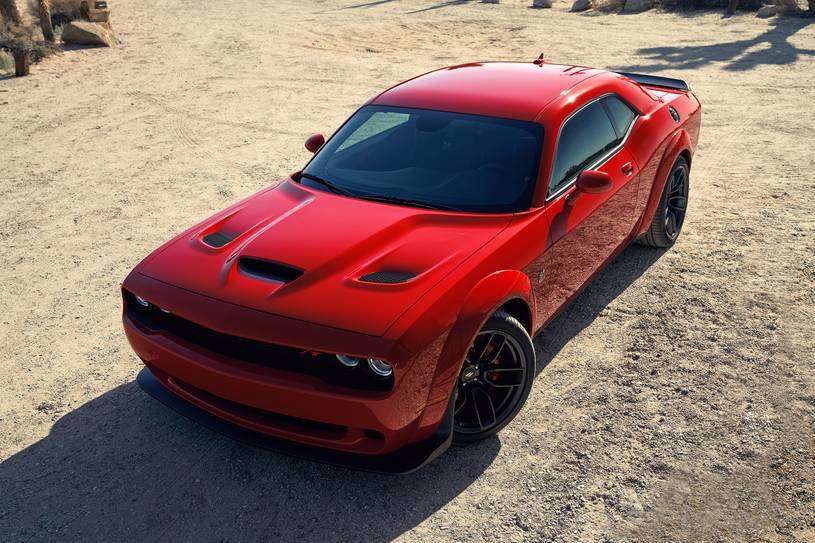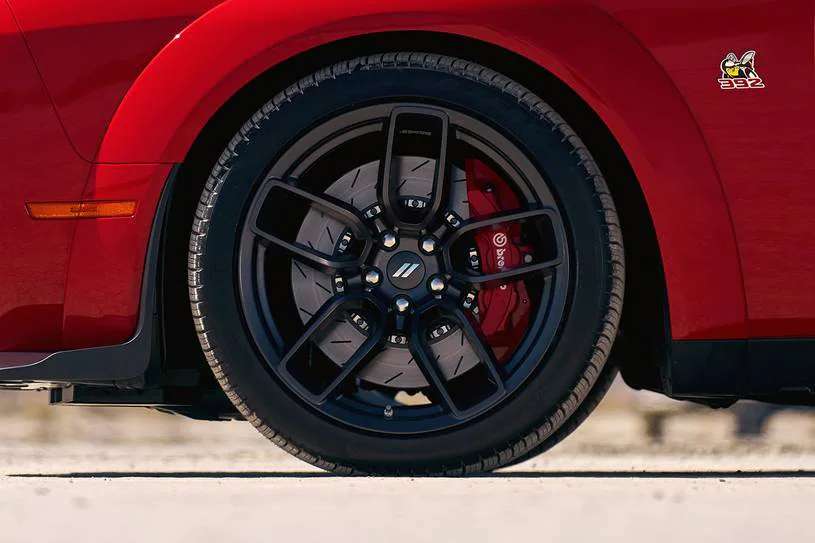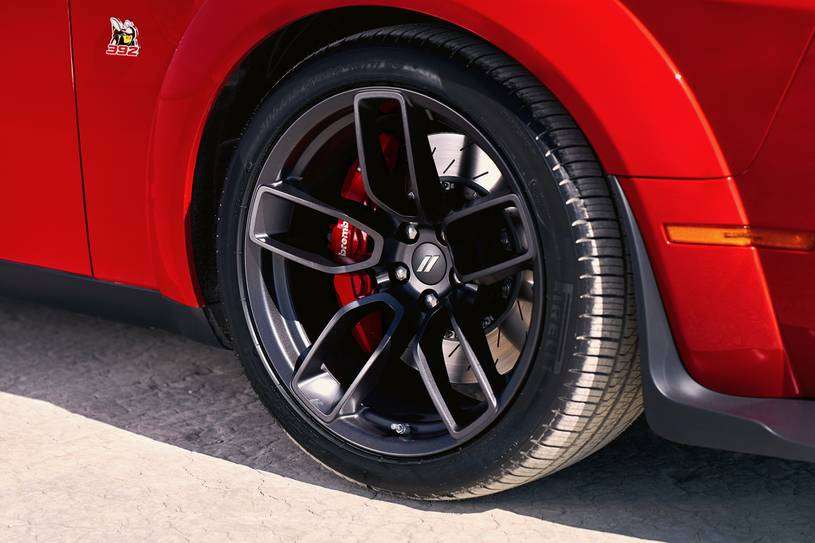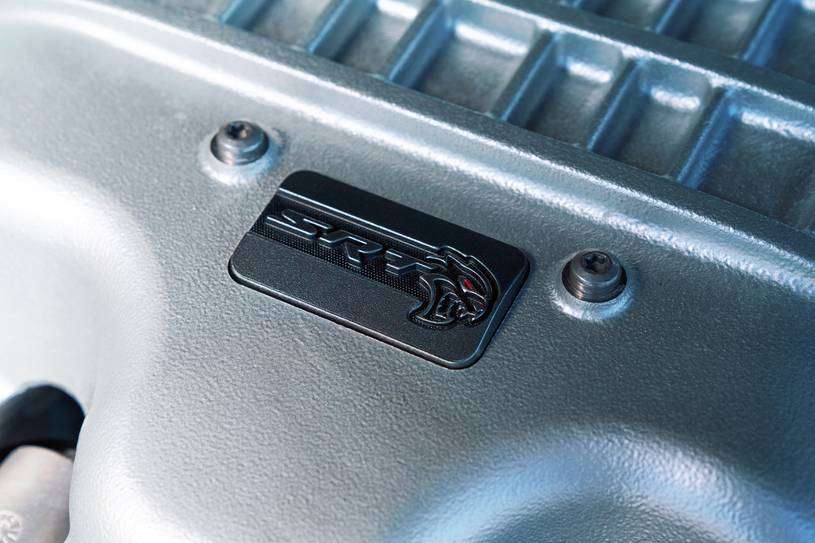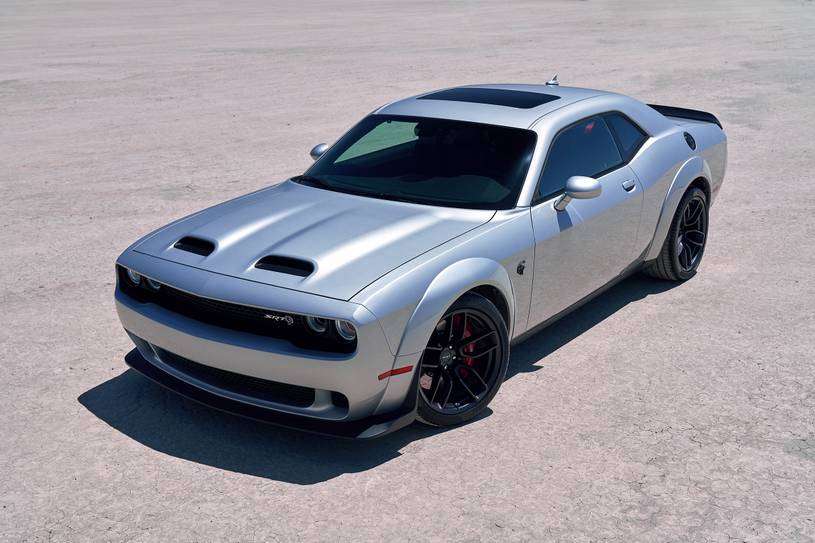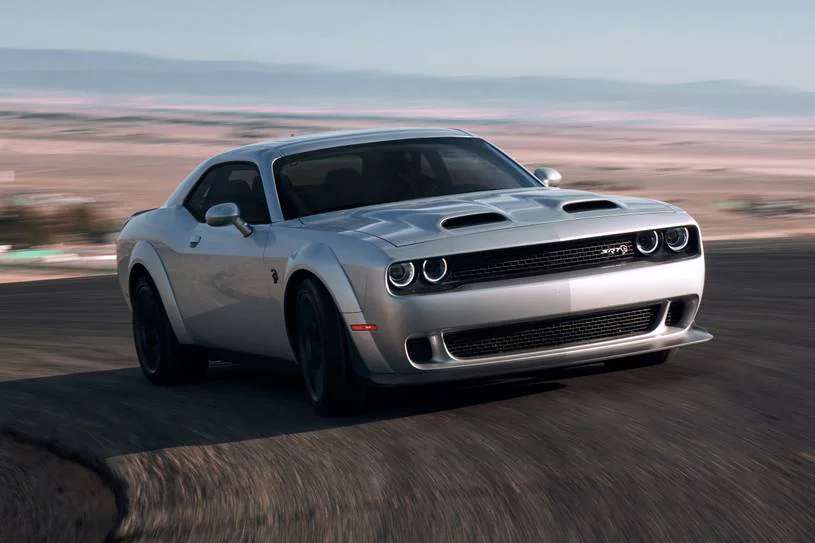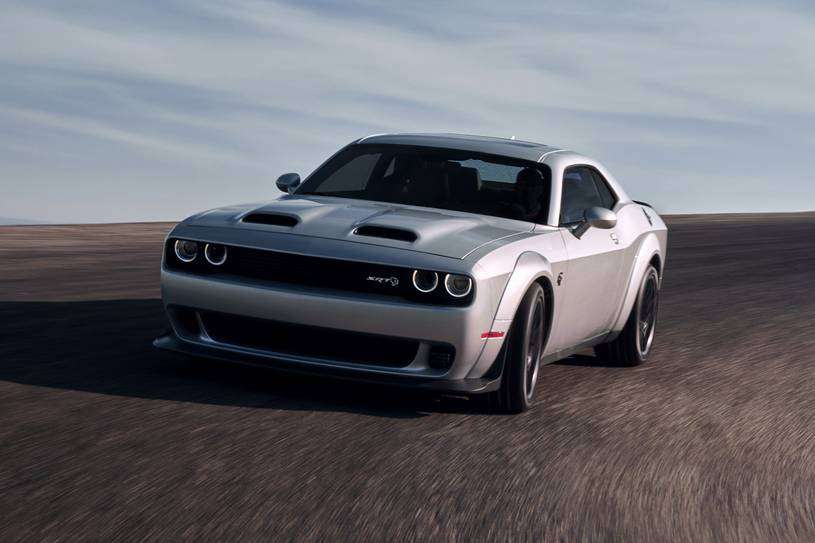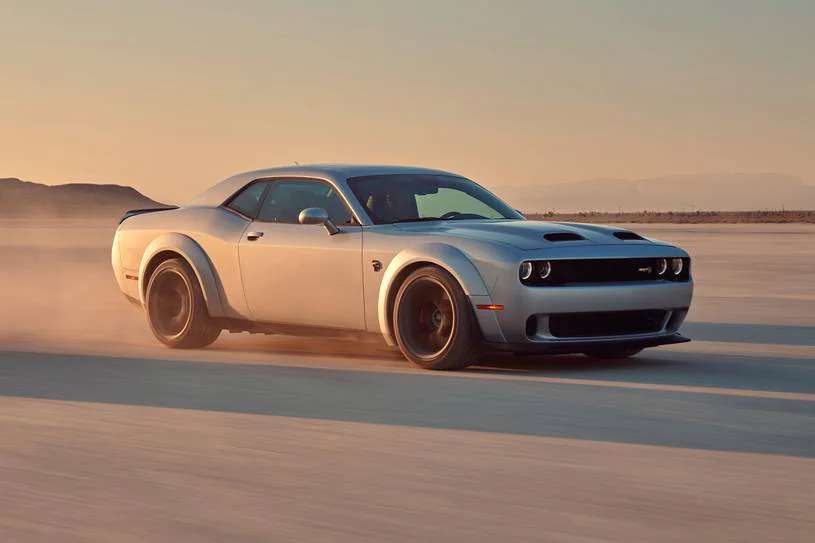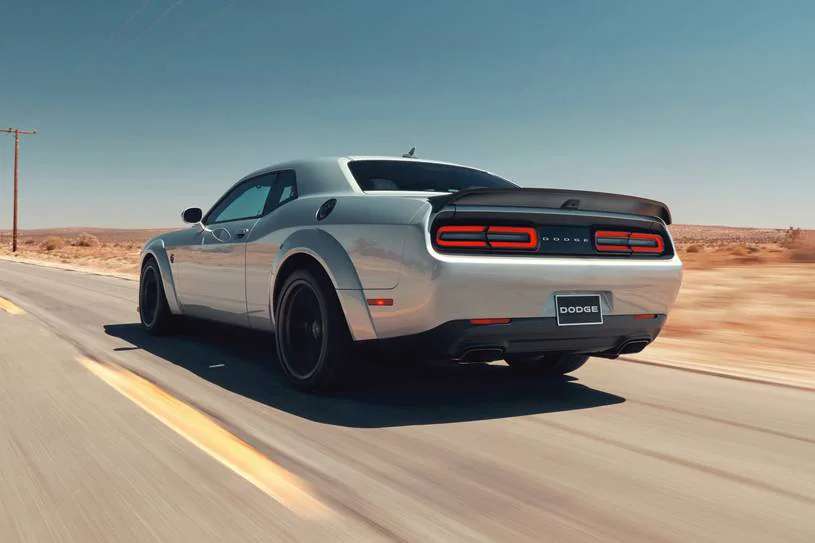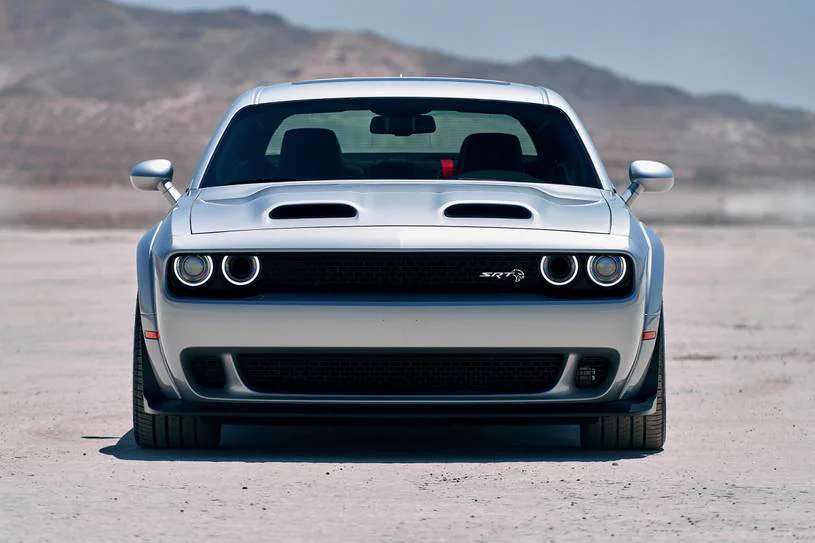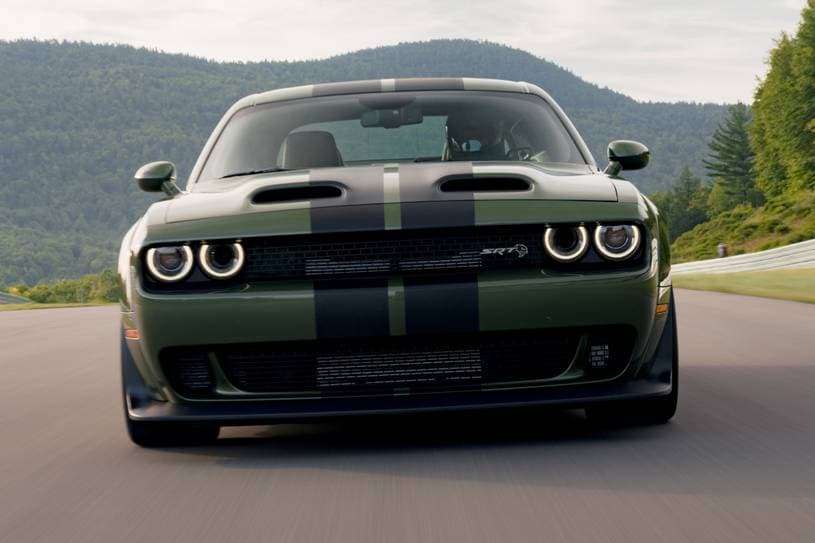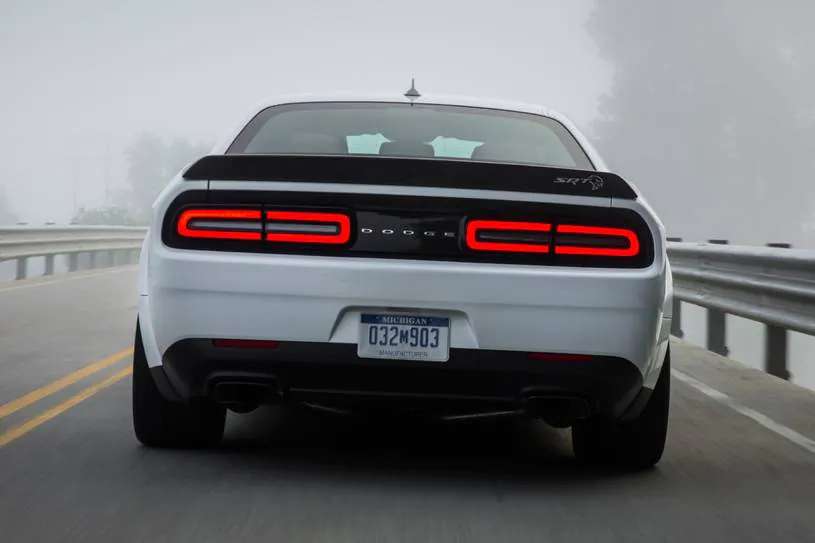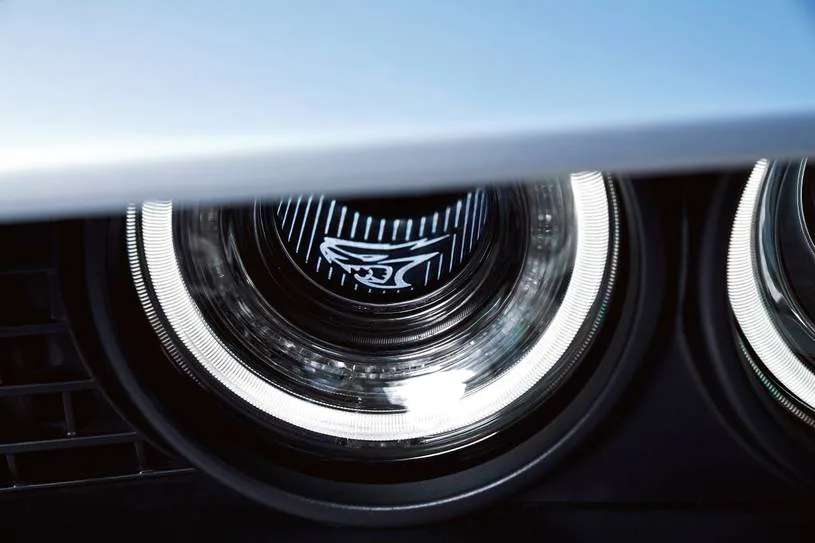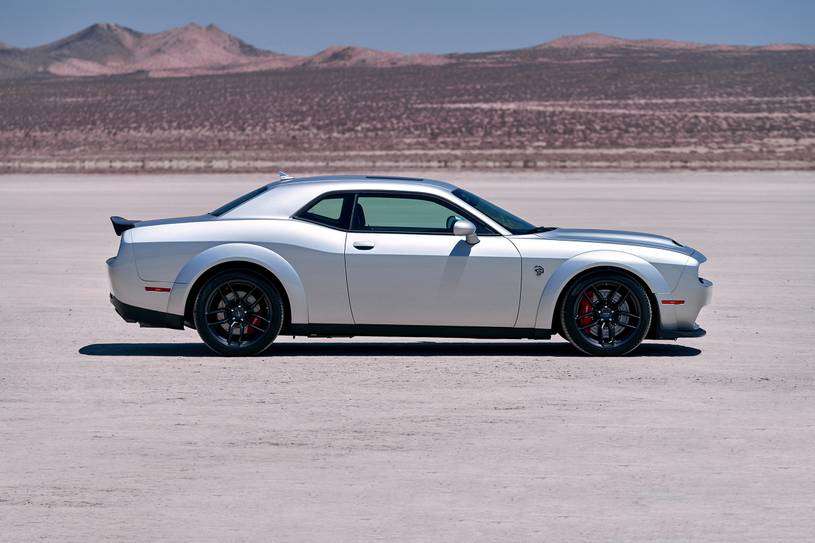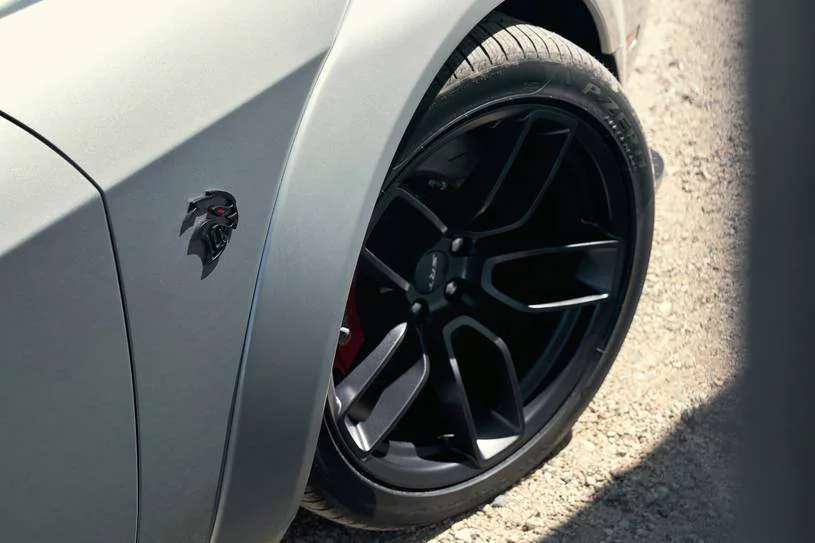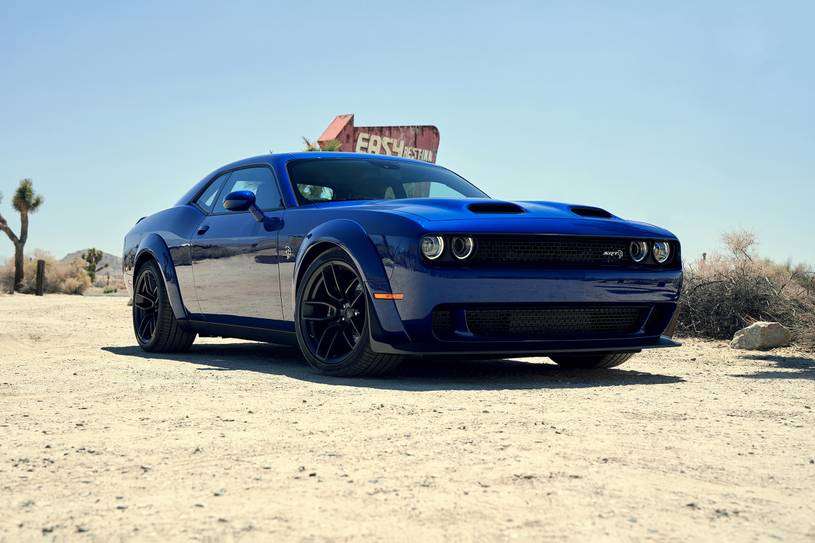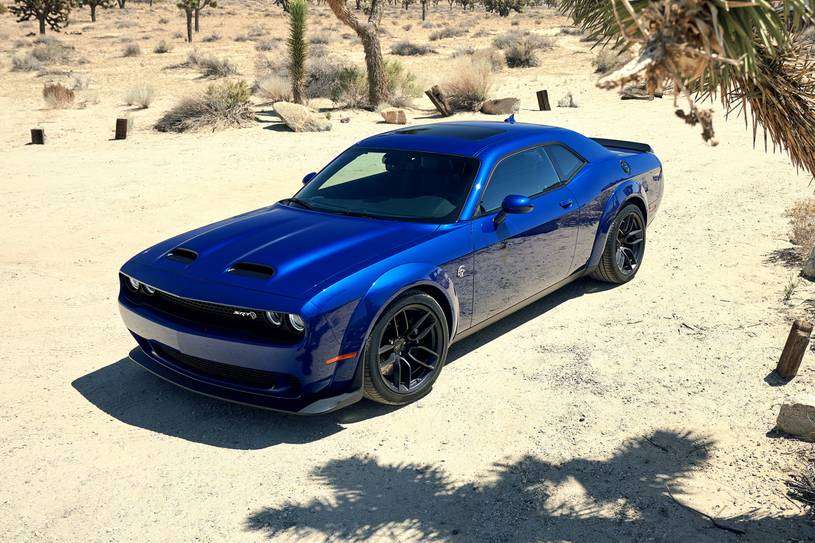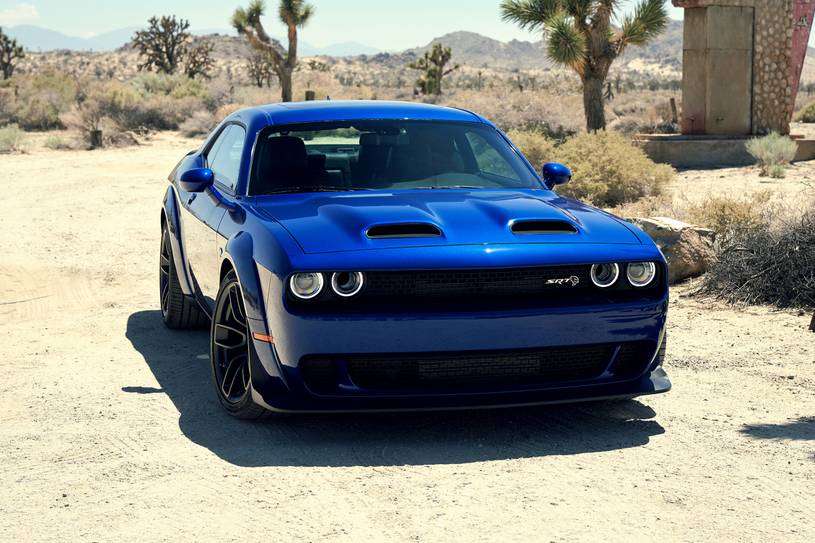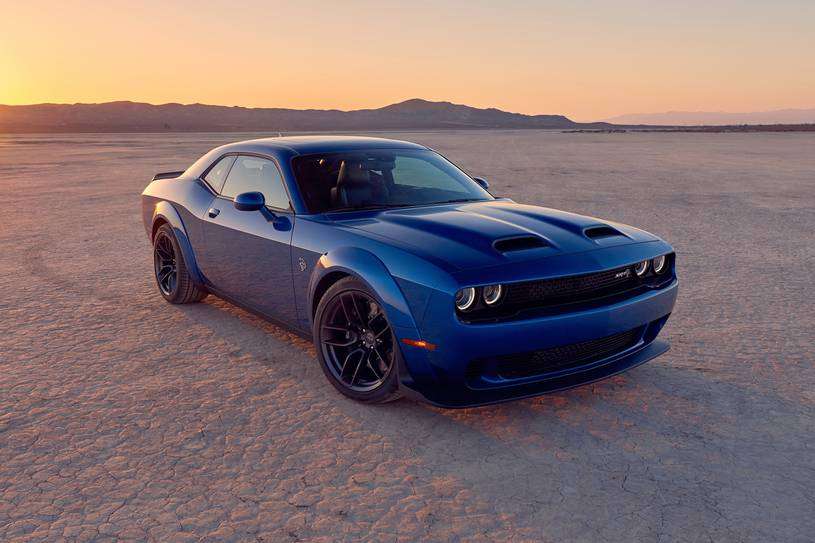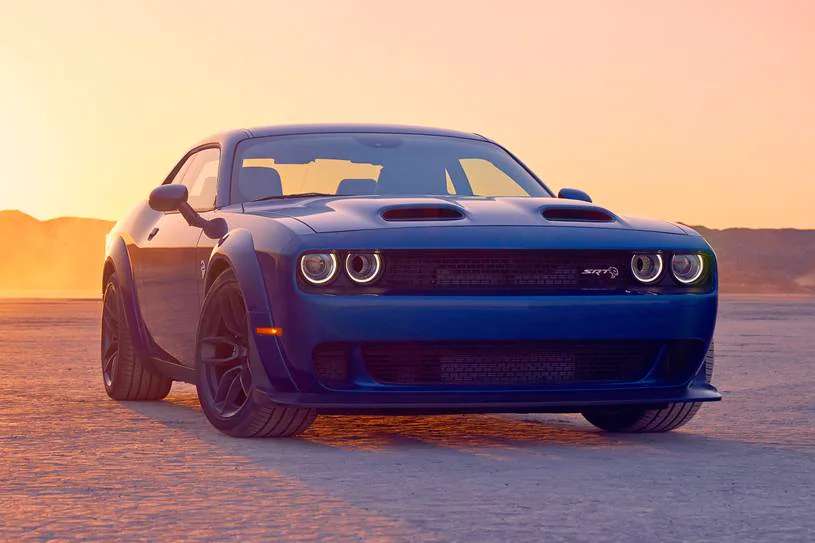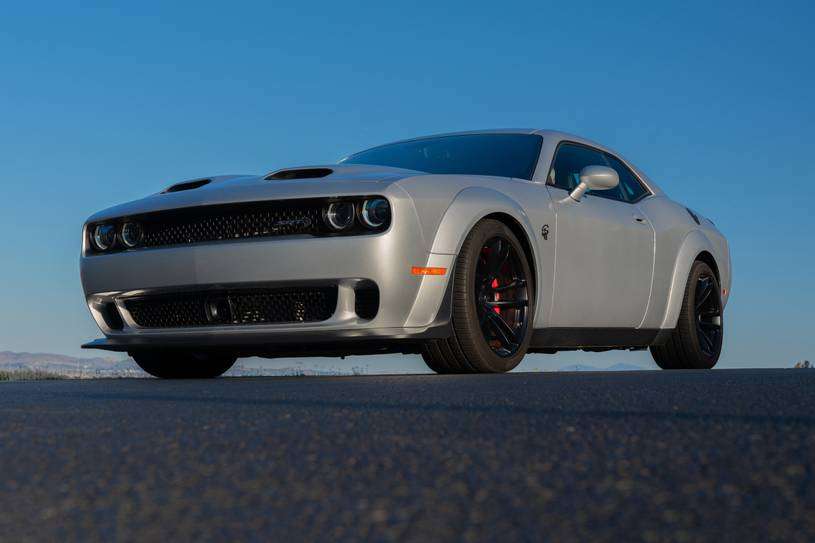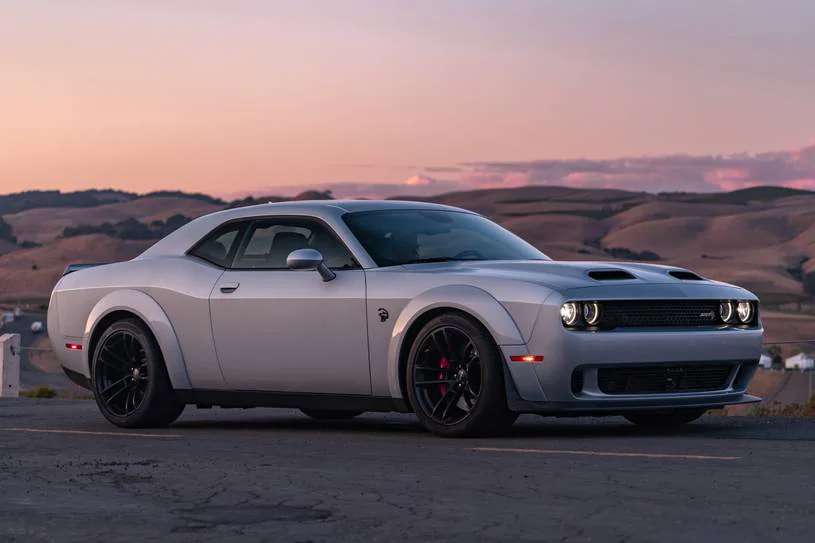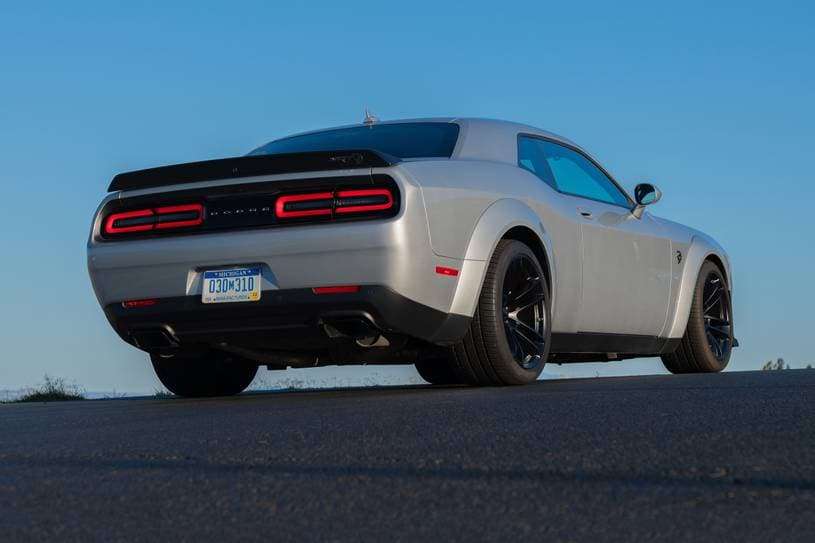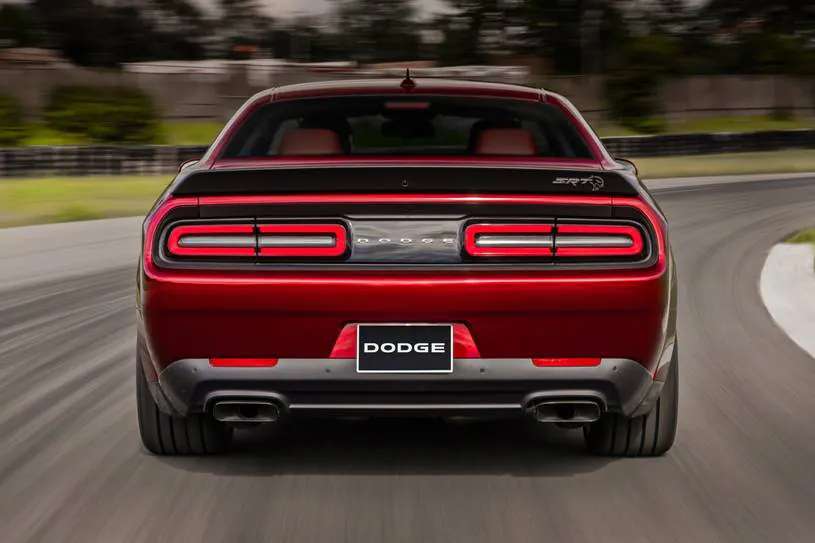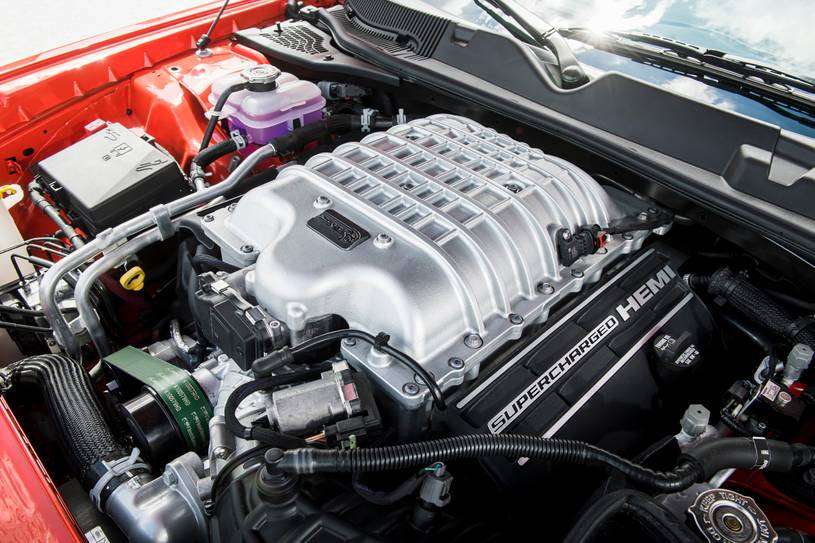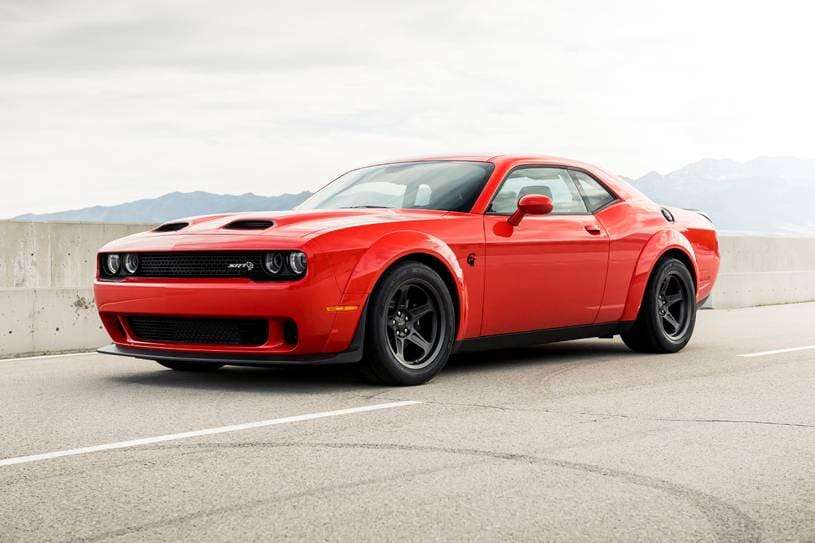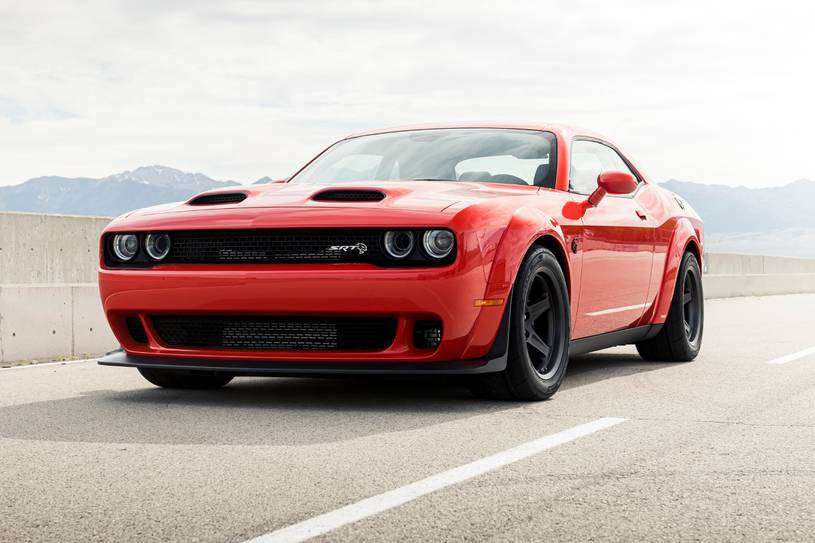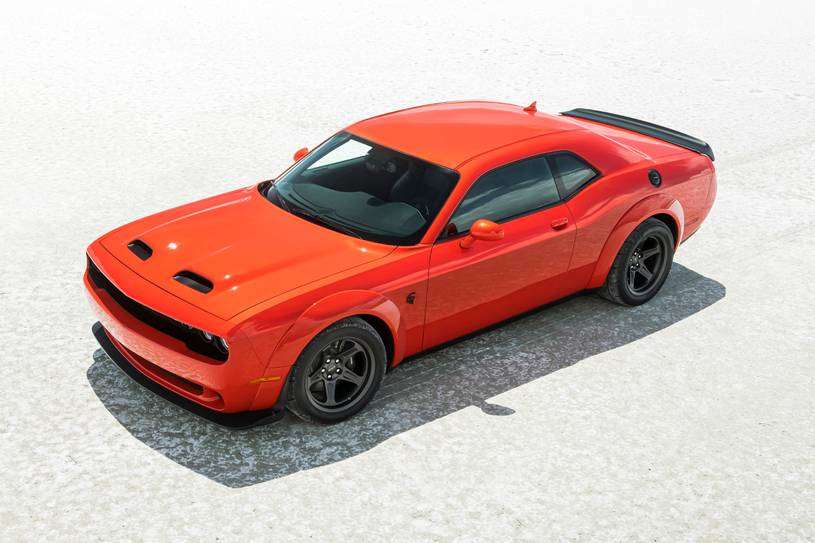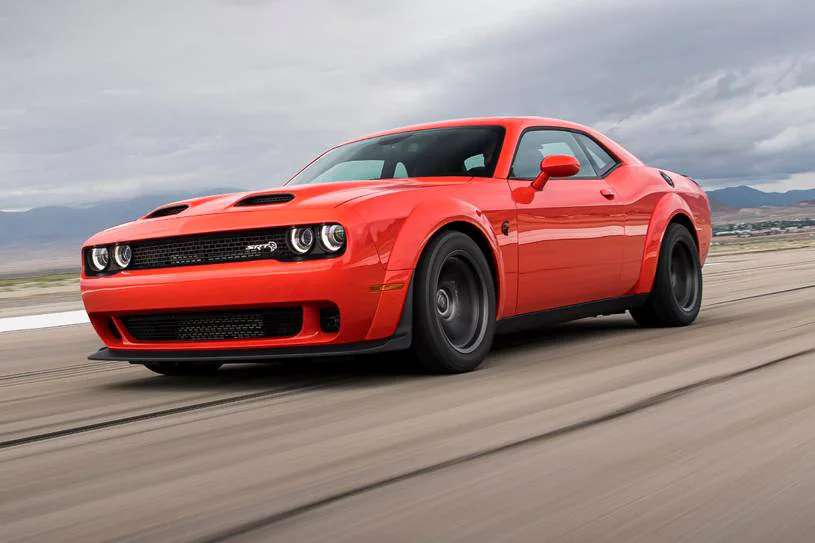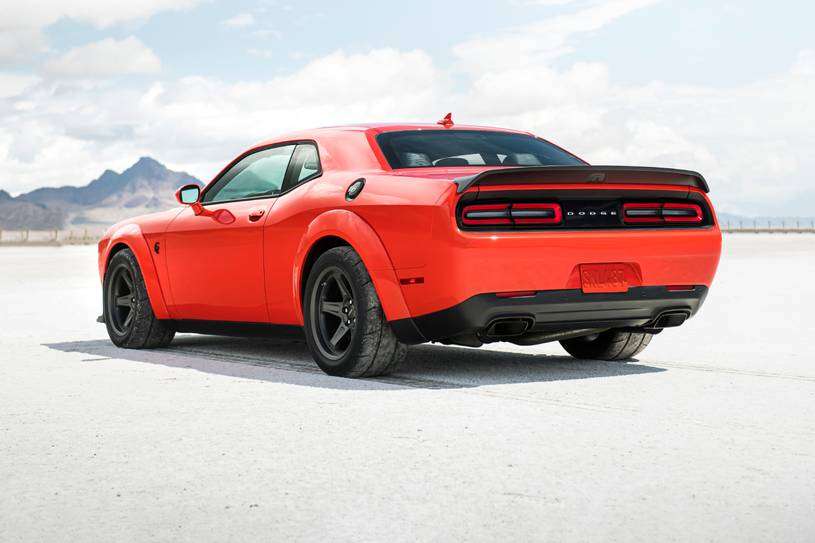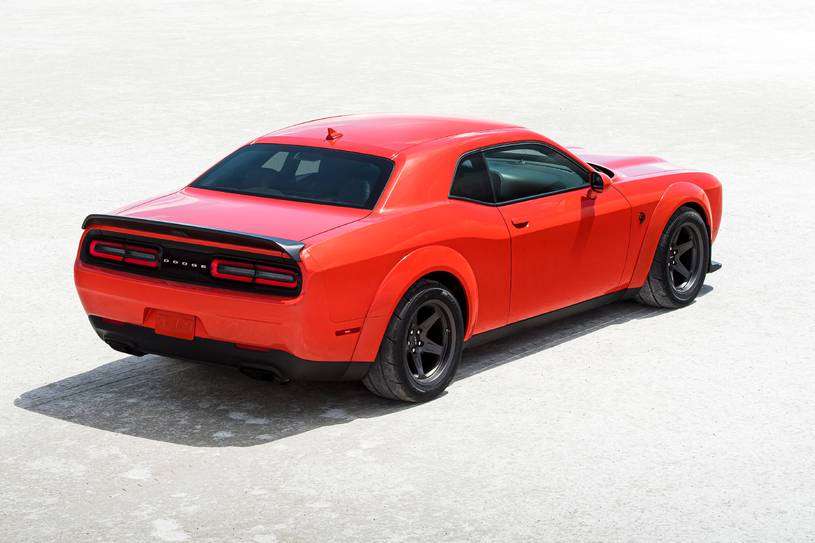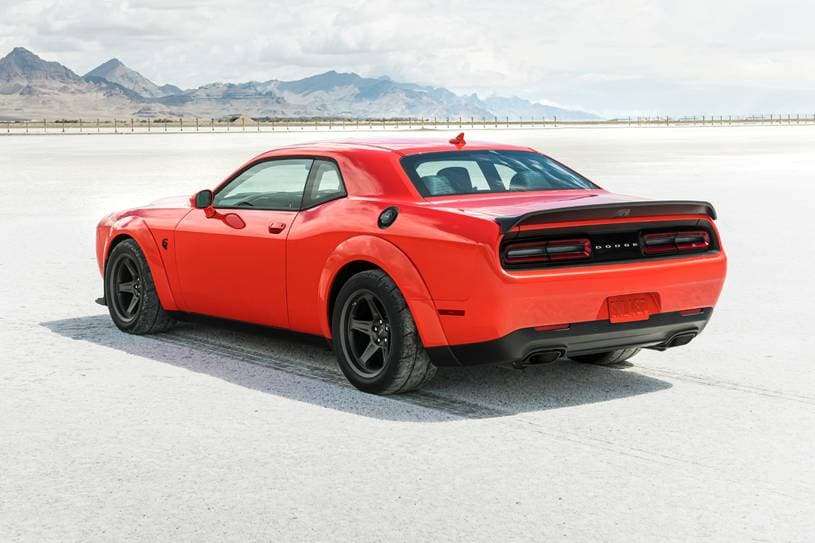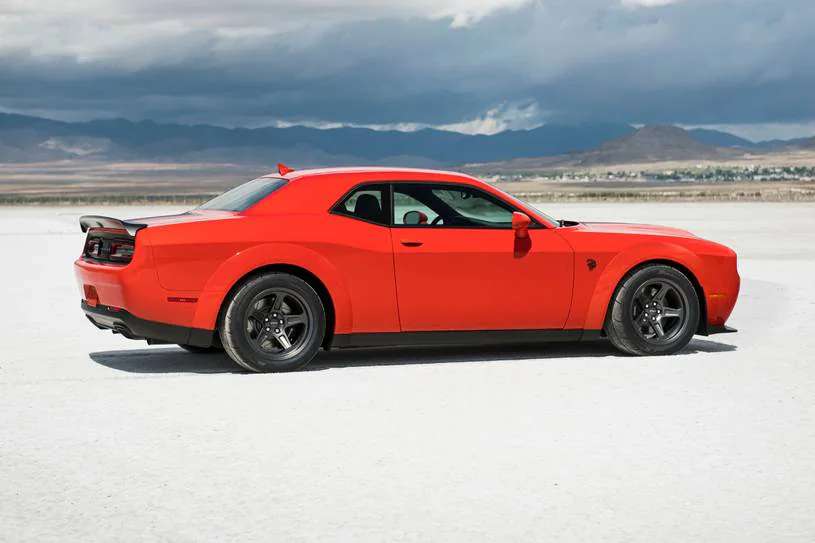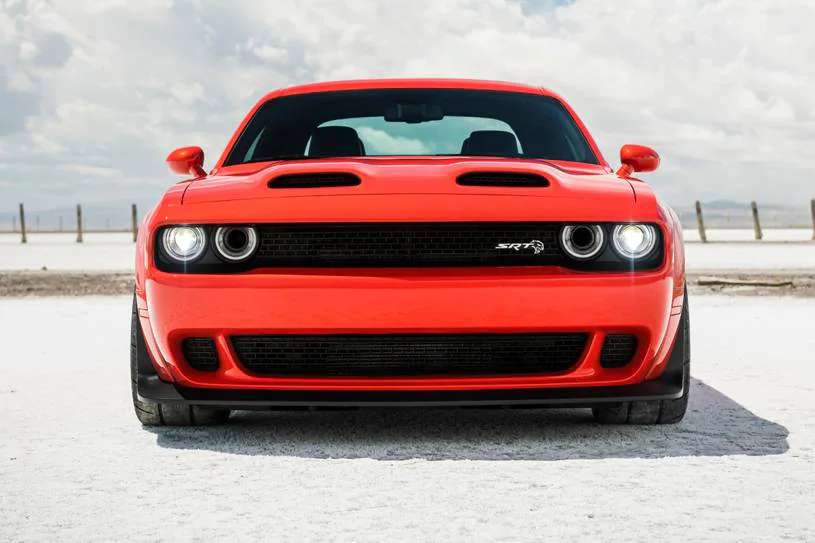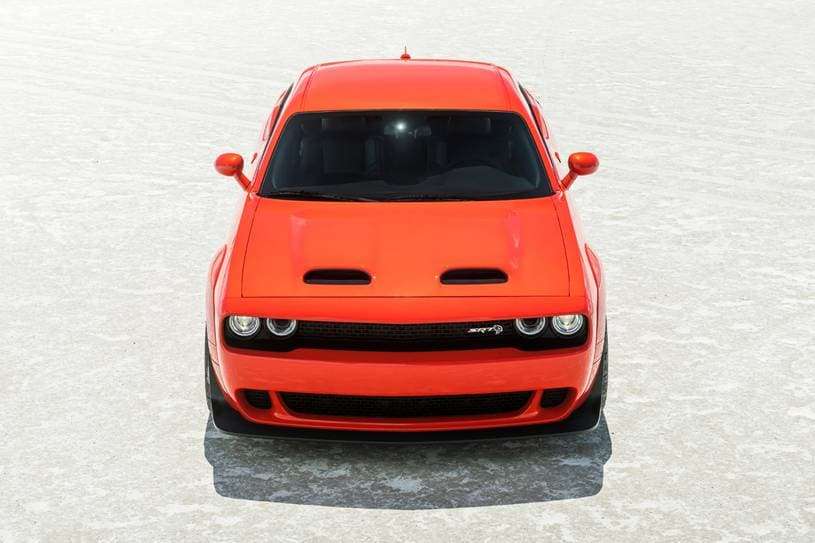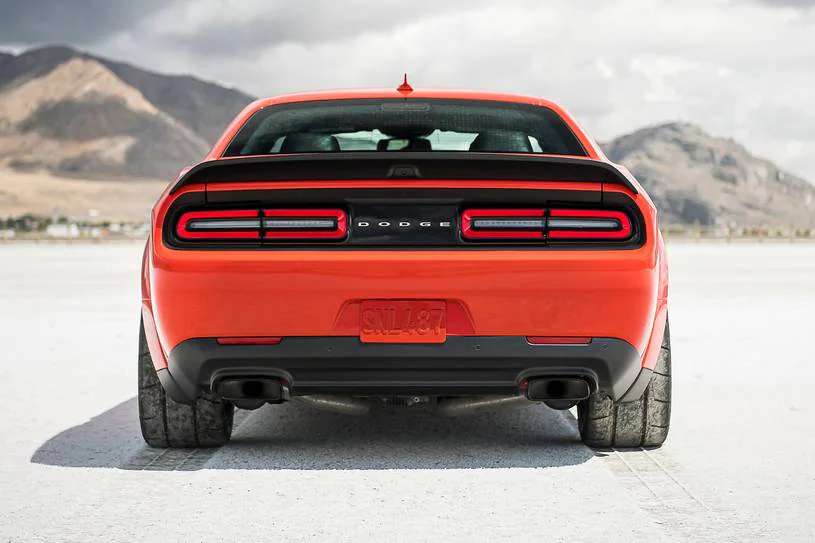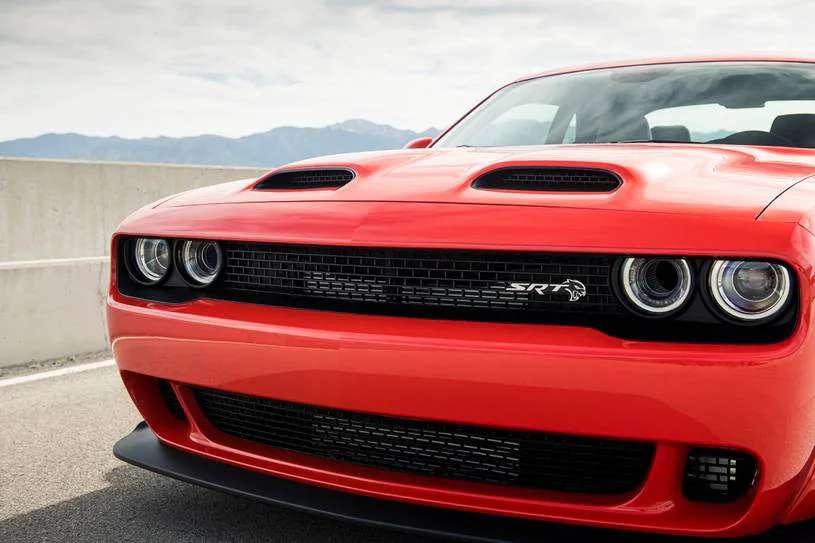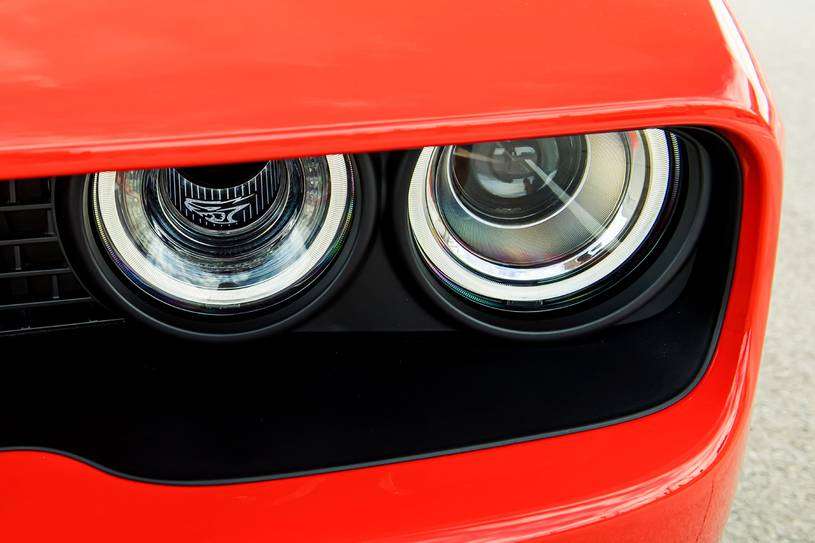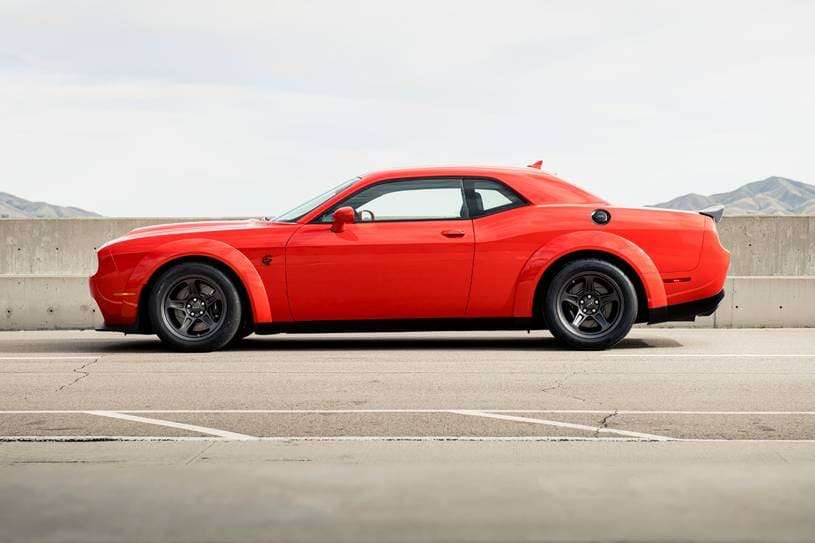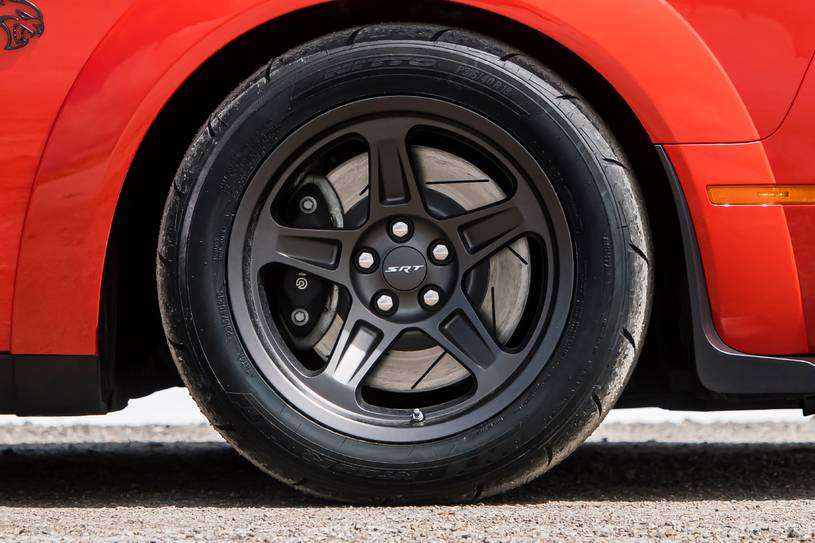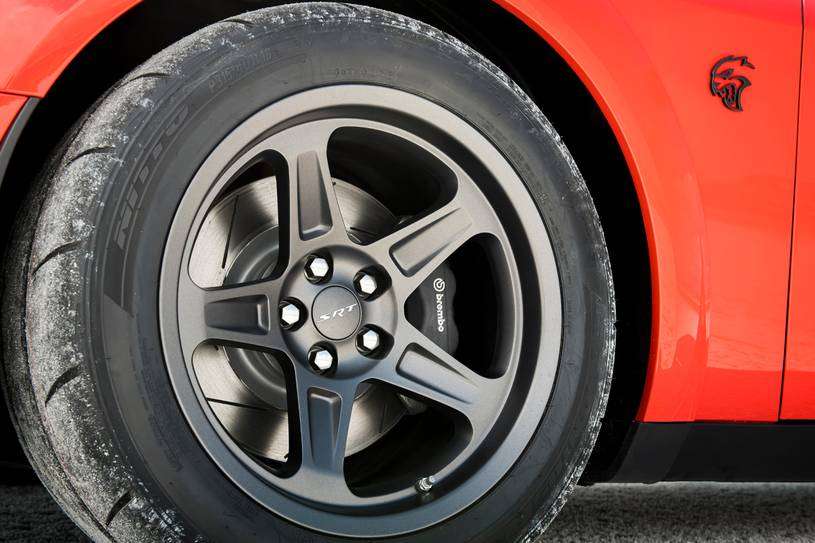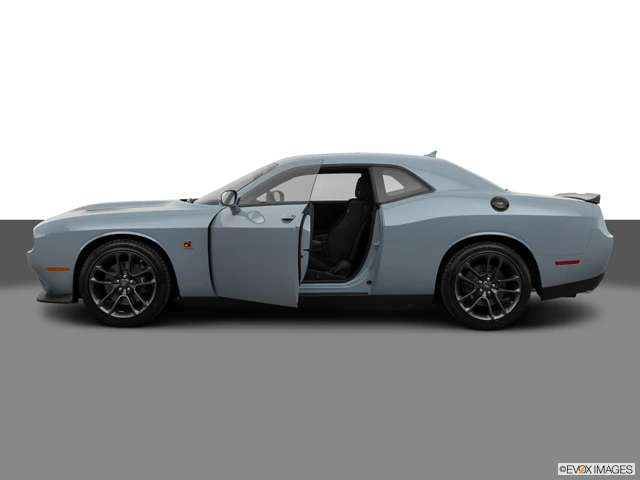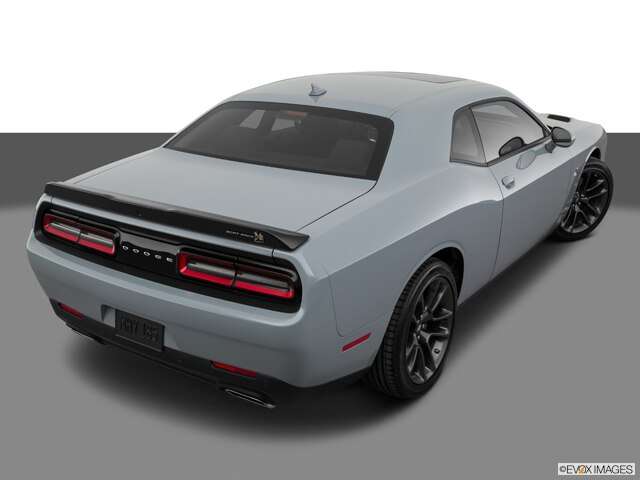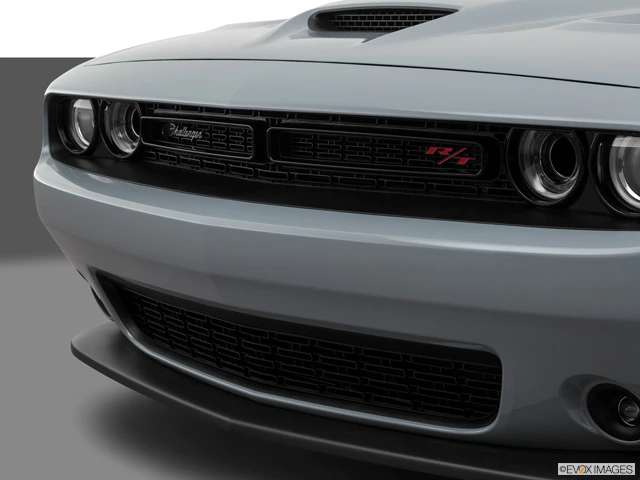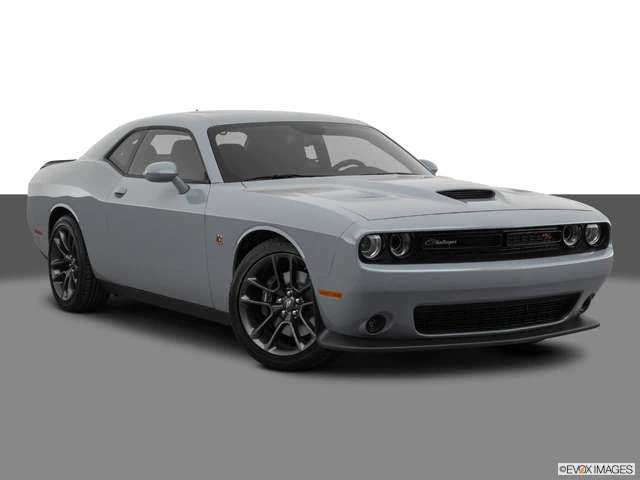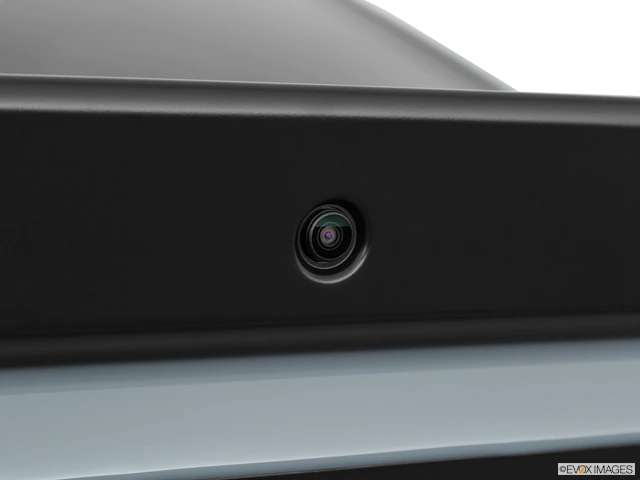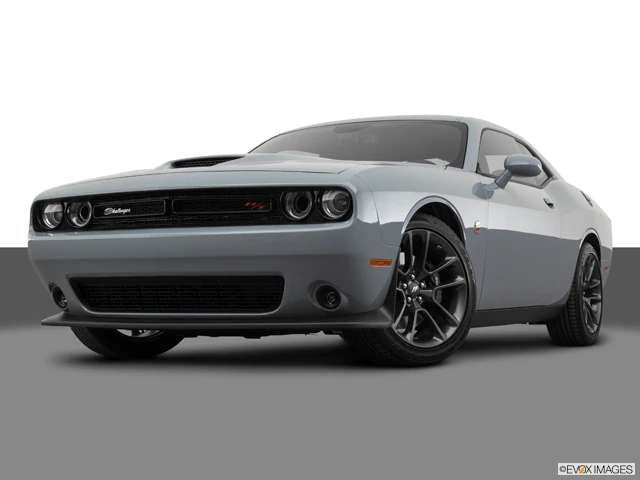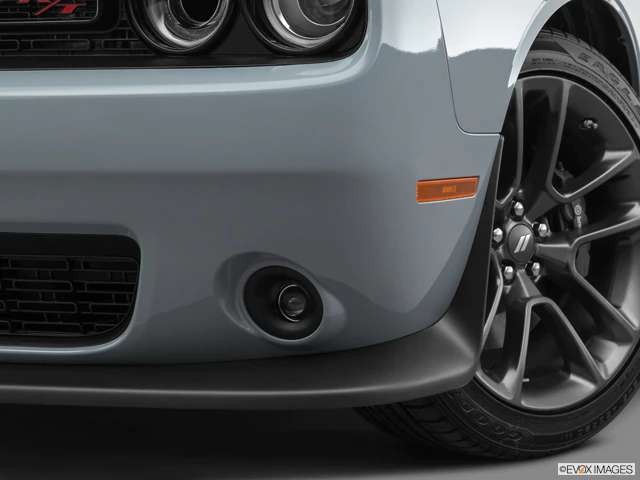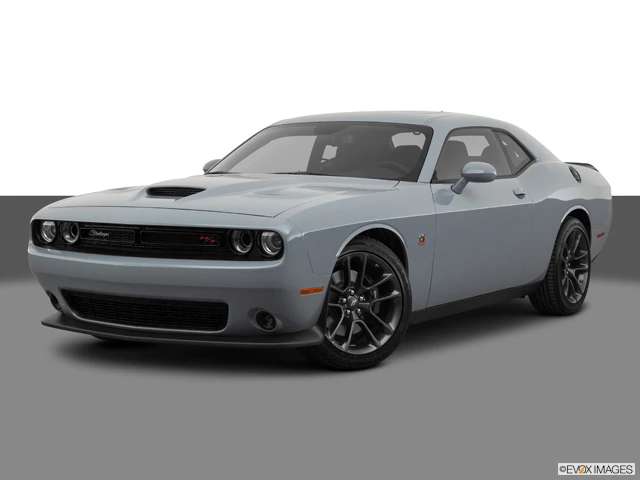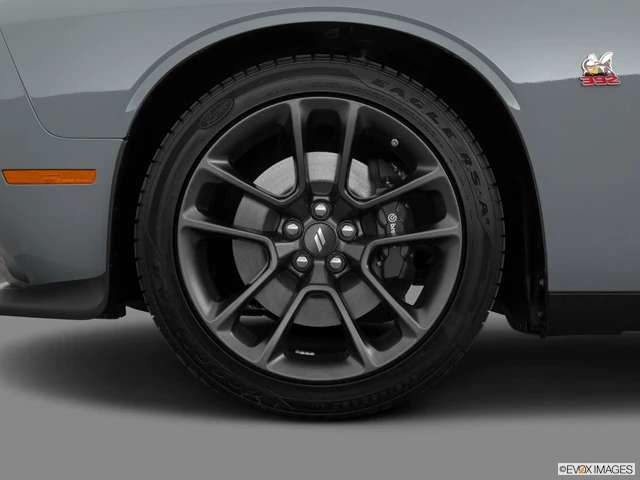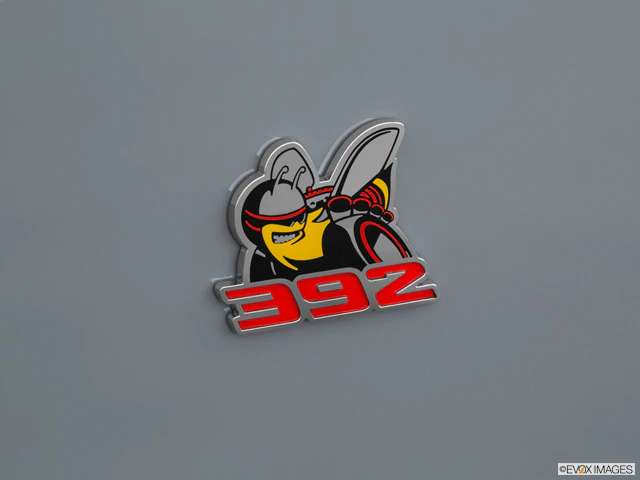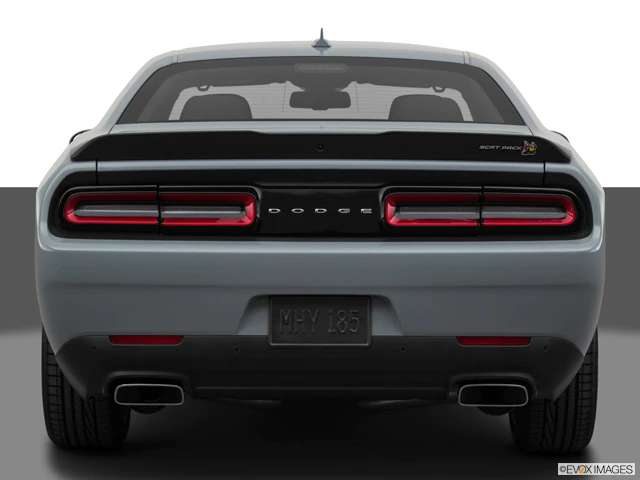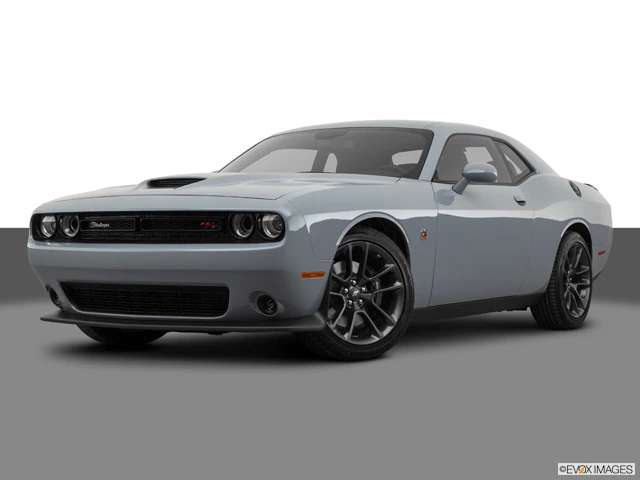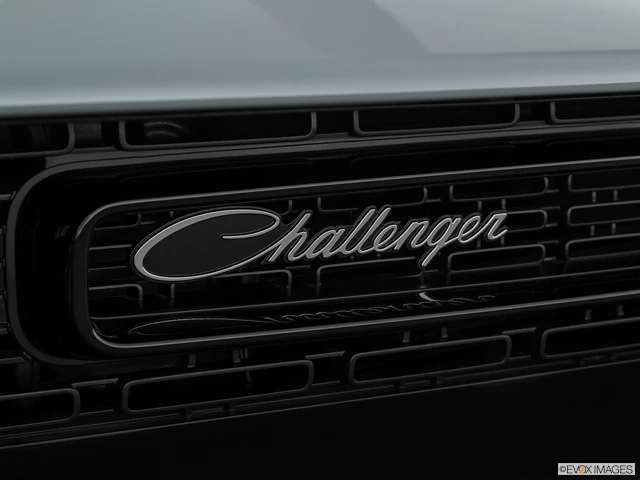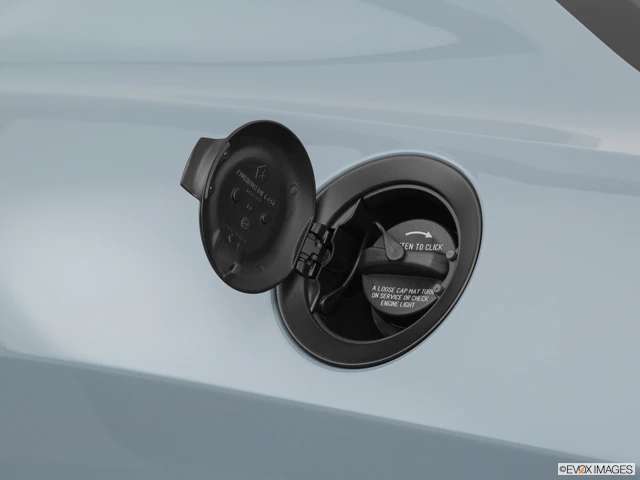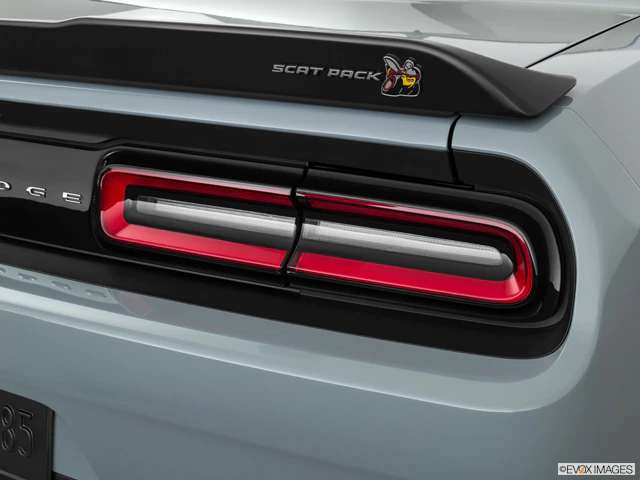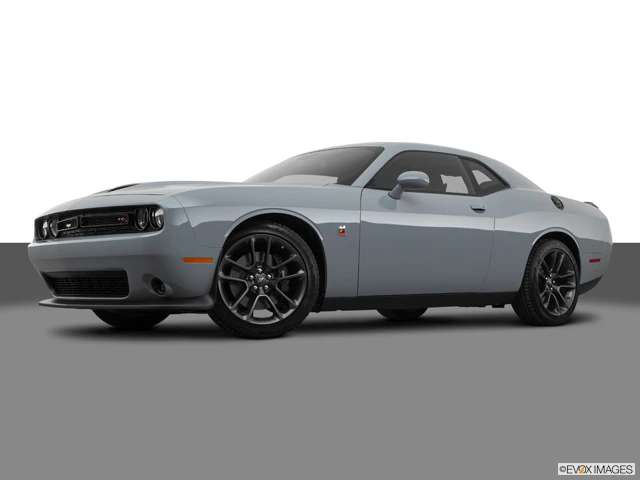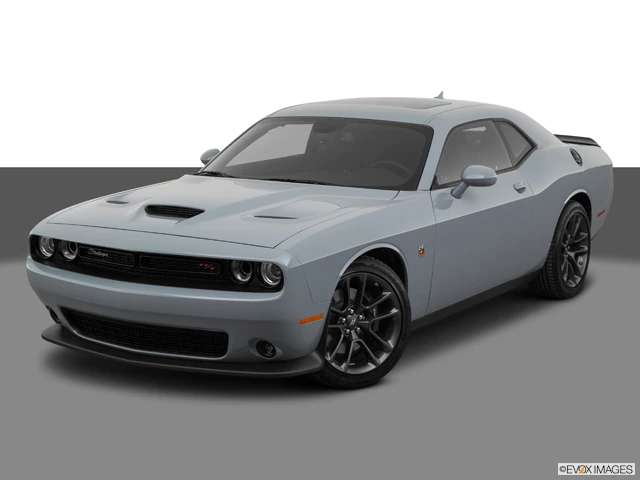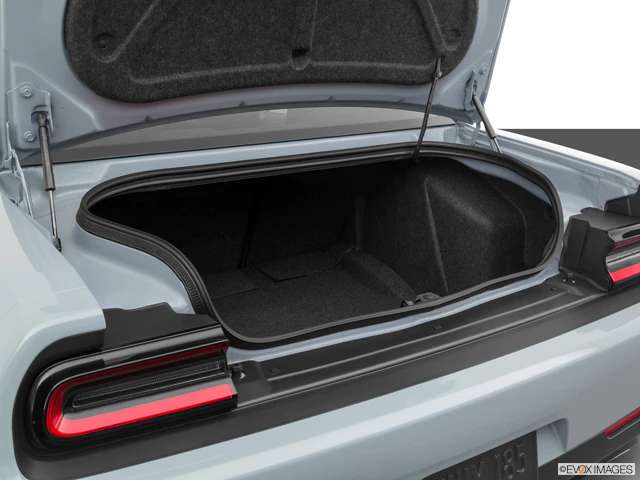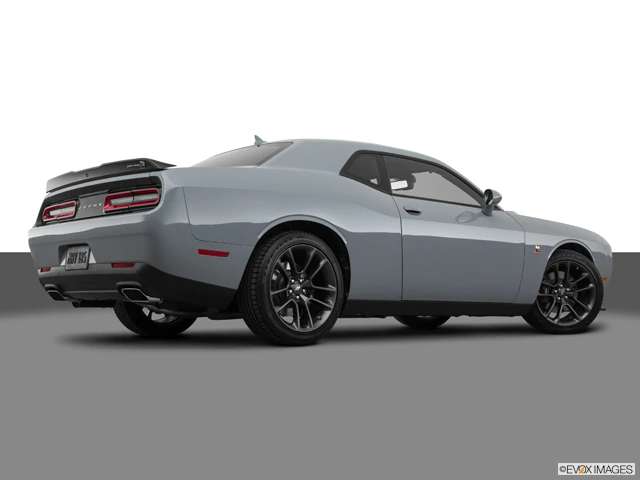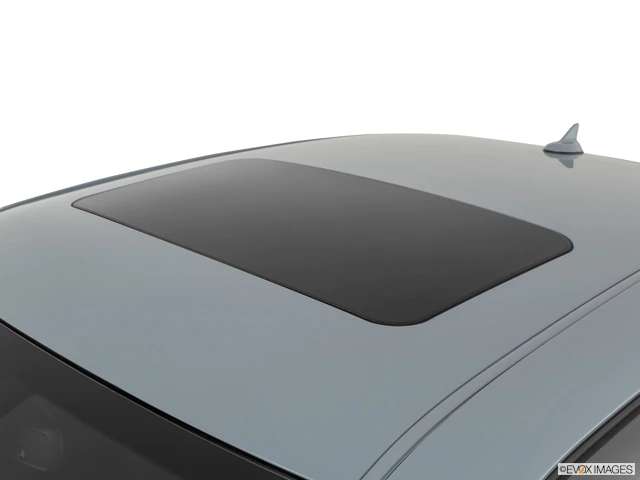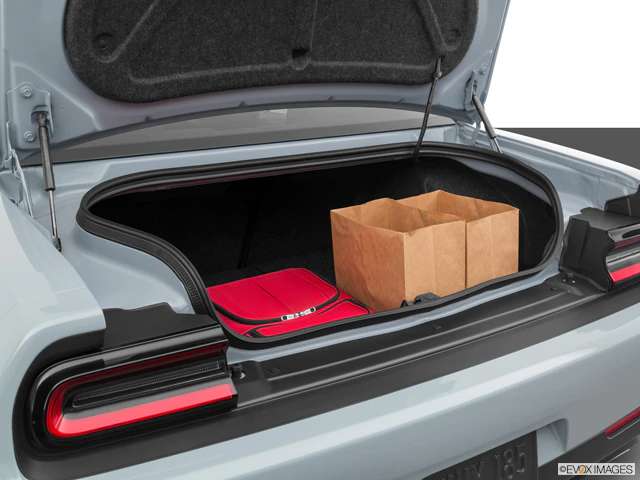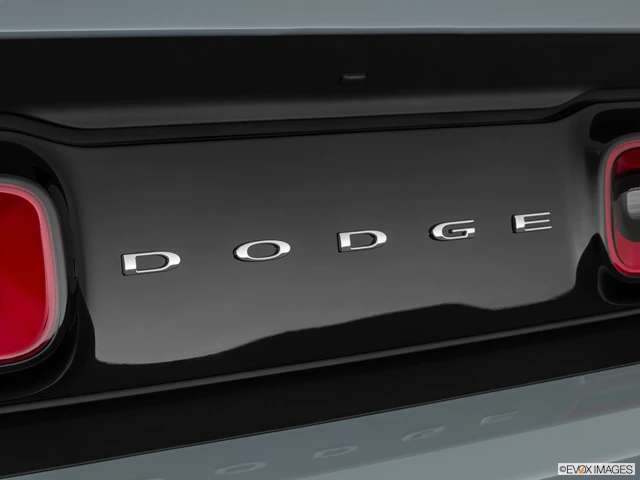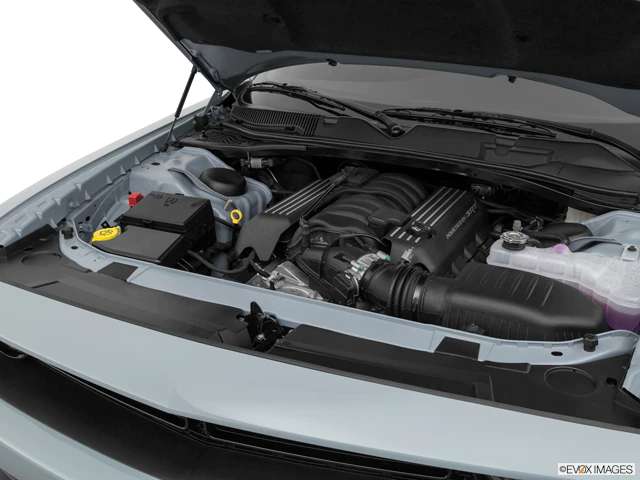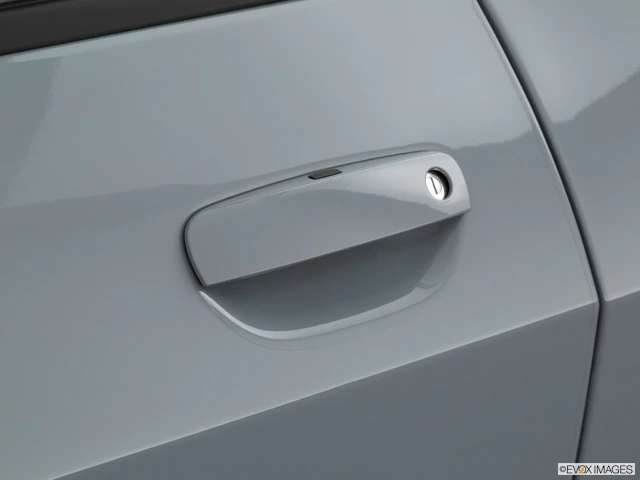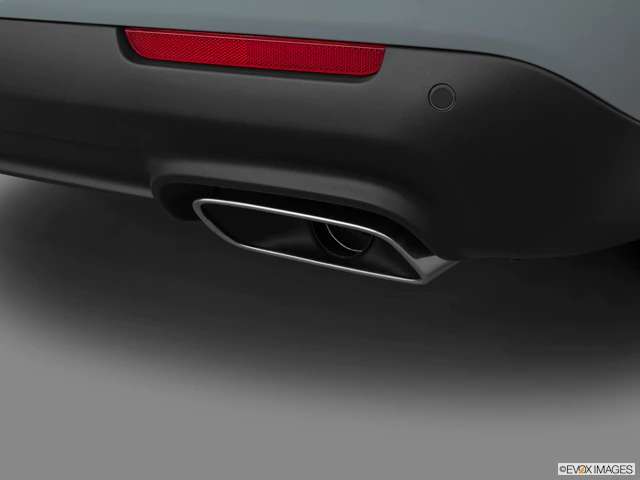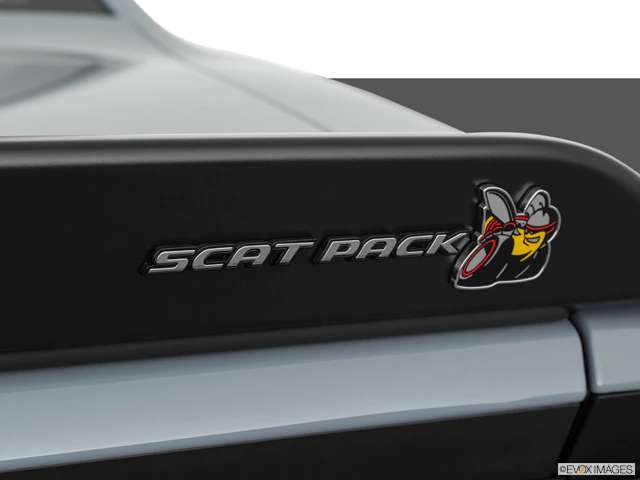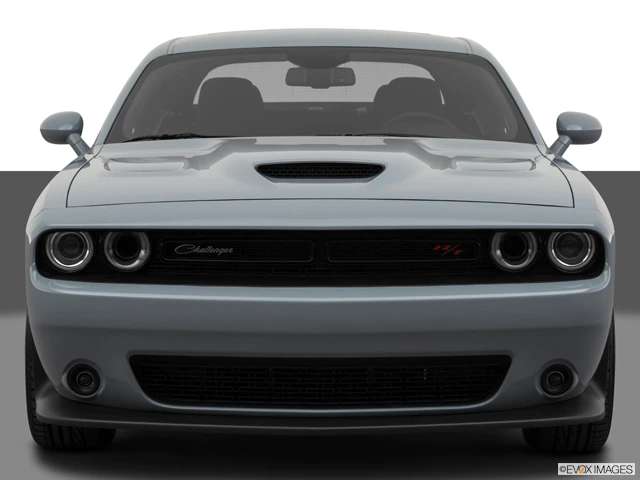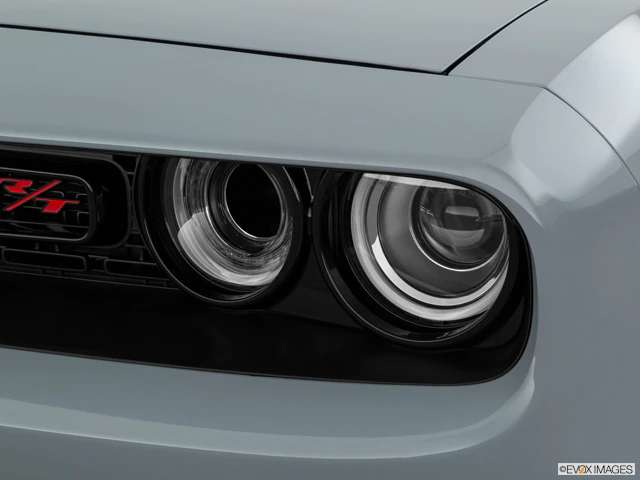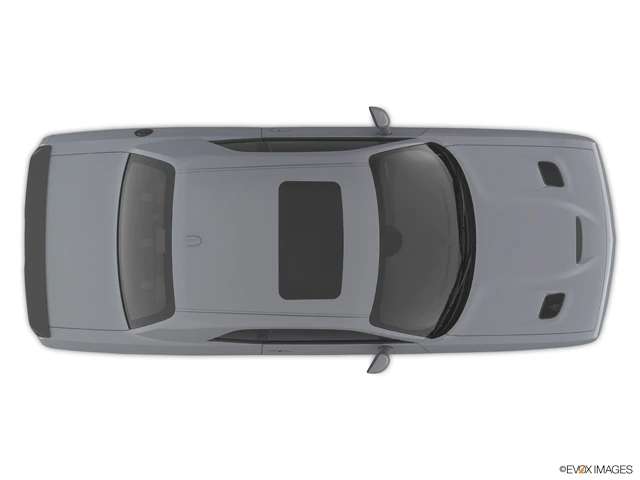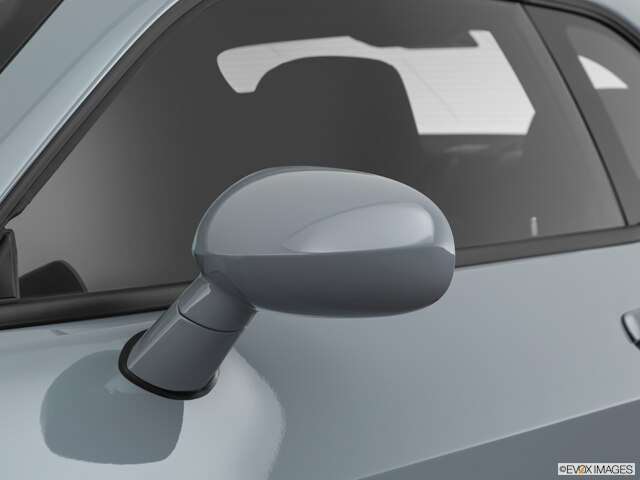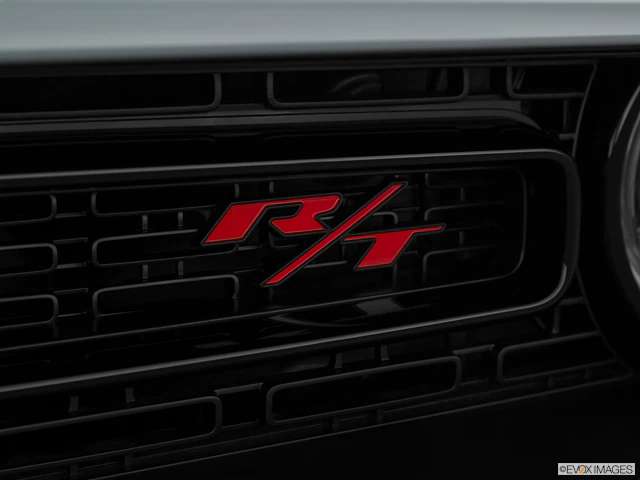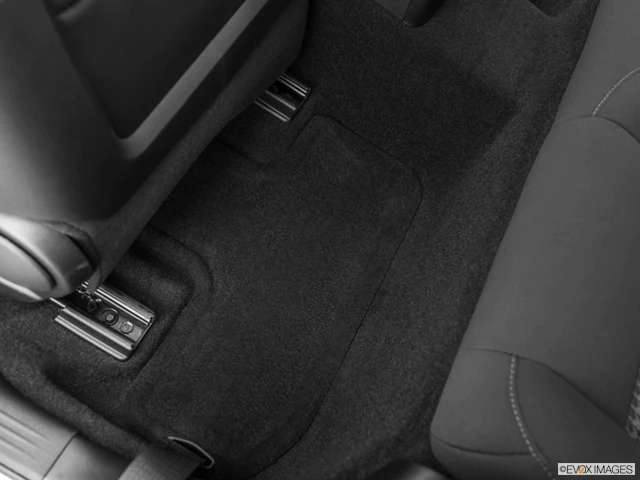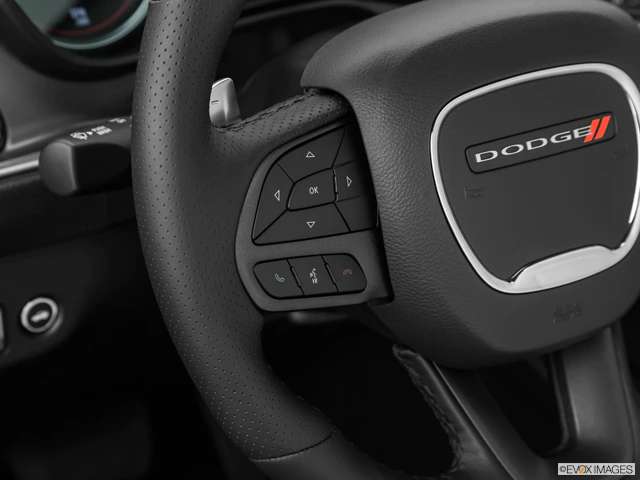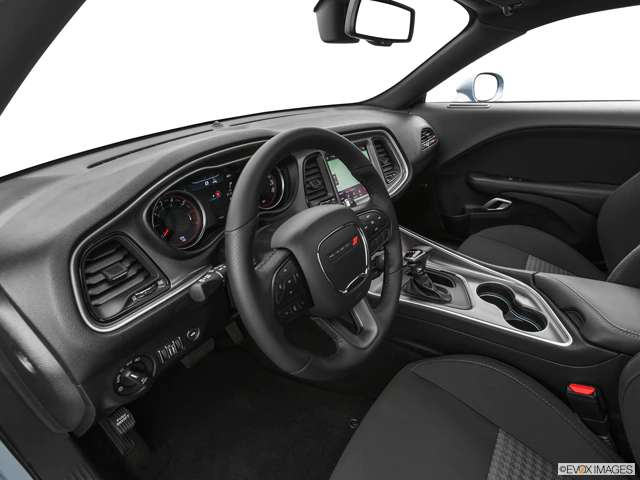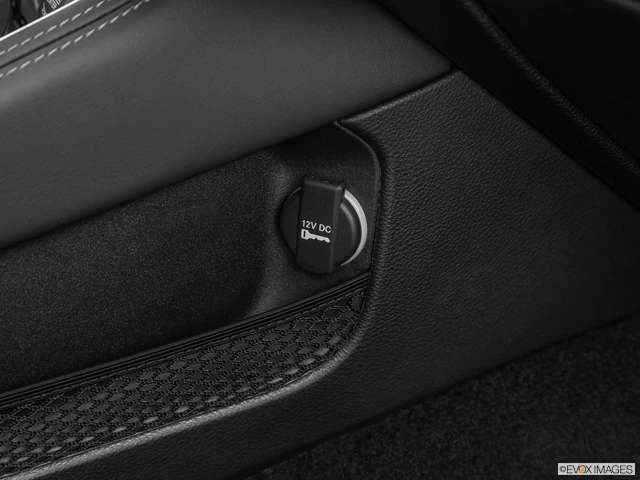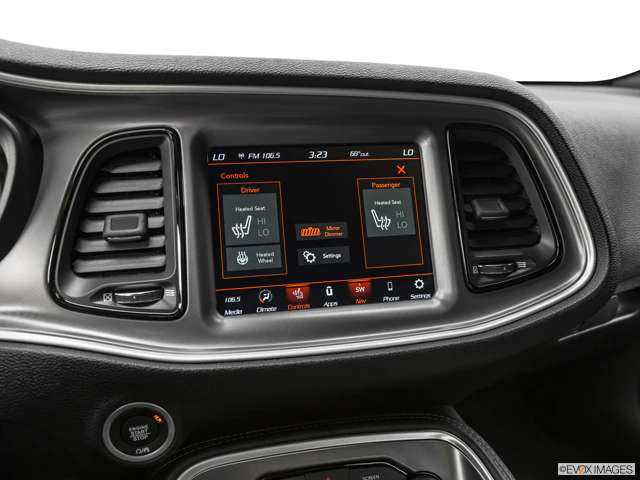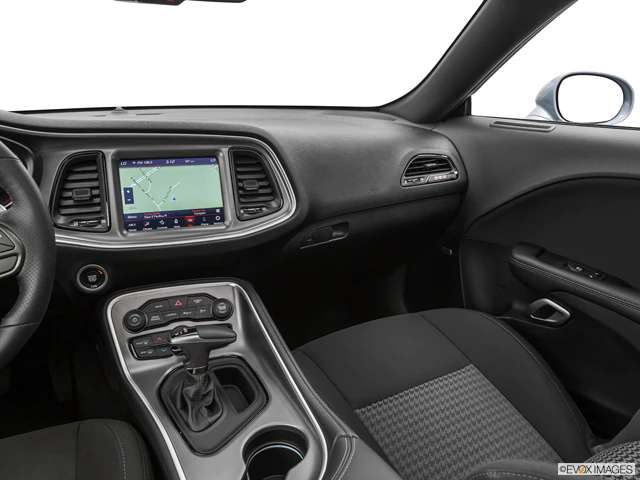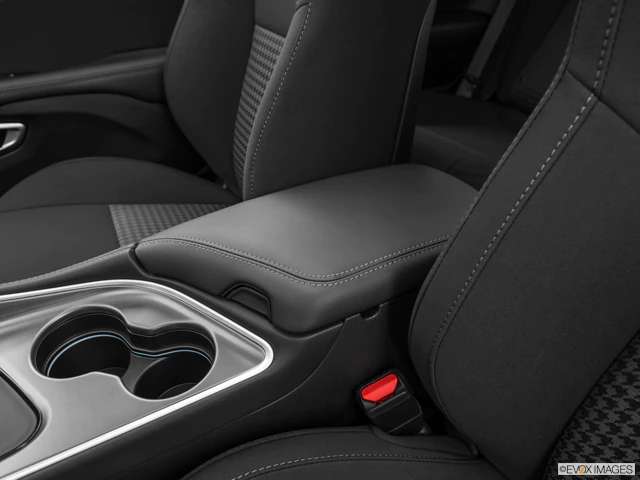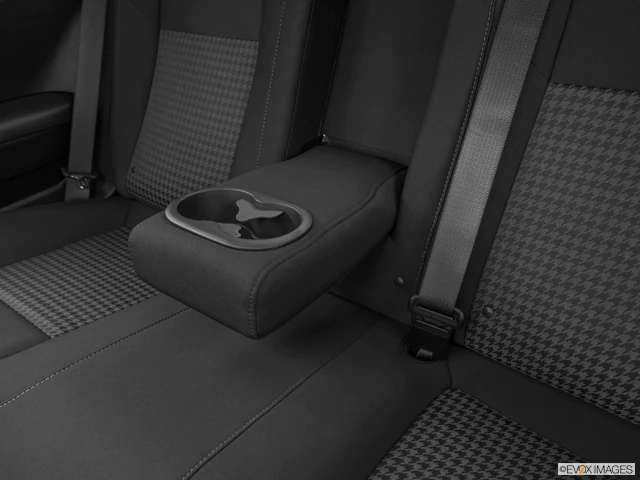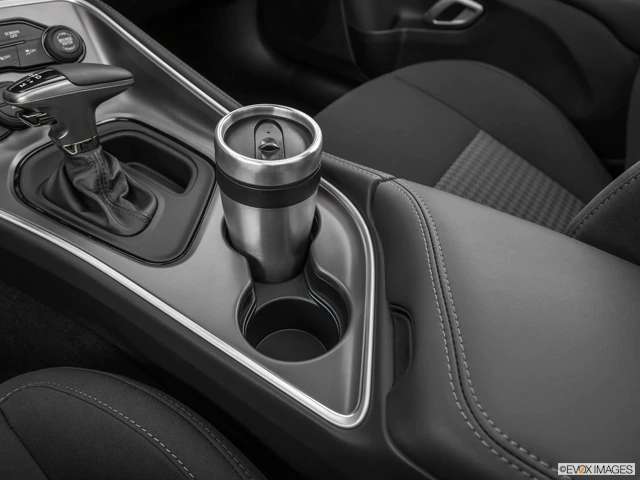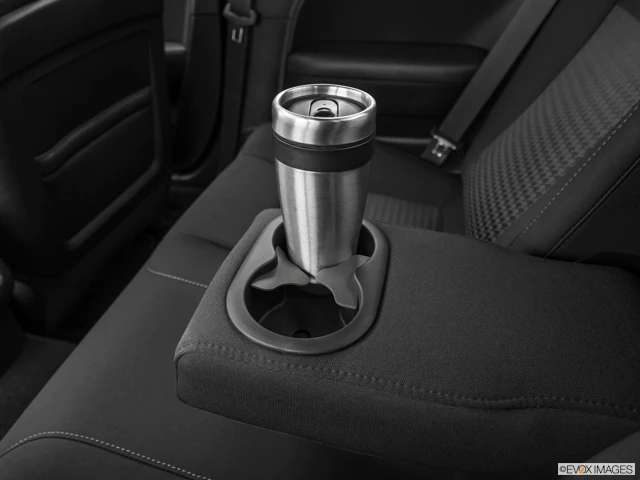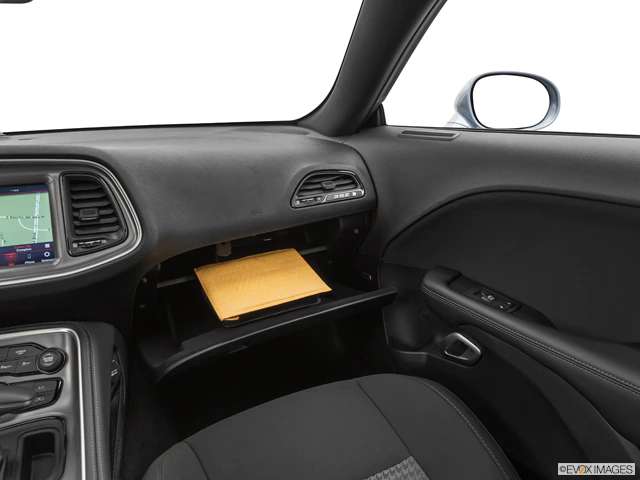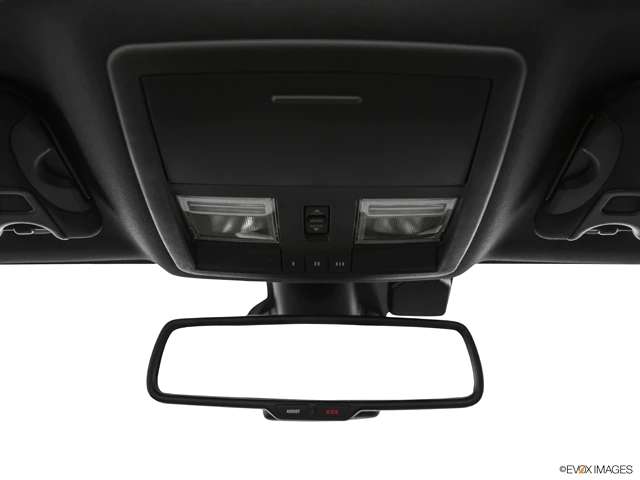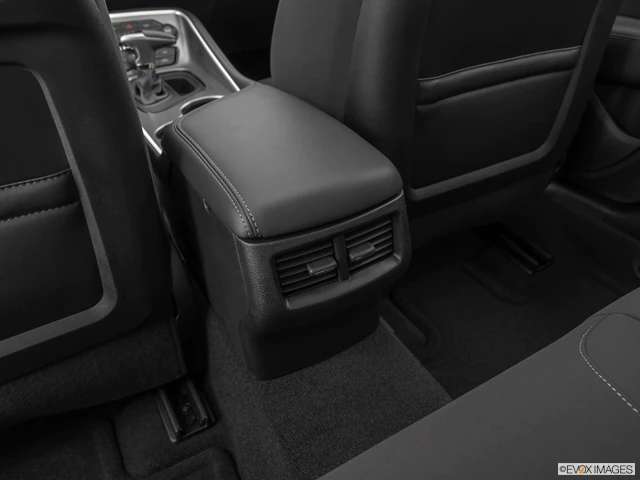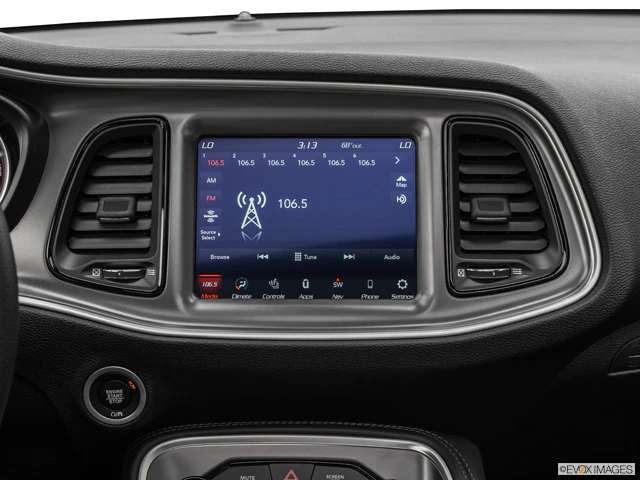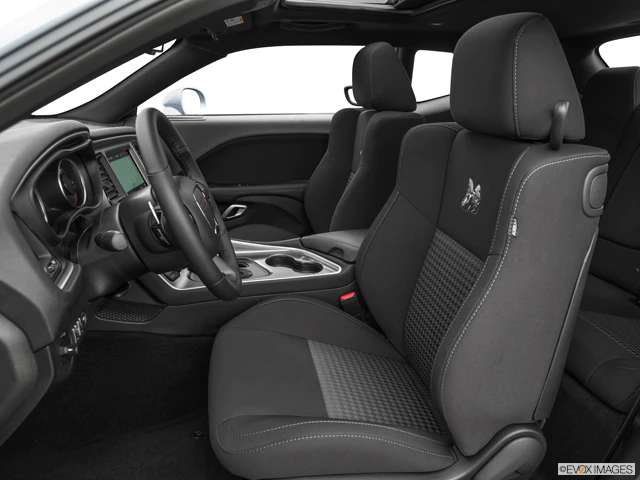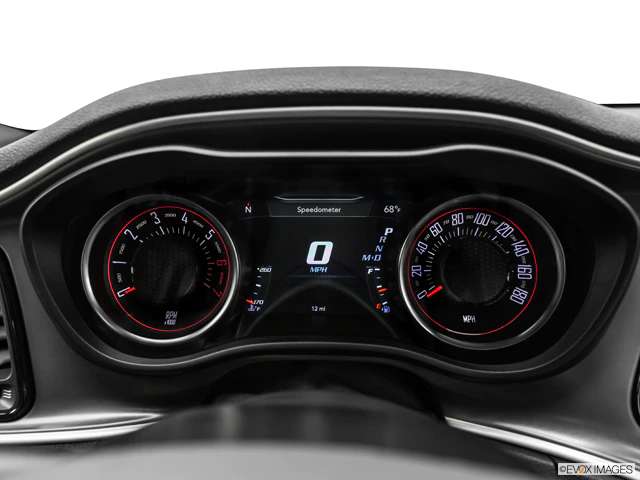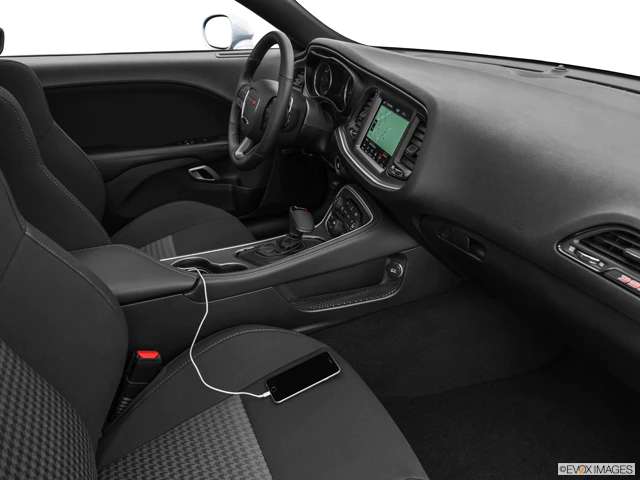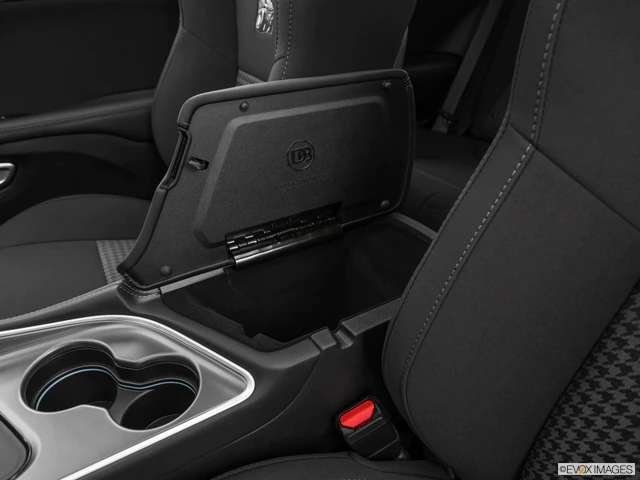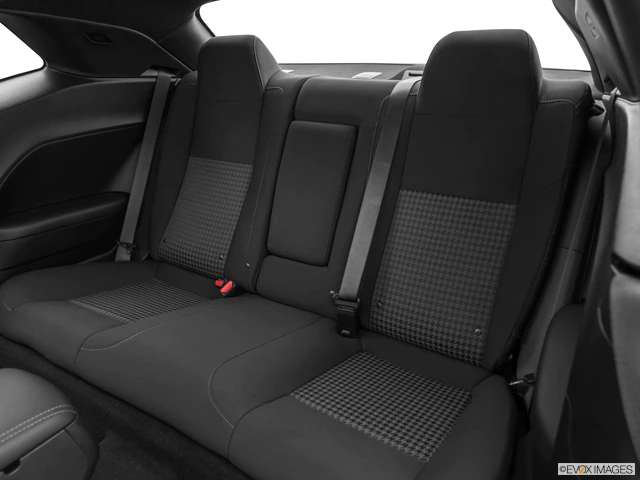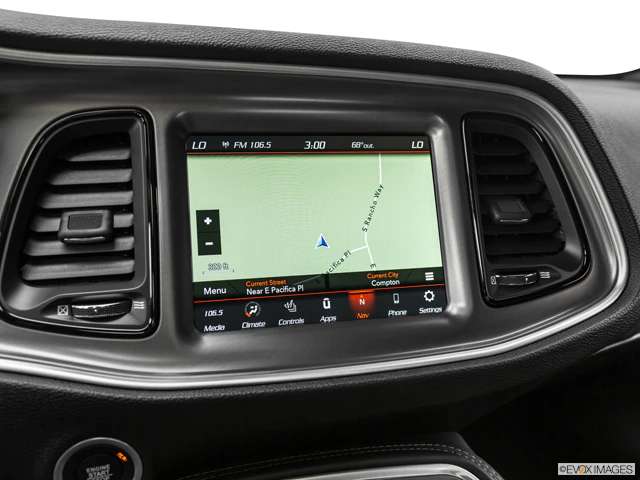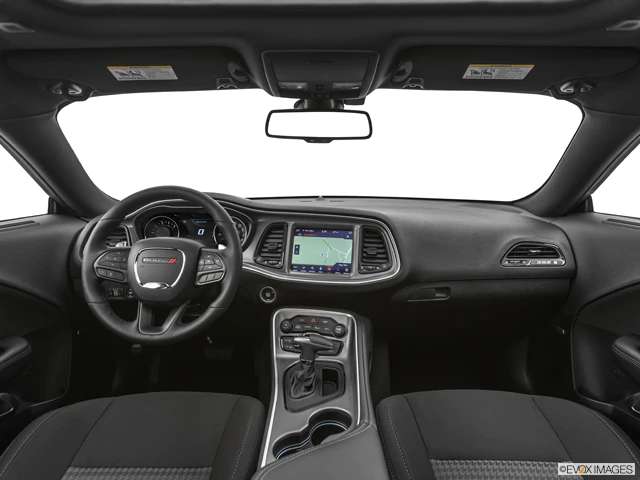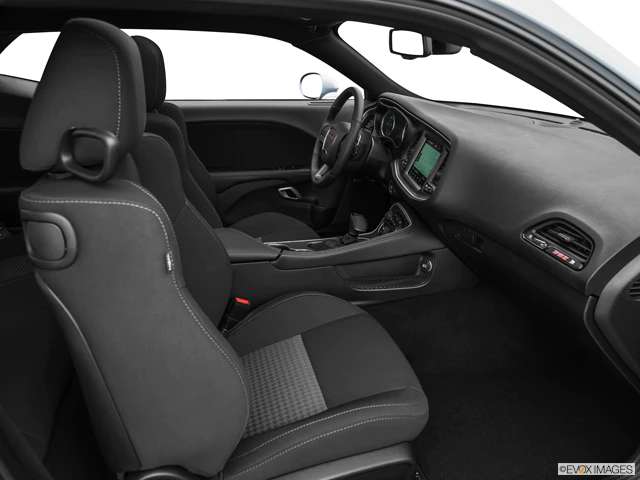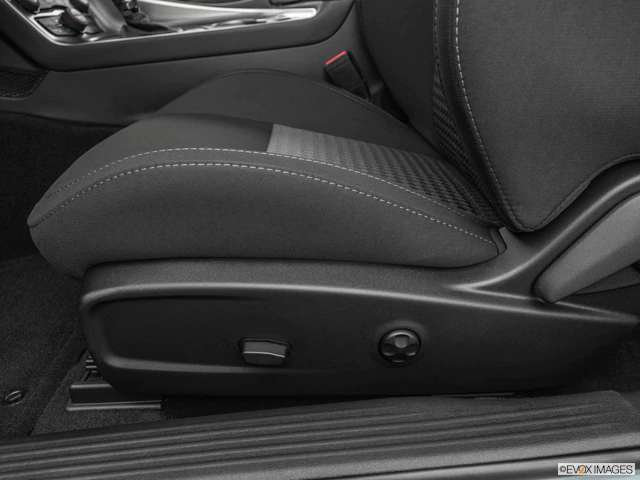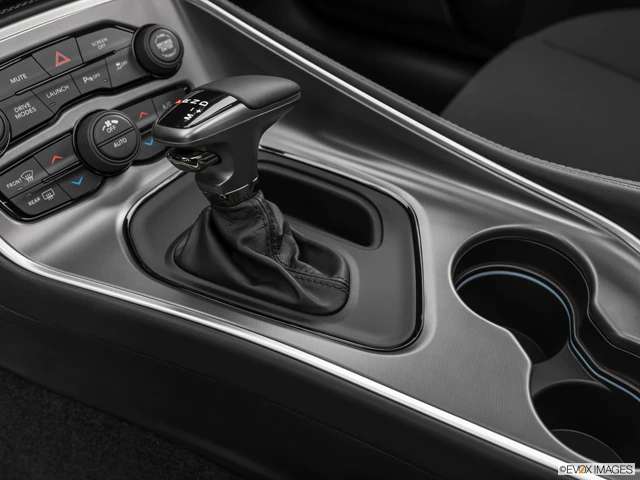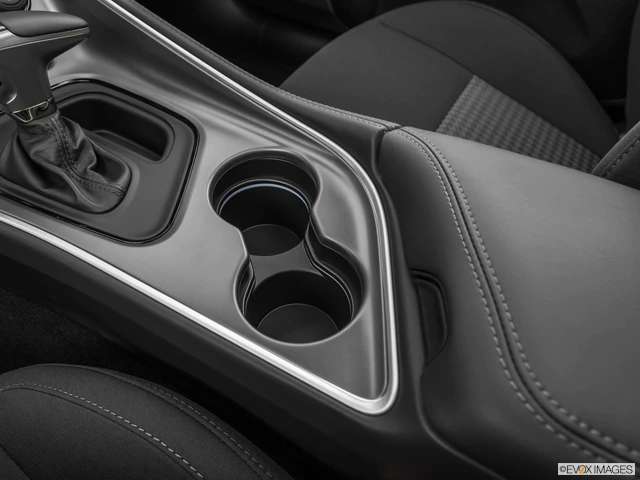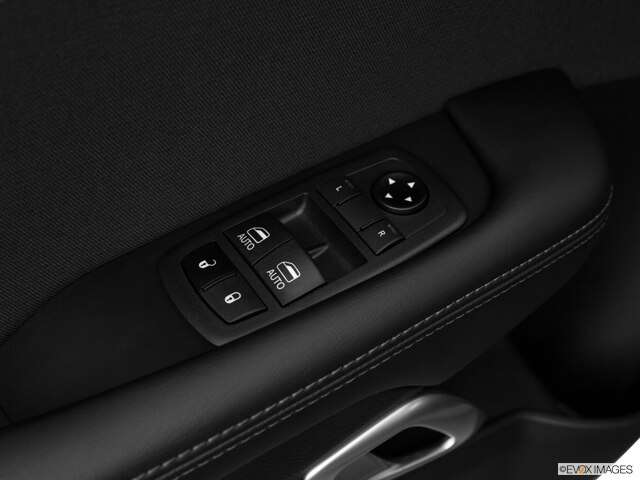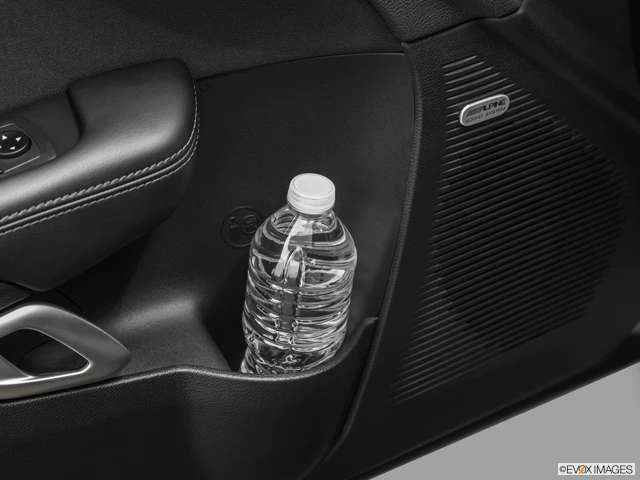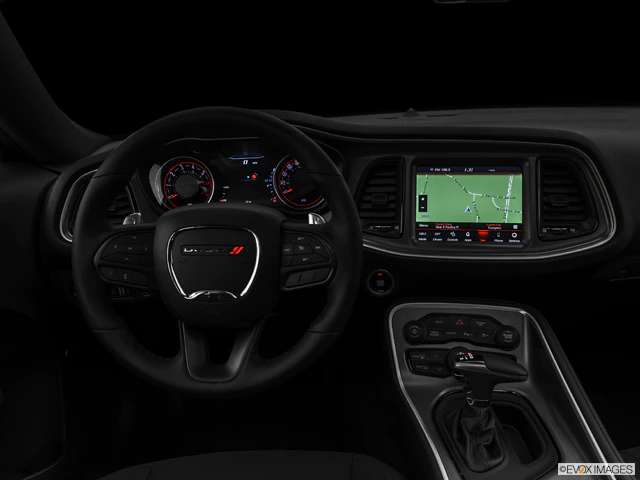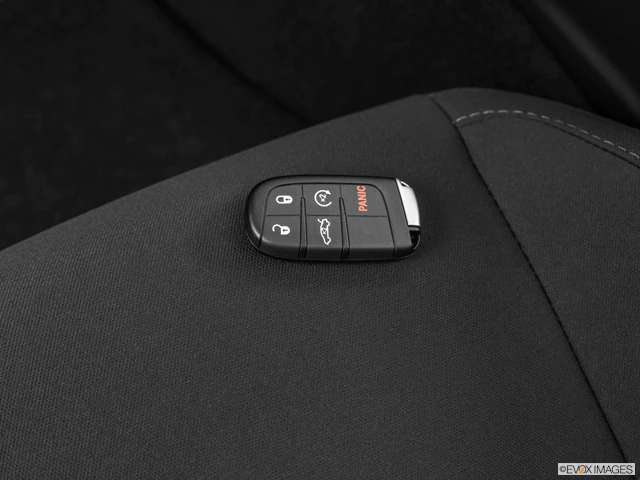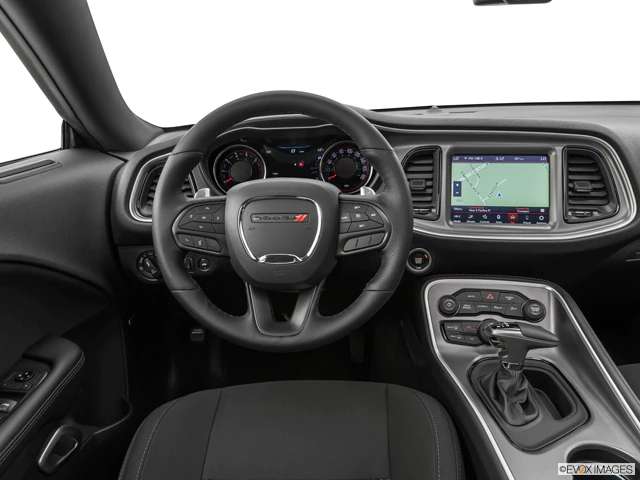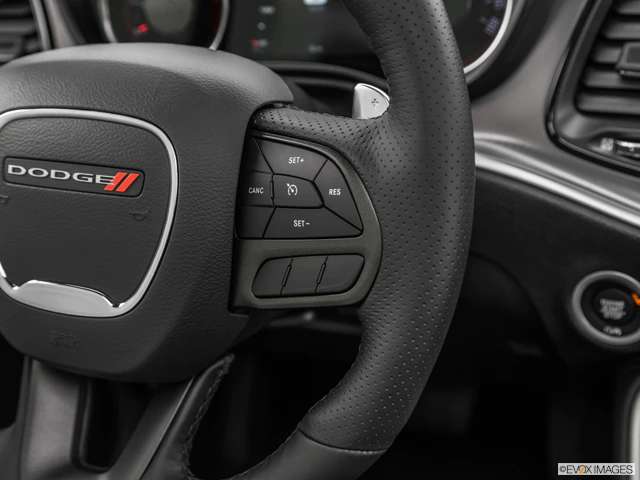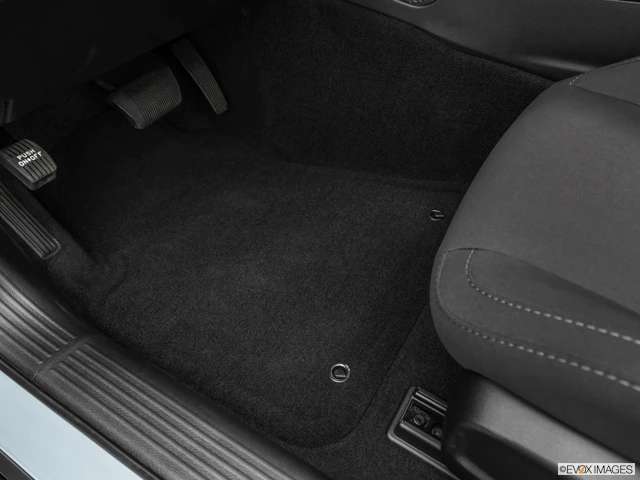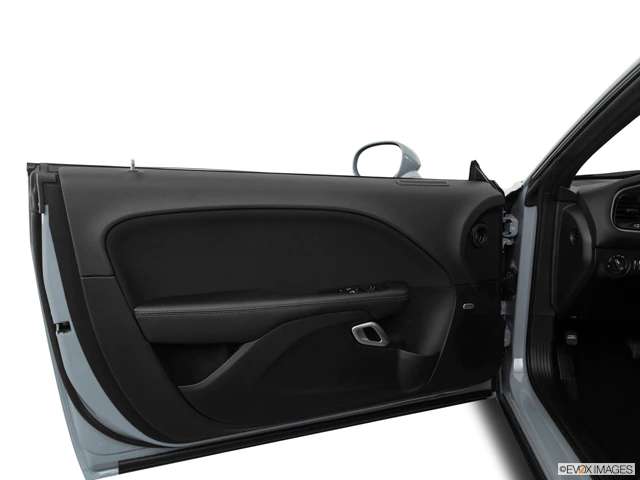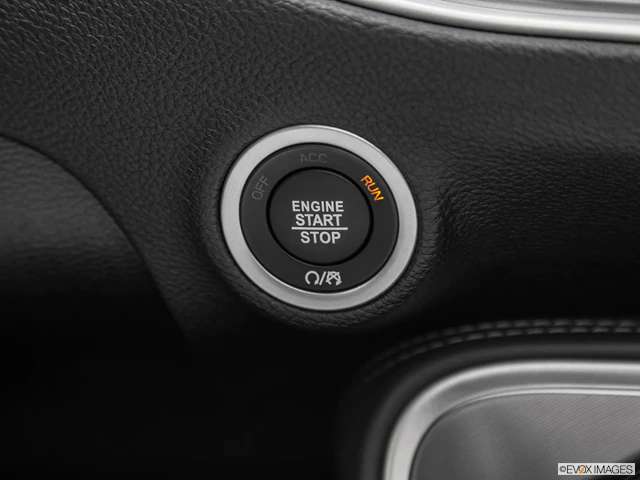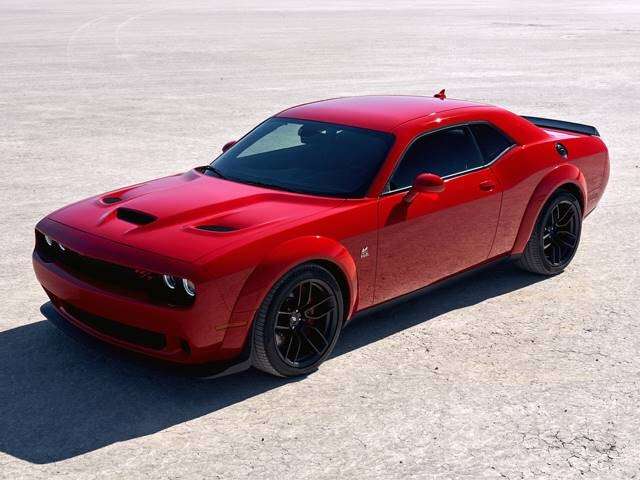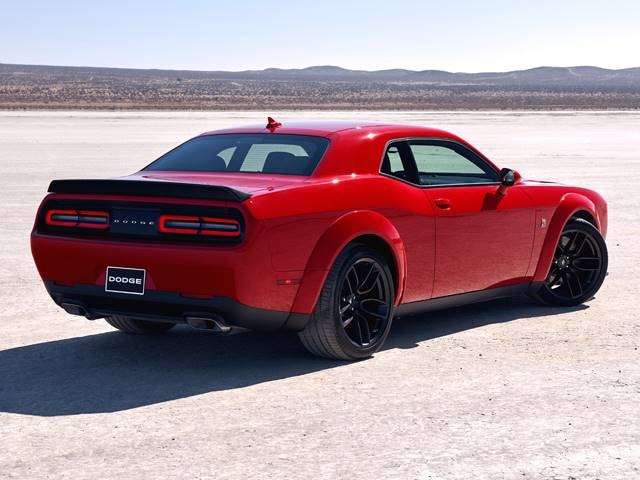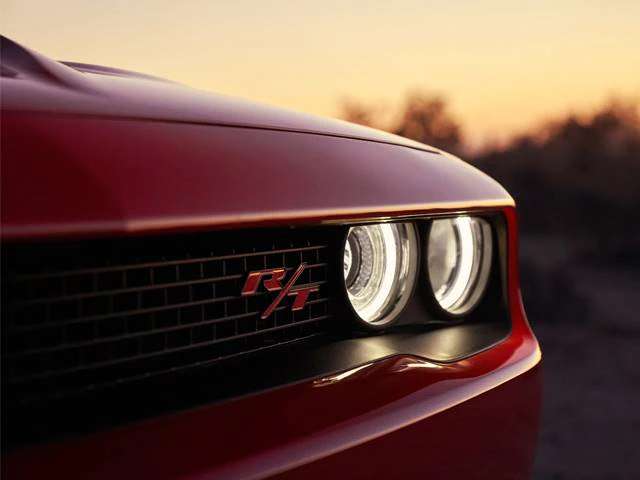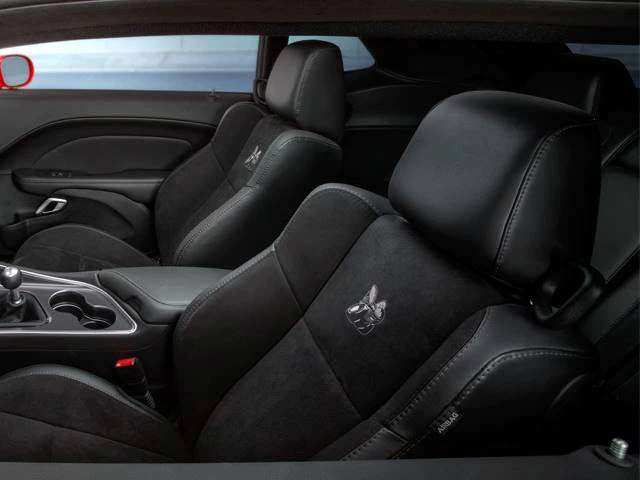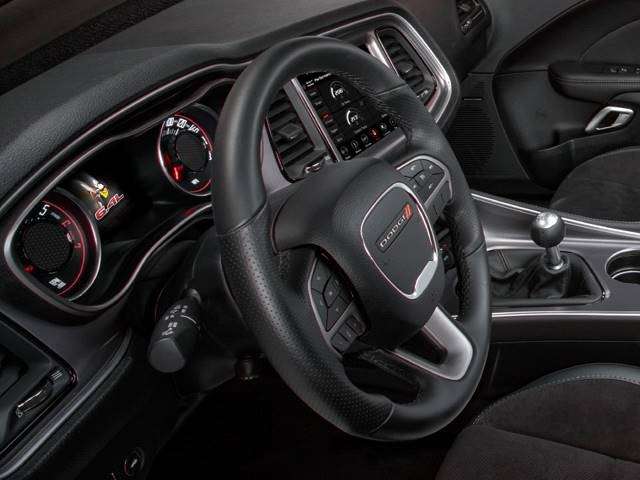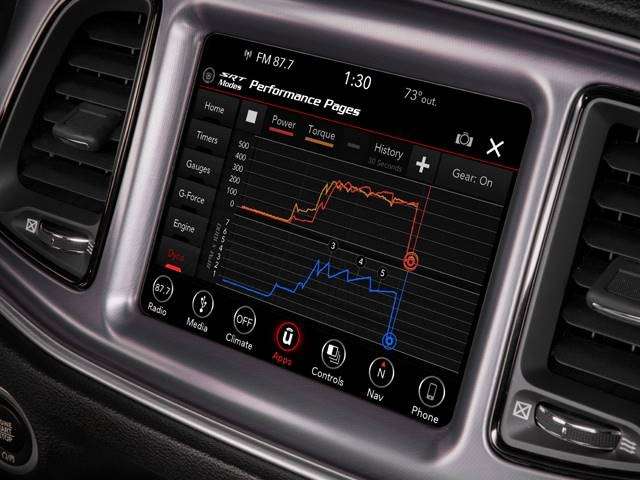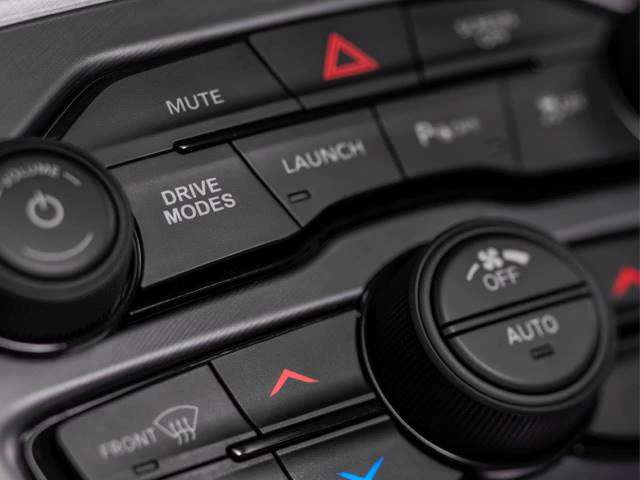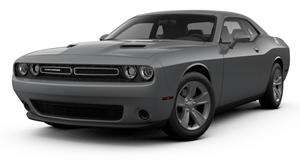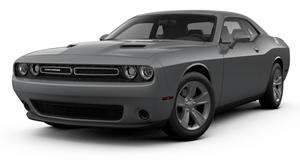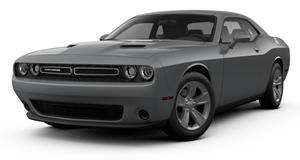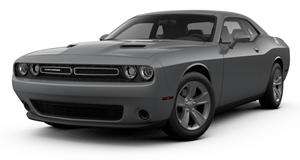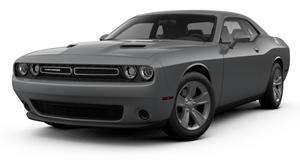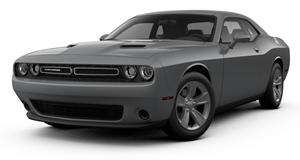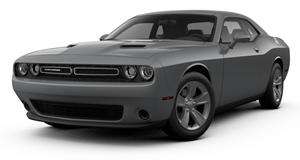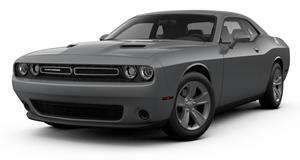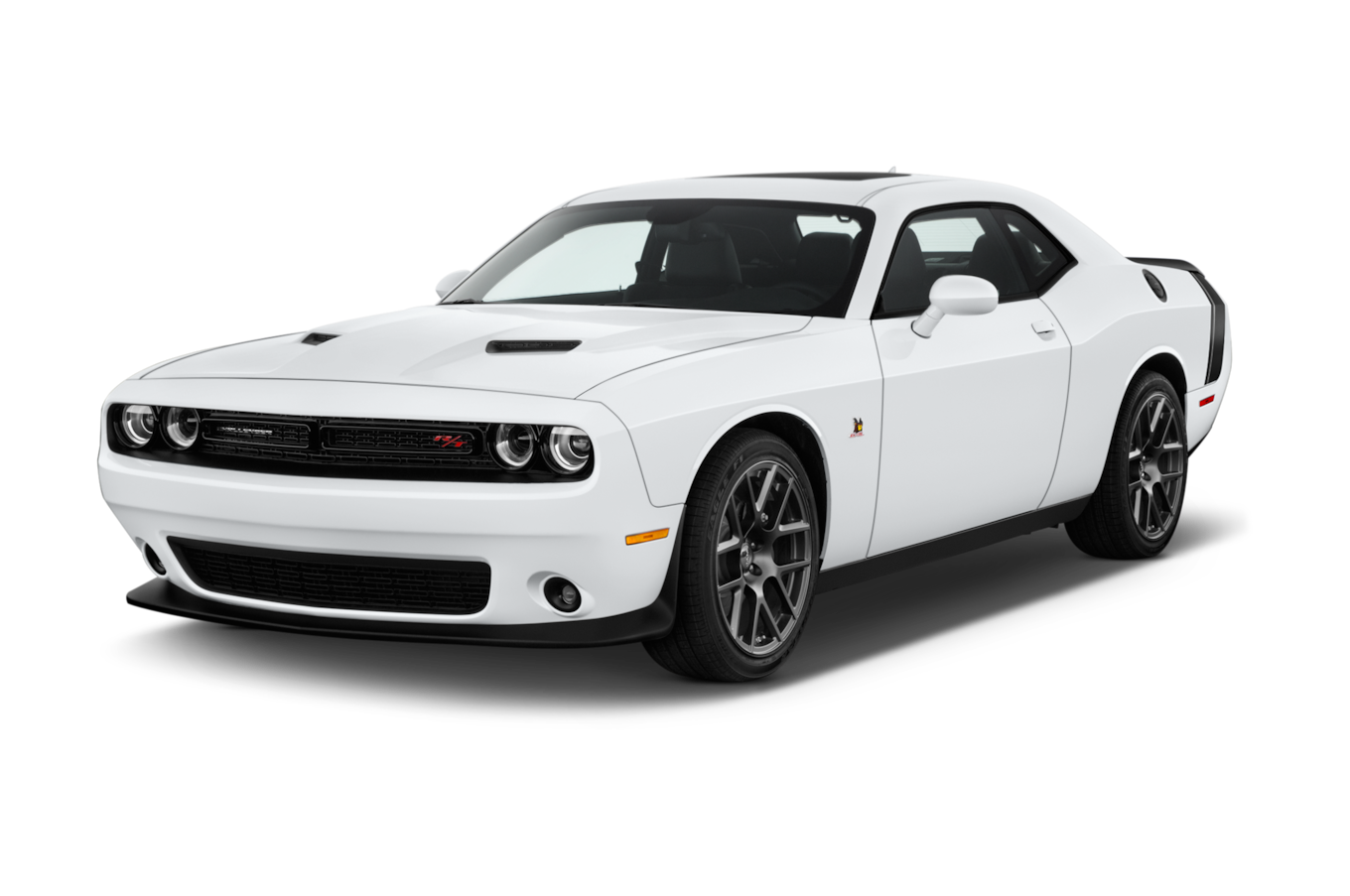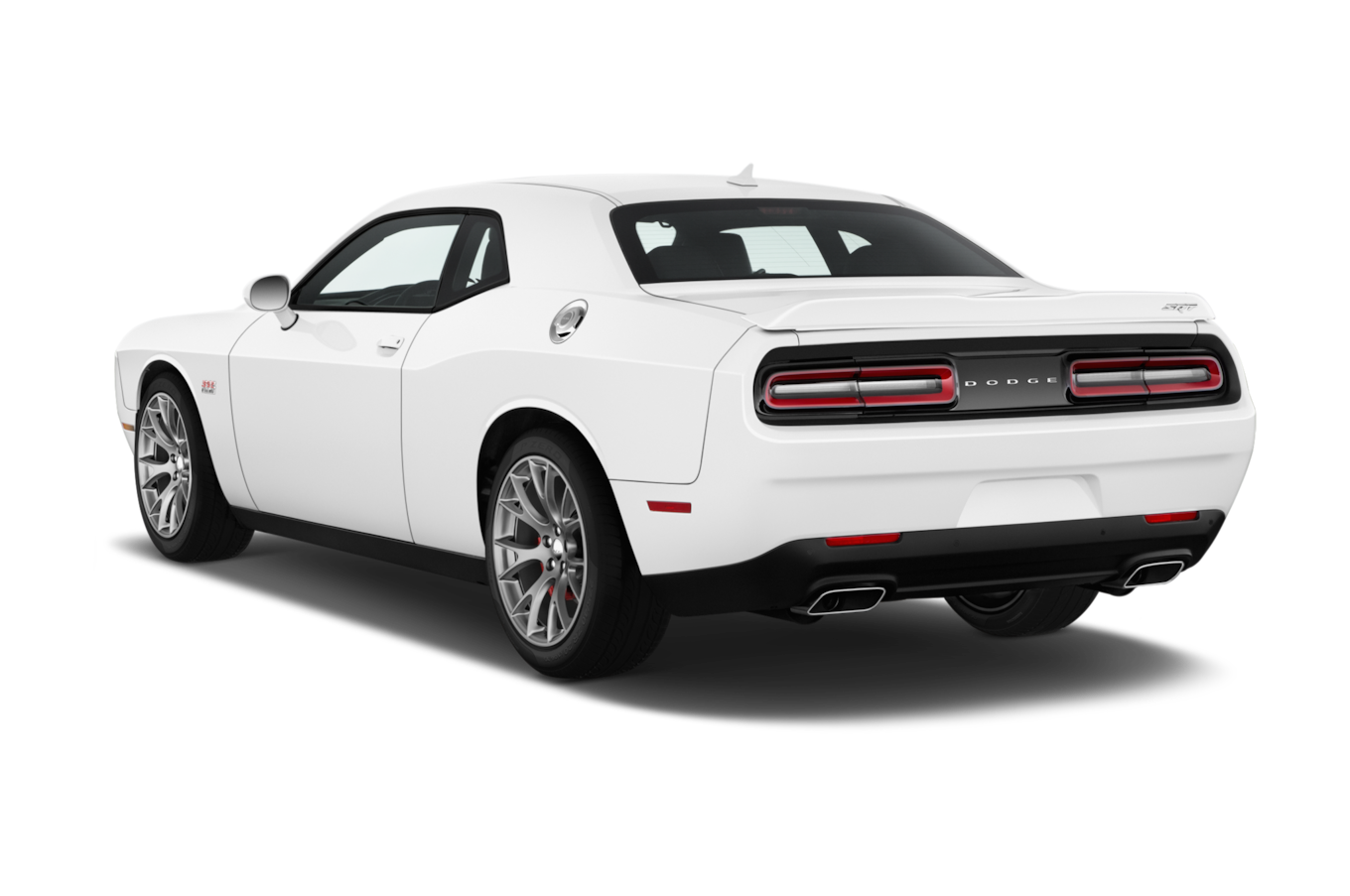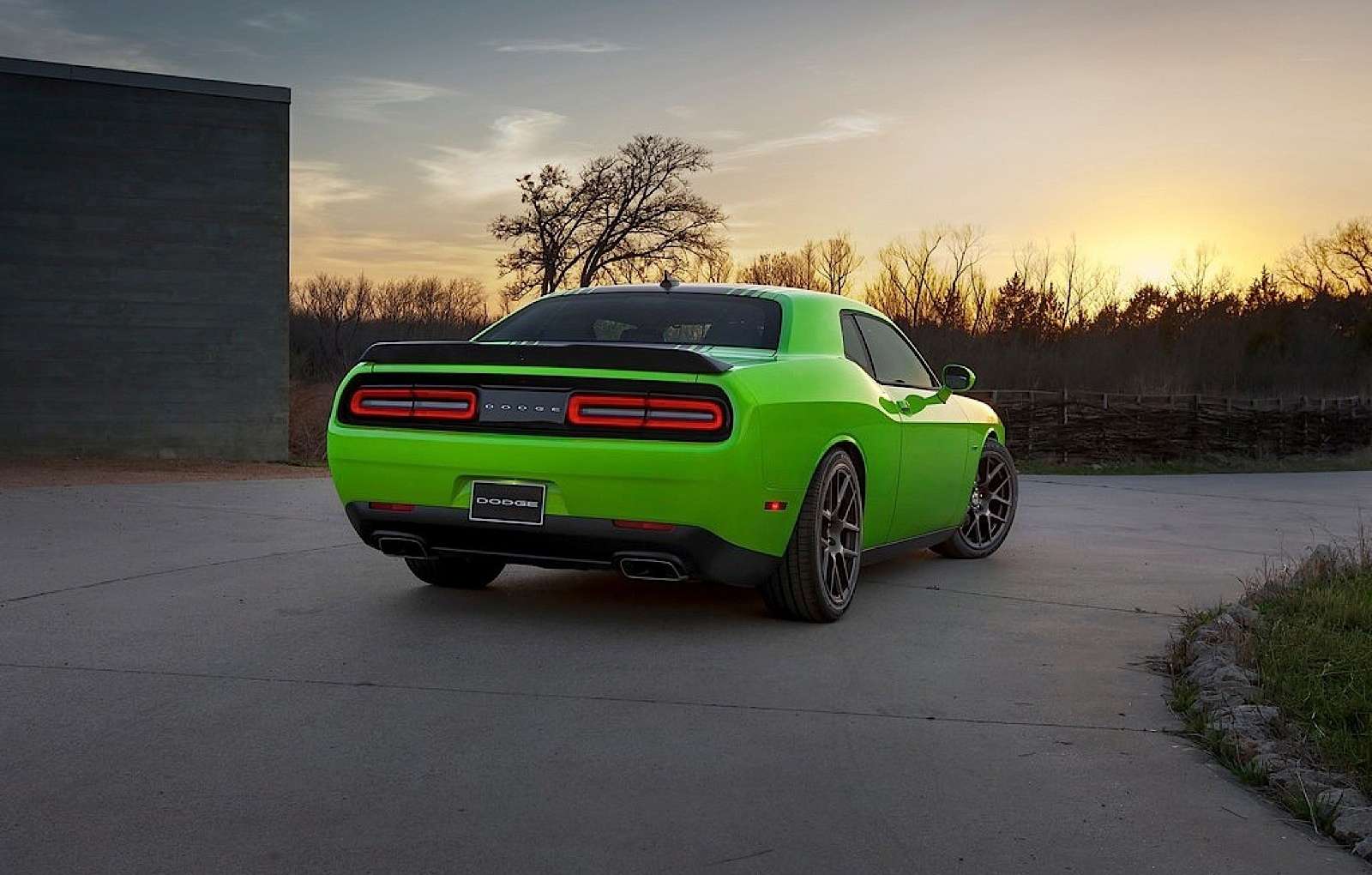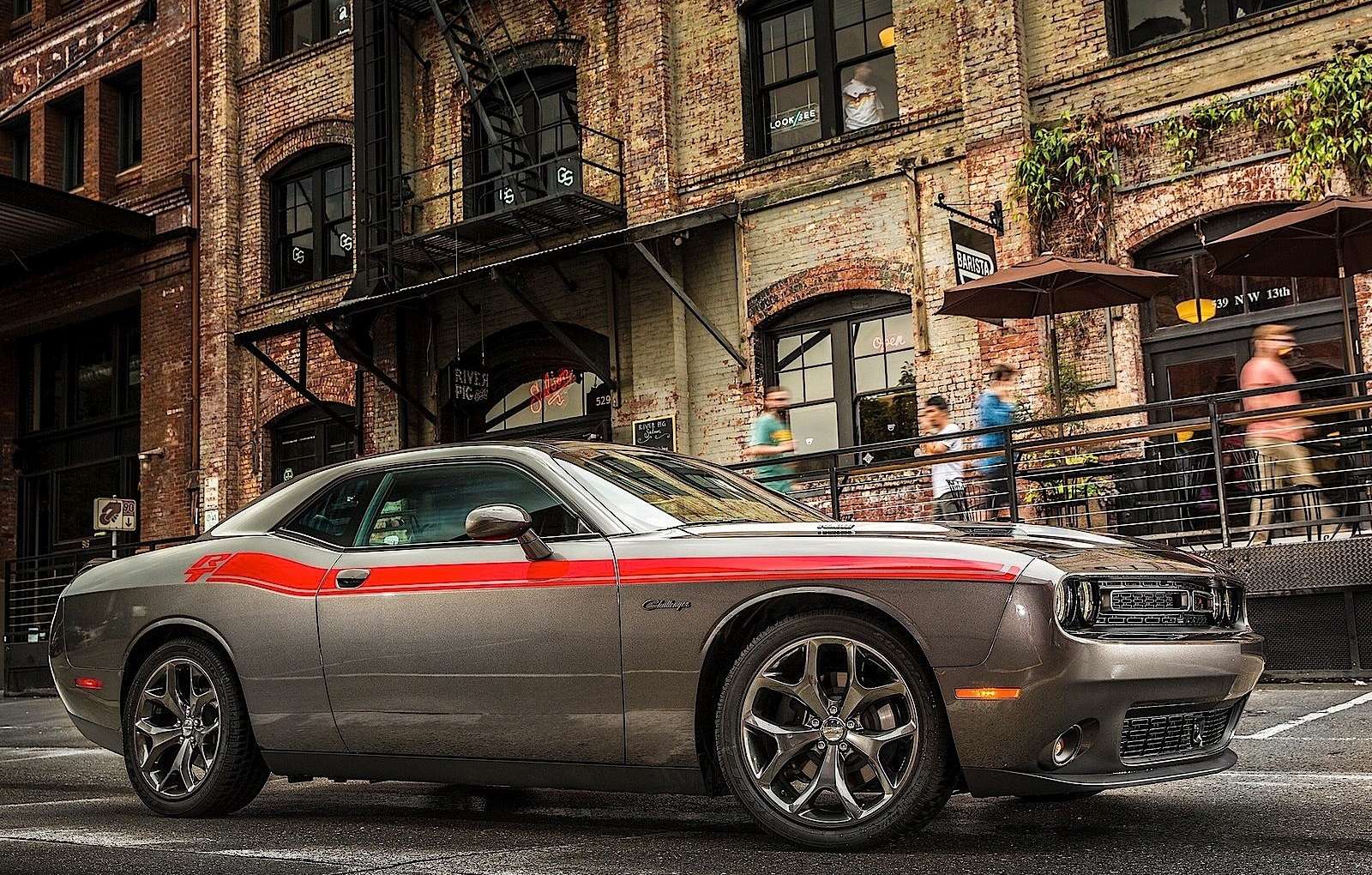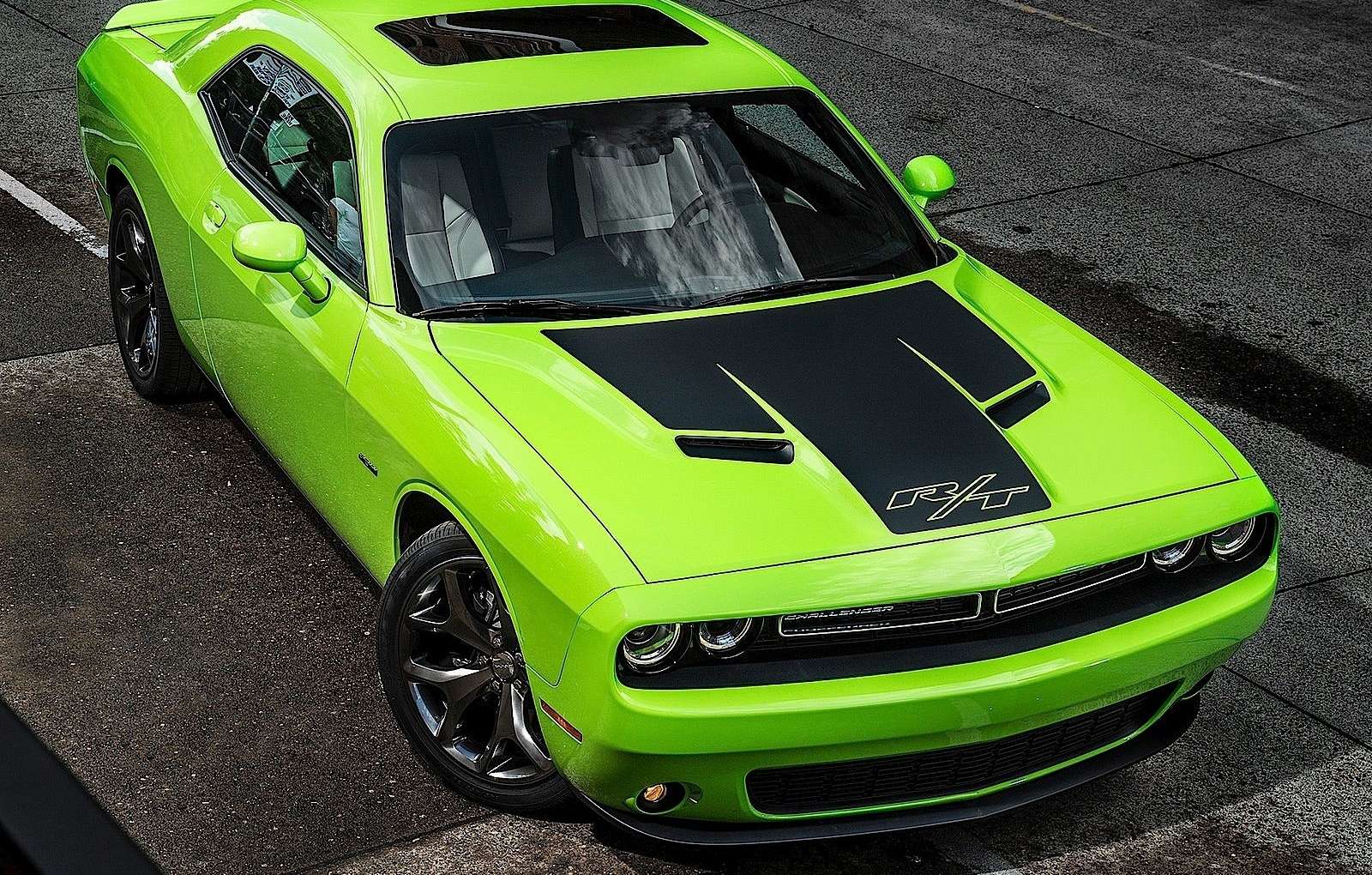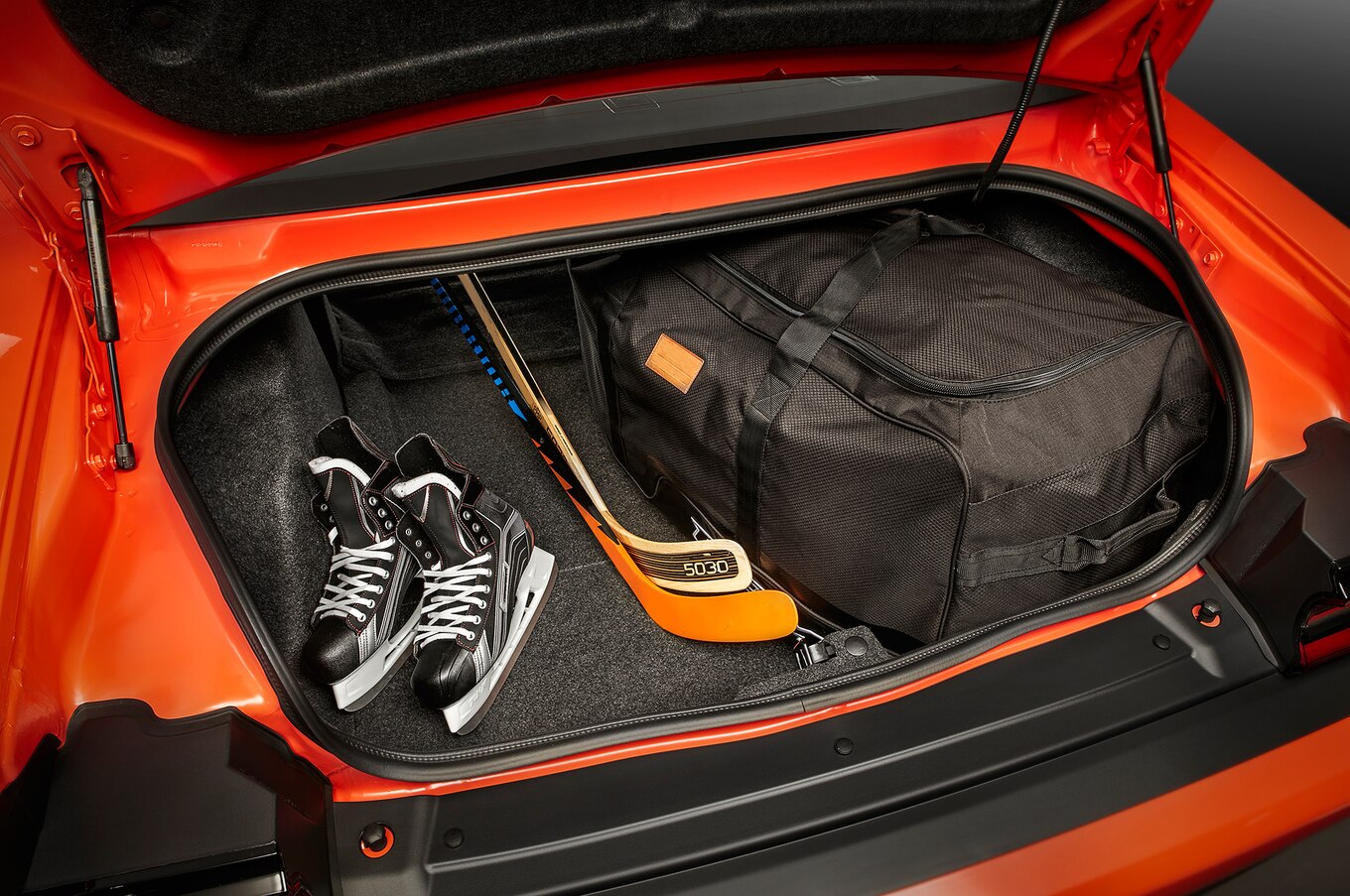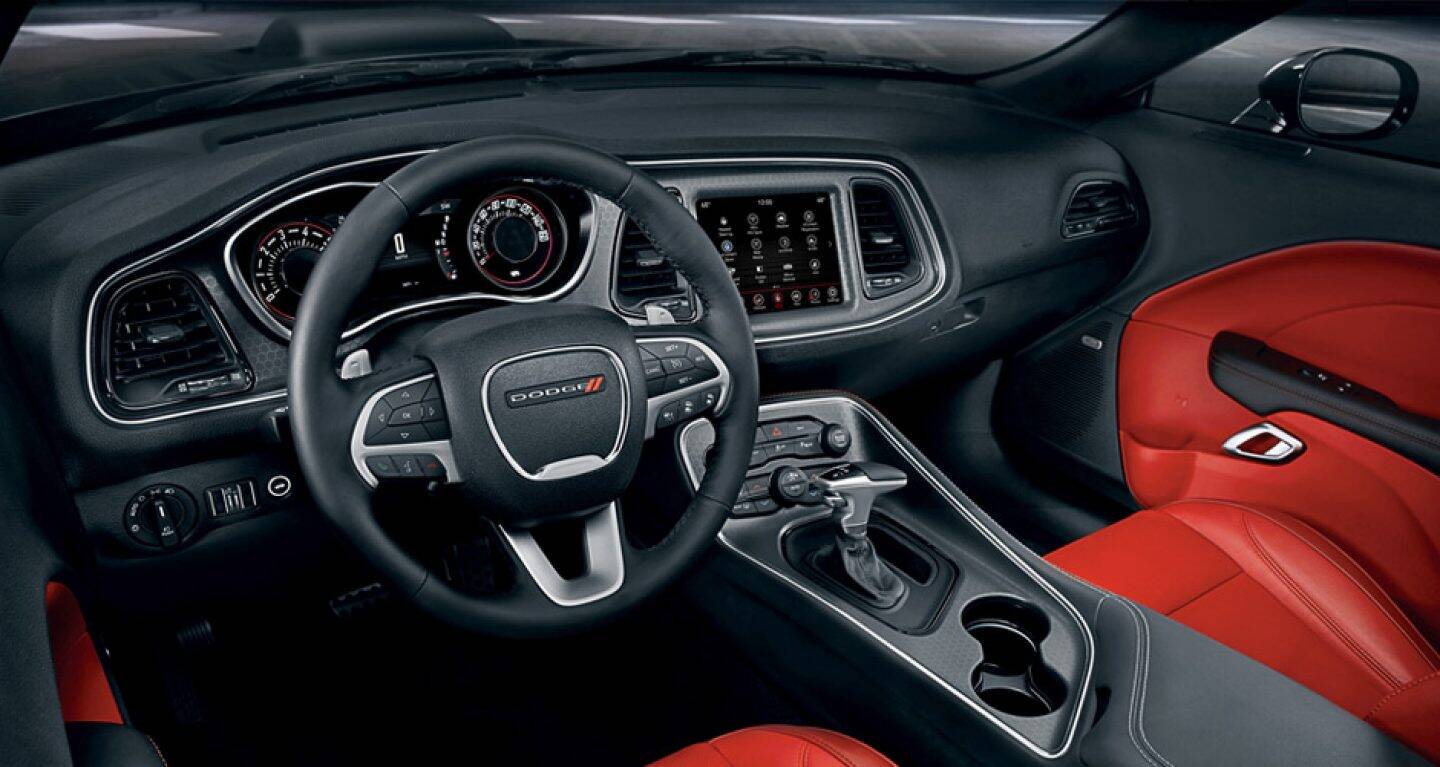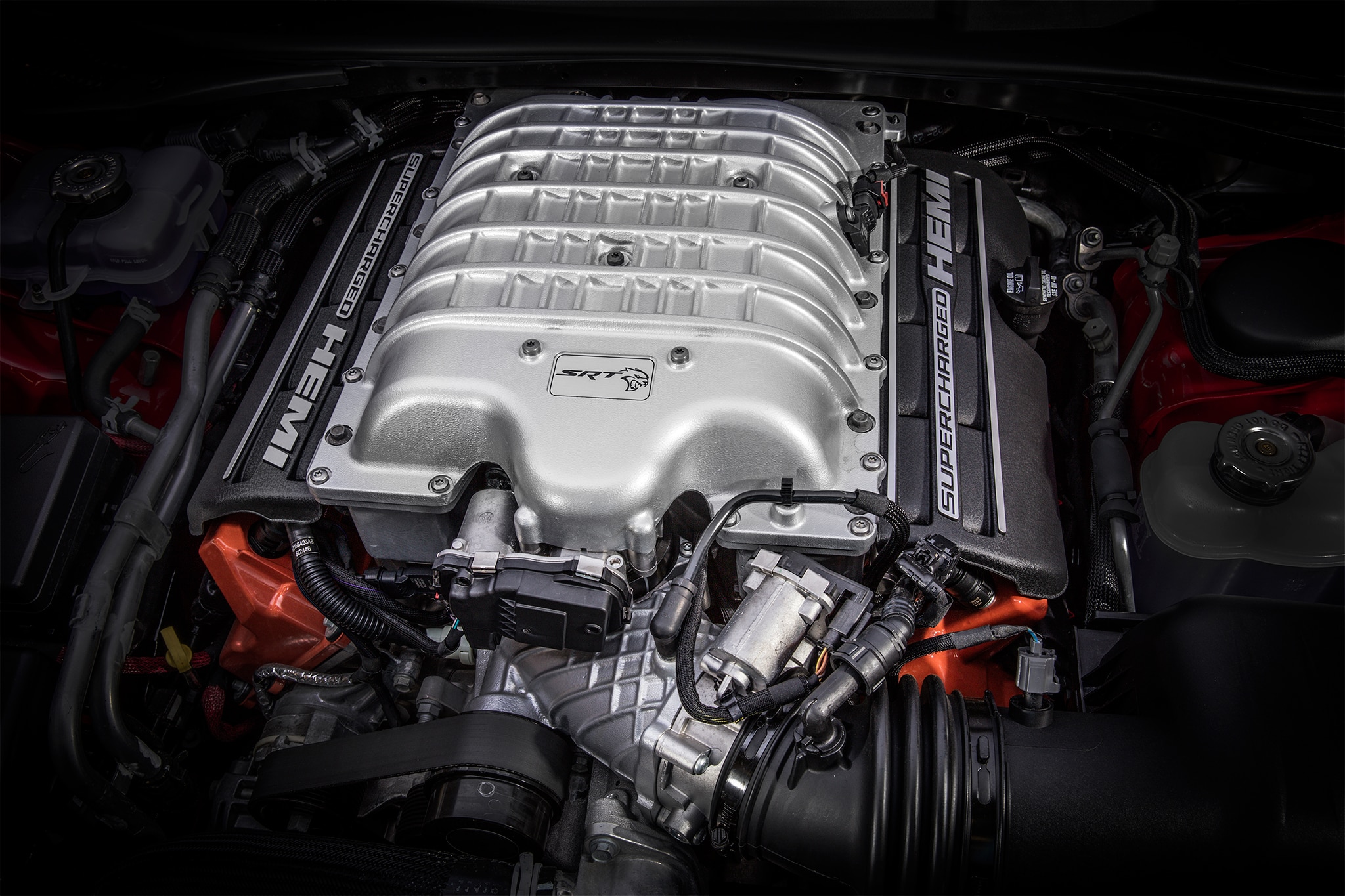 In 2014, the iconic Dodge Challenger got a big facelift, since you can't really mess around with the classics.
Dodge practically patented the muscle car. Little did they know they would become one of America's top Automobile manufacturers and that the Charger model, for example, particularly the 66-67 one, would trigger jaw dropping amazement at its sight. John Francis and Horace Elgin Dodge were making bikes in 1901 when they decided to move their company, the Dodge Brothers Bicycle & Machine Factory to Detroit, Michigan.

Before Cadillac would outrun Dodge in engine development years later, the Brothers were supplying car parts for many producers. Their early involvement in the process of making cars lead them to starting their own business, entering the queue for a large order of recognition and notoriety. Setting the Dodge Brothers Motor Vehicle Company in 1914 brought them a step closer to the counter.

The first Dodge automobiles shared some of Ford Model T's features but outran the latter in terms of ignition and other improvements meant to ease driving. One of the major advantages Dodge offered was a smooth, electrical start rather than the sluggishly classic crank start. Built for the middle class, the cars quickly became a commercial success, mainly due the clever blend of reliable ruggedness, engine improvements and style elements.

By 1917, Dodge had produced enough cars to start thinking expanding in other car-manufacturing areas. Trucks seemed like something they could successfully take on and the Dodge truck division came to being. Dodge trucks were used by the US army during the First World War after which they kept being used as commercial vehicles.

The Dodge brothers sold their business to Dillon, Read & company for the astoundingly large sum of  $ 146 million, said to be the largest amount in history to have been paid at the time. Dillon helmed Dodge management only for 3 years, passing the new acquisition to the Chrysler Corporation  on July 31, 1928.

Due to Chrysler's financial conquests over some European automotive groups, such as the British Rootes group and the French Simca, Dodge is introduced to Europe in the 60's. Lightweight commercial vehicles are sold here under a different badge. The Dodge 50 series is fairly well received in the UK, becoming a favorite for military and utility operations.

1977 brought forth the collapse of Chrysler's European subsidiary and its adjacent Dodge branch altogether. The Dodge factory as well as some rights to use the Dodge name were purchased by Renault who resumed the production of Dodge's commercial vehicles. However, Renault only made use of the Dodge name till the 80's when it gave up control over the name rights. Only the factory was kept.

Dodge is currently part of the DaimlerChrysler group and has been lately been know for its trucks rather than retro-future stylized muscle cars as it used to be know for during the 60's and 70's. Much like any other American car builder, Dodge garnered huge amounts of success at the time with the launch of the Charger and Coronet models, to name only a few.

As far as the company's current status is concerned, trucks make the most sales, representing 78% of the division's venue. Still undergoing intensive promotion in Europe, Dodge have sought to reach  the same type of customer it did back in the 70's by launching a series of  mean-looking, rowdy  road-tamers such as the Nitro and Caliber.
2018 Dodge Challenger Consumer Reviews
acutenesspace,
I love my sexy beast
This is my dream car and it feels perfect, sounds amazing, controls well, and gets great gas mileage on interstates. She is squirrely on the backend in even the slightest rain or freeze so that's one thing to consider regarding power and weight of the vehicle. Other than having to plan travel around weather, she's exactly what I want in a forever car.
luggmagnitude,
One of the best vehicles I've ever had
All around, one of the most comfortable and enjoyable cars I've owned and I've owned Lotuses, Maserati's, Porsches, Jags, Corvettes...you name it. The SXT is certainly not the fastest, but at my age (72), it's super comfy and the big doors make it easy for us old geezer gearheads to get in and out of. Leased the car for 3 years but now I just bought it...which I have never done with a lease vehicle before. It's simply that good. And I never get tired of the GoMango color. With 300 hp, it's not an RT or Scat Pack but at my age, its got all the power I need. Putting some Katskins leather in it soon.
addiebecome,
Love my 2018 Dodge Challenger RT - Scat Pack
Definitely not what you would consider a fuel efficient car but on what a blast to drive. Also, quite comfortable on long road trips and quiet when cruising at highway speeds. The sound from the 8 cylinders and stock mufflers when you put your foot down on the gas is undeniable.
chapmarried,
Amazing
Amazing in the snow! No worries in bad weather at all!
embargoplay,
Best car
Best, most fun car I've ever owned.
halldomino,
Incredible Value
Had a 2016 white SXT on a 2-year lease and just re-leased a Mango 2018 SXT for 3 years. At 70 years old, Ive owned Cobras, Big Healeys, E-Types, Maseratis, Porshes, Tigers, and I still have a Lotus Esprit. I just cant stand boring cars even as an old man. Compare to Mustang and Camaro, all things equal, you will lease the SXT for 100 less per month. Super comfortable and an incredible value. Highly recommend the Super Track Pack option.
trophybakery,
Very good choice if you want a looker and muscle.
I purchased a 2015 Scat Pack. Beauty and Beast rolled into one. The interior is roomy and has all the modern comfort tech. The power and sound are amazing. A Tesla may go faster but no sound? What good is that? This car is a head turner. A warning though. You will be tested at every red light if a Mustang or Camaro pull up next to you. It is so much fun!!
immatureminds, 10/21/2019
"I love this car!"
This was my mid life crisis car, bright red 2015 Challenger 6 speed manual with 5.7 Hemi. But man, what a wonderful car. I had a 73 340 'Cuda back in the day. This is so much more car! Leather interior is awesome, electronics are awesome. I drove up to Sonoma last weekend. Got 24.3 mpg with a Hemi V-8. Then I drove it at a performance driving course there at the track, hitting 138 mph. Handled great, easily ran with BMW M3s and Porches. Just love this car.
cloodcraniac, 06/24/2019
"Great Muscle Car, with smaller but powerful engine"
I have the "fully loaded" model that includes a technology package, adaptive cruise control, navigation, moonroof, premium wheels, backing camera and it is very efficient, but also very quick. Interiors are pretty ample, as it is the only Muscle Car (Camaro, Mustang & Challenger) that fits 5 people.... and it does. I frequently have my wife, 18, 17 and 11 year olds riding with me and they do alright. I love my Challenger.
egretpunctured, 06/17/2019
"Fast and comfortable"
I have a 2019 Hellcat Redeye. Easy mid 10 sec.quarter mile @133 on slicks. Quality is great. The car handles great. It stops very good, and of course wtih almost 800 h.p. is very fast. Just stay away from all season tires. It will smoke the tires at ANY speed. Treat it with resepect, and you can drive it in any weather. Seats are comfortable. For well under $ 1000,000, you have a world beater. Faster the most supercars.