Drive a 2018 Mustang with the new 10-speed automatic transmission back-to-back with the older car's 6-speed auto, and the differences couldn't be more stark. With the revised V8's higher redline, the 10-speed keeps the peaky engine singing, with revs dropping ever so slightly, reminding one more of a motorcycle than muscle car. The same holds true for the standard EcoBoost 2.3-liter 4-cylinder: Not only does it produce a satisfying growl from underhood, but its 310 horsepower gives it a 0-60 mph time of less than 5 seconds -- performance that rivals many of the V8 engines from the Mustang's past. That's quick enough to leave Mr. McQueen and his Highland Green fastback in your dust. The GT is even quicker with its 5.0-liter V8, which now makes 460 horsepower. Ford claims it sprints to 60 mph in less than four seconds. That was exotic supercar speed just a few years ago, and the V8's rumble and roar are pure Americana. The retuned suspension, especially with MagnaRide adjustable shocks, produce a no-compromises combination of comfortable ride and nimble handling.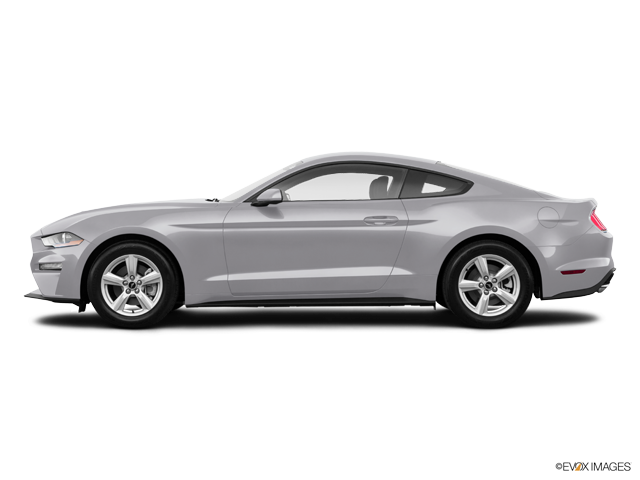 SYNC 3 Premium, GT and Shelby models are equipped with the latest version of Ford's Sync infotainment system. It's easier to operate than past systems, has a large 8.0-inch touch screen, Apple CarPlay and Android Auto connectivity, and the FordPass app allows you to start, lock and locate your Mustang with your smartphone. 5.0-LITER V8 ENGINE There's no denying the power and efficiency of the standard 310-horsepower EcoBoost 4-cylinder. But the Mustang GT's 460-horsepower 5.0-liter is one of the greatest V8 engines of all time. If you want your Mustang to sound and act like Steve McQueen's in Bullitt, it's the only engine to consider.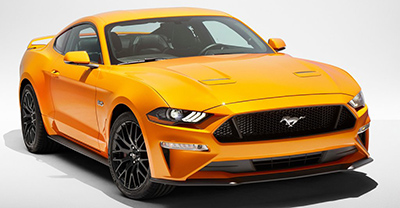 Coupe or convertible, Ford's modern muscle car seats four passengers but the rear seats are extremely tight -- and in the hard-core Shelby GT350R, nonexistent. Up front, room is decent for driver and passenger. The front seats are comfortable, and the sturdy audio/climate-control switches are easy to reach. Beware the rear blind spots in coupes created by the raked roof. The Mustang's trunk is bigger than you might expect -- 13.5 cubic feet in coupes, 11.4 in convertibles -- and the rear seats fold flat to accommodate longer items. The Mustang convertible uses a one-hand release latch for the power-operated soft top. We're especially fond of the available digital dash, which reconfigures depending on the drive mode, and offers seemingly infinite customizability.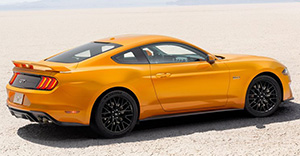 With its long hood, short trunk, sloping rear glass and tri-bar taillights, the 2018 Ford Mustang could never be mistaken for anything other than Ford's pony car. Yet this is no retro-wannabe. A new lower, more aggressive grille, reshaped LED headlights and LED taillights also make the latest Mustang totally relevant today. There's a new hood with revamped twin scoops and a dozen new wheel designs. Convertibles look best with the lined and insulated fabric top folded, but even when up it's still unmistakably Mustang. Active grille shutters on EcoBoost models can close to redirect airflow, improving aerodynamics.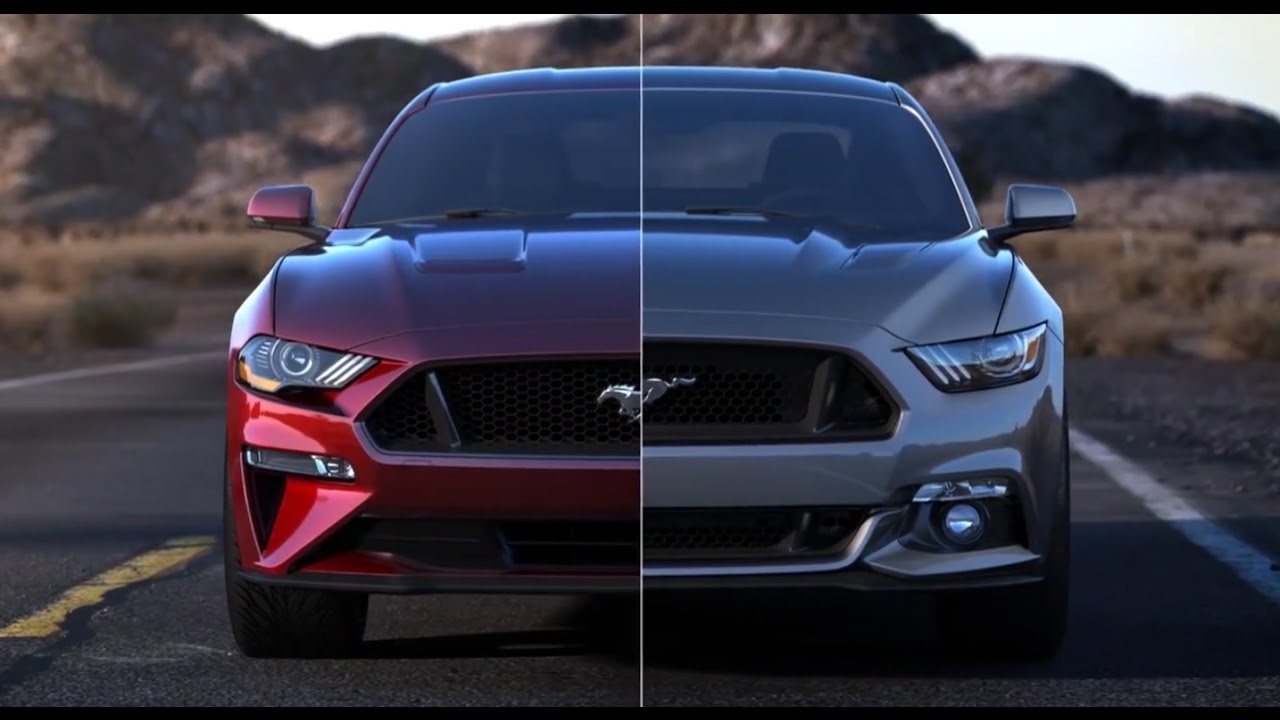 The least expensive Ford Mustang EcoBoost Fastback comes equipped with a rearview camera, push-button start, Track Apps showing performance metrics like g-forces, selectable-effort steering (Normal/Sport/Comfort), 4-way manual-adjust driver's seat, high-intensity headlights and 17-inch aluminum wheels. Standard audio is an AM/FM/CD system with two USB inputs and Sync Bluetooth connectivity. Safety features include traction and stability control and front, side and knee airbags. The Premium trim adds Sync 3, dual-zone climate control, 18-inch wheels and a rear spoiler. GT Mustangs have the iconic 5.0-liter V8, larger brakes and the line-lock feature for burnouts -- for track use only, wink wink.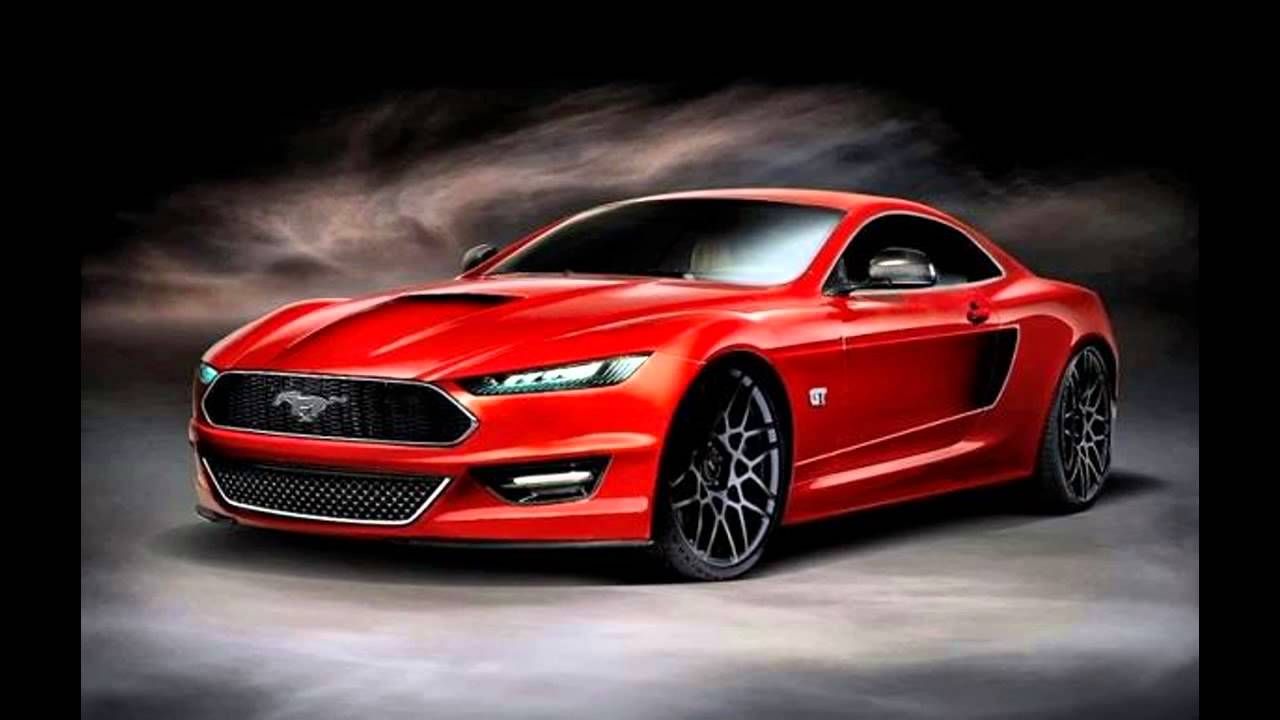 From ventilated front seats to a Shaker audio system, there's a slew of options to suit your taste and budget. At $ 1,545, the new 10-speed automatic transmission will be popular. Also, check out the $ 4,000 Performance Package for the GT, which adds sticky Michelin Pilot Sport 4S tires, 19-inch wheels, larger Brembo brakes, unique suspension tuning, a larger radiator, a larger rear spoiler, additional instrumentation and chassis reinforcements. It's also available on the EcoBoost model for $ 2,500. For $ 1,700 Ford also offers new MagneRide dampers on either model, which are similar to the units used on the Shelby GT350.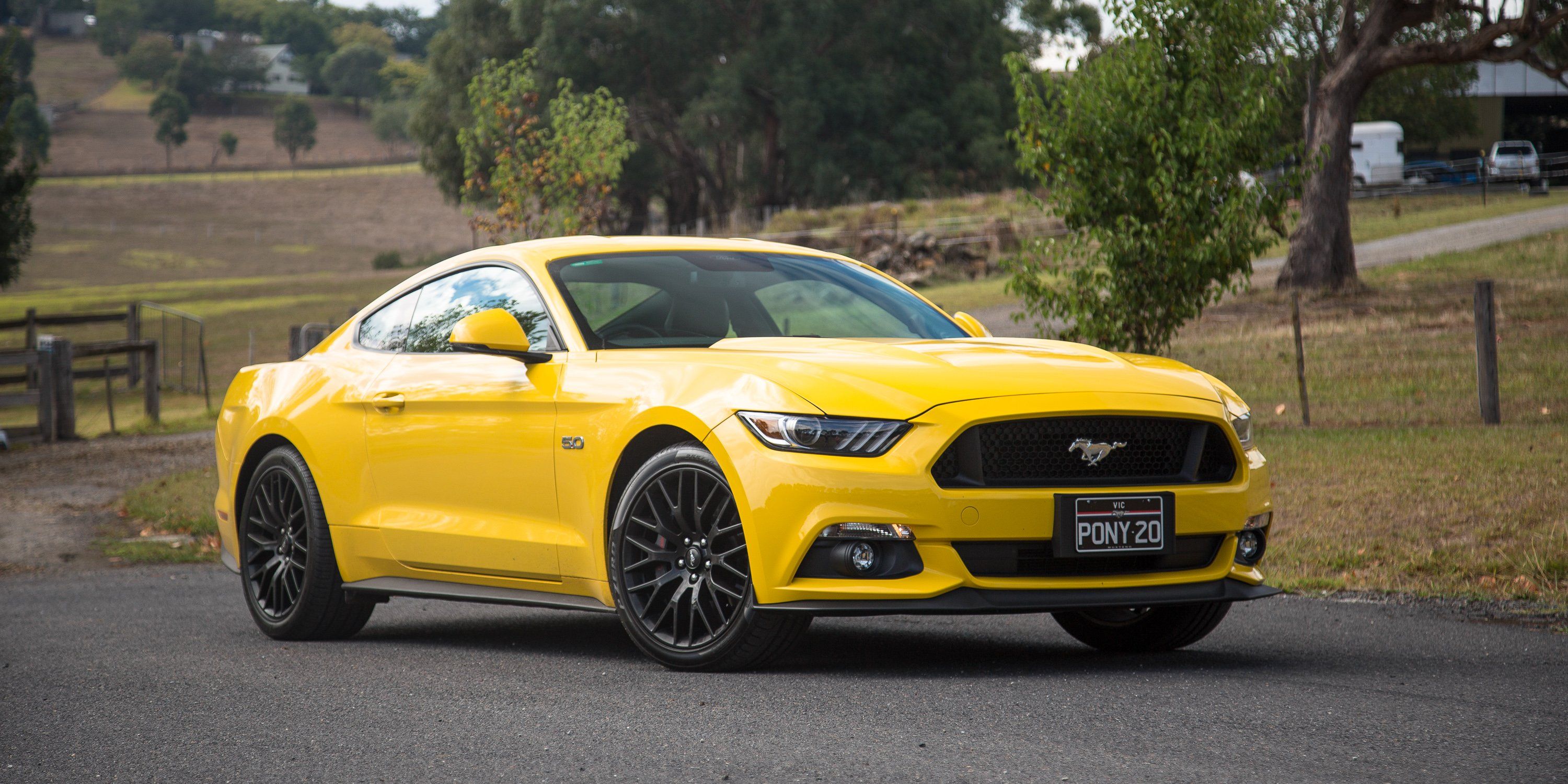 Three engines are now available for the 2018 Mustang, with even the least making over 300 ponies. EcoBoost models have a turbocharged 2.3-liter 4-cylinder engine that gets a welcome boost in torque this year. If you gotta have a V8, the GT is your ride. It's ready to roll with a 5.0-liter that gains significant power and torque for 2018. For buyers who plan to track their Mustang or simply desire a real screamer, there are the Shelby GT350 models, which use a 5.2-liter V8 that spits out 526 horsepower in both the standard and GT350R derivative. All Mustangs are rear-wheel drive and come with a 6-speed manual transmission. A new 10-speed automatic transmission with paddle shifters is optional on all except the Shelby variants.2.3-liter turbocharged inline-4 310 horsepower @ 5,500 rpm 350 lb-ft of torque @ 3,000 rpm EPA city/highway fuel economy: 21/30 mpg (manual & automatic), 21/27 mpg (manual, convertible), 20/28 mpg (automatic, convertible), 21/28 mpg (manual, coupe w/performance package), 20/28 mpg (automatic, coupe w/performance package)5.0-liter V8 460 horsepower @ 6,500 rpm 420 lb-ft of torque @ 4,250 rpm EPA city/highway fuel economy: 15/25 mpg (manual, coupe), 15/24 mpg (automatic, coupe), 14/23 mpg (manual, convertible), 15/23 mpg (automatic, convertible), 14/23 mpg (manual, coupe w/performance package) 5.2-liter V8 (GT350) 526 horsepower @7,500 rpm 429 lb-ft of torque @ 4,750 rpm EPA city/highway fuel economy: 14/21 mpg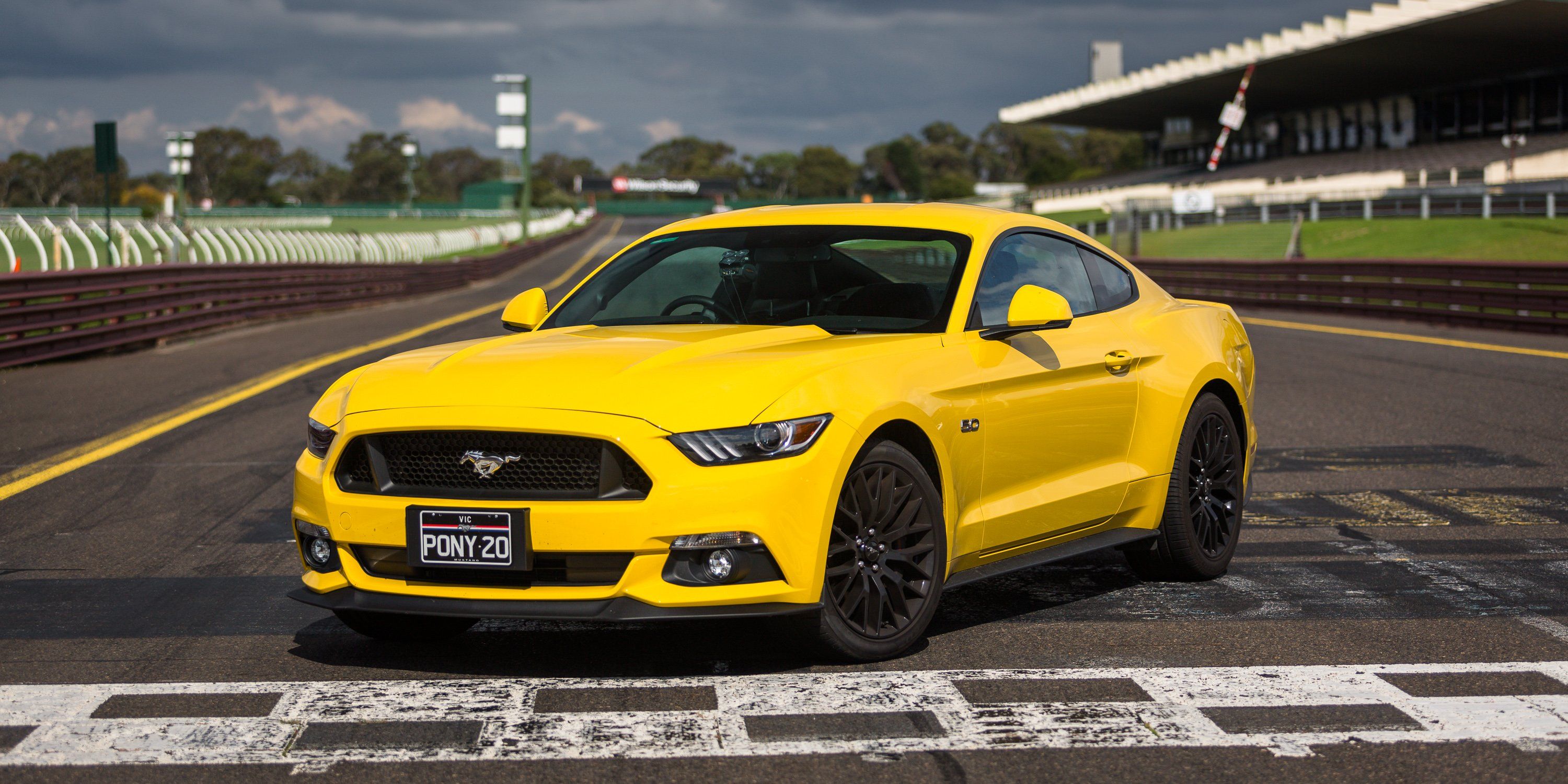 The 2018 Ford Mustang has a Manufacturer's Suggested Retail Price (MSRP) starting around $ 26,500 for a turbocharged Mustang with the EcoBoost 4-cylinder and 6-speed manual transmission. Opting for the 10-speed automatic transmission is $ 1,595 extra. A Mustang GT with the 5.0-liter V8 begins around $ 36,000 -- not a lot for a car that packs 460 horsepower. Convertibles start about $ 32,000 and climb just past $ 45,000 for a top-of-the-line Premium with a 5.0-liter V8. The base price of a 526-horsepower Mustang Shelby GT350 -- available in coupe form only -- is about $ 58,000, and the GT350R, which has no rear seat, radio or air conditioning, starts just over $ 65,000. The Mustang's prices slightly undercut those of the Chevy Camaro and Dodge Challenger. Before buying, check the Fair Purchase Price to get the best deal. The Mustang's resale value is expected to split the difference between the Camaro and Challenger.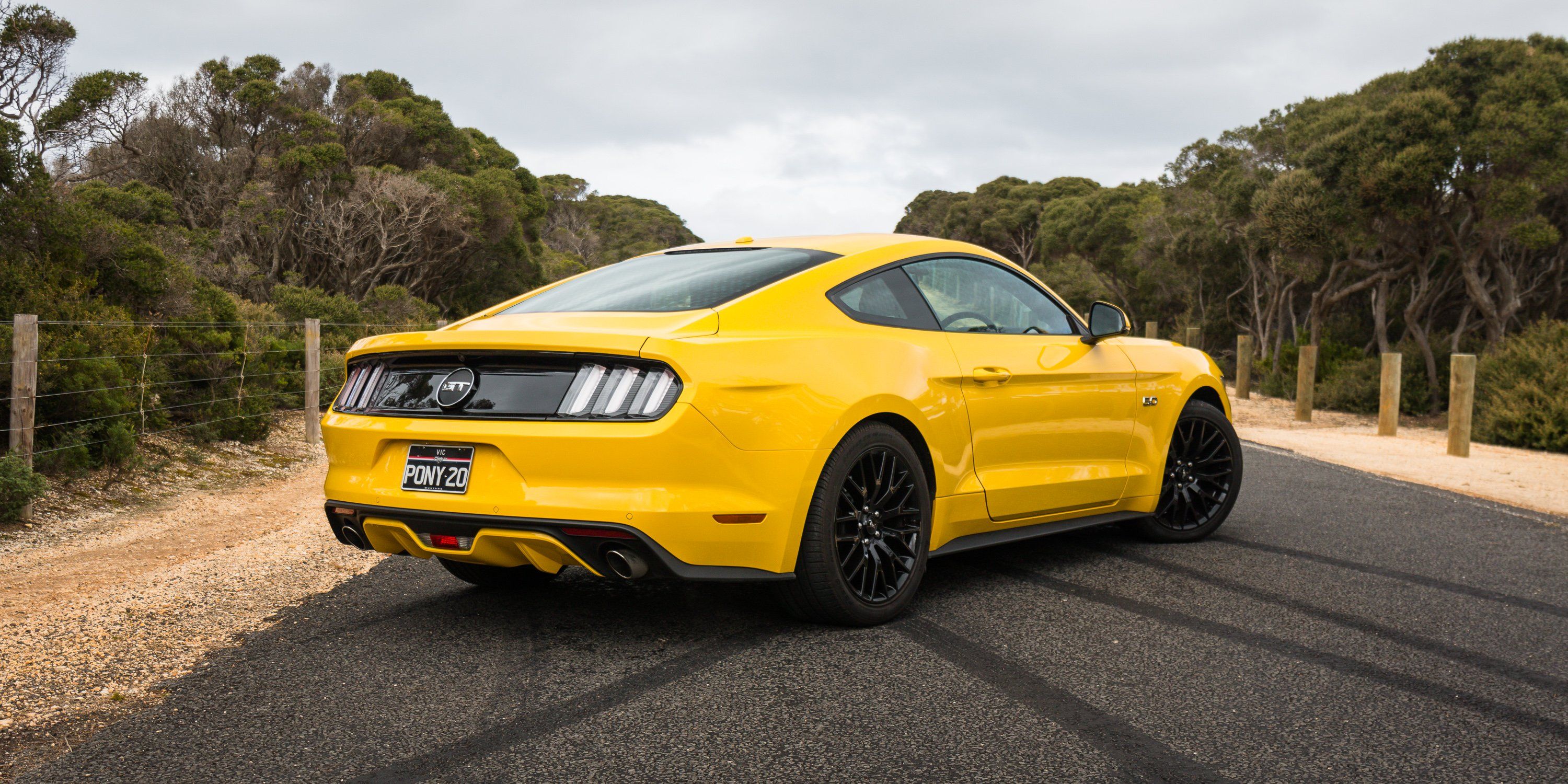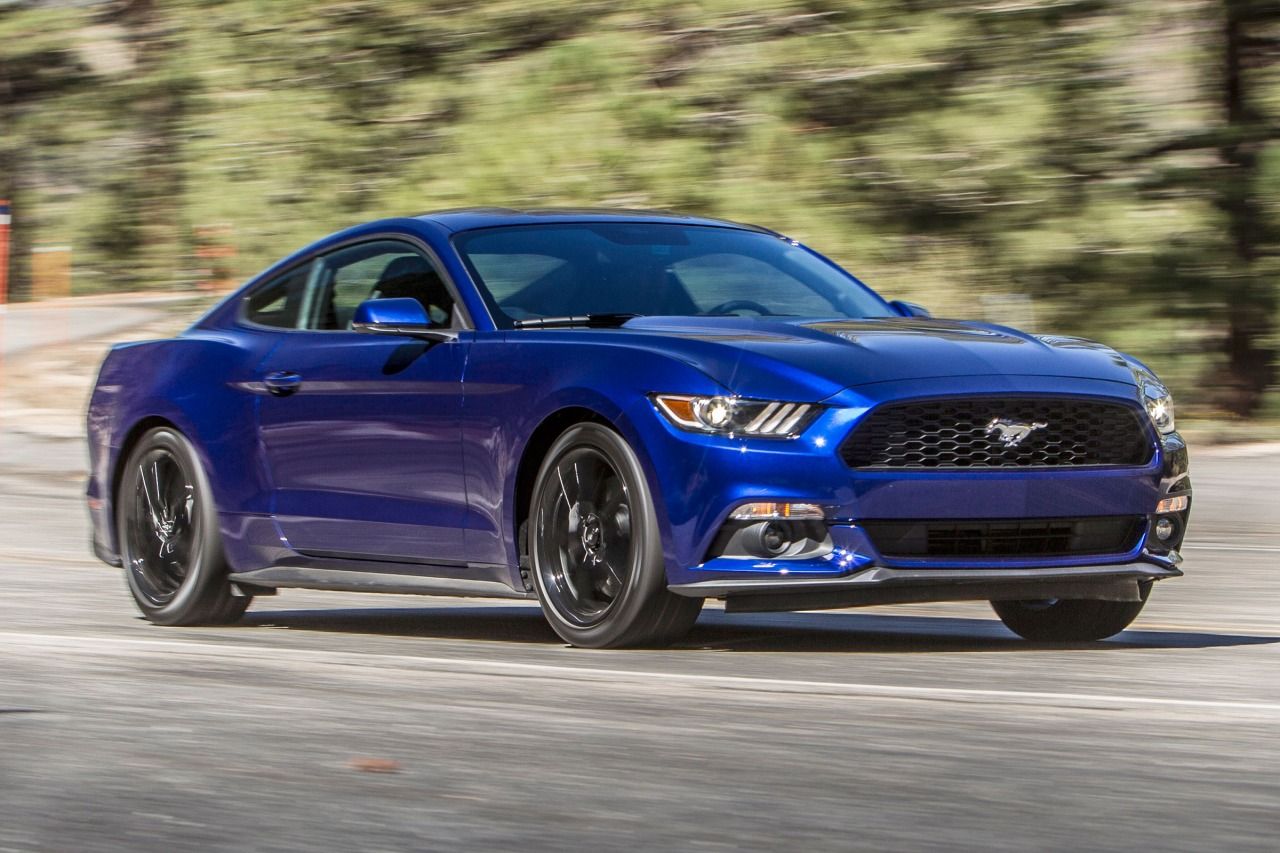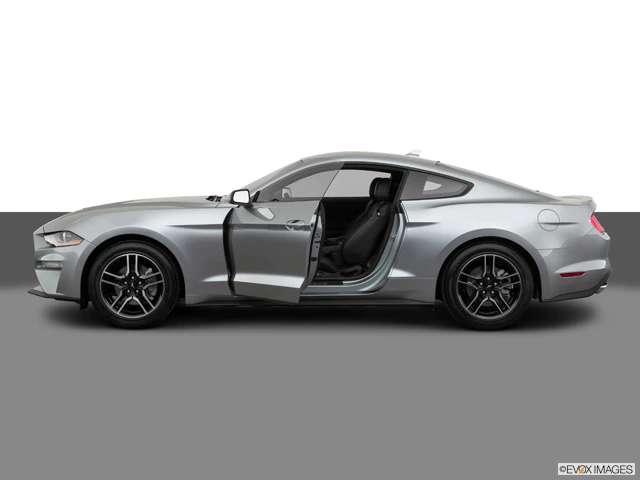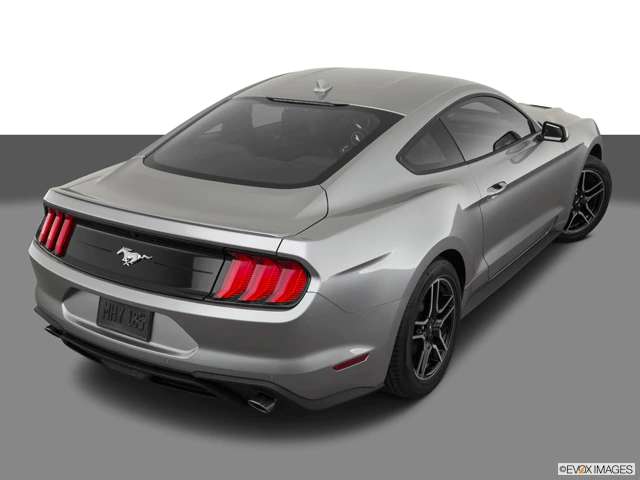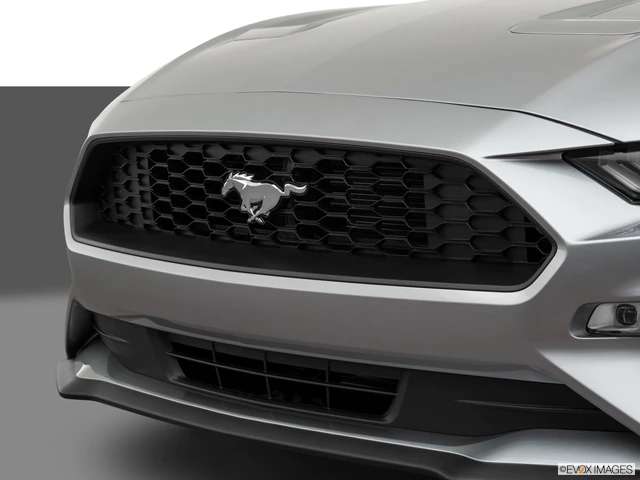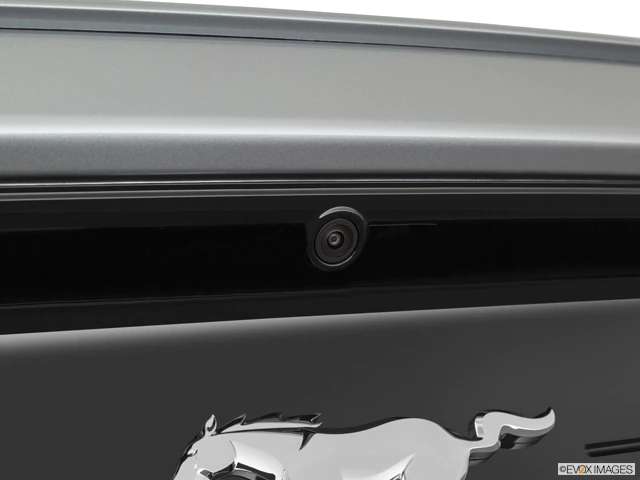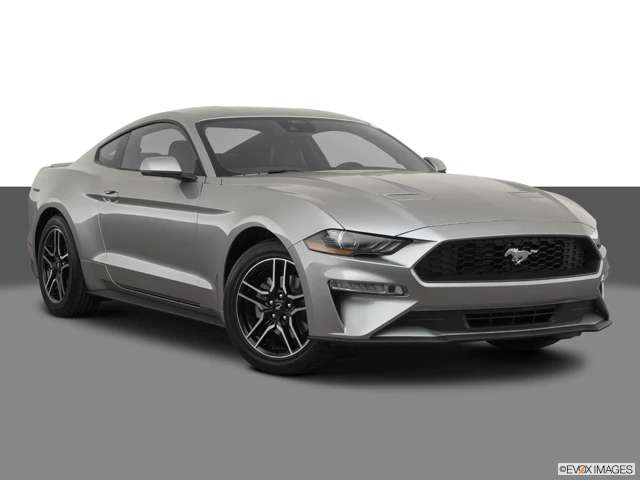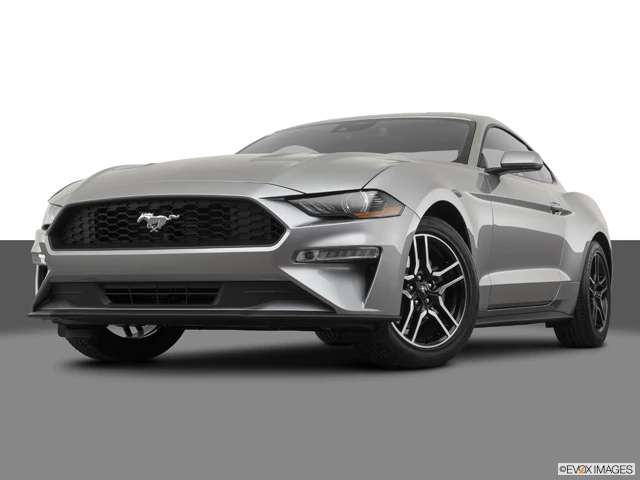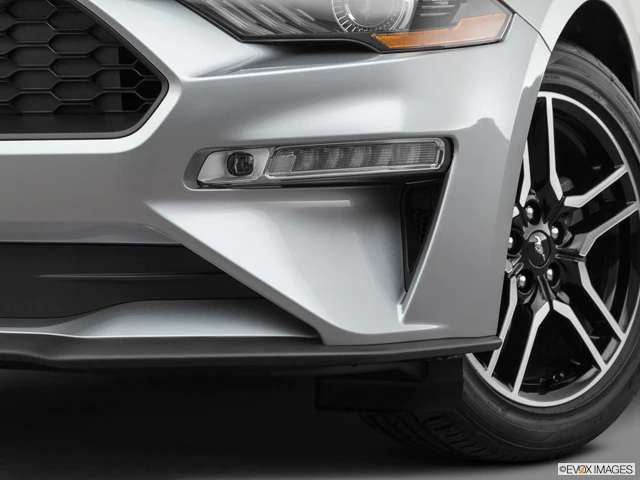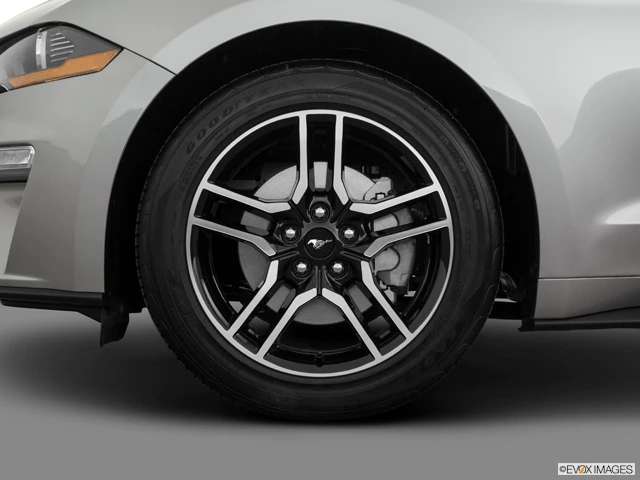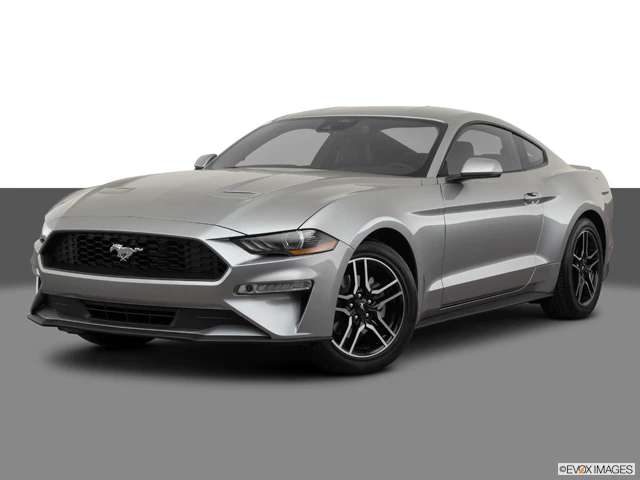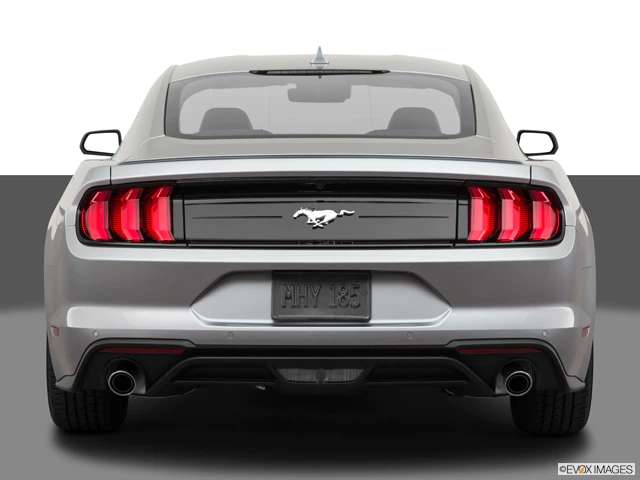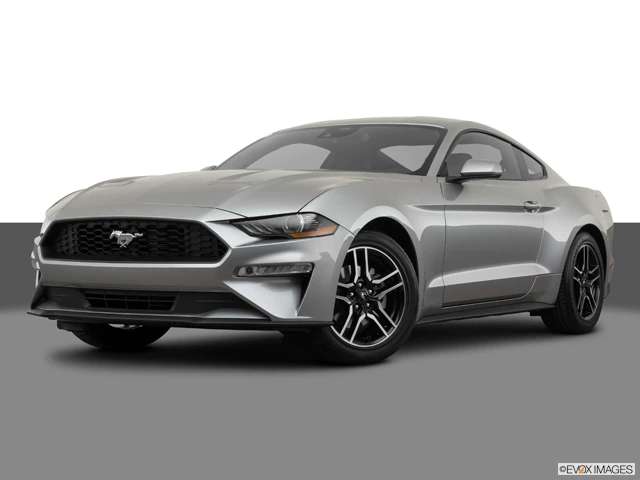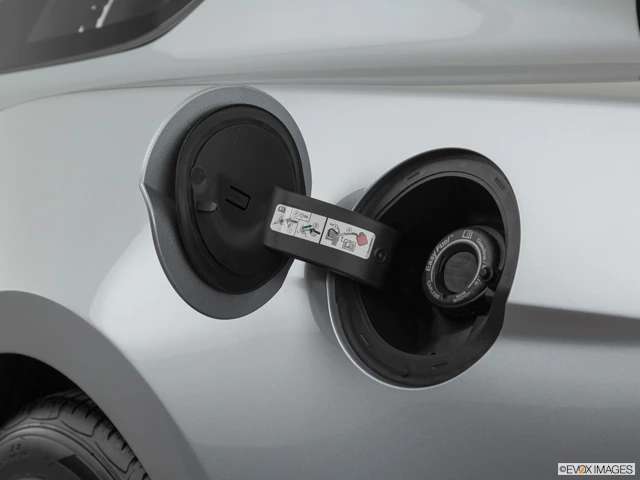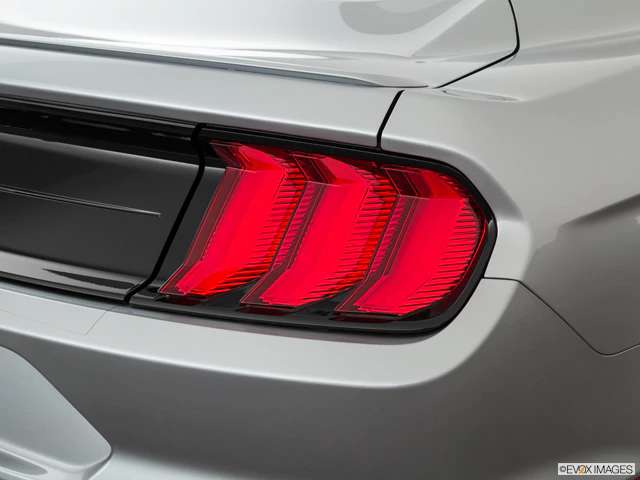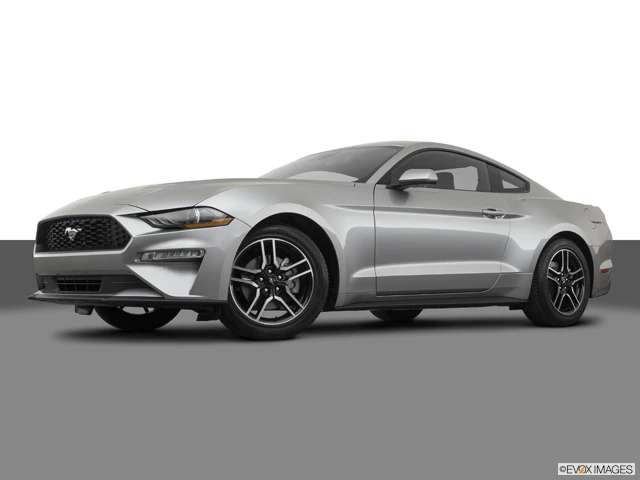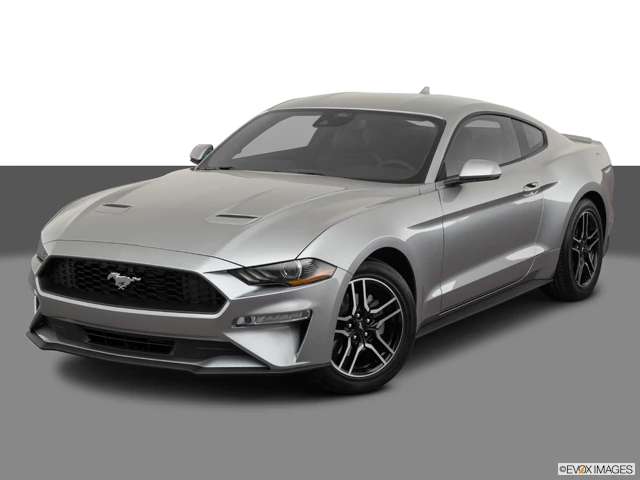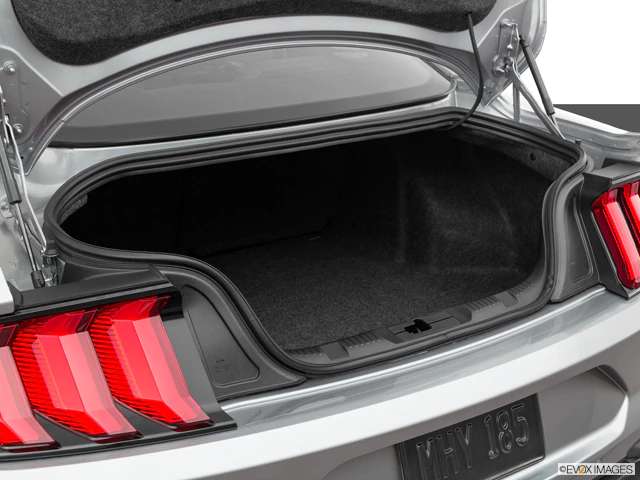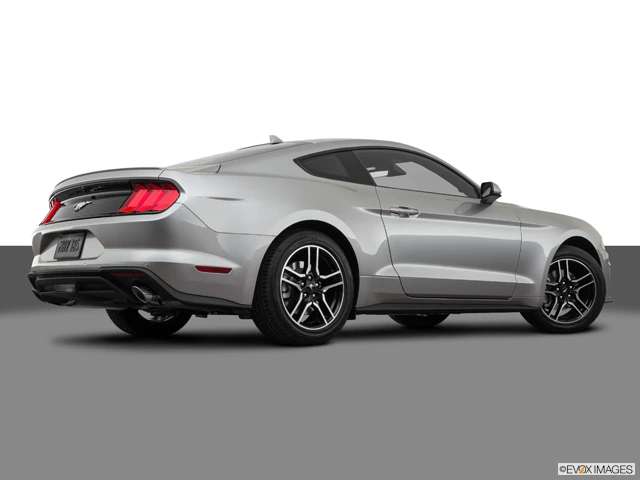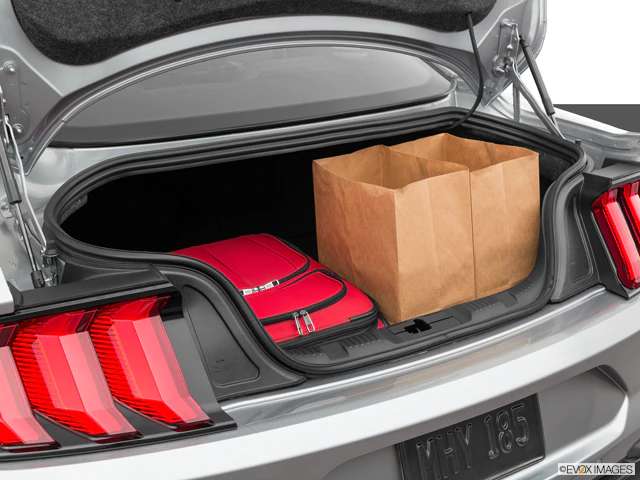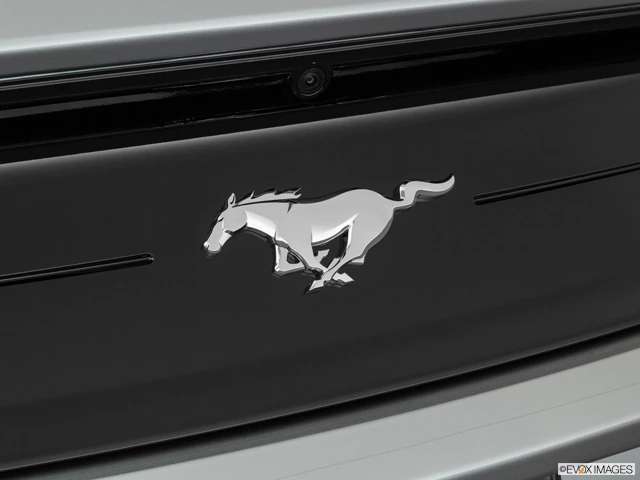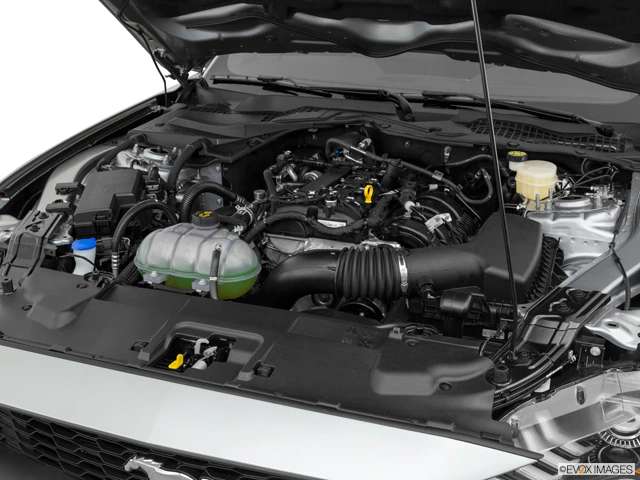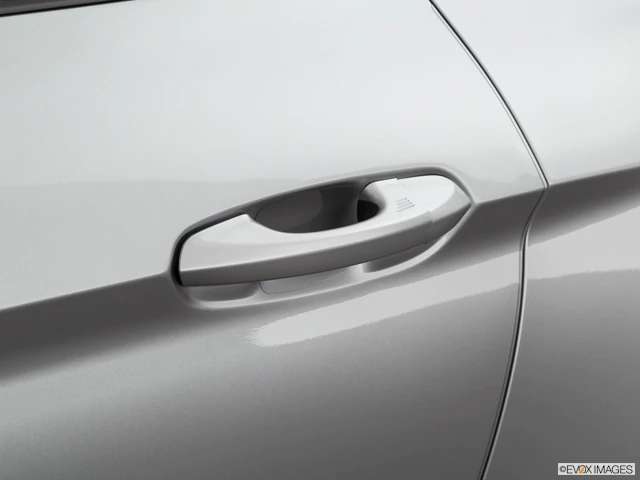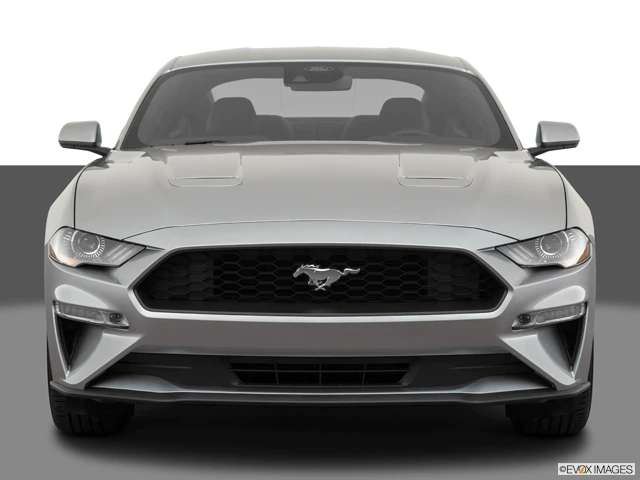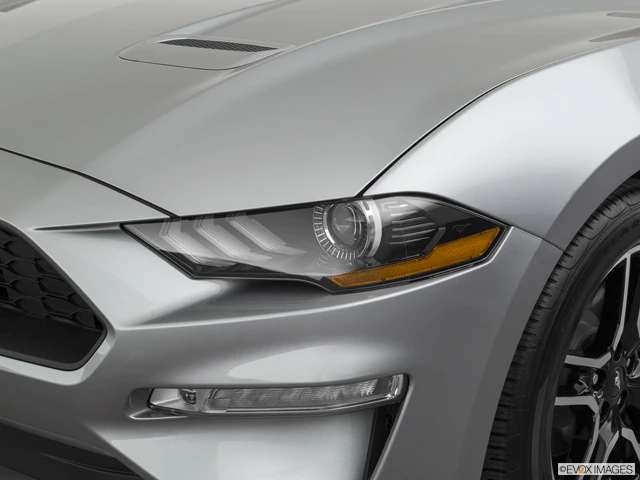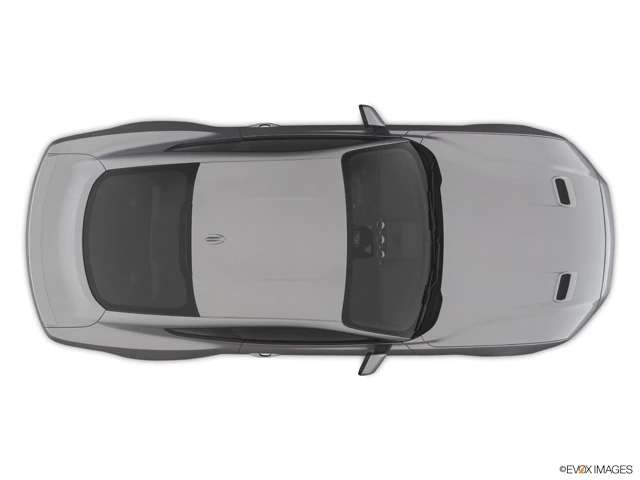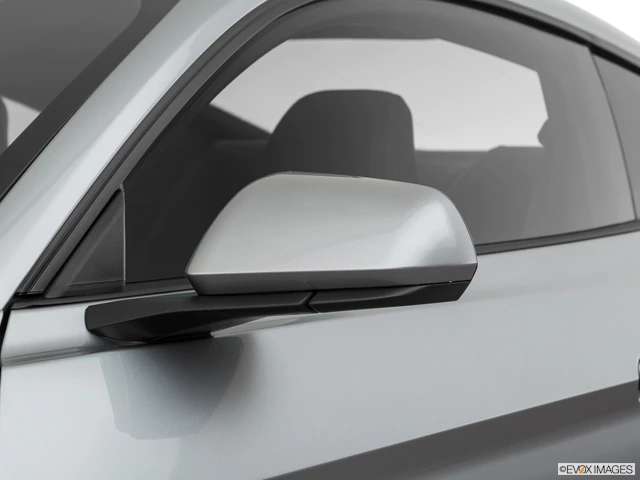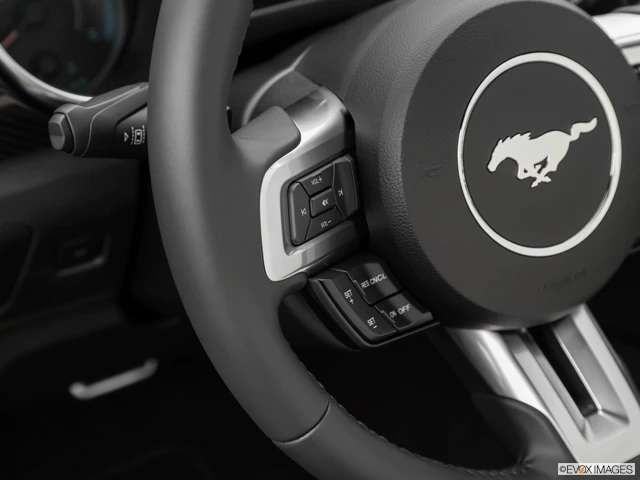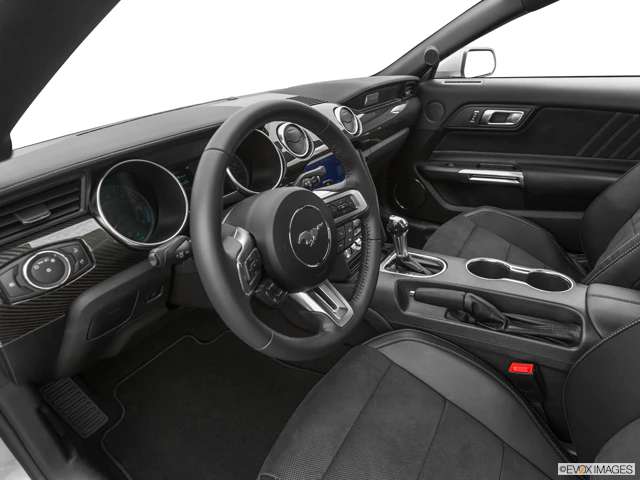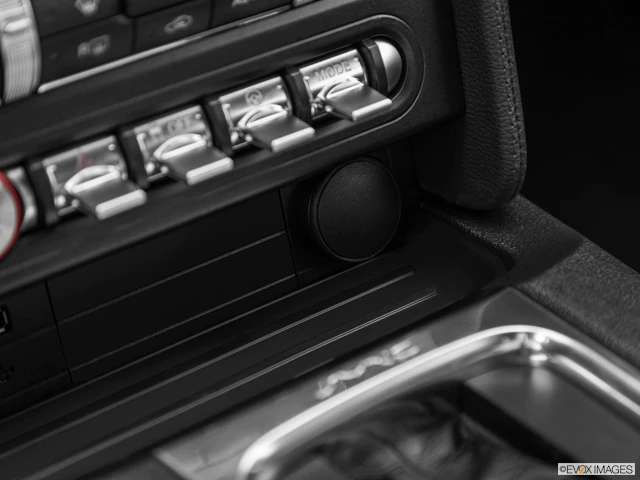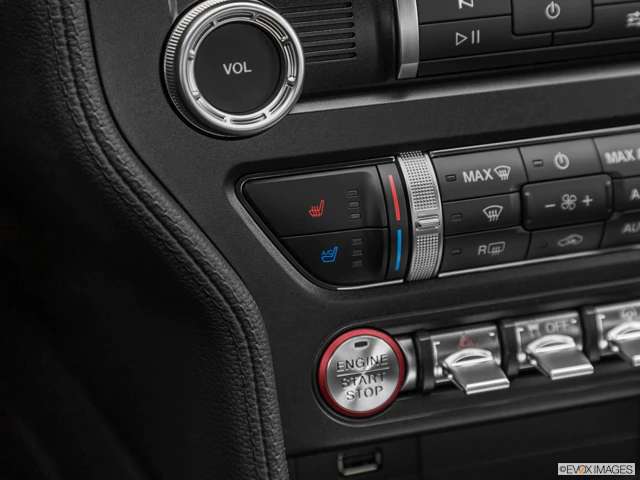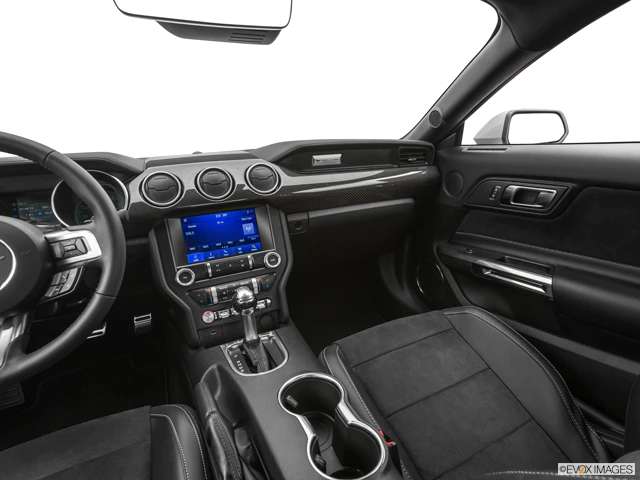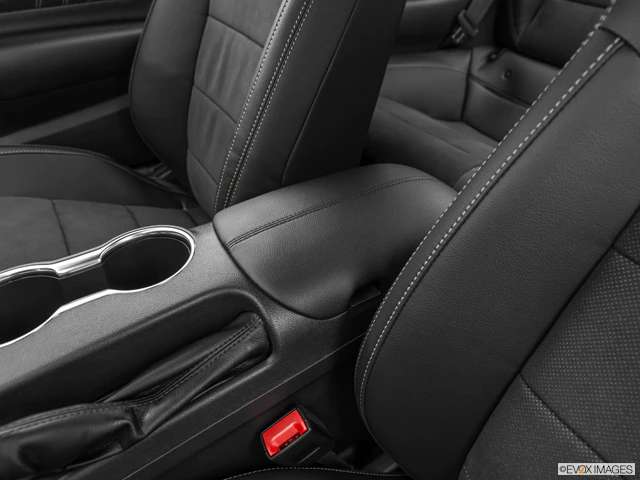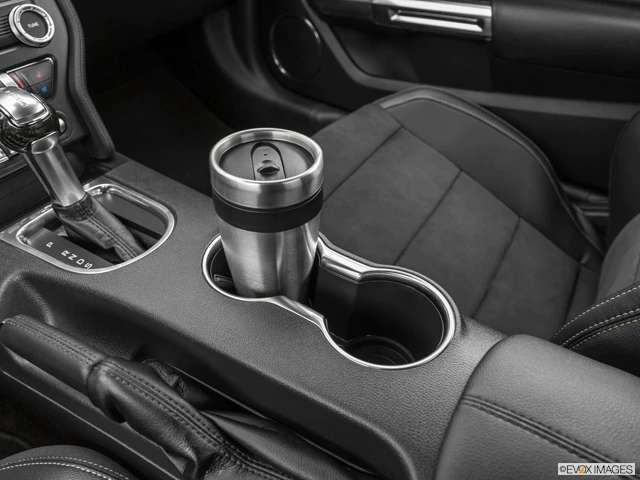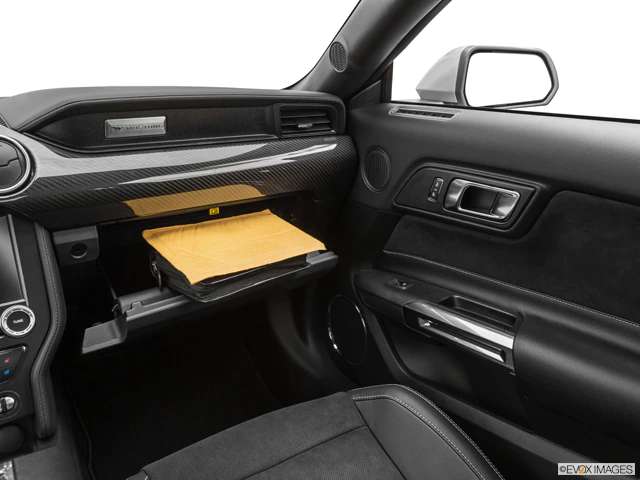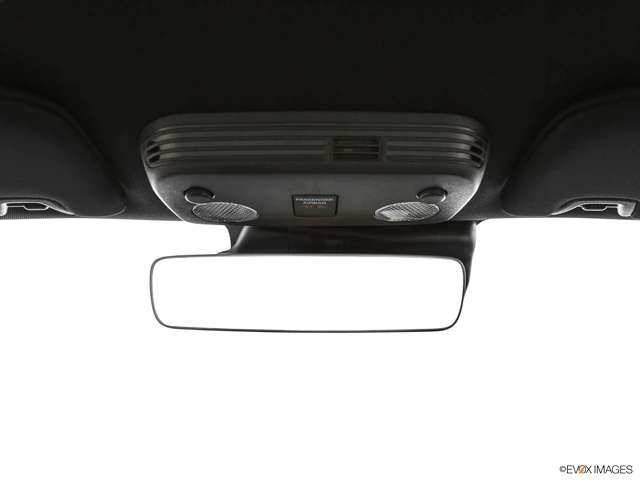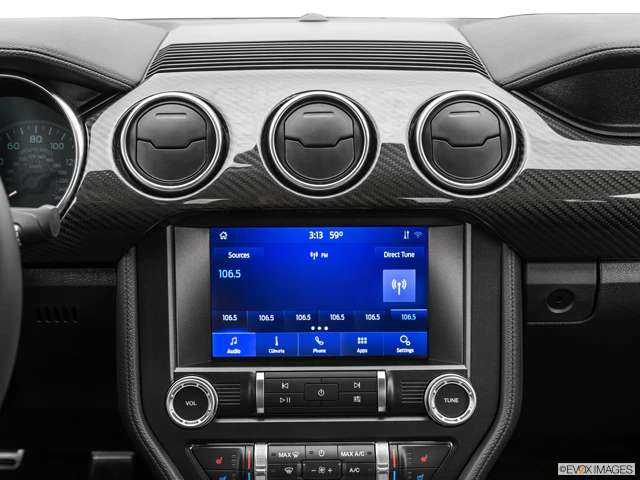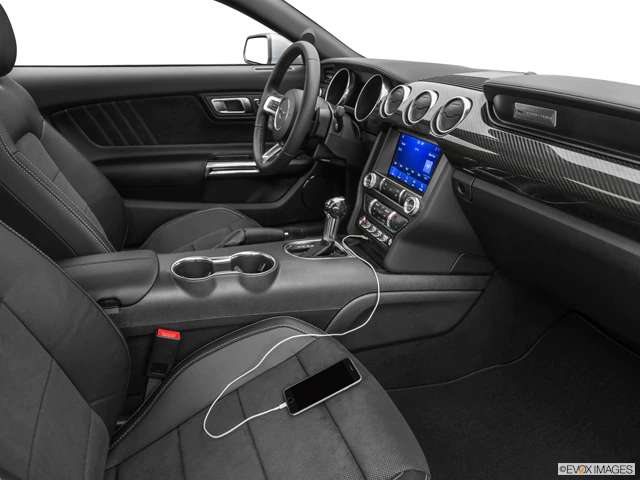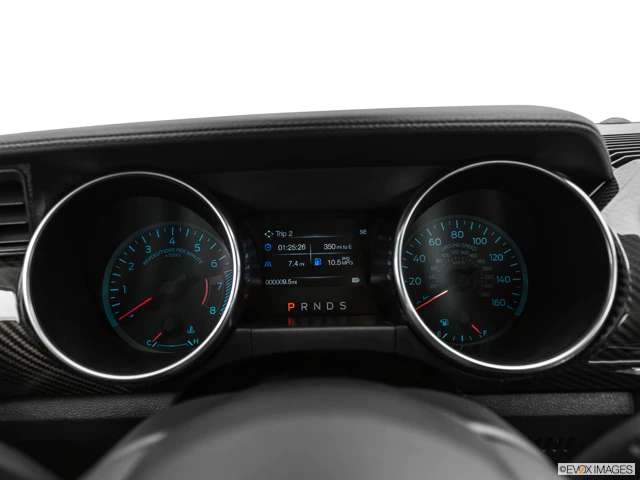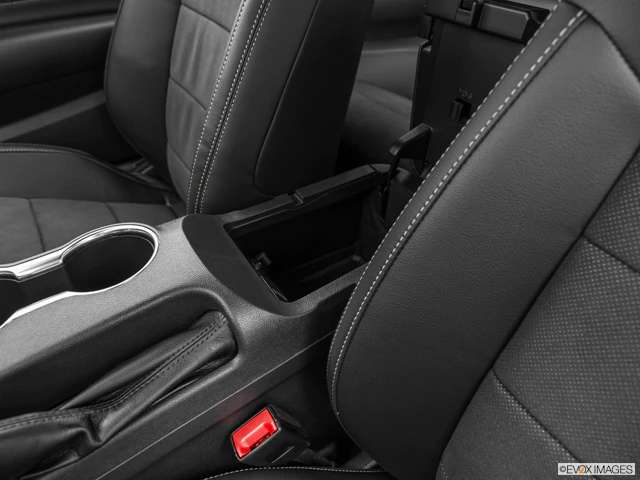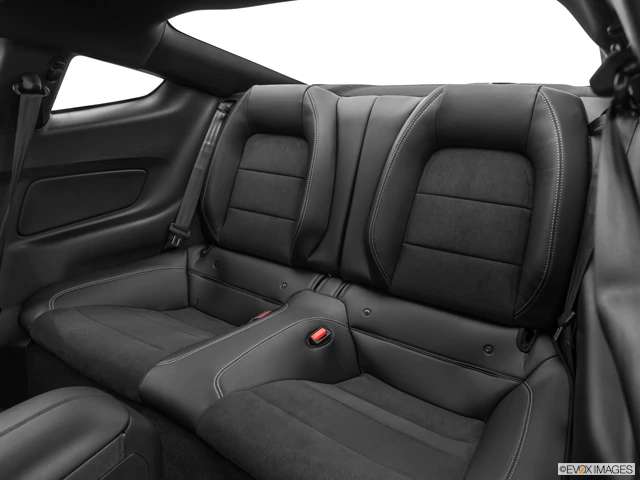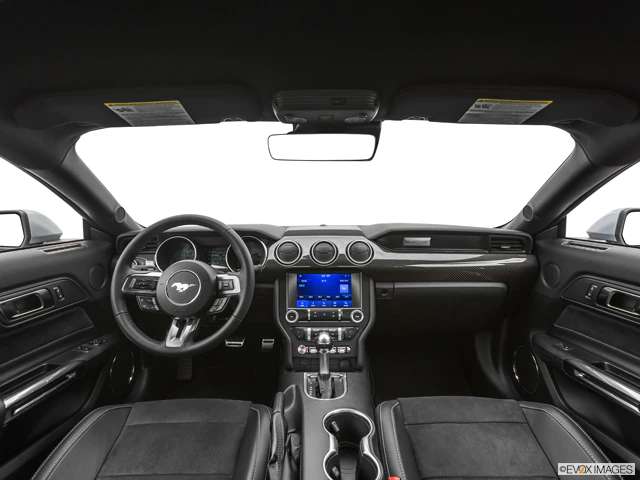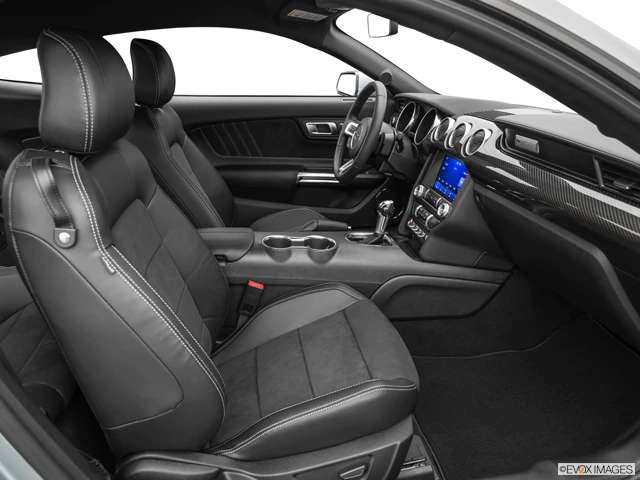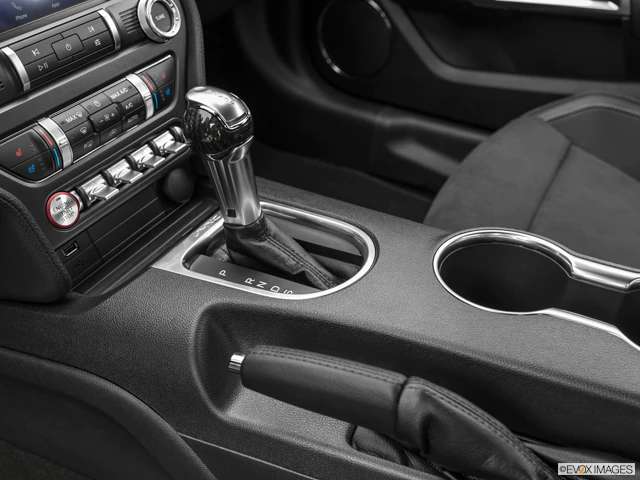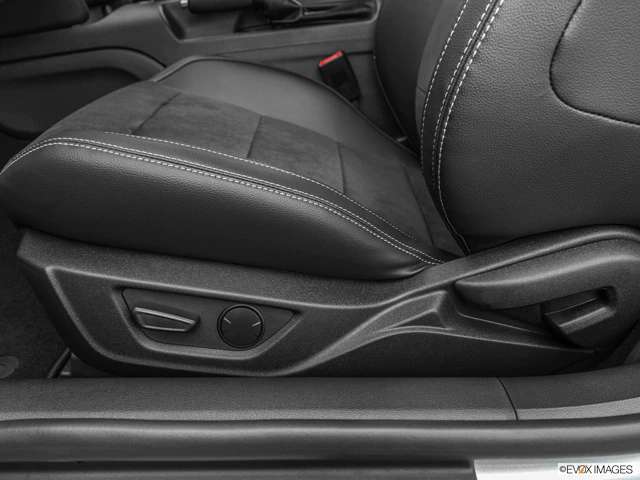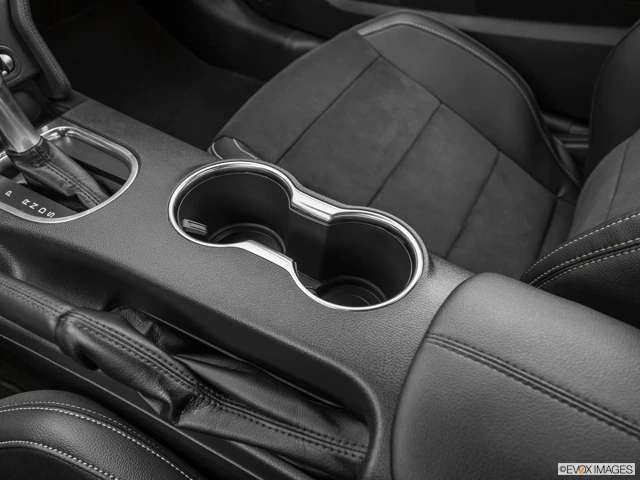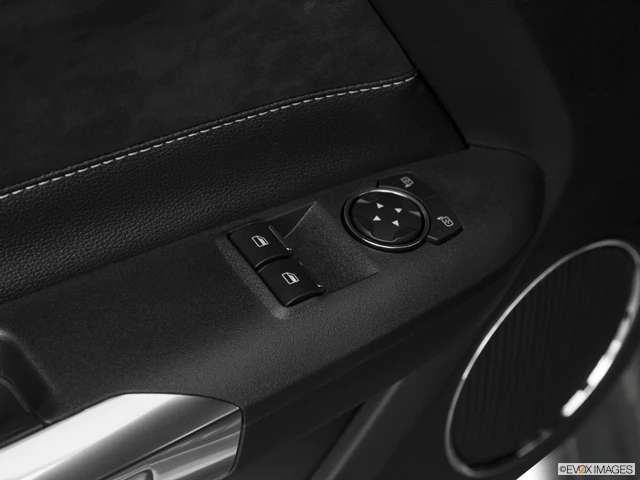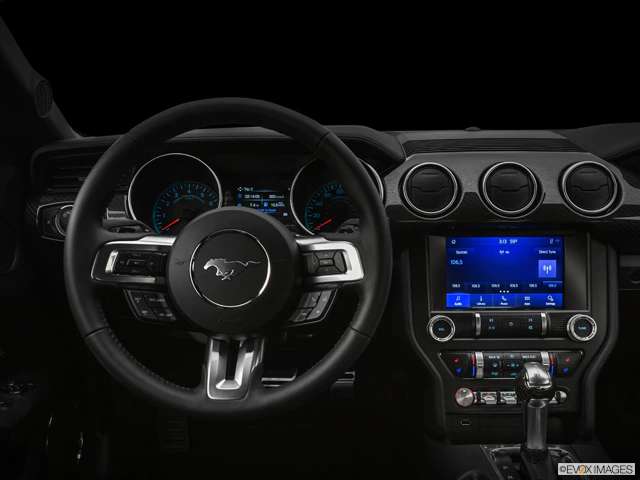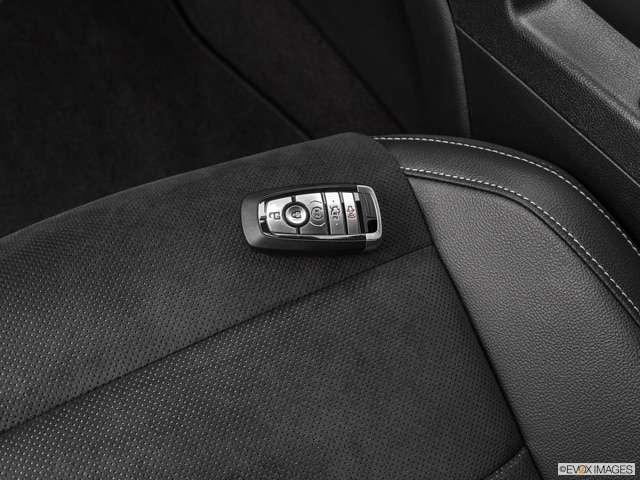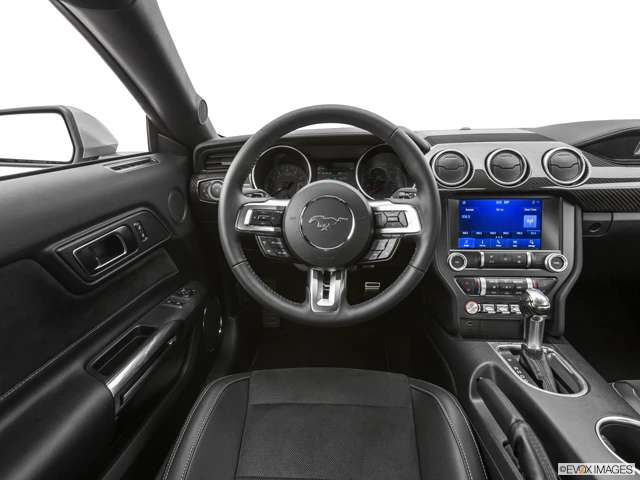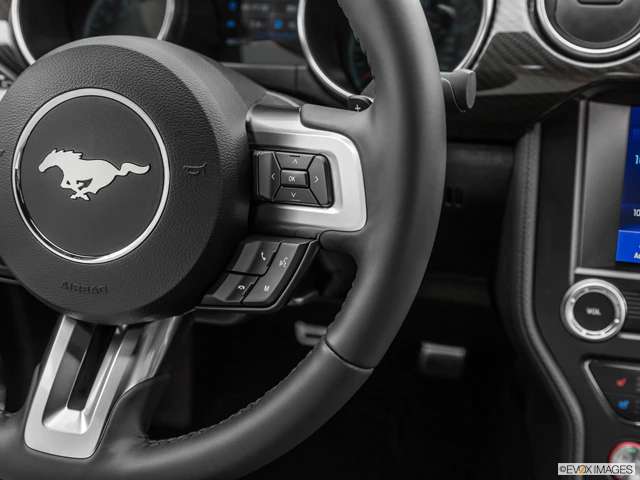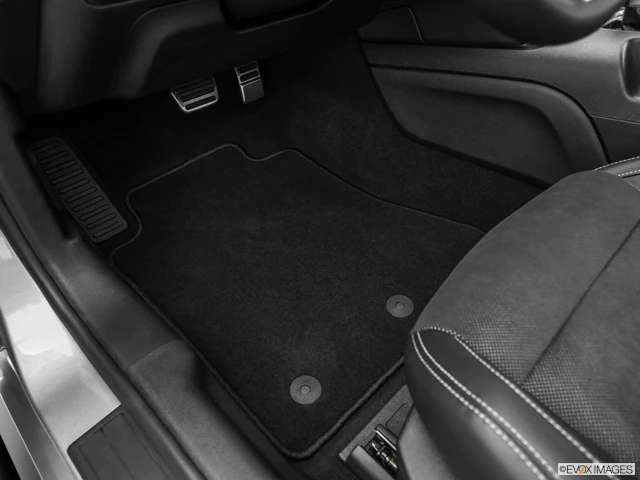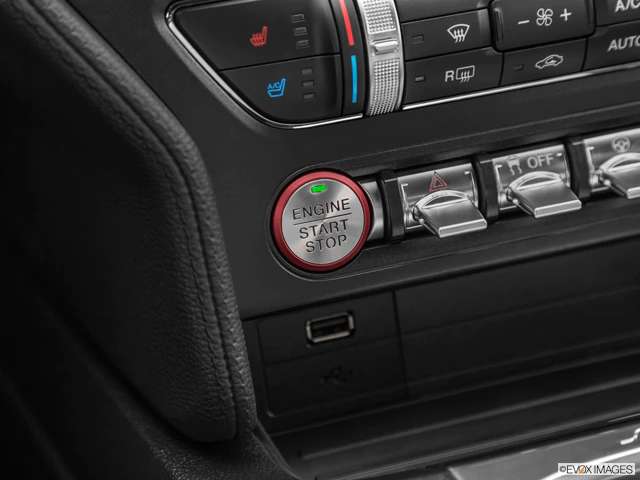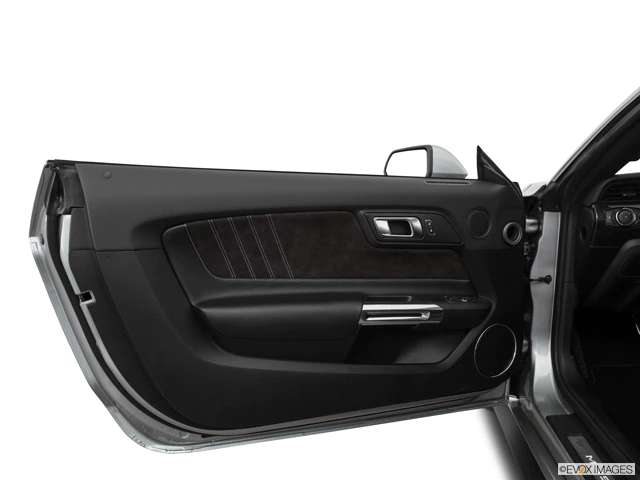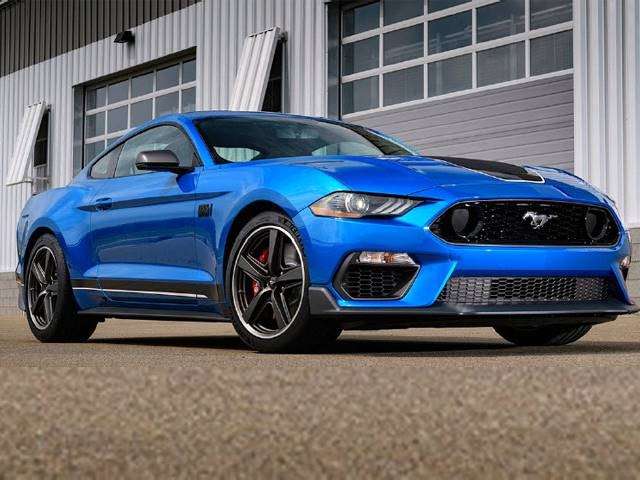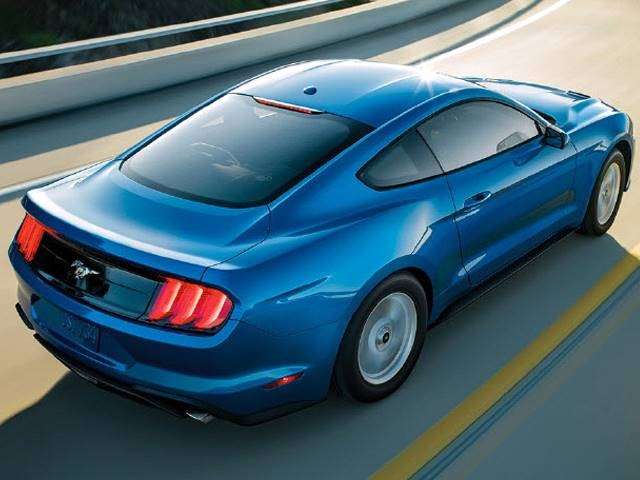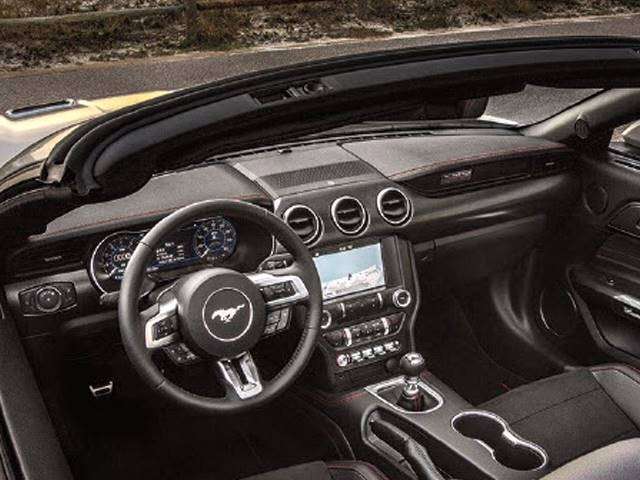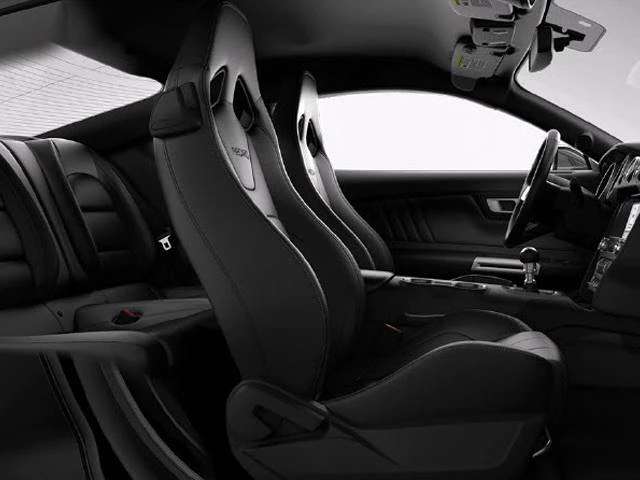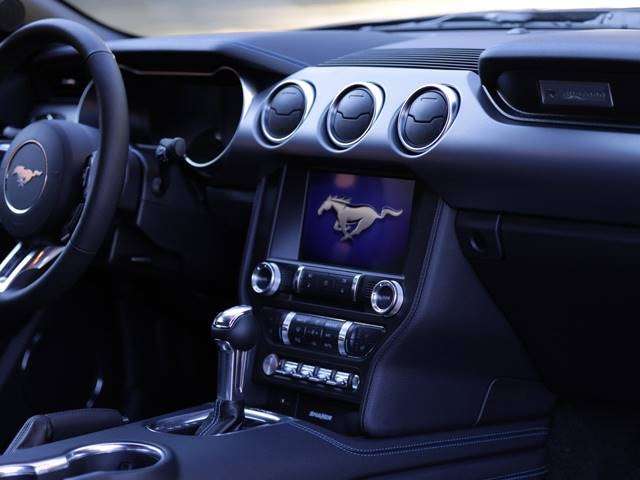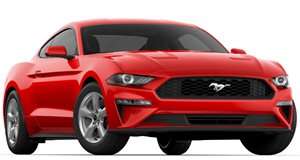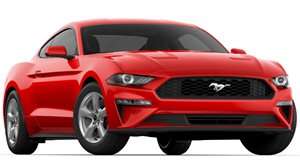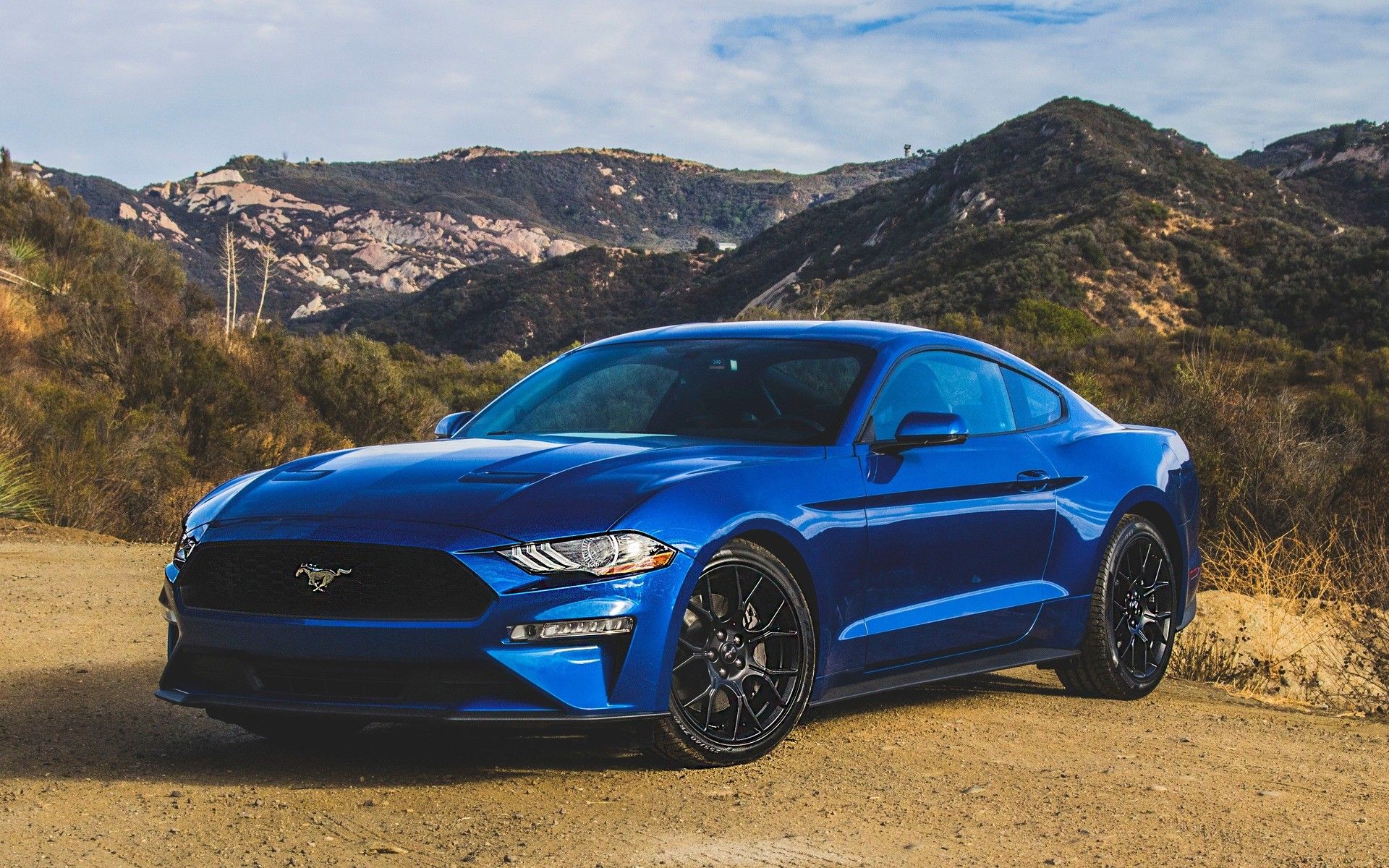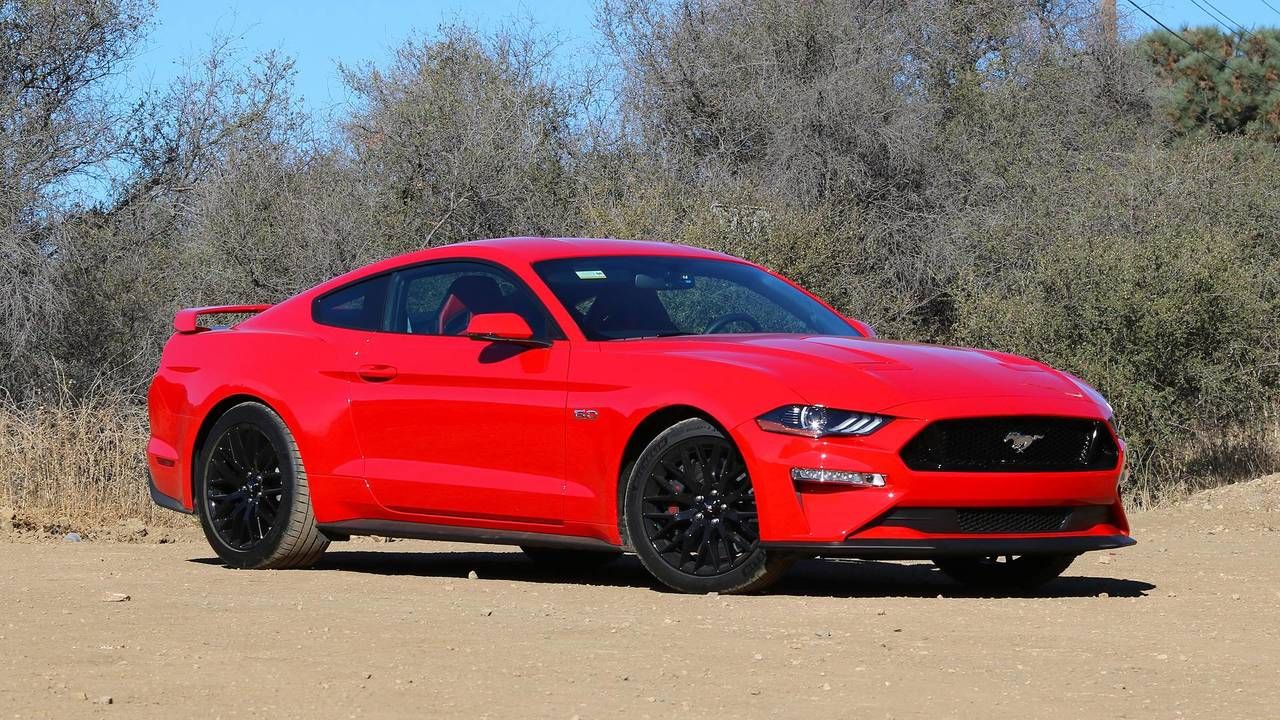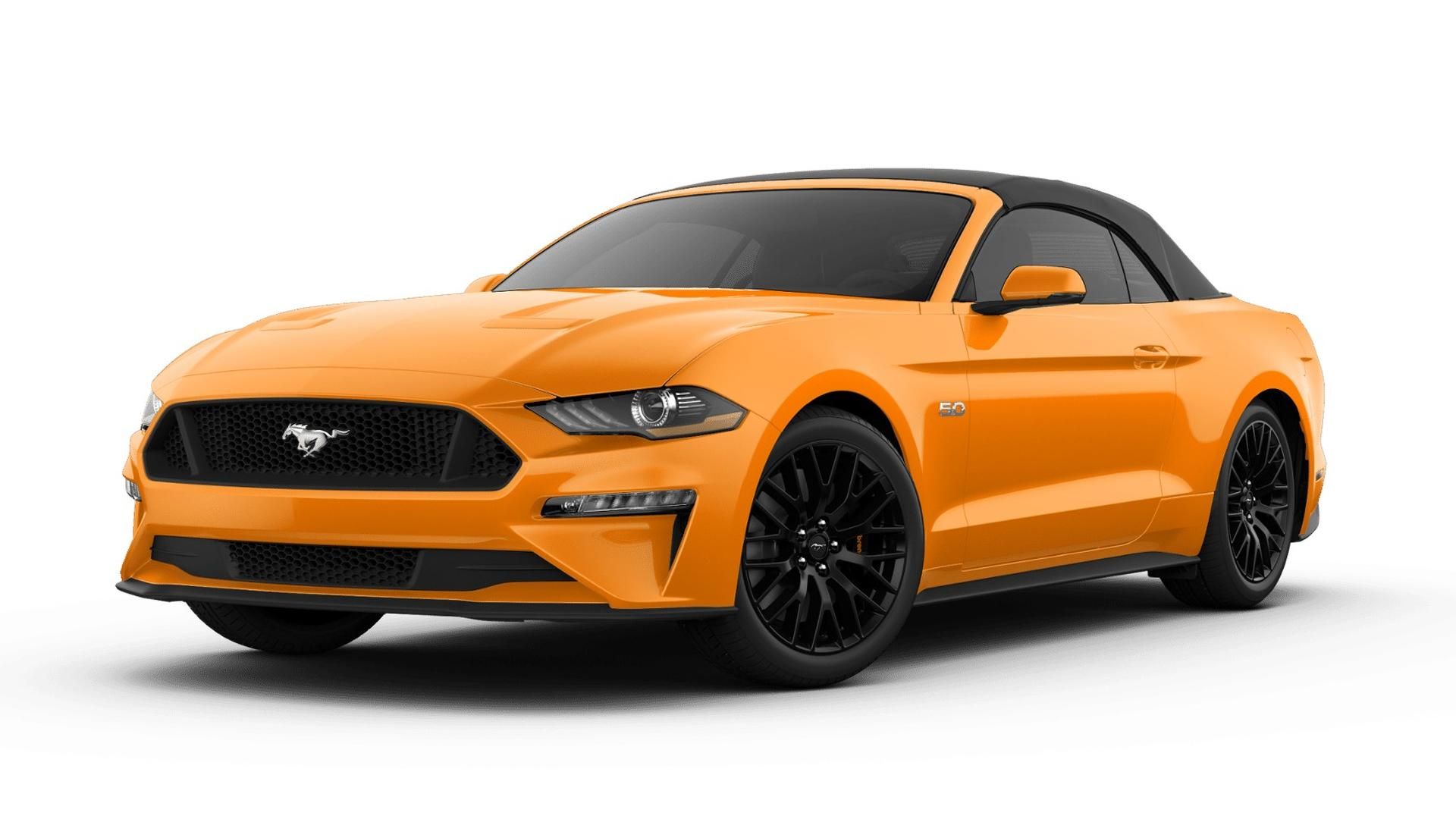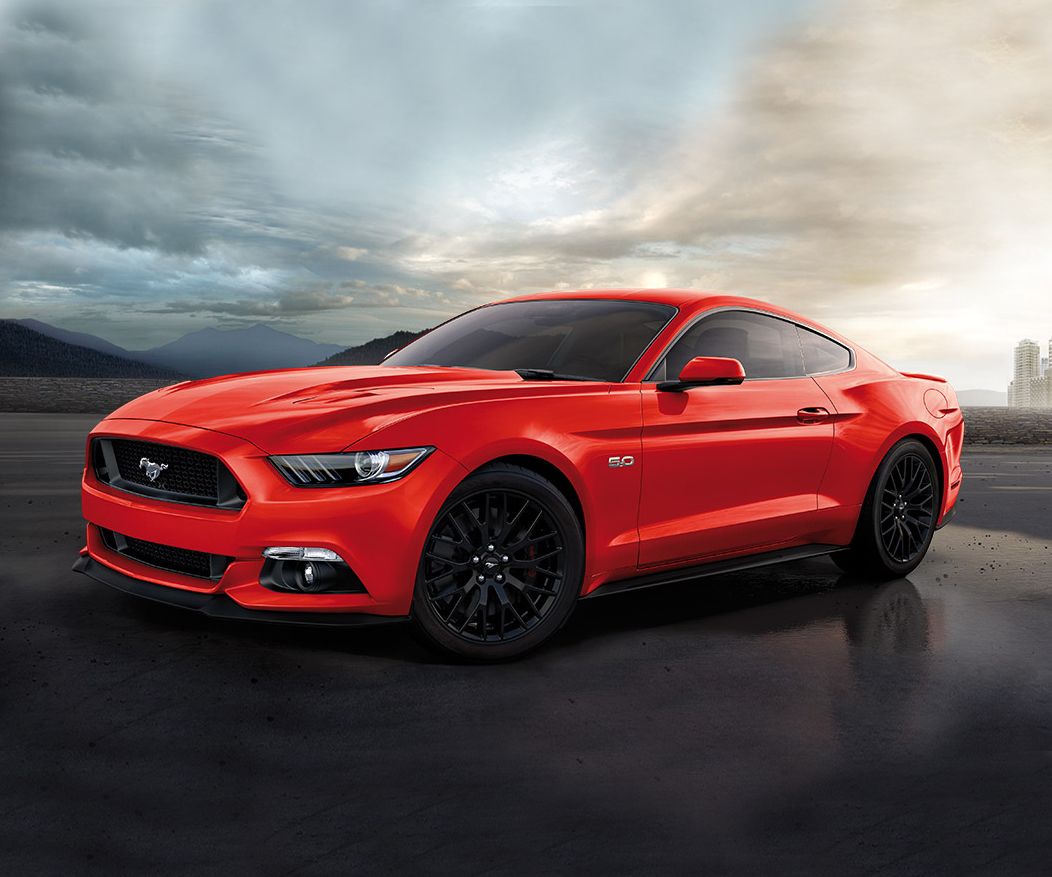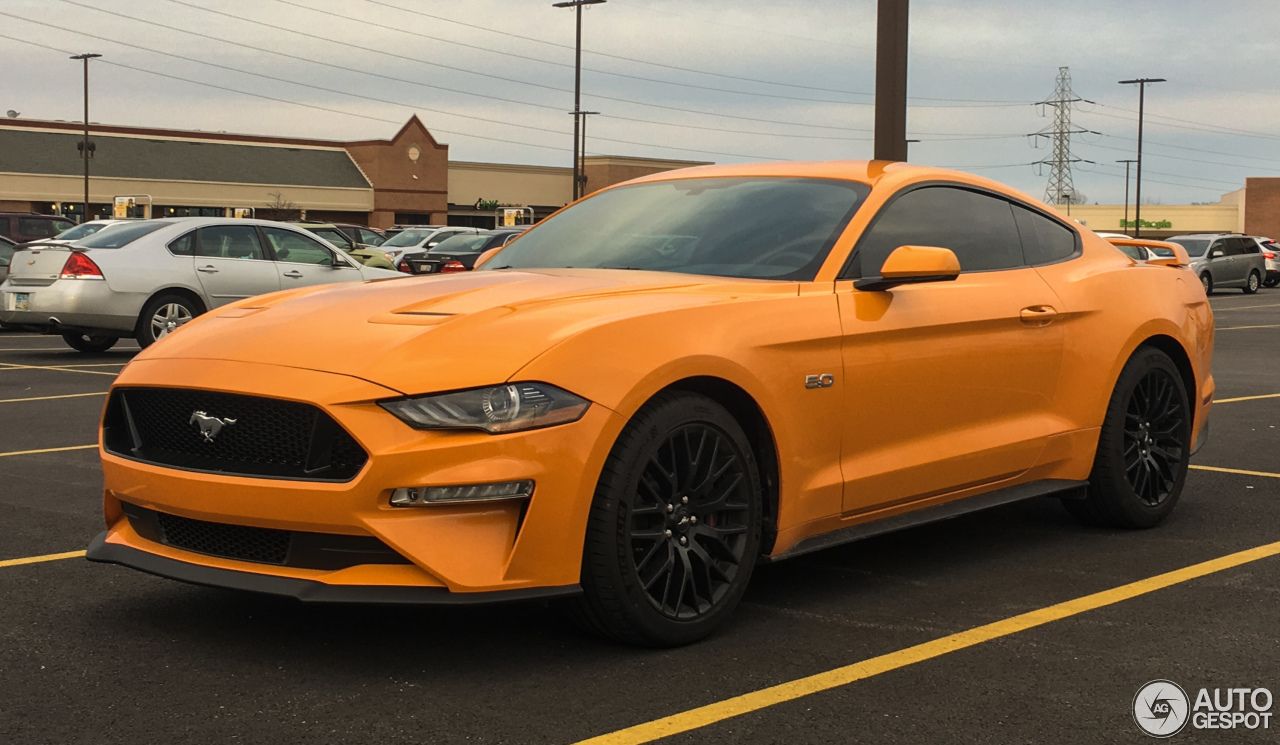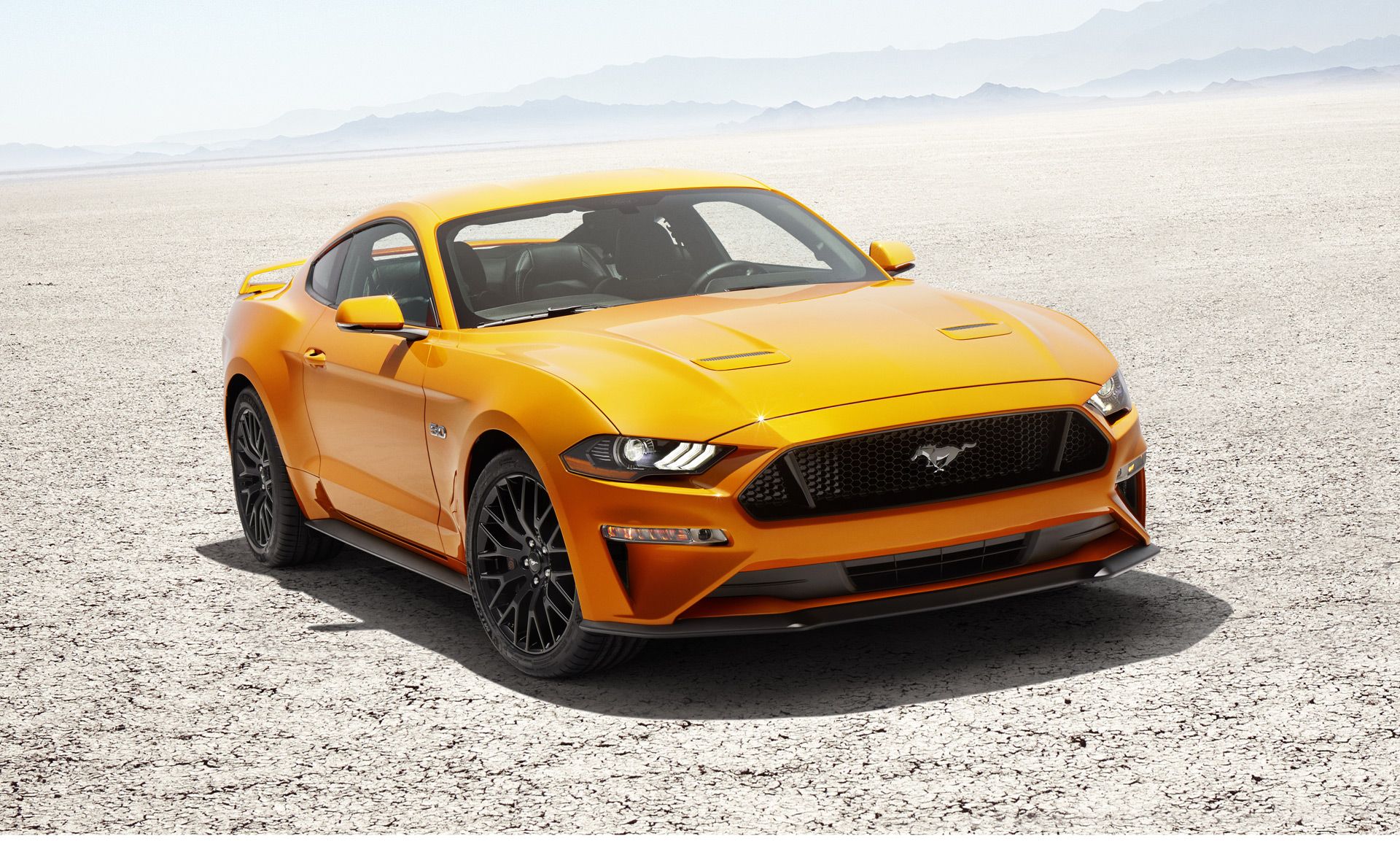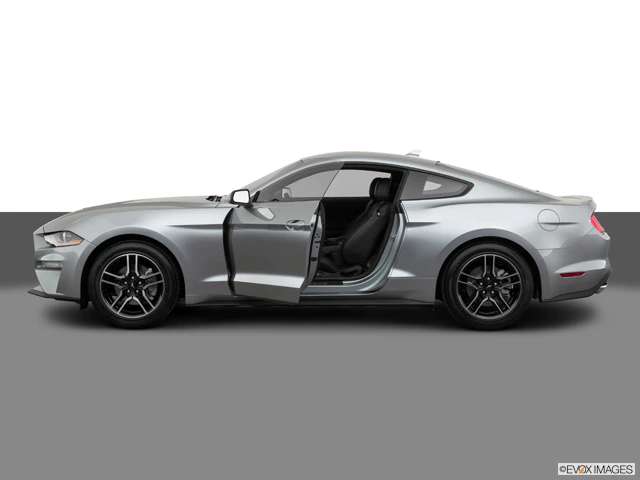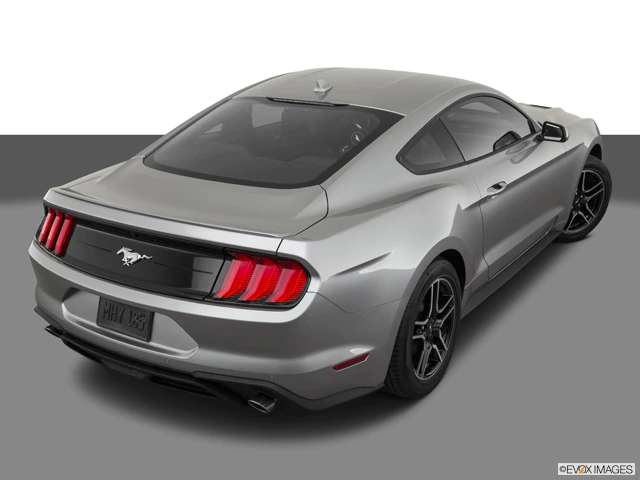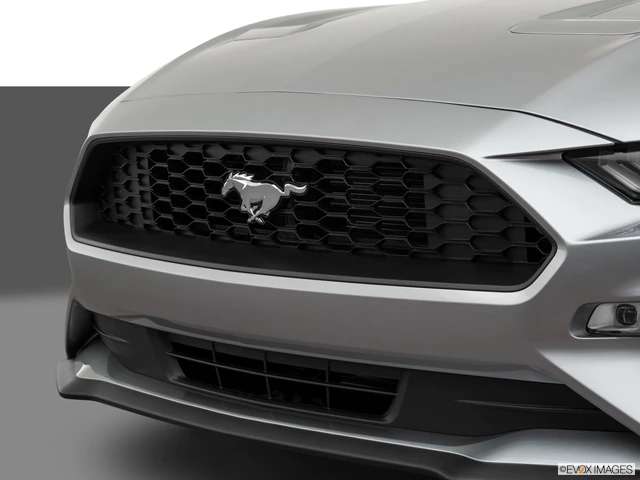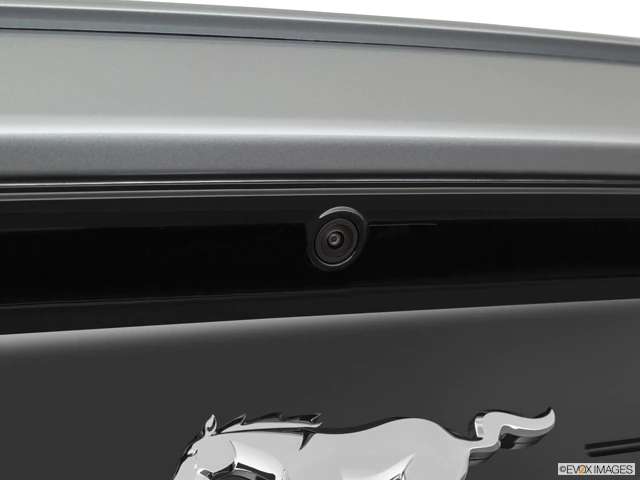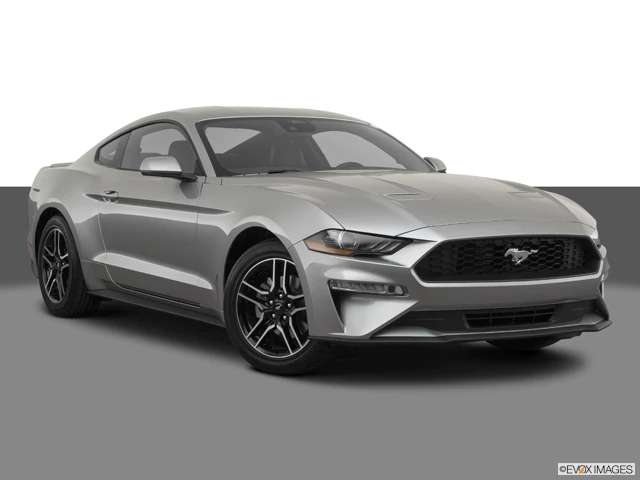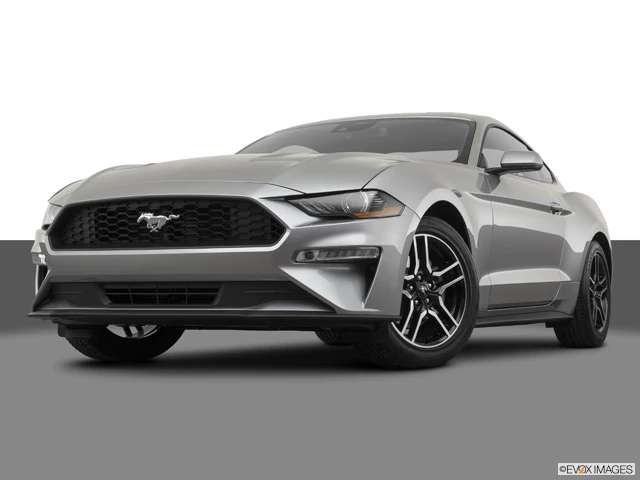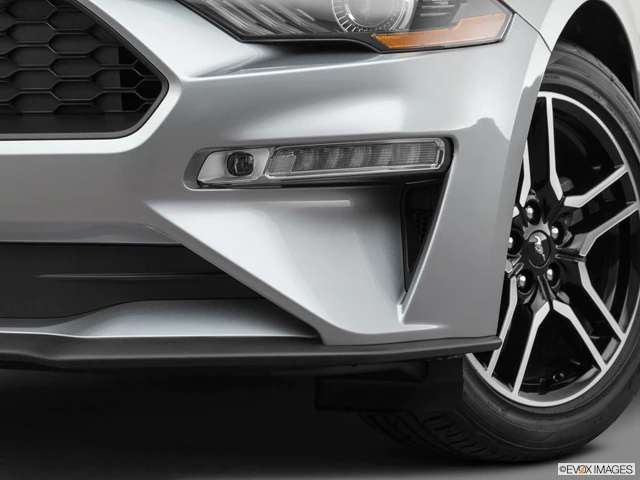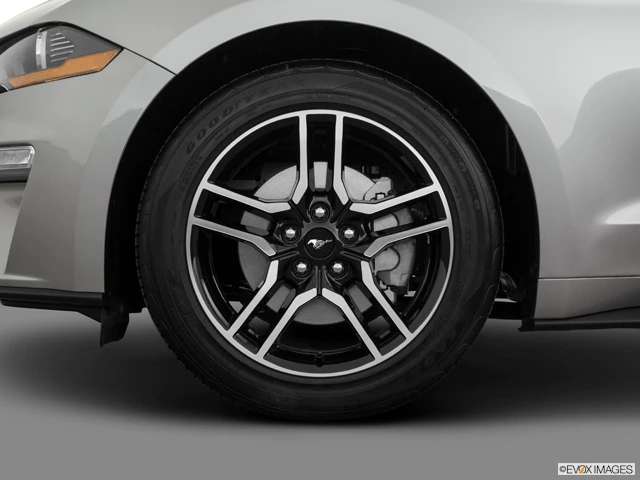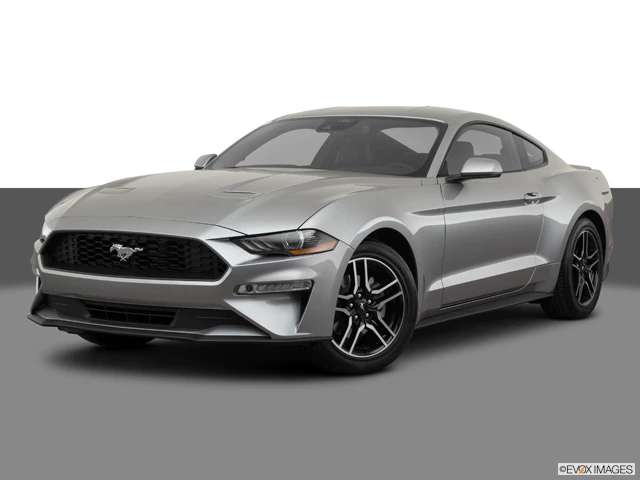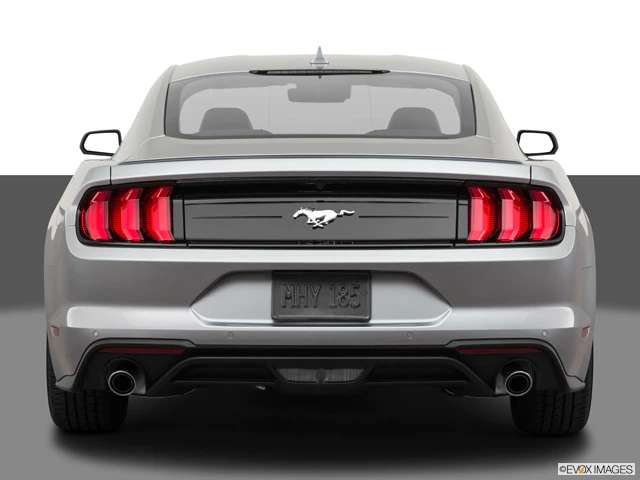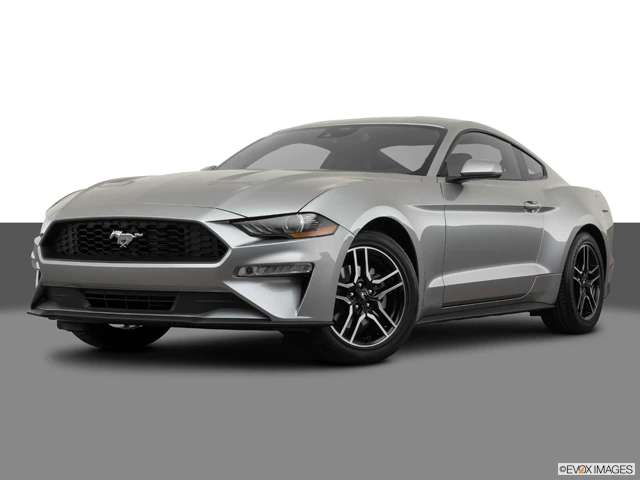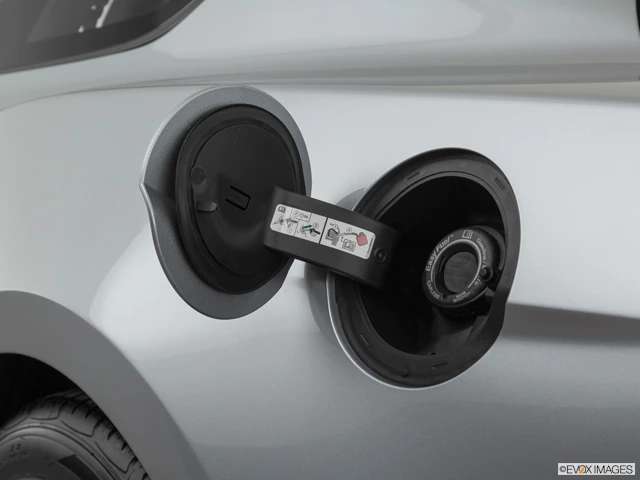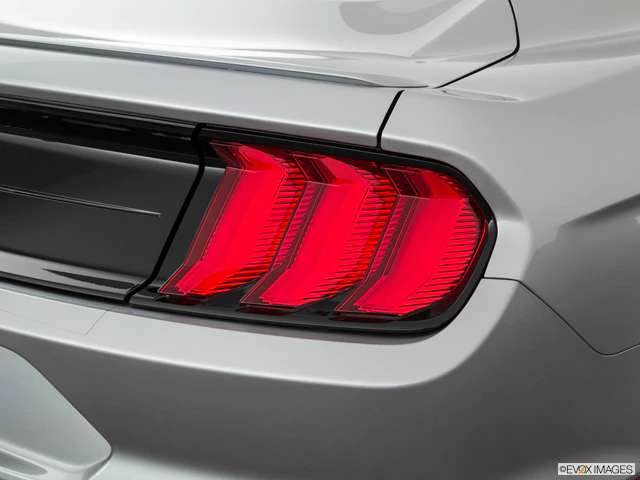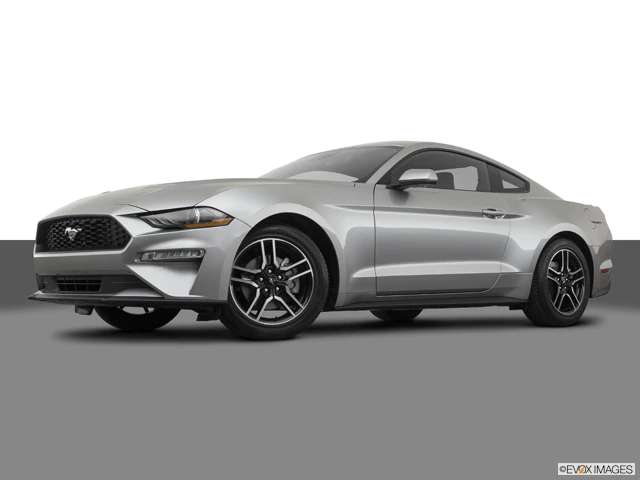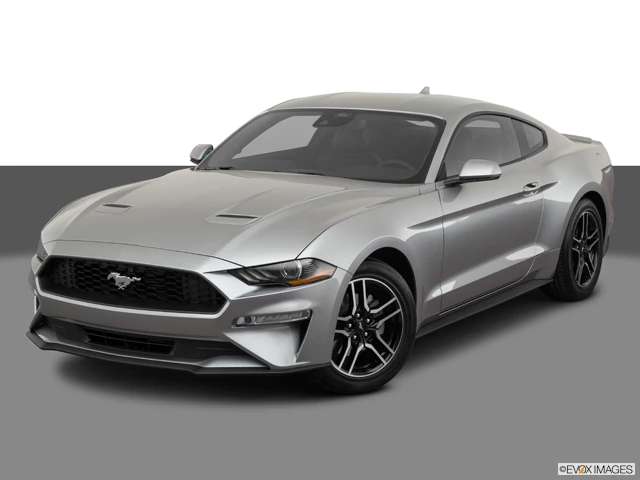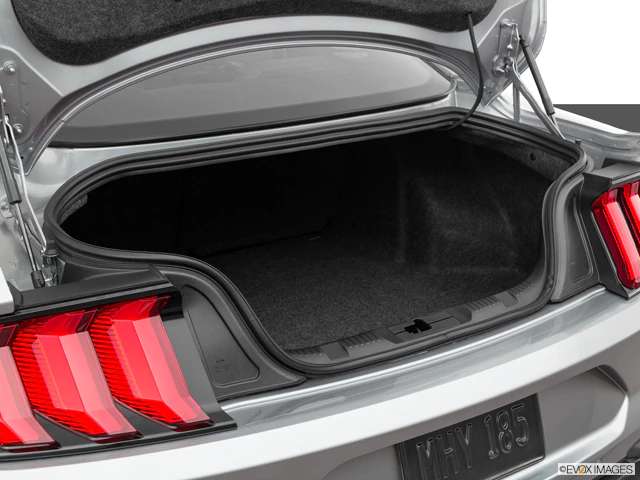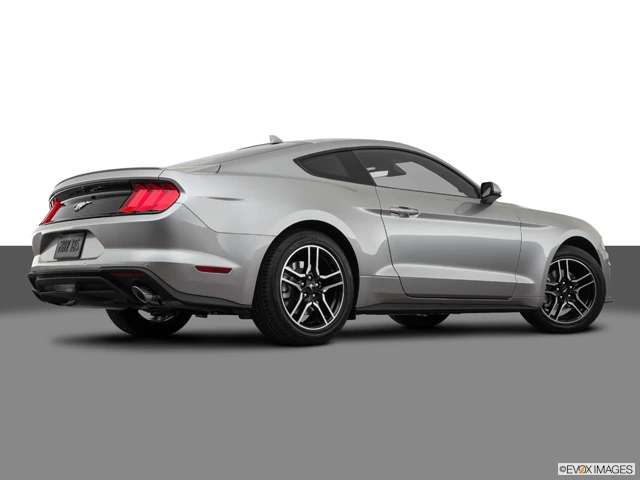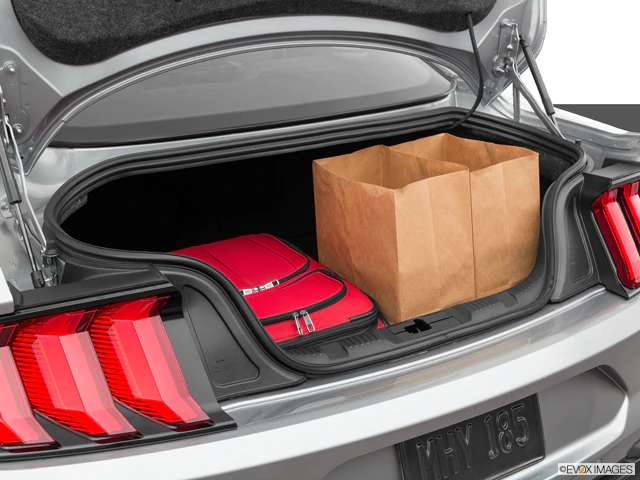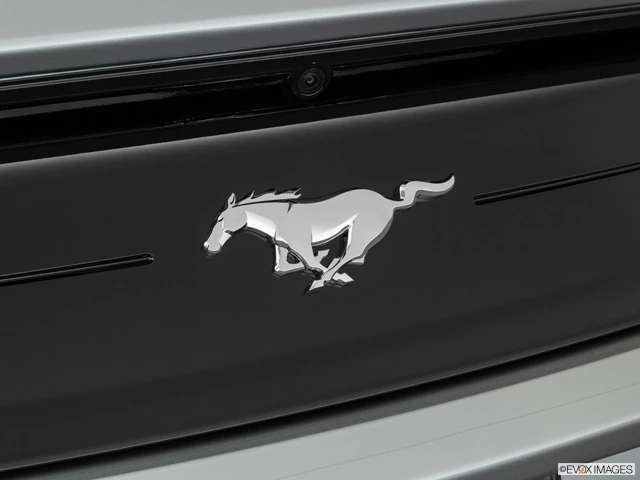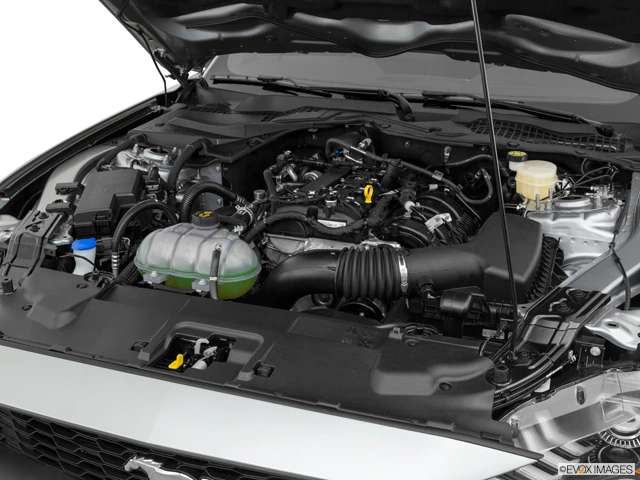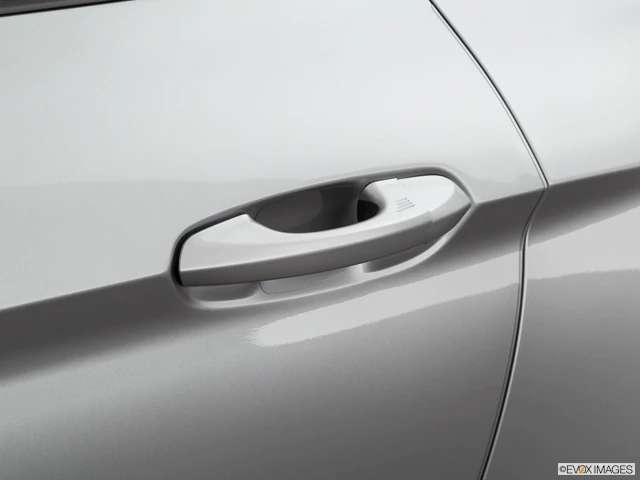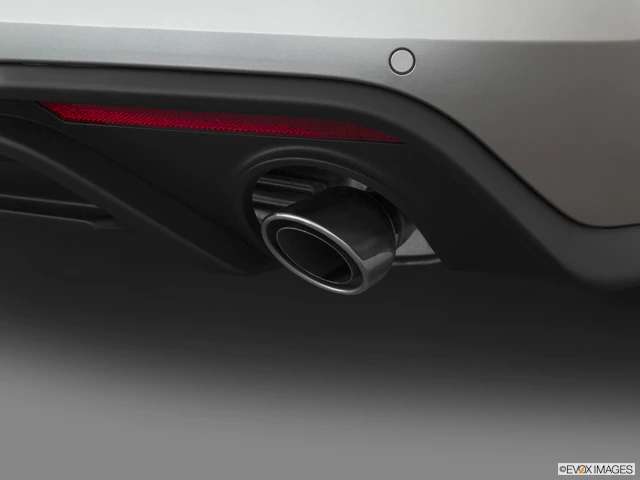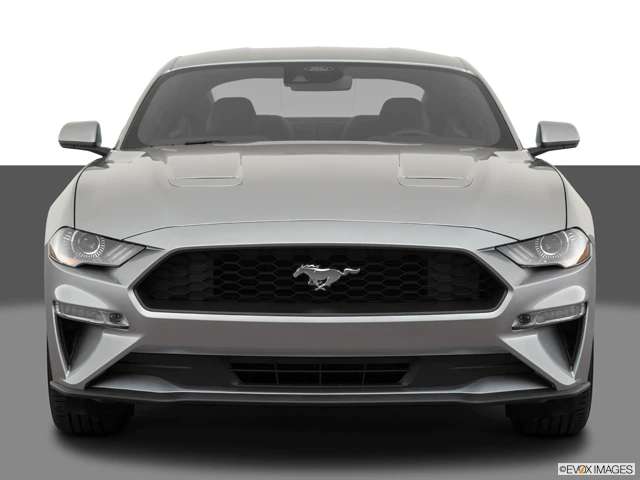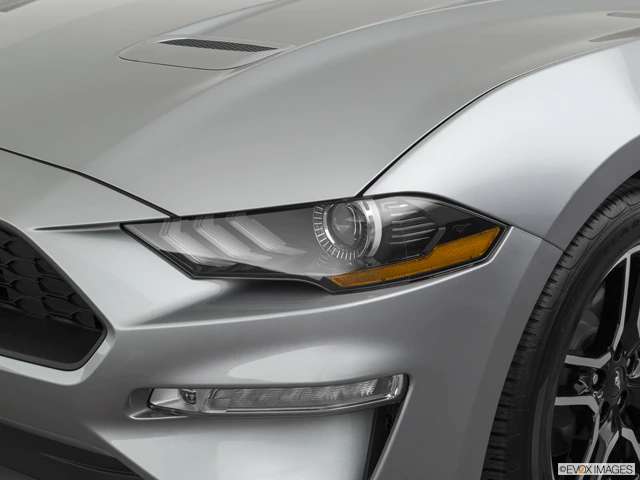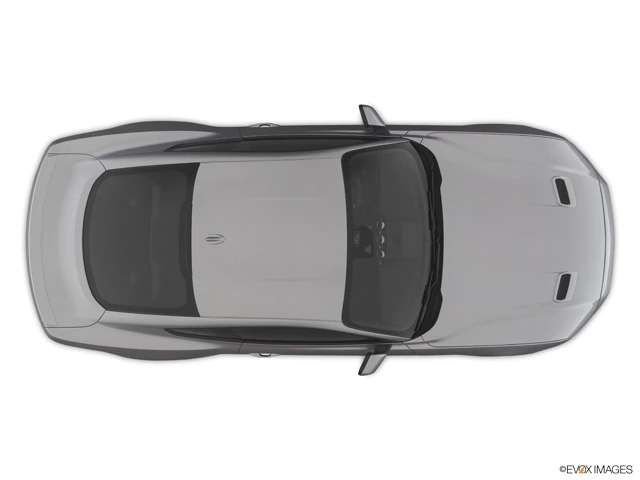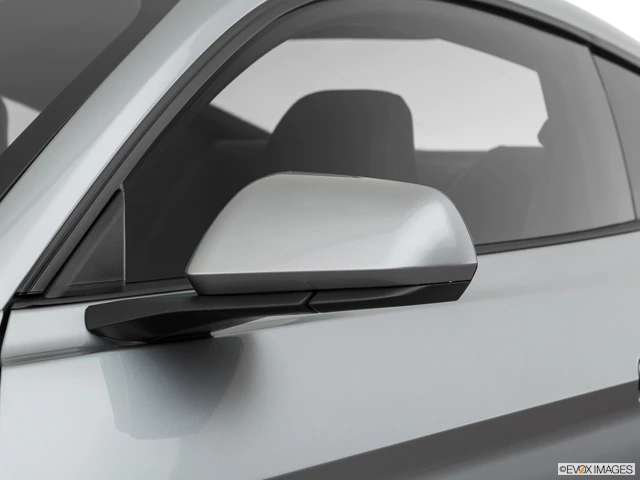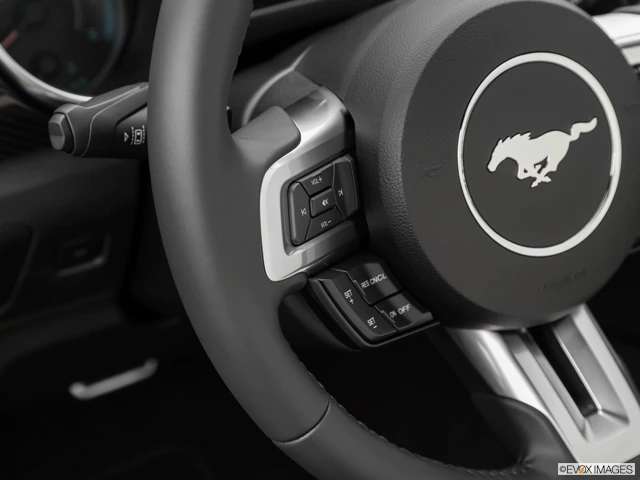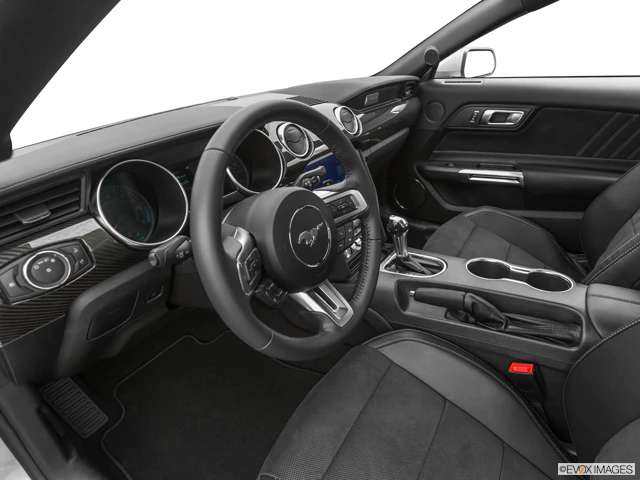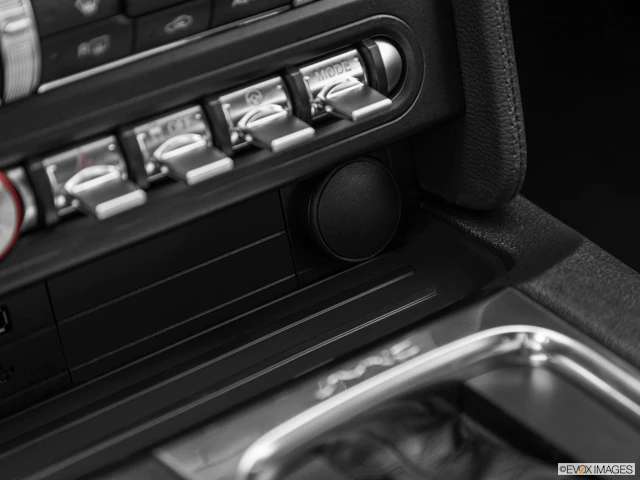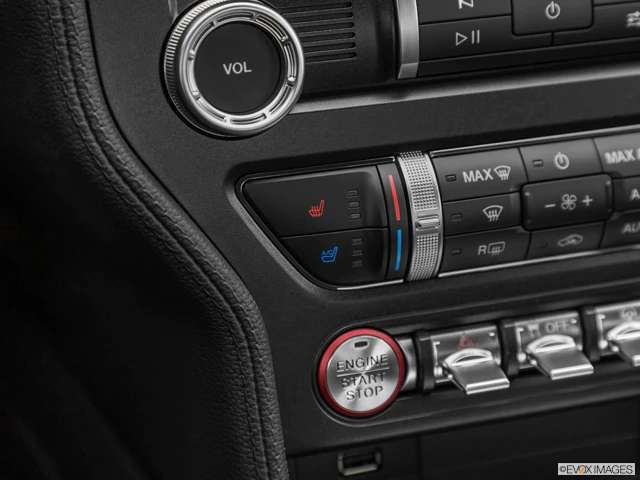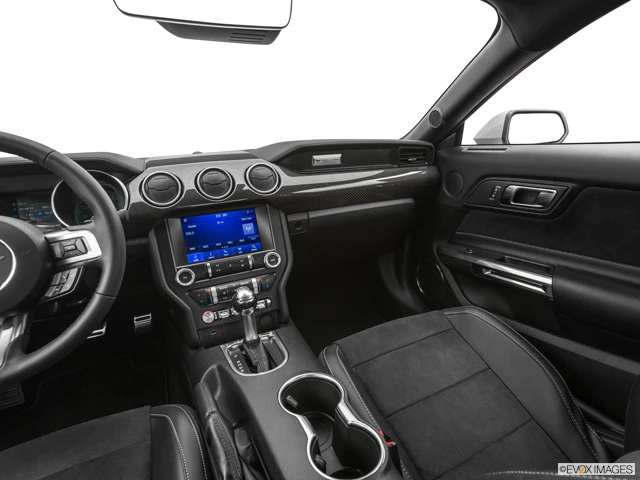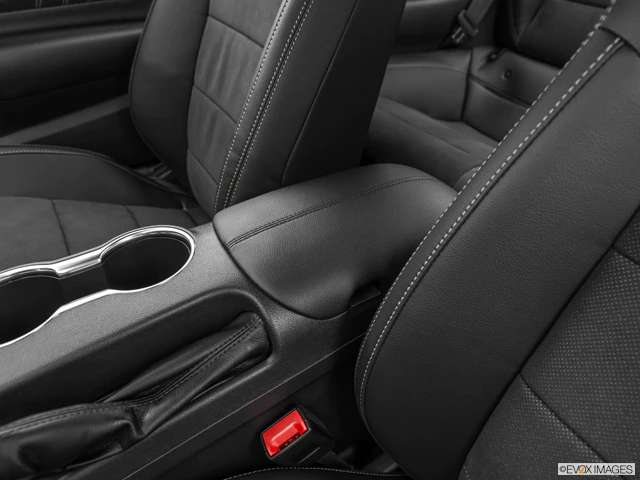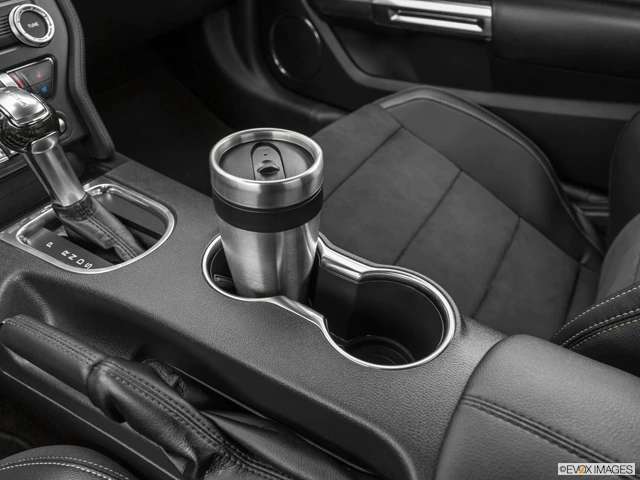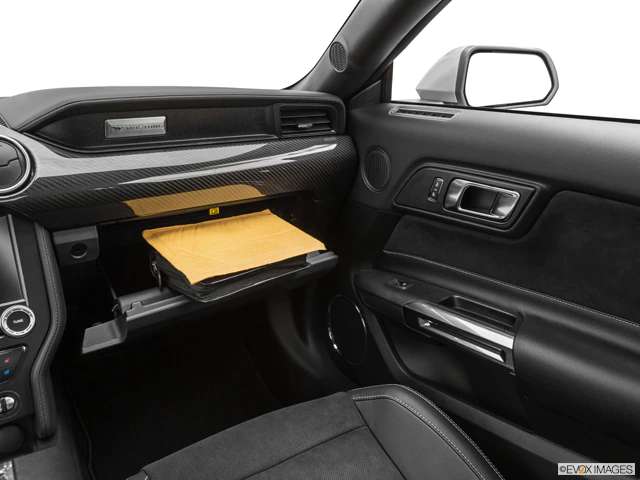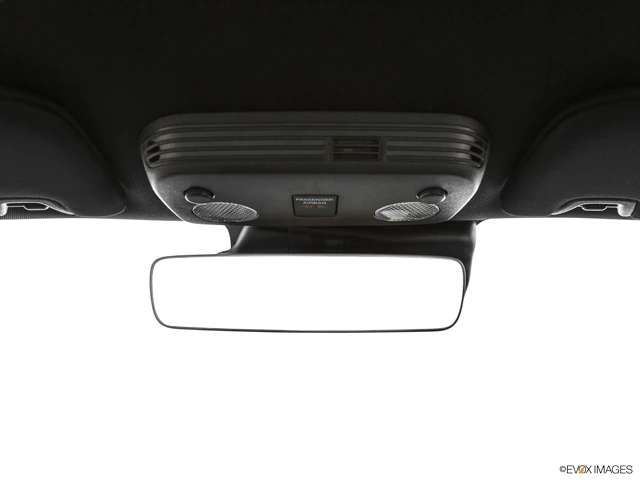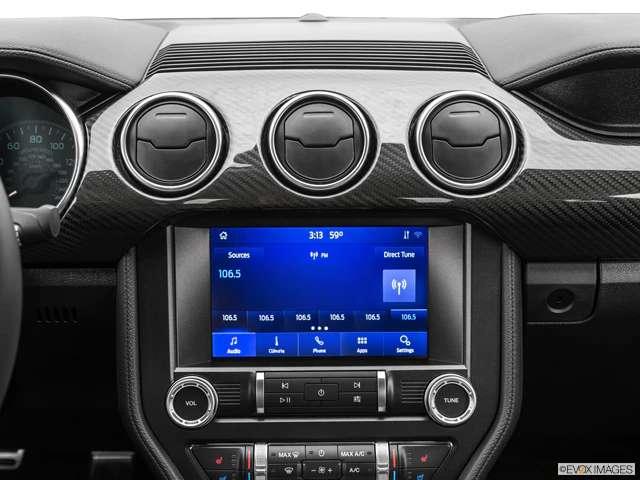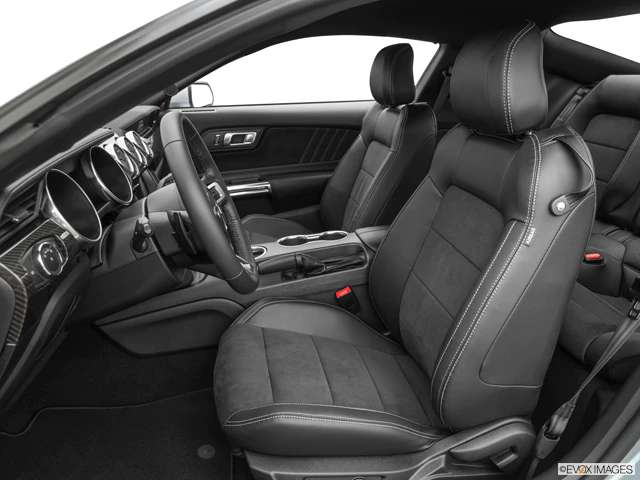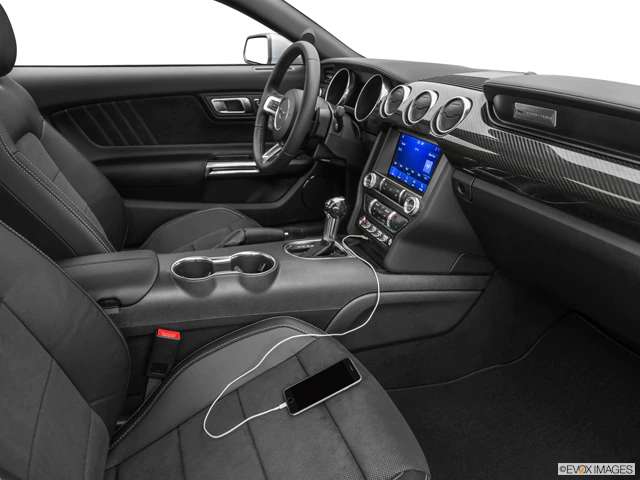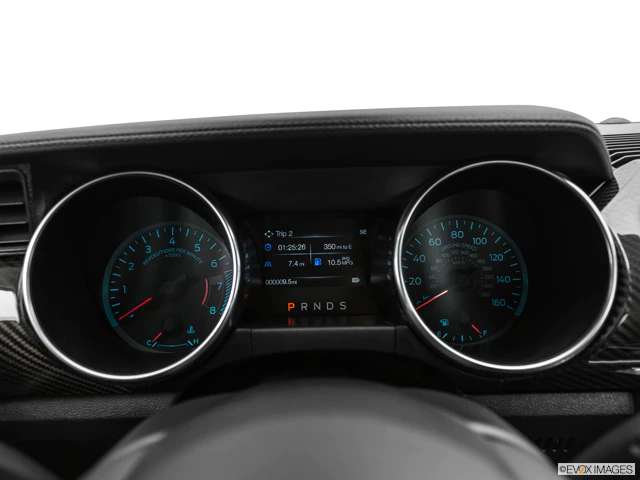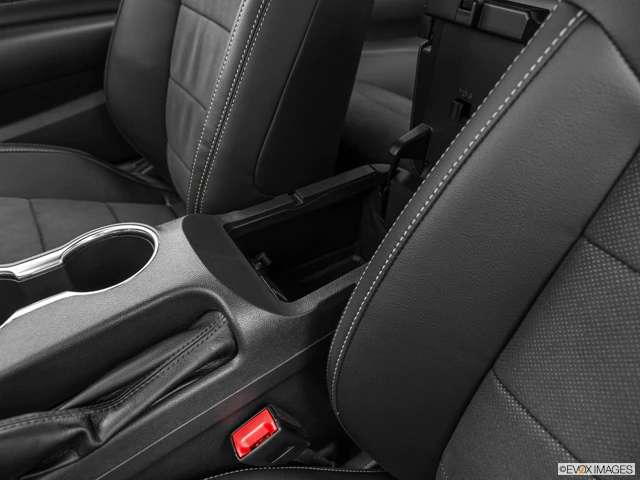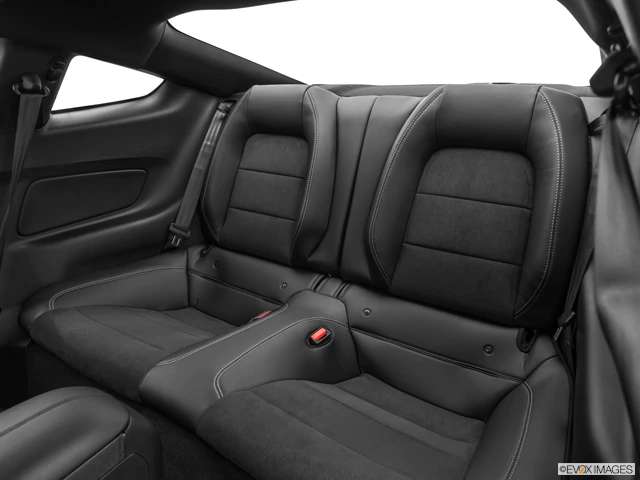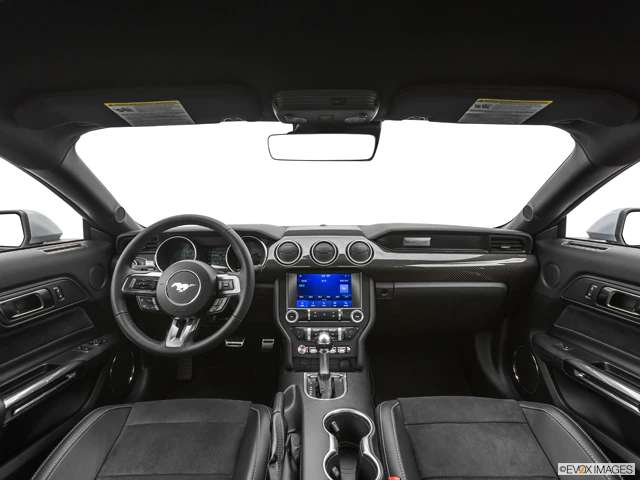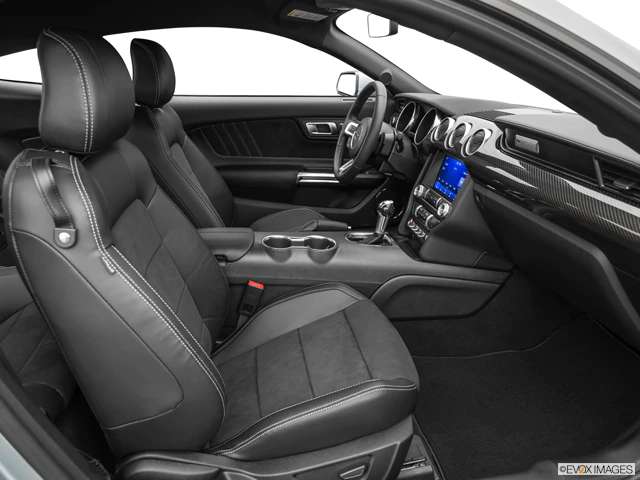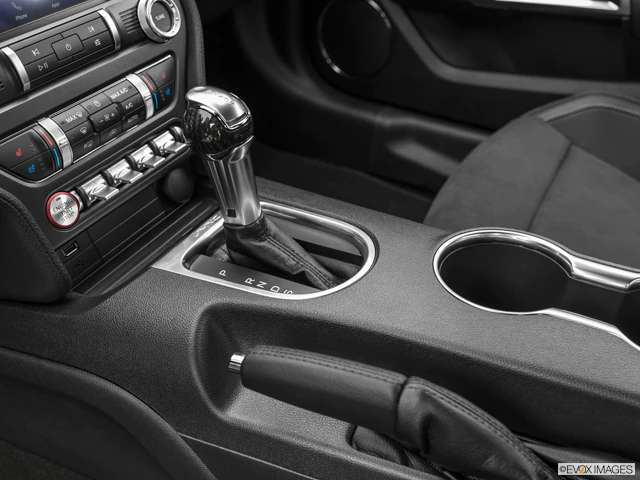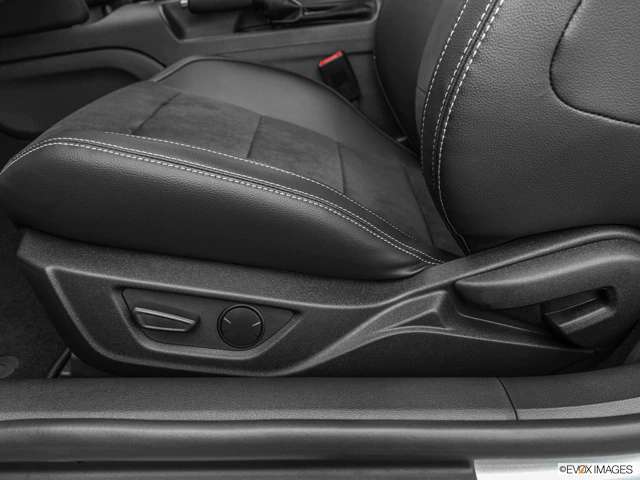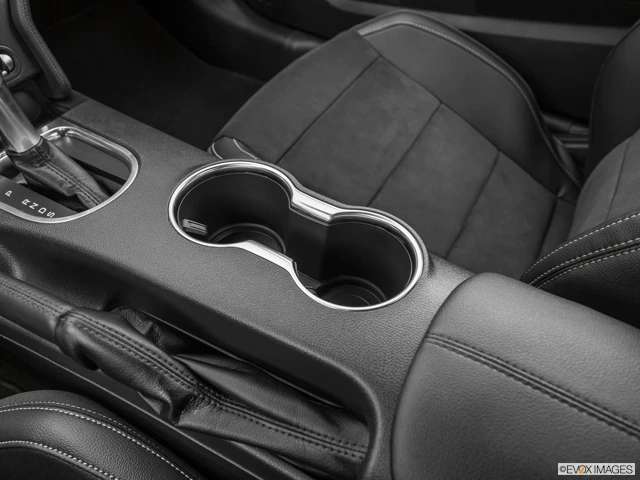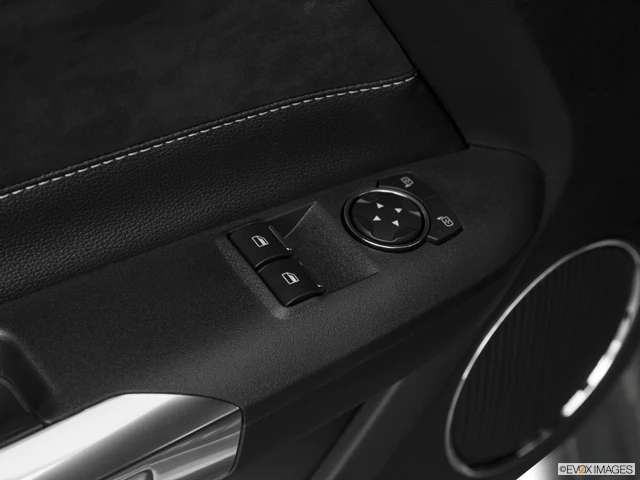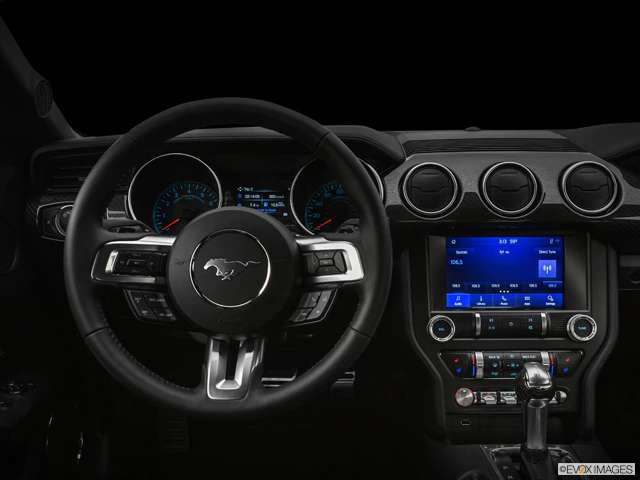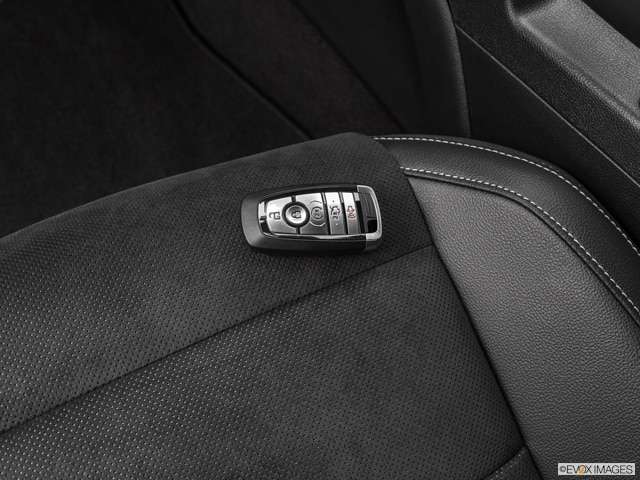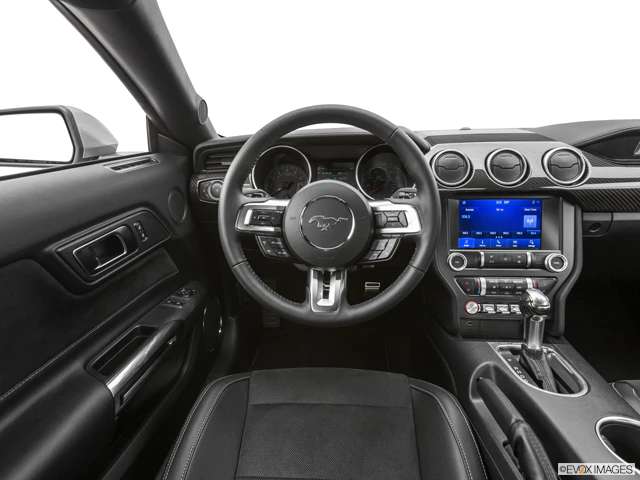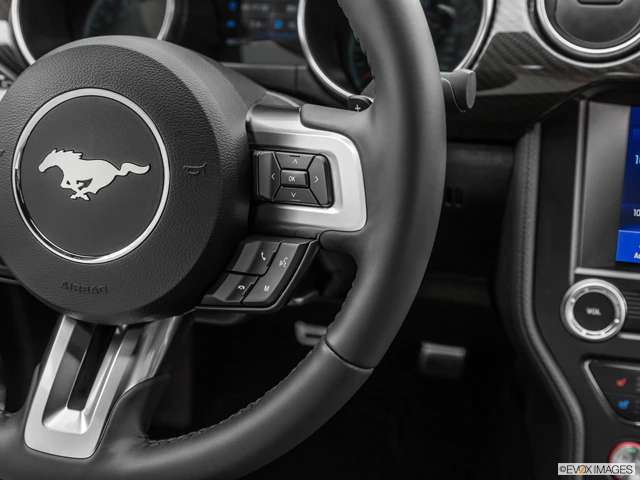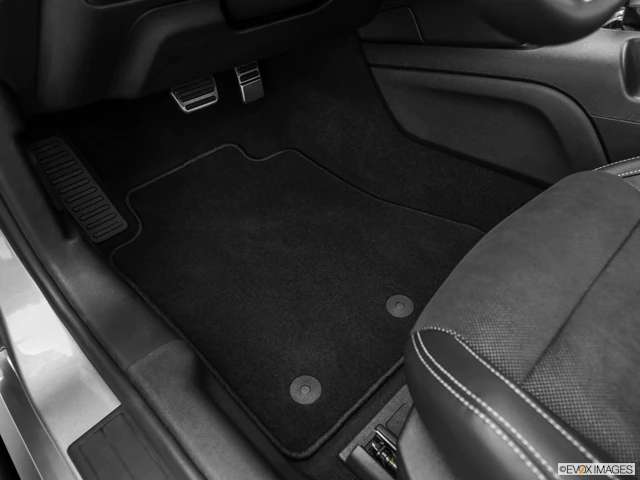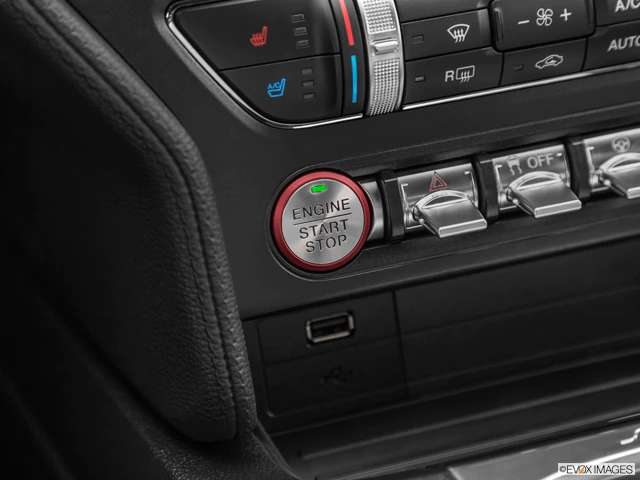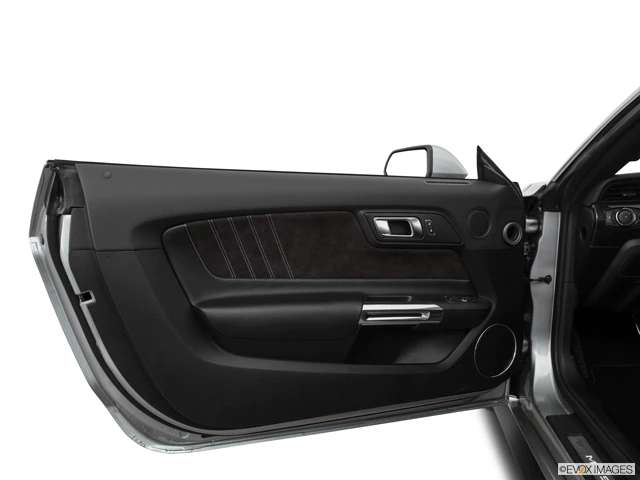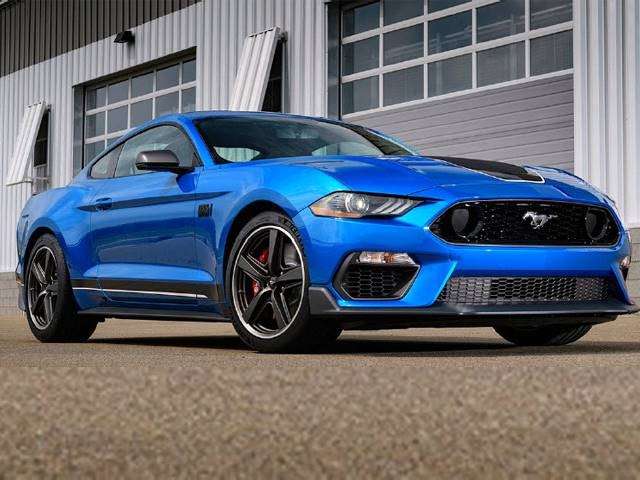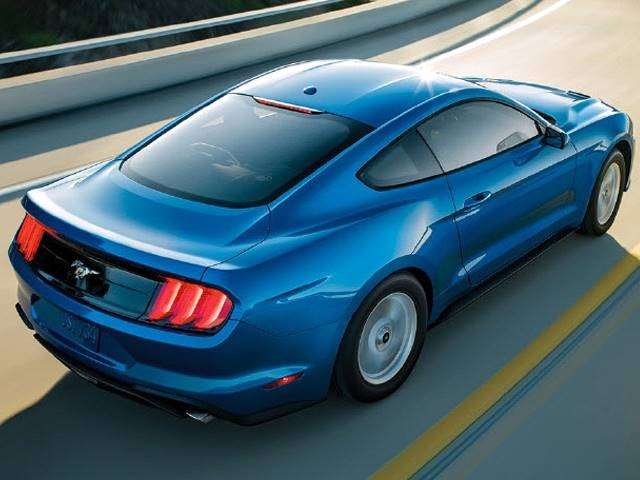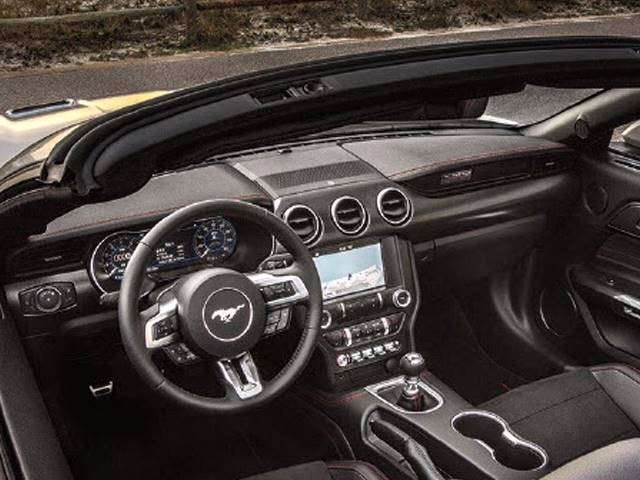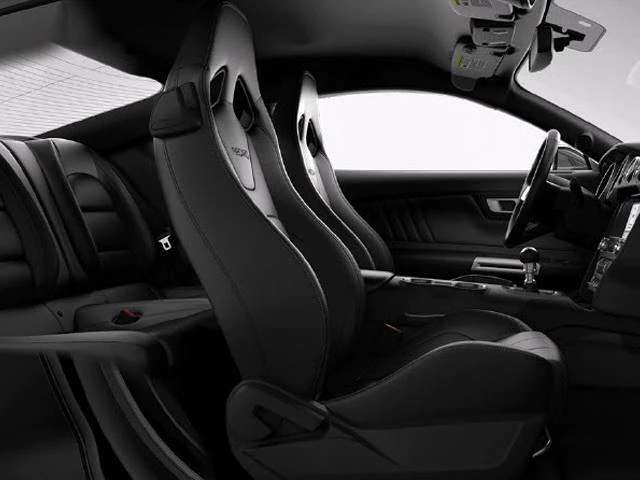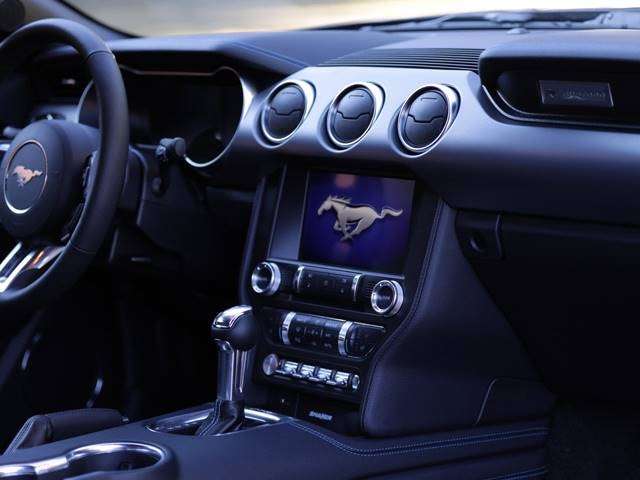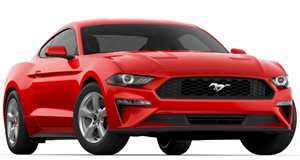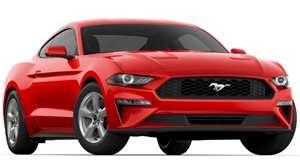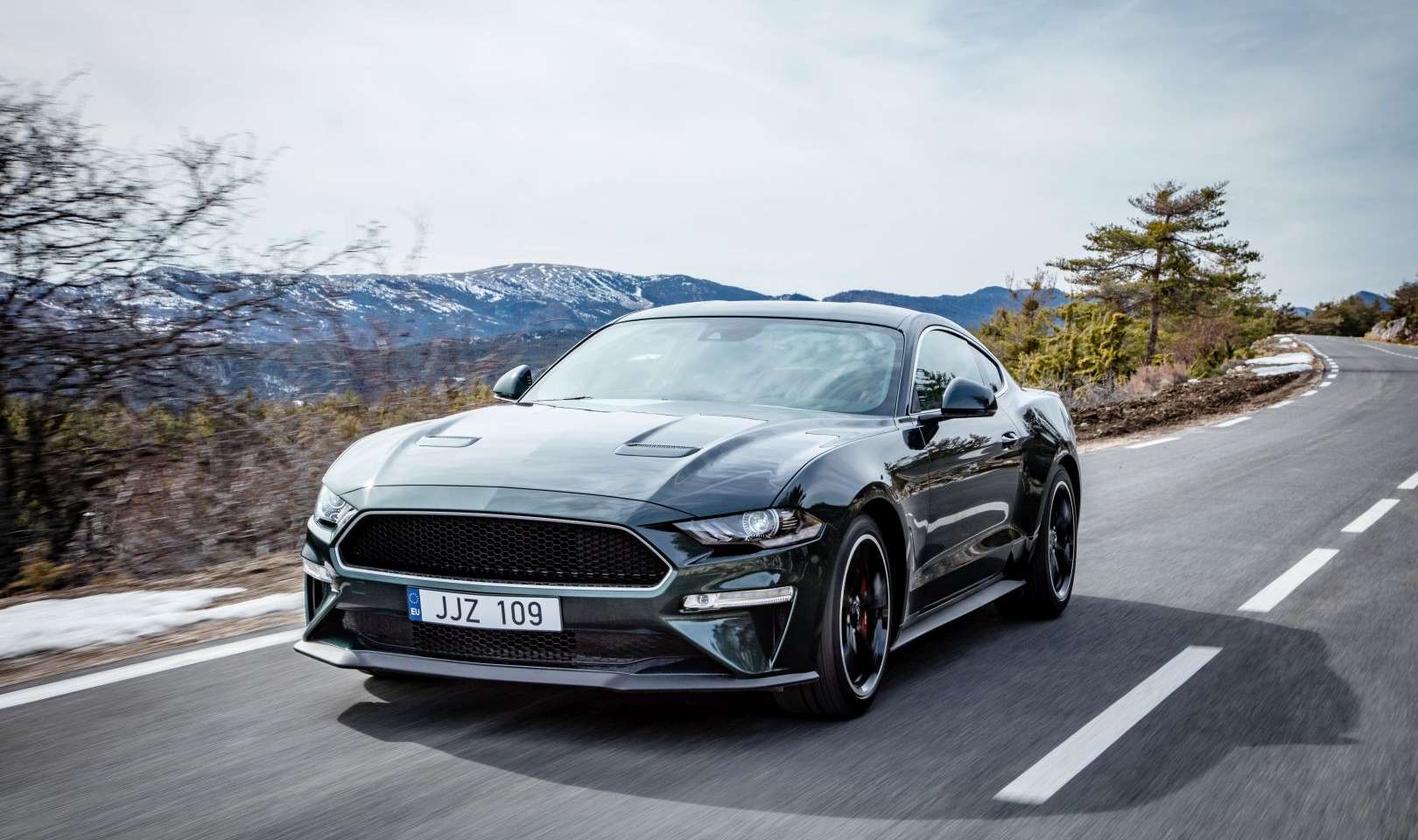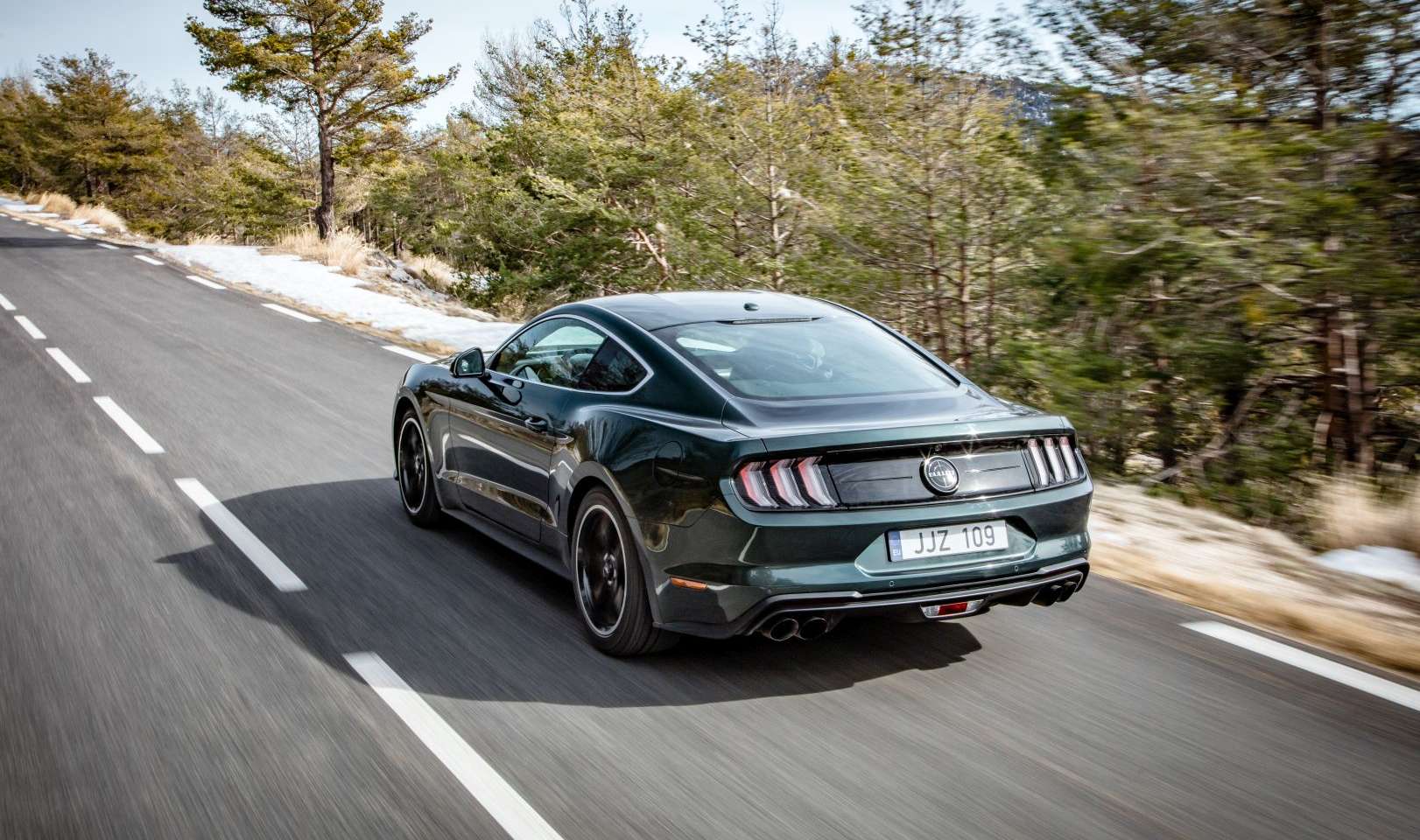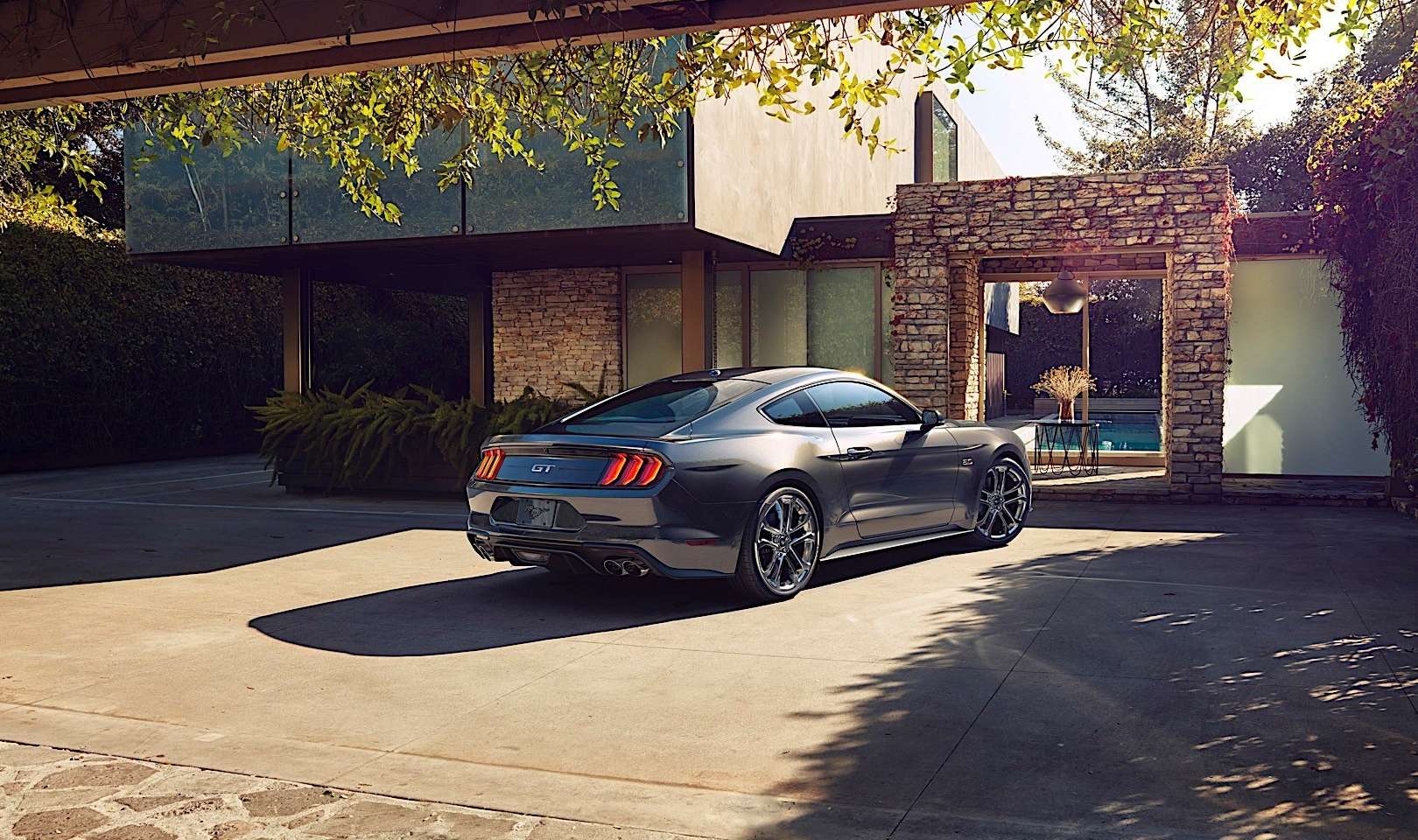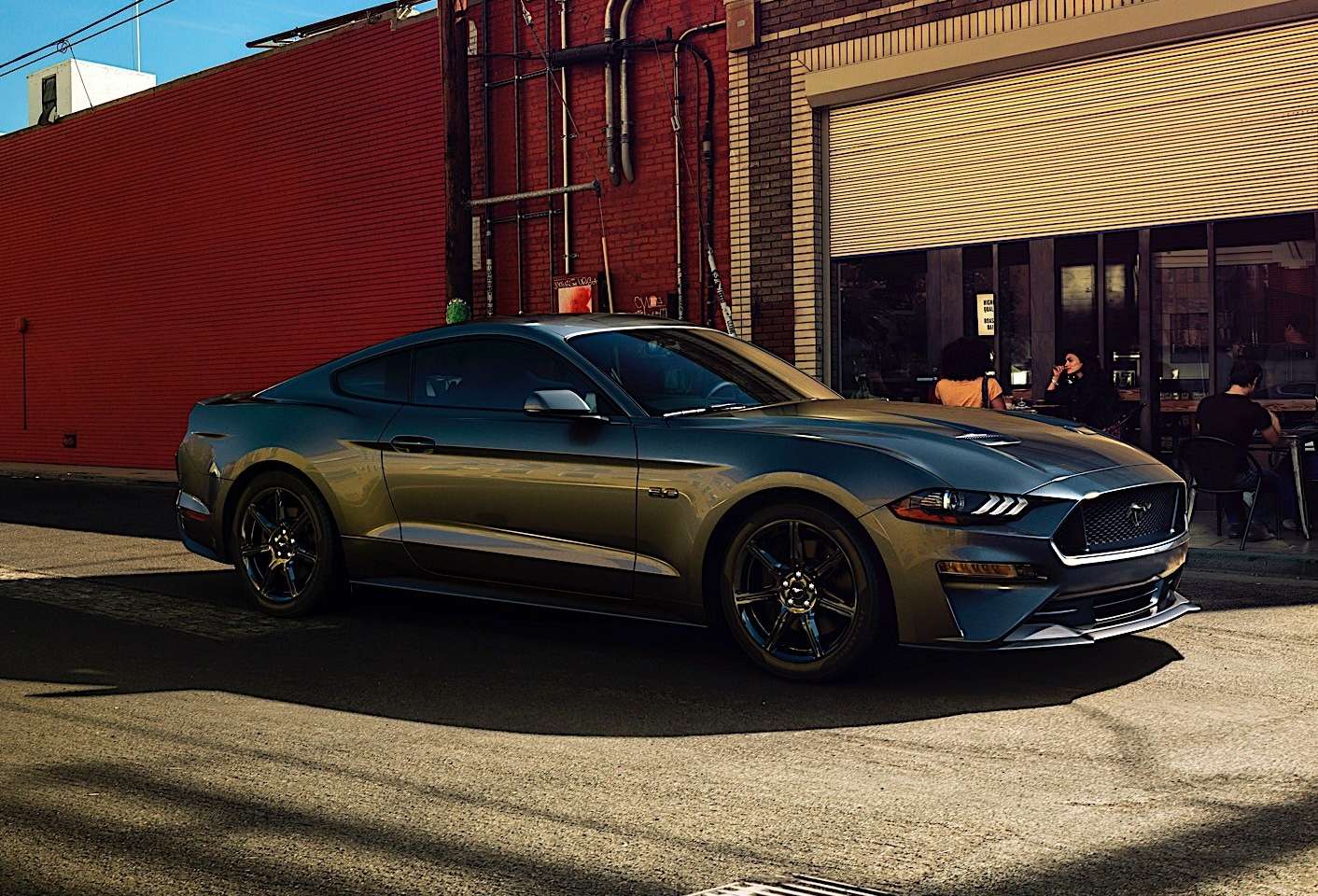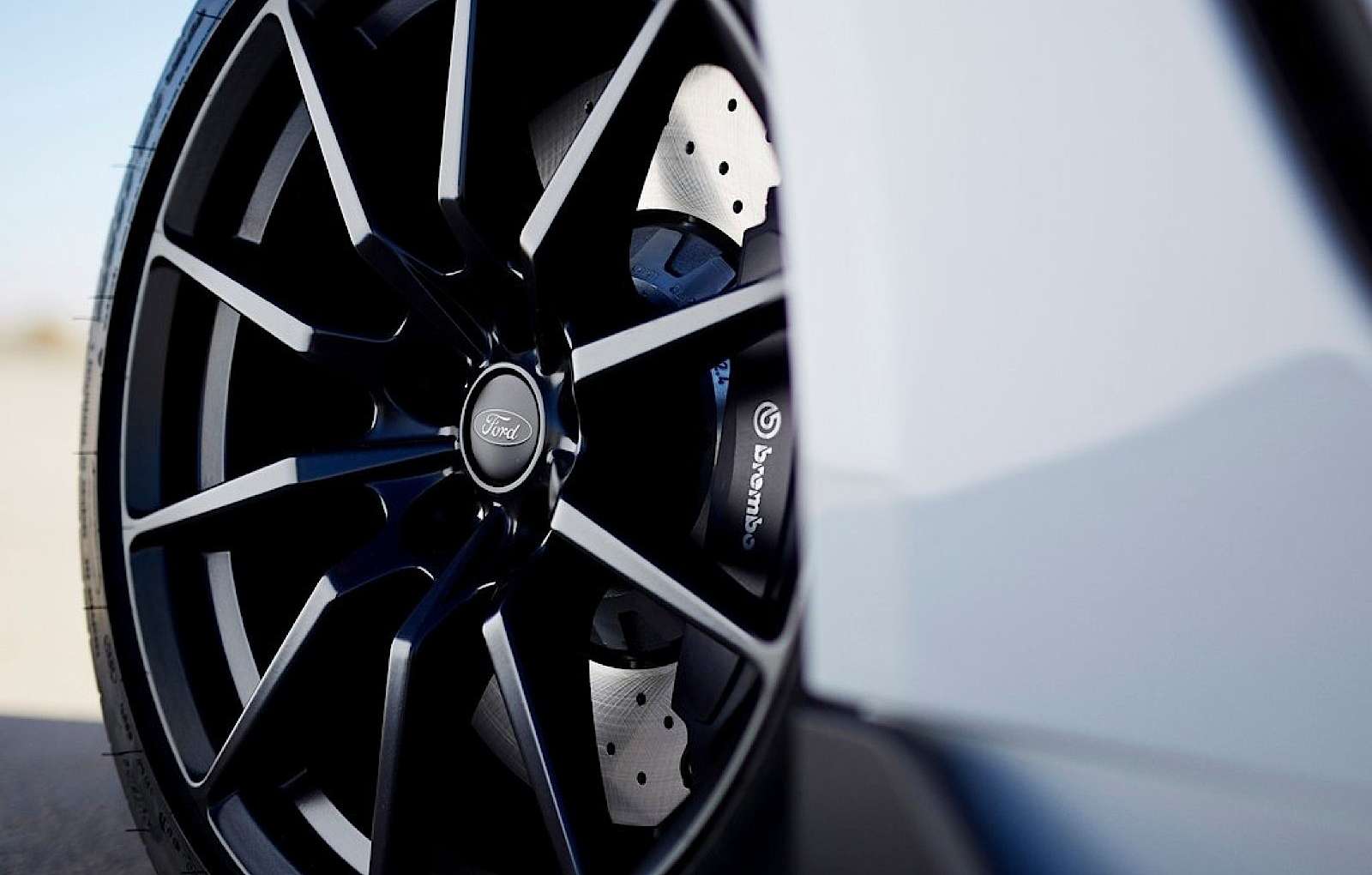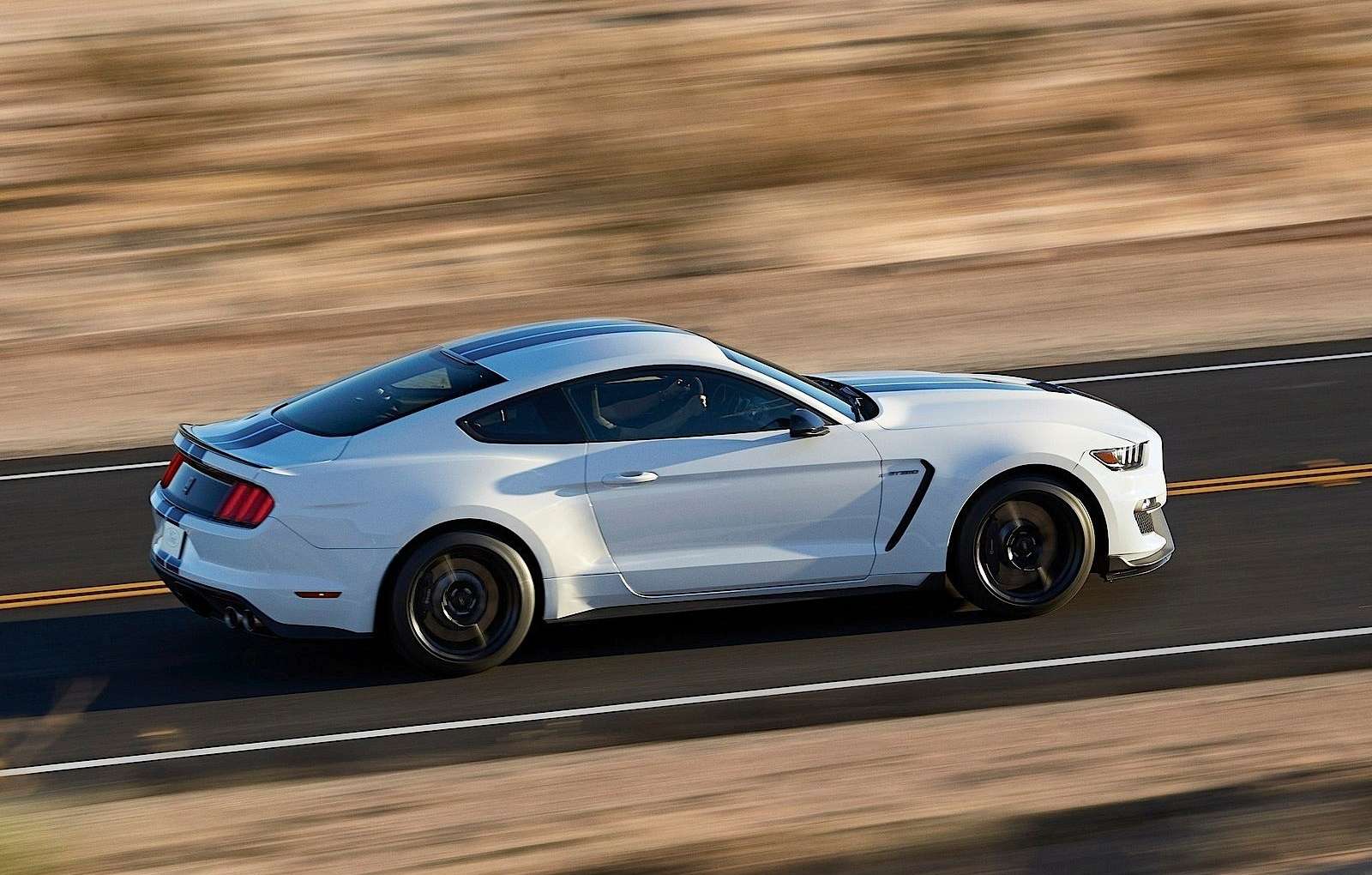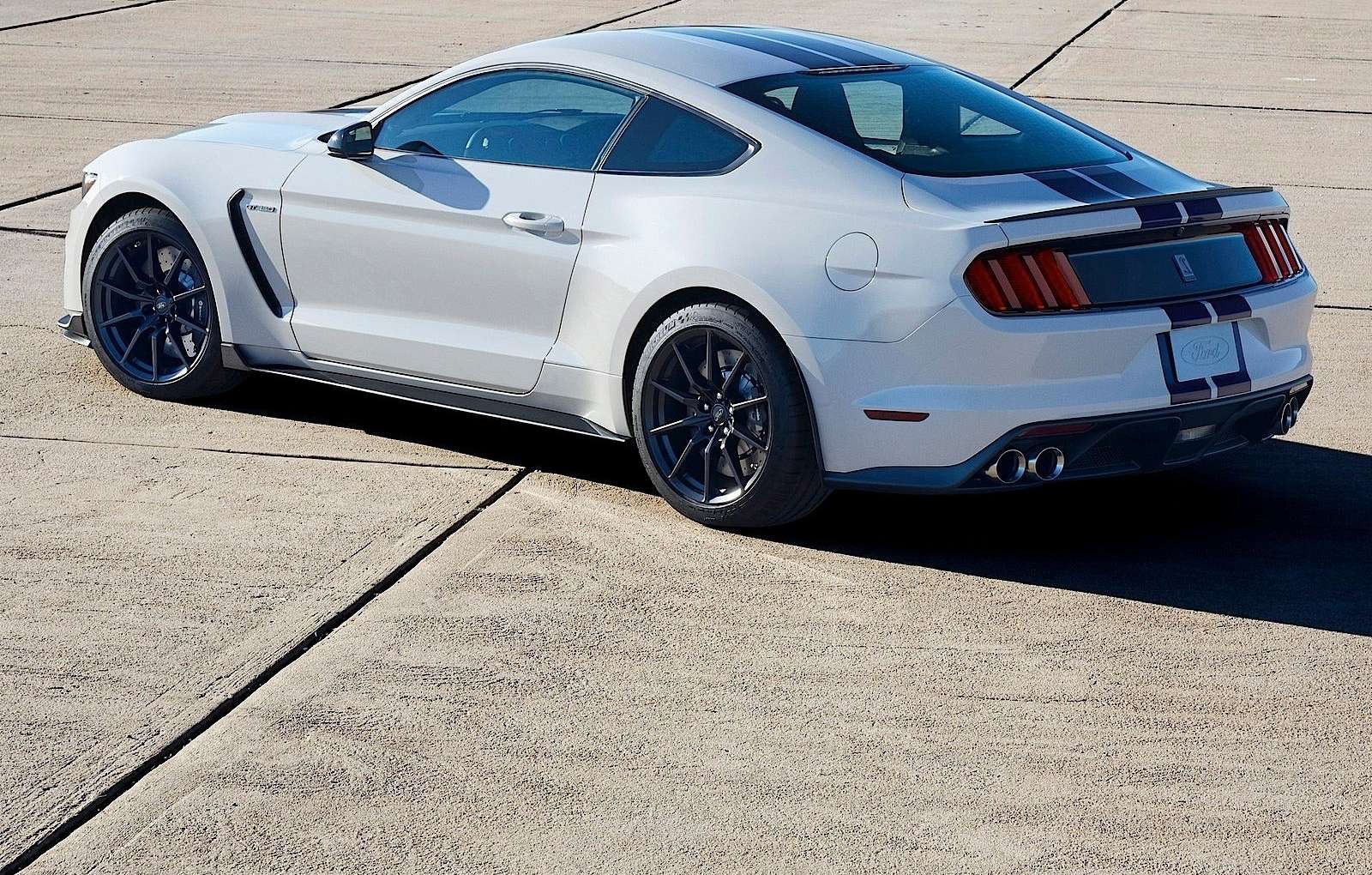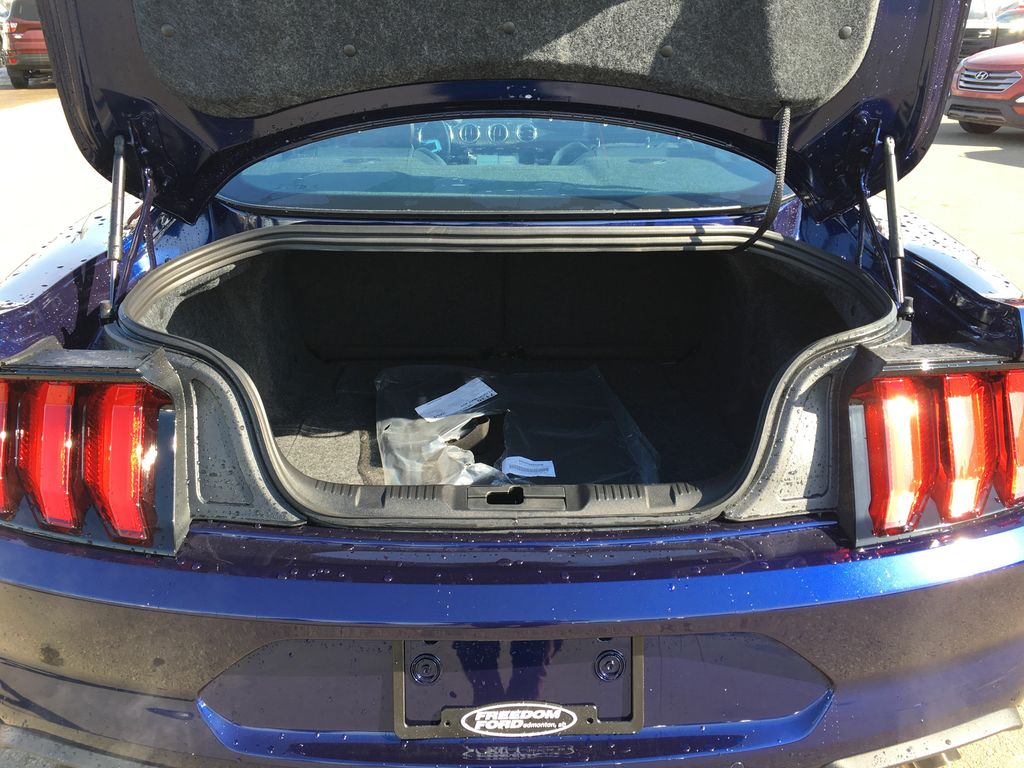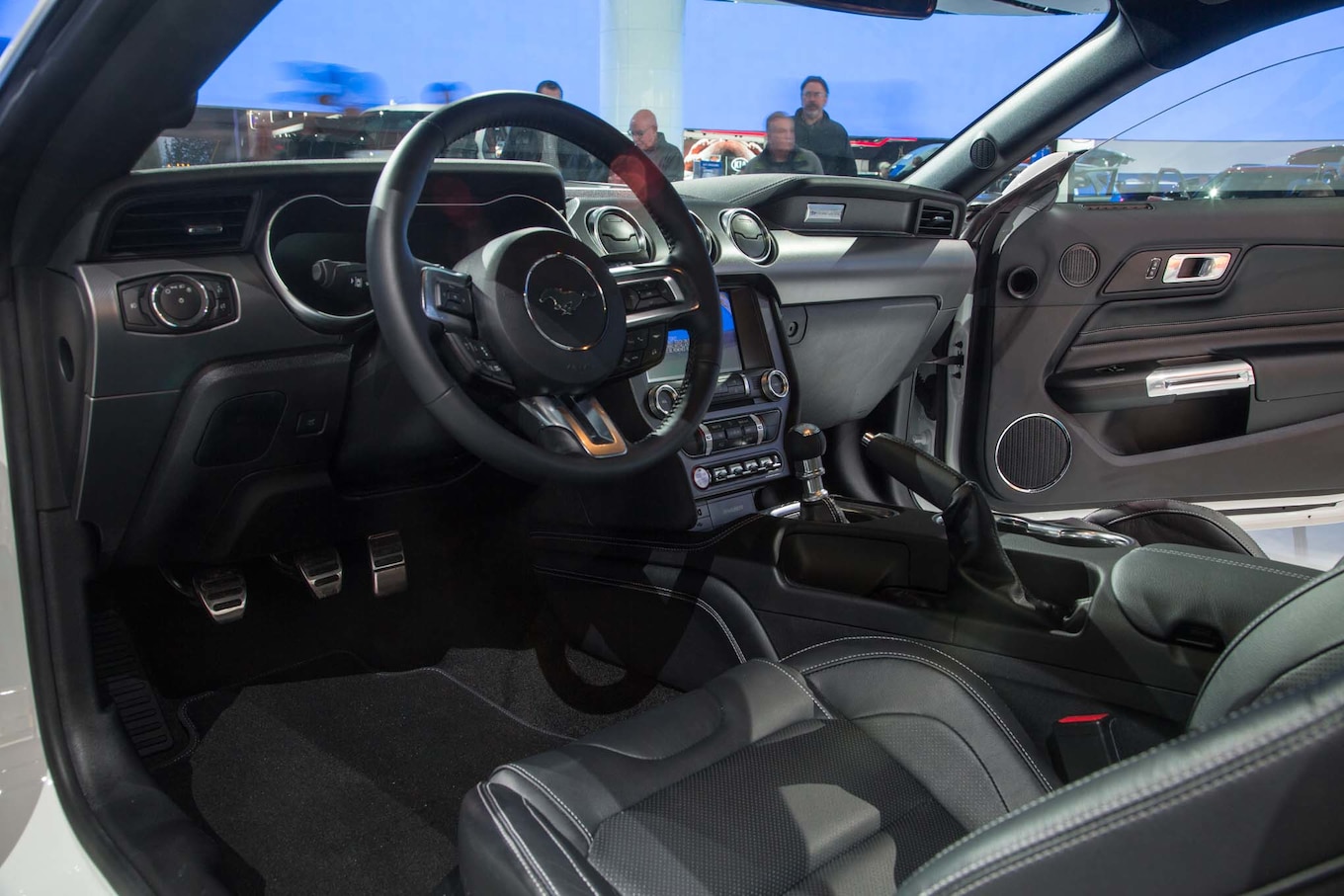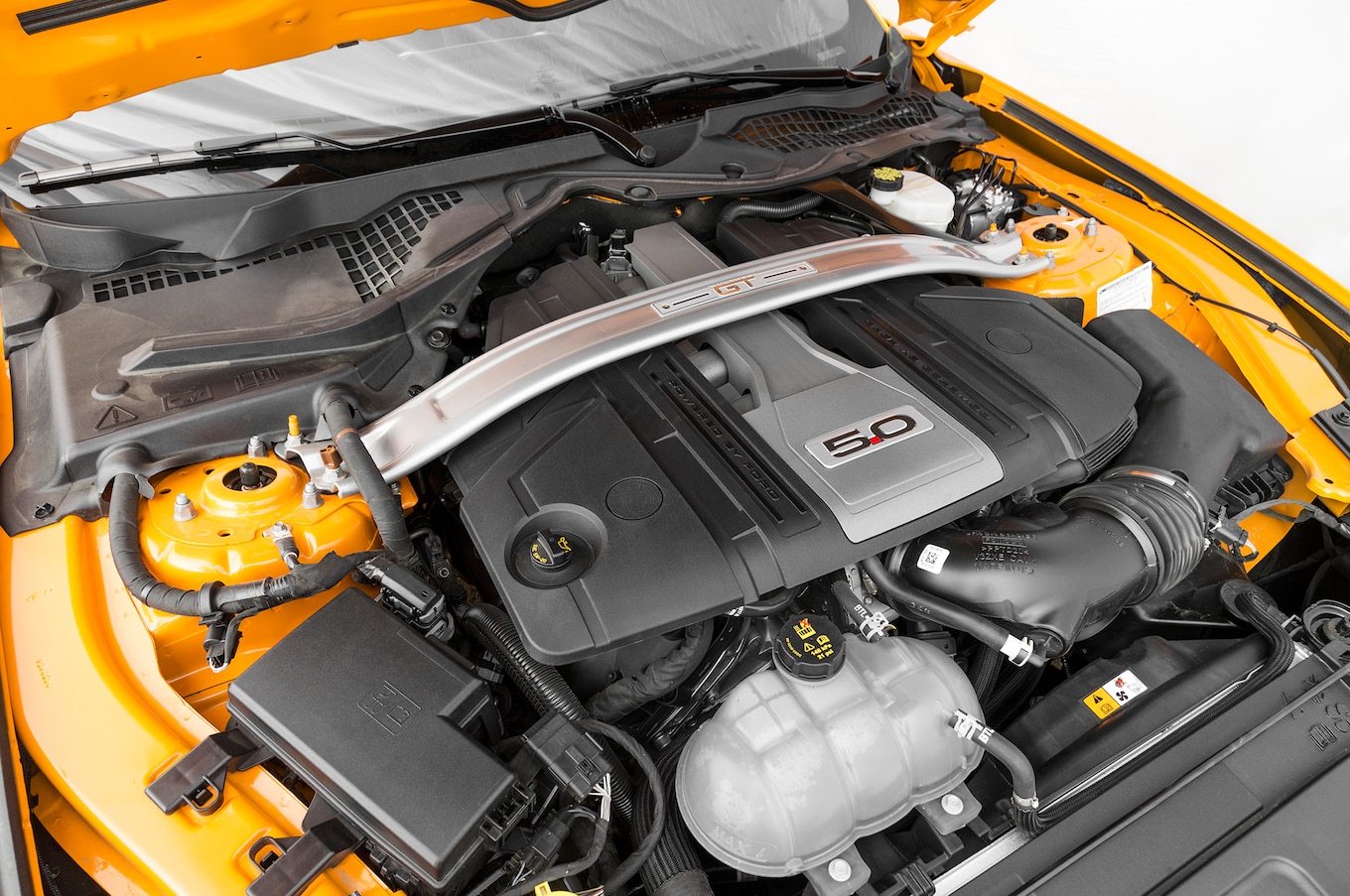 For the third time Ford offers Bullitt a Special Edition, following previous versions in the 2001 and in the 2008­–2009 model years, to celebrated Steve McQueen movie Bullitt. The sixth generation Ford Mustang received an update in 2017 coming with a host of features including new tech and design changes along with better performance and more powerful engines. Based on the 2015 Ford Mustang GT350, the GT350R takes it up one more notch for track-day enthusiasts by bringing more racing oriented parts. The all new, most powerful naturally aspirated Mustang Shelby GT350 broke cover on the Internet just before the 2014 Los Angeles Auto Show where it has been showcased afterwards. The GT Mustang belonging to the fourth generation maintained the same power output from the Overhead cam 4.6 liter engine which was able to produce more torque than the base 302 version. Still, many owners complained that the GT version was in fact slower, despite the bigger revs displayed on the counter A new engine and design would come stating with 1999. Fresh off the production line, the third generation Mustang was already modified by 1981 with a performance version, the Turbo 4. The 1979 Mustang was released after the success of the second generation. in 1978 the second generation Mustang was reaching its end. The 1971 model was probably the longest Mustang produced. In 1970 the Mustang was facelifted yet again, this time all the headlights were moved inside the grille. 1968 was the year that marked the first major redesign for the Mustang. The 1966 model altered the trim levels on the Mustang. As was a custom in America at the time, every year modifications would be made to a car. 1965 was the first year the GT package was introduced in the Mustang line-up under the name "GT Equipment Package". Based on the 1964 Falcon platform, the first generation Mustang would become an American icon and define the term "pony car", a special breed of cars.
Henry Ford started the company in 1902 with $ 28,000 in cash from twelve investors, among which were John and Horace Dodge, who would later found the Dodge Brothers Motor Vehicle Company. He was 40 years when he first established the company's first factory on Bagley Street, Detroit.

He would later incorporate the firm on June 16, 1903. Ford Motor Company would go on and label their models chronologically in alfabetical order, starting with the Model A to the Model K and Model S, which was Ford's last right-hand steering vehicle. Then, in 1908 Ford introduced the Model T, which was designed by Childe Harold Wills and two Hungarian immigrants, Joseph A. Galamb and Eugene Farkas. This model proved to be of quintessential Ford vehicle, placing the company among the most influential automotive brands in history.

The Ford Model T was reliable, practical and affordable, which made it a big hit in the US, where it was advertised as the middle-class man's vehicle. The car's success compelled Ford to expand his business and layout the basics of mass production principles in 1913 with the introduction of the world's first vehicle assembly line. By 1912, production figures for the Model T alone reached nearly 200,000 units.

This organizational innovation brought in the vehicle construction field allowed Ford to reduce chassis assembly time by as much as 10 hours, dropping from 12 ½ h to 2h 40 min.

Besides ensuring the efficiency of the production process, Ford turned his company into an interactive entity by announcing a new profit-sharing policy. This would grant buyers a cut of profits if sales reached 300,000. As expected, sales effortlessly reached the 300k threshold and went even further to hit a record 501,000 in 1915.

As part of a new set of financial tactics, Ford provided working places for the disabled who otherwise had a hard time finding a job, reduced work shifts and doubled all employee's salaries. Changes like these sparked a tremendous sales increase while also setting the base of modern working conditions.

Still, the US and Canadian market would prove to be too small to fit Ford's plans. By the mid 20's, the Ford label had crossed the ocean and reached England, France, Germany, Denmark, Austria as well as distant Australia. The company's activity on European grounds further helped the brand's revenue growth.

War would not shake the Ford company as bad as other car makers. Post WWI improvements include the introduction of four-wheel brakes and a series of new vehicle releases to match new consumer demands. In 1922 Ford entered the luxury car segment with the acquisition of the Lincoln Motor Company, named after Abraham Lincoln whom Henry Ford admired.

Ford Motor Co. was one of the few big American corporations to survive the Great Depression, although the plummeting automotive sales led the company to scale down its operations and lay off many workers. In May 1929, Ford Motor Co. signed an agreement with the Soviet Union to provide technical assistance until 1938 to construct an integrated automobile-manufacturing plant at Nizhny Novgorod, in exchange for the Soviets purchasing $ 13 million worth of automobiles and parts. Under this agreement many American engineers and skilled auto workers went in 1932 to work on the Gorkovsky Avtomobilny Zavod (GAZ), or Gorki Automotive Plant. The few who remained in the Soviet Union after the completion of the plant fell victims to Stalin's Great Terror, ending either shot or exiled to Soviet gulags.

With the arrival of WWII Ford increased its influence on the global stage becoming an active player in the war effort, a thing underlined by US President Franklin Roosevelt referring to Detroit as the "Arsenal of Democracy." When the US War Department handed production of B-24 Liberator airplanes to Ford, the output rose to 20 airplanes per day instead of only one per day managed by the Consolidated Aircraft Corporation.

After WWII Ford continued its passenger vehicle operations and in 1955 introduced the iconic Thunderbird model. Then it introduced the Edsel brand in 1958, which proved to be a failure and was dissolved in 1960. Part Edsel's failure as an automotive brand resided in the onset of the 1957 recession in the States and the vehicle's high price tag.

Ford Motor Co. managed to get back up from its Edsel failure with the introduction of the Falcon model in 1960 and the Mustang in 1964. The company's next major step was represented by the formation of Ford Europe division in 1967.

Ford plunged into a state of brand-fatigue that would bring the company to the point of near bankruptcy. Following major sales losses in the 2000's, Ford was pinned against the wall by debts and the imminence of closing down.

Preferring to make it back on its own, Ford mortgaged all of its assets in 2006. As of then, the company has releases a variety of new models both under the Ford brand name and the rest of the sub-brands it owns such as fresher and edgier Mercuries and flashier Lincolns, Ford's luxury division. Business in Europe has also been good for Ford, especially after the introduction of the Focus model in 1997 and although it hasn't fully recovered, it's definitely on the way to regaining popularity.
2018 Ford Mustang Consumer Reviews
yieldpseudo,
2018 GT premium 6 speed
Baddest car ever. The growl, the grip the greatest. I am so thrilled with this car and every time I drive it I still get just as excited as the first day we bought it. The handling in corners is so tight, especially with the new tires we just purchased. We owned a 67 289hipo, we have a 71 coupe and a 2015 Ecoboost premium, but the 2018 is king.
mourneinvention,
I drive this beautiful car only short distances bu
I love my car. Actually I am leading now but will buy in September. It is very easy to drive and establish distances when parking. The color is incredible. This car has been really reliable. I have only changed the oil and rotated tires in three years. And I feel good driving it. I get a lot of compliments on my car. I still don't have a scratch on it(holding my breath). What else do I need to say? I am retired and this car is my dream. My mother had a Mustang when she retired snd my brother has a 2018 Mustang convertible. Heis only one tear younger than I am. How long do I need to express my enjoyment with the stying snd performance of my car? It's great!
sheepmashing,
Puts a smile on my face every time I drive it.
I have owned cars from every major manufacture. I currently own a Chevrolet, Jeep Grand Cherokee, and Ford truck in addition to the Mustang. I have previously owned a Camaro. You cannot beat the Mustang for value. The handling, fuel economy and fun to drive factors can't be beat.
portholespace,
Best mustang ever.
This is my fifth mustang and by far the best one. Performance, styling and just a great car. Race Red turns heads and get compliments often. Ten speed transmission is great. Fun car to own.
uncheckedseasoned,
ford is nowhere near as good as chevy
it sucks
dextrousribbit,
Proud Pony
This car is flat out amazing. Handling, mileage, power, styling. It's grin inspiring and we are about to buy our 3rd Mustang for the family! Once you drive one, you'll understand. The 10 speed auto trans is how we went, with the turbo 4, and it is amazing! The car does 13.75 in the 1/4 mile, bone stock. No tune etc. Straight off the show room floor. Then, with a bit of tweaking, and very little cash invested, it now does 12.78 1/4's at 106 mph. CAI added, 3inch stainless exhaust added and a tune from a local tuner shop - all told, 2k more invested than spent (paid $24,500 off the lot.) - Seriously could not be happier. It flys, gets amazing mileage and with MBRP exhaust, sounds awesome. FORD, - I'm impressed!
yoisydiesel,
Amazing performance and fuel economy for the price
Excellent styling. 0-60 time better than any Mustang prior to 2010. Hard to beat performance for the price with the heavy incentives and dealer discounts towards end of model year. Getting 30+ MPG on the highway. Only downside is that there is no spare tire for standard equipment, only a bottle of stop leak and a cheap air compressor which are totally useless. Mini-spares can be bought on line and are worth the purchase.
astonishedtanning,
Mustang Mary 72 yr old female hot rod driver
Love it, love it, love it! Best sports car for the money, in the world!
raspdairy,
Best Ever
Sporty, Fun and much more
uprightlength,
Amazing value for the performance and comfort.
We were looking at a variety of sports orienited cars and spent time driving Lexus, Corvette, WRX STI, Porche Cayman, Challeneger SRT and where completely taken by surprise when we drove the Mustang GT. I don't remember Mustangs having bthis level of interior comfort, materials and Driver Assist Tech, not to mention the power. The 10 speed transmission coupled with the myriad of selectable driving modes, from Normal, Sport, Track and the 12" customizable dashboard along with the ability to change with a flip of a lever is a treat. The safety features from radar guided cruise, collision avoidance, lane keep assist at this price point made this the whole package ndor a sports car. Back seat, well that's another story but realistically it's only two of us at the most and if we need room for more, the wife's QX80 is there for that. Very enamored with this car.
pedometeraustin,
GT gas mileage is better than advertised
I have owned two V-6 mustangs in the past, (2011 & 2014). I was always searching for ways to make them faster. By the way, the Ecoboost is weaker/slower than the V-6 models....just saying! But anyhow, I never wanted to pony up the bucks for the GT. So, I bought a 2018 model yesterday. I'm a "stickler" about gas mileage so I drove approximately 80 miles back to my house at 68 mph over rolling terrain. I got 30.2 mpg with the new 10 speed transmission. Yes, I was taking it easy. This morning I drove my son to school over rolling terrain and got 24.2 mpg during my 21 mile trek. I'm very pleased with Gas mileage considering the GT can return mileage similar to the Ecoboost. Good job Ford!
mercifultuesday,
Joy to drive, great looking and comfortable
Had a Fusion prior to this, but when younger had Camaros, Corvettes, and an M-3, G-35s. For today, this car has the latest tech, blind spot monitoring, radar cruise, performance Pckg, and Shaker stereo. Its quick, handles well up to 80% of its limits, a lot of fun with the different driving modes and Track Apps, including tracking your performance 0-60, 60-0, etc. Great Fun! Great Looking in Ruby Reb with the Performance Package Wheels. Cant go wrong for the money and Fun!
alienlily,
Having Engine Issues
The first 4000 miles was great, bought the Premium GT. Now I am dealing with Cylinders Misfiring. The dealer is currently working on it, but Im worried about it being a constant issue for me. Also, the paint chips really easily. I have multiple areas that need to be touched up already, and its only been a few months.
courtequivalent, 11/08/2019
"Proud Pony"
This car is flat out amazing. Handling, mileage, power, styling. It's grin inspiring and we are about to buy our 3rd Mustang for the family! Once you drive one, you'll understand. The 10 speed auto trans is how we went, with the turbo 4, and it is amazing! The car does 13.75 in the 1/4 mile, bone stock. No tune etc. Straight off the show room floor. Then, with a bit of tweaking, and very little cash invested, it now does 12.78 1/4's at 106 mph. CAI added, 3inch stainless exhaust added and a tune from a local tuner shop - all told, 2k more invested than spent (paid $ 24,500 off the lot.) - Seriously could not be happier. It flys, gets amazing mileage and with MBRP exhaust, sounds awesome. FORD, - I'm impressed!
effectivetelling, 10/13/2019
"8th Mustang, Still love them"
Well as the title implies this is my 8th Mustang, I traded a 2007 Porsche Carrera, for this 2019 GT Premium, with manual transmission and adaptive exhaust, GT performance pack 1, 401A package, in Orange Fury. Since I have had years from 1967, to a slew of FOX bodys, an SN95, a 2014 and now this. I have to give Ford props. This is the first Mustang that I just love the way it is. I could not do a single mod and love it just the same. The exhaust tone is perfect, no drone and just motor music. The interior is comfortable, and I'm no small guy. The technology is just fun from Nav, selectable exhaust , steering and overall instrument themes adjustability. The 5.0 is just a dream to drive. Lots of power, and the torque allows you to not have to shift up and down so much. Shifting is clean , just a little soft on the second gear. I went with orange fury, the color is a head turner. AS, I said at the beginning this replaced my Carrera and the ride feel between these cars is night and day. The Porsche was light and nimble the Mustang is heavier and you can feel the push in turns.Read less
muscleacceptor, 10/06/2019
"5%20Bad%20Foods%20To%20Avoid"
Air condition problems