Honda says its vast and longtime involvement in auto racing improves its street cars. Although it's hard to draw a direct line from the Honda that won the 2017 Indy 500 to the new Civic, although both cars are turbocharged, a big part of the Civic's winning formula is the way it combines practicality, efficiency and everyday comfort with modest to maximum dashes of sportiness. The Civic is highly satisfying to drive, even a base model with the naturally aspirated 2.0-liter 4-cylinder and 6-speed manual transmission. The smaller but more powerful turbocharged 1.5-liter offers good if not blistering acceleration and nary a hint of turbo lag. Most buyers will choose the automatic transmission, and the Civic's CVT (continuously variable transmission) is among the best at mimicking a traditional one. A standard Civic can't quite match a Mazda3 in cornering dynamics, but it's still among the best in its class, as is its steering feel.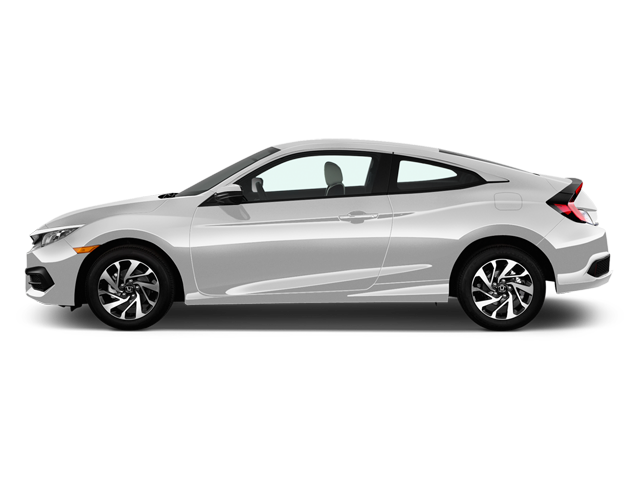 HONDA SENSING This comprehensive suite of optional safety features and driving aids costs only $ 1,000. It's an incredible value. The package includes adaptive cruise control with low-speed follow, road-departure mitigation, forward-collision warning, lane-keeping assist and the Collision Mitigation Braking System, which can automatically apply the brakes if a frontal collision appears imminent. HONDA LANEWATCH Standard on EX, EX-L and the top Sport Touring trim levels, this clever system adds a camera to the passenger-side mirror to eliminate your blind spot. Every time you turn on the Civic's right turn signal, the camera provides a live shot of the Civic's flank on the interior touch screen.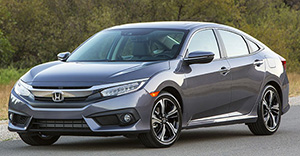 The 2018 Civic's interior is full of premium materials and top-notch plastics. Ergonomics is a volume knob shy of perfection, as using the new Honda Civic's touch screen to crank up the Taylor Swift can be frustrating and distracting. This is a problem Honda has already addressed in other models. The large, easy-to-read screen also serves as the control center for audio, Apple CarPlay and the optional navigation system. The Civic boasts some of the best interior volume among compact cars. Rear-seat legroom is impressive in the sedan, but beware of the wide sills when entering and exiting. At 15.1 cubic feet, the Civic sedan's trunk is huge. Hatchback Civics boast 25.7 cubic feet of space with the rear seats up and some 20 additional cubic feet with them down.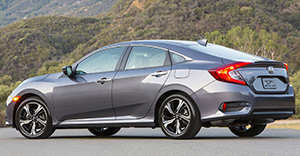 Honda took chances with the design of the 2018 Honda Civic and they have paid off. The Civic's shape is daring and innovative, with an aggressive front end, a long, low and wide stance and unique C-shaped taillights. The Civic Sedan and Coupe feature elegant sloping rooflines, while the Civic hatchback stands out with its bulbous rear end, high-mounted spoiler and the gaping fake vents on either side of its rear bumper. Sport and Sport Touring hatchbacks can be spied via their center-mounted dual-exhaust outlets, while the new Si boasts its own edgier exterior cosmetics. The Type R gets a hood scoop, three exhaust pipes and a gargantuan rear spoiler.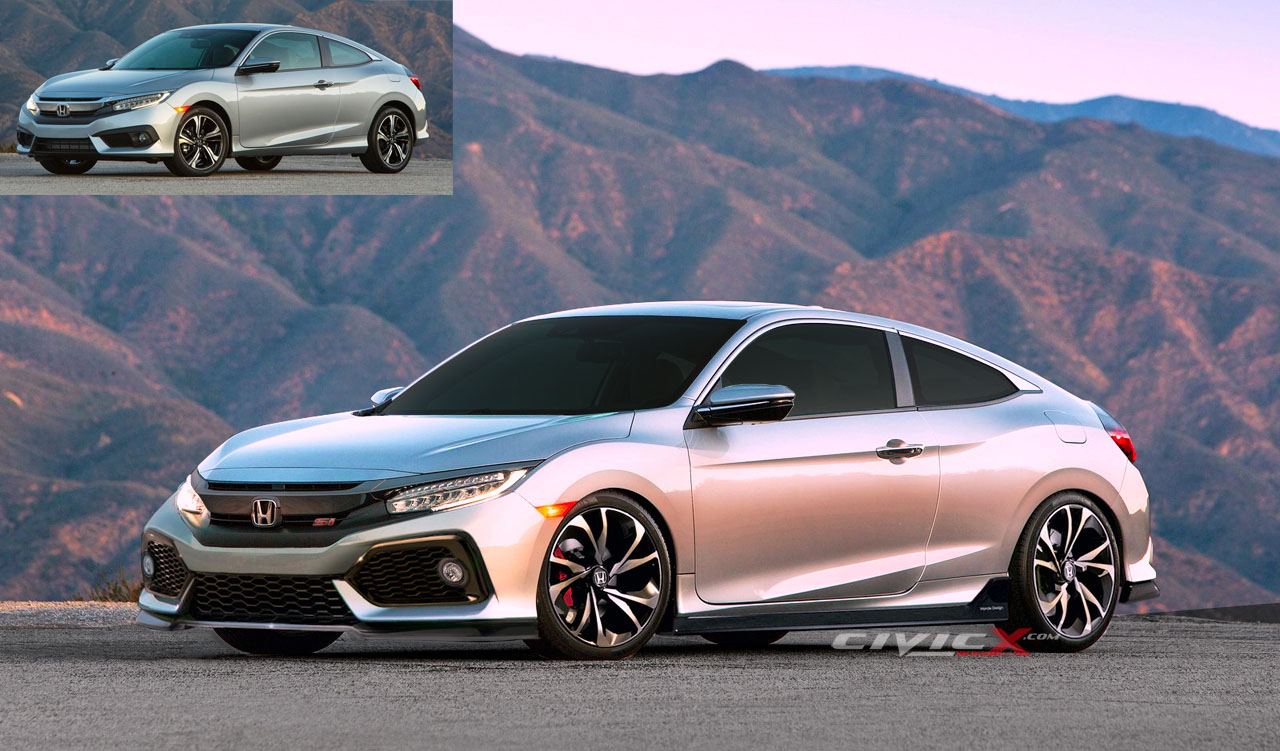 The 2018 Honda Civic is offered in an array of trims that range from base LX to top Touring variants as well as the enthusiast-oriented Si and Type R halo models. The least expensive Civic LX sedan includes automatic climate control, rearview camera, folding rear seat, and a 4-speaker AM/FM audio system with USB port, Bluetooth connectivity and 5-inch screen. We think most buyers will prefer stepping up to at least an EX model, which includes an automatic transmission (optional on LX models), remote engine start, moonroof, 60/40-split folding rear seat and upgraded infotainment system with a 7-inch touch screen that is Apple CarPlay and Android Auto compatible.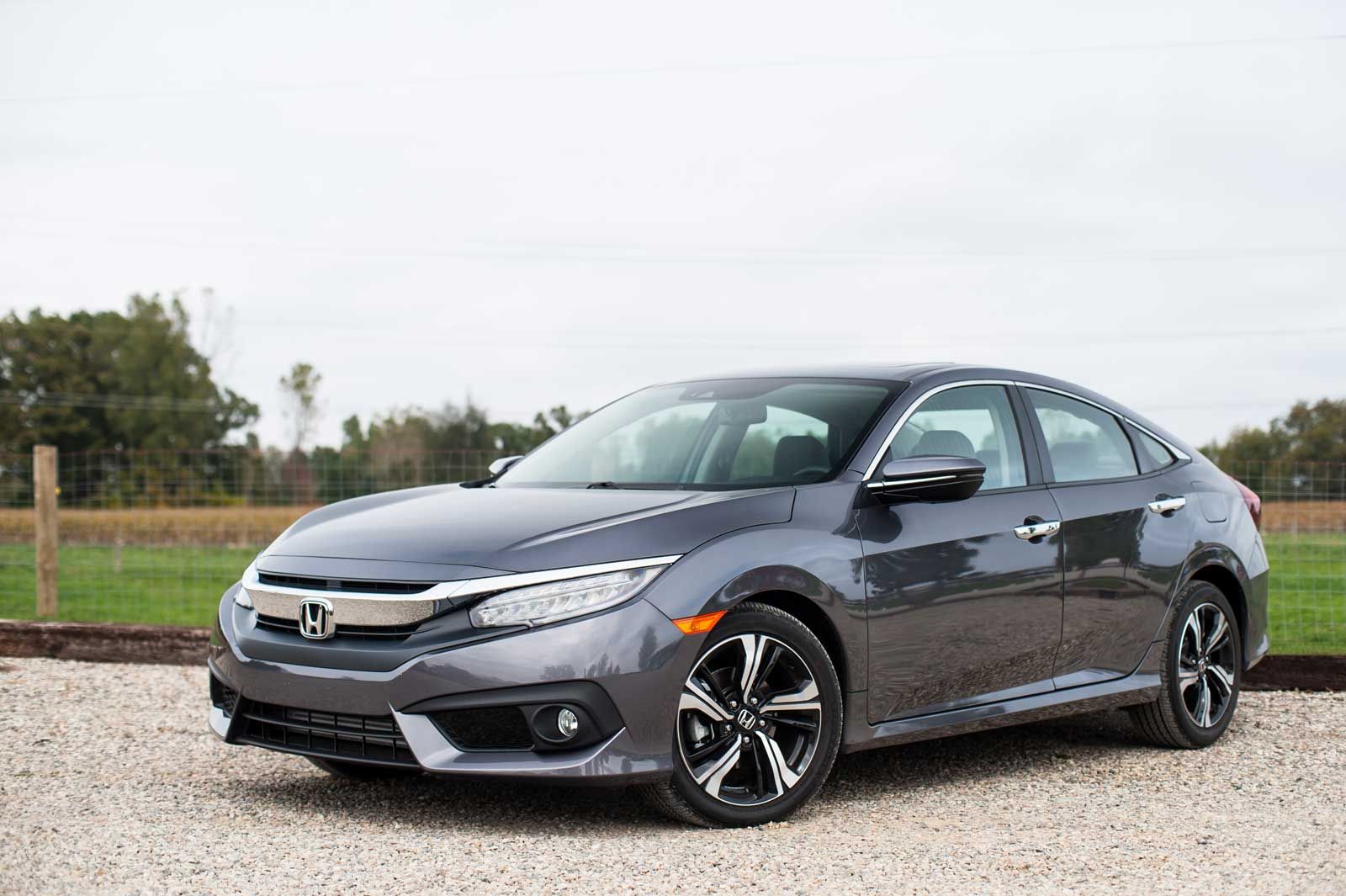 Climbing to the Civic EX-T in the sedan or coupe, or any Civic hatchback, brings the smaller but more powerful turbocharged engine as standard. Other features vary with trim level, including leather interior, heated front and rear seats, navigation system, Honda's LaneWatch camera-based blind-spot monitoring system, power driver's seat, and dual-zone automatic climate control. One package we recommend for any Civic (as long as it has the required automatic transmission) is the Honda Sensing system. This suite of active safety features and driving aids described in "Favorite Things" is well worth the extra $ 1,000.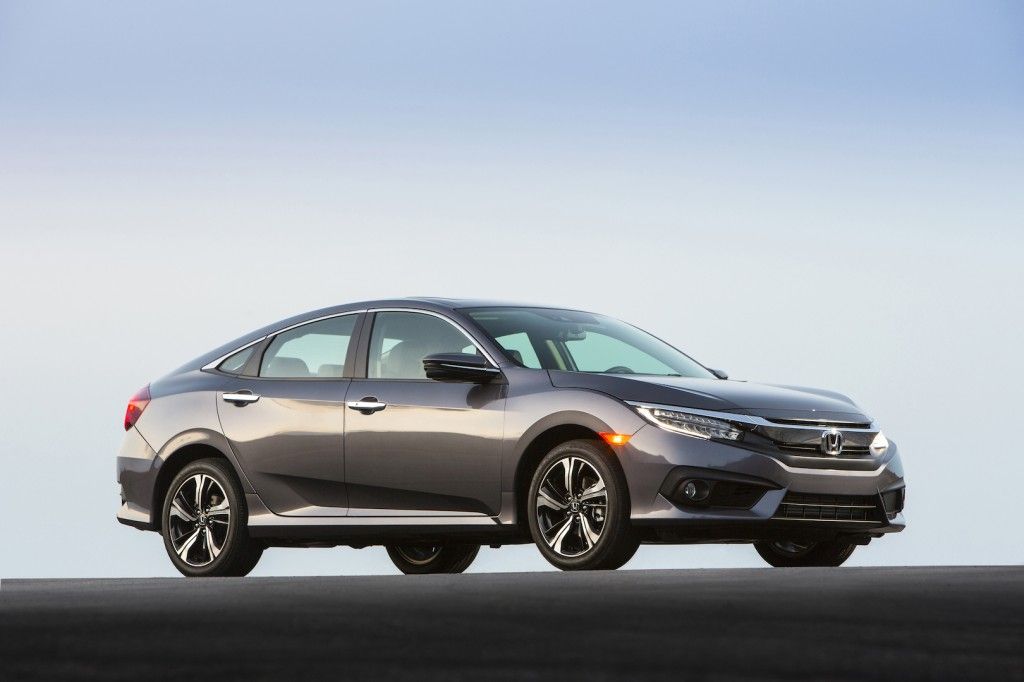 Two engines and two transmissions are used in the high-volume members of the 2018 Honda Civic. Base sedans and coupes use a 158-horsepower 2.0-liter 4-cylinder available with a 6-speed manual transmission or an excellent continuously variable automatic transmission. Higher trims and all 2018 Civic hatchbacks employ a 1.5-liter turbocharged 4-cylinder that is more powerful and efficient. This engine can also be connected to a 6-speed manual transmission. Sport and Sport Touring Hatchbacks get a power bump. The Civic Si pairs its 205-horsepower/1.5-liter turbo engine with a 6-speed manual as does the Type R with its 306-horsepower 2.0-liter turbocharged engine. All 2018 Civics remain front-wheel drive, but while the baseline models burn regular unleaded gasoline, the Si and Type R require premium to exploit their full performance potential.2.0-liter inline-4158 horsepower @ 6,500 rpm138 lb-ft of torque @ 4,200 rpmEPA city/highway fuel economy: 28/40 mpg (manual, sedan), 28/39 mpg (manual, coupe), 31/40 mpg (automatic, sedan), 30/39 mpg (automatic, coupe)1.5-liter turbocharged inline-4174 horsepower @ 6,000 rpm (automatic & manual; sedan, coupe & hatchback)177 horsepower @ 1,900-5,000 rpm (manual hatchback Sport, Sport Touring)180 horsepower @ 5,500 rpm (automatic & manual hatchback Sport, Sport Touring)162 lb-ft of torque @ 1,700-5,500 rpm (automatic; sedan, coupe & hatchback)167 lb-ft of torque @ 1,800-5,500 rpm (manual; sedan, coupe & hatchback)EPA city/highway fuel economy: 31/42 mpg (manual, sedan), 30/41 mpg (manual, coupe), 30/39 mpg (manual; Hatchback & Hatchback Sport), 32/42 mpg (automatic, sedan), 31/40 mpg (automatic, coupe & hatchback), 30/39 mpg (automatic, Hatchback Sport)1.5-liter turbocharged inline-4 (Si)205 horsepower @ 5,700 rpm192 lb-ft @2,100-5,000 rpmEPA city/highway fuel economy: 28/38 mpg (manual transmission only)2.0-liter turbocharged inline-4 (Type R)306 horsepower @ 6,500 rpm295 lb-ft of torque @ 2,500 rpmEPA city/highway fuel economy: 22/28 mpg (manual transmission only)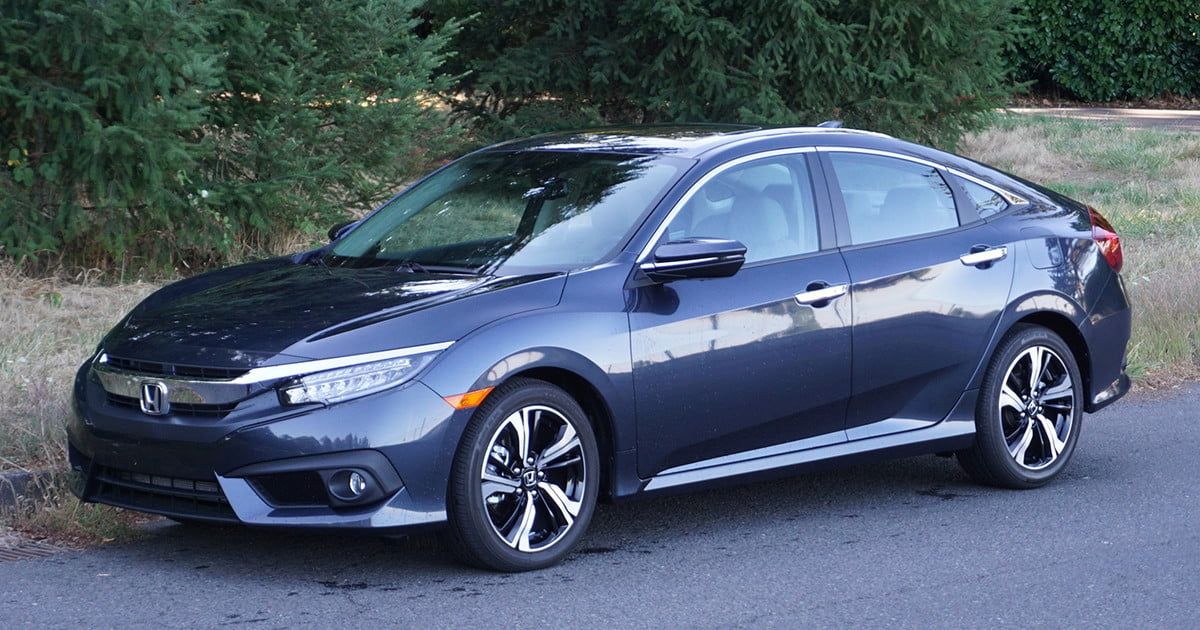 The least expensive new Civic is an LX sedan with a manual transmission. Including destination charge, it arrives with a Manufacturer's Suggested Retail Price (MSRP) of about $ 19,500. Civic coupes cost a few hundred dollars more, and the new hatchback Civic starts under $ 21,000. Top-line Civic models can reach the upper $ 20K range. While the Civic's starting prices aren't the lowest (the Ford Focus, Kia Forte, Hyundai Elantra and Mazda3 start less), they are in line with the Toyota Corolla. Both the Civic Si coupe and sedan share a $ 23,900 MSRP, with their sole option being a $ 200 set of "summer" performance tires (a fantastic value) and a wheel upgrade. The Type R starts around $ 35,000. Check the Fair Purchase Price to see what others in your area are paying for their new Honda Civic. As for the Civic's resale value, Hondas in general hold their value exceptionally well, and the Civic is no exception.Bonus Content: Check out how the Honda Civic compares to its primary competitorsHonda Civic vs Honda AccordHonda Civic vs Honda FitHonda Civic vs Hyundai ElantraHonda Civic vs Mazda Mazda3Honda Civic vs Toyota CorollaHonda Civic vs Volkswagen Jetta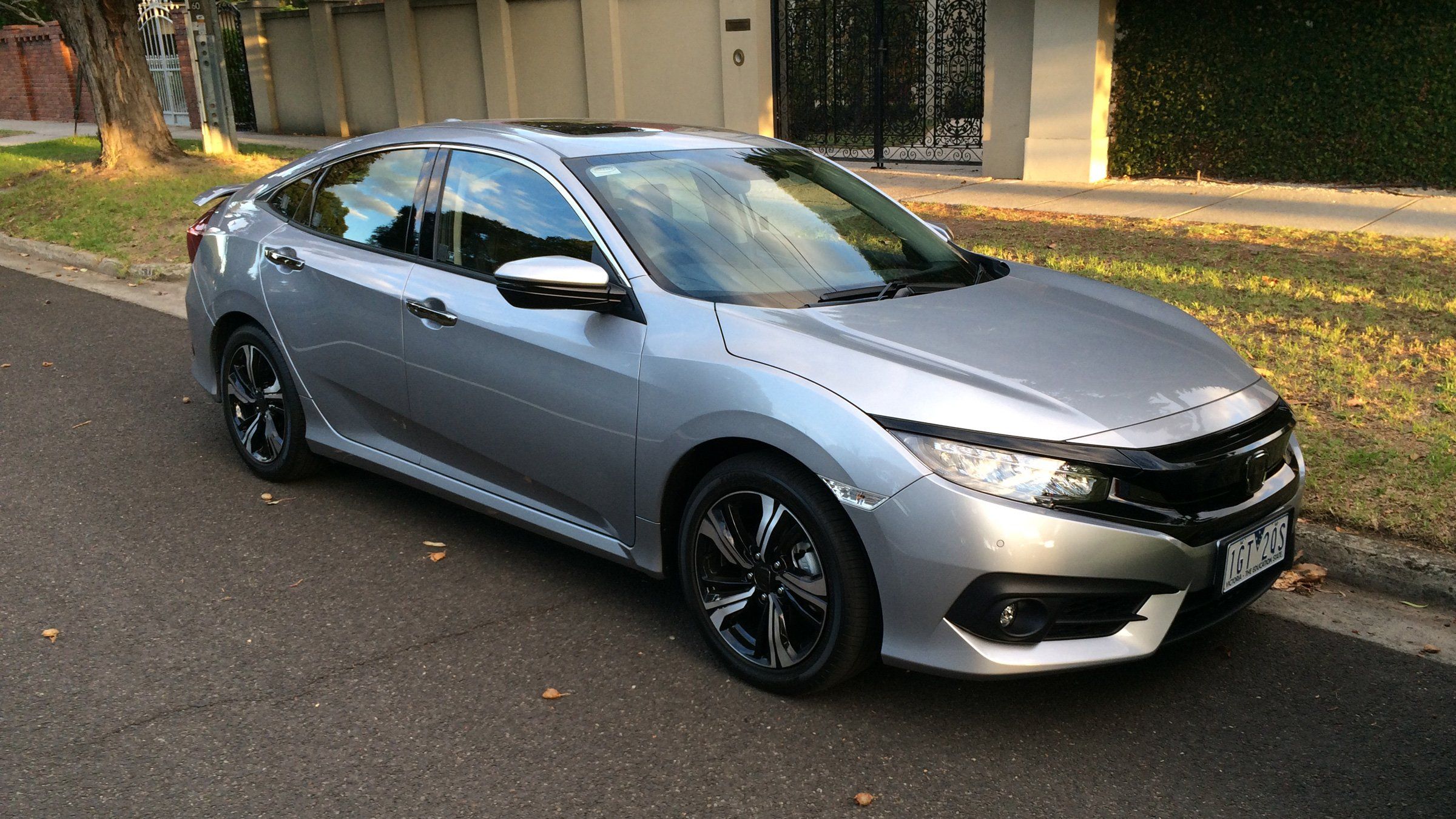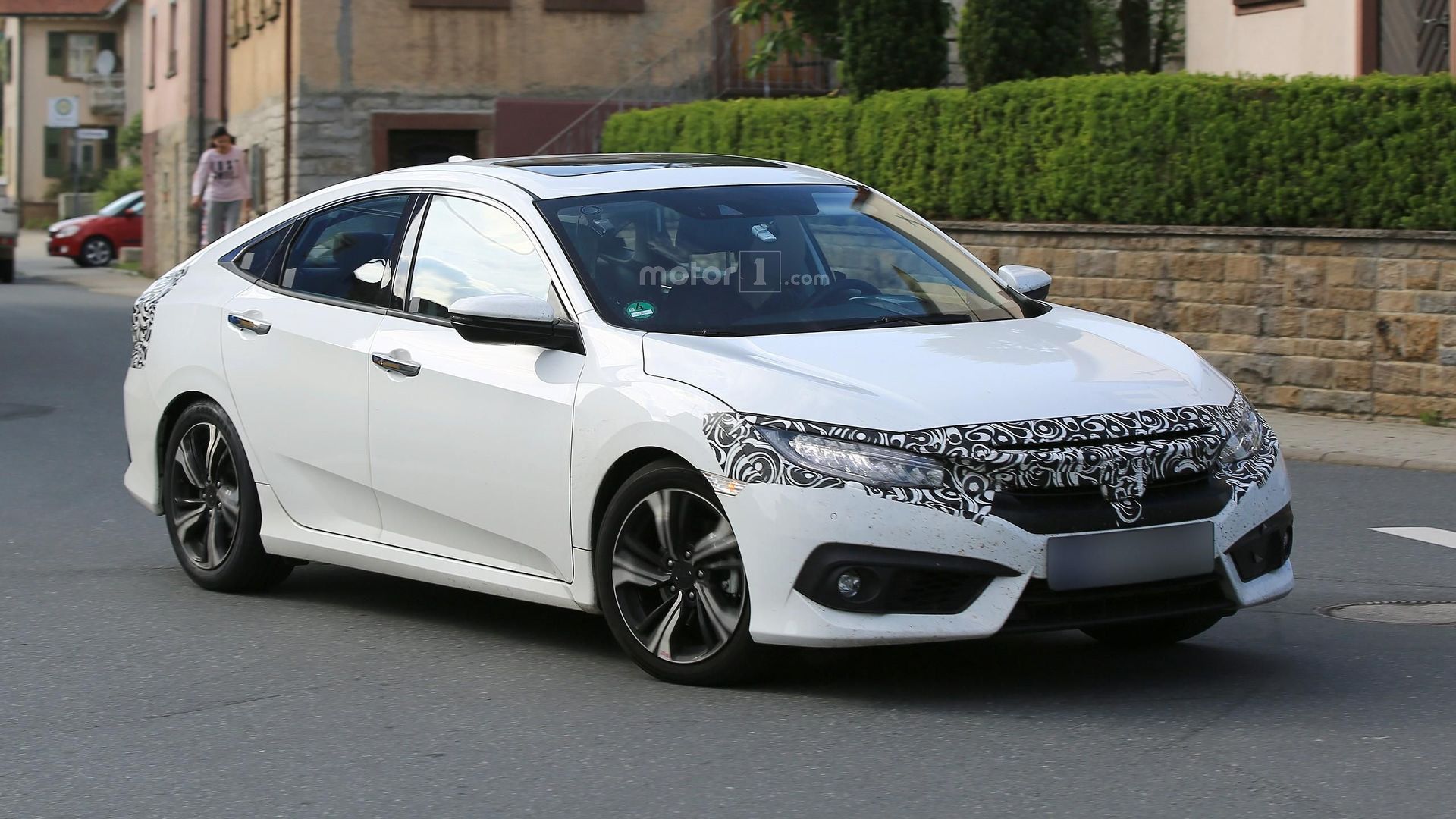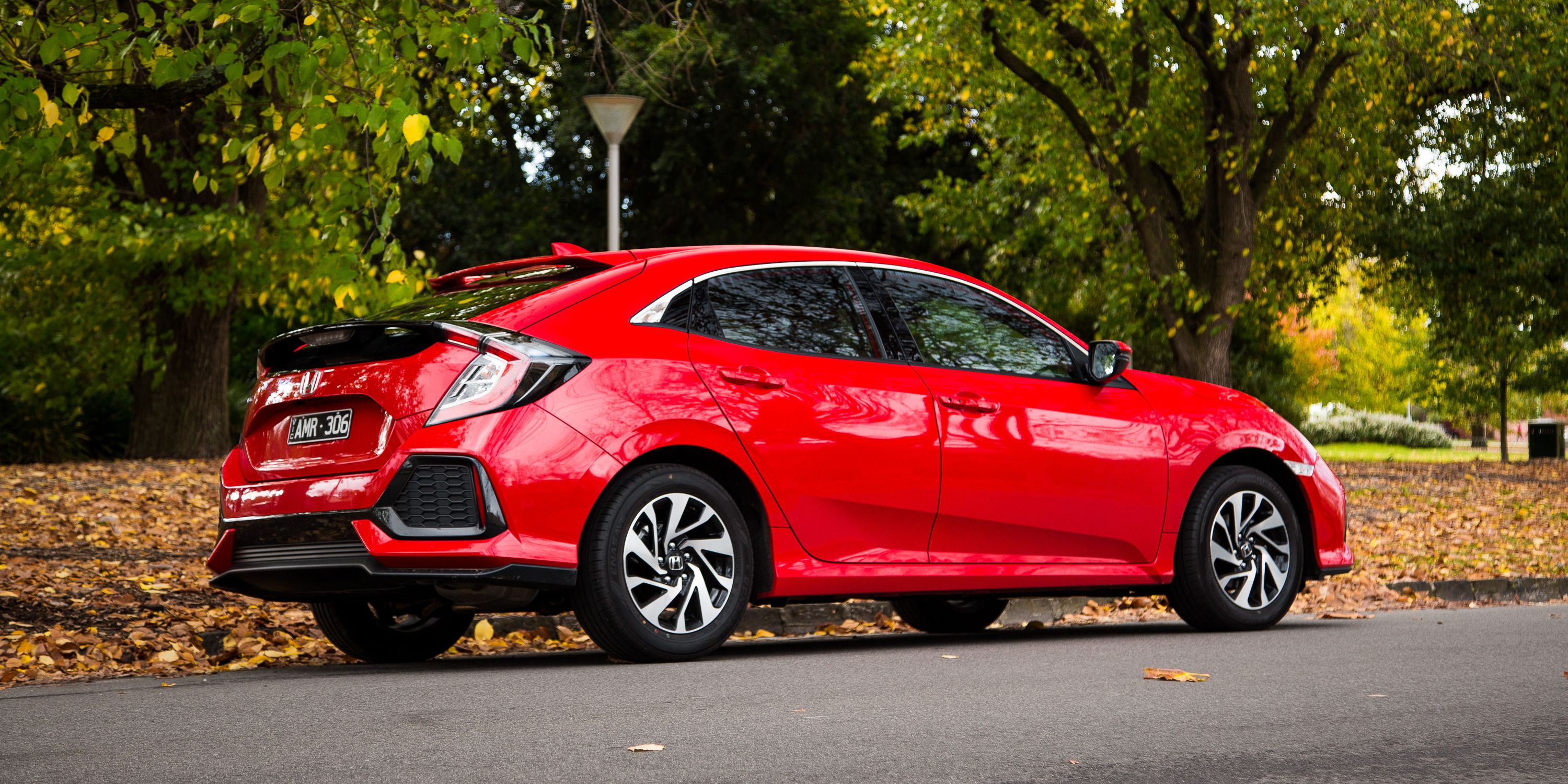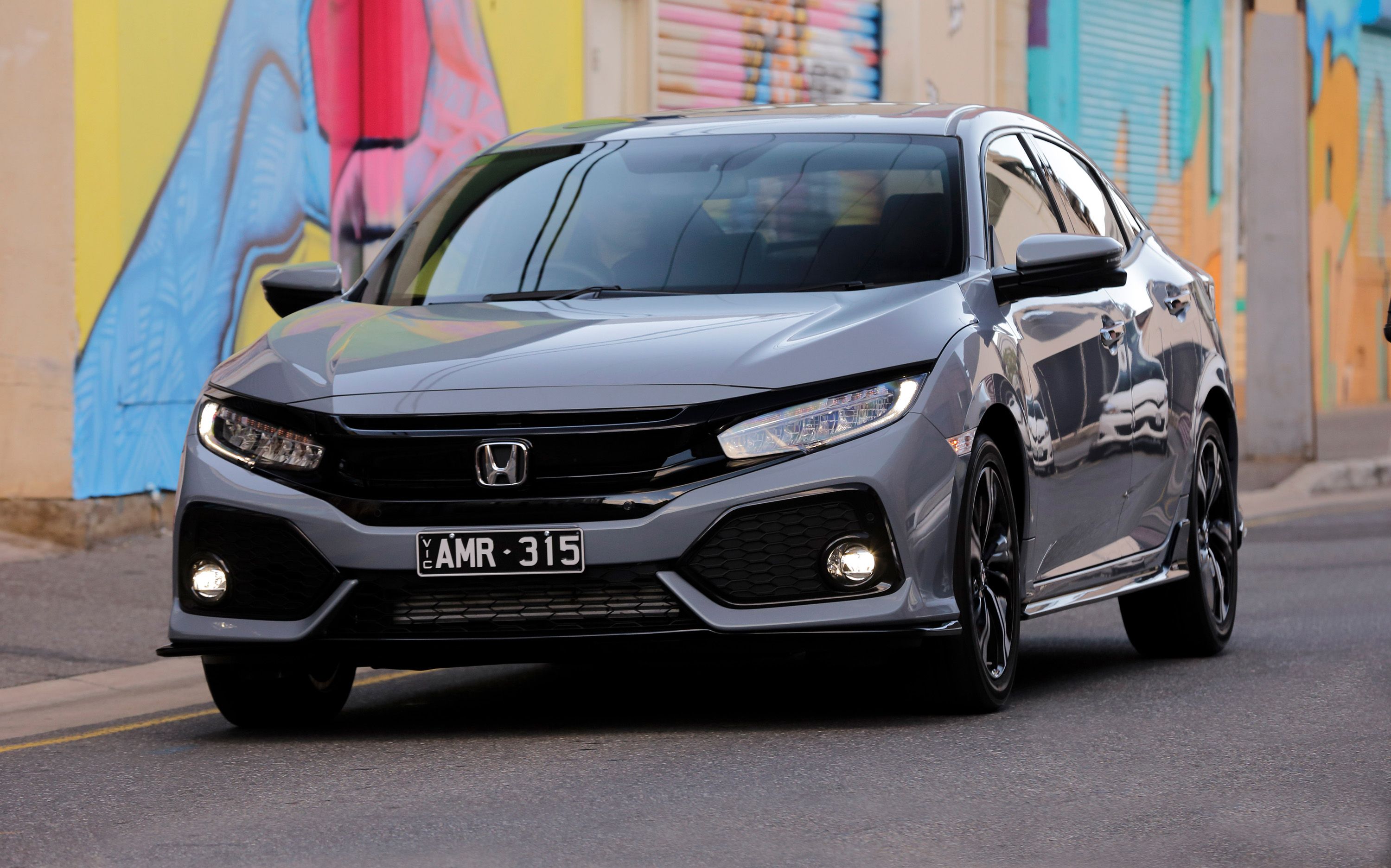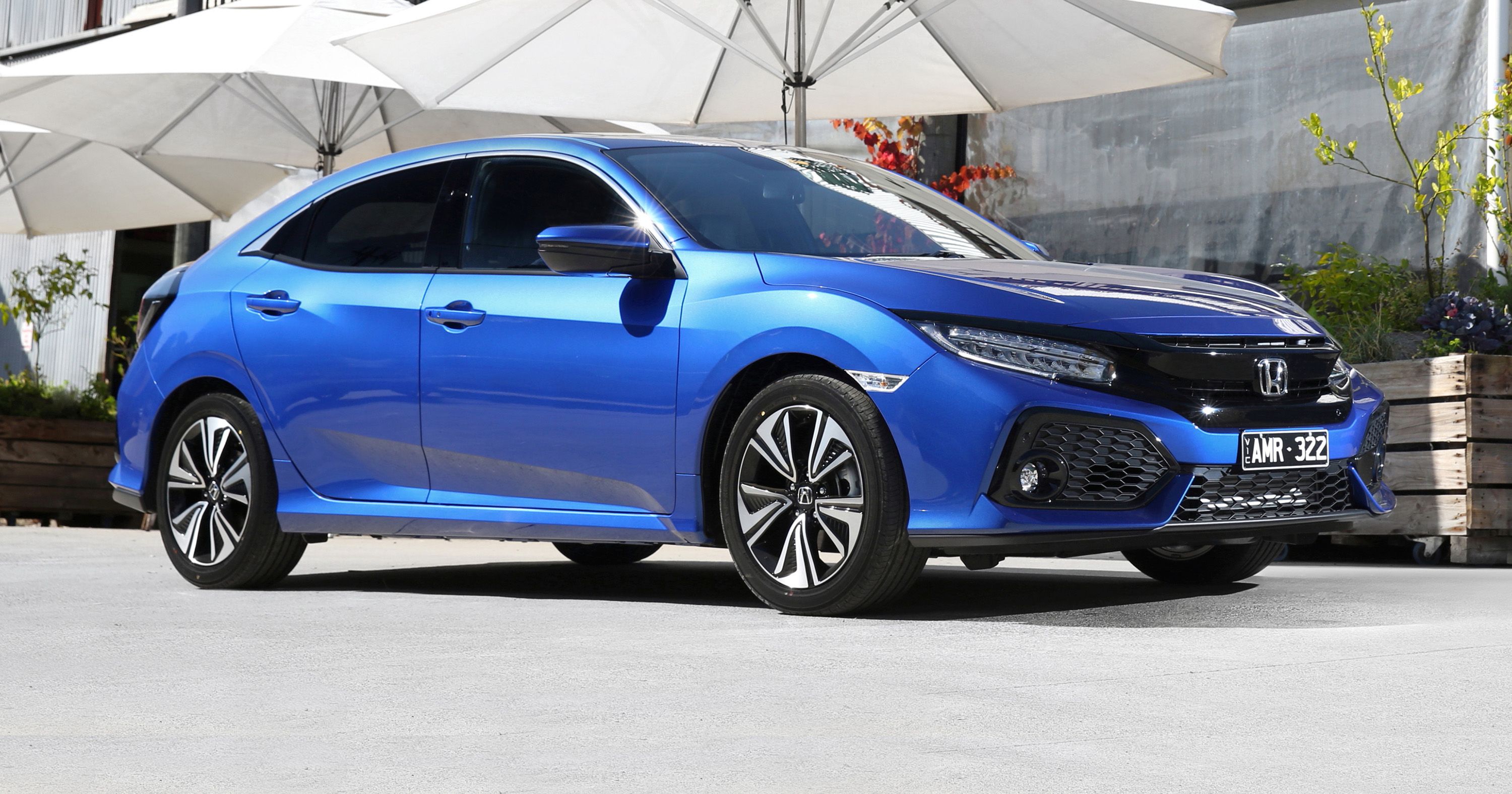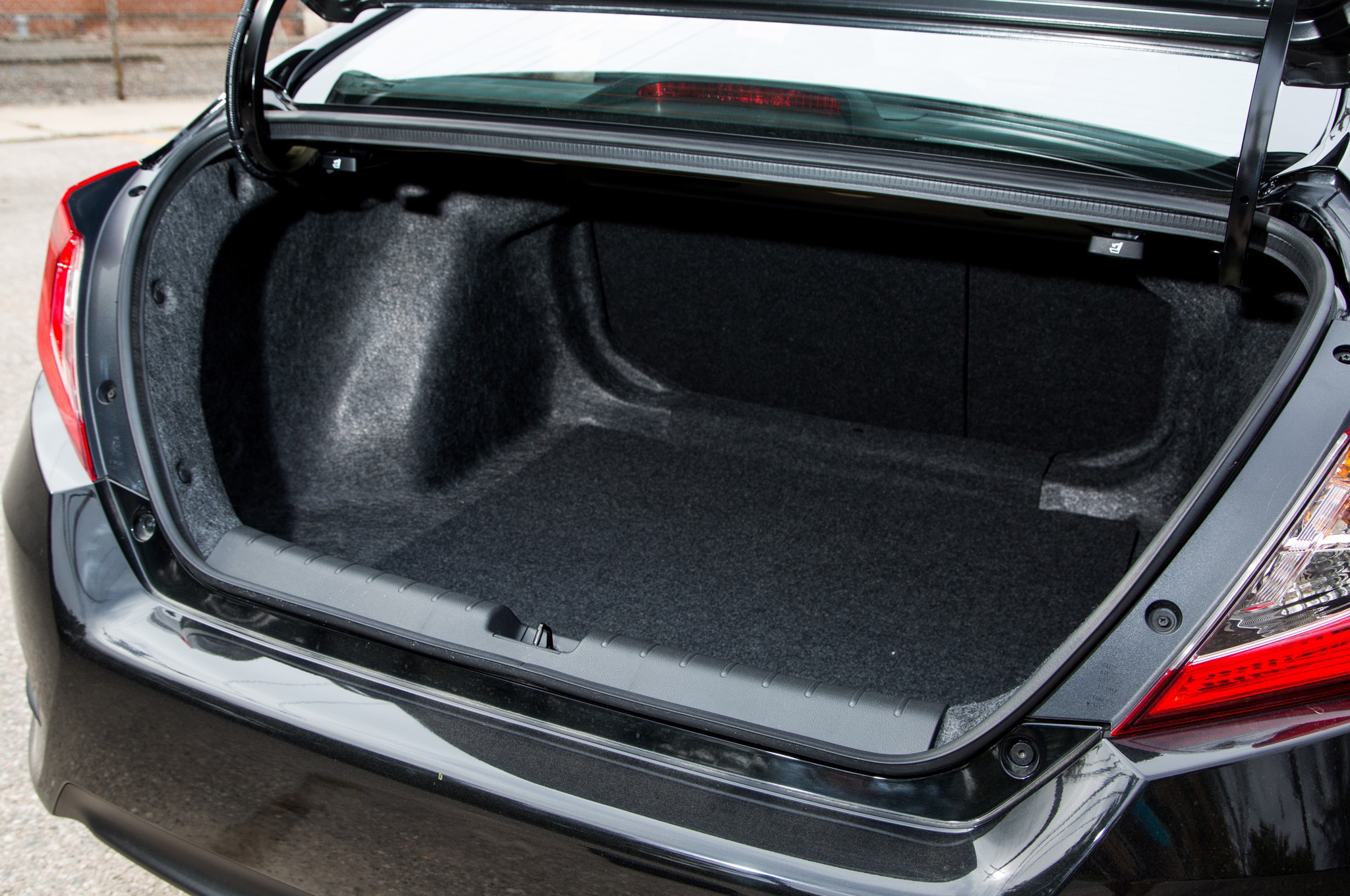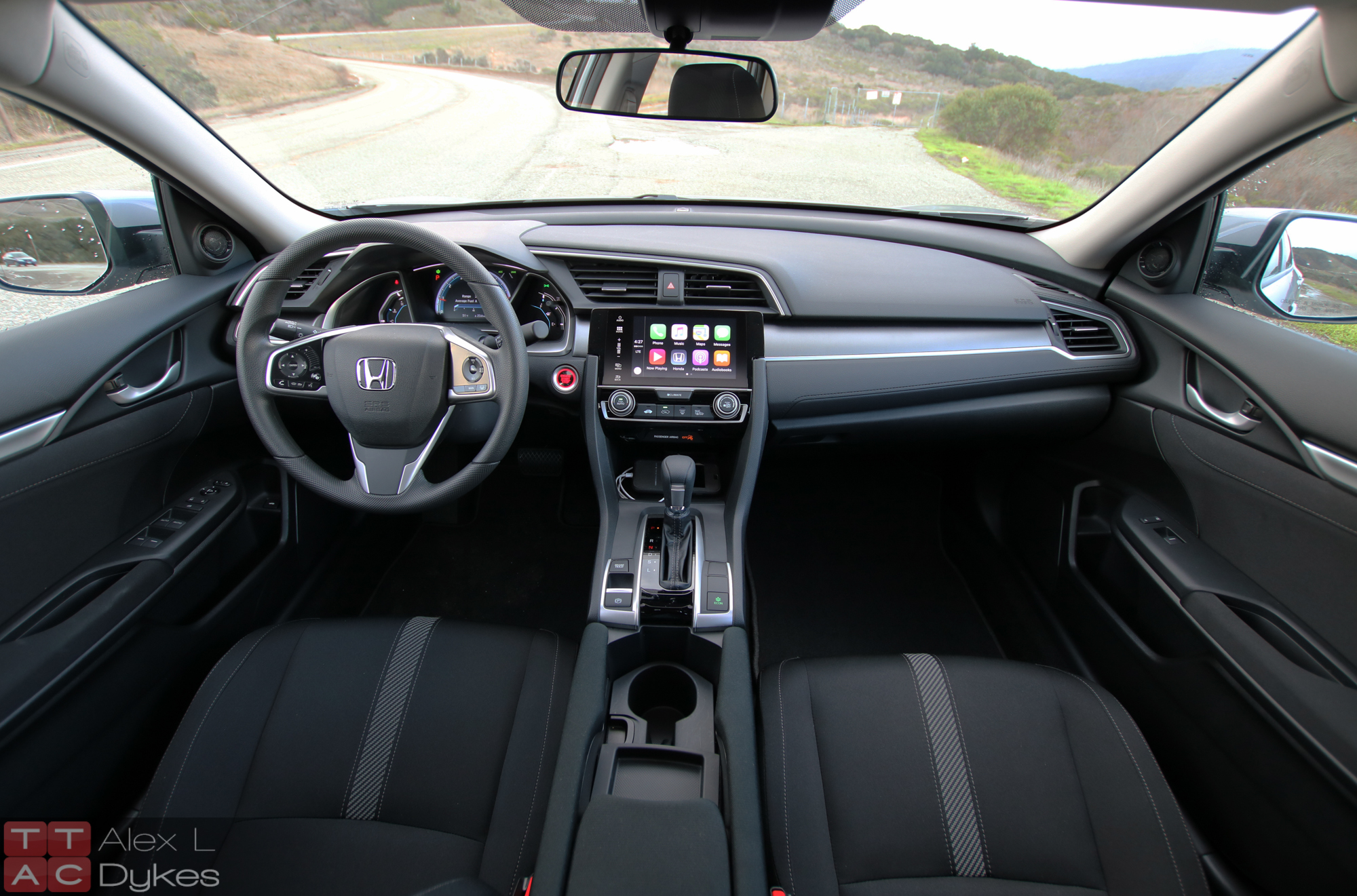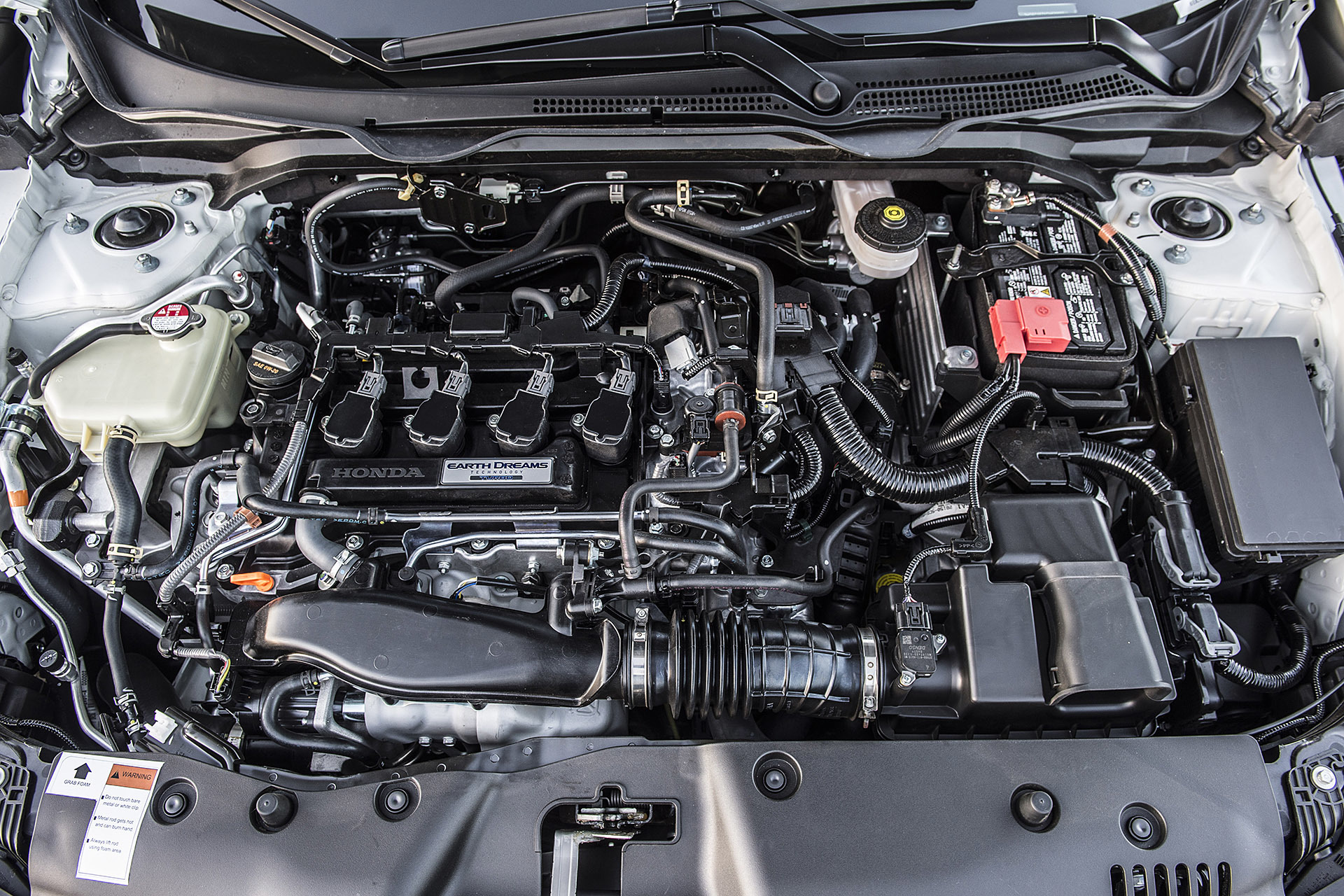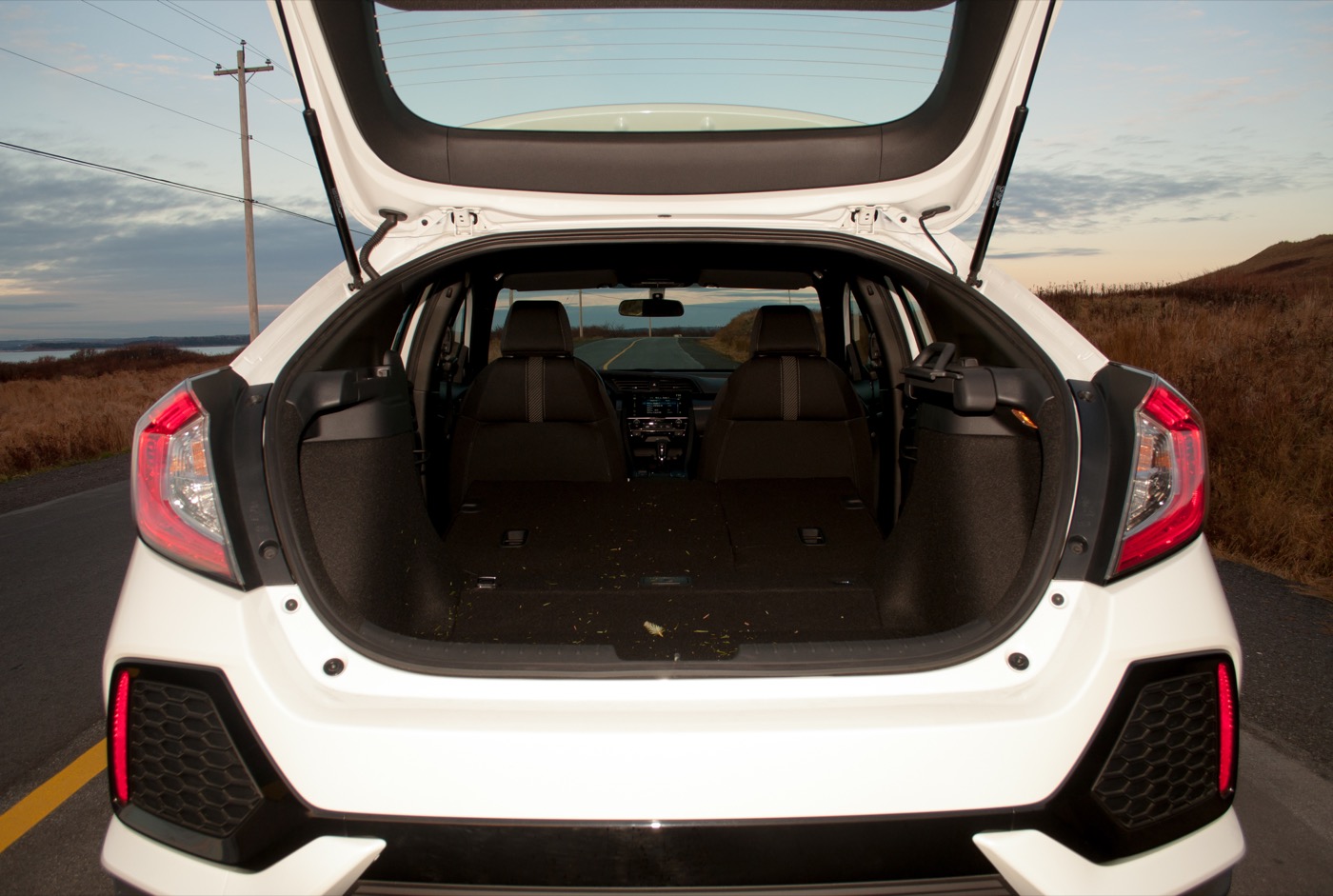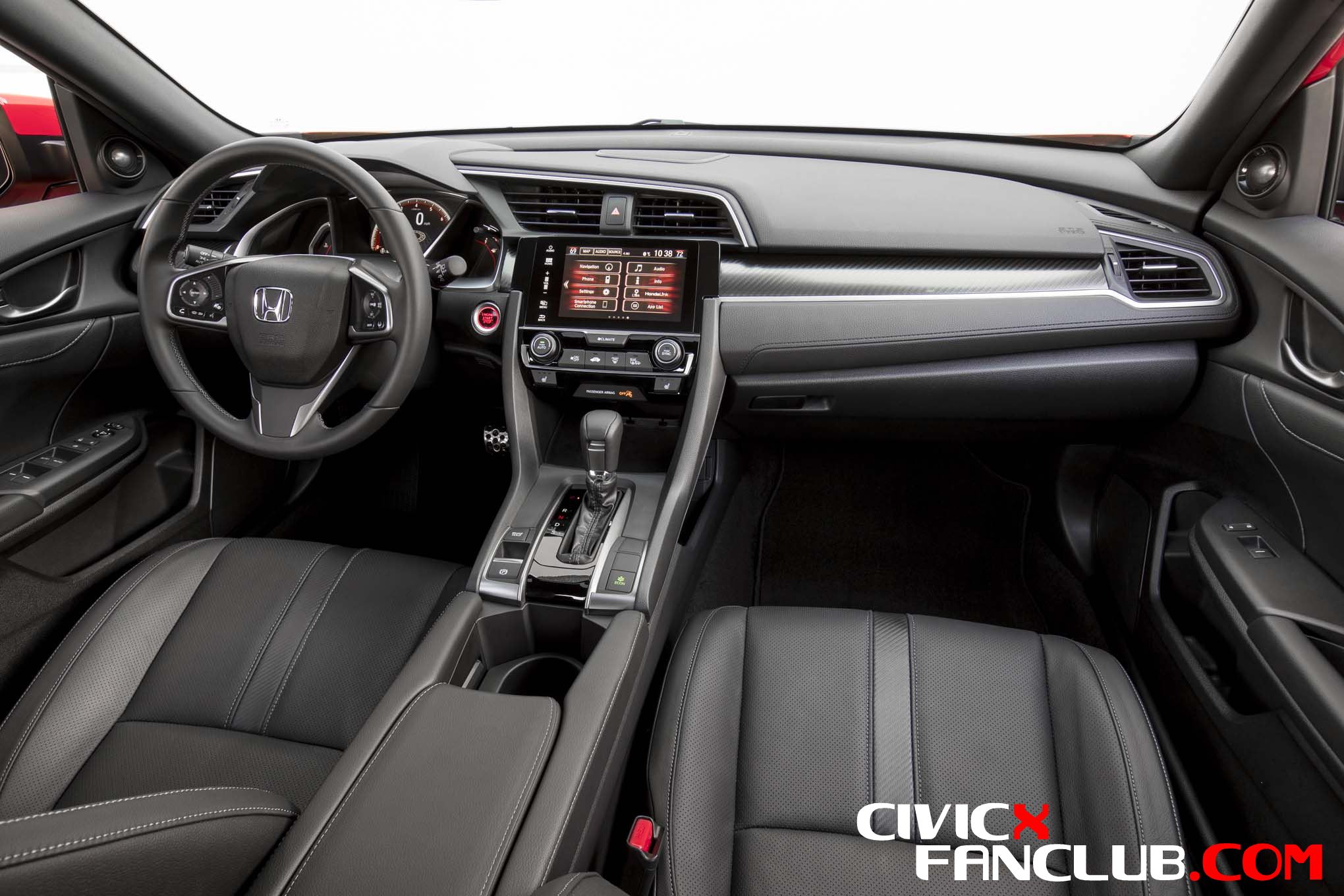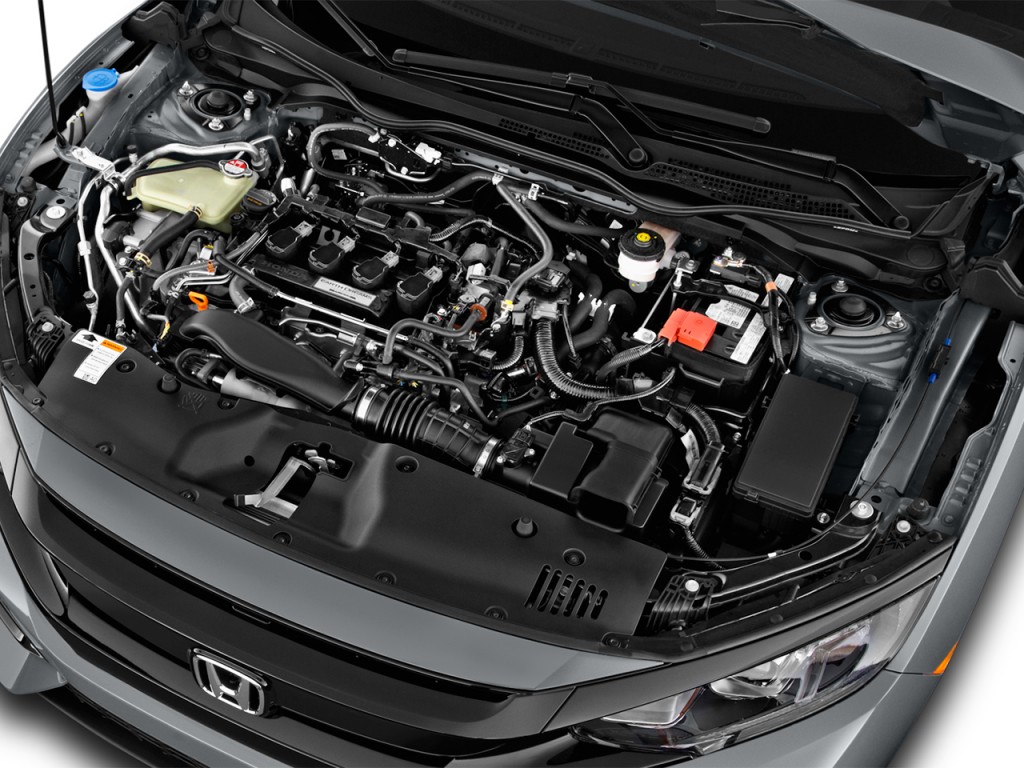 The circumstances under which Honda came to be are at least manga worthy. Torn by the second world war, the country was yet far from making a full recovery. Focusing all the resources that were left to rebuild what had been destroyed, Japan could hardly fill at once all the voids that had been created. The Japanese auto industry  was dazed, many factories having had to convert to cater for demands in military vehicles and aircraft.

The open spots that war had created had to be occupied fast and Honda was quick enough to settle on grounds that would later witness its growth as the 5th largest automobile manufacturer in the world. Soichiro Honda founded the company in 1948. The timing was perfect as many car or bike plants were destroyed during the war.

Focusing on developing a cheap indispensable vehicle, Honda strapped an engine to a bike, delivering  a very efficient means of locomotion. Cheap and versatile, it set the cornerstone in Honda's incredible expansion. Ten years later, Honda would reach American land and establish the American Honda Co. World domination would naturally follow, made easy through clever subsidiary locations and dealership settlements.

The bloodhound-nosed company leader, Soichiro could sense that Honda would be big and committed to setting a new standard in car-production quality. This combined with his almost Napolean market take-overs proved to be a powerful concoction that allowed Honda to developed unabated by competition.

The brand became synonymous with usefulness and innovative engineering. The company's motorcycle division registered a tremendous sales increase, pushing Honda on the motorcycle manufacturer's podium. During the 1970's, Honda became the world's largest motorbike maker.

Its production of cars however, that had started during the 60's  was slow at sparking as much attention as its 2-wheeled drives did. Although it had entered motor sport competitions, Honda cars failed to impress the average American driver. Having been designed for the Japanese market, the small-sized cars had little close to nothing to do against the large vehicles favored by the Americans.

In an effort driven by market-conquest desires, Honda launched the American-oriented civic, a larger model than any other previously released. Although still small compared to the US-made cars, the Civic became the first to attract the American buyer. The 70's energy crisis and subsequent emissions laws opened a second row of gates for Honda. Through their later Civic models such as the CVCC which was a  variation on the stratified engine, the Japanese car maker managed to meet emissions regulations without having to equip their cars with catalytic converters that besides reducing pollution also raised automobile price tags.

In mid 70's, Honda would release another American-friendly vehicle, the Accord that quickly became Mr. Popular due to its fuel economy and easy drive. By 1982, Honda had reached heights that no other Japanese car manufacturers had before: opening a plant on American soil. There first assembly line was built in Maysville, Ohio. Three other plants later followed as well as the construction of one in Lincoln, Alabama and another in Timmonsville, South Carolina. The latest Honda factory opened in 2006 in Tallapoosa, Georgia.

After building the brand in the States, Honda found it hard to compete in the luxury car segments against the veteran American producers and European imports so it introduced its on line of luxury vehicles in 1986. Known as Acura, the range comprises variations of successful Honda models such as the Legend or Integra. Honda was the first Japanese car maker to do so, follow by fellow Nissan and Toyota which have launched their own separate luxury lines, Infiniti and Lexus.

The quest for a better engine was completed in 1989 when Honda announced the introduction of the V-Tec. Capable of variable valve control, the V-TEC syncs valve open/close times to increase power at high revs and reduce fuel consumption at low ones. Presently, Honda is involved in smart engine research, safety improvements and pre-crash warning and avoidance systems.

As far as their involvement in motor sports goes, Honda has been constantly striving to hold its position with one foot on the podium and the other one caught in menacing holdbacks and loses against other Japanese producers like Yamaha, Suzuki and Kawasaki.

The company's latest car-engineering improvements are primarily fuel and safety oriented, the latter having become one of the major criteria in car buying choices especially in the United States. The company's involvement in developing new cleaner vehicles has finally paid off with the recent release of the FCX Clarity. Powered by hydrogen cells, the car does not emit any pollutants, the only by products being water and oxygen. When its not developing new fuel technology, Honda is busy with being the largest engine producer on Earth, with over 14 million engines manufactured per year.