The 2018 Lexus RC coupe backs up its sexy shape and aggressive design with strong performance and an engaging driving experience. It's more fun to drive than most Lexus models. Although it's heavier than many of its competitors from BMW and Audi, the Lexus is quick and handles well enough for most buyers. Even the base RC turbo, which is badged the RC 200t, accelerates quickly and delivers the same cat-like reflexes as the RC 350. More demanding drivers should step up to the V6-powered RC 300 or RC 350; you'll appreciate the additional power over time. And the F Sport models are worth the investment for the increase in handling, although the stiff ride might be a rude awakening for longtime Lexus owners. Those seeking the ultimate Lexus performer should opt for the 467-horsepower RC F with its intoxicating V8 rumble and thrust. Still, it's outperformed by the lighter, turbocharged BMW M4 and Cadillac ATS-V.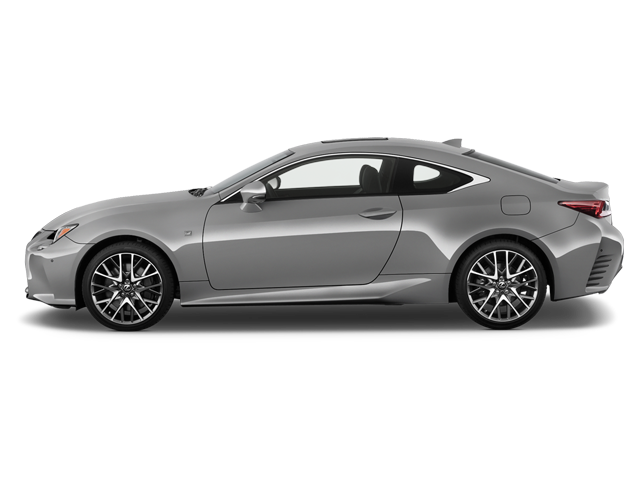 LEXUS SAFETY SYSTEM+ Now standard on every 2018 Lexus RC, Lexus Safety System+ adds a list of active-safety systems and driver aids including Pre-Collision System with Pedestrian Detection, which will apply the brakes for you in emergency situations. Lane Departure Alert with Steering Assist and Dynamic Cruise Control will keep a safe distance from the car ahead. DRIVE MODE SELECT This system is standard on all 2018 Lexus RC models, and it allows the driver to customize the coupe's throttle response, transmission tuning and gauge cluster. Twist the knob on the console and choose among Normal, Sport, Sport+ and Eco. F Sport models also get an adjustable suspension and a Custom mode, which saves the driver's favorite settings.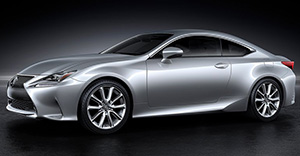 It's a 2-door coupe, which means the 2018 Lexus RC has long doors, which can be an issue in tight parking spaces. It seats four as long as the rear-seat passengers are small and don't mind cramped quarters. Up front the seats are comfortable in all trims and feature extra bolstering in RC Sport and RC F models, and the stylistic instrumentation combines a digital speedometer with a larger center-mounted analog tachometer. The new much larger 10.3-inch infotainment screen is wonderful, but the touch pad and joystick interface, although improved, can still be frustrating to use. In the Lexus tradition, materials are first-rate and the fit/finish is exacting.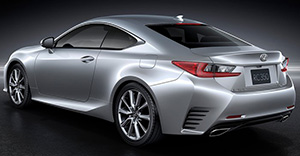 From its large Lexus "spindle" grille -- extra-large on the RC F model -- to its fins and other aggressive details, the new 2018 Lexus RC is anything but boring. It looks more menacing and distinctive than its European and American competitors and bears a striking resemblance to the exotic Lexus LFA supercar of a few years ago. Its proportions are perfect and its stance is properly low, especially with the larger wheels and tires worn by F Sport models. To announce its additional performance, the top-dog RC F model gets uniquely stacked exhaust pipes and additional vents and flares.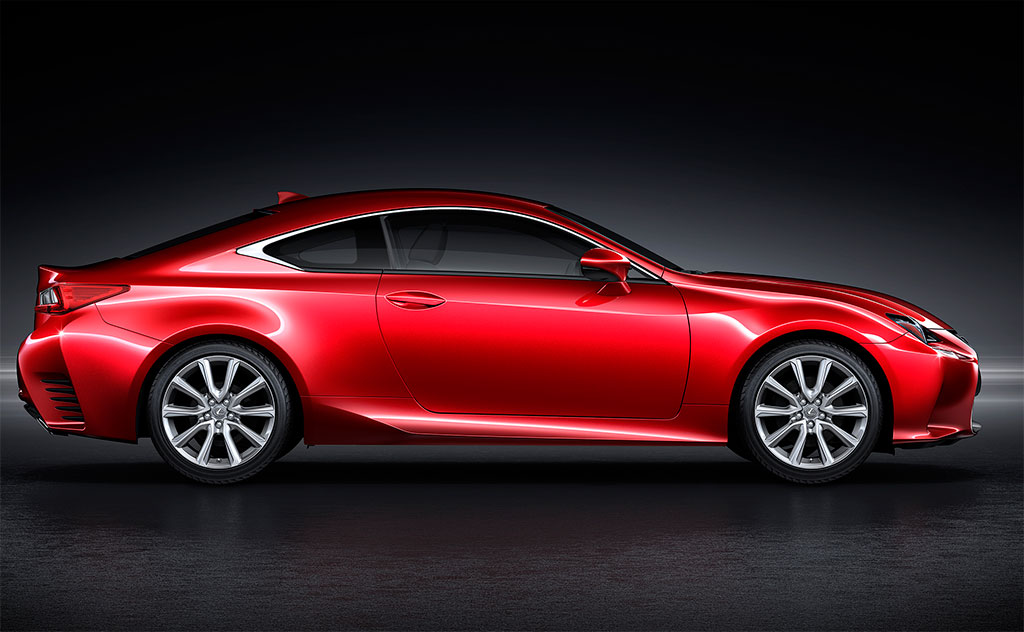 The 2018 Lexus RC comes as nicely equipped as you'd expect of a luxury-sports coupe. There are standard automatic climate control, a self-dimming rearview mirror, and an infotainment system with a 10.3-inch display screen, Lexus Safety System+, rearview camera, Lexus Enform Service Connect service and onboard Wi-Fi. The 10-speaker audio system includes HD Radio, dual USB inputs and Bluetooth streaming with Eyes Free iPhone integration. F Sport models get standard variable suspension and Sport+ driving mode, heated and ventilated front seats, a suspension tuned for higher performance, and a power-adjust steering wheel. RC F models include bigger brakes, front sport seats and forged BBS aluminum wheels.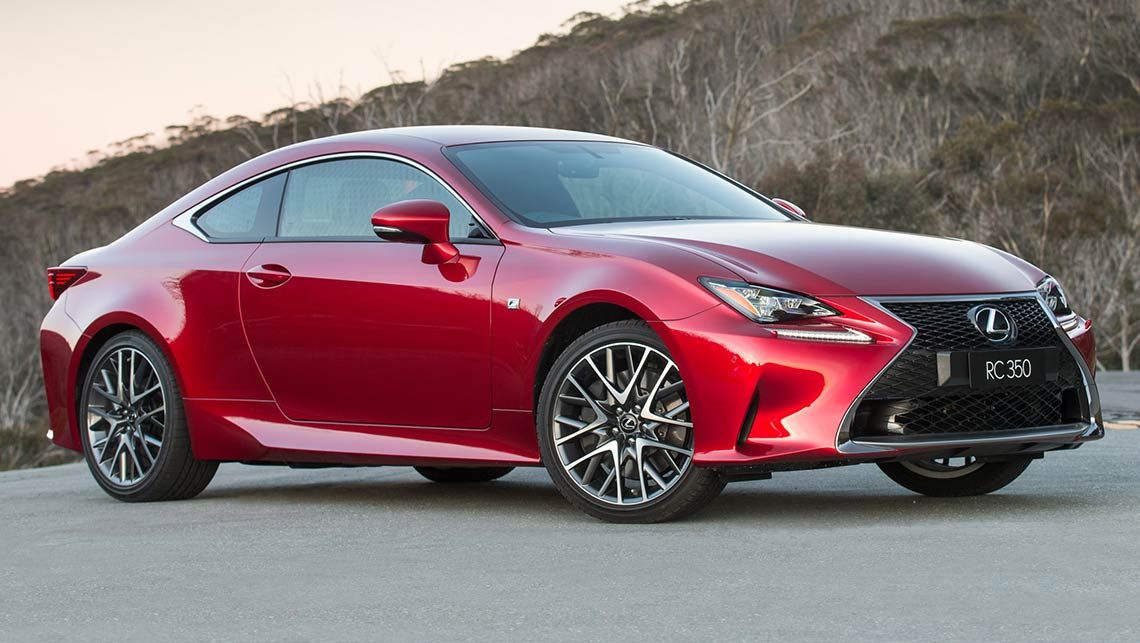 The options list starts with a navigation system that uses a touch-pad controller and includes an upgraded Enform suite with services such as Yelp, Pandora and stock prices. There are also heated/ventilated front seats, a leather interior, heated steering wheel and a moonroof. The Mark Levinson premium audio system makes even your iPod sound amazing, and should top the list for music lovers. Advanced safety features include blind-spot monitoring and a pre-collision system that can automatically brake the car. RC F models can add to their prowess with a torque-vectoring rear differential and carbon-fiber roof and rear spoiler.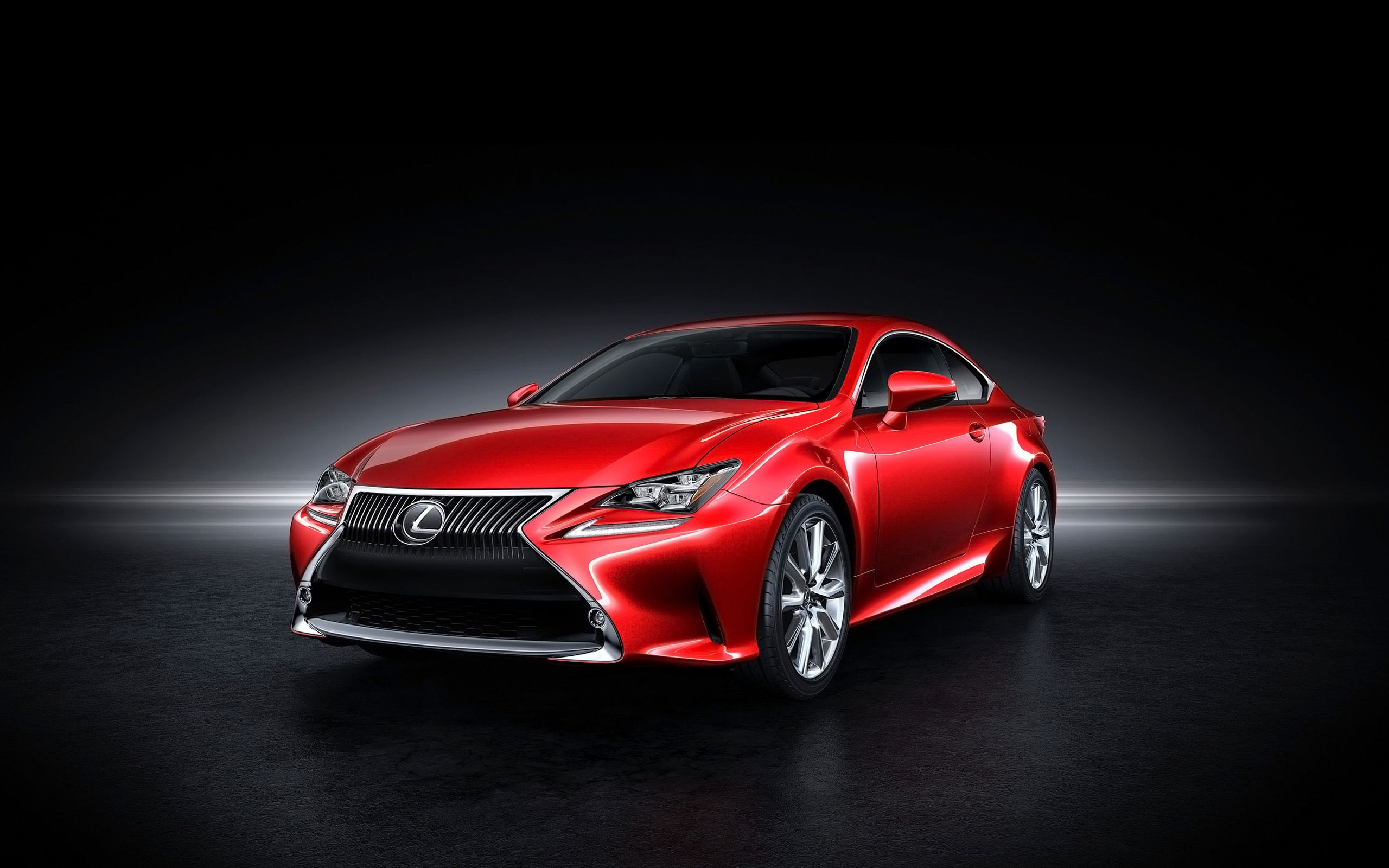 Lexus' RC coupe for 2018 offers a choice of four engines. Filling out the bottom end is a 2.0-liter turbocharged 4-cylinder with 241 horsepower in the RC 200t. The 2018 RC 300 AWD comes with a 3.5-liter V6 putting out 260 horsepower, while the RC 350 and 350 AWD share a 3.5-liter V6 making 311 horsepower. Power for rear-wheel-drive Lexus RC models is routed through an 8-speed automatic transmission, while all-wheel-drive models have to make do with an older, less responsive 6-speed automatic. Topping the range is the 5.0-liter 467-horsepower V8 in the RC F, which is also connected to an 8-speed automatic. Note that while Lexus RC models have an edge against their BMW foes in horsepower, they aren't quite as fuel-efficient.2.0-liter turbocharged inline-4 (RC 200t) 241 horsepower @ 5,800 rpm 258 lb-ft of torque @ 1,650-4,400 rpm EPA city/highway fuel economy: 22/32 mpg 3.5-liter V6 (RC 300 AWD) 260 horsepower @ 6,400 rpm 236 lb-ft of torque @ 2,000-4,800 rpm EPA city/highway fuel economy: 19/26 mpg 3.5-liter V6 (RC 350) 311 horsepower @ 6,400 rpm 277 lb-ft of torque @ 4,800 rpm EPA city/highway fuel economy: 19/28 mpg (RWD), 19/26 mpg (AWD)5.0-liter V8 (RC F) 467 horsepower @ 7,100 rpm 389 lb-ft of torque @ 4,800-5,600 rpm EPA city/highway fuel economy: 16/25 mpg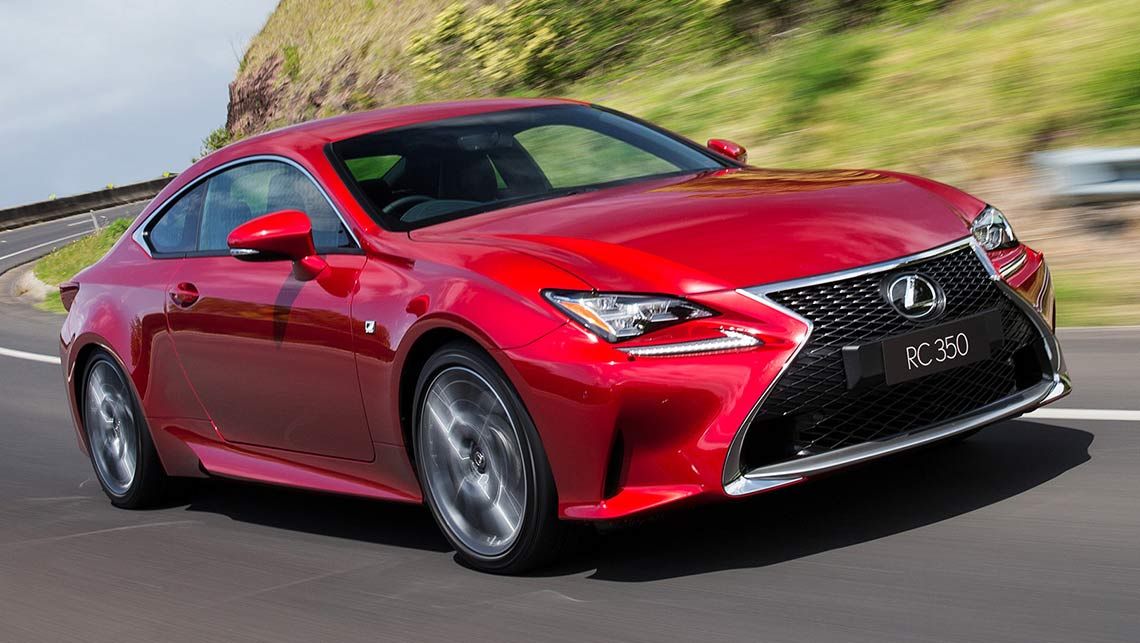 The 2018 Lexus RC 200t has a Manufacturer's Suggested Retail Price (MSRP) just over the $ 41,000 mark, including the $ 995 destination charge. If you want all-wheel drive, the RC 300 AWD starts at about $ 43,750, about $ 1,300 less than the rear-wheel-drive RC 350. The AWD RC 350 starts just over $ 46,000. Those prices are a little less than for a BMW 4 Series, an Infiniti Q60 or Audi A5, but quite a bit more than the excellent Cadillac ATS coupe. If you're looking to endanger your license, the RC F starts a little over $ 65,000, in line with a BMW M4 coupe but several thousand more than the Audi S5. Prices climb quickly once you start adding options. Do check the Fair Purchase Price to see what others are paying, and note that the RC should retain its value very nicely.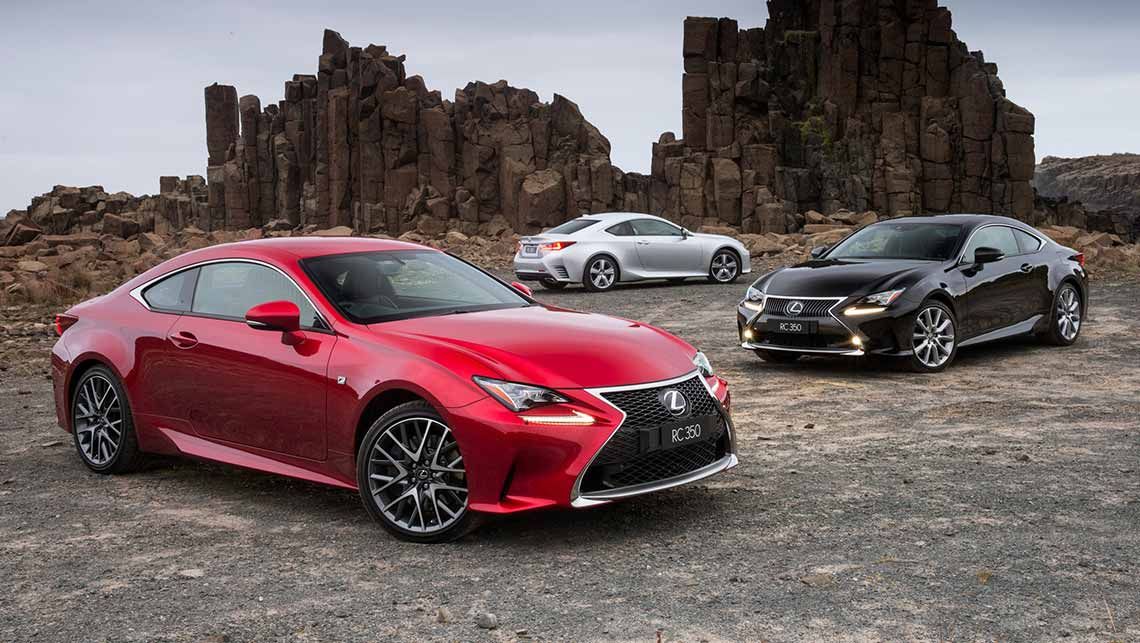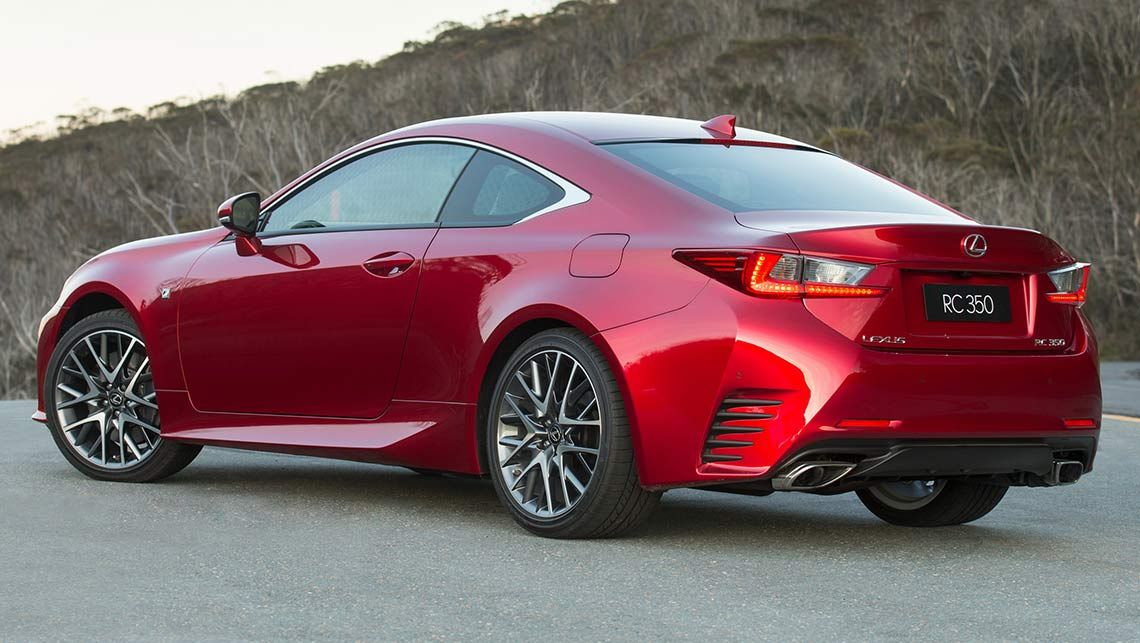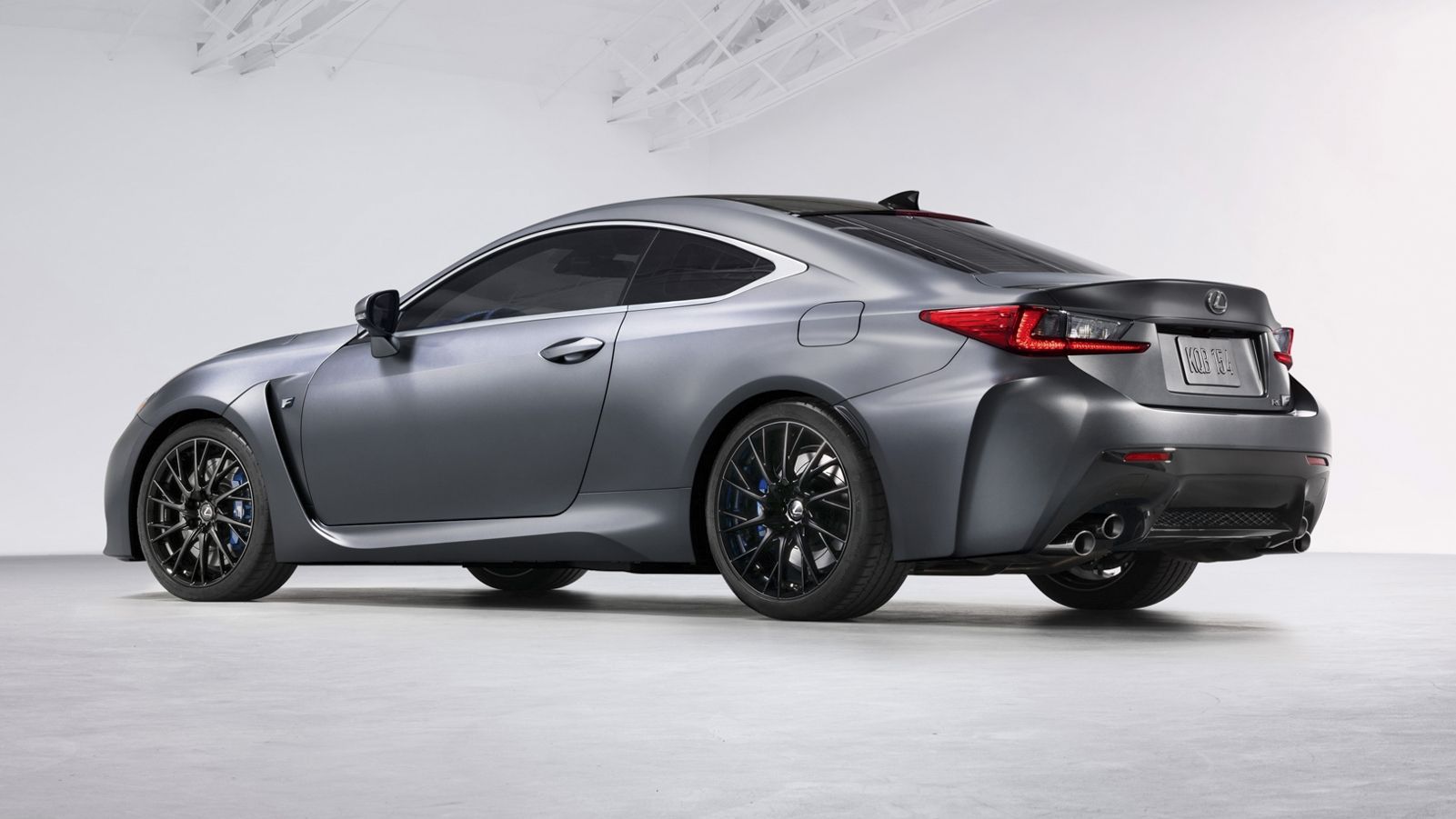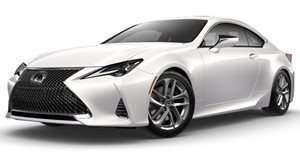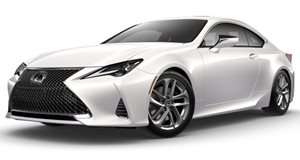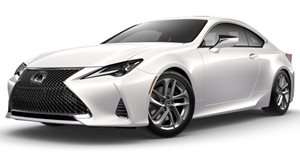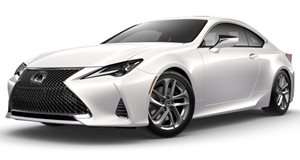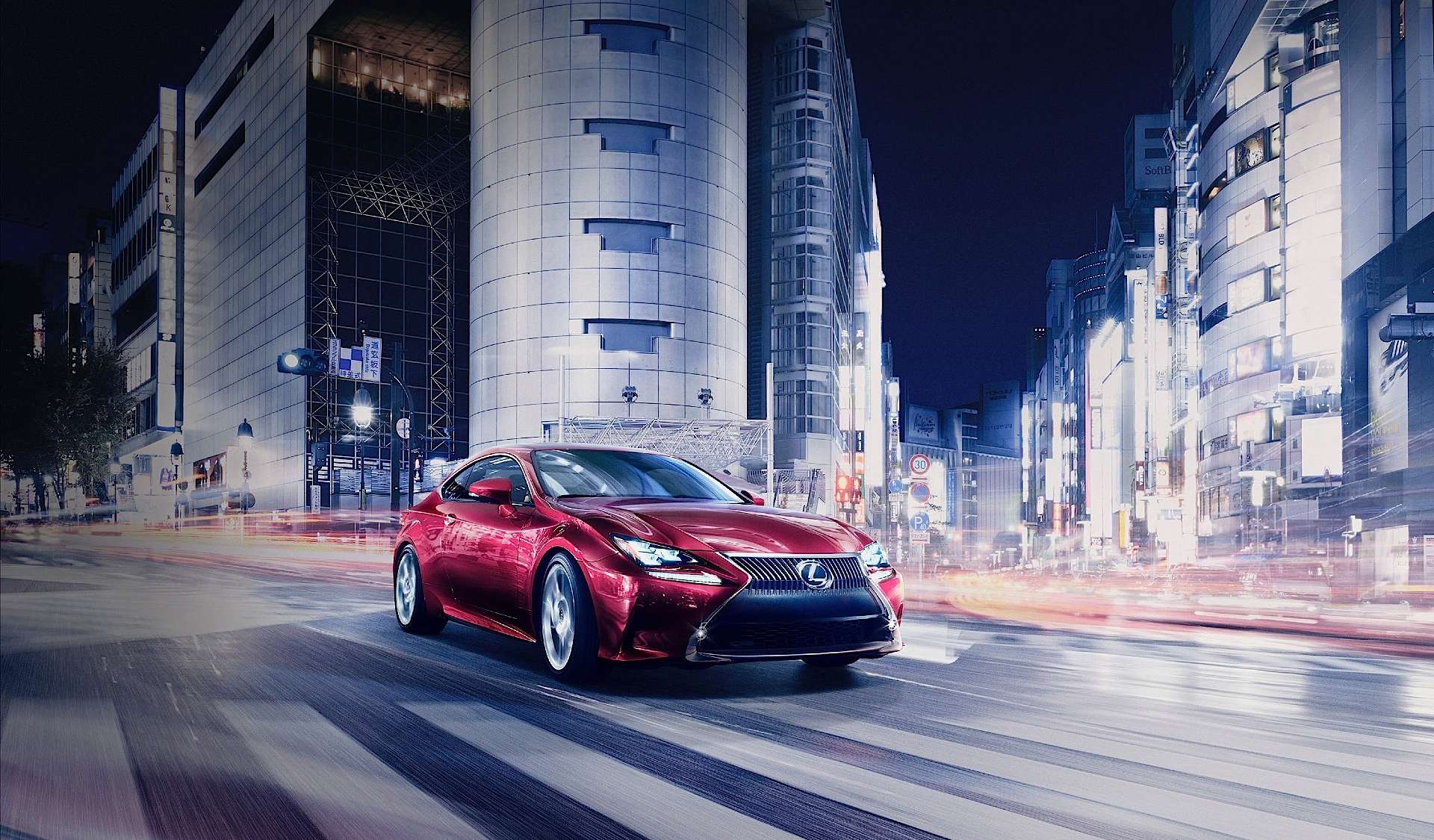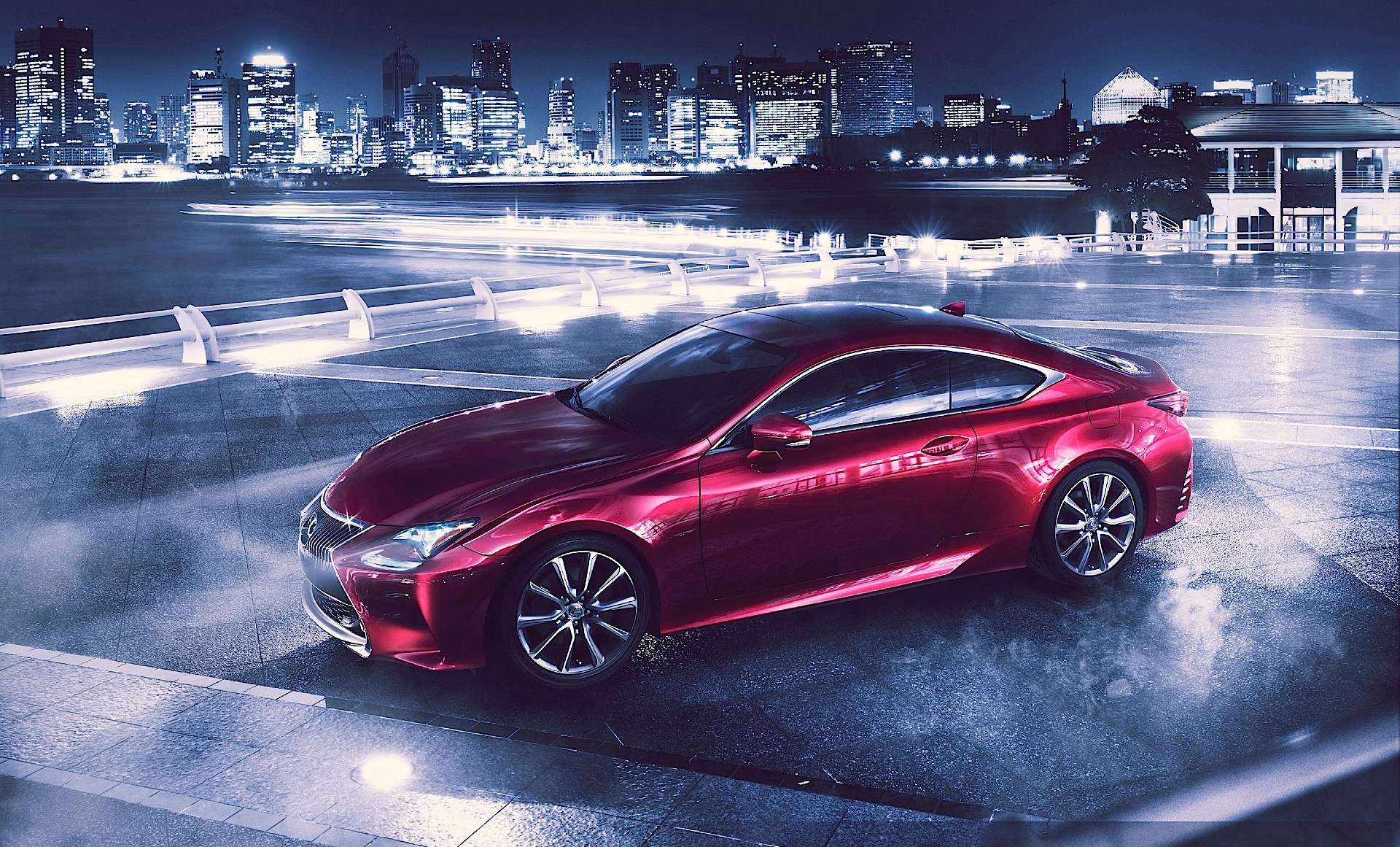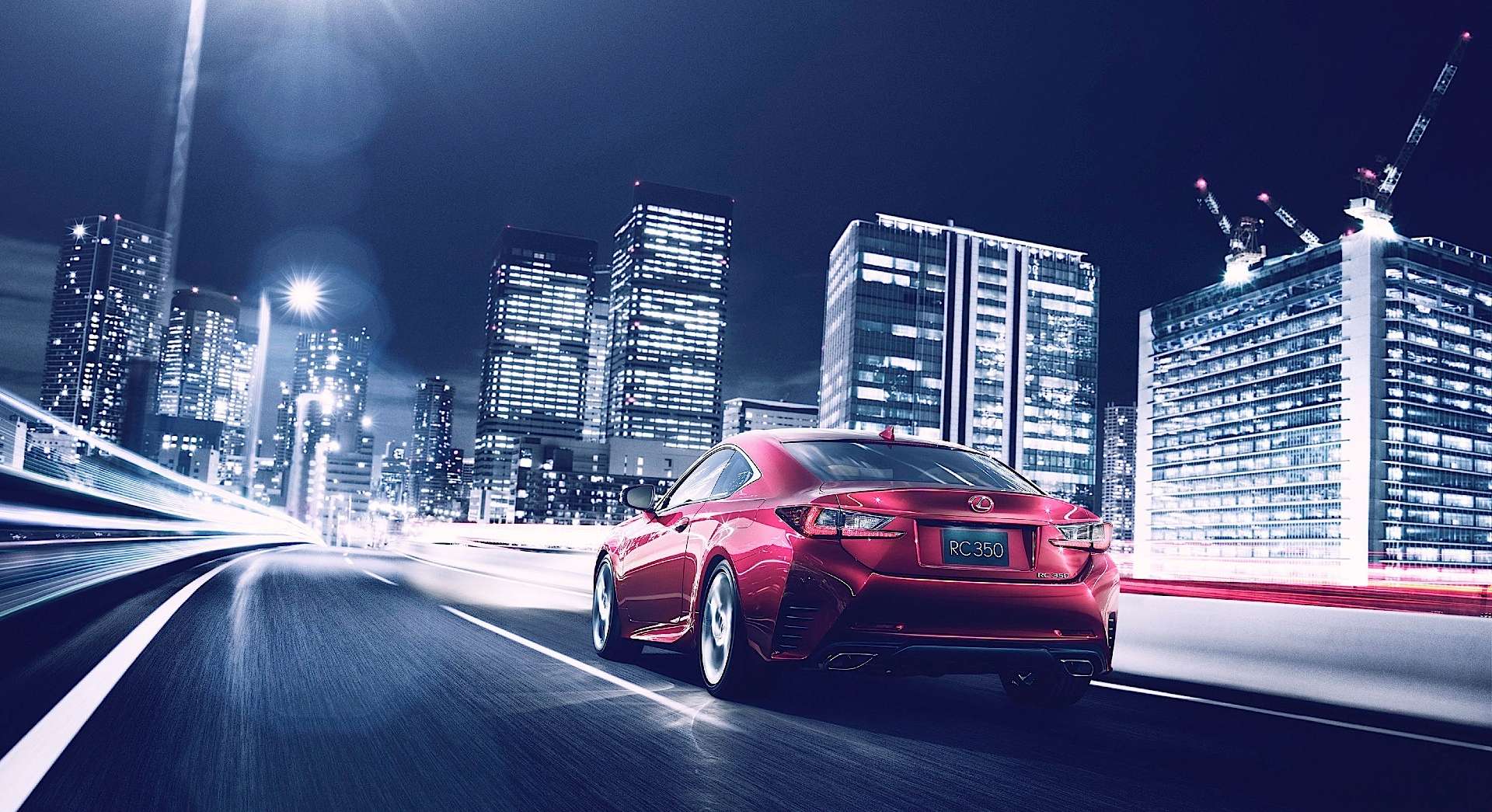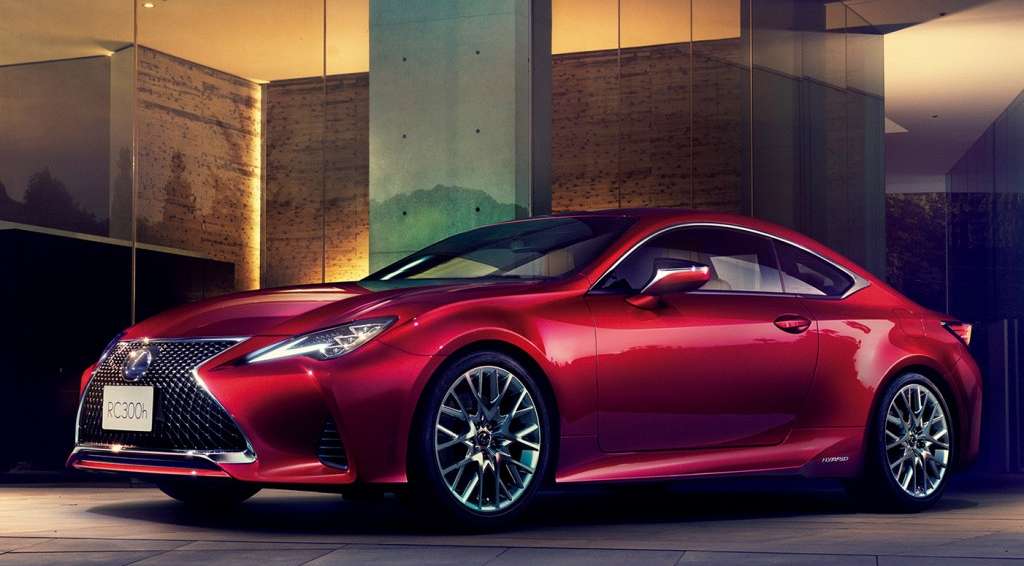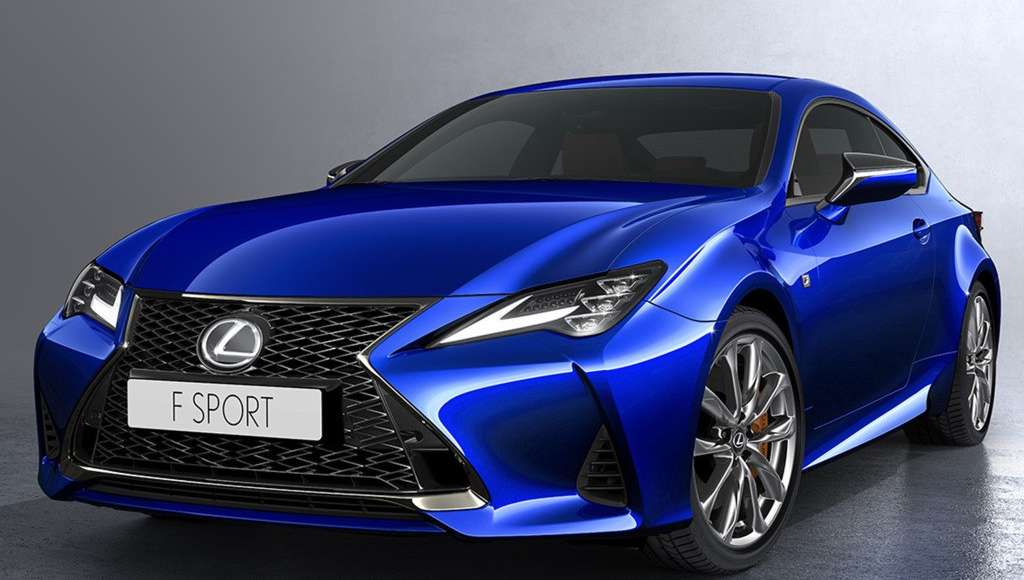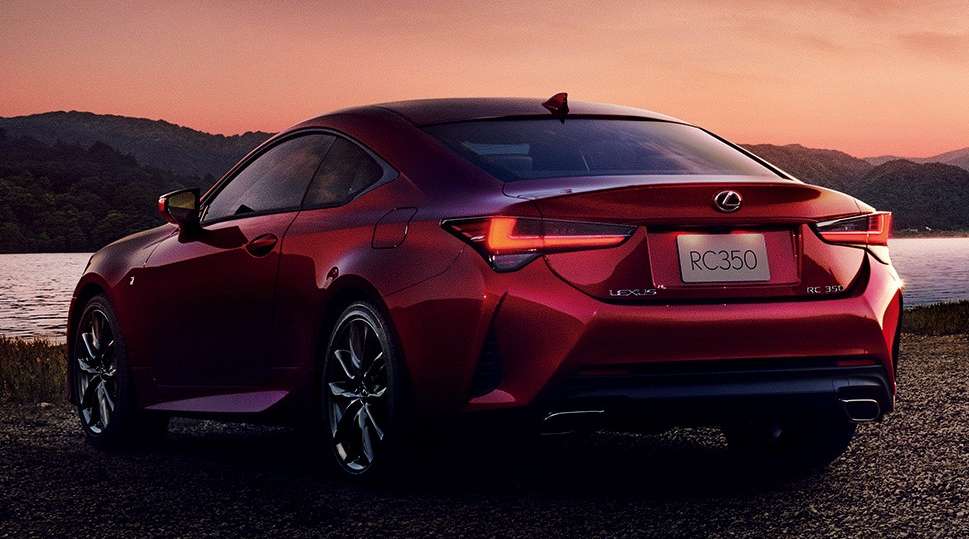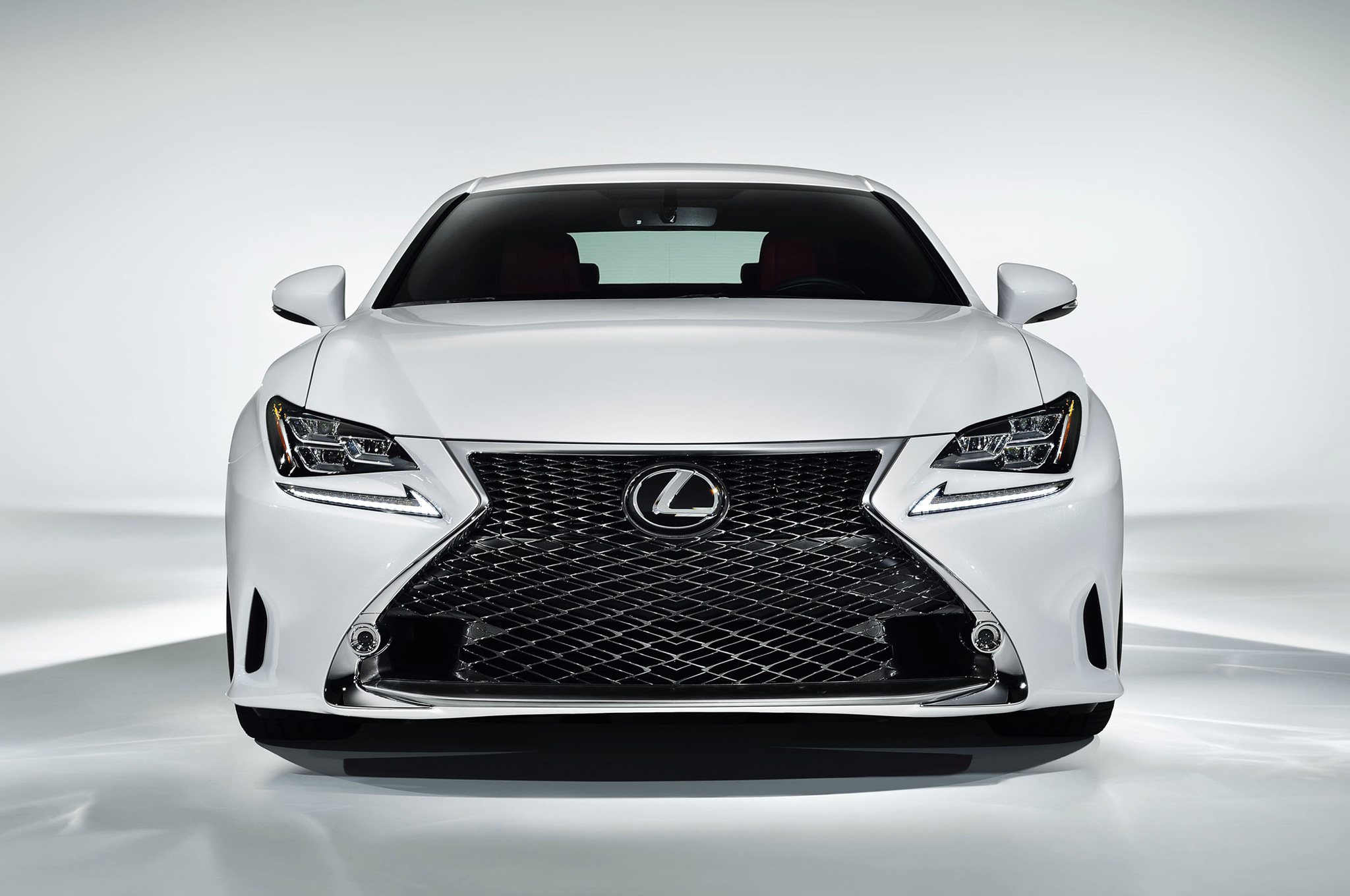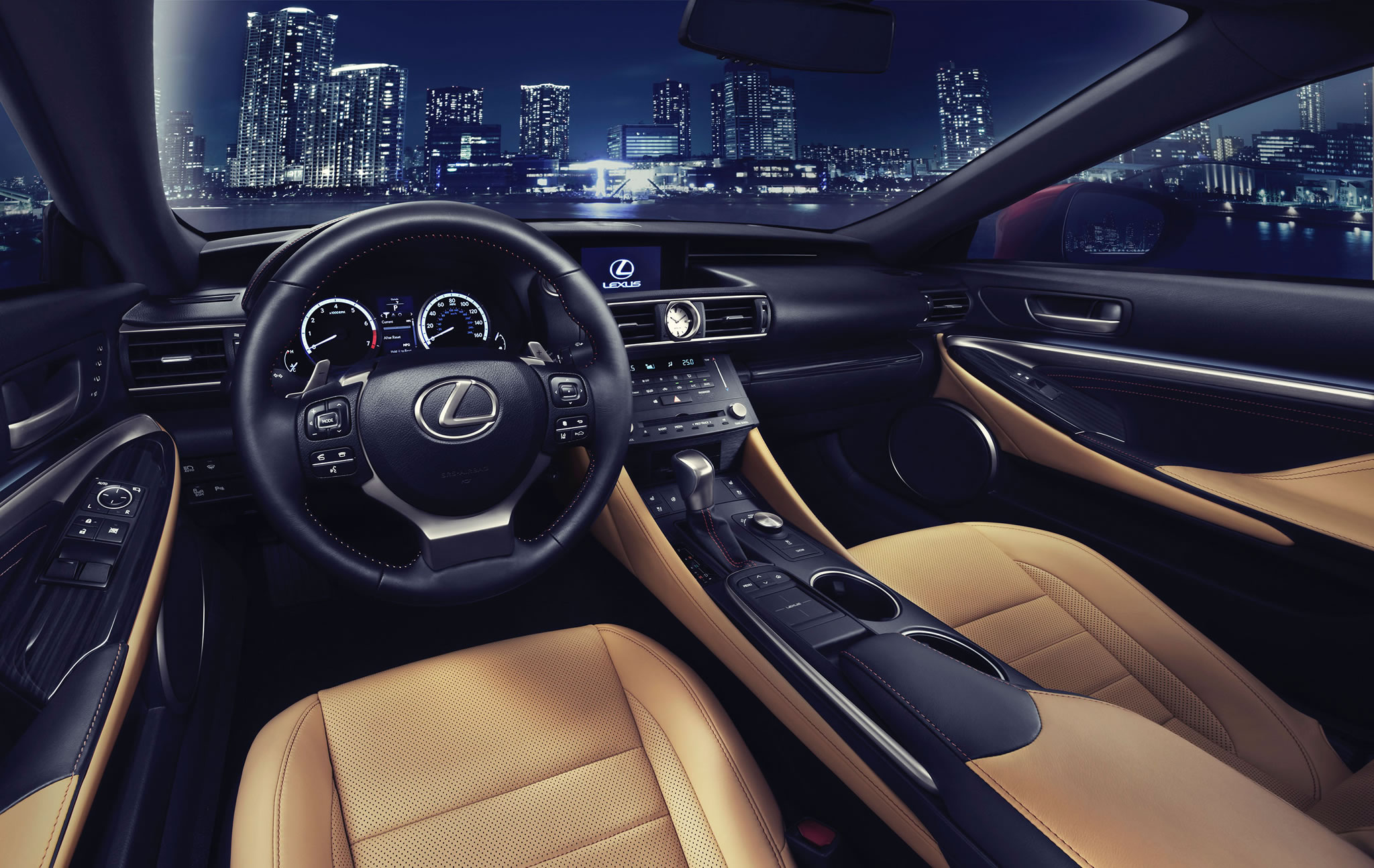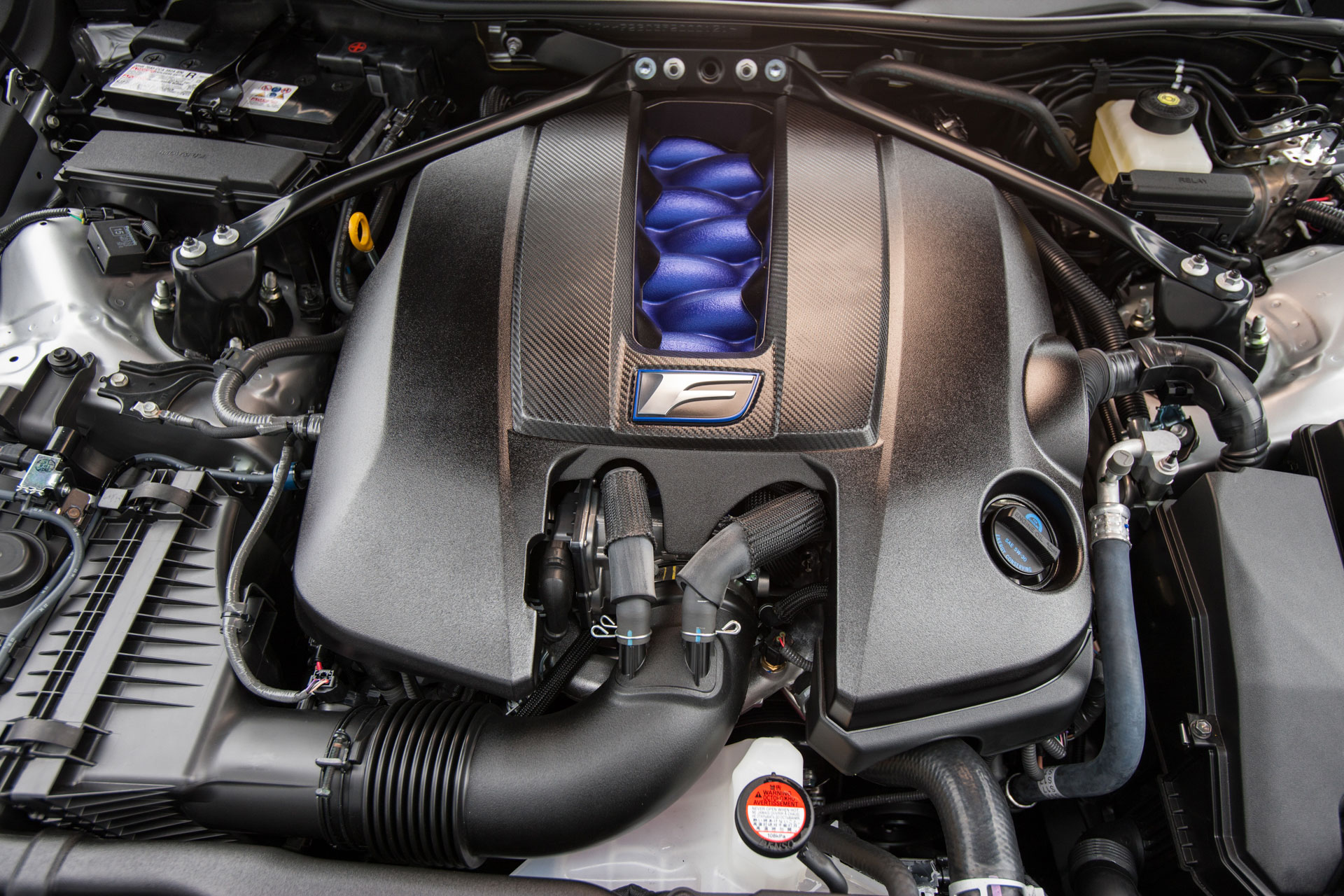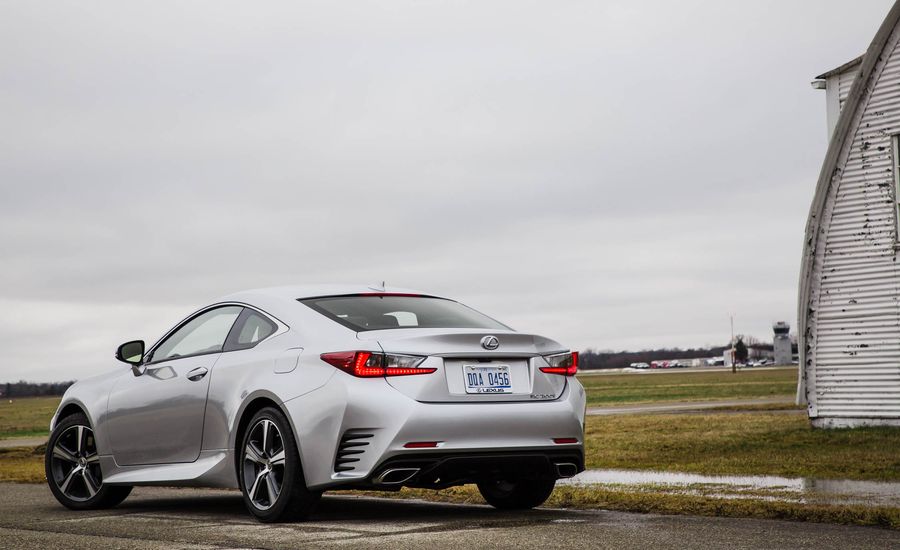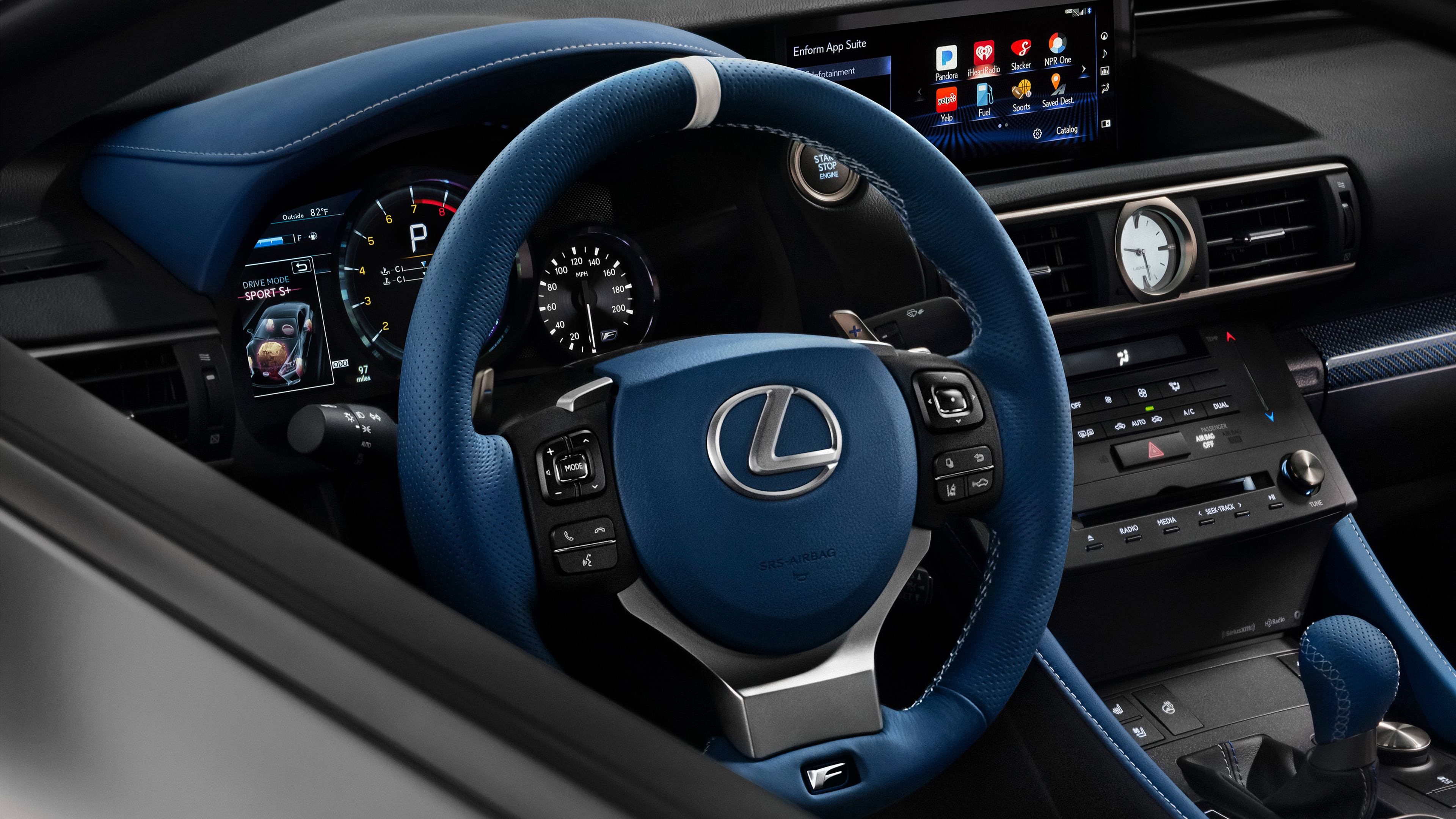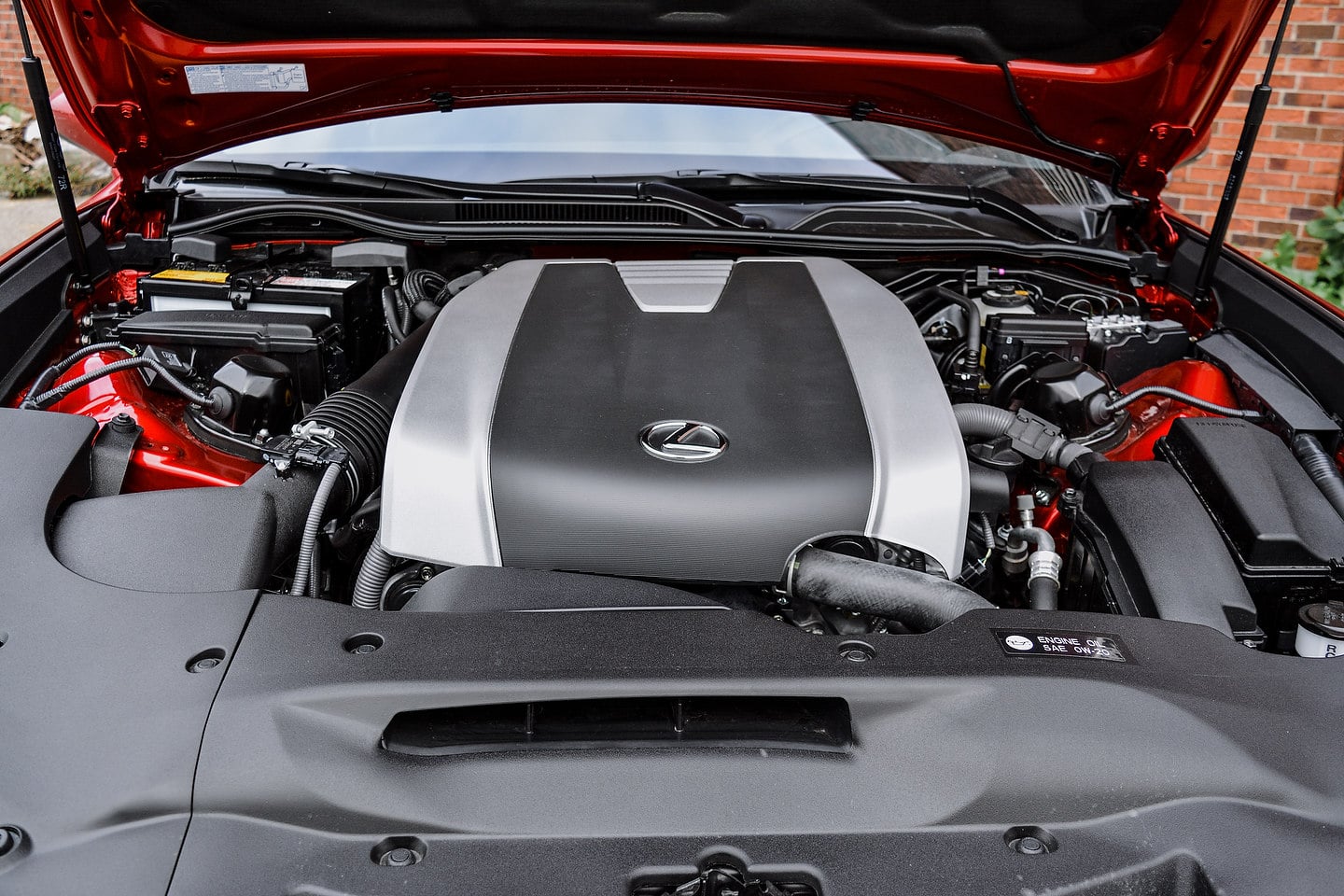 The new Lexus RC has received improvements to aerodynamics, RC tires and suspension, as well as improved engine response and steering sense. Toyota's luxury division is taking the fight to BMW more clearly than ever, with the RC coupe, a brand new nameplate that rivals the 4 Series.
If American car-manufacturer heads had been warned about a Japanese take-over in the mid 80's, they would have almost certainly laughed at the prospect. Humorous or not, the Japanese did conquer US, not through mecha led wars but rather through anime and cars. However, before the mild-assault began, there were a series of weird meetings held in secrecy in chairman chambers.

Such a meeting was held in 1983 between Toyota chairman Eiji Toyoda and his company executives. Toyoda had not invited his enforcers over for cookies and tea but to question them about the possibility of developing a luxury-car line that could successfully compete with American brands. The project was labeled as F1 -Flahship 1- and proved to be a most lucrative  endeavor. The result was a vehicle that later became known as the Lexus LS 400 prior to its US premier.

The LS 400 was not just a car that took time and resources to built. In researching American luxury-product consumer habits and lifestyles, the Japanese went as far as renting a house in Laguna beach in order to observe their "subjects" closely. Offspring of long-gestating consumer research and cutting-edge engineering, the LX 400 was a hit.

Endorsed by insightful advertising, the LS 400 made its entrance at the North American Auto Show in Detroit, 1989 where it was one of the main attractions. And how could it not have been after 24 engineering teams and a few thousands employees worked on 450 prototypes at the cost of a paltry $ 1 billion investment?

The main advantage Lexus had over Acura, that had reached US markets 3 years before, was its uniqueness. Unlike the first Acura models which were sold as rebadged Hondas, the Lexus held little connections to Toyota design patterns.

Silent, ergonomic, powerful and reliable, the LS became a fierce competitor for European imports such as Mercedes Benz and BMW, whose sales drastically dropped following Lexus' trumpeting market entrance.

Models like the ES 250 followed which along the LS registered enough sales to allow the brand expanding through an 81-dealership network. During those first years of sales, Lexus became the top-selling luxury car in the U.S. Things were going smoothly for the Japanese manufacturer, just like its cars, and in 1991, two new models were released: the SC400 coupe and the ES 300 sedan. The latter was marketed as a replacement for the ES 250 and quickly became the company's best selling sedan.

Following the release of a heir to the LS 400 and the Toyota Aristo-based series of the GS, Lexus entered the sport utility vehicle segment in 1996 with the launch of the LX 450, a large car based on the Toyota Land Cruiser 100. By 1998, Lexus would release the RX, a top-selling crossover based on Toyota's Camry model as well as a new series of the GS. During the following years, further technological improvements such as the introduction of the Lexus Hybrid Drive system on the 2005 RX 400h, resulted in an even greater sales increase.

Things were so good for Lexus that it has constantly grown since its inception. The brand has been introduced to the Japanese home-market in 2005 as well as it has in other regions of Asia and South America as well as Australia and Europe. By 2007, Lexus had spread in over 50 countries and it continues to grow. The company's "pursuit of perfection" is fronted by its current line-up, comprised of the IS, LS and RX series among others as well as the avant-garde LF-A concepts.
2018 Lexus RC Consumer Reviews
schoolsunkindness,
Missing surround camera, HUB & auto braking
Great vehicle. What I like - fit & finish, comfort, handling, interior, exterior design, night vision, fold down back seats, gas mileage and dash controls. The paint should have an additional coat of clear coat and wet sand out the orange peel before final layer.
gackedicing,
Great sporty car
Fun car to drive. Lots of features, but missing some important ones. Fit & Finish is first class. Interior is a great design. Back seat is of little value. Basically a two-seater. Luggage space is fantastic when back seats are turned down.
agreecost, 10/30/2019
"Great sporty car"
Fun car to drive. Lots of features, but missing some important ones. Fit & Finish is first class. Interior is a great design. Back seat is of little value. Basically a two-seater. Luggage space is fantastic when back seats are turned down.
yardgone, 09/27/2019
"Amazing car!"
For the price I could have gone with a faster car however for the amazing sound the NA V8 in the RC-F makes is worth the weight of the vehicle. I love the styling of the car as well and get compliments all the time on the way it looks! I enjoy the interior of the car and feel the build quality is definitely on point and exceeds other cars in the same price range. My only real gripe is the weight and handling as you can feel how heavy the car is when driving around.
dryeastward, 06/14/2019
"A rare gem!!!"
This is by far my favorite car I've owned, and I've owned tons. The performance, the reliability, and the fit-and-finish of this car leaves nothing to be desired. The build quality is masterful, and the looks you get from passers by highlight the rarity of this machine. The only thing I'm not the biggest fan of is the infotainment system, although that is a personal preference item, not a knock on the car itself.