The 2018 Porsche 911 is fast enough to get you arrested anywhere in the world, but comfortable enough to be driven every single day. Last year Porsche replaced its naturally aspirated engines with twin-turbo versions that deliver even greater thrust and improved fuel efficiency. Sure the purist porschefisti protested, but the benefits are undeniable and the engines sound as sexy as they should. A 7-speed manual transmission is available in most models, but the 7-speed PDK twin-clutch automatic is equally enjoyable, thanks to its lightning-quick shifts and easy drivability. The standard Porsche Active Suspension Management (PASM) system uses active dampers to both smooth out the ride and tackle corners, without compromising its famous precision. Optional rear-wheel steering helps to both increase maneuverability in parking lots while improving stability at high speeds. And the Sport Chrono package includes a Drive Mode Selector on the steering wheel to select different performance settings.The new-for-2018 911 Carrera T boasts thin glass, reduced acoustic insulation, and minimalist lightweight racing pull straps (instead of traditional door handles) to save weight. The diet sheds about 40 pounds, but dynamically it drives nearly identical to the standard Carrera. Some may note a more vocal engine soundtrack, which is credited to standard Sport Exhaust. Expert drivers will be able to wring more performance out of the Carrera T, thanks to more aggressive transmission gearing (with the manual gearbox) and a limited-slip differential.The new-for-2018 GT3 Touring is a street-legal racecar with a high-revving 500-horsepower non-turbocharged engine -- the only naturally aspirated engine in Porsche's model range. Mated to a standard 6-speed manual gearbox (standard Carrera models have a 7-speed manual, but Porsche drops the overdrive ratio on the GT3), the powerplant is an absolute turbine-like jewel. With rear-wheel drive, sport-tuned suspension, aggressive tires, and oversized brakes, the GT3 Touring delivers impressive levels of performance without sacrificing too much in terms of ride quality. Unlike the standard GT3, which boasts a massive rear wing that blocks much of the view to the rear, the Touring model accomplishes similar aerodynamic tricks with discreet appendage tweaks and an active rear spoiler that drops out of sight when not needed. The GT3 Touring is a high-performance sports car for those who like to travel in stealth mode.Lastly, the new 911 GT2 RS is one of the quickest street vehicles the automaker has ever built -- it laps the famed Nürburgring racetrack quicker than Porsche's 918 supercar. With 700 horsepower, it accelerates from 0-60 mph in just 2.7 seconds -- validating its nearly $ 300,000 asking price. Limited production numbers and a lofty window sticker make the GT2 RS one very rare sports car.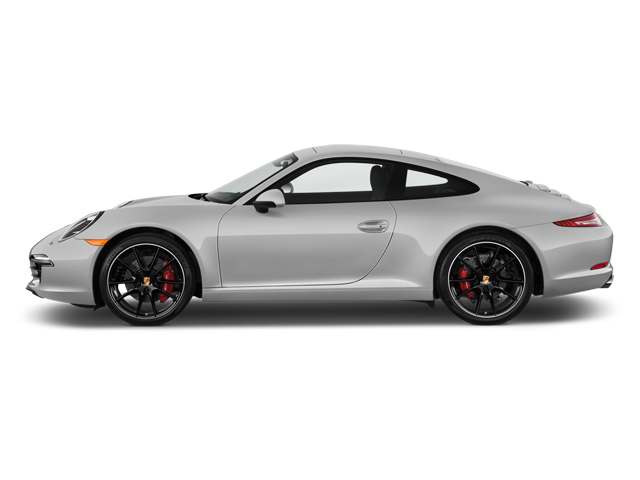 FRONT AXLE LIFT SYSTEMAlthough the Porsche 911 is less prone to scraping over driveways and speed bumps than other cars in this class, it's still a low-slung sports car. This optional hydraulic system, which costs $ 2,590, raises the front axle 1.5 inches at the push of a button to increase ground clearance at speeds up to 37 mph.PORSCHE CERAMIC COMPOSITE BRAKESThe power of Porsche brakes is legendary, but this optional system is the ultimate and it's one of the 911's most expensive options at $ 8,520. It's worth it. Porsche replaces the 911's cast-iron brake rotors with larger cross-drilled and vented carbon-fiber-reinforced units, which are almost impossible to overheat, even on the racetrack.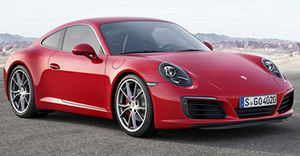 In most sports cars you feel like you're sitting on the floor, looking up at the world. Not in the 911. In the Porsche you sit upright, in a very natural driving position, with excellent visibility in all directions. It's one of the reasons the Porsche 911 can be driven every day as well as comfortably cross-country. Build quality is exceptional. Some find the Porsche's control layout a bit button-heavy, but you soon realize the ergonomics is simple and the controls are exactly where they should be, although Porsche still places the 911's ignition to the left of the steering wheel, which takes some getting used to.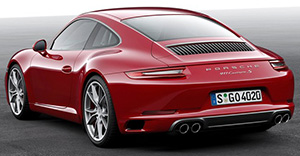 Some people think the Porsche 911 has looked the same since 1965. Some people think this is a good thing. Some people think the evolution of the 911's shape has created the most recognizable sports car in the world. As other supercars have become vulgar, often pornographic and at times caricatures of themselves, the new Porsche 911 remains simply aspirational. It's a sexy machine with wide hips and a sinister stance, but retains an unmistakable understated elegance lost on the Porsche's more radically styled competitors. It turns heads, but never draws a sneer. And the valet always keeps it up front.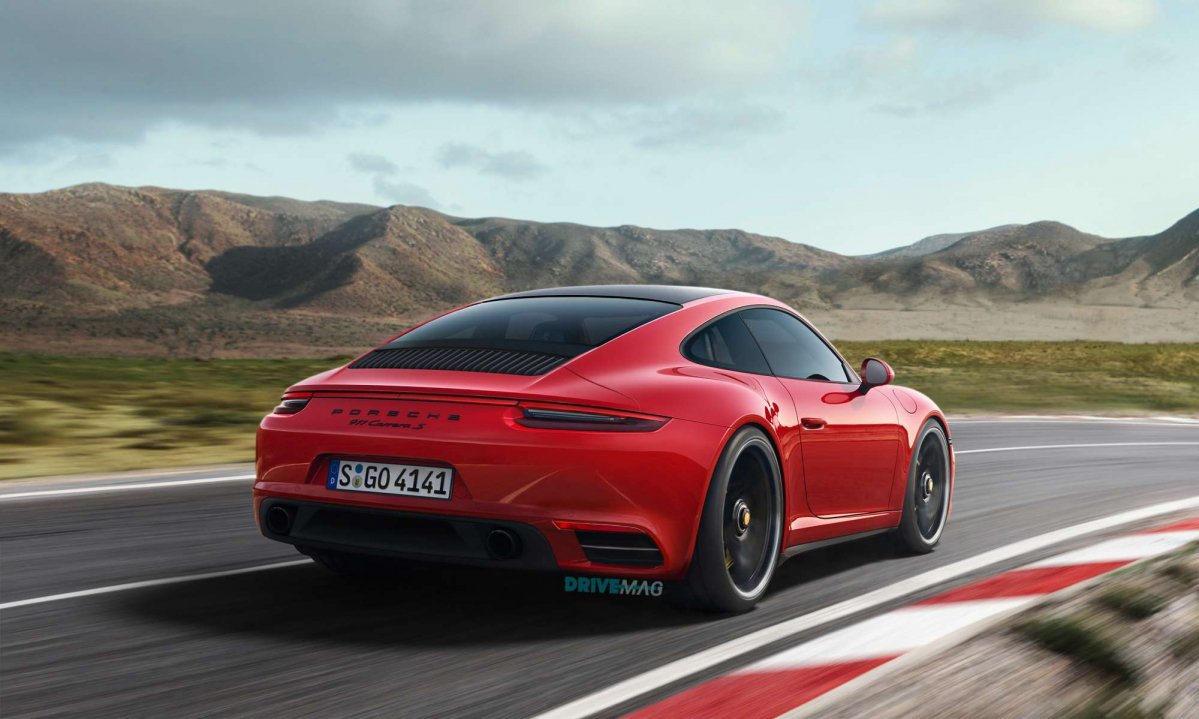 Along with the new turbocharged engines, every 2018 911 comes with Porsche Active Stability Management suspension and a year of scheduled maintenance. The 911 Carrera and Targa 4 and Turbo models offer all-wheel drive (AWD) as standard fare. There are also eight airbags, a wide array of electronic stability aids, and high-performance brakes comprising 4-piston calipers and 13-inch ventilated rotors. Other standard features on the new Porsche 911 include 4-way-power front seats with manual fore/aft adjustment, partial leather upholstery with a faux-suede headliner, xenon headlights for high and low beams, dual-zone climate control, new touch-screen LCD infotainment (with Apple CarPlay), and a 9-speaker audio system with USB input and Bluetooth phone connectivity.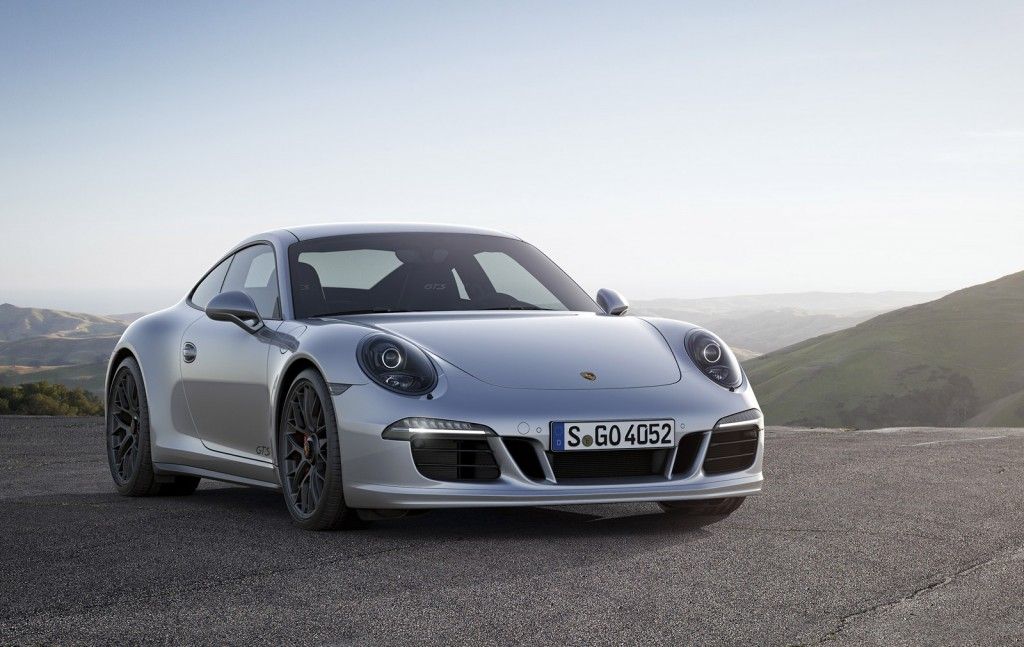 It's not possible to get into every option available for the 2018 Porsche 911. There's a rear-wheel steering system that enhances low-speed maneuverability and high-speed stability, and a front-axle lift system that lifts the nose of the car 1.5 inches to clear low-speed obstacles like steep driveways. Other optional features include multi-adjustable ventilated front seats, 12-speaker Burmester audiophile system, ceramic-composite brakes, Sport Chrono package that includes launch-control programming (PDK transmission only) and overboost function, and Dynamic Chassis Control (PDCC), which essentially eliminates body roll through a multitude of sensors and hydraulic motors while also providing a more compliant ride in normal driving conditions.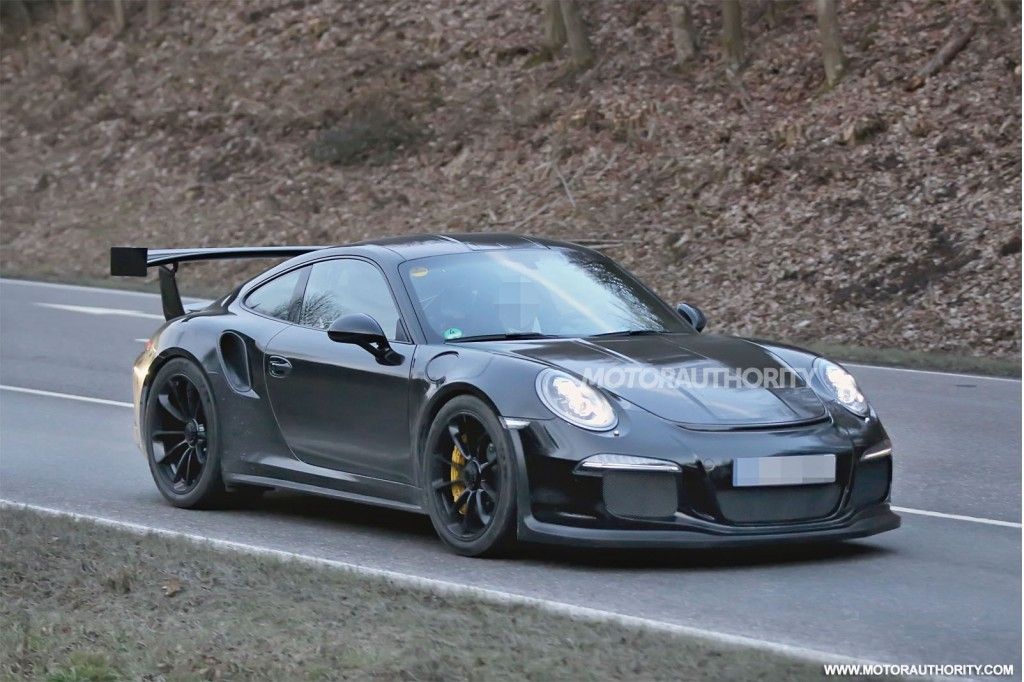 The 911's classic flat-6 "boxer" engine comes in three sizes, but in different power outputs. The 911 S models get more power, while 911 4 models get all-wheel drive, unless it's already standard as it is on the 911 Turbos. It all breaks down like this: 370-horsepower 3.0-liter for Carrera, Carrera T, Carrera 4, Carrera Cabriolet, Carrera 4 Cabriolet, Targa 4; 420-horsepower 3.0-liter for Carrera S, Carrera 4S, Carrera S Cabriolet, Carrera 4S Cabriolet, Targa 4S; 540-horsepower 3.8-liter for 911 Turbo, 911 Turbo Cabriolet; 580-horsepower 3.8-liter for 911 Turbo S, 911 Turbo S Cabriolet; 500-horsepower 4.0-liter for GT3, GT3 Touring; and 700-horsepower 3.8-liter for GT2 RS. The Turbos are all all-wheel drive (AWD), while the GT3 and GT2 RS are rear-wheel drive (RWD) only. Premium fuel is required for all models.3.0-liter twin-turbocharged flat-6 (911 Carrera, Carrera T, Carrera 4, Carrera Cabriolet, Carrera 4 Cabriolet, Targa 4)370 horsepower @ 6,500 rpm331 lb-ft of torque @ 1,750-5,000 rpmEPA city/highway fuel economy: 22/30 mpg (RWD/automatic coupe), 22/28 mpg (RWD/automatic cabriolet; AWD/automatic coupe & Targa), 21/28 mpg (AWD/automatic cabriolet), 20/29 mpg (RWD/manual coupe & cabriolet), 20/28 mpg (AWD/manual coupe), 19/28 mpg (AWD/manual cabriolet & Targa)3.0-liter twin-turbocharged flat-6 (911 Carrera S, Carrera 4S, Carrera S Cabriolet, Carrera 4S Cabriolet, Targa 4S)420 horsepower @ 6,500 rpm368 lb-ft of torque @ 1,700-5,000 rpmEPA city/highway fuel economy: 20/29 mpg (RWD/manual coupe), 22/28 mpg (RWD/automatic coupe & cabriolet), 21/28 mpg (AWD/automatic coupe & cabriolet), 20/28 mpg (RWD/manual cabriolet; AWD/manual coupe), 21/27 mpg (AWD/automatic Targa), 19/28 mpg (AWD/manual cabriolet & Targa)3.0-liter twin-turbocharged flat-6 (911 Carrera GTS, Carrera GTS Cabriolet, Carrera 4 GTS, Carrera 4 GTS Cabriolet, Targa 4 GTS)450 horsepower @ 6,500 rpm405 lb-ft of torque @ 2,150-5,000EPA city/highway fuel economy: 20/26 mpg (RWD/automatic coupe & ; AWD/automatic coupe & Targa), 20/25 mpg (AWD/automatic cabriolet), 18/26 mpg (RWD/manual coupe & cabriolet; AWD/manual coupe, cabriolet & Targa)4.0-liter flat-6 (911 GT3)500 horsepower @ 8,250 rpm339 lb-ft of torque @ 6,250 rpmEPA city/highway fuel economy: 15/20 mpg (automatic), 13/21 mpg (manual)3.8-liter twin-turbocharged flat-6 (911 Turbo, 911 Turbo Cabriolet)540 horsepower @ 6,400 rpm486 lb-ft of torque @ 1,950-5,000 rpm (523 lb-ft w/overboost)EPA city/highway fuel economy: 19/24 mpg (AWD/automatic coupe & cabriolet)3.8-liter twin-turbocharged flat-6 (911 Turbo S, 911 Turbo S Cabriolet)580 horsepower @ 6,750 rpm516 lb-ft of torque @ 2,100-4,250 rpm (553 lb-ft w/overboost)EPA city/highway fuel economy: 19/24 mpg (AWD/automatic coupe & cabriolet), 17/23 mpg (Turbo S Exclusive)3.8-liter twin-turbocharged flat-6 (911 GT2 RS)700 horsepower @ 7,000 rpm553 lb-ft of torque @ 2,500-4,500 rpmEPA city/highway fuel economy: 15/21 mpg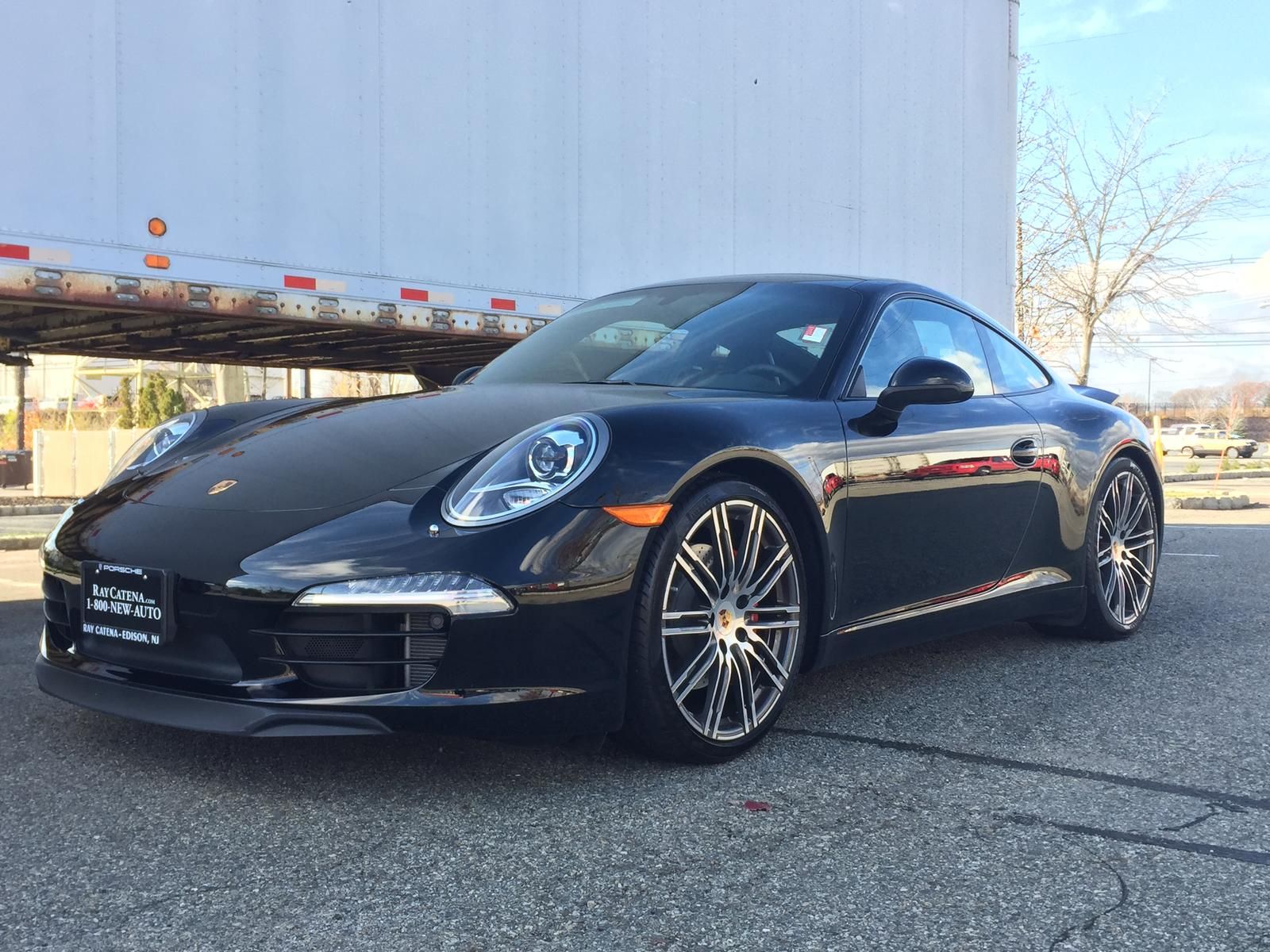 Starting with a Manufacturer's Suggested Retail Price (MSRP) of about $ 90,000 for a standard Carrera, and stretching to more than $ 294,000 for a GT2 RS, the 2018 Porsche 911 lineup covers virtually every high-end price point and performance level. And that's before selecting options, which can add tens of thousands of dollars. The upshot is that the 911 competes against just about anything, from a Nissan GT-R to the Jaguar F-Type, Maserati GranTurismo, Mercedes-Benz AMG GT S Coupe and Audi R8...and of course the Chevrolet Corvette. You get more bang for your buck with the $ 60,000 Dodge Challenger SRT Hellcat and its 707-horsepower supercharged V8, and even the Corvette Z06 and ZR1 are better values, giving all the performance of a 911 Turbo and GT3 for half the price. Check the Fair Purchase Price to see what others are paying. It's also good to know that this automotive icon holds its value well.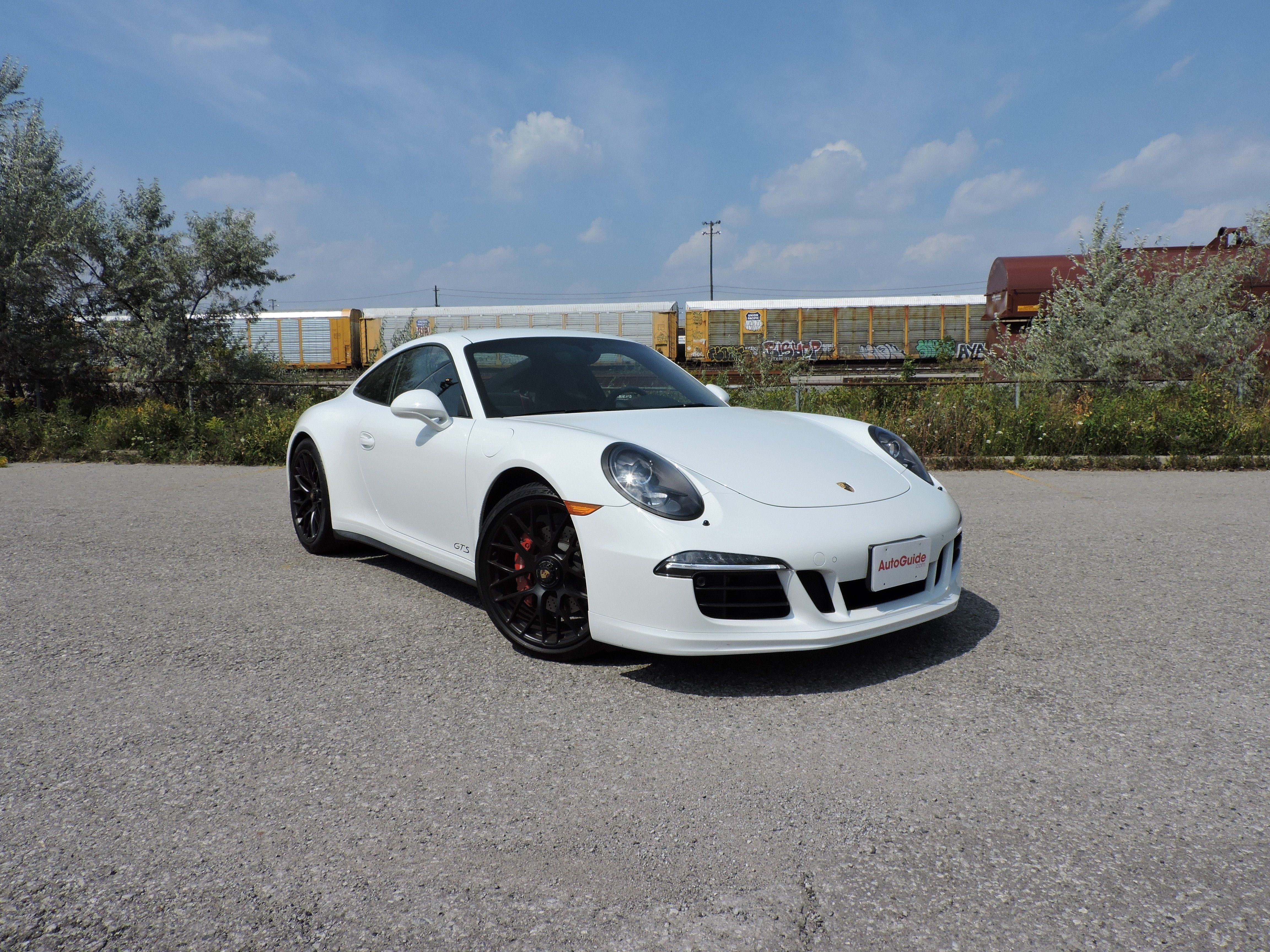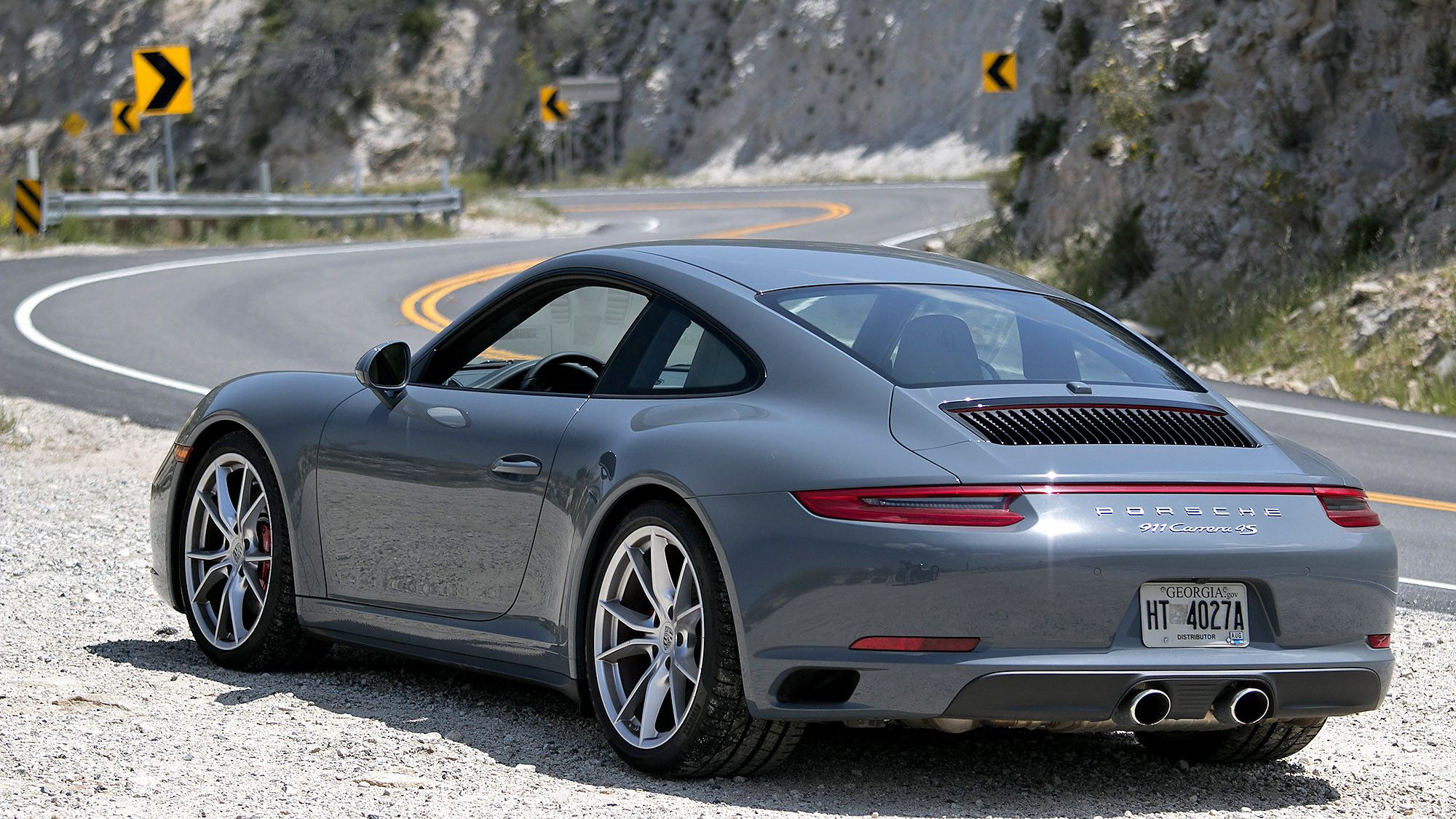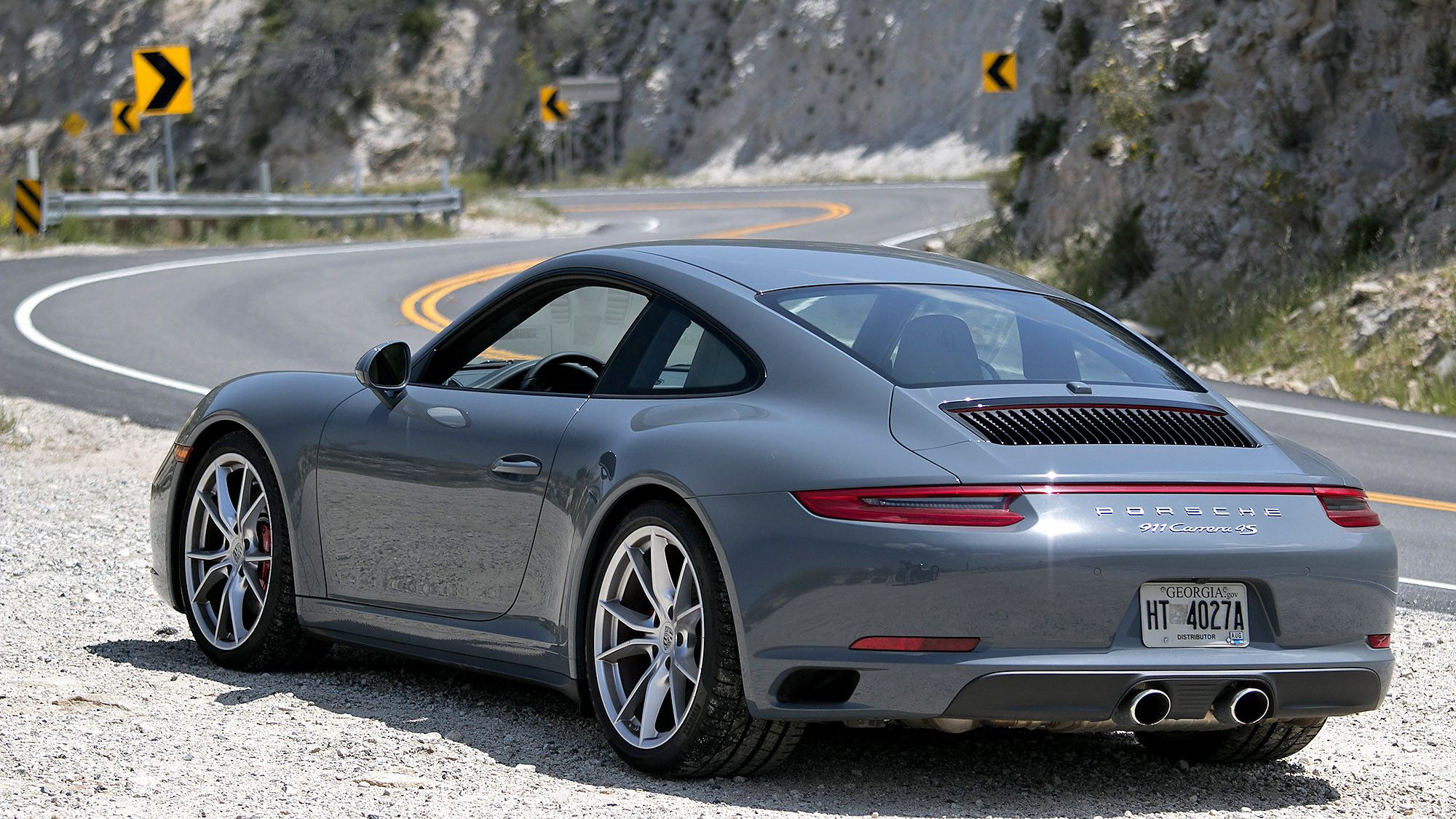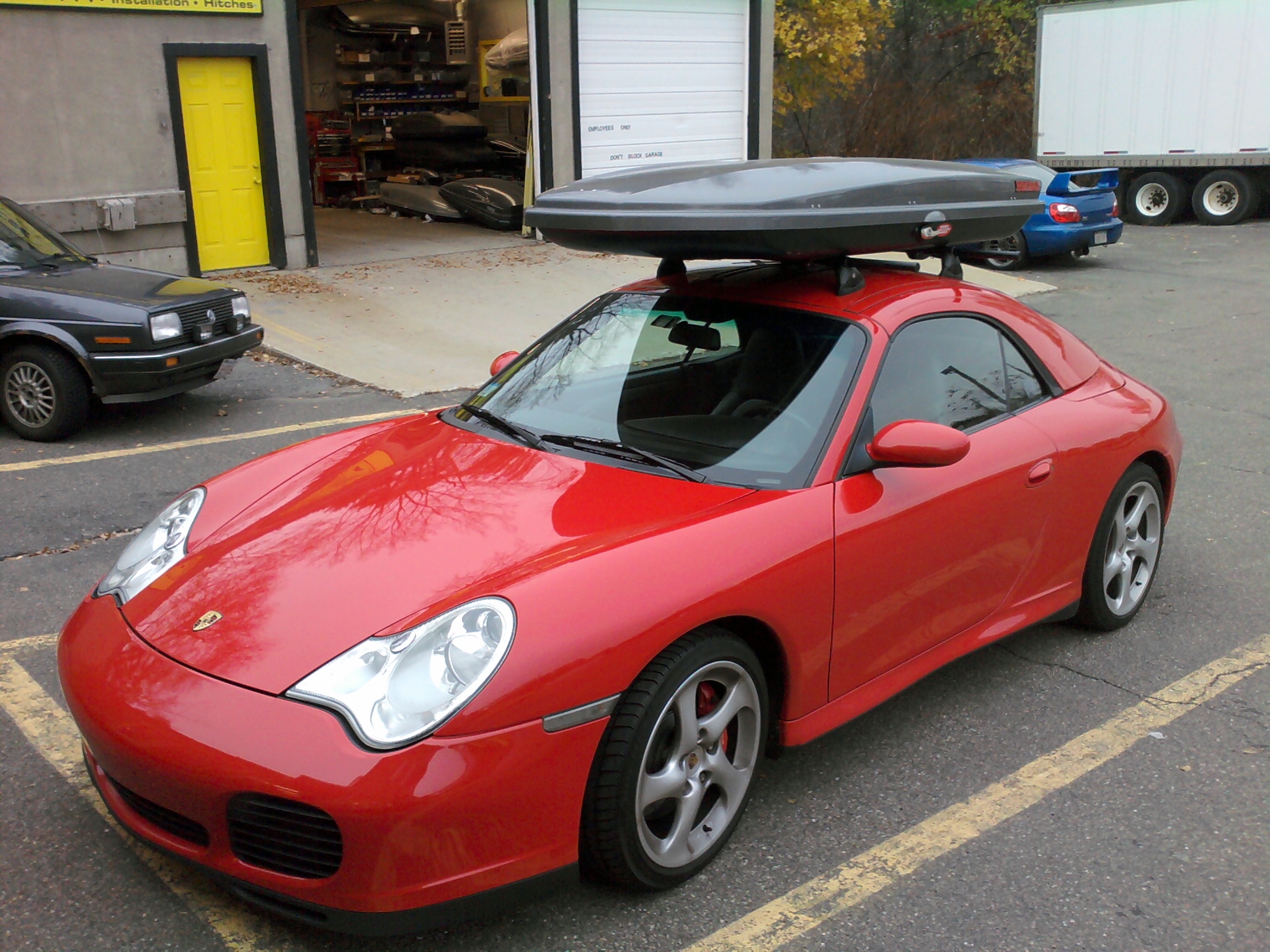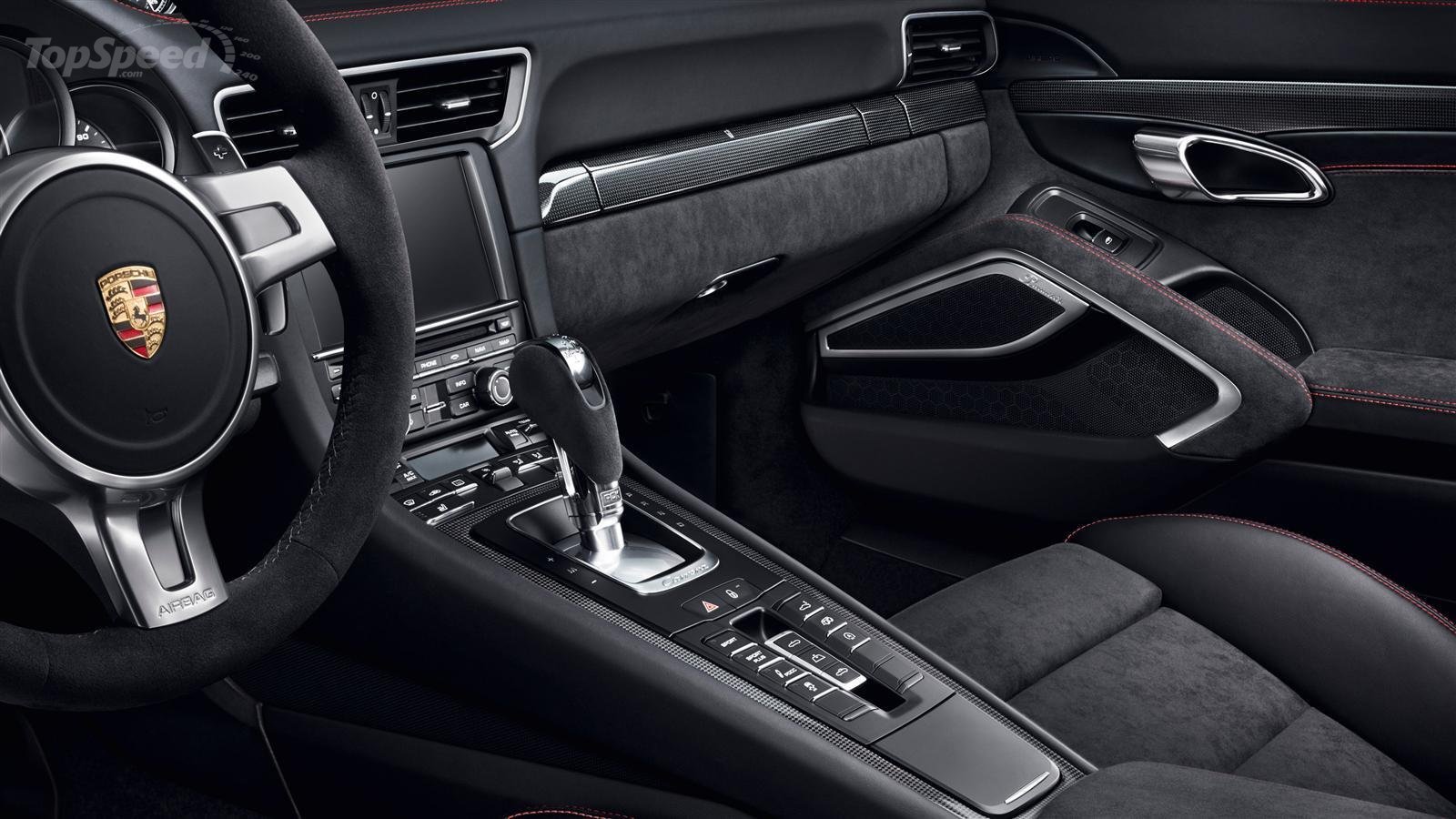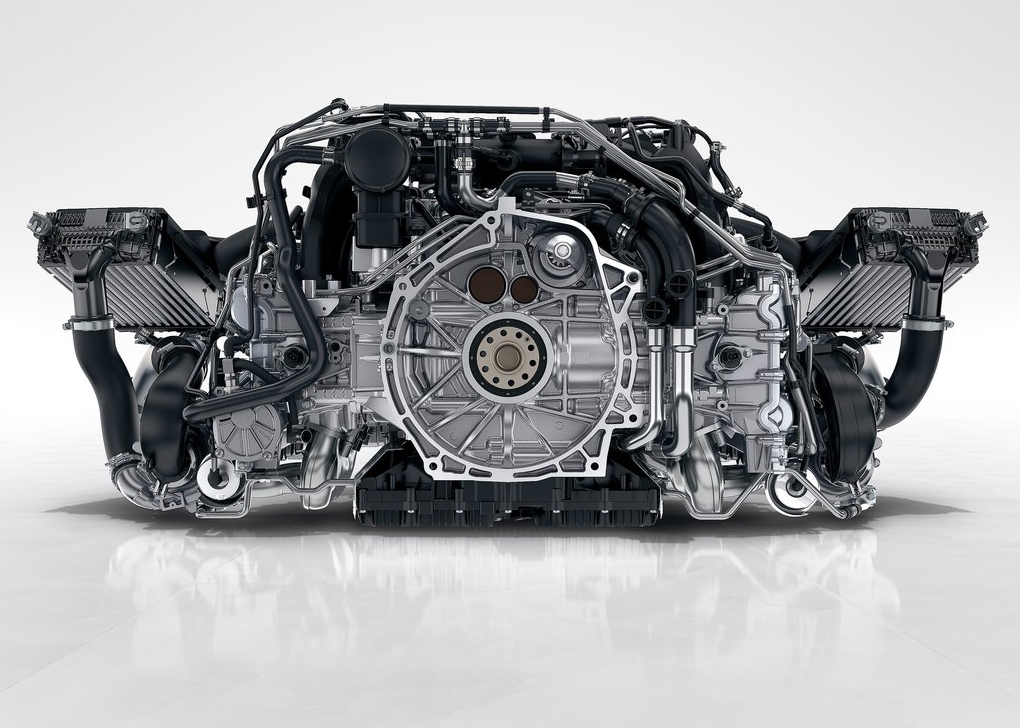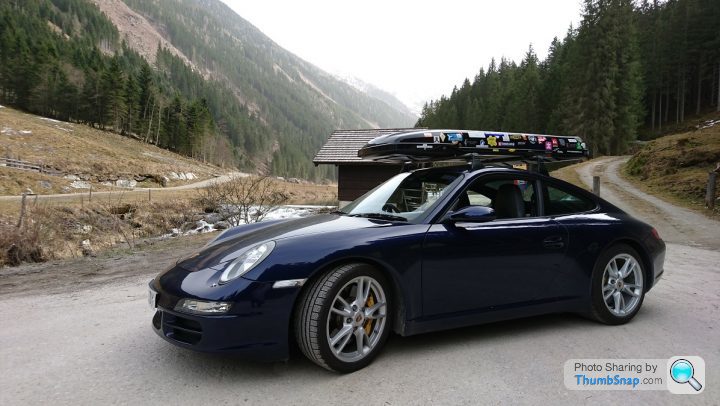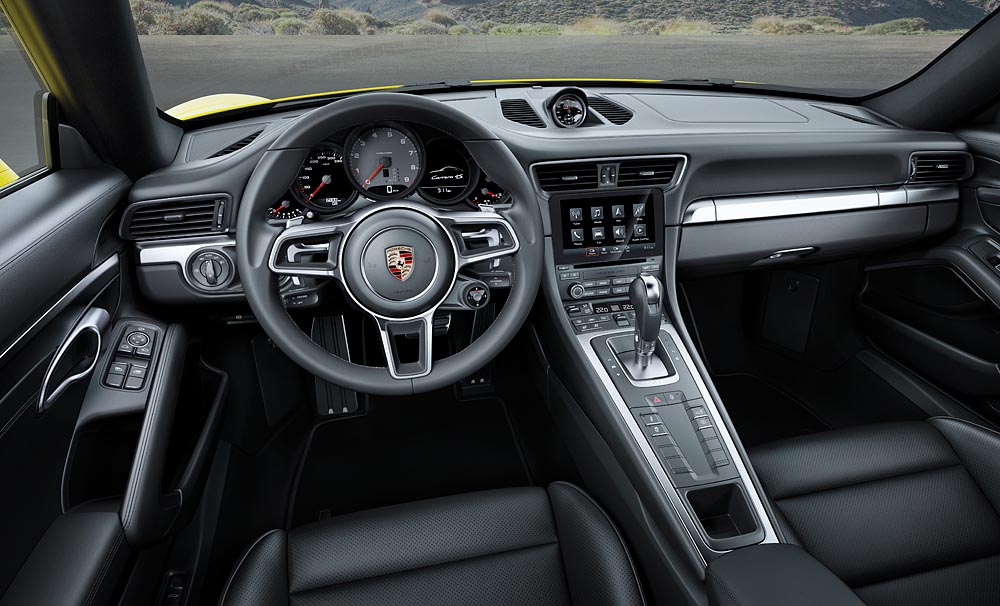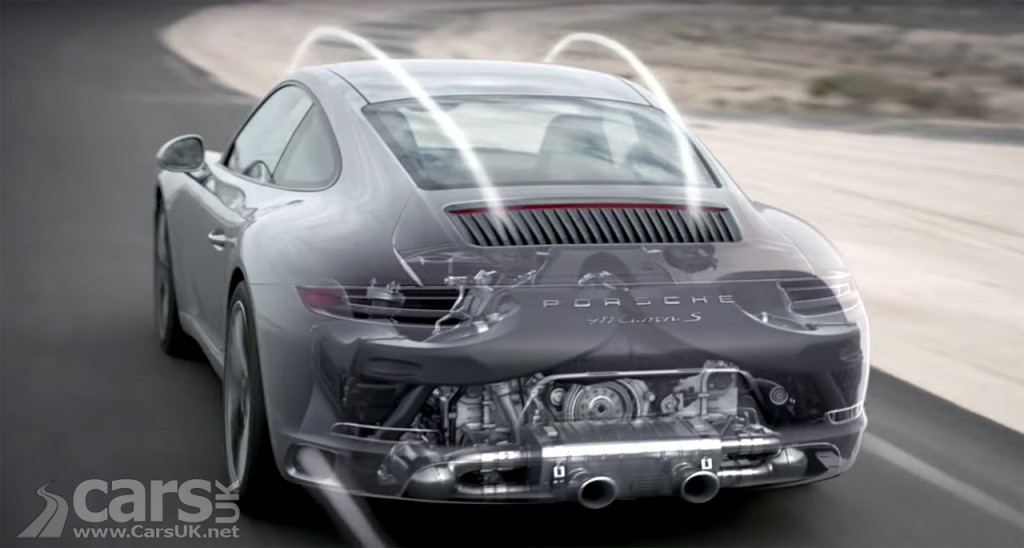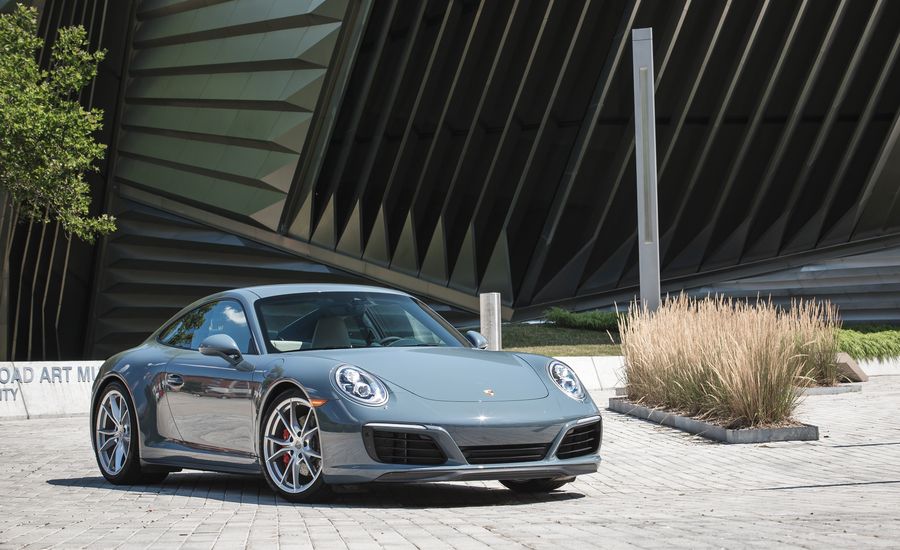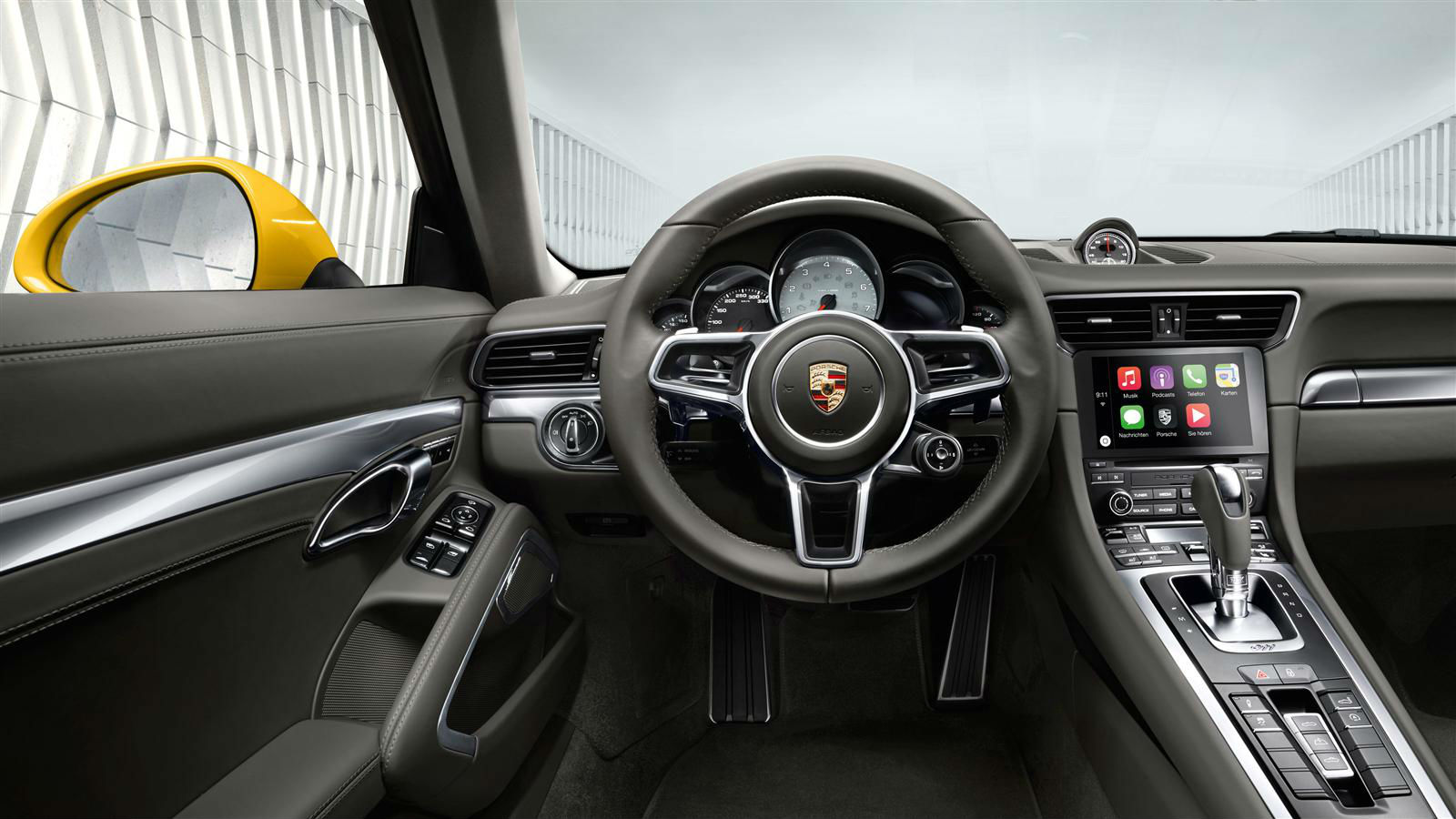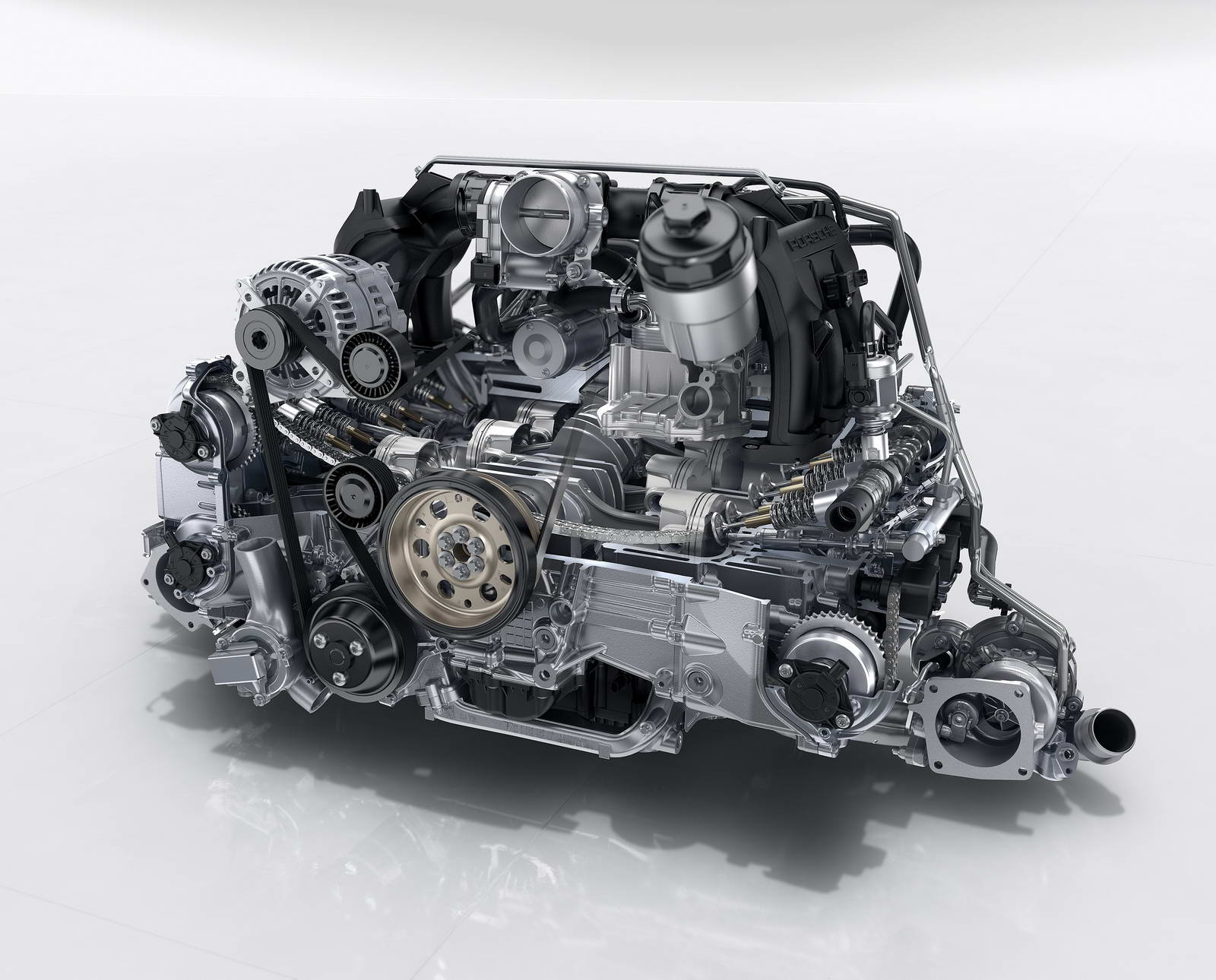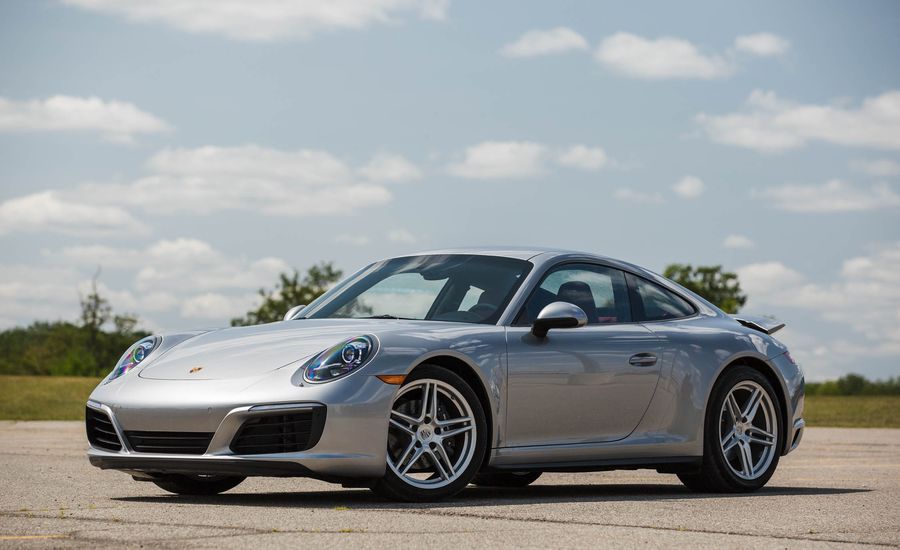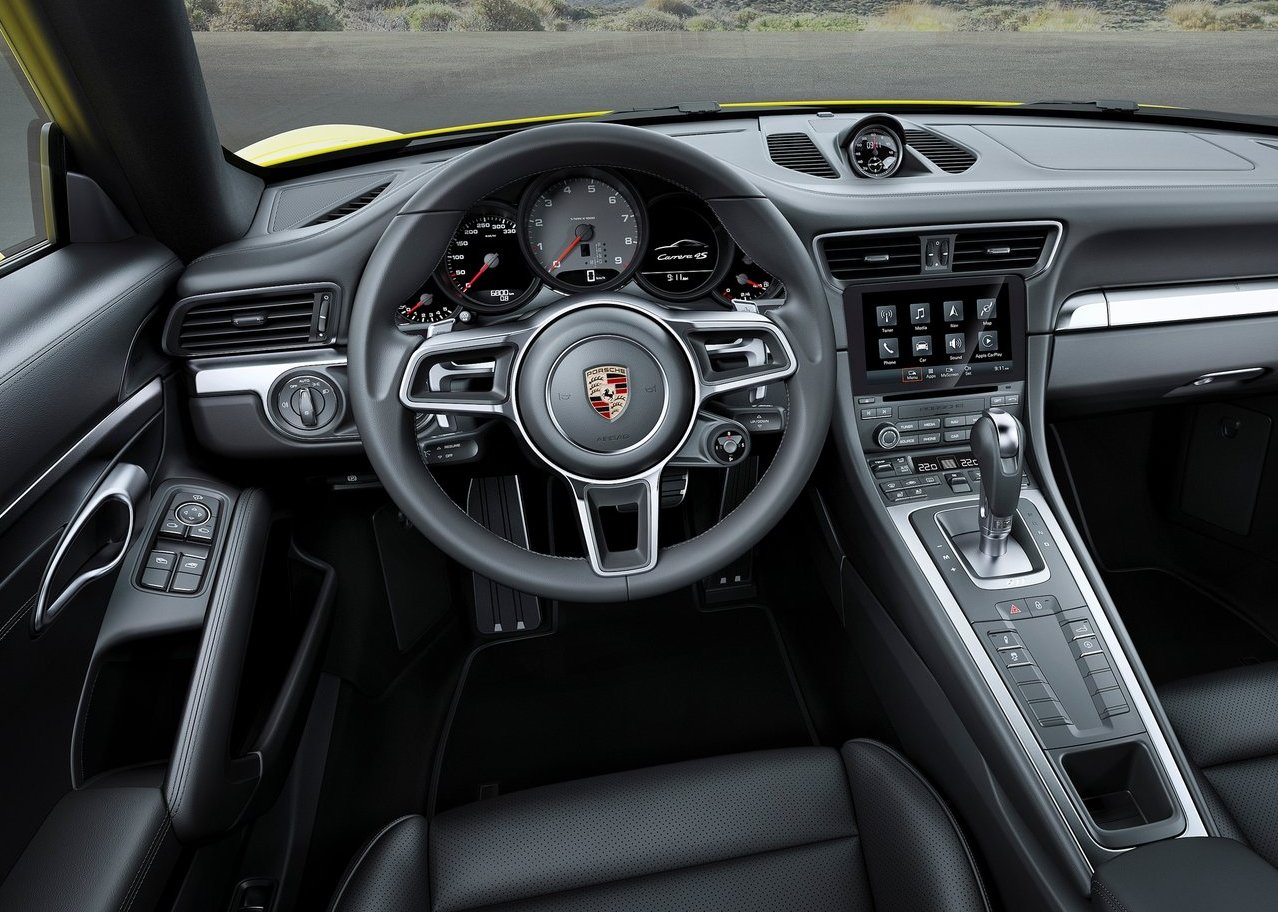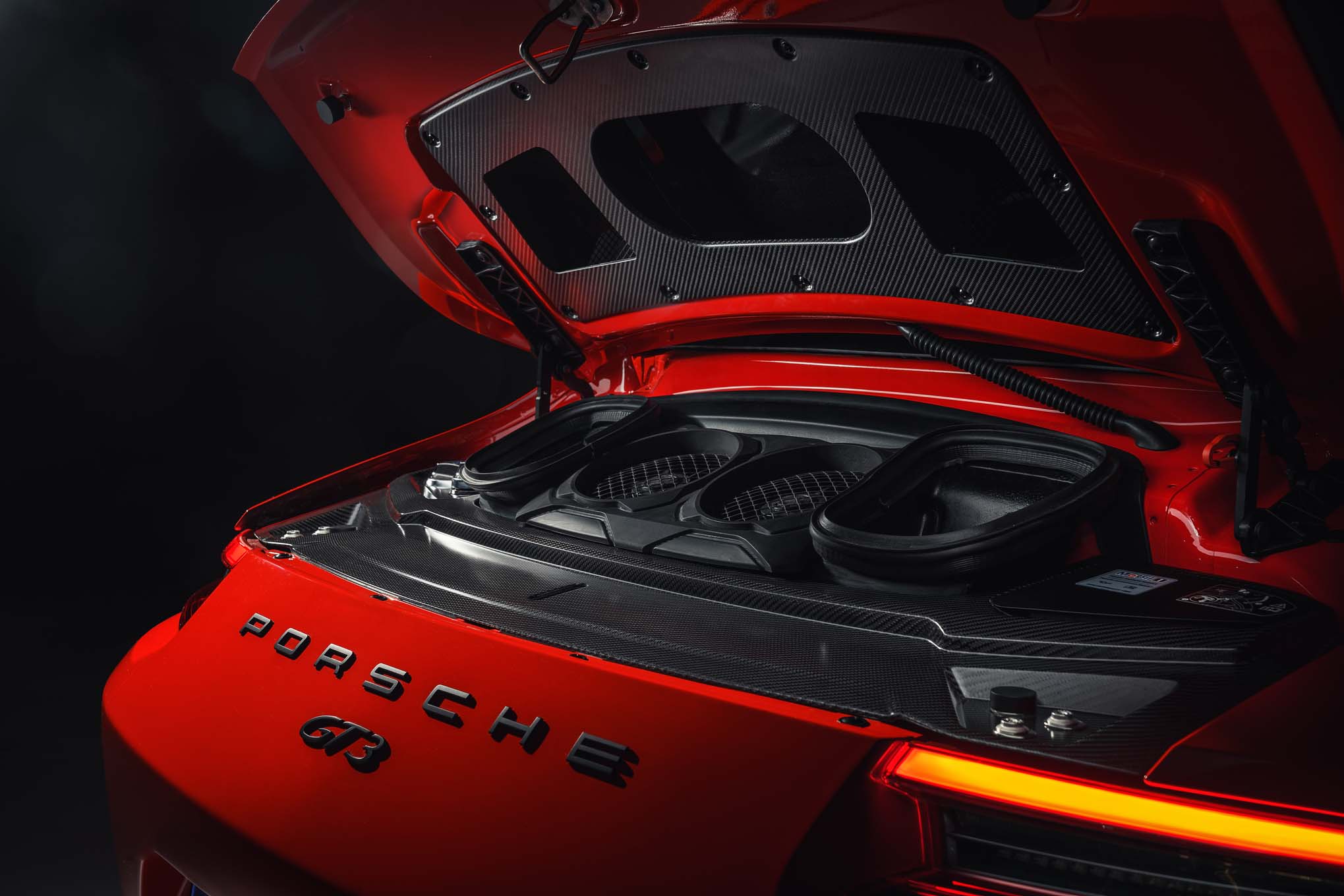 Who hasn't heard of Porsche? In 2006 it won the most prestigious automobile brand for over 70 years of excellence and dedication to the four-wheel god. Established at first as a consulting and development company by Dr. Ing. Ferdinand Porsche in 1931, Porsche SE has since become synonymous with luxurious sports cars as well as cutting edge technology.

Situated in downtown Stuttgart, Porsche's first contract of developing a people's car, a Volkswagen, appointed by the German government. The result was one of the most famous cars in history, one of the best sold and one of the most easily recognizable out there, the Beetle. Many features of the Beetle would find their place on the first ever Porsche, the 64, developed in 1939.

During WWII the Porsche factory turned to making vehicles for the German Army, such as the Kubelwagen and the Schwimmwagen as well as contributing to the production of Tiger and Elefant tanks. After the war Ferdinand was imprisoned for war crimes for 20 months and was during that time that his son, Ferry Porsche, decided to build a new car to suit his needs – the 356.

The success of the 356 and the death of Ferdinand Porsche in 1951 gave Ferry the confidence to follow in his father's footsteps and continue designing cars. One of his most famous designs was the Spyder 550, a car that would prove very successful in races.

By now, the general line of the company seemed evident, as in 1964 another sporty model, the 911, another car with a air-cooled, boxer, rear-mounted engine. The design team for this car was led by Ferry's oldest son, Ferdinand Alexander Porsche. this car would take the legacy of the 550 Spyder even further, winning races and rallies. Testimony to the success of the 911 is the fact that it's still in production today, despite being heavily modified.

Porsche was going to change its status in 1972 from a limited partnership to a public limited company, which meant that now Porsche would be run by a board of directors supervised by family members. In 1974, at the Paris Auto Show, Porsche unveils the new 911 Turbo, with exhaust turbocharger and pressure regulator.

When the 924 was entered in production in 1975, Porsche took a leap of faith because it had not experienced with front-mounted engines for a long time. By Porsche standards, the 928 was an oddity, with its front-mounted V8 engine made out of  metal alloy. Then, in 1981, a new transaxle model is added to the Porsche line-up, the 944. The high-performance Porsche 959 is unveiled at the Frankfurt Auto Show in 1985. It will go on to win a lot of races and rallies, the best known  being the Paris-Dakar.

A new technological leap was made in 1988 when the 911 Carrera 4 with all-wheel drive was introduced on the market. Then, in 1989, the "Tiptronic" automatic gearbox system is fitted on Porsches. In 1991, Porsche becomes the first car manufacturer to fit driver and passenger airbags on all its models.

The Boxter model is introduced in 1996 after 3 and a half years of development. That same year, Porsche celebrates 1million units being produced. Two years later, Ferry Porsche dies at the age of 88 but the company moves on and has a great season at Le Mans with the 911 GT1, coming in first and second. This was going to be only the beginning for Porsche, which continued with the very sporty and high-performance models Boxster S and the Carrera GT in 2000.

In 2002 Porsche entered the SUV market with the unconventional Cayenne and its later versions, the Cayenne Turbo and Turbo S. The next model on the line-up for Porsche, announced for 2009 is the Panamera, a four-door sedan. With this new model, Porsche seems set to take on a whole new market, directly competing with other luxury brands such as Mercedes, BMW and Audi.