The latest Corvette is absolutely the best yet, with acceleration, steering, cornering and braking that leave former iterations and many rivals in the dust. It's fast. And thrilling. The Corvette's comfort and convenience also help it carve its own niche in the sports-car world. Although it accommodates only two, the cabin is roomy and its seats are designed for the daily commute as much as the racetrack. For a sports machine with extreme handling talents, the Corvette also rides well, even more so when the adaptive suspension is installed. For greater speeds and excitement, the supercharged Z06 and new ZR1 are both breathtaking.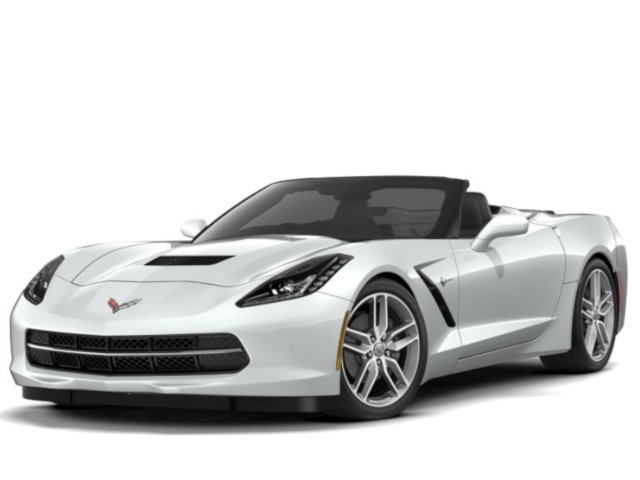 Z07 PACKAGE To really exploit the potential of the exciting Z06, add this. It brings adjustable aerodynamic bodywork for increased downforce, super-grippy Michelin Pilot Sport Cup 2 tires and Brembo carbon-ceramic brake rotors. Hitting 60 mph in 2.9 seconds with a 10.9-second quarter-mile is remarkably rapid, while the handling qualities are also amplified. GM SMALL-BLOCK V8 General Motors' small-block V8 engines are legends themselves. Drop one into an equally legendary sports car and the result is the new Corvette. The V8 in this 7th-generation car is a 6.2-liter unit. Chevy then had the inspired idea to add a supercharger, bringing us the Z06 and now the ZR1.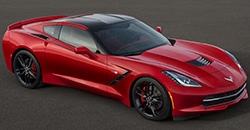 The Corvette didn't become desirable because of its cabins, which have sometimes been distinctly joyless, plastic-y places over the years. That's no longer the case. The 2019 Chevy Corvette's interior is as smart as its exterior -- well built, well-appointed and one of the most comfortable in the sports-car class. Tech includes a standard 8-inch touch screen, while Wi-Fi and navigation are also available. The MyLink infotainment system is easy to use and compatible with Apple CarPlay.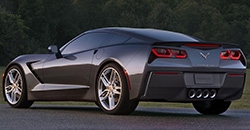 Designers of the current Corvette have cleverly paid tribute to some classic elements while making it an unmistakably 21st-century sports car. The long hood and low roof had to be included, but now the headlights are stretched, bold creases adorn the flanks, and the quad exhaust tips in the center of the rear fascia provide that final piece of drama before the car disappears toward the horizon. The entry-level Stingray is slightly shorter and has a narrower track than the rest of the range. Convertibles have a powered fabric roof that can be activated up to 30 mph.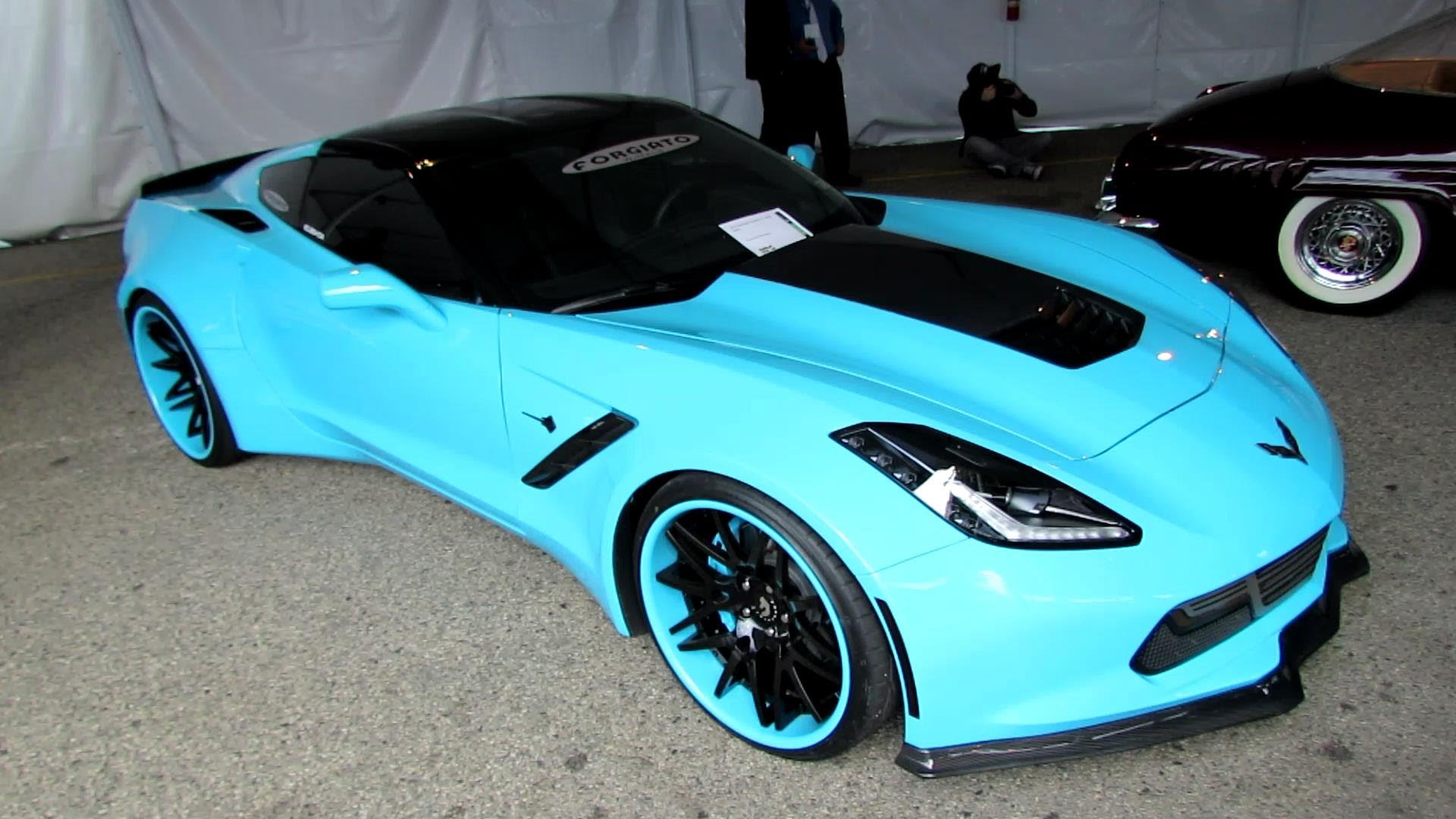 The 2019 Corvette comes in Stingray, Grand Sport, Z06 and ZR1 versions, as coupes or convertibles. Even the least expensive Corvette coupe is still a machine to be reckoned with, sporting that mighty 6.2-liter V8 matched to a 7-speed manual transmission, plus staggered-width alloy wheels (19-inch up front; 20-inch out back), dual-zone climate control, power seats and a power-adjustable steering column. Also included are a rearview camera, 9-speaker Bose audio system with Bluetooth, Android Auto/Apple CarPlay capability, Wi-Fi, and two years/24,000 miles of complimentary maintenance.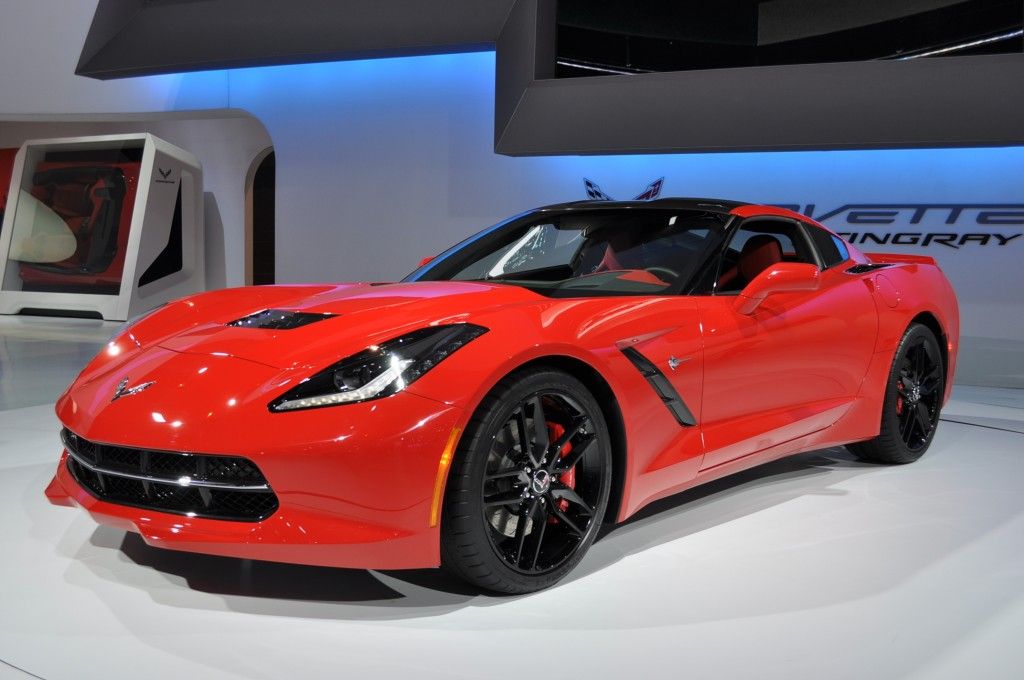 It's worth ordering the Z51 Performance Package for the Corvette Stingray that upgrades the brakes, suspension, tires and lubrication/cooling systems, while adding an electronic limited-slip differential and performance exhaust system. Magnetic Ride Control is an adaptive suspension with a range of settings from freeway to racetrack. Folks taking their Corvette to the track should check out the navigation system with data recorder, which has a windshield-mounted camera to record laps in high-definition video. Interior upgrades include suede trim, heated/ventilated seats, and an upgraded audio system. The Z07 package for the GS and Z06 includes carbon-ceramic brakes and the adaptive suspension.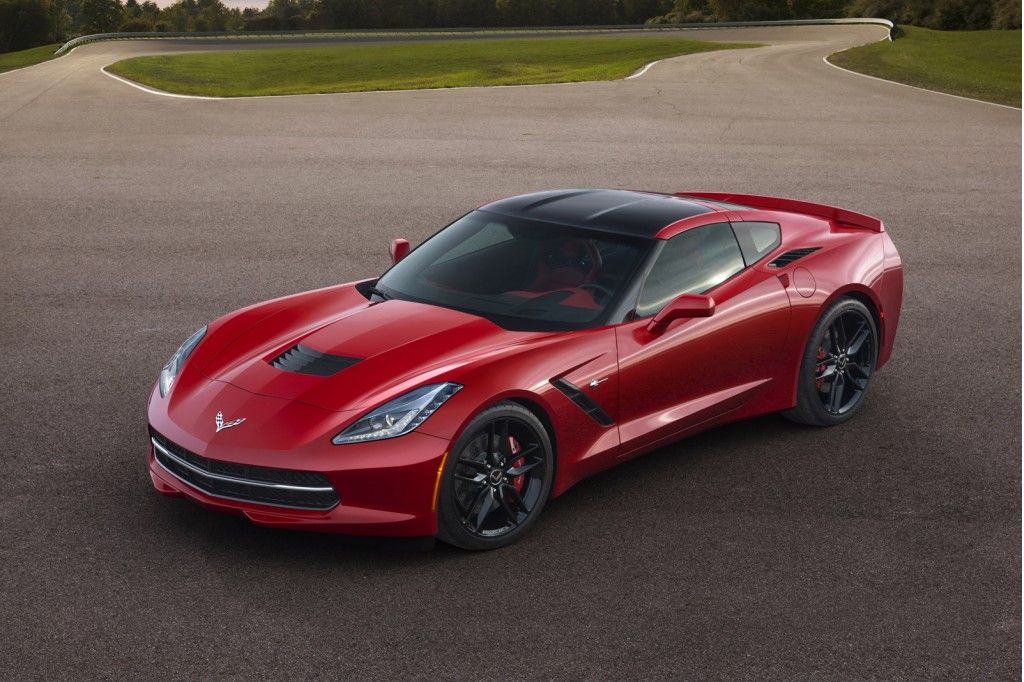 One 6.2-liter V8, four possible outputs. The Stingray and Grand Sport have the naturally aspirated version. In the former, it develops 455 horsepower. An optional active-exhaust system (standard in the Grand Sport), raises that to 460 horsepower. The 2019 Corvette Z06 adds a supercharger for a fearsome 650 horsepower, while the brand-new 2019 ZR1 turns up the supercharged volume to the tune of 755 horsepower, making it the most powerful production car GM has ever built. All Corvettes have rear-wheel drive and employ a 7-speed manual gearbox with a rev-matching feature that blips the throttle to simulate heel-and-toe driving for smoother transitions between gears. An 8-speed automatic transmission with paddle shifters is optional.6.2-liter V8455 horsepower @ 6,000 rpm460 lb-ft of torque @ 4,600 rpm460 horsepower @ 6,000 rpm (w/active exhaust)465 lb-ft of torque @ 4,600 rpm (w/active exhaust)EPA city/highway fuel economy: 16/25 mpg (Stingray, manual), 15/25 mpg (Stingray, automatic); 15/22 mpg (Grand Sport manual), 14/23 mpg (GS, automatic)6.2-liter supercharged V8 (Z06, ZR1)650 horsepower @ 6,400 rpm650 lb-ft of torque @ 3,600 rpm755 horsepower @ 6,300 rpm715 lb-ft of torque @ 4,400 rpmEPA city/highway fuel economy: 15/22 mpg (Z06, manual), 14/23 mpg (Z06, automatic); 13/19 mpg (ZR1, manual), 12/20 mpg (ZR1, automatic)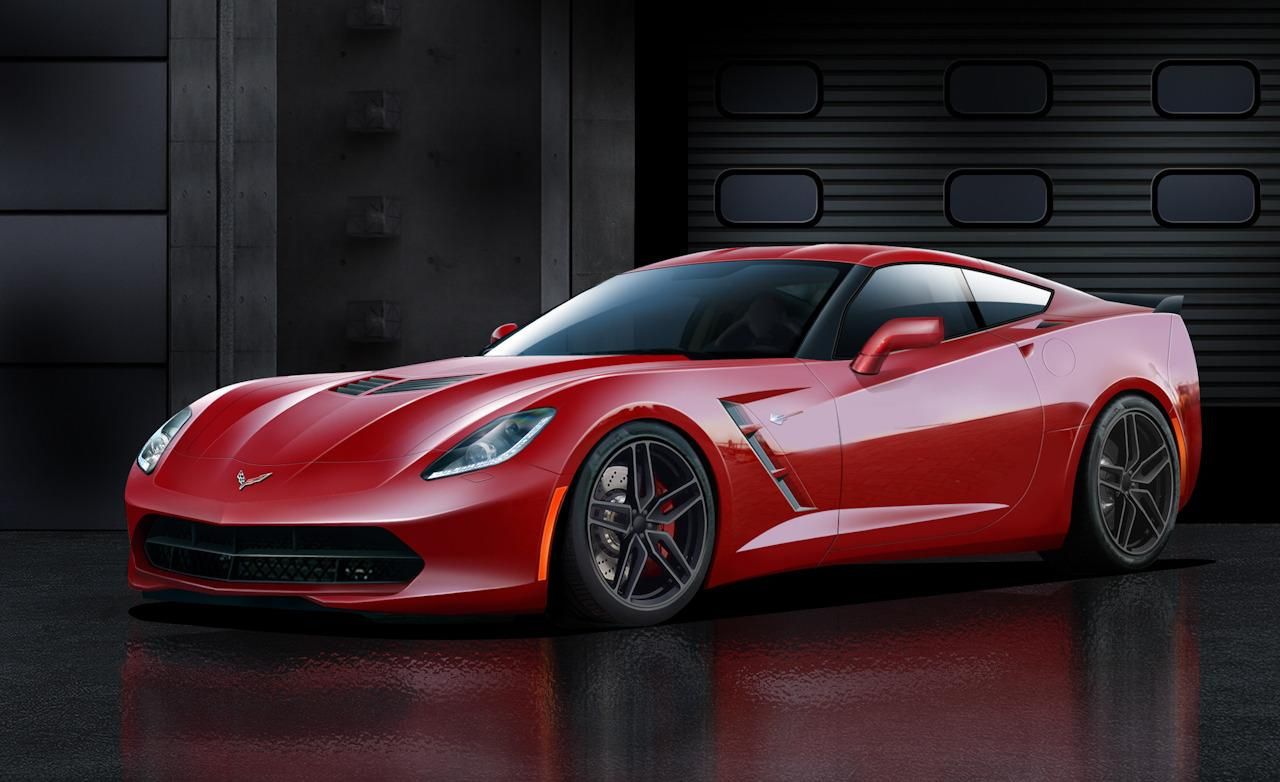 The 2019 Chevrolet Corvette Stingray coupe starts at $ 56,590, which is the Manufacturer's Suggested Retail Price (MSRP) plus $ 1,095 destination charge. The convertible comes in at $ 65,590 before options. The Grand Sport coupe/convertible models start around $ 10,000 higher. We're looking at $ 80,590 for the 2019 Z06 coupe and an extra $ 4,000 for the convertible version. The new top Corvette, the 2019 ZR1, starts at $ 122,095; add $ 4,000 for the convertible. Options can push a well-stocked ZR1 toward $ 150,000. Even in its relatively lowlier forms, the Corvette competes with (and undercuts) rivals like the Porsche 911, Audi R8, Nissan GT-R, Mercedes-AMG GT and Jaguar F-Type. The Corvette can meet or beat their performance, underlining the value of this famed American sports car. Fair Purchase Price will tell you what others in your area are paying for their Corvette. The Corvette is also expected to have great resale values.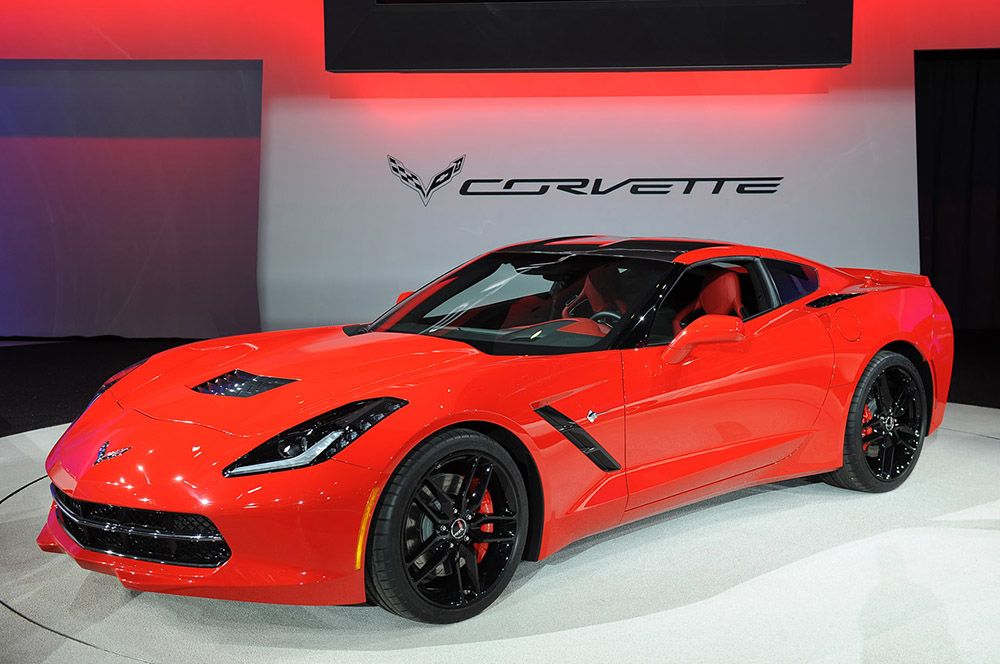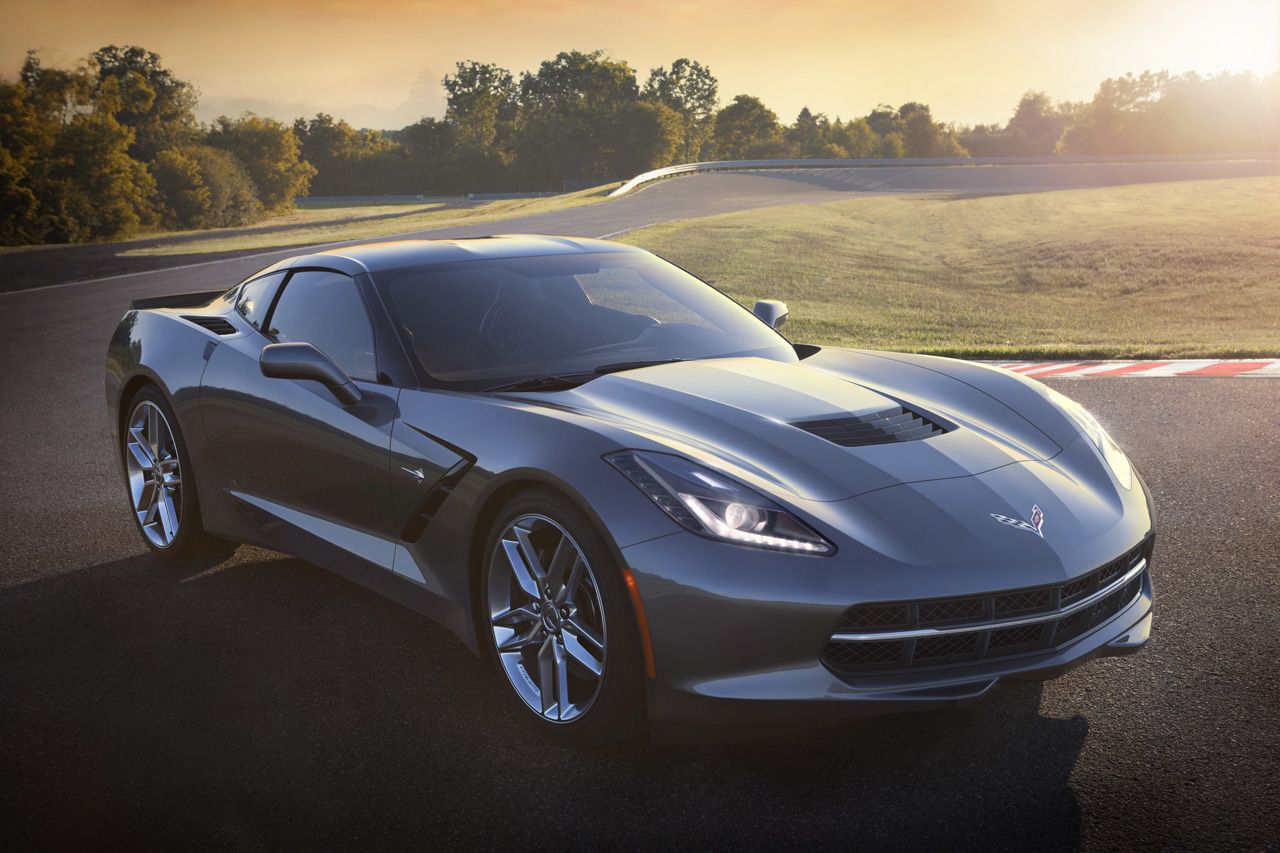 Chevrolet is the auto equivalent of a gene-boosted steroid-pumped feline. The ferocious cat was groomed by Swiss born racing driver Louis Chevrolet and business whiz Buick resurrector and former GM head William Durant, as a joint venture that started in 1910. Shortly after Durant was forced out of GM, he partnered with Chevrolet, whom he had previously employed at his Buick racing team, to regain the popularity he had lost.

The Chevy headquarters was set in Detroit and the newly formed brand was baptized, receiving its famous "bowtie" logo in 1913. There are several hypotheses as to how the logo design came to be, two of them being the closest to unanimous acceptance. One of the theories hints at the logo having been designed after a poster Durant had seen in a French hotel while the second claims the "bowtie" is actually a stylized representation of the Swiss flag cross.

No matter how it originated, the golden Chevy logo persisted. In fact, the brand grew at such a fast pace that it allowed Durant to regain ownership of GM in 1916. After having become wealthy enough, Durant bought a smashing 54.5 percent of GM's shares, reinstating himself as head of the auto empire.

Soon after the takeover, Chevrolet was absorbed into GM, becoming a separate division. Having gained even more strength after the merger, the newly formed entity was quick in starting off production and launched the model D in 1918. The V8 35 hp engines fitted on these cars were replaced by smaller 6 cylinder ones, that proved particularly successful on commercial vehicles. The engine gained reputation due to its high durability and earned the "cast iron wonder" nickname.

Only a few years later, Chevy revealed the SUV in its archaic form: the Suburban Carryall. Sporting rough terrain riding capabilities, seating for 8 and weighing around 1½ tons, it marked the beginning of Chevy's future SUV line-up.

The American producer continued its successful innovations streak by introducing the Powerglide transmission in 1950, becoming the first low-price competitor to equip its vehicles with automatic shifting. Shortly after the introduction of the fully automatic transmission, the legendary Corvette was born.

The Vette had such a good reception that it remained the longest running Chevy model in the brand's history, having also been the first American sports car to enter mass production. The Vette also premiered the usage of lightweight construction materials for the car's body, like plastic, at that time.

Following the acclaim garnered by the Vette's release, Chevy launched several other models, including the flashy Impala and the short lived air-cooled Corvair. During the 60's, Chevy reached its sales peak with 3 cars out of any 10 sold in the US. However, before such a performance was achieved, Chevy designed a new small-block V8 engine used to equip its '55 truck range.

This particular engine made it till today, going through plenty of modifications in the process ranging from lightweight, durable aluminum construction to ECU managed control and modern fuel injection for better dosage and increased power.

Although Chevy has been registering lower sales in the past few years due to uncontrolled brand extension, some of the "bowtie" emblazoned automobiles have become either cult classics or vintage collectibles, four wheeled icons as reminders of a past age of glory.
2019 Chevrolet Corvette Consumer Reviews
barbonboxy, 11/03/2019
"C7 way better Corvette than C6"
FYI, I am comparing this 2019 model to my 2010 base model with selective ride control and automatic 6 speed transmission, I have over 110k miles driving them in all weather except snow. I ordered custom a base 1Lt and mechanically only added the computer assisted Magnetic Ride Control (MRC) and Automatic 8 speed transmission, similar to my 2010, I did order the newest color the Elkhart Lake Blue with gray seat interior and black painted rims and every Stingray badging offered with the blackened chrome Corvette and Stingray markings, with body colored vent grills and high performance air filter. So it looks awesome in those regards. I added the Z51 grill a $ 400 option from the dealer with custom amber LED driving lights i created tucked into the top of the brake cooling air intakes and the Z51 brakes which cost me $ 2.4k at the dealer. I didn't want a Z51 optioned from the factory as I was going to add the MRC and it was a waste to do that on the Z51 suspension and was a $ 6k option with its complicated dry sump oil system and harsher ride. Stock brakes are fine but it looks better with larger rotors in the front and stops a bit faster at higher speeds. I also changed the tires to the all weather Michelins a $ 1k cost. The 1Lt interior has more than enough color LCD dash and console eye candy to keep you busy so its way more complicated looking than the 2010. The nice thing is there are still analog turn knobs for the radio volume, heater/AC temp, fan speed with conventional push buttons for the vent operation. The stereo is now 9 speaker Bose with a bit of a too much deep base subwoofer flair. All the steering wheel buttons are functional on this base model, nothing is covered off. There are 5 dash suspension settings and you can choose dash look to be your choice even in a different suspension settings. Launch control to attempt its rated 0-60 mph in 3.6 seconds and 11.6 sec 1/4 mile runs. Interior room is suppose to be identical to the 2010 but due to the fighter cockpit wrap around dash it feels a bit more confined and the new seats do not slide back as far as the 2010 due to their thicker design but side support and overall comfort is better. I am 6'2" and can fit ok, leg room is good, maybe could use another inch back on the peddles but ok. Interior finish is very nice and high tech. Regarding performance, the throttle response is smooth, too smooth in drive its way too easy to get triple digests on what would normally be much lower speed passing maneuvers. The transmission is designed to jump down to the best power gear on hard throttle so be ready for that before you floor it. The paddle shifters are now like the Camaro left pull up to downshift and right pull up to upshift. I like it better not having to remember to use your thumb for upshifting like the 2010. The MRC is a must with the even lower profile tires, in sport mode you can feel the suspension track every contour but not harsh and surprisingly pot holes and RR tracks feel like floating over them with no hard hit bounce. Just like the 2010 but a bit more wheel travel it feels like on this model which is an impovement. I have not used the manual paddle shift much yet but the shift points seem smooth and quick. I used my Costco discount and my GM BuyPower points which knocked off $ 10k from the $ 63k MSPR as optioned. Runs fine on regular gas, 23 mph around town as much as 42 highway and thats not babying it at all :)
cowsstar, 11/02/2019
"It's A Smile Machine"
Whether you're driving, a passenger, or street onlooker, everyone smiles. I love my 2016 Z06. So fun to drive. So fast and responsive. It looks so Good. I have not one complaint about it. Overall quality is excellent. Service & repairs are affordable. Reliability has been great. Power, speed, and handling are deep into super car territory. You will never get close to its limits legally driving on a public road. I do my own oil changes and basic maintenance and the GM parts are very reasonable. I keep mine in the garage during the winter to keep it nice. It's not my daily driver only because I love it too much for work. But I drive it for pleasure every chance I get. Be prepared, you will get a lot of looks, stares, and folks coming up to you to look at it and talk about it. Everyone just loves this car, it's crazy. One last thing, get the manual. Rowing through the gears and listening to the tremendous exhaust tones is pure heaven.Read less
nervousmute, 10/01/2019
"Best Corvette Yet"
Grand Sport is my favorite trim level and this one handles like it's on rails. Magnetic Ride Control is a must have.