2019 Nissan 370Z Nismo 0-60 Times, Top Speed, Specs, Quarter Mile, and Wallpapers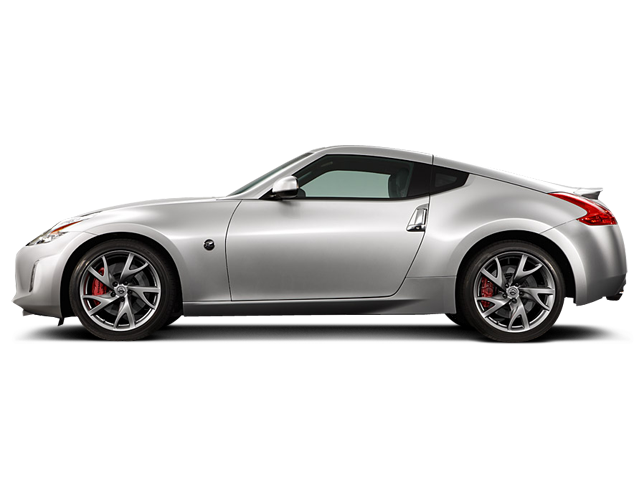 The 2019 Nissan 370Z Nismo is a Rear-wheel drive Coupe. It can accommodate up to 2 passengers. It has 2 Doors and is powered by a 3.7L V6 DOHC 24-valve engine which outputs 350 hp @ 7400 rpm and is paired with 6-speed manual transmission gearbox. The 2019 Nissan 370Z Nismo has cargo capacity of 195 Liters and the vehicle weighs 1567 kg. In terms of ride assists, the 2019 Nissan 370Z Nismo has stability control and traction control in addition to anti-lock brake system (ABS). The vehicle has an optional engine as well It offers and RearView Monitor. Safety features also include Dual-stage supplemental driver side front airbag and Dual-stage supplemental passenger side front airbag. The front suspension is Front independent suspension while the rear suspension is Rear independent suspension. The car also features a Yes It has 19-inch NISMO forged alloy wheels by RAYS as standard. Electronic features include Cruise Control. For convenience, the car has Power windows and Power door locks. There is also a remote keyless entry feature. Moreover, the car has. The steering wheel has audio control buttons. In terms of performance, the car has 382 N.m of torque and a top speed of 259 km/h. The 2019 Nissan 370Z Nismo accelerates from zero to 60 mph in 5.2 seconds and hits quarter mile at 13.2 seconds. Fuel consumption is 13.3 L/100km in the city and 9.3 L/100km in the highway. The car price starts at $ 48,498
| | | |
| --- | --- | --- |
| Name | Nismo | |
| Price | $ 48,498 | |
| Body | Coupe | |
| Doors | 2 Doors | |
| Engine | 3.7L V6 DOHC 24-valve | |
| Power | 350 hp @ 7400 rpm | |
| Number of Seats | 2 Seats | |
| Transmission | 6-speed manual transmission | |
| Cargo Space | 195.0 L | |
| Maximum Cargo Space | 1,461.0 L | |
| Wheel Type | 19-inch NISMO forged alloy wheels by RAYS | |
| Series | 370 | |
| Drivetrain | Rear-wheel drive | |
| Horsepower | 350 HP | |
| Torque | 382 N.m | |
| Top Speed | 259 km/h | |
| Acceleration 0-100 km/h (0-60 mph) | 5.2 s | |
| Fuel Type | Petrol (Gasoline) | |
| Fuel Consumption (City) | 13.3 L/100km | |
| Fuel Consumption (Highway) | 9.3 L/100km | |
| Gear Type | auto | |
| Weight | 1,526 KG | |
| Brand | Nissan | |
| Model | 370Z | |
| 0-400m (Quarter Mile) | 13.2 s | |
| 0-400m (Quarter Mile) - Speed | 173.9 km/h | |
| 0-800m (Half Mile) | 21.9 s | |
| 0-800m (Half Mile) - Speed | 195.8 km/h | |
| Modifications (MODS) | | |
| Modifications Cost | $ 0 | |
2019 Nissan 370Z launch and 0-60
2019 Nissan 370Z Used Price Estimates
Estimates based on a driving average of 12,000 miles per year
| Used Condition | Trade In Price | Private Party Price | Dealer Retail Price |
| --- | --- | --- | --- |
| Outstanding | $ 37,760 | $ 39,810 | $ 42,336 |
| Clean | $ 37,169 | $ 39,173 | $ 41,637 |
| Average | $ 35,986 | $ 37,900 | $ 40,240 |
| Rough | $ 34,803 | $ 36,626 | $ 38,843 |
The 370Z is not luxury-car quiet, but more bearable on a daily basis than might be expected for a fairly affordable 2-seater. Active noise cancellation helps to hush the interior without adding heavy sound-deadening materials. The three gauges in the center of the dash are reminiscent of the original Z from the 1970s, and they move with a steering column that adjusts for height only. Even so, the Z offers decent ergonomics, comfortable seats, sufficient trunk area for a couple of golf bags (in coupe form, at least), and handy stowage space that includes a compartment behind the passenger seat.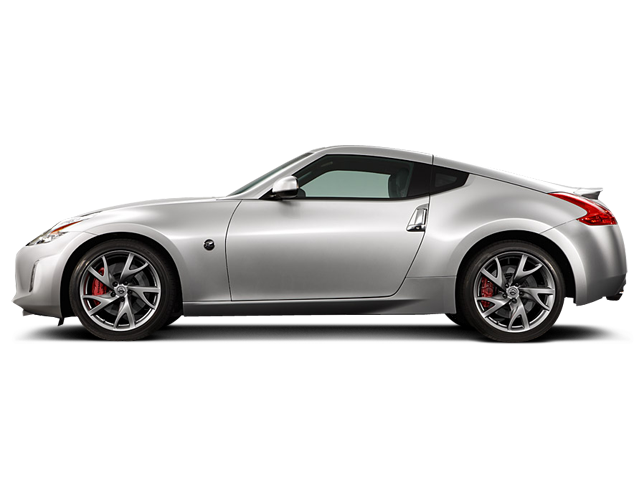 While its basic design is now a decade old, the 2019 370Z still holds a certain charm. With its classic long hood, fastback rear end and squat stance, the 370Z conjures up images of the original 240Z, only with a good bit more heft. Move to the high-performance Nismo car and you'll find more aerodynamic ground effects, a large rear wing and front spoiler and a more aggressive wheel-and-tire setup. The 370Z Roadster looks particularly sharp with its top down, an operation that takes only seconds to hide the soft top beneath a color-keyed hard cover.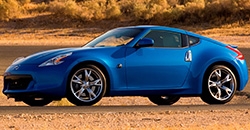 For 2019, the Nissan 370Z Coupe comes in base, Sport, Sport Touring, and Nismo models. The 370Z Roadsters are available in base, Touring and Sport Touring trims. All models come with automatic climate control, Bluetooth, steering-wheel audio and cruise controls, keyless entry/ignition, rearview camera mirror, xenon headlights and a 6-speaker audio system. Sport Touring models add power-adjustable heated and cooling seats, navigation, and leather/simulated suede upholstery; Sport models come with bigger wheels and a rear spoiler. The Nismo model has more power, a stiffer suspension, sport seats and various aerodynamic additions. Safety features include stability control, active head restraints and six airbags.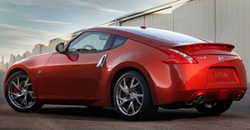 The main option for the 2019 370Z is the 7-speed automatic transmission, which comes standard on the Roadster. To get more equipment means stretching the budget to a higher trim level. So, if choosing a manual transmission, consider the Sport trim for the rev-matching feature. This will also bring 19-inch alloy wheels, a limited-slip differential and a Bose audio system. Otherwise there are various factory- and dealer-installed accessories available as stand-alone options. An Aerodynamic Package adds a front wind deflector and rear spoiler.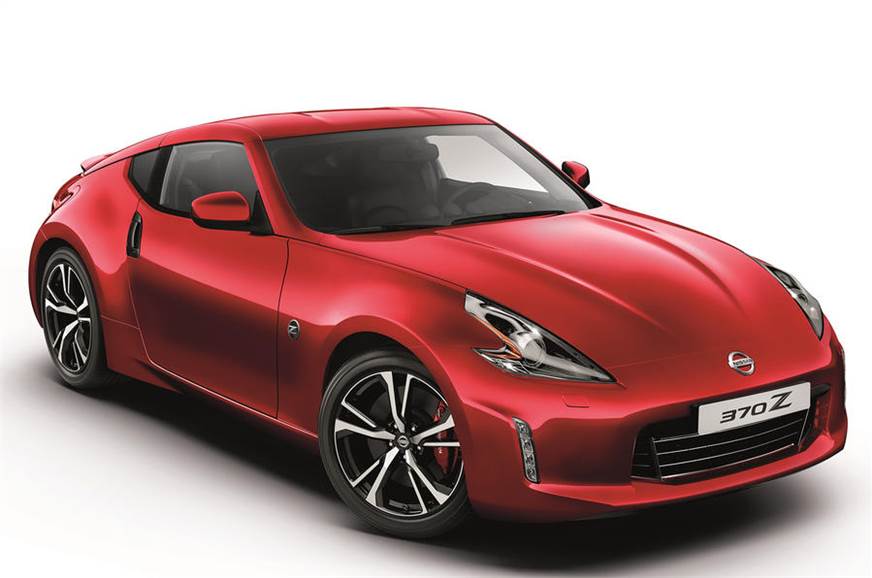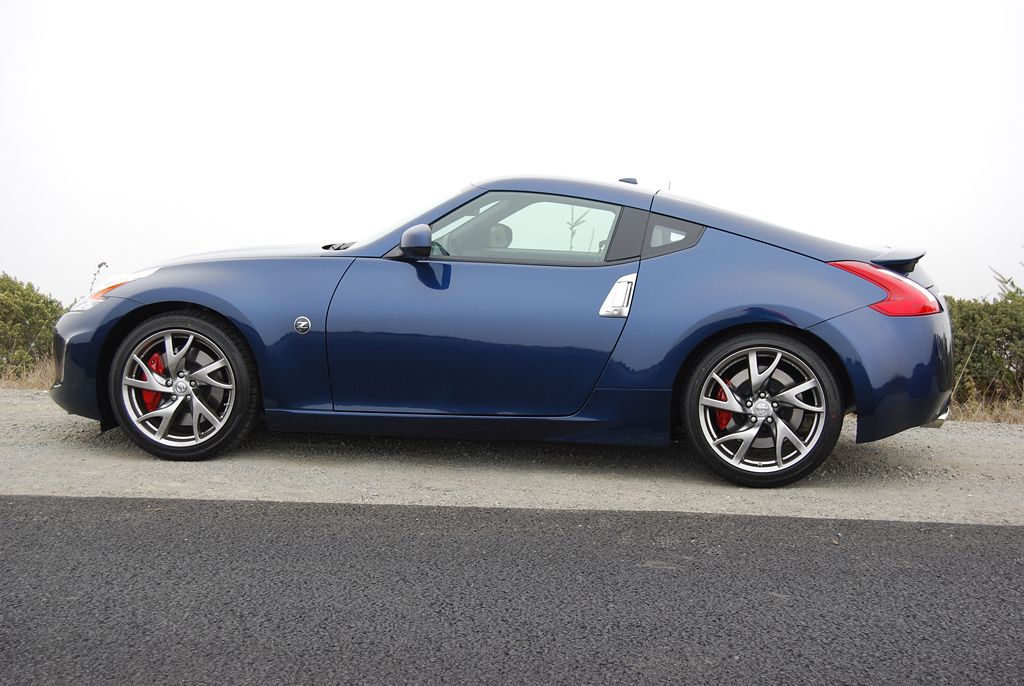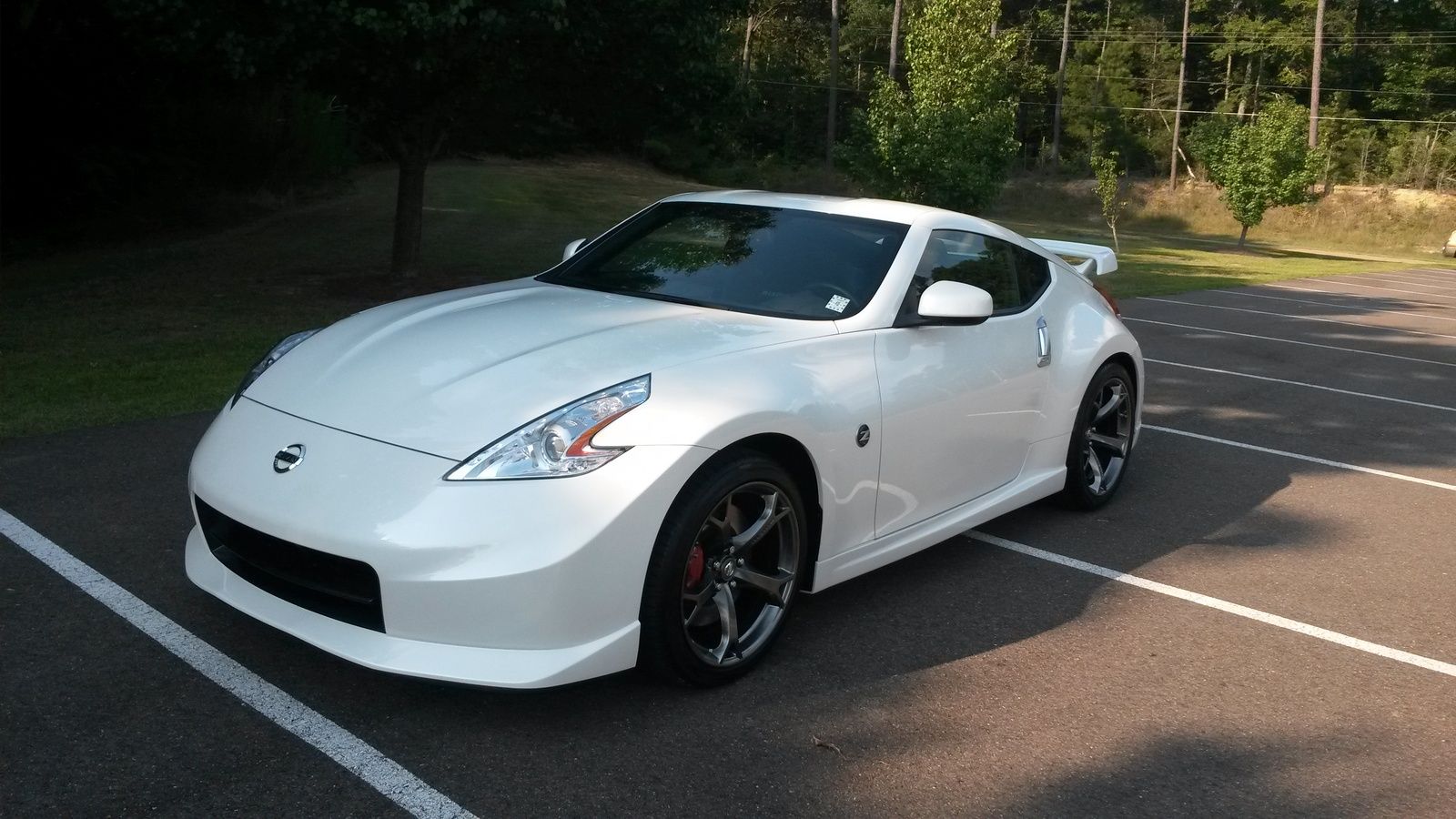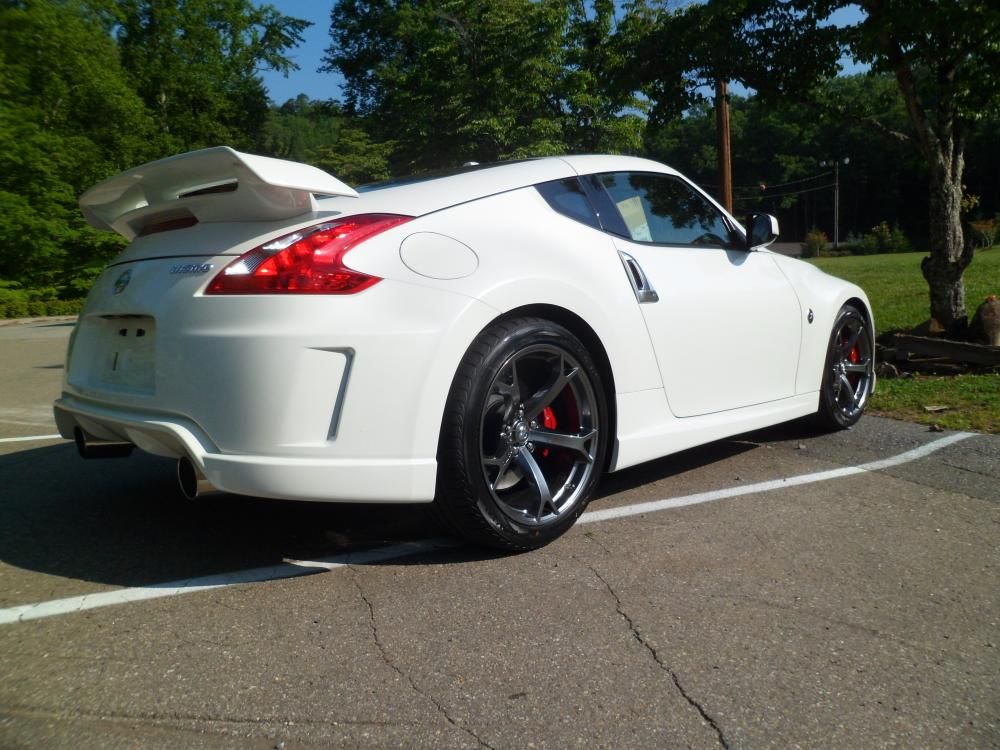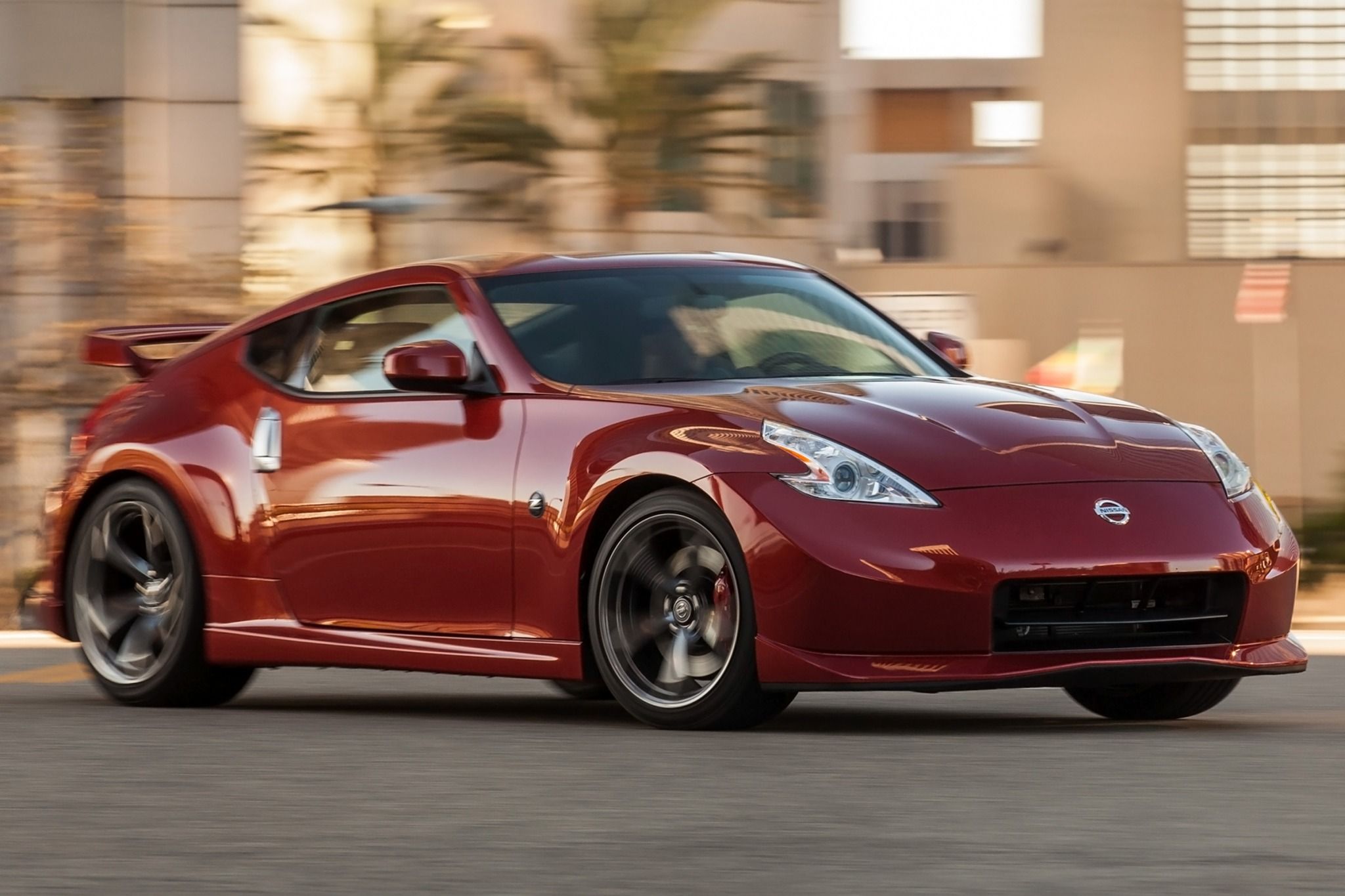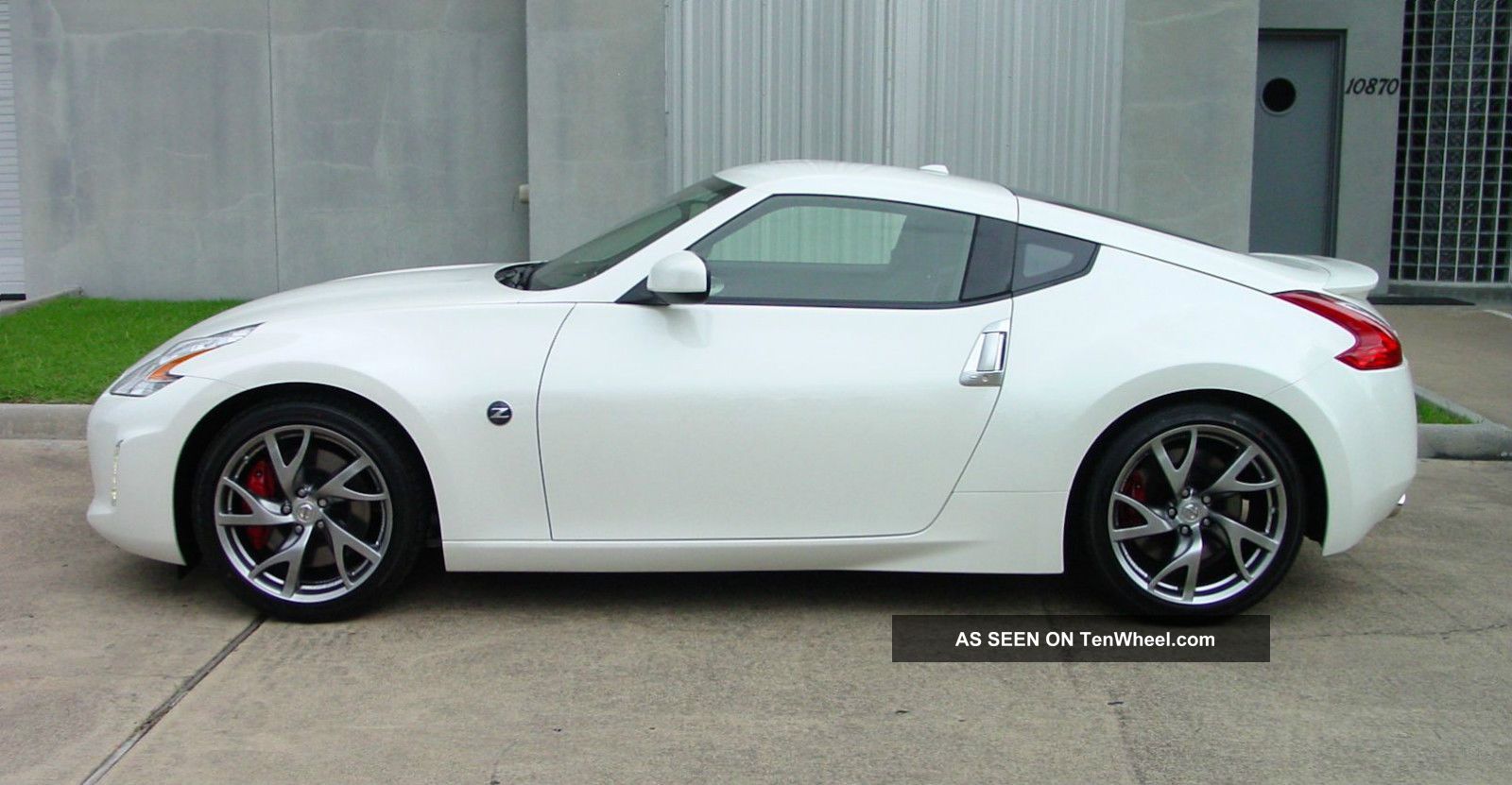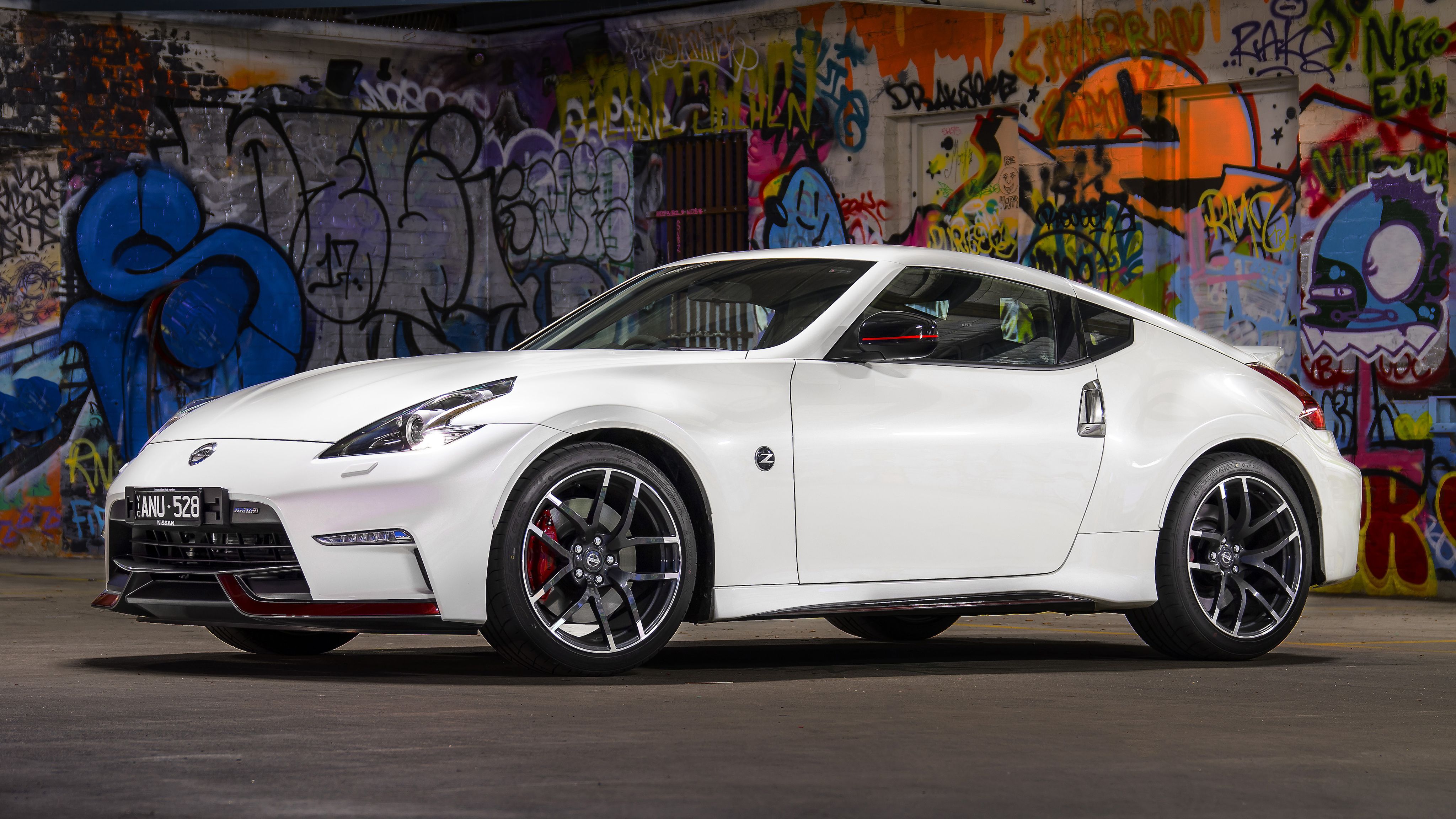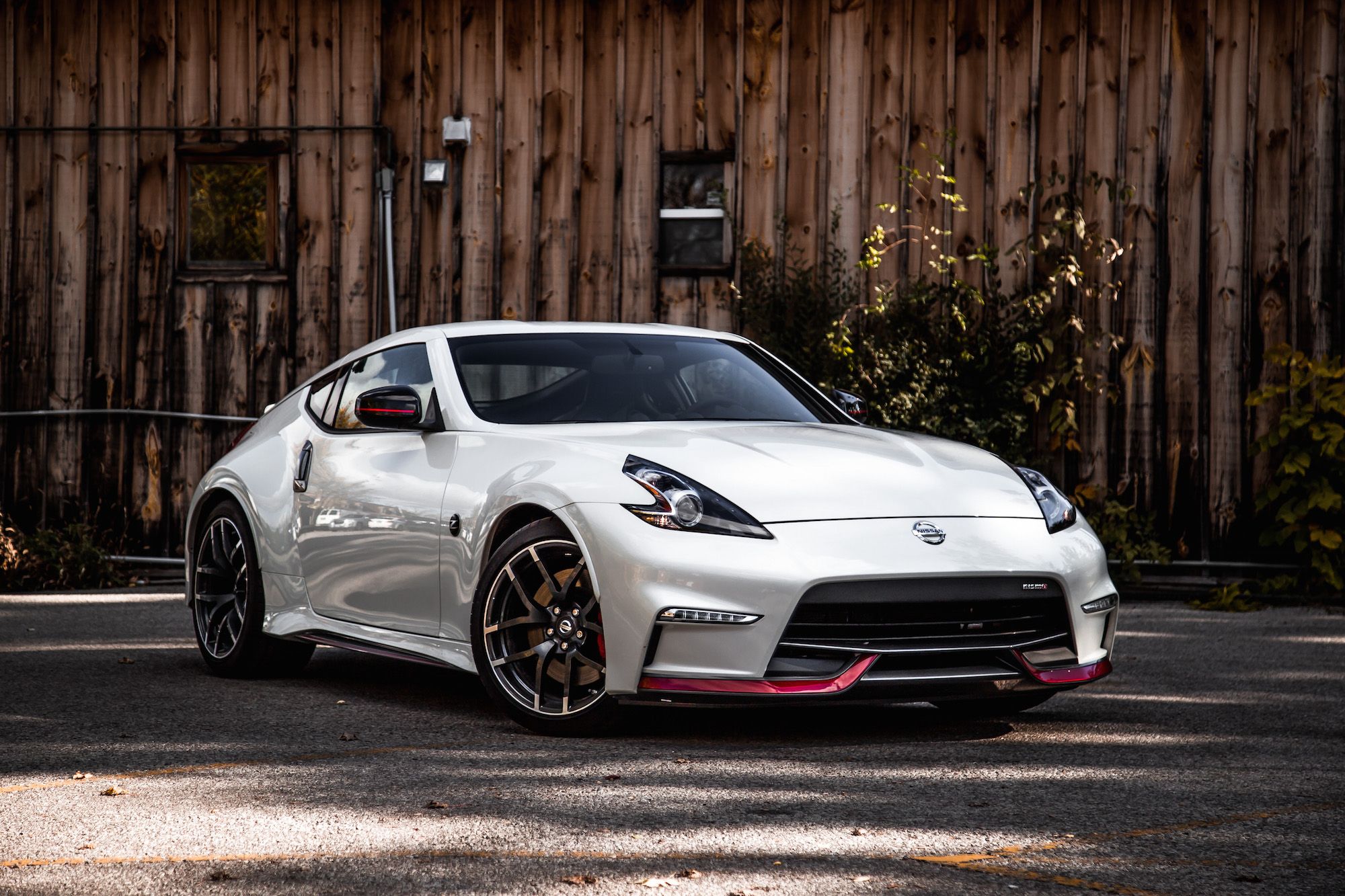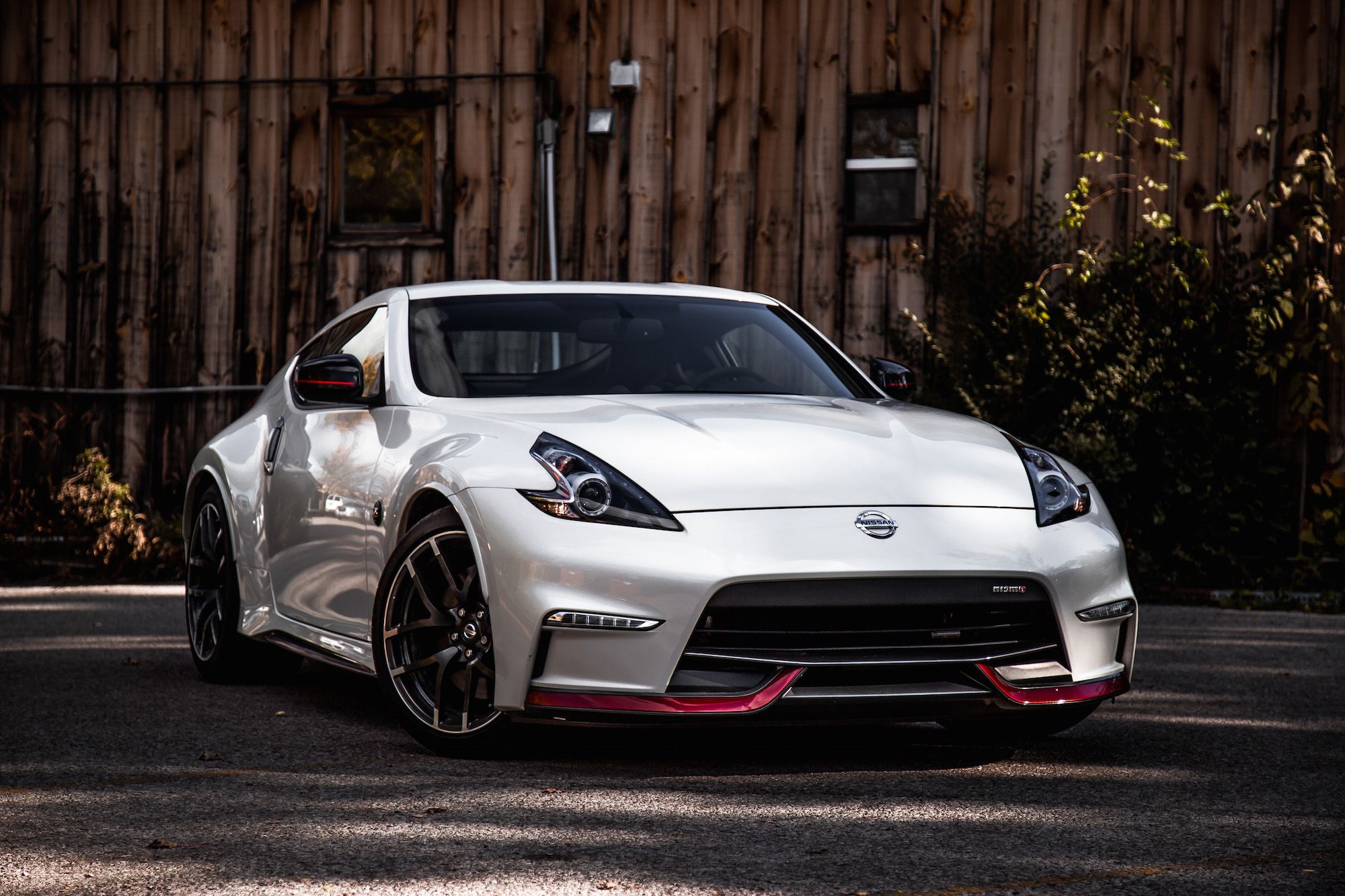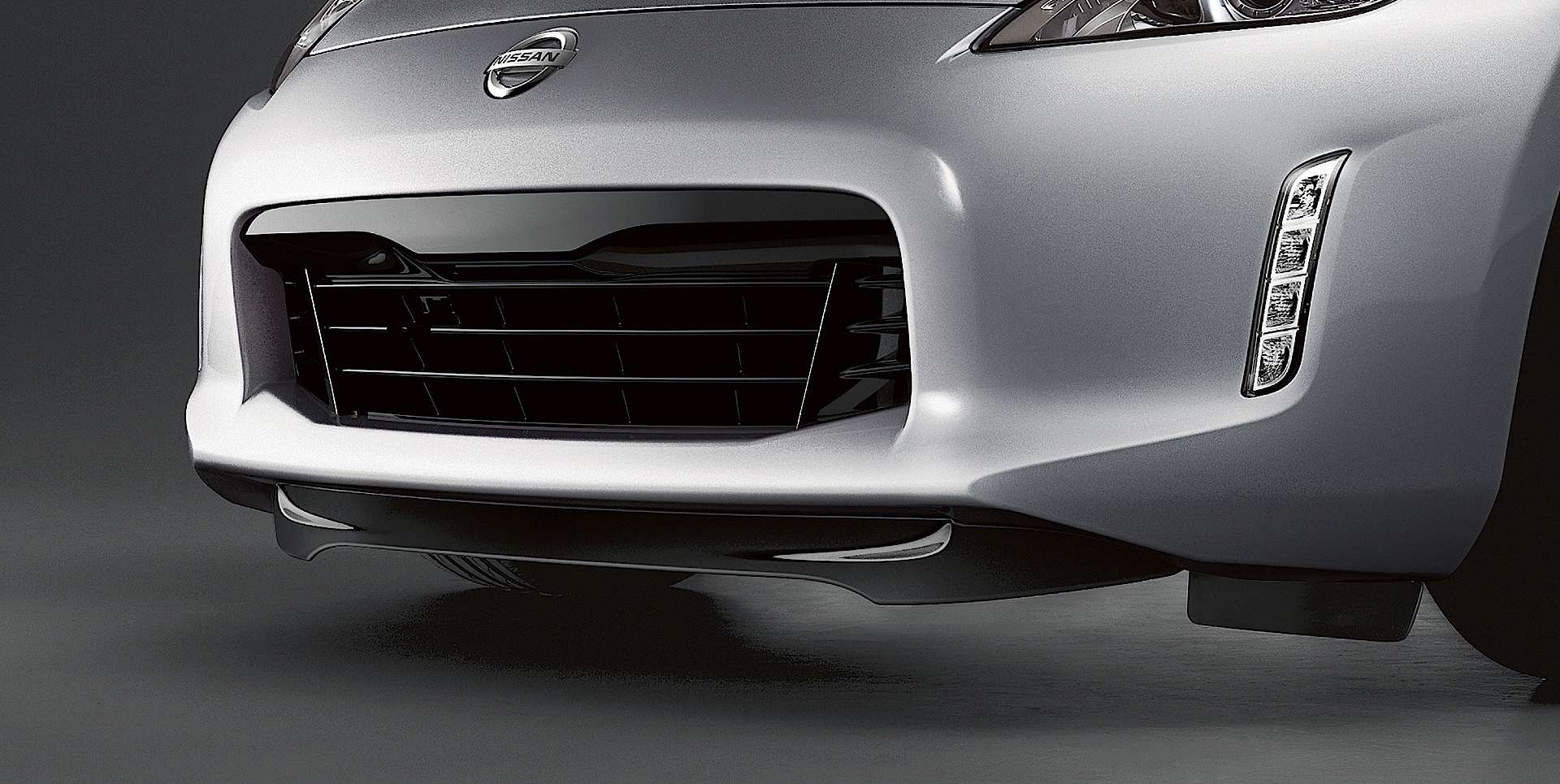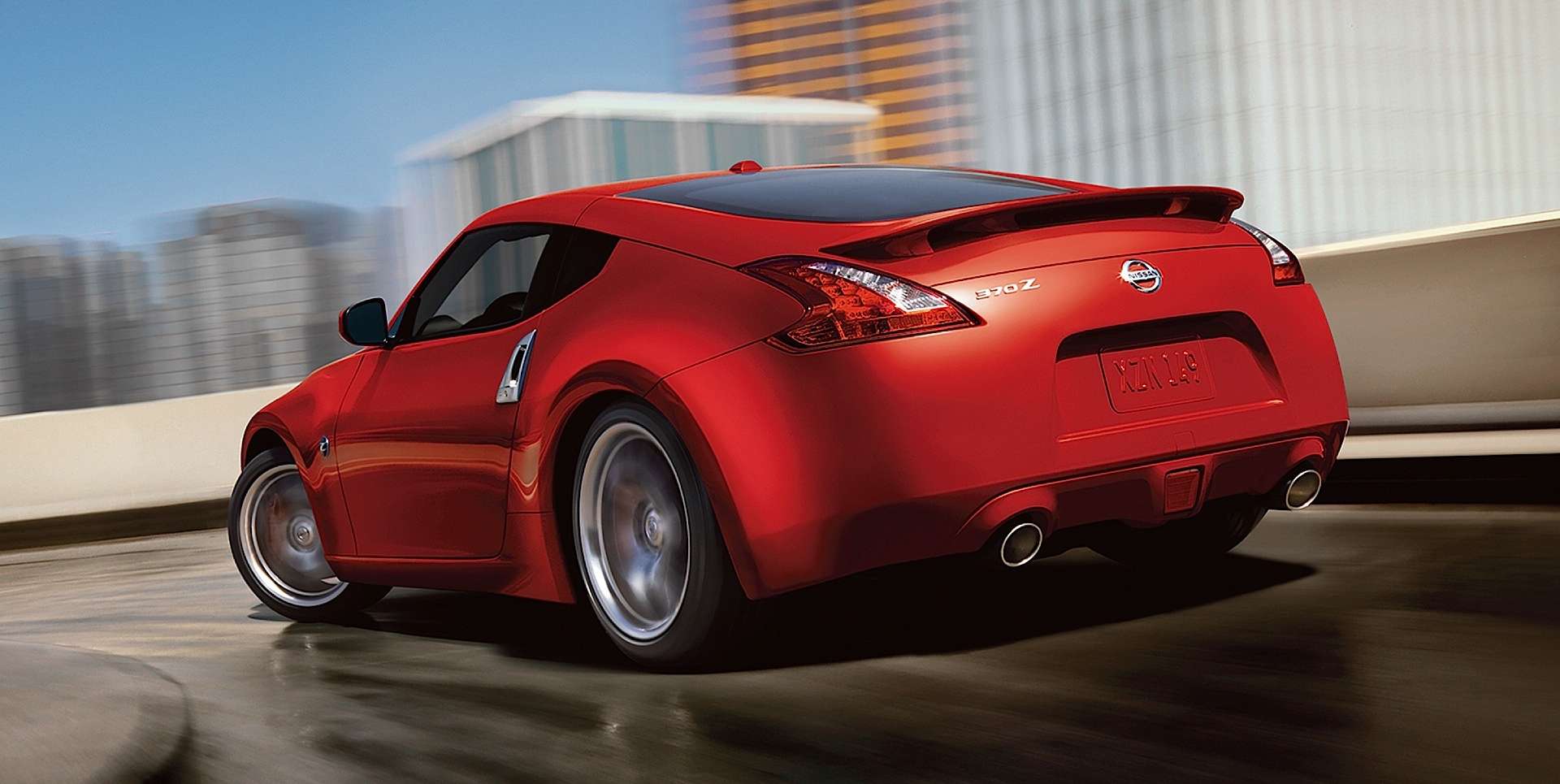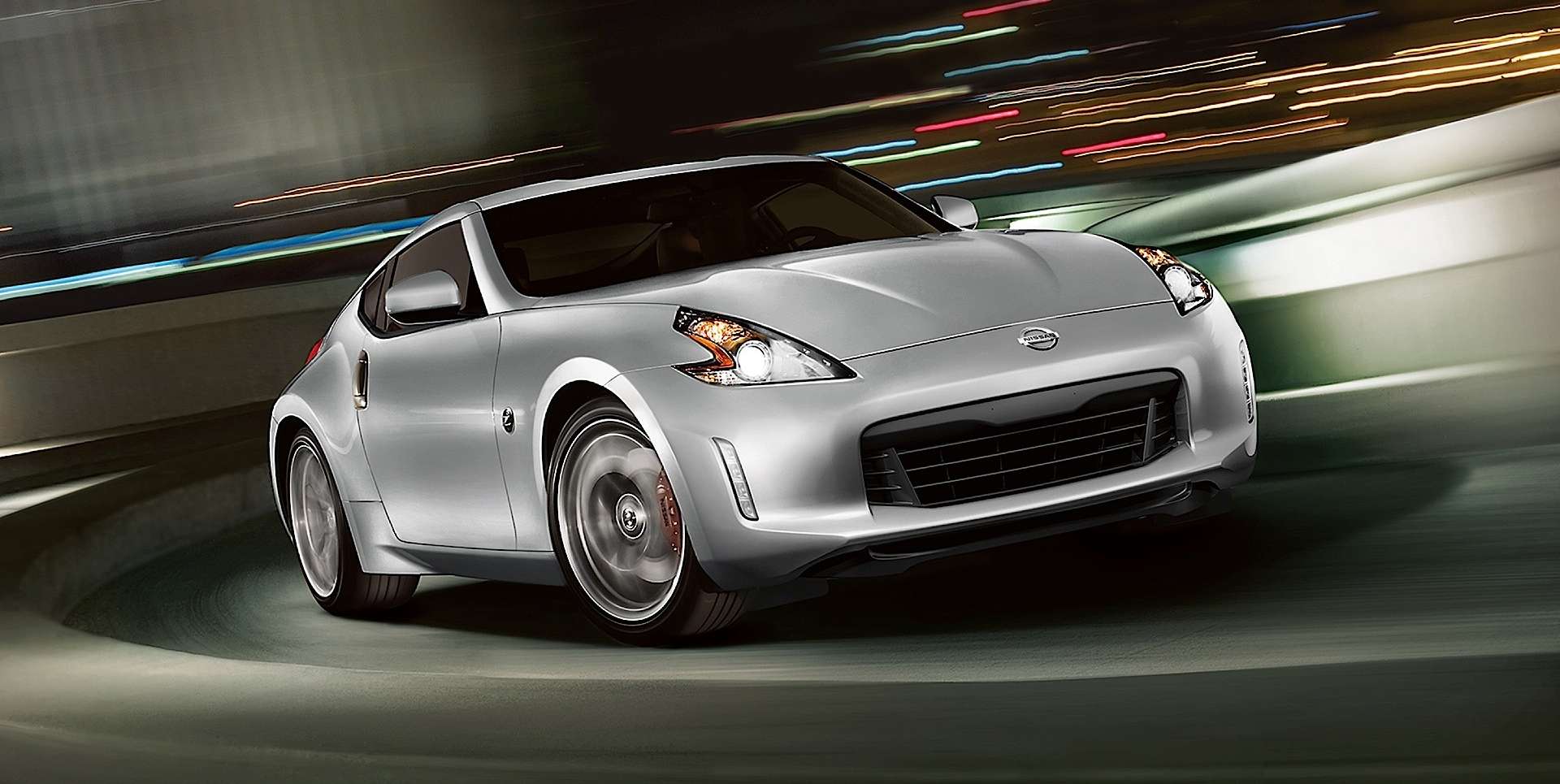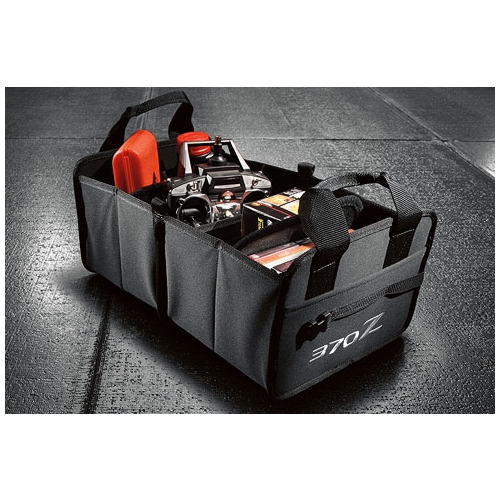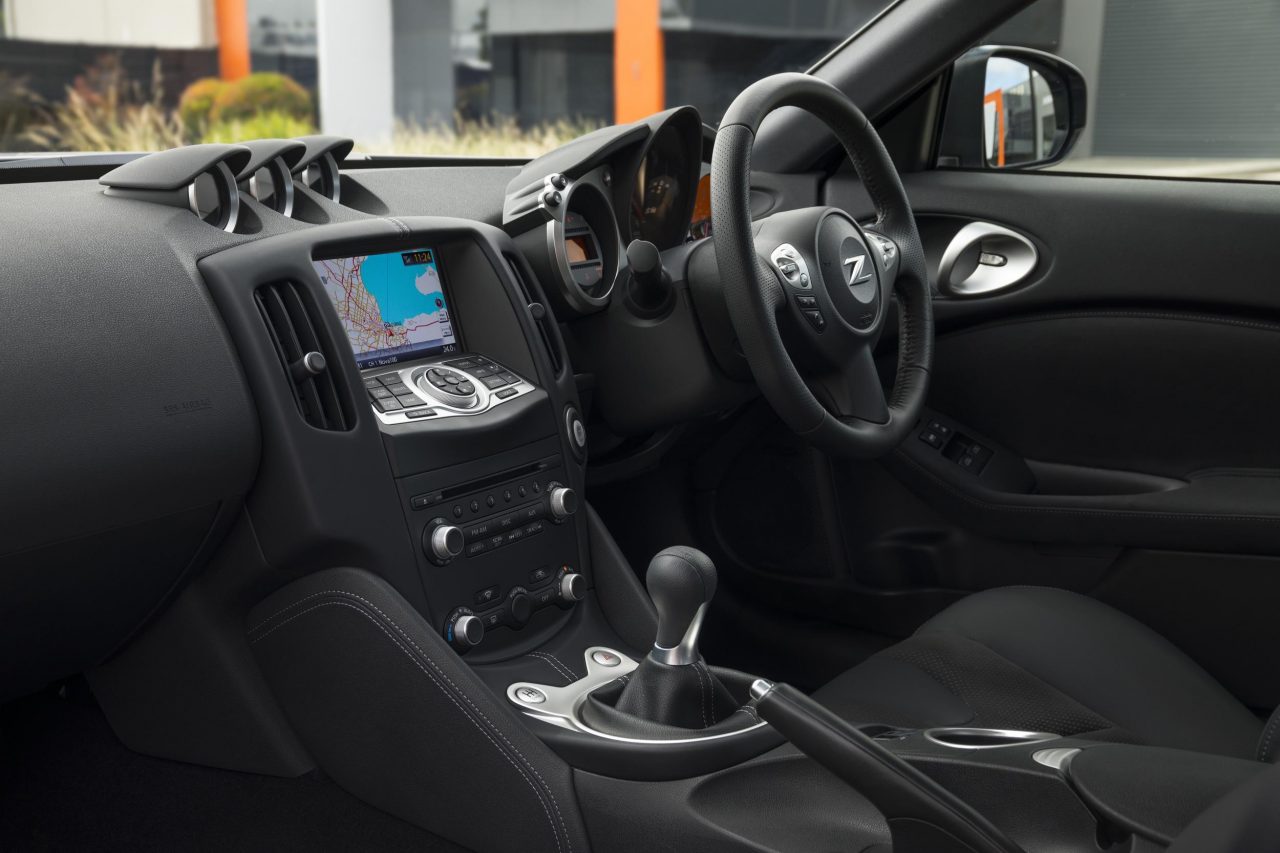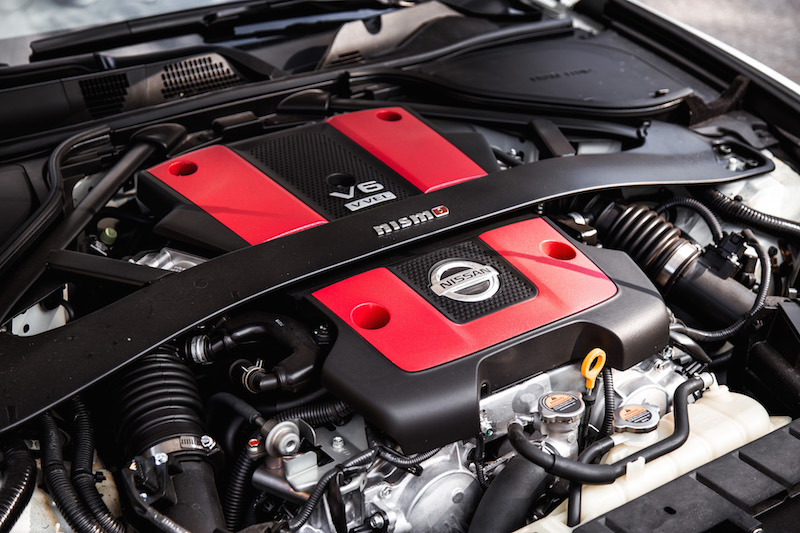 2019 Nissan 370Z Nismo Exterior Colors
2019 Nissan 370Z Nismo Interior Colors
2019 Nissan 370Z Engines
2019 Nissan 370Z Trims
2019 Nissan 370Z Previous Generations
2019 Nissan 370Z Future Generations
Nissan 370Z Overview and History
In February 2012, Nissan announced a refresh for its 370Z coupe which, although insignificant from a cosmetic point of view, does give the model more appeal.
Known by many names, this major Asian conglomerate has been making cars since 1914. Today, Nissan is the third largest automaker in Japan. The Nissan Motor Company took over the Datsun company in 1933 and in 1934 it would take on the name we all know today.

The first Datsun passenger car came off the assembly line in 1935 and pretty soon Nissan started exporting to Australia. In 1937 the Datsun Type 15 becomes the first mass-produced vehicle in Japan, which also comes in mini-pickup and delivery van form.

Ever expanding the production, Nissan decides to expand into the United States. This move from 1958 was made due to the American influence Nissan had thanks to its designer, William R. Gorham. The models exported to the US were 1200 Sedans with a 48 hp engine, a compact pickup with 37 hp which later became a top seller during the 50s.

By the time the 60s rolled in Nissan had already made a name for itself on both sides of the Pacific. Now, the company moves into another part of the market, starting to sell sport cars. At first, it would be the SPL 210, a narrow, high roadster had a folding soft top and a 48hp engine, soon upgraded to a 85hp version.

Catering for the American market, Nissan introduces the Bluebird, with synchronized 3-speed transmission in 1962. In the off-road sector, the Patrol is debuted, with a generous amount of horsepower, that was marketed as being able "to climb trees". In 1967 the 2000 Roadster is let loose upon the unsuspecting public and onto the racing world which it takes by storm.

The sporty line is continued in the 70s with the "Z" line, one still continued today. The 1970 240Z becomes the best selling sports car in the world by offering quality and comfort at an affordable price. Sales in America start taking off until eventually, in 1975, Datsun becomes the number 1 importer in the States.

Nissan starts expanding during the 80s in order to keep up with demand and opens up new factories. And just when everyone thought that Nissan couldn't get any bigger, along comes a whole new brand of Nissan, one aimed at a more luxurious segment of the market, Infiniti. In 1989, as the Infiniti project getting off the ground, parent company Nissan was celebrating its millionth car built in the US.

As new plants get built throughout the 90s, new models are added to the line up to corner the market. The Altima sedan and the Sentra become front-runners as the best sold models in the Nissan line-up. Next, in 1999, it was time for the European market, Nissan signs an agreement with French manufacturer Renault to use each other's expertise and strengths.

In 2002, the Z concept is resurrected with the 350Z, a sporty car that quickly wins over car enthusiasts but specialists as well. The ewly-formed SUV market will also be represented in the Nissan line-up with the Murano. Now, the boys over at Nissan seem to have a real hard point to make as they've released the GTR, a super-sporty car, the crowning jewel of Nissan motoring and engineering.
2019 Nissan 370Z Consumer Reviews
zebraaudio, 04/10/2019
"way underated"
Lot s of fun to drive, handles really well on the curves, holds the road. I had a 240z and I have driven the old 300z, and this is WAY better.
addiebecome, 03/26/2019
"I love this car!"
I am a 45 years young woman....I have owned Chevrolet,Toyota, Hyundai, Ford, Pontiac and probably a few others.... I am a car nut. This is my first Nissan and I most say this is the smoothest running car I have ever owned. It's more refined from the engine, interior, brakes just everything about it.... I have always had cars that would shudder, stumble or have a little rough idle, transmission my shift a little funny or something even brand new off the show room floor cars have done that.... but this 370z has NOT done ANY of that it....runs absolutely perfect! I am amazed how smooth it runs and drives. If this is Nissan quality you have earn a customer for life!
hangfly, 10/14/2018
"A real head turner that handles extremely well."
Only 4 months with this machine, but what a ride so far! A thrill to drive. We get lookers and comments every time we run. Still learning its limits, if there are any. What a true sports coupe. Makes me proud to own. High quality design and build. Impressive fit and finish. Solid. Exceeds expectations. Love my pearl white Z!